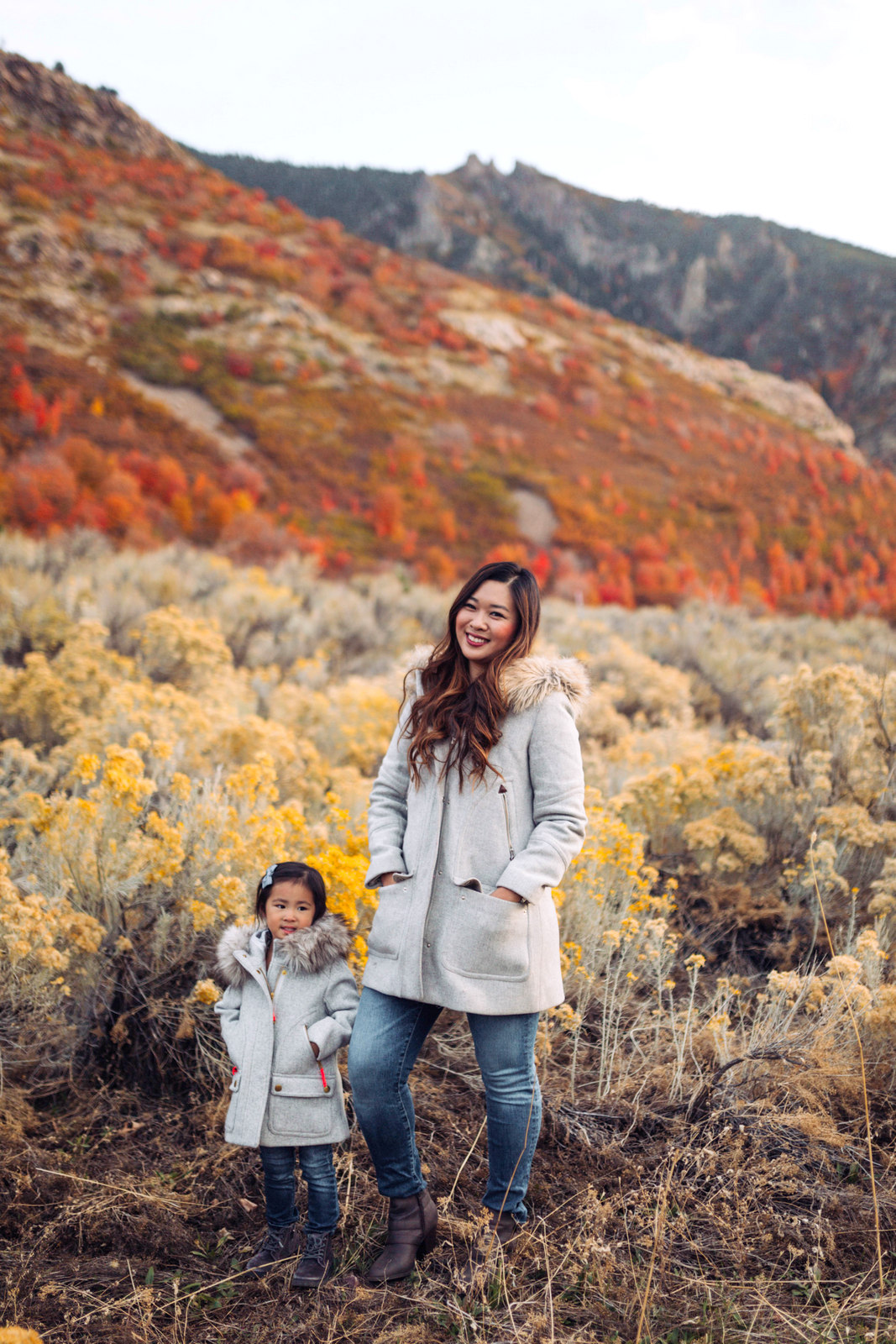 Ahhh I am absolutely loving these pictures, well because of the mommy and me twinning, but also because of all the amazing fall colors out right now! Can you believe that these mountains are even real? It's my view when I drive home each day and it's simply amazing right now. The weather is about 60s, it's definitely sweater and sometimes coat weather and I am loving it. We just got back from nice weekend in Vegas, and now are preparing for all things Halloween!
But I did want to let you know that our matching Chateau Parka's are on sale right now for 25% off with code SCORE (10/24-10/26), and SO GOOD they are! I've had my grey Chateau Parka for about 3-4 years now and no fail, it's the first coat I gravitate towards when the weather gets cool. I am so happy that Vivian can wear a matching Chateau Parka too – because they are that good. They are warm, stylish, and hold up very well. Not going to lie, a Chateau Parka is definitely a splurge, but with 25% off and the fact that you know that these will last year after year, it's totally worth it in my book. I actually own two and I want one another one for this year haha!! 🙂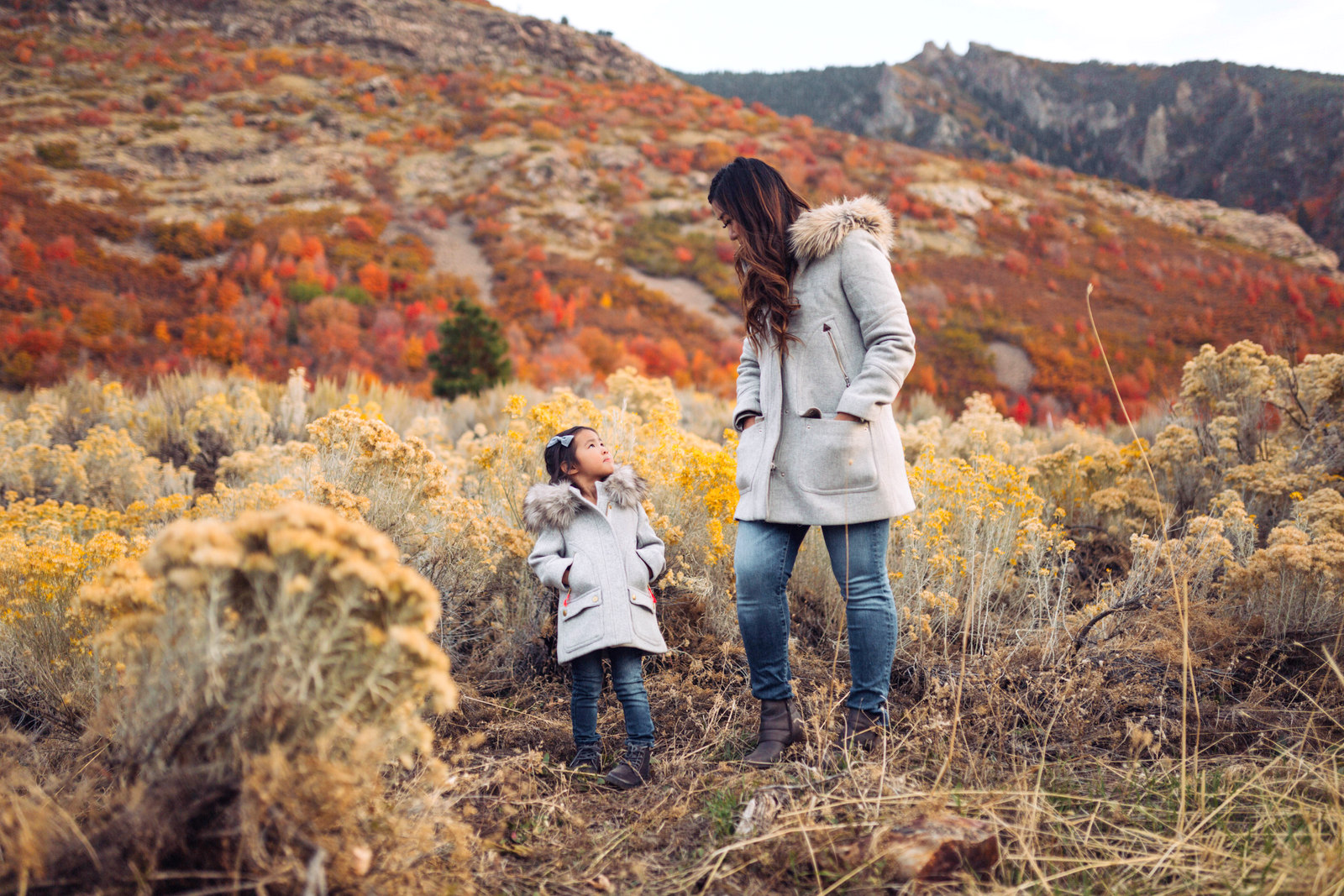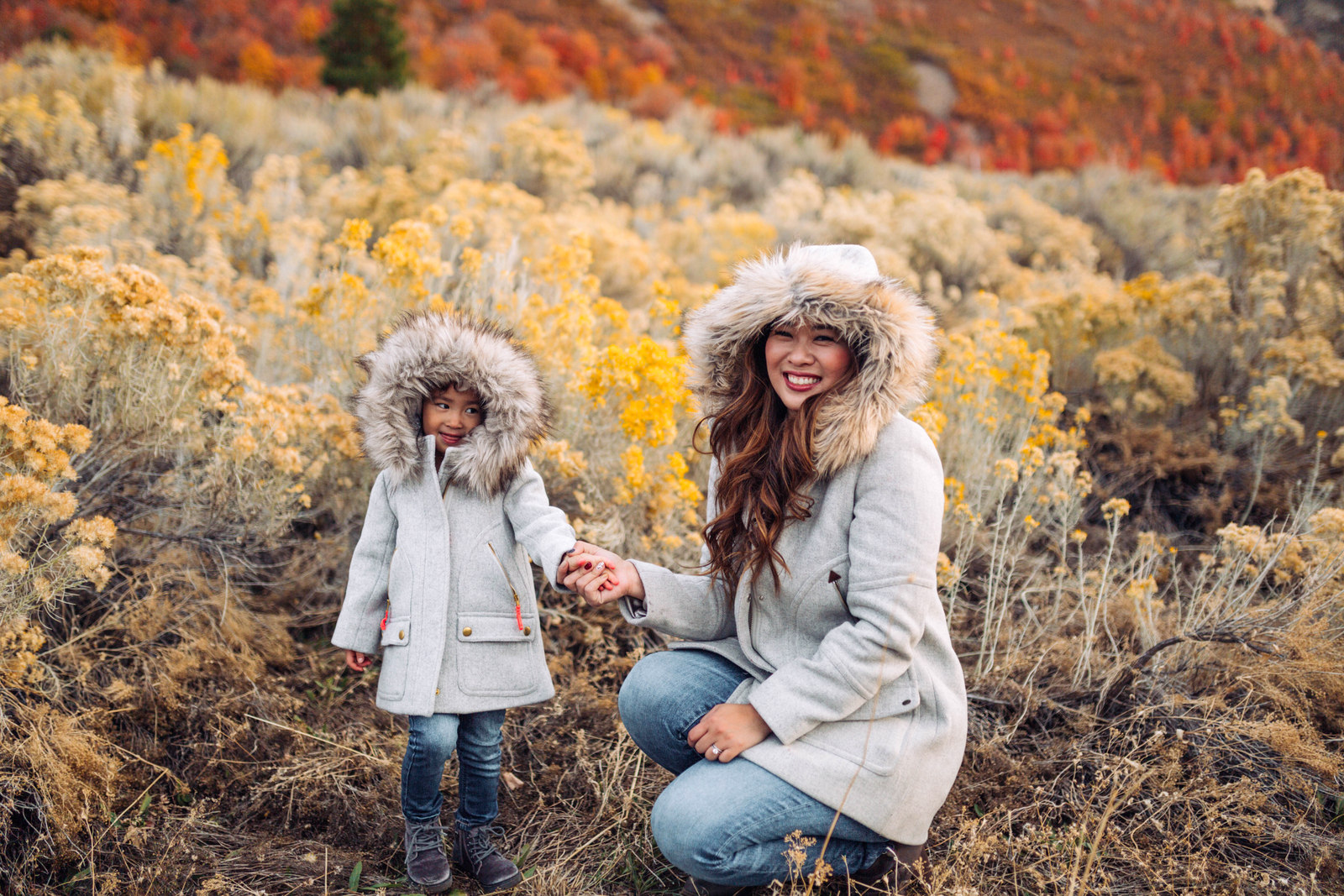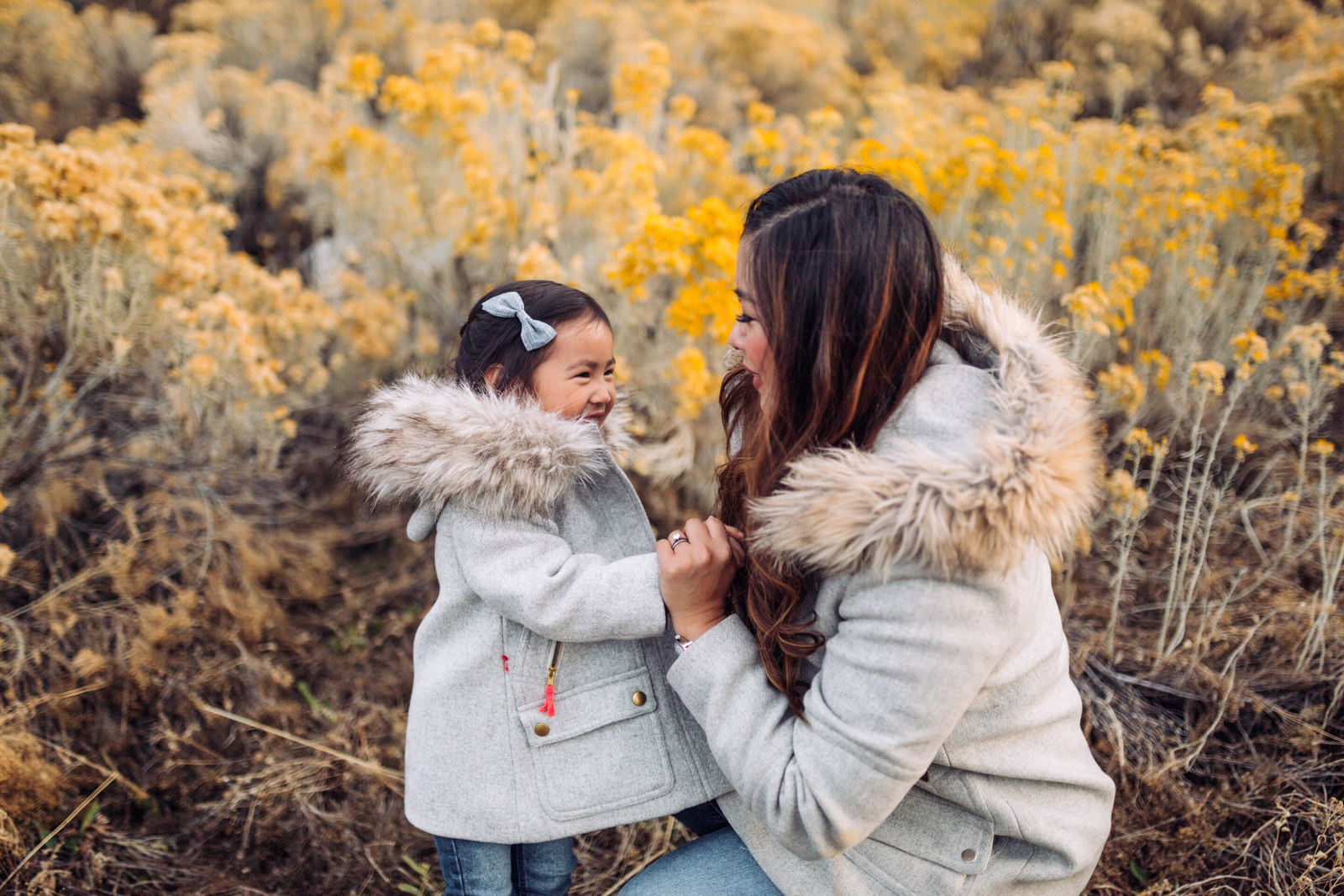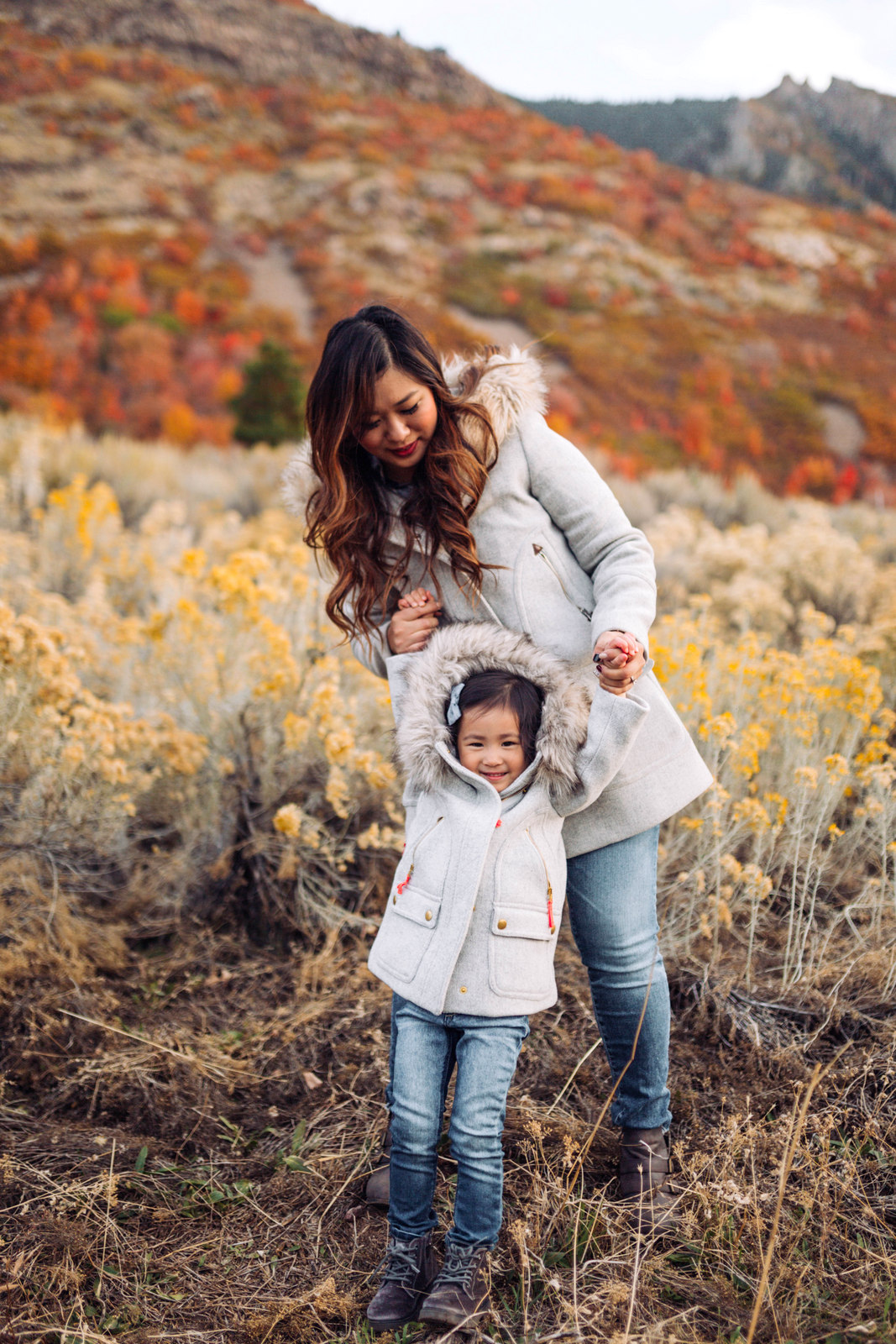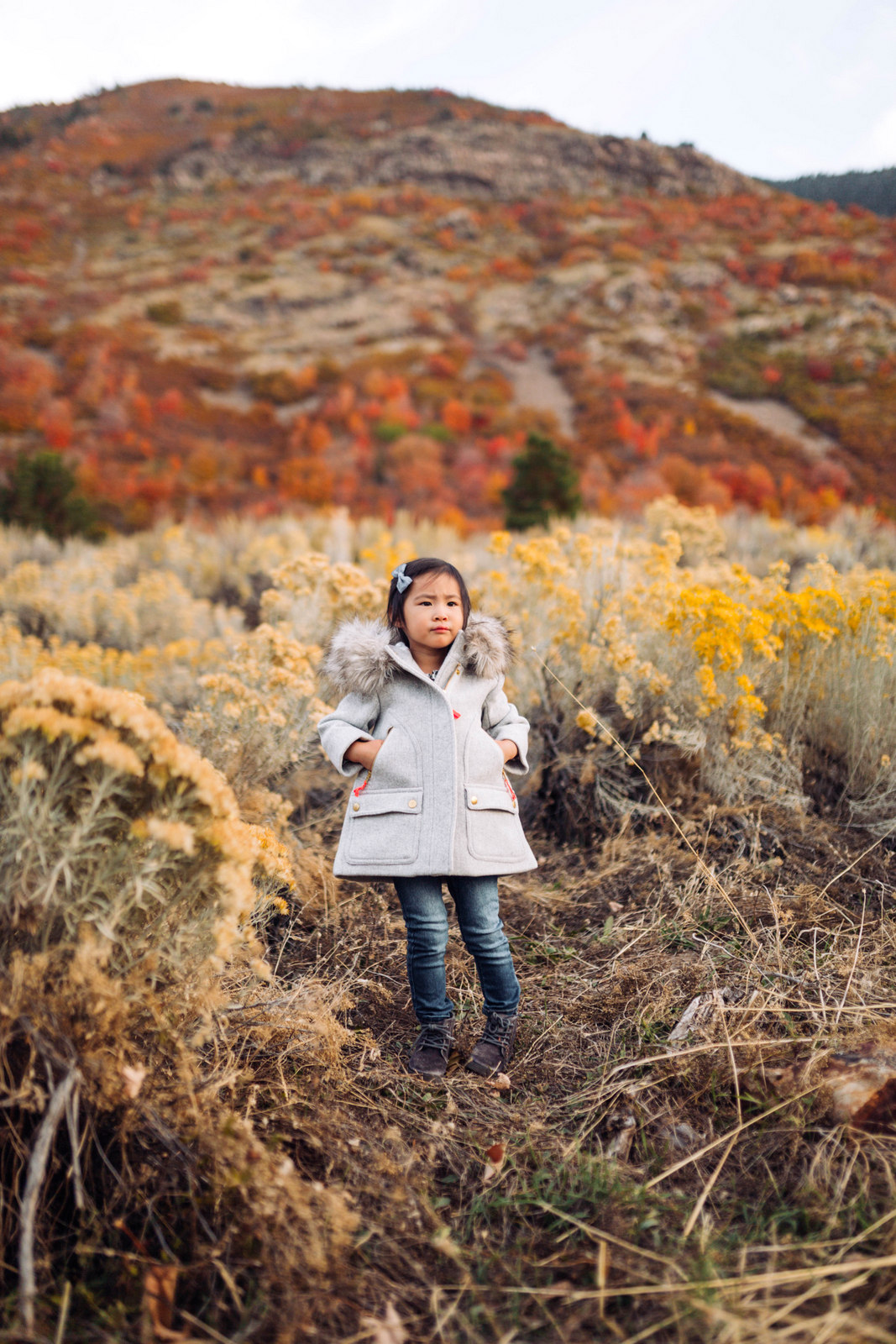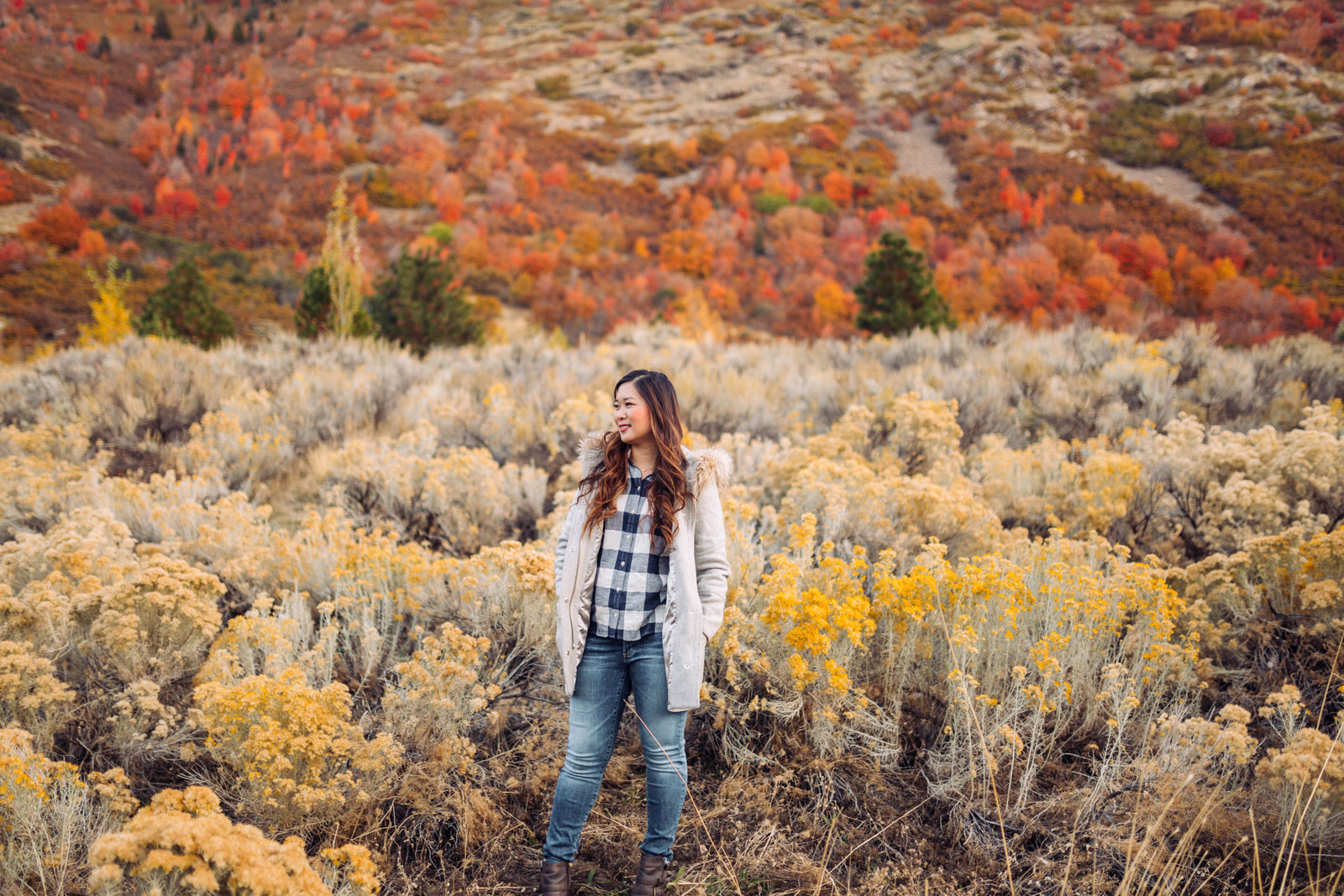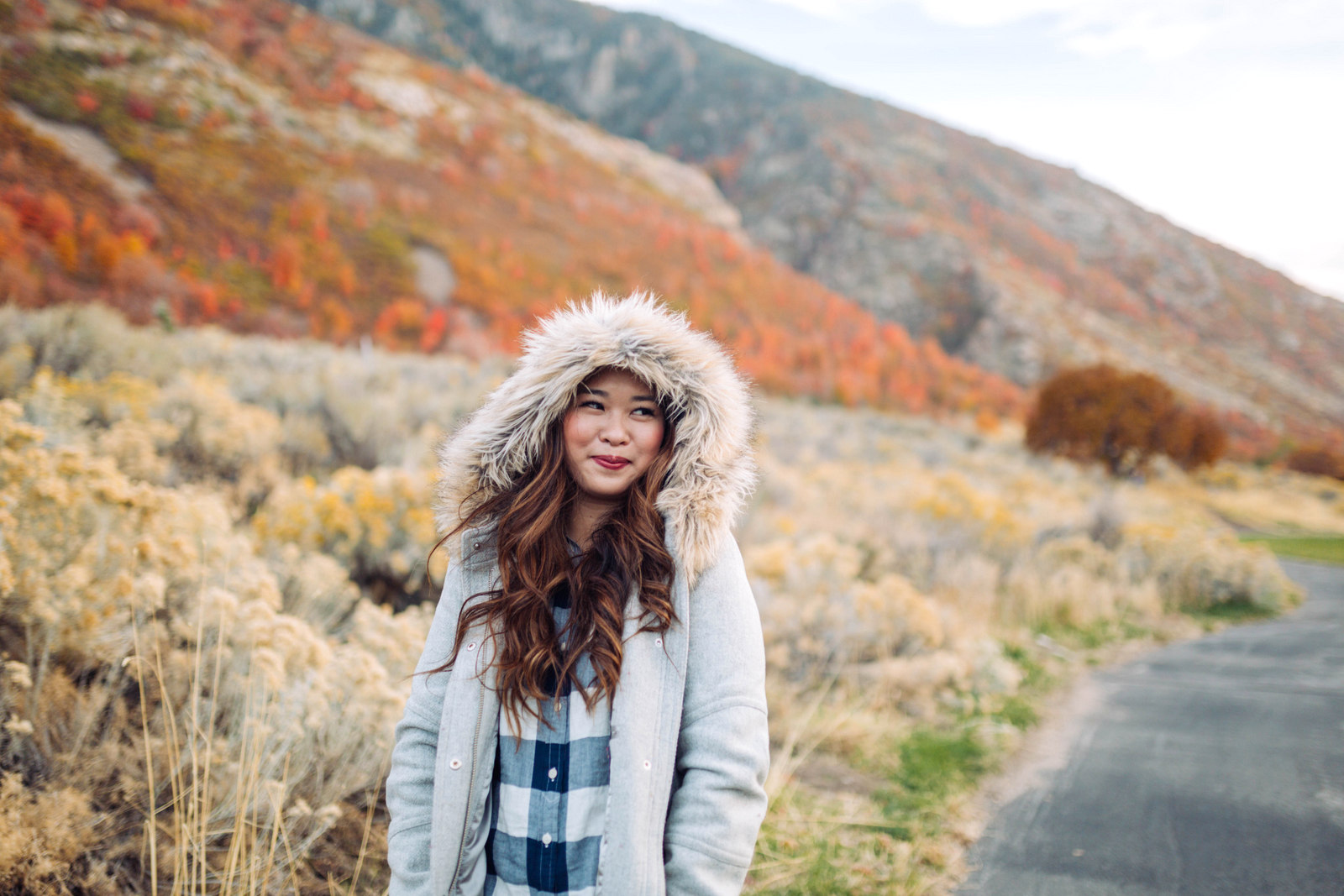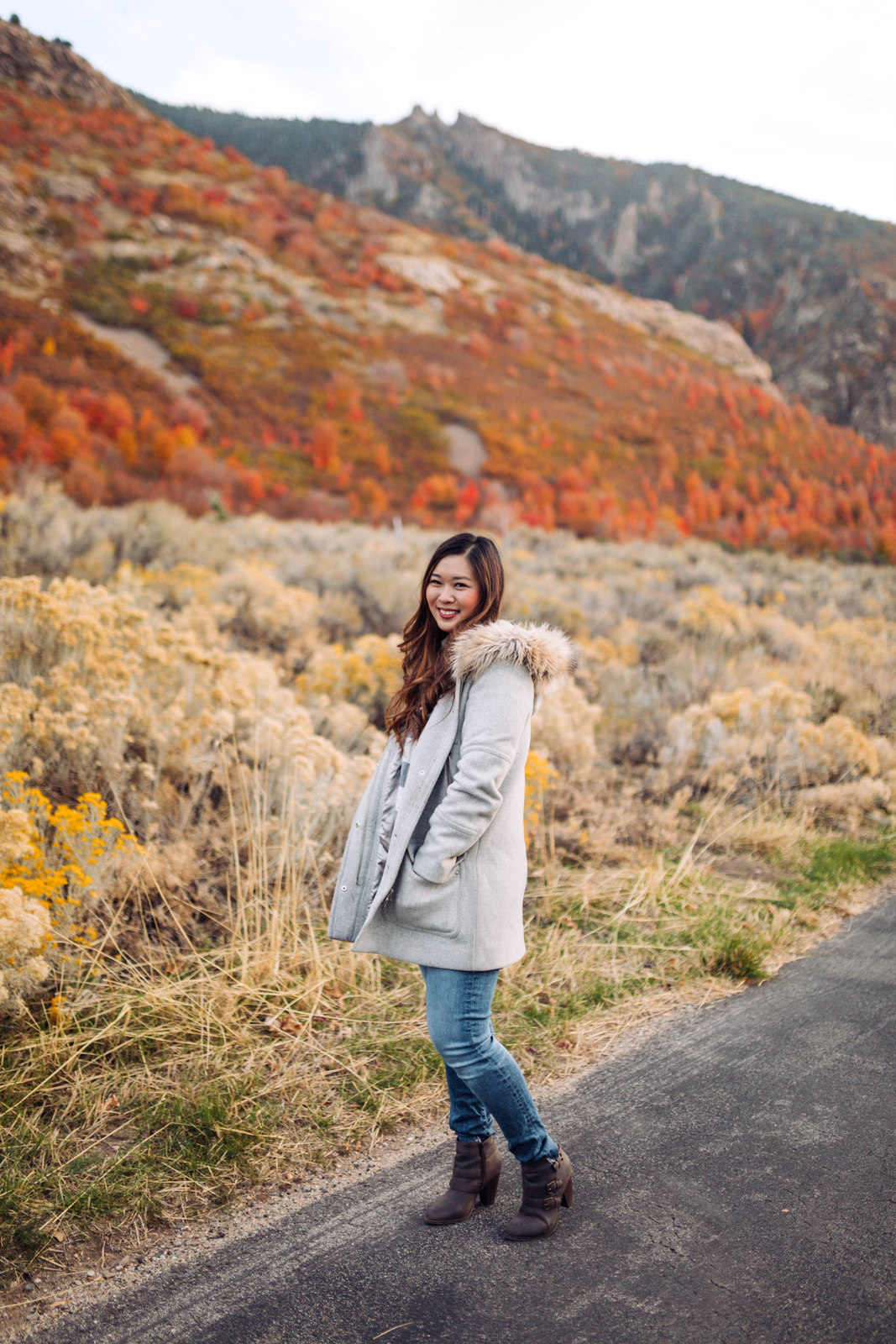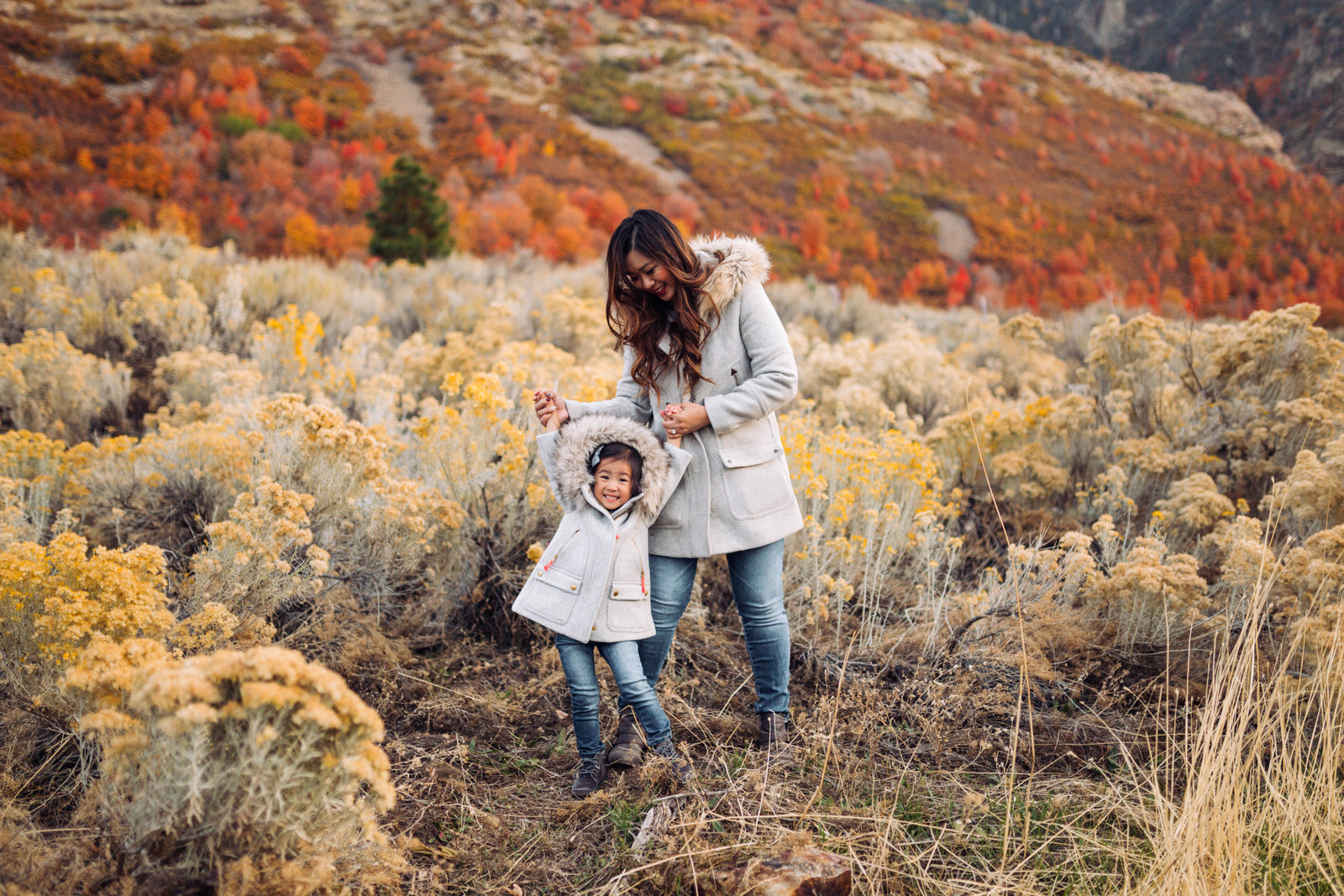 Photography by Shailynn Photo and Film
Shop all 25% off Chateau Parka's women's coats (use code SCORE). Click on pictures below to shop! Ends 10/26 at 11:59 PM EST.
Women's
Girls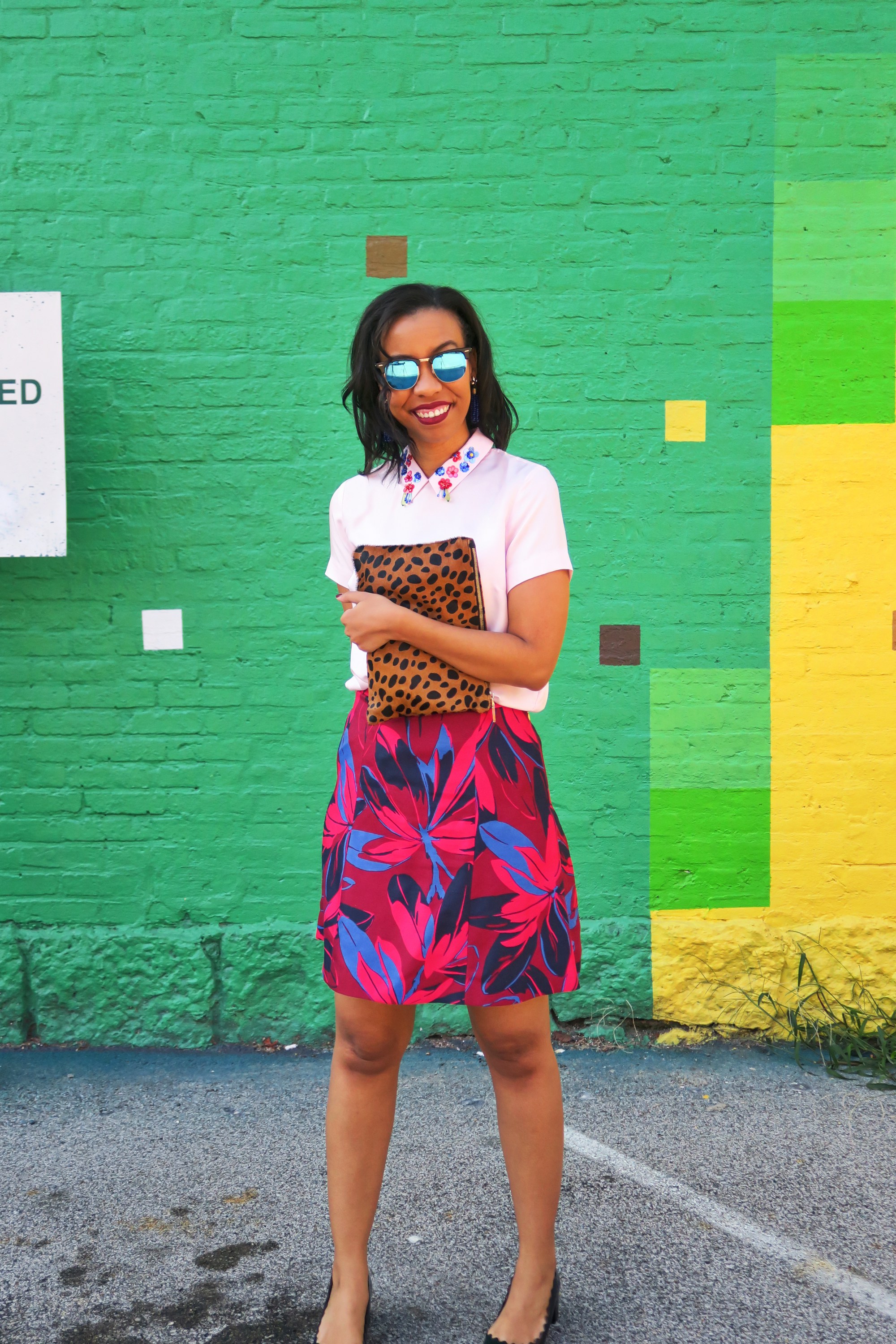 The week's featured look for On Trend Tuesday's Linkup is Nicole of What Nicole Wore! Thank you all so much for linking up! Cute & Little and I love seeing all your looks!