This mommy and me outfits post is sponsored by Kamik, but all opinions expressed are 100% my own.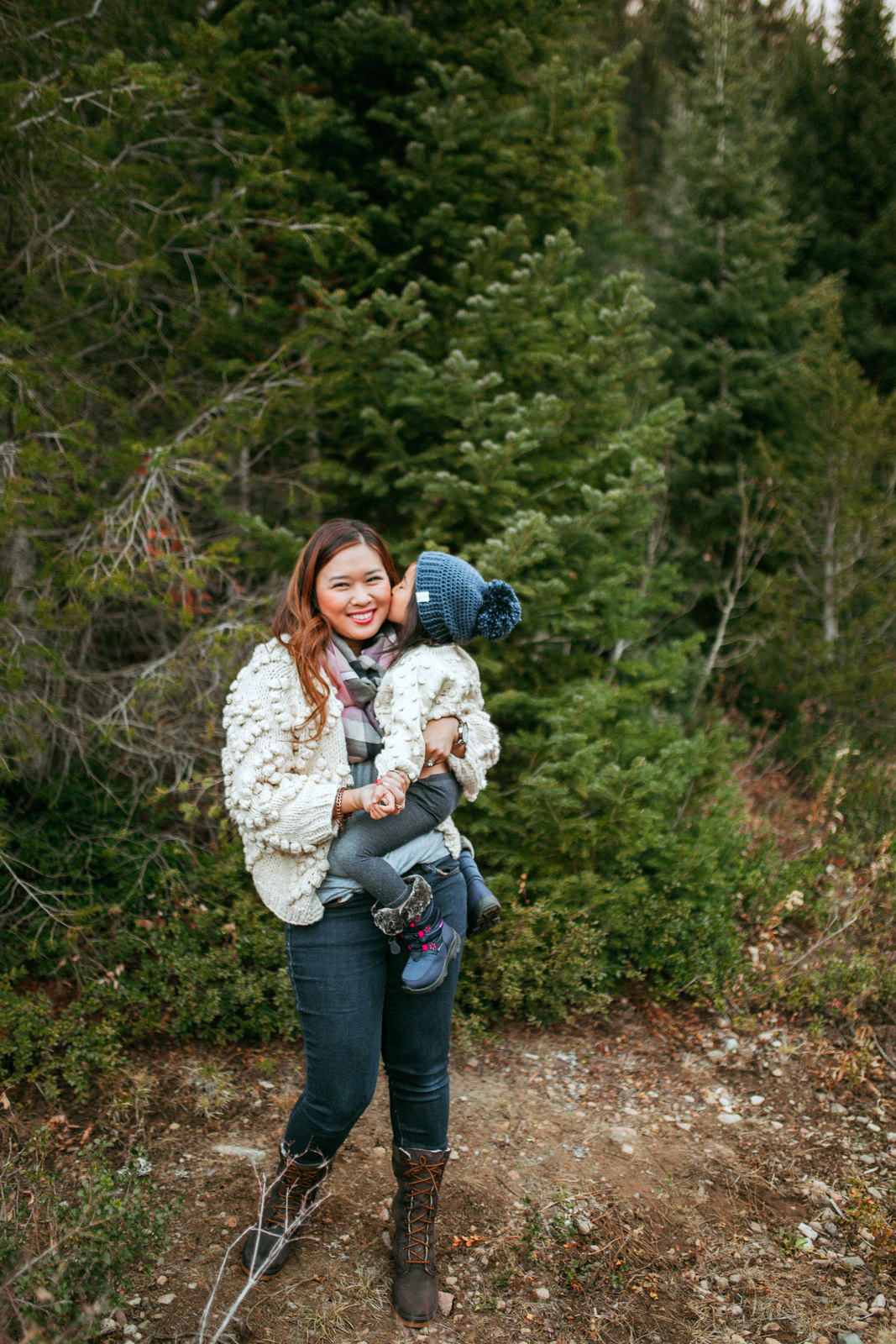 It's not even Thanksgiving yet and we've already experienced snow in Utah, can you believe it? Well, we've had snow in the mountains for a little bit now, but there was actually snow down in the valley where we live and it was like 35 degrees, yikes! So pretty much we are in full out winter weather wear from here on out, which also means bringing out those boots. One of my family's favorite places to get boots are from Kamik. They've are definitely a great shop to get winter boots from and have lots of styles and make for the perfect mommy and me outfits.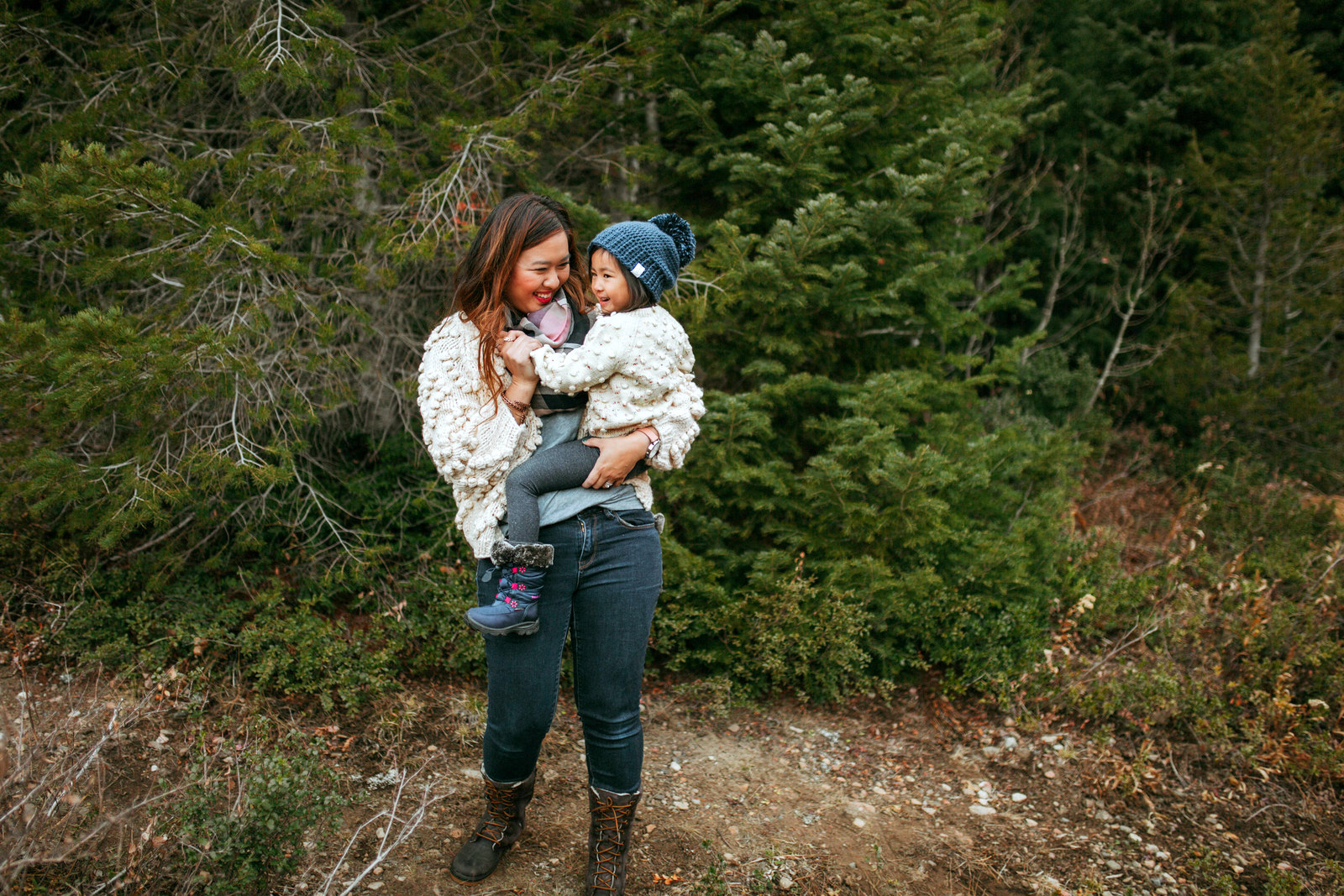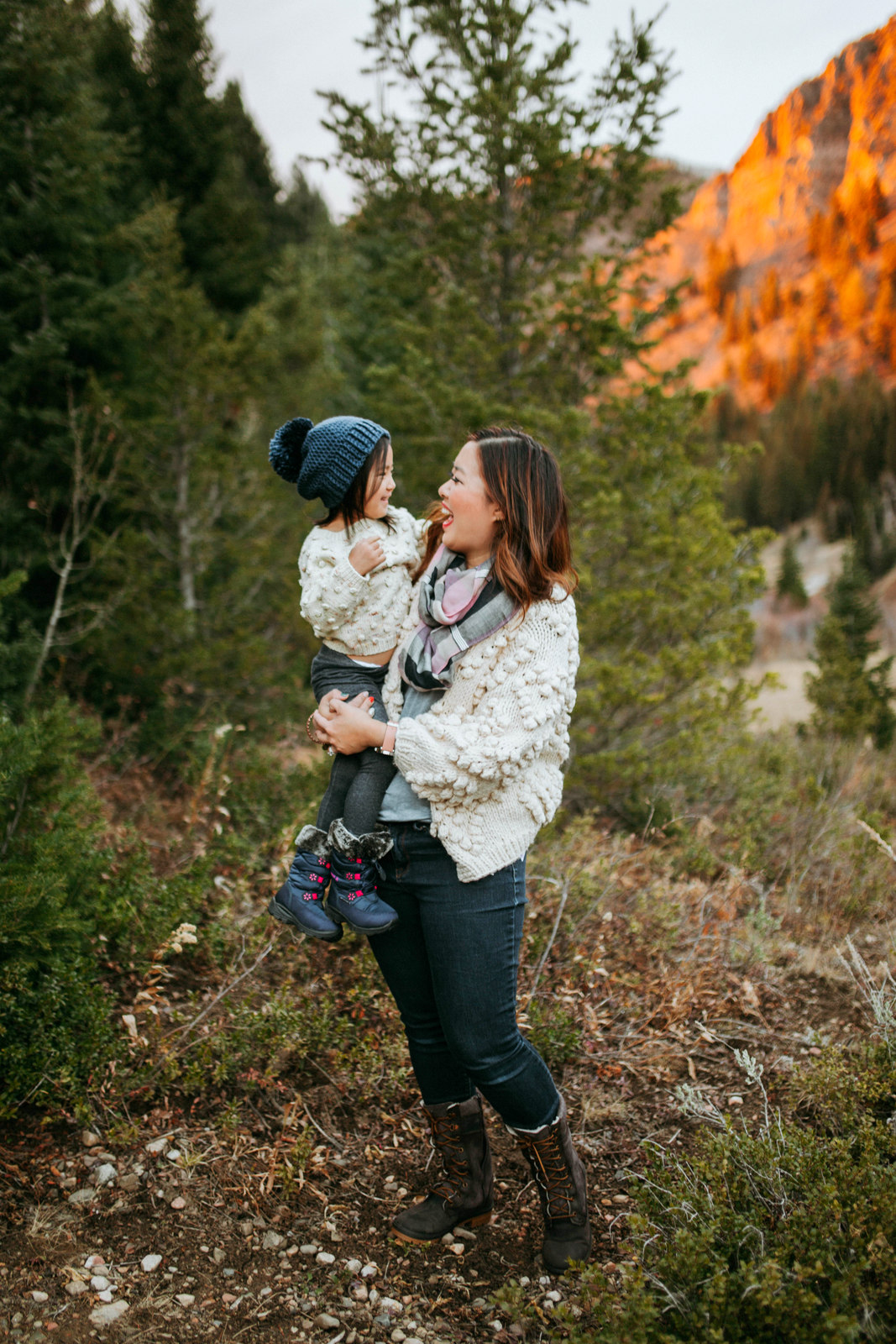 I am wearing the Kamik Rogue9 boots in brown for one of my fav mommy and me outfits of the season; and I love these boots because first of all, they are SUPER warm. They have lace ups in the front which make them adjustable. It has a 200g 3M™ Thinsulate™ insulation for cozy warmth against the cold element, soft boa lining for a comfortable fit and removable, molded EVA insole with antibacterial treatment that fights against odors. Also, the sole has great traction for navigating snow. I love that they come in a few color options as well so you can pick the ones that go well with your own wardrobe.

Vivian is sporting the Kamik Kids Ava boot that also comes in a variety of colors. They are similar to my boots in the lace up style, but you don't actually have to tie the laces up top. It has a cute faux fur collar top too which gives it added style and warmth. As a mom, it makes me feel good that when we go out and play in the snow, her feet will be kept warm and dry. I know lots of brands make winter snow boots out there, but I don't know if their materials are good enough to actually keep feet warm. However, I know that the quality of these are top notch and trusted.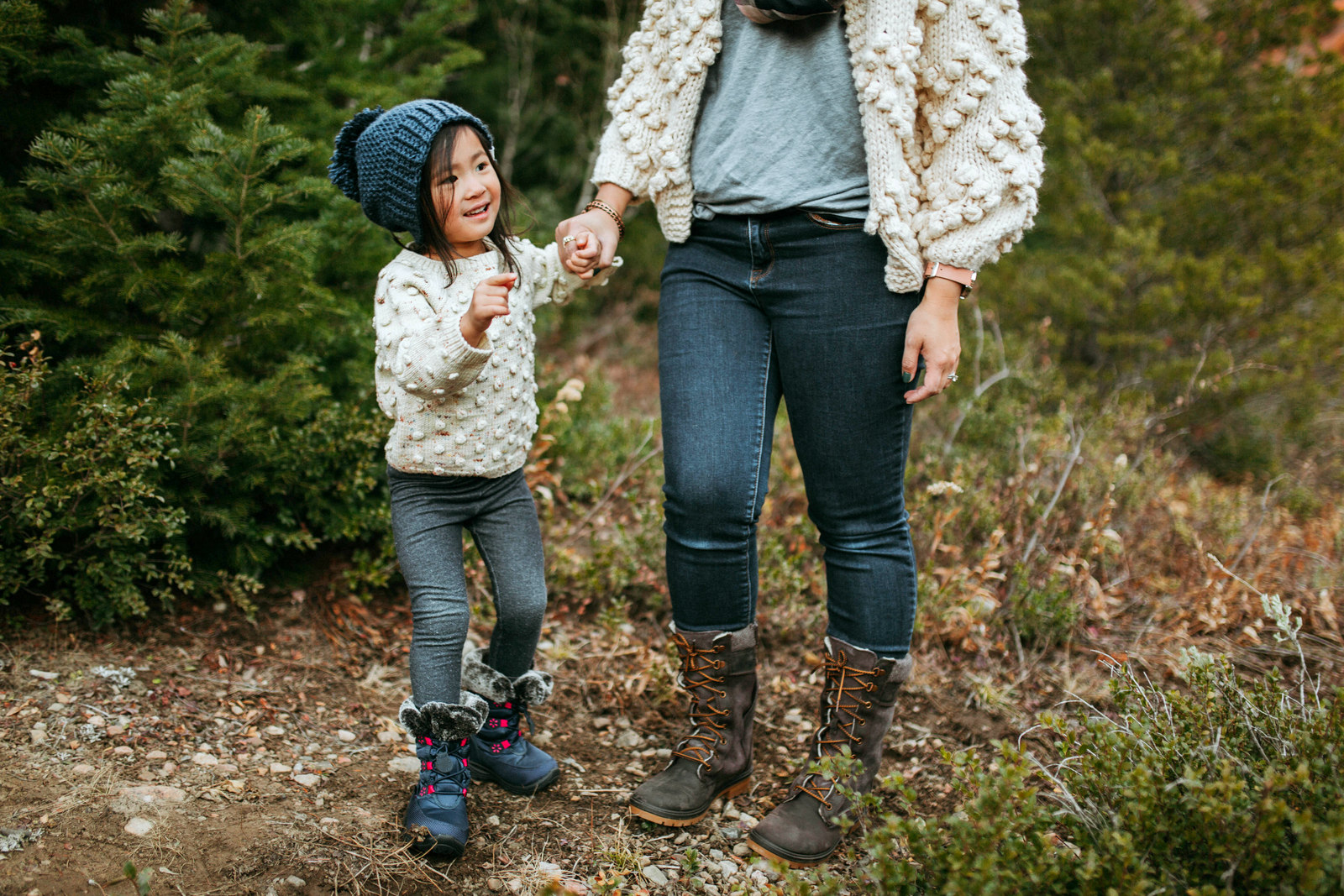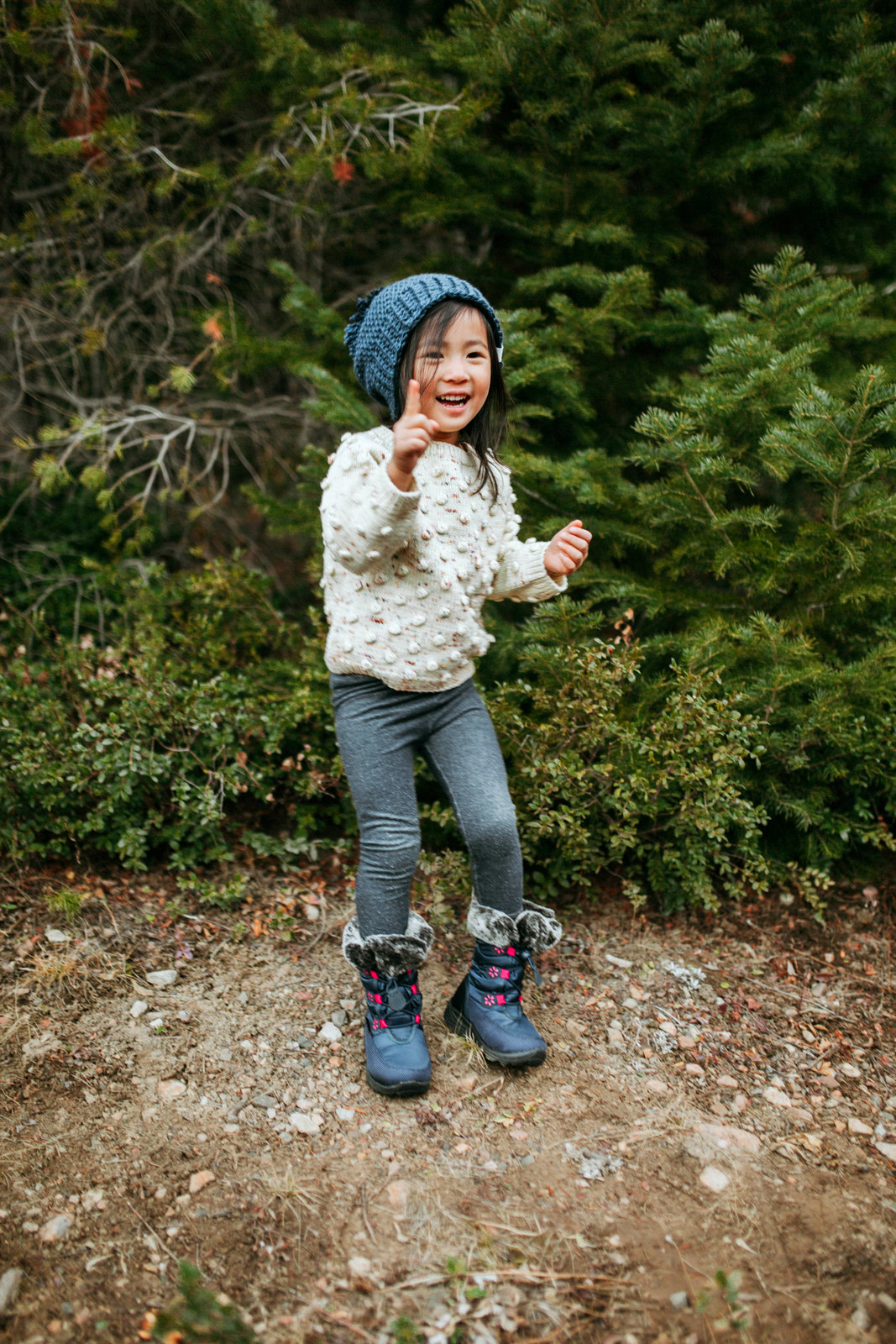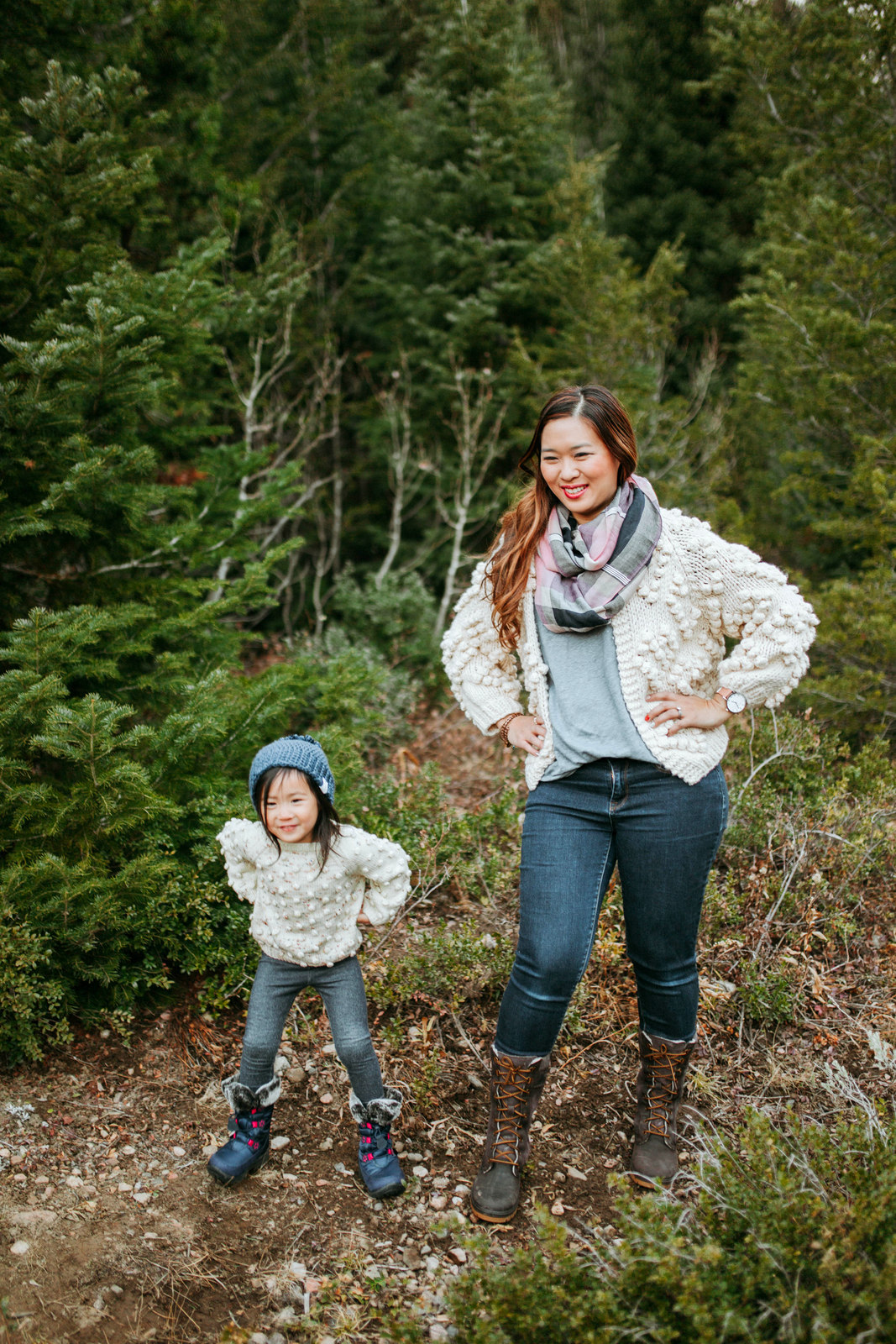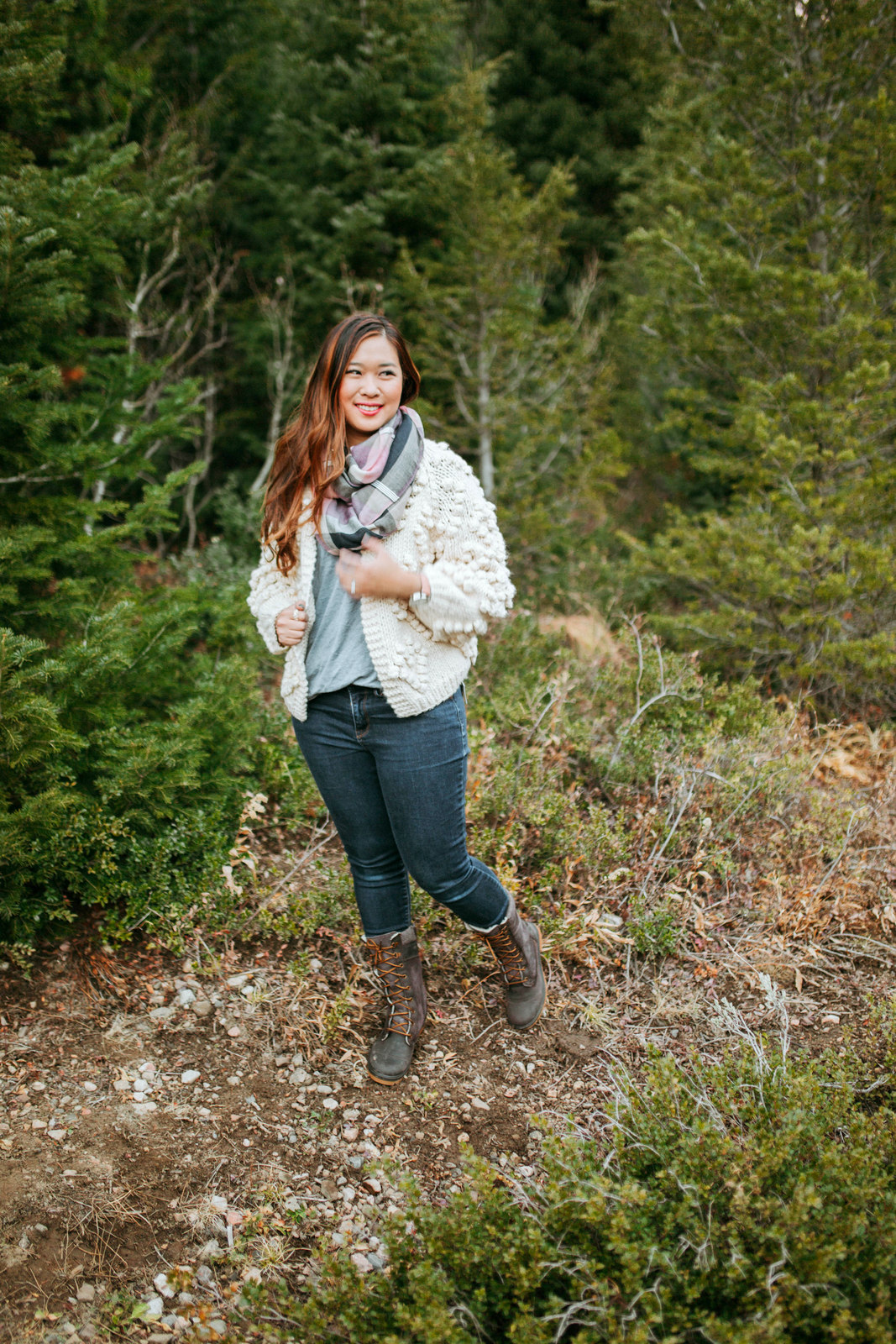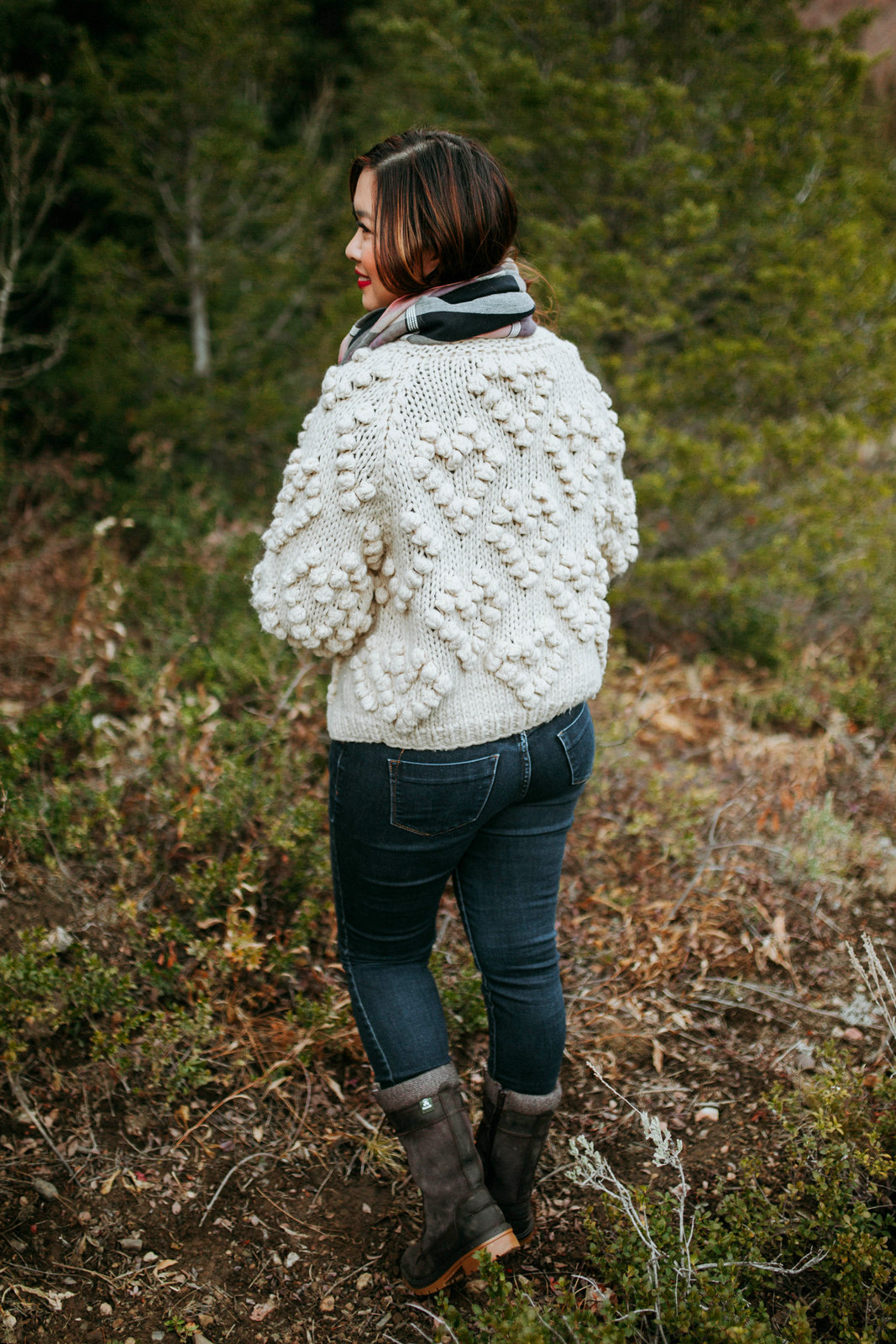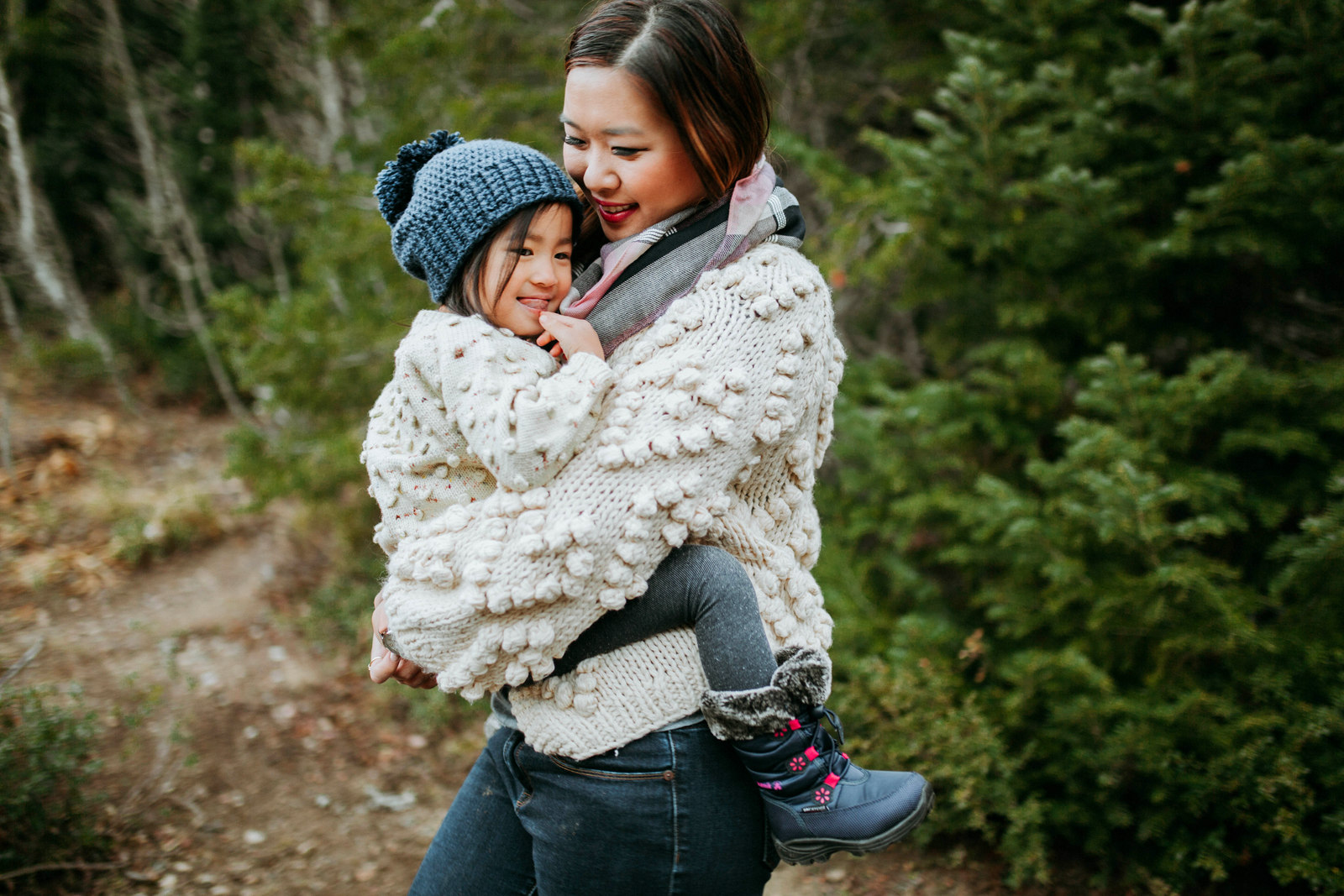 My outfit:
Blue Tee | Pom Cardigan | Jeans | Boots c/o | Scarf
Vivian's outfit:
Sweater | Leggings | Boots c/o | Hat
A few pre-Black Friday Sales:
If you don't have a little girl, these boys Takodalo boots are my favorite. They actually look really similar to my boots, just a little shorter. Austin has these, but has yet to wear them out. I guess we are just waiting for the snow to arrive. 😉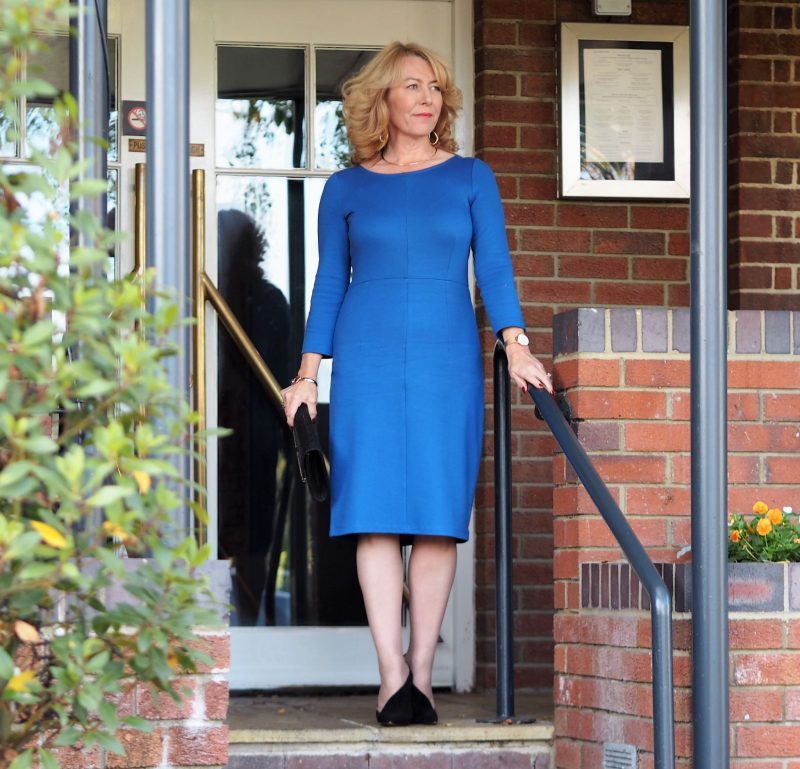 Last week's most clicked link for On Trend Tuesdays Linkup is Laurie of Vanity and Me Style! Cute & Little and I want to thank everyone who linked up with us!! We love seeing your looks!