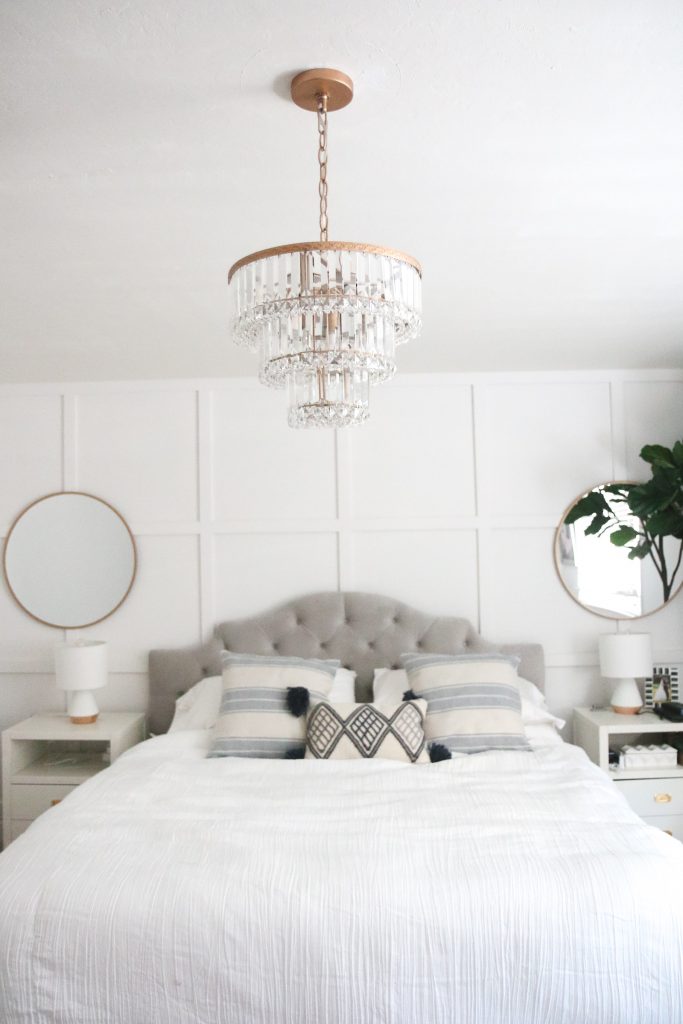 A few months ago, I shared my master bedroom reveal here, but I actually didn't show the lighting in any of the pictures. But that's because back then we had the old ceiling fan light in the room, and we more recently changed it out for a beaded chandelier from Lamps Plus! The original light is a satin finish, but because my room has touches of gold and rose gold, I decided to DIY the metal to become a stylish gold/brass beaded chandelier!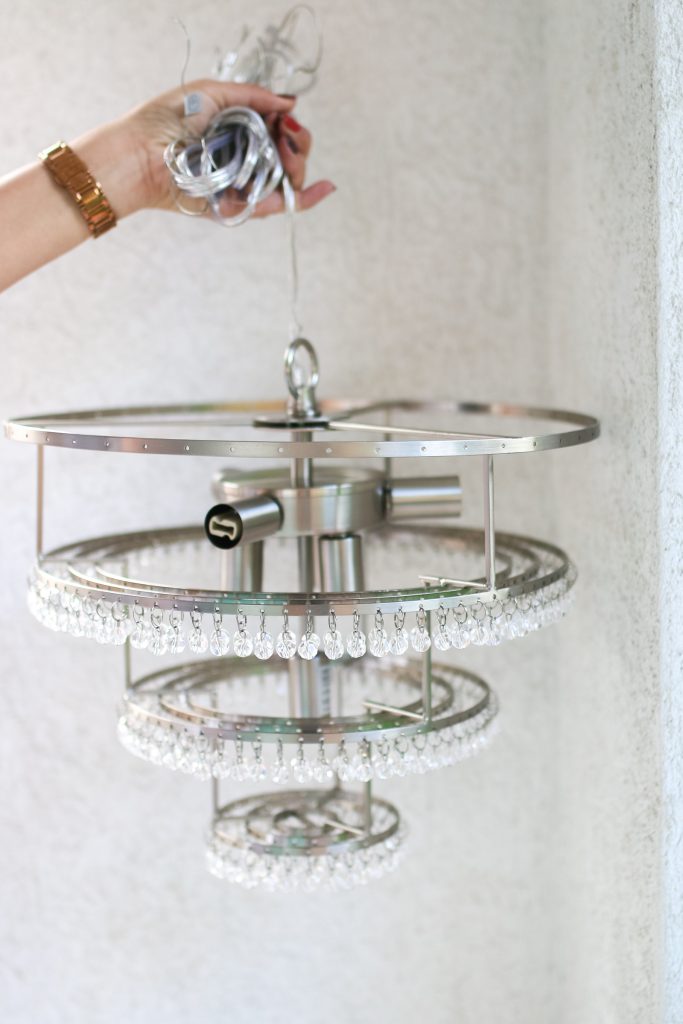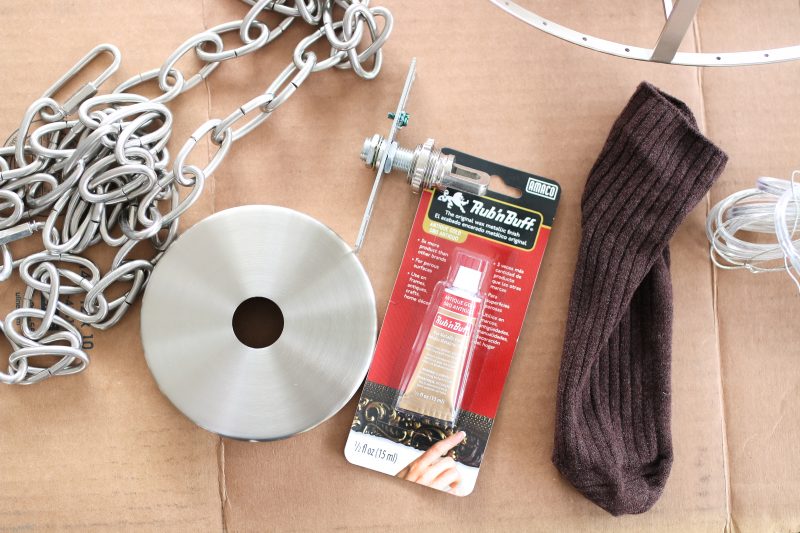 My friend Jill of Hot Pink Style helped me out with this beaded chandelier project and I have to tell you, it was SUPER simple! She told me about a product called Rub 'n Buff (Gold Leaf color) that would be the easiest way to change this silver chandelier to gold!! So all you need is the Rub 'n Buff and an old dirty sock! I actually lined the inside of the sock with a plastic bag too just in case, since the sock was not super thick and I didn't want to get it all over my hands.But basically you just put a dab of the product on the surface you are working on, dip your sock hand in it and start rubbing it on!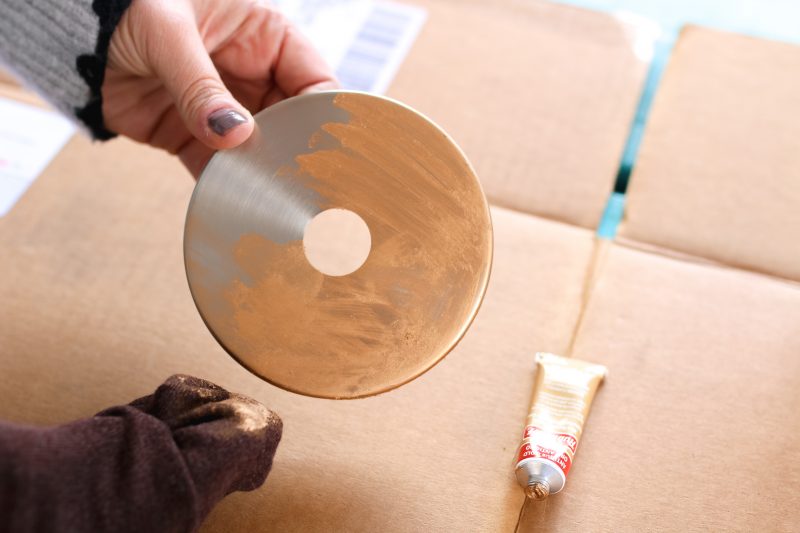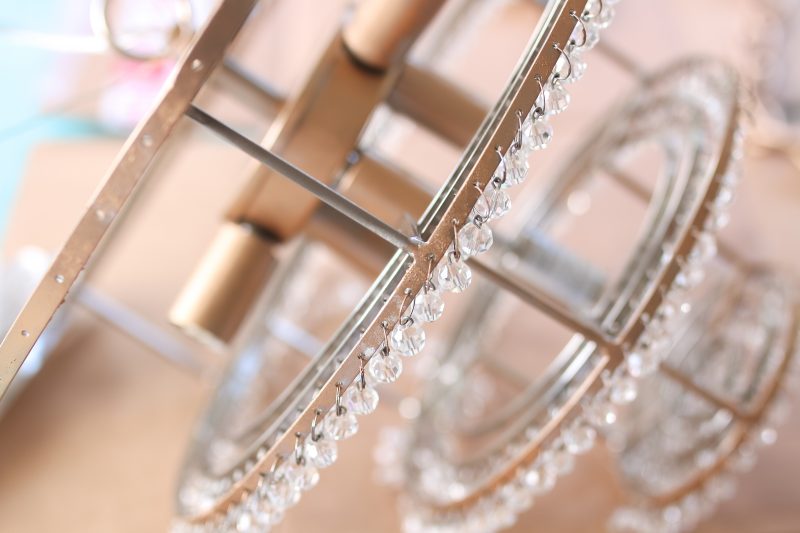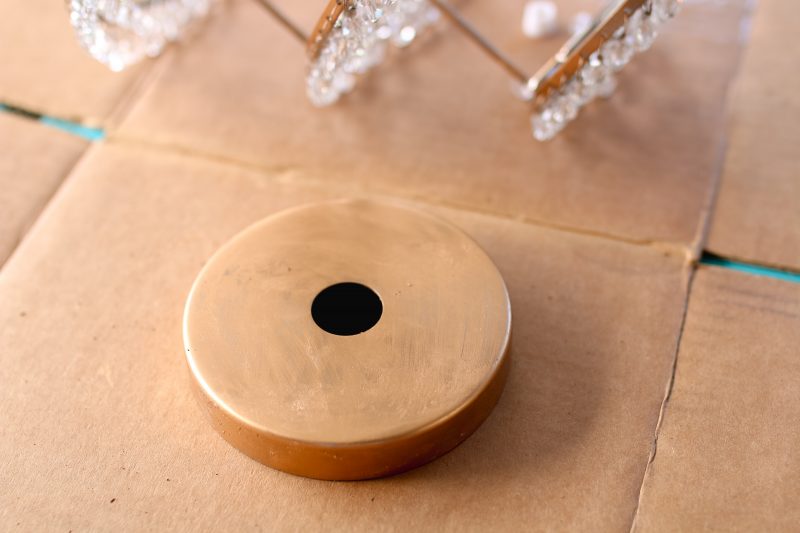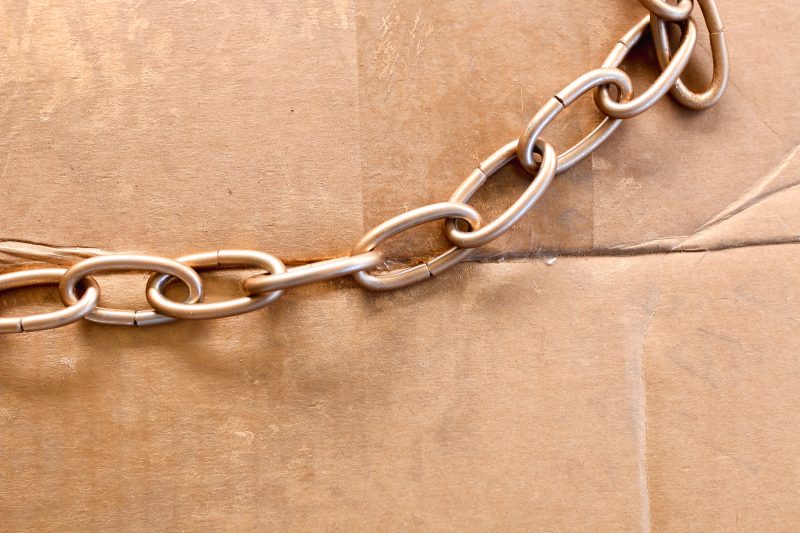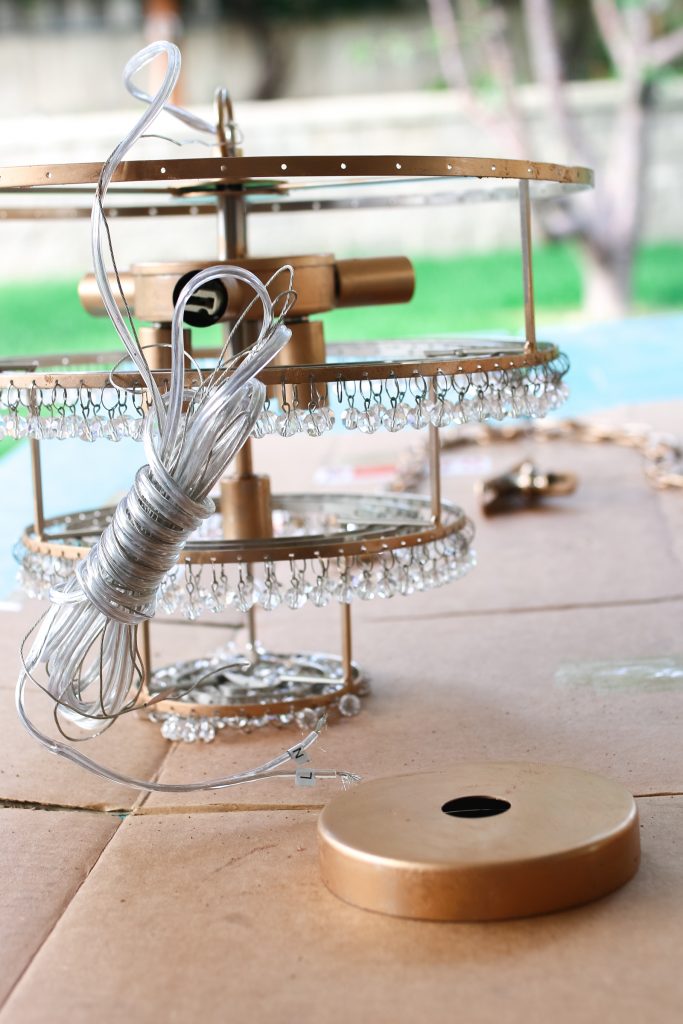 I was a little worried at first because the rubbed look has imperfections, it's not like perfect, but Jill assured me my beaded chandelier would look OK! And even if we missed a few spots, it would be OK too.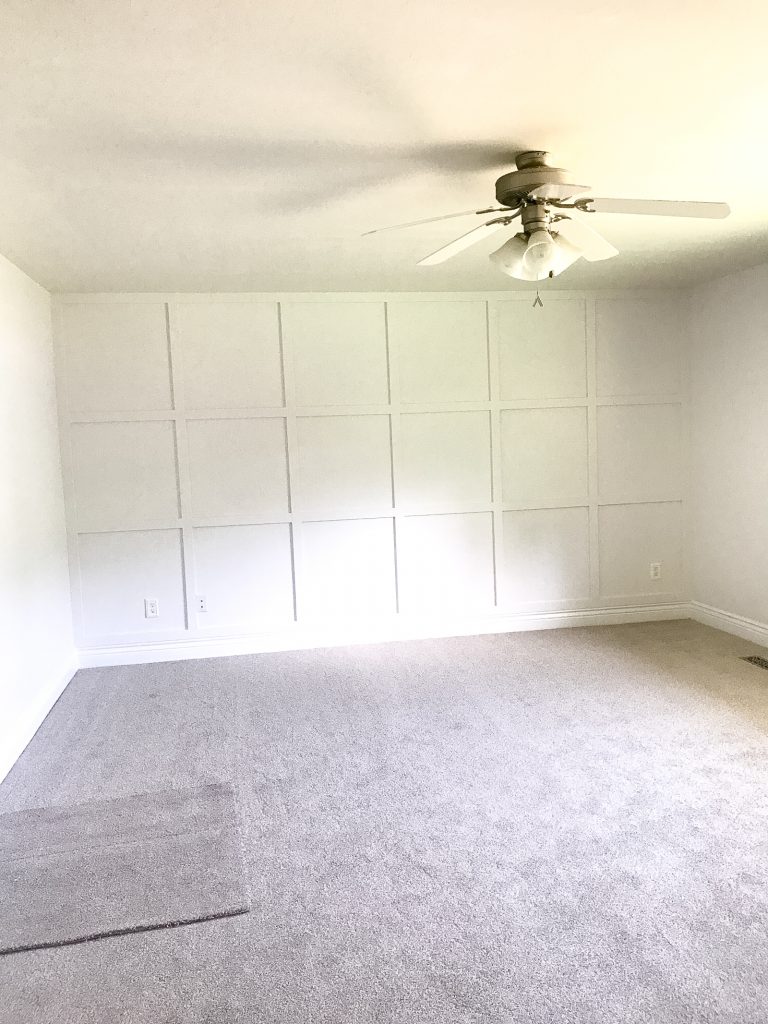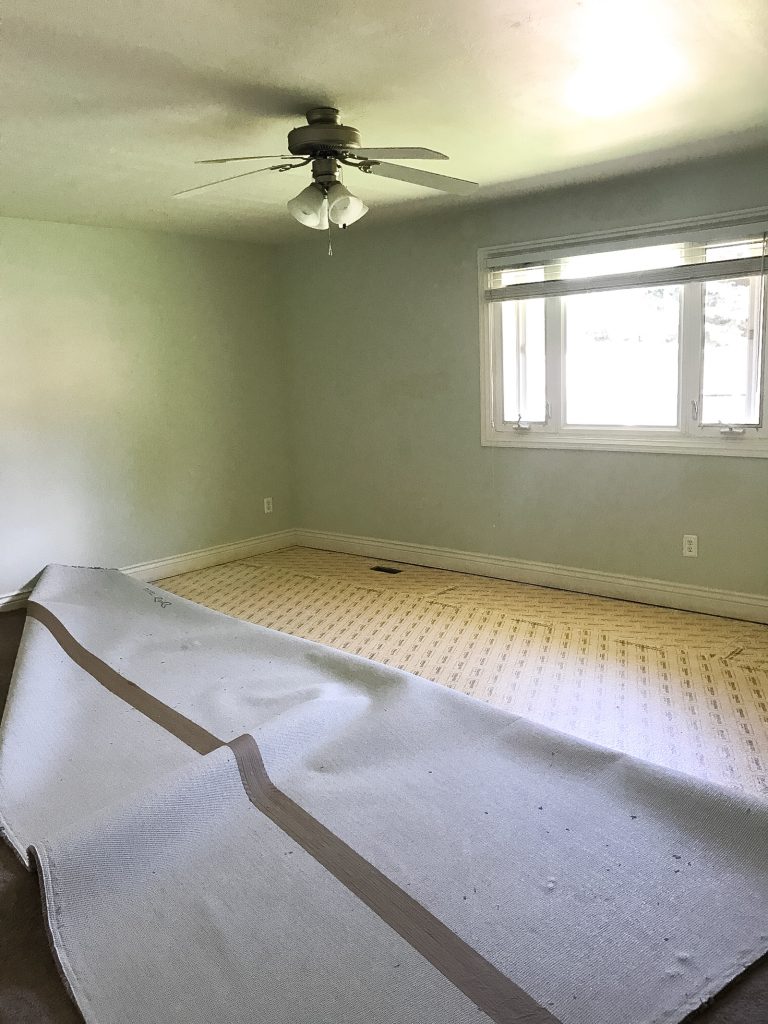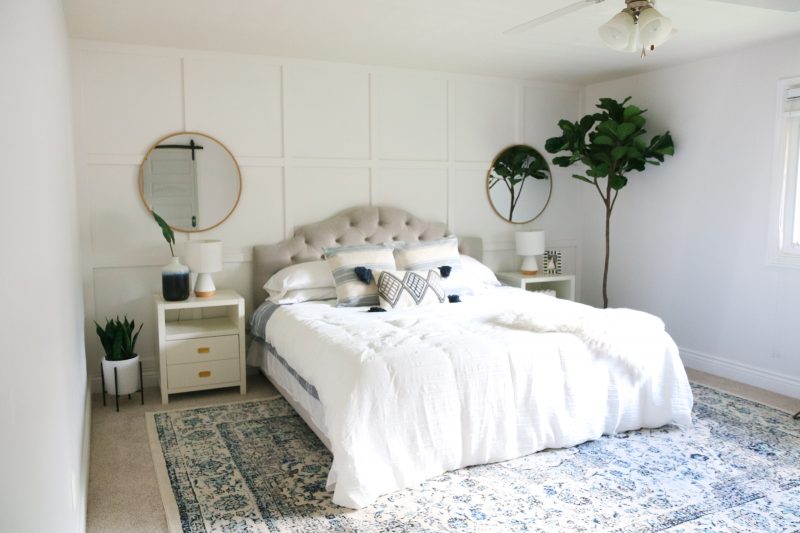 Here's a look at the bedroom BEFORE. Previously it was a fan, that we hardly ever used so I was OK switching out to a beaded chandelier, that I really felt would add some glam to our bedroom! For this beaded chandelier, it did require some manual work to attach the rectangle glass pieces that go around, but it wasn't too bad! I hung them all after we had the light fixture installed.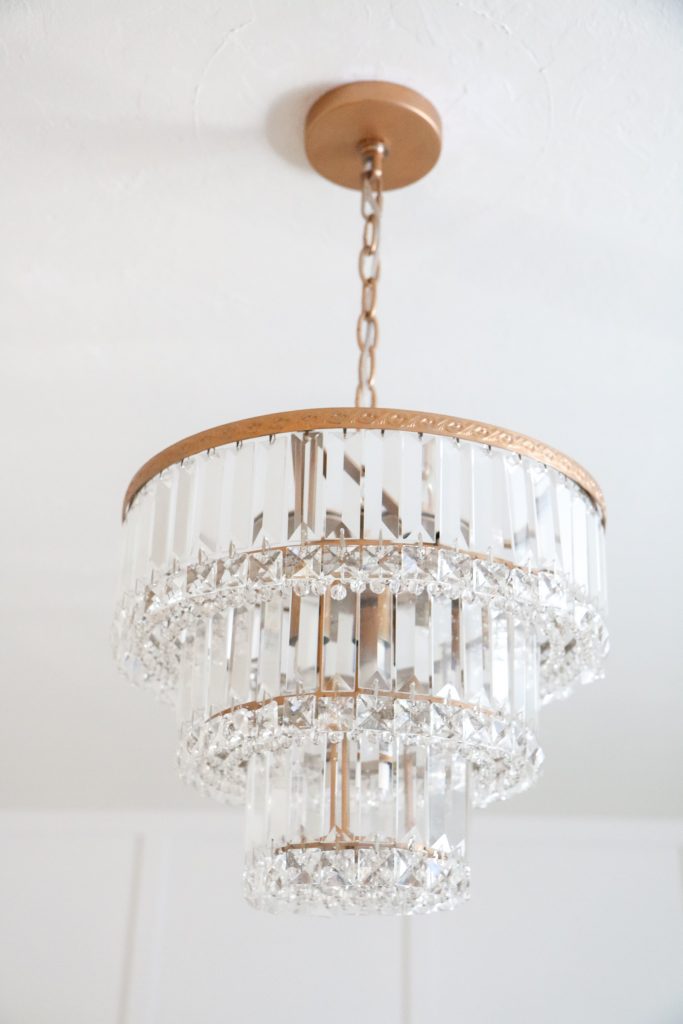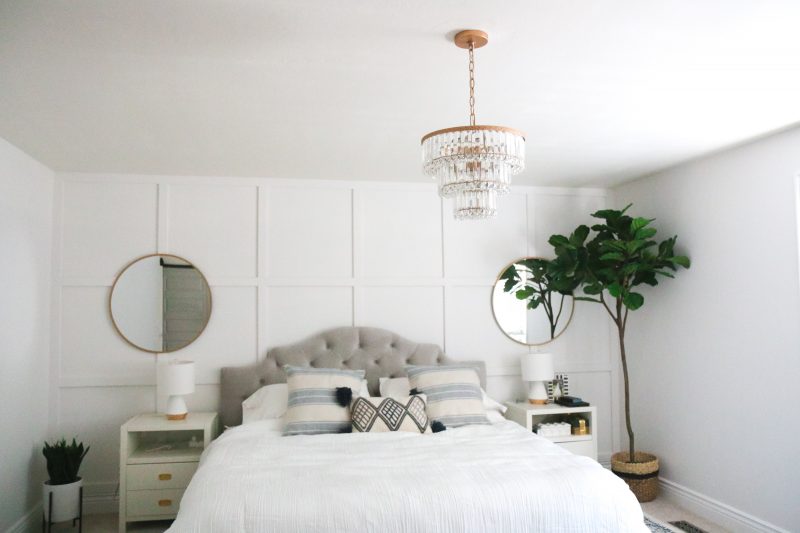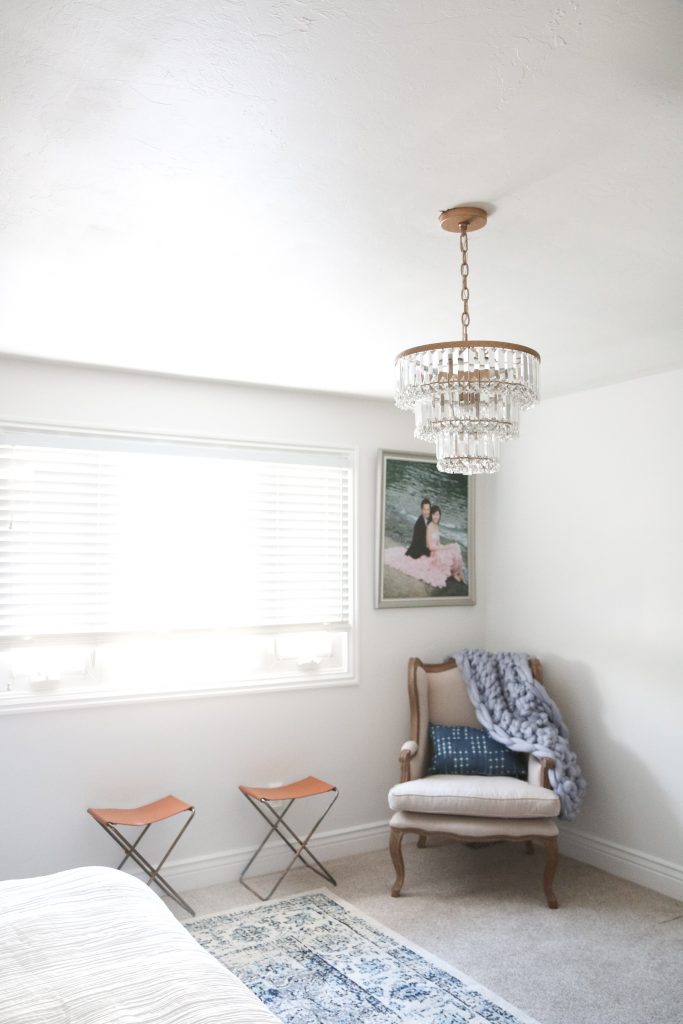 And here she is! I love that I was able to find a beaded chandelier I loved, and basically transform it into the color I wanted for less than $10! Isn't that awesome!? I'm obsessed with this chandelier! Thank you to Lamps Plus for collaborating together on the chandelier!