This post is sponsored by Walmart.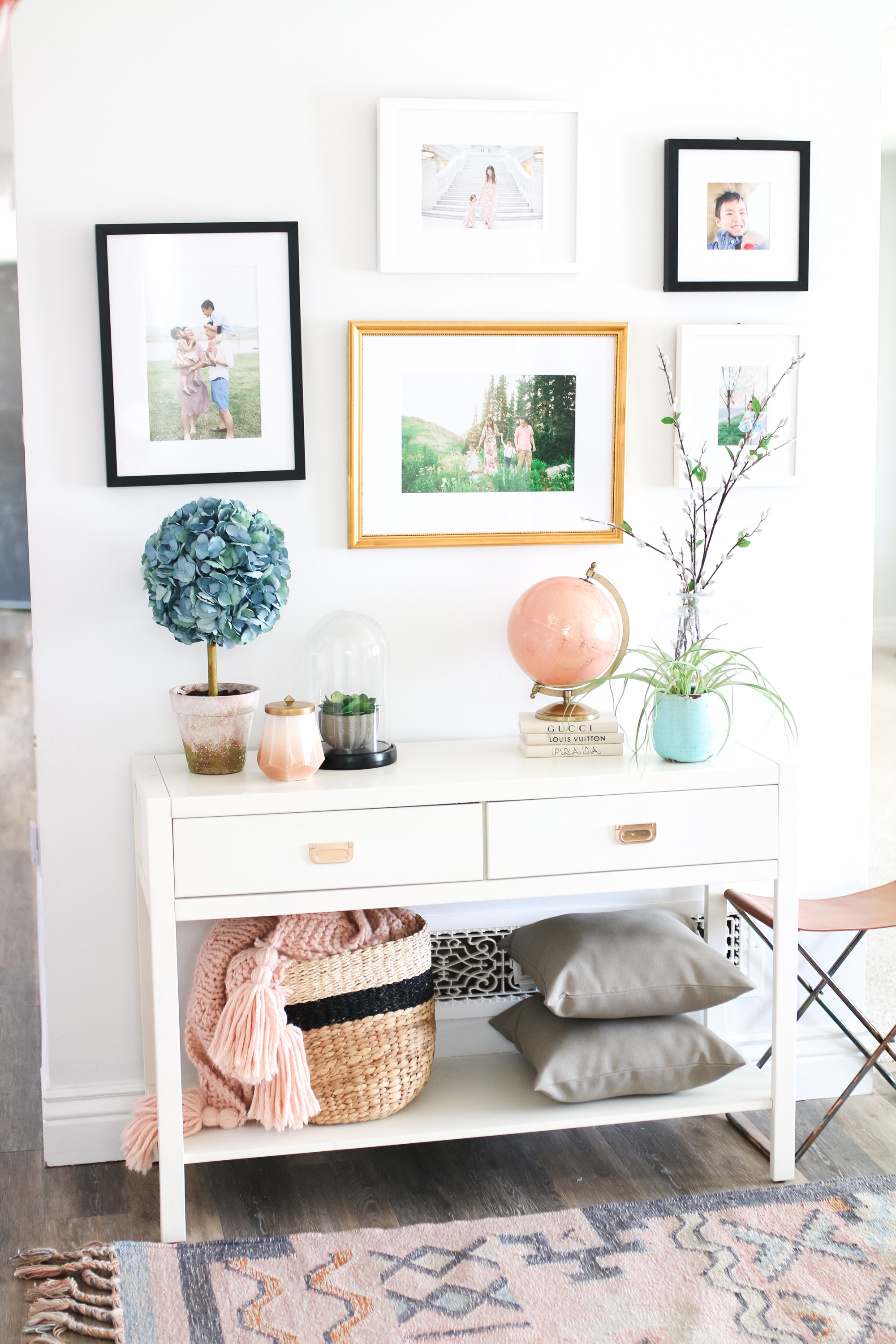 One of my very favorite spots in our house to decorate and redecorate with each holiday or season is our entryway. This console sits on the right when you open the front door and it's at the intersection of a main hallway. It's truly like a focal point in our house, which means it sets the tone for the rest of the house. The console and picture frames are permanent pieces, but the things on and around the console change with the seasons. So I just wanted to share a few easy ideas to spruce up your entryways for Spring!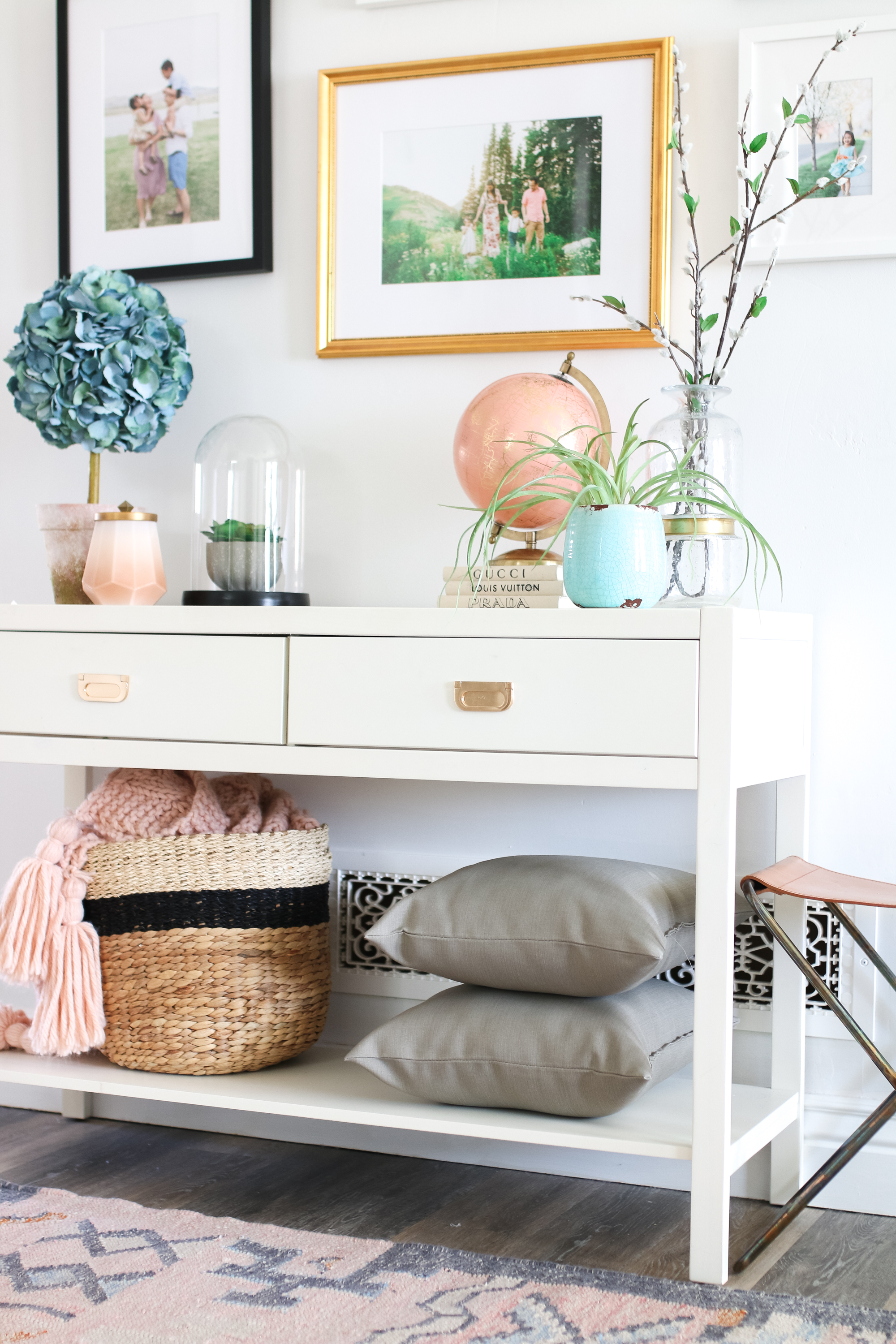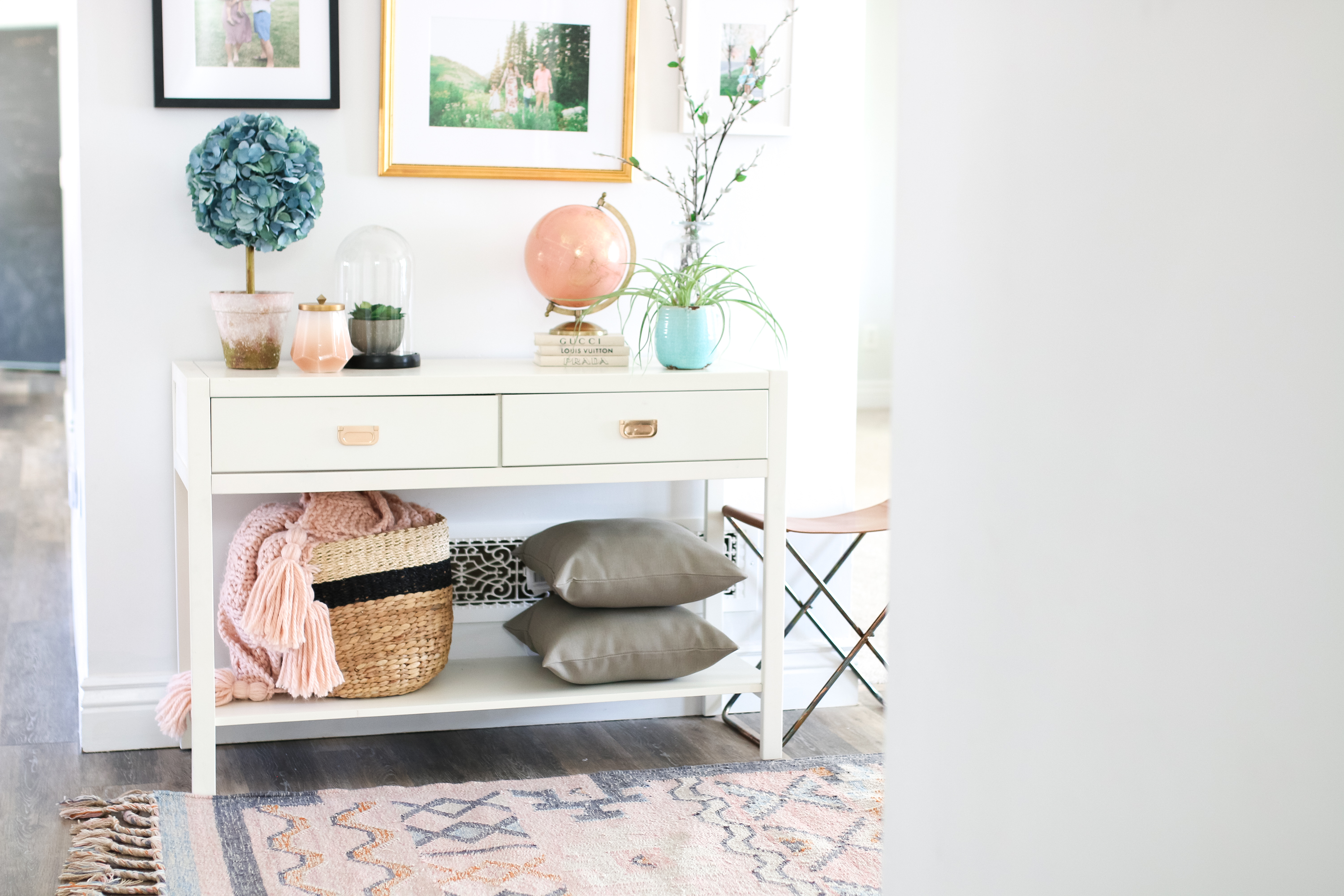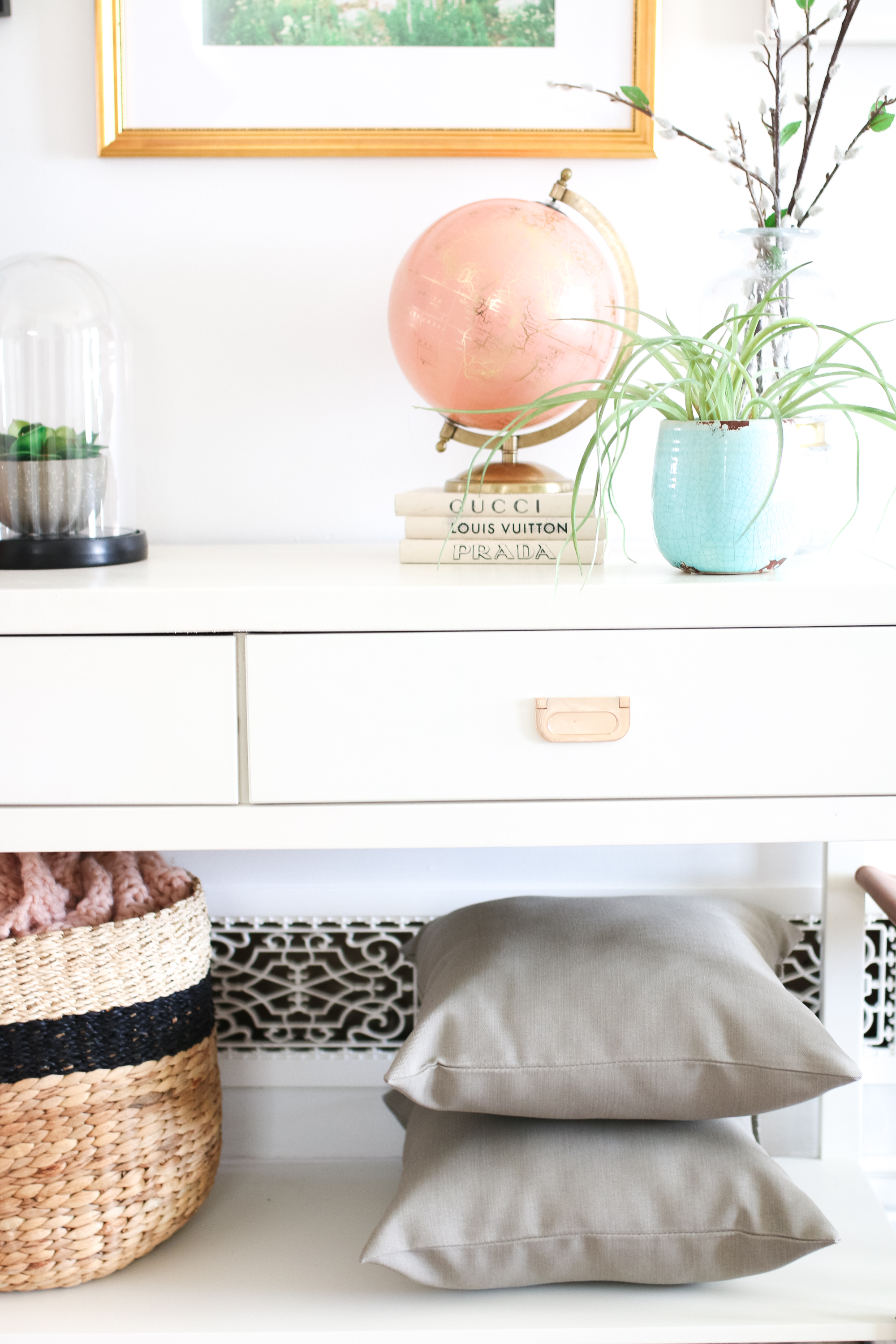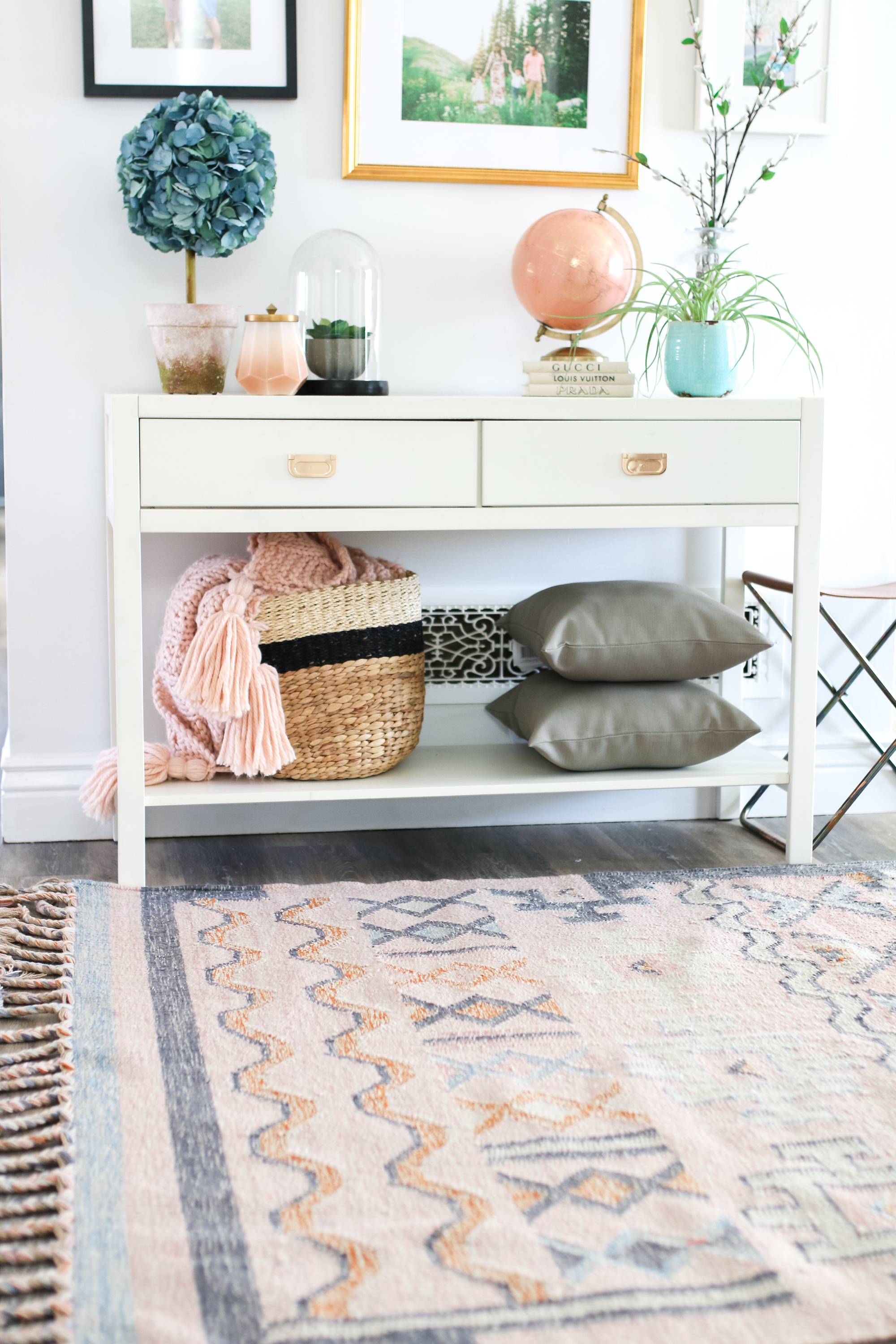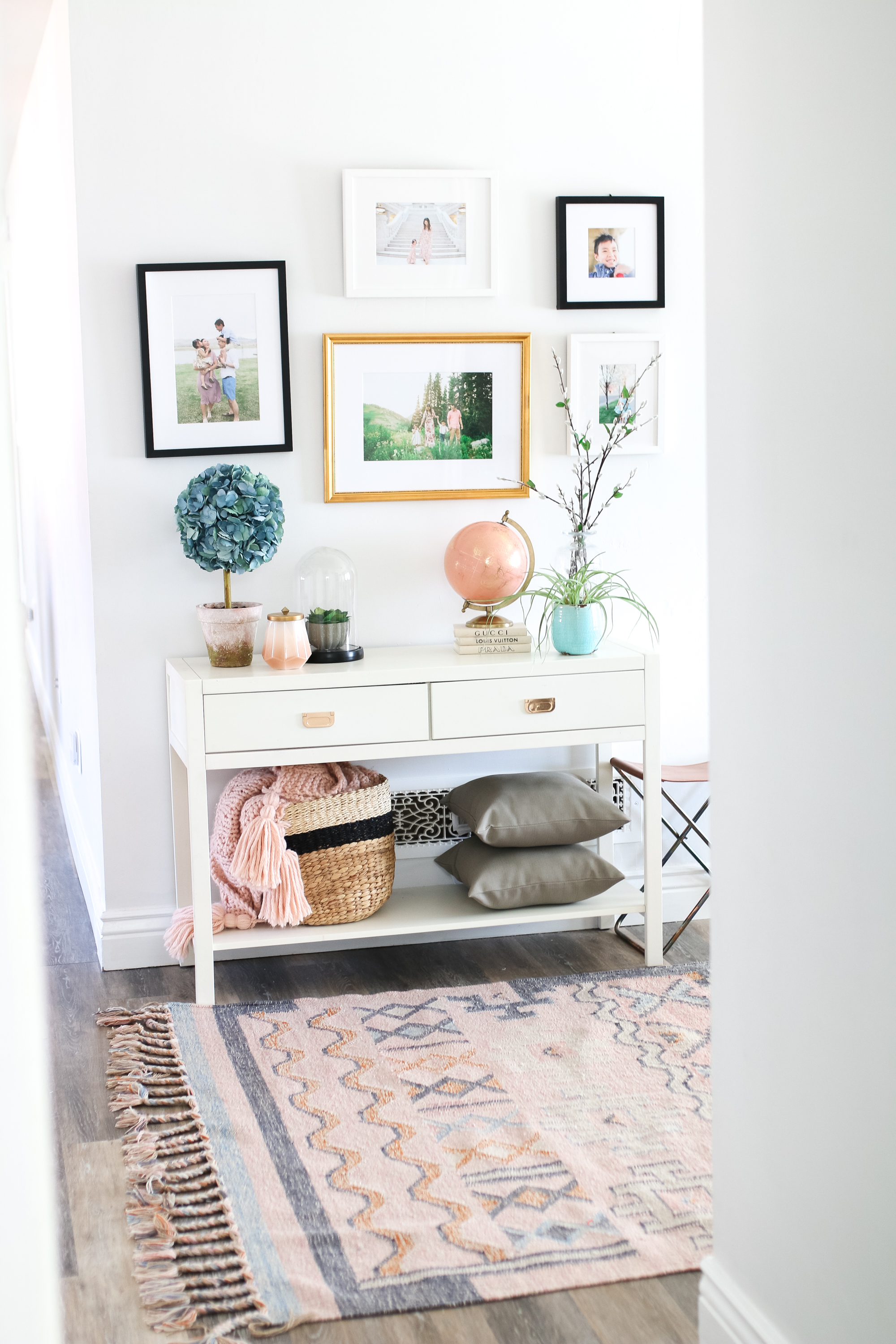 For Spring, I wanted to bring in some neutrals and pastels to the space because those colors make me happy and remind me of the weather that is supposed to be warming up already! Plants, books and little decor pieces are always great for setting on top of the console and a little white space never hurt anyone either. I also love decorating with cozy pieces like blankets and pillows because I feel like it really makes the place more homey. And again, because I like to change out this area every couple of months, I make sure that I get affordable pieces. I am loving the Better Homes & Gardens selection at Walmart because they have a huge selection, their pieces are classic, and they are a great price.
Shop the post: