Friends, we are ONE WEEK away from the Nordstrom Anniversary sale! I can hardly contain the excitement!! Last week, I shared my 5 tips for shopping the Nordstrom Anniversary Sale and this week I actually sat down and perused the whole catalog and picked my favorites from a bunch of different categories! Of course, what is in the catalog is only a SMALL subset of the entire sale, but at a first glance, I am sharing a few of my favorite picks below!!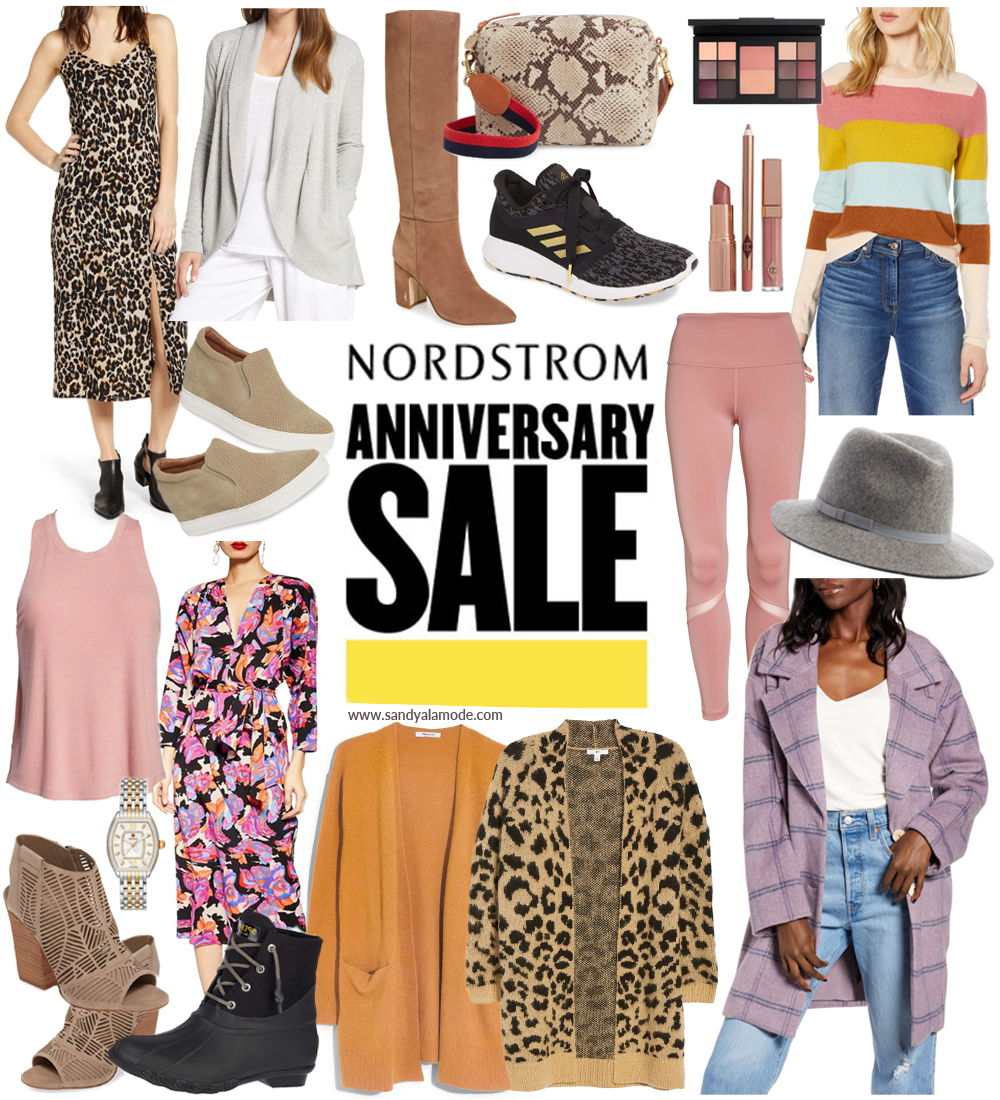 Leopard Dress | Grey Cardigan | Tall Boots | Snakeskin Bag | Sneakers | Makeup Palette | Lip Kit | Striped Sweater
Pink Tank | Sneaker Wedge | Floral Dress | Pink Leggings | Grey Hat
Cut Out Booties | Watch | Duck Boots | Tan Cardigan | Leopard Cardigan | Purple Check Coat
Before the sale starts, when you click on the links/pictures, they will say SOLD OUT, but they will work once the sale starts (Early Access July 12 at 12:30PM EST)!


Also here is a short list of some popular products that people shopped in 2018 so you can get an idea of what to snag first!
For key dates and best tips for shopping the Nordstrom Anniversary Sale, don't forget to check out this post here!!