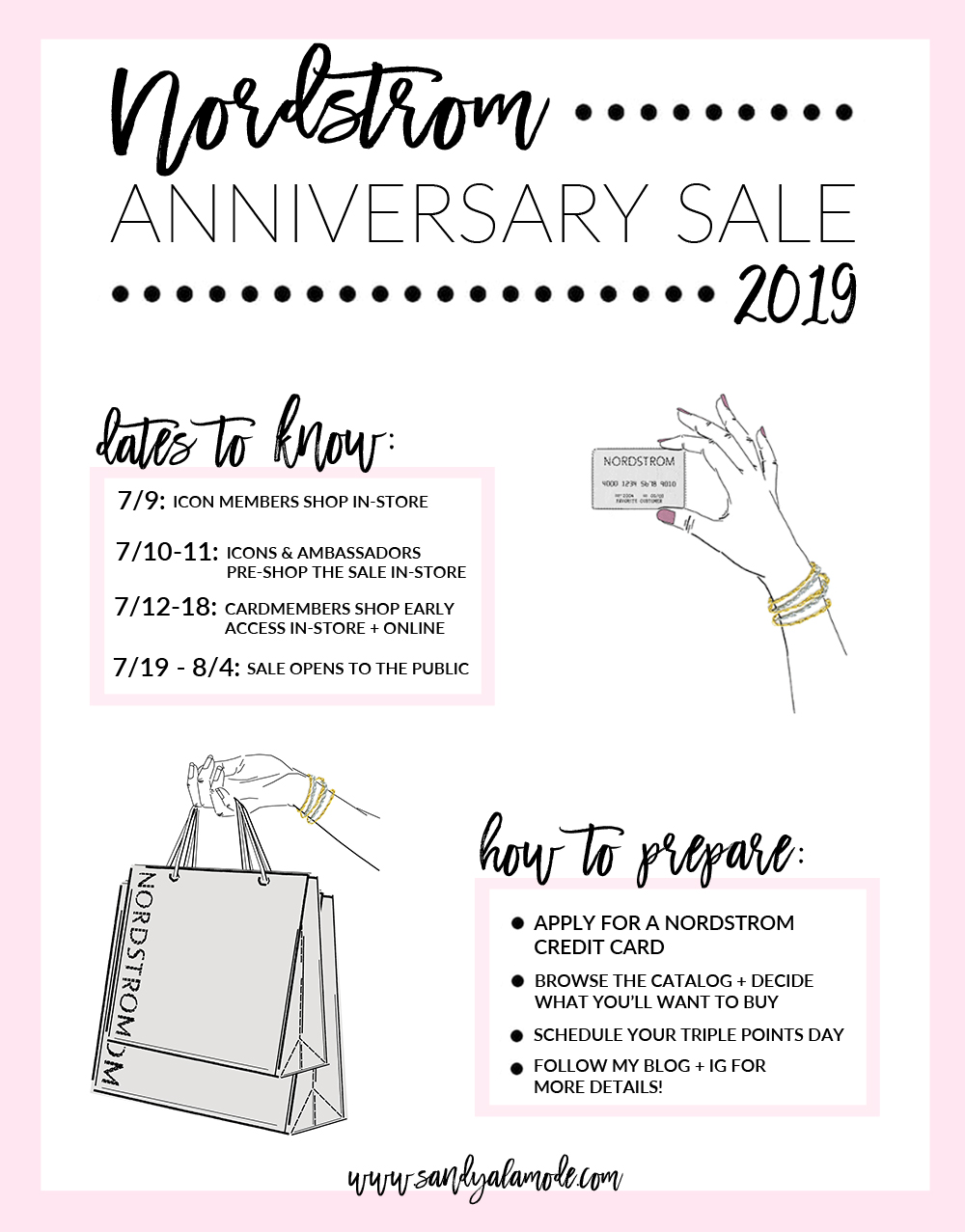 Can you believe it's that time of the year to think about the Nordstrom Anniversary Sale already?! I know some of you just started experiencing warmer weather and have no desire to think about warm clothes right now. BUT this is such a great sale to stock up for Fall. This sale is not only clothes but purses, shoes, home decor, and so much more!
What is the Nordstrom Anniversary Sale?
Nordstrom holds other sales during the year (i.e. half-yearly sale) but this sale is the biggest and most popular one! Brand NEW Fall merchandise will be available to purchase at a deep discounted price which is unheard of at any other retailers!
When is the 2019 Nordstrom Anniversary Sale?
The sale will be available to the public from July 19 – August 4, 2019
When is Early Access for the 2019 Nordstrom Anniversary Sale?
7/9: Icon Members shop in store
7/10-7/11: Icon & Ambassadors Pre-Shop The Sale
7/12: All cardmembers can shop the sale early
How do I get Early Access for the Sale?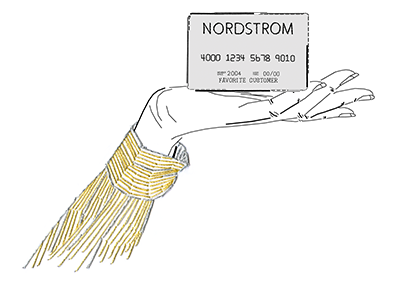 Mark your calendars: Nordstrom cardholders get Early Access a week early on Friday, July 12 at 12:30PM EST. If you are not a cardholder, you can still sign up here to gain early access to the sale. Being a Nordstrom cardholder has lots of other perks besides accessing the biggest sale of the year. You earn Reward points for every net purchase made in stores or online at Nordstrom.com, HauteLook, or Nordstrom Rack. You earn a $20 Nordstrom Note for every $2000 you spend to use online or in store. Right now when you sign up before July 10th, you can earn a $60 Bonus Note!
Things tend to sell out quickly during Early Access and it's hard to say if things will restock (last year, popular items periodically restocked when people returned things but it goes in a blink of an eye!)
Nordstrom Anniversary Sale Catalog
You can see my favorite picks from last year's catalog here. Once the catalog is released, save the item number so that it's easier to reference once the sale goes live.