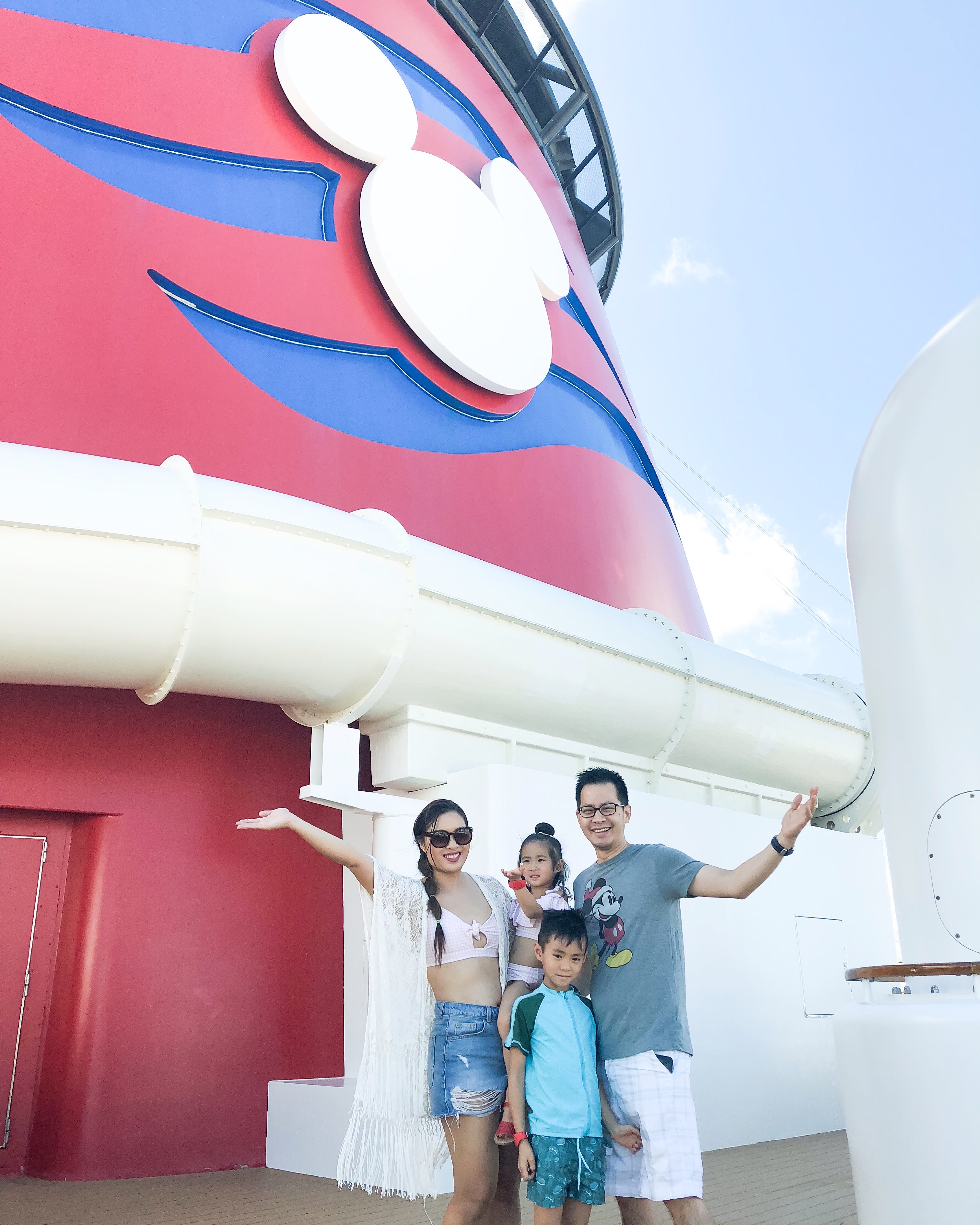 Last November (2018), my little family and I attended the Disney Cruise Line Disney Dream Very Merrytime Cruise and although I know it was awhile ago, I thought it would be fitting to share our experience for "Christmas In July"! It's crazy to think that the school year is upon us and the holidays are only a few months away. It is actually a good time to start planning for your holiday vacations and I just wanted to share about our experience in case you were interested in going on a cruise.
Let me start off my saying, that I've been on my fair share of cruises. Marv and I have done quite a few just us, I"ve been on them with girlfriends, and we went on one prior to this one with the kids. But I honestly have to say, if you are bringing kids with you, Disney Cruise Line is the WAY TO GO! If you have ever been to Disneyland or Disney World, you already know that their hospitality and the way they take care of you is top notch. The same goes with the Disney Cruise Line. Besides the variety of kids activities on the ship, there are just so many little details that they think of to really complete the experience!
The Ship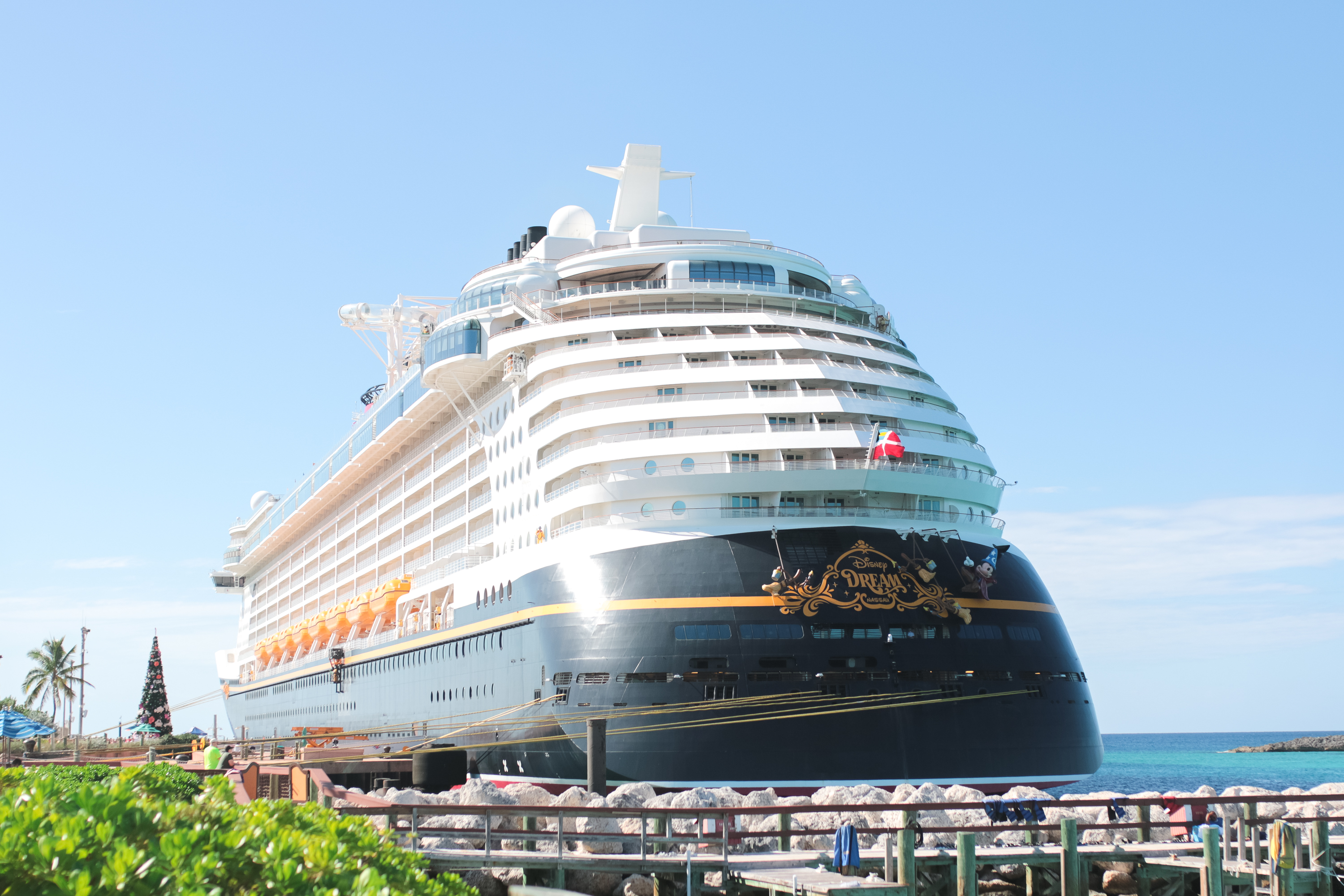 The Disney Cruise Line ships consist of the Disney Wonder, Magic, Dream and Fantasy! The Very Merrytime Cruises are their holiday themed cruises that sail in November and December! You can pick between different ships and amount of nights (between 3-14) days. We went on the Disney Dream which was a 3-night cruise from Port Canaveral that went to Nassau, Bahamas and Disney's own island, Castaway Cay. Every ship is built with so much attention to detail and they vary in size and length of stay.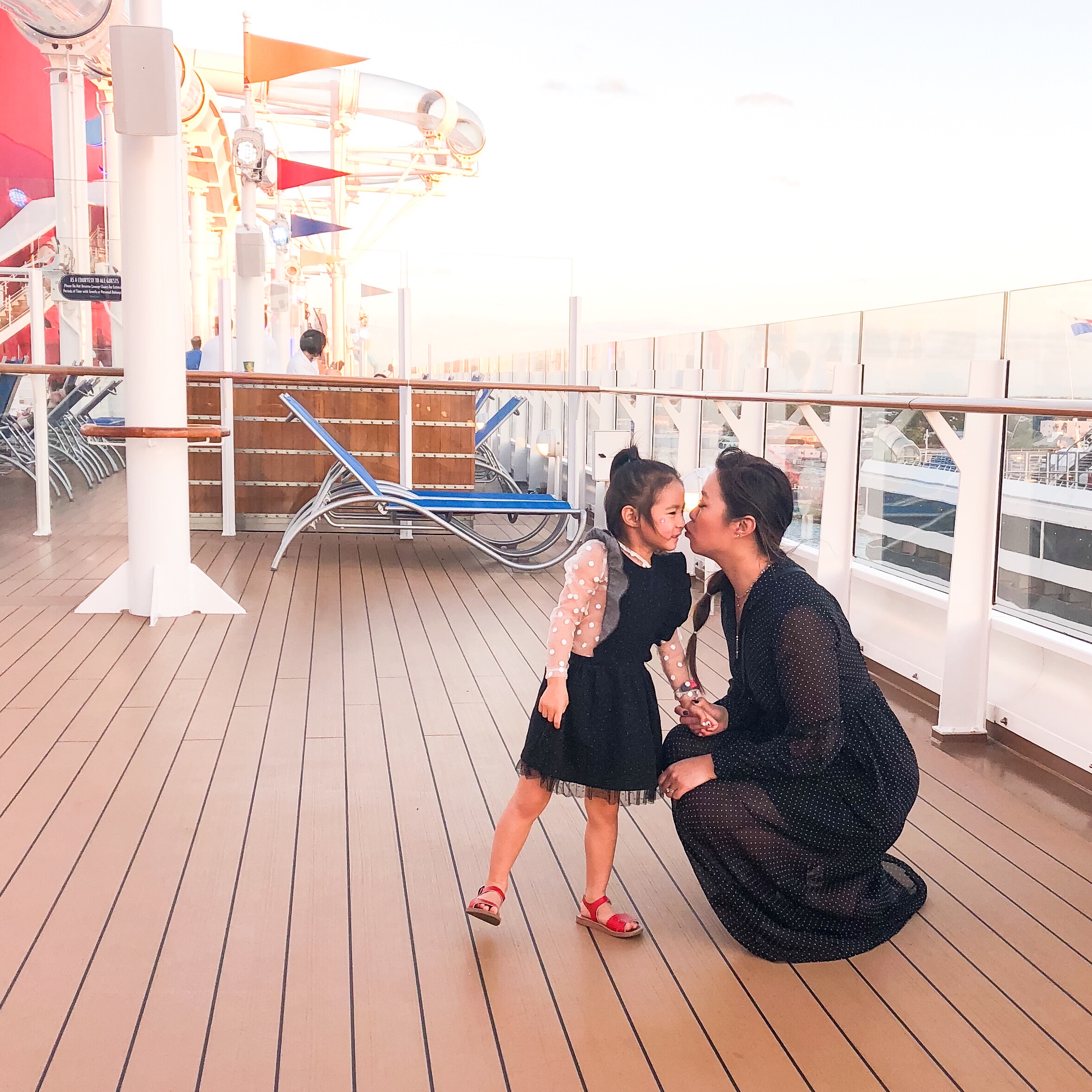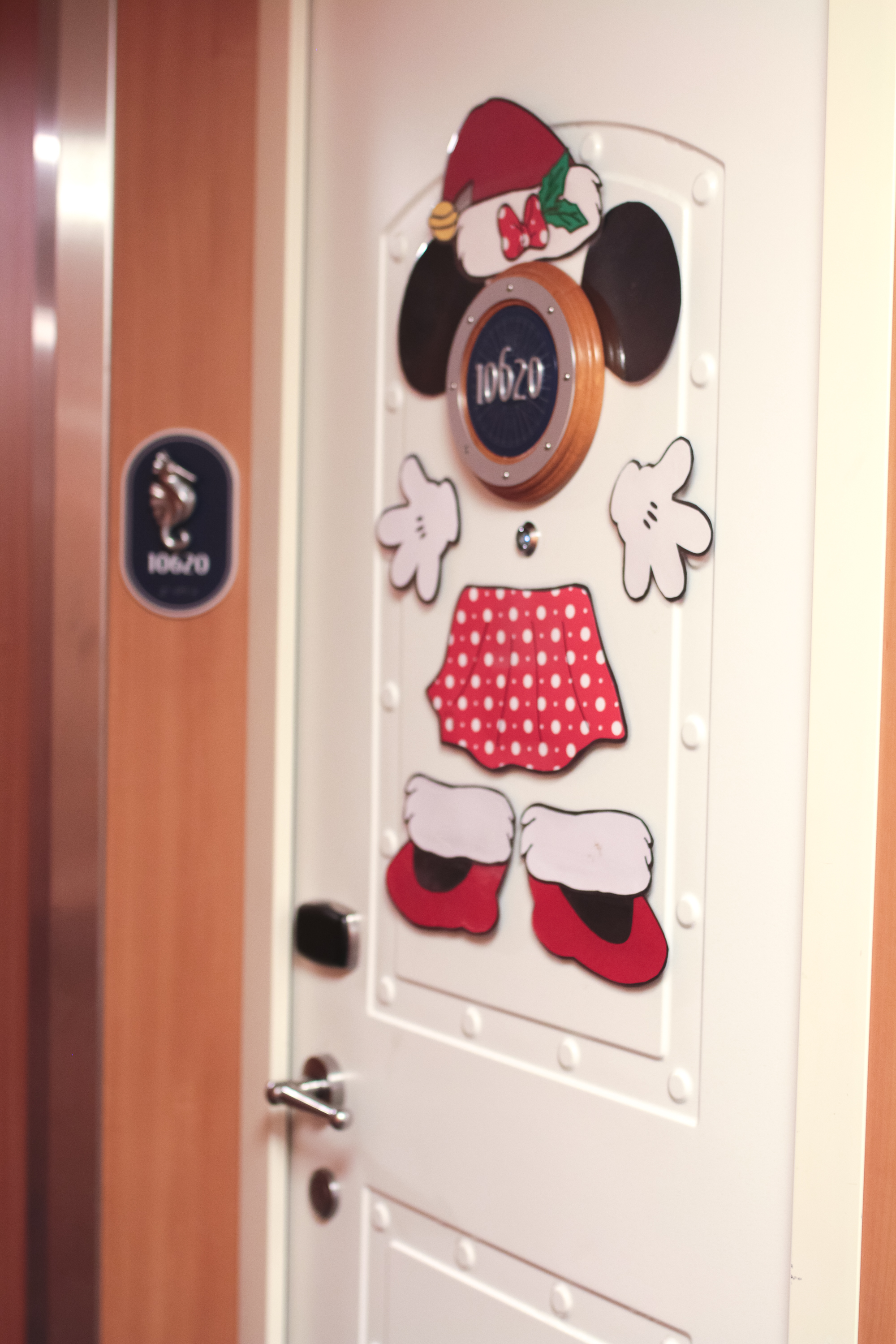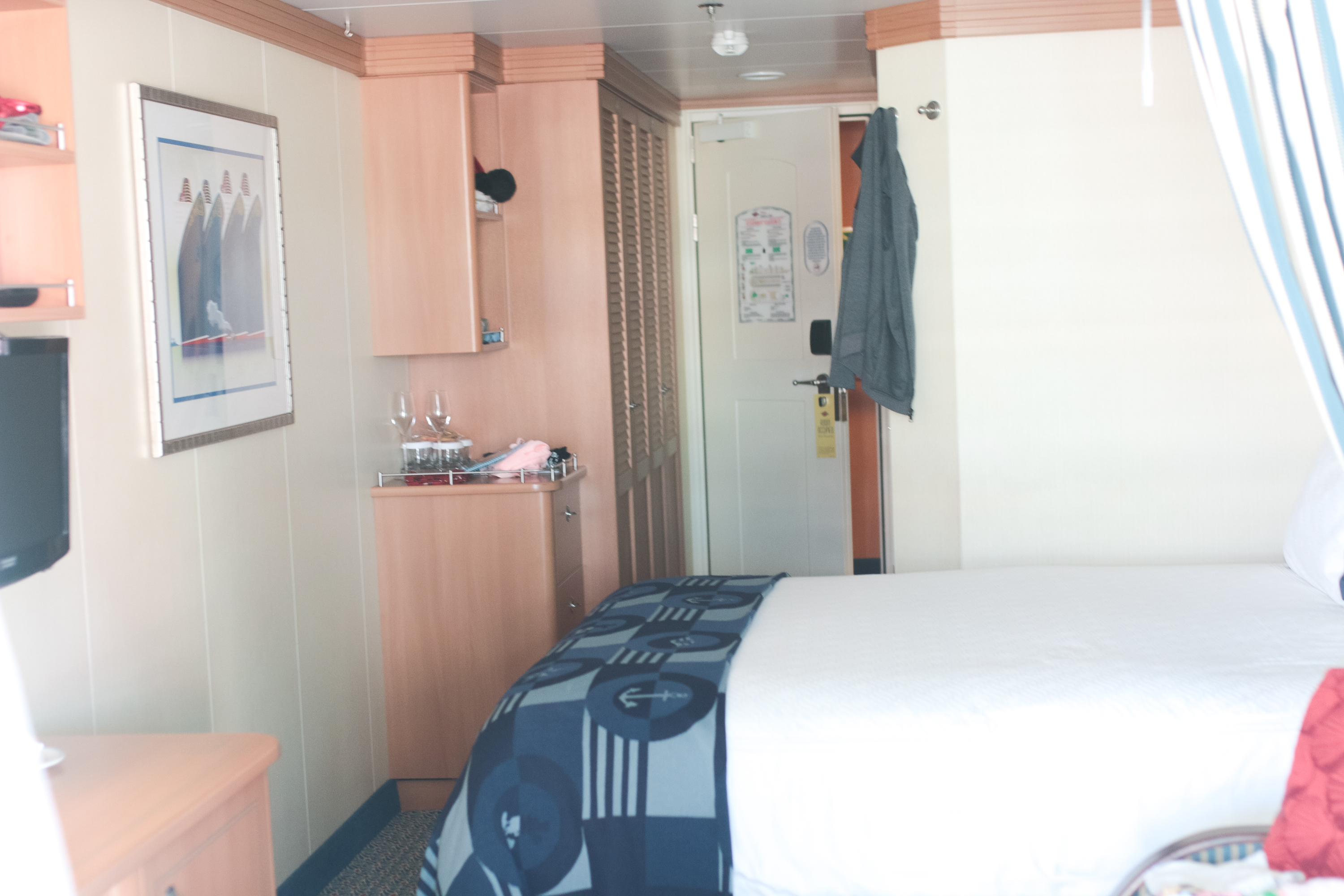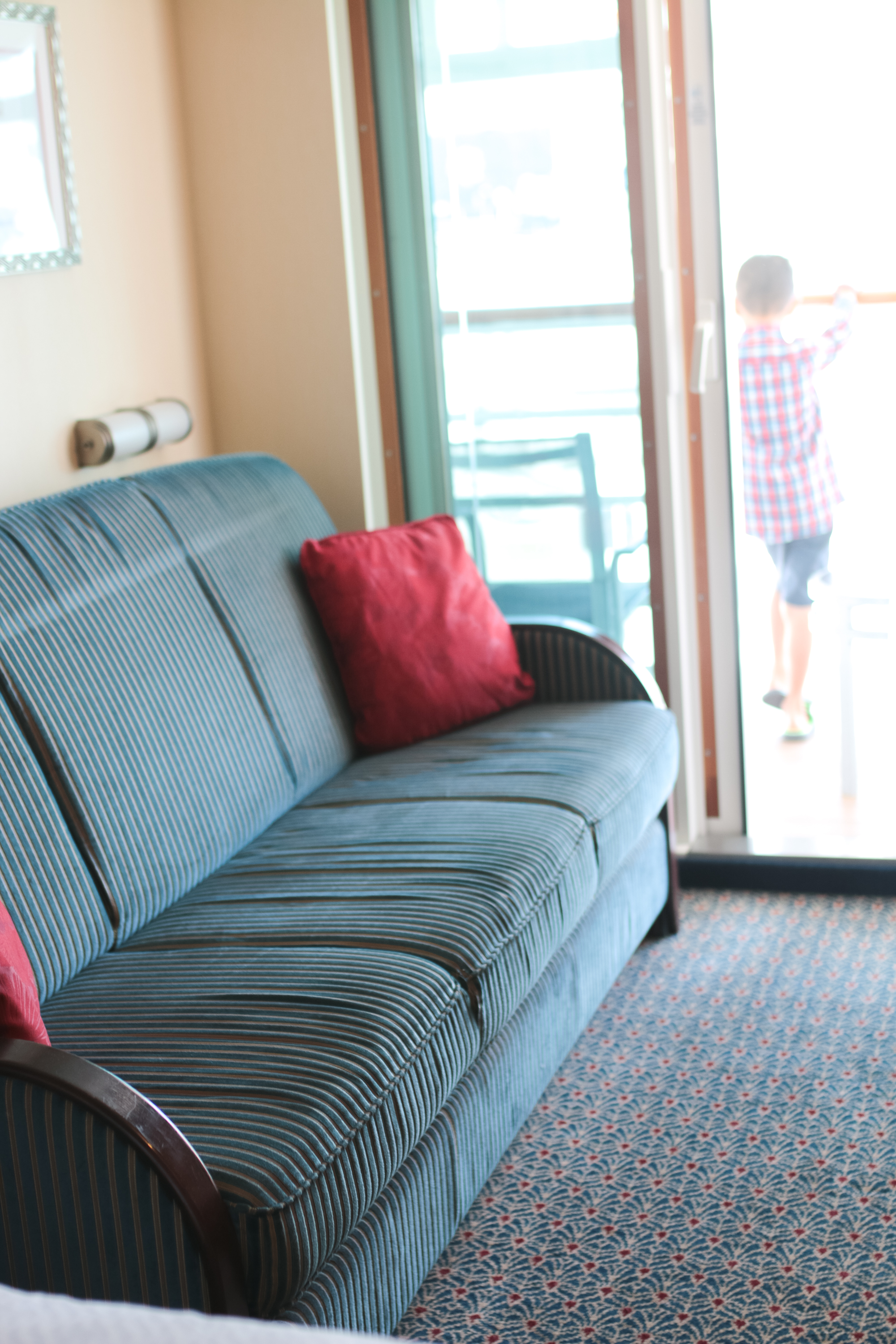 There are a variety of Stateroomshttps://disneycruise.disney.go.com/ships/dream/staterooms-overview/ aboard the ship and we stayed in an Oceanview Stateroom with Verandah. This room has a balcony view and Marvin and I slept on a Queen bed, and there is a bed that pulls down from the ceiling to make a bunk bed type situation over a sleeper sofa. There is also a closet, bathroom and TV in each room. The rooms aren't huge, but you should only really be in there to sleep so it is ample! Also, one secret tip if you are a first time cruise go-er is that people always like to decorate cruise ship room doors or be a part of the Fish Extender gift exchange between rooms (you can join your cruises' Facebook group to get more info on how to sign up).
The Activities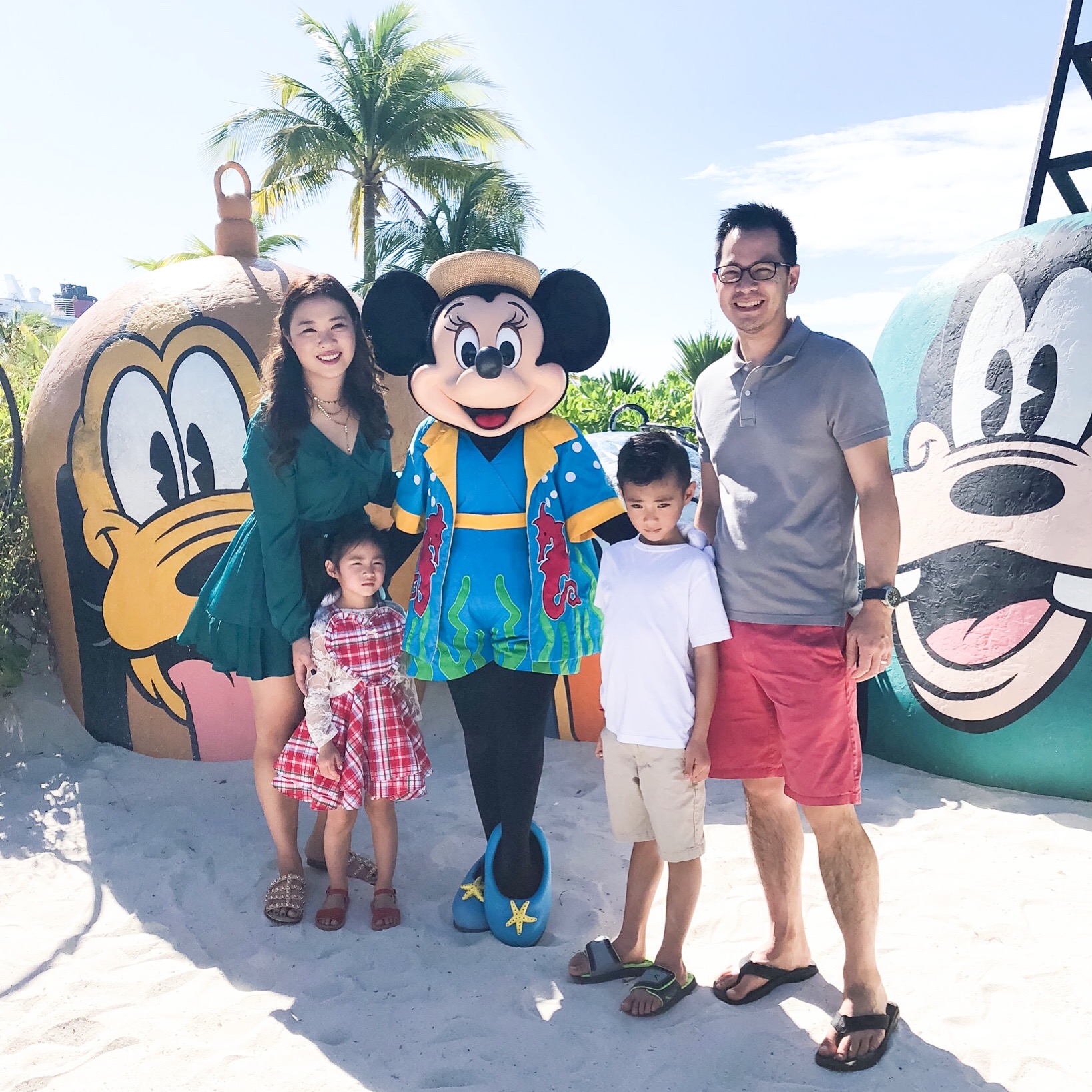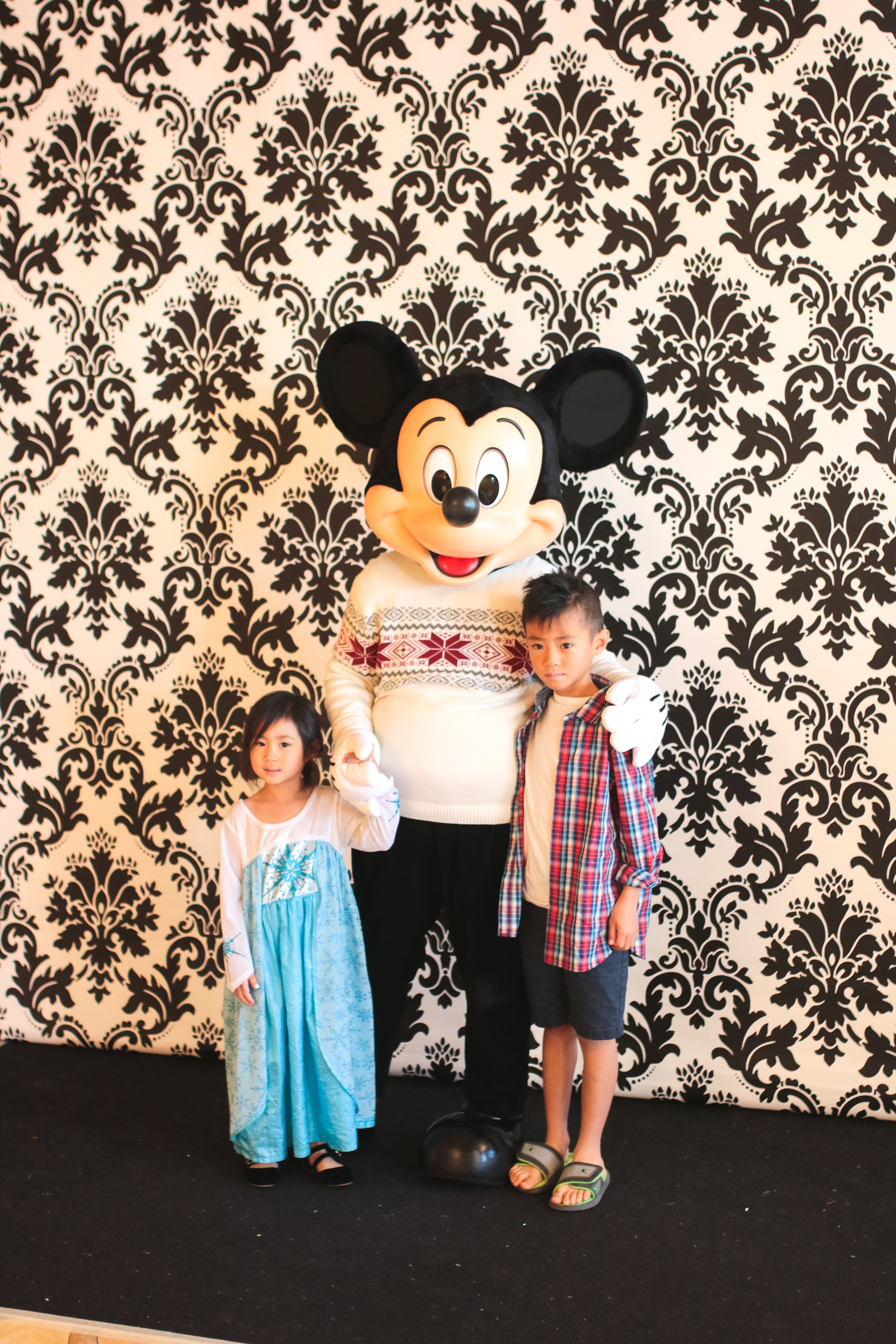 My first tip would be download the Disney Cruise Navigator app. It has everything you will need from schedules to maps to messaging app with other guests on board. Most importantly, you don't want to miss out on the character Meet and Greets! From Minnie to Mickey, to Elsa to Anna, there is no shortage of characters! And you can get pictures with them too, which makes the kids nervous, yet excited!!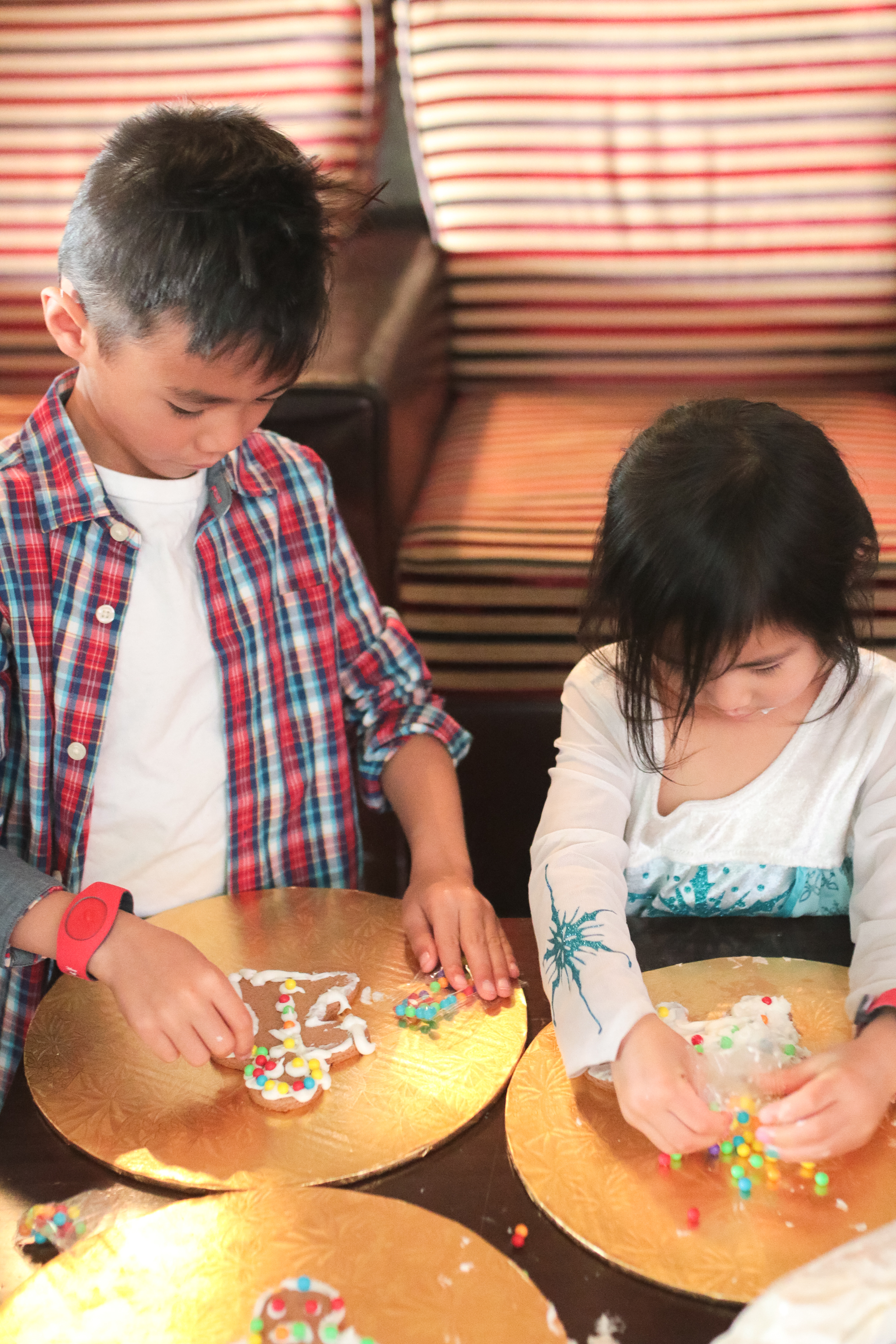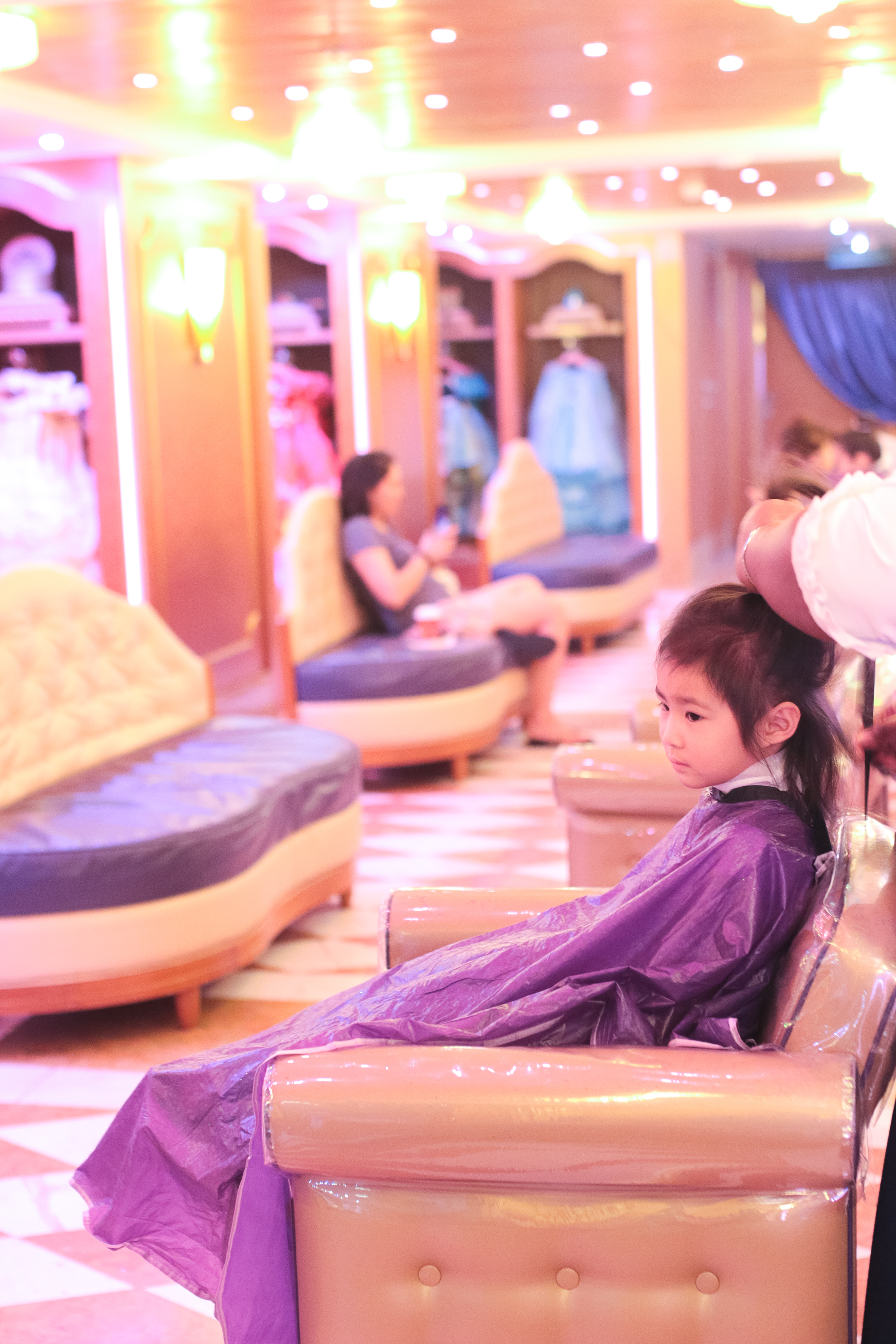 If you are bringing a little girl with you on the cruise, the Bibbidi Bobbidi Boutique experience is a must! Vivian got a mini makeover, a pink hair extension and a makeup kit that she still uses to this day!! She really felt like a "real life princess" and was working it all day haha!!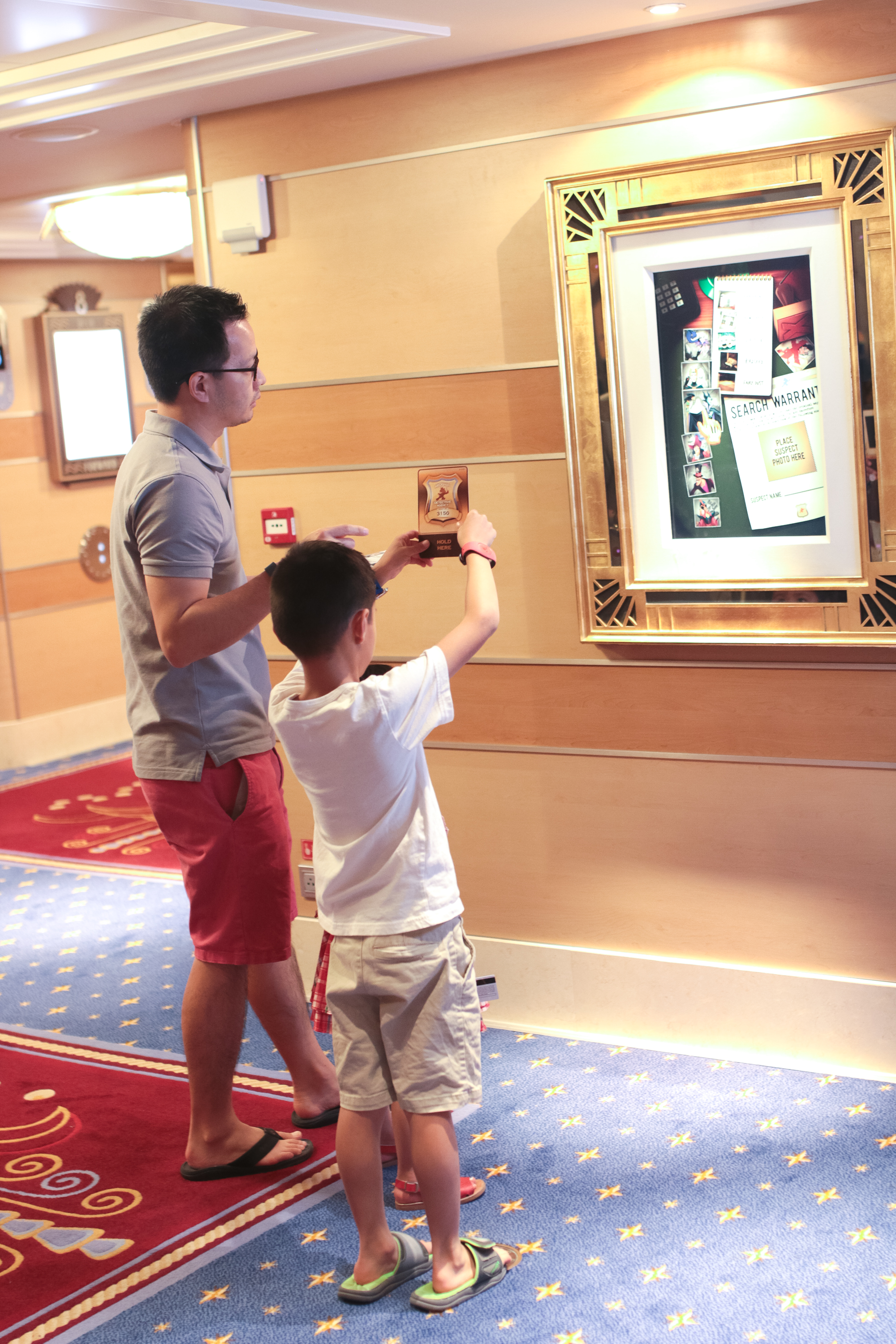 And while we were getting a makeover for Vivian, the boys worked on the scavenger hunt that has you going all throughout the ship! The top deck with the pool and Disney movies playing is always a hit, it was still warm in November when we went! There are nightly shows that happen and they have theaters with Disney movies playing too. And of course, there is an Oceaneer Club/Lab or "kid's club" where you can drop off your kids to be watched by qualified individuals (from around the world)! But it is far from "babysitting", they are very great at having them do activities, play games, they keep t very interactive and fun. This way, the adults or parents can enjoy some time to explore the ship themselves as well.
The Food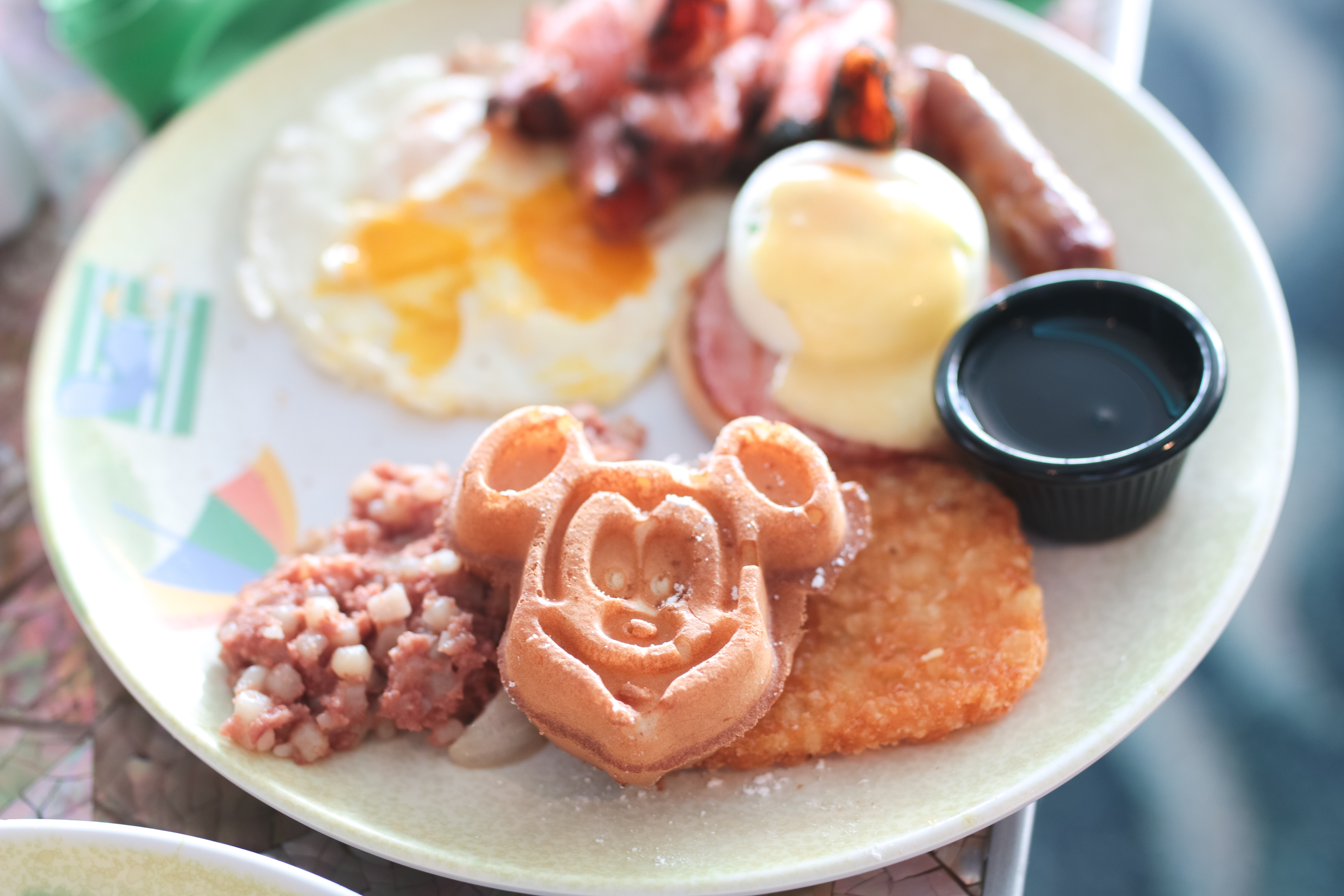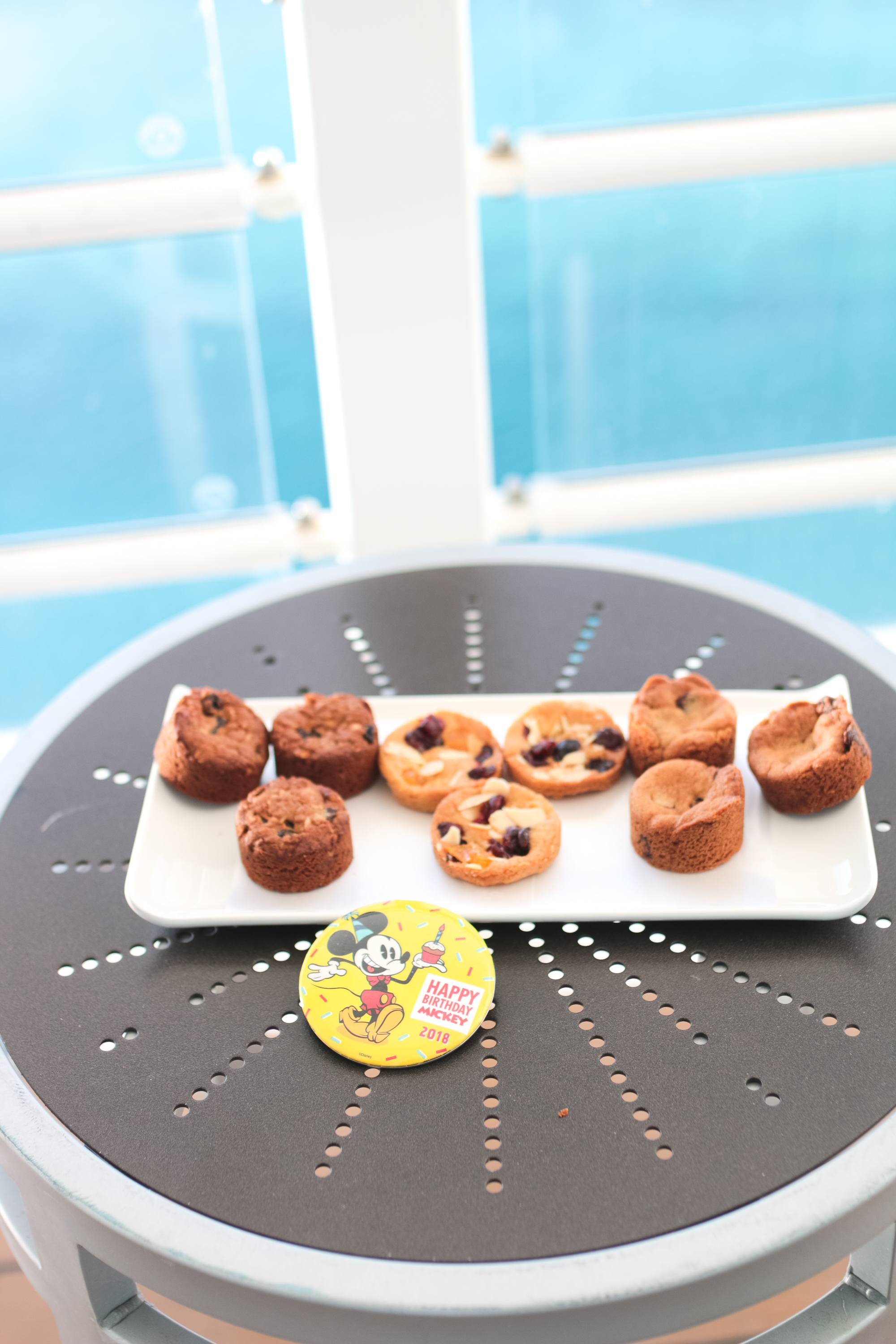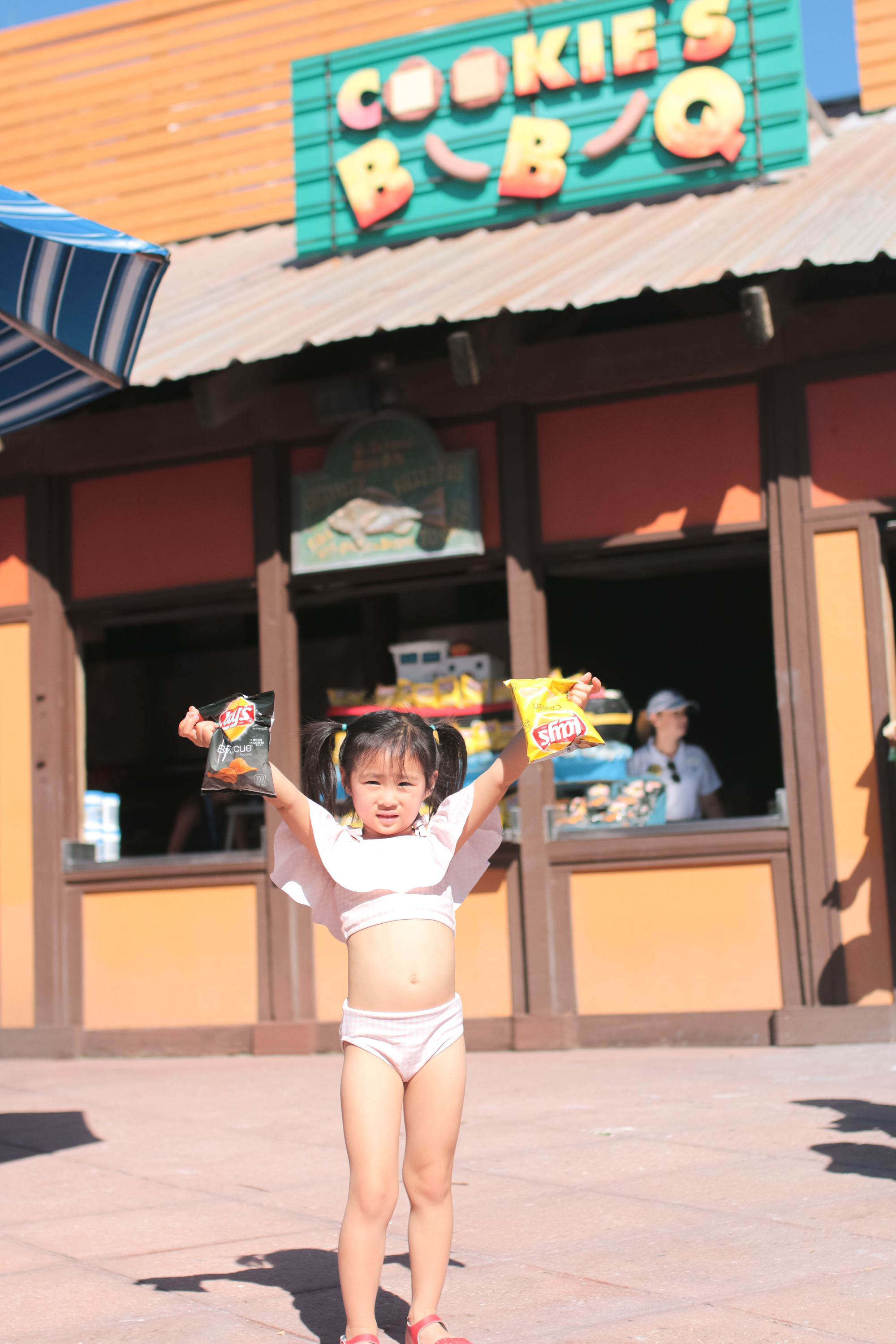 As all cruises are, food is of abundance. Most places are buffet style and it is just crazy how much variety there is! There is bound to be something for everyone, and they are great about accommodating to different food allergies or special requests! Something fun that we did for dinner is rotated between 3 different restaurants so we could experience something different each night! The Animator's Palate is probably the most notable one with an interactive on screen where the sea animals talk to you! Also, you can ask for Mickey ice cream bars for dessert each night too. 😉 The servers you have will stay with you throughout your dining experience and ours knew magic tricks that the kids LOVED to watch each night! There are also alternative restaurant options like an adult-only Italian restaurant called Palo that was one of the best meals we had on the ship! That's where we took advantage of taking the kids to the Oceaneer Club!
The Experience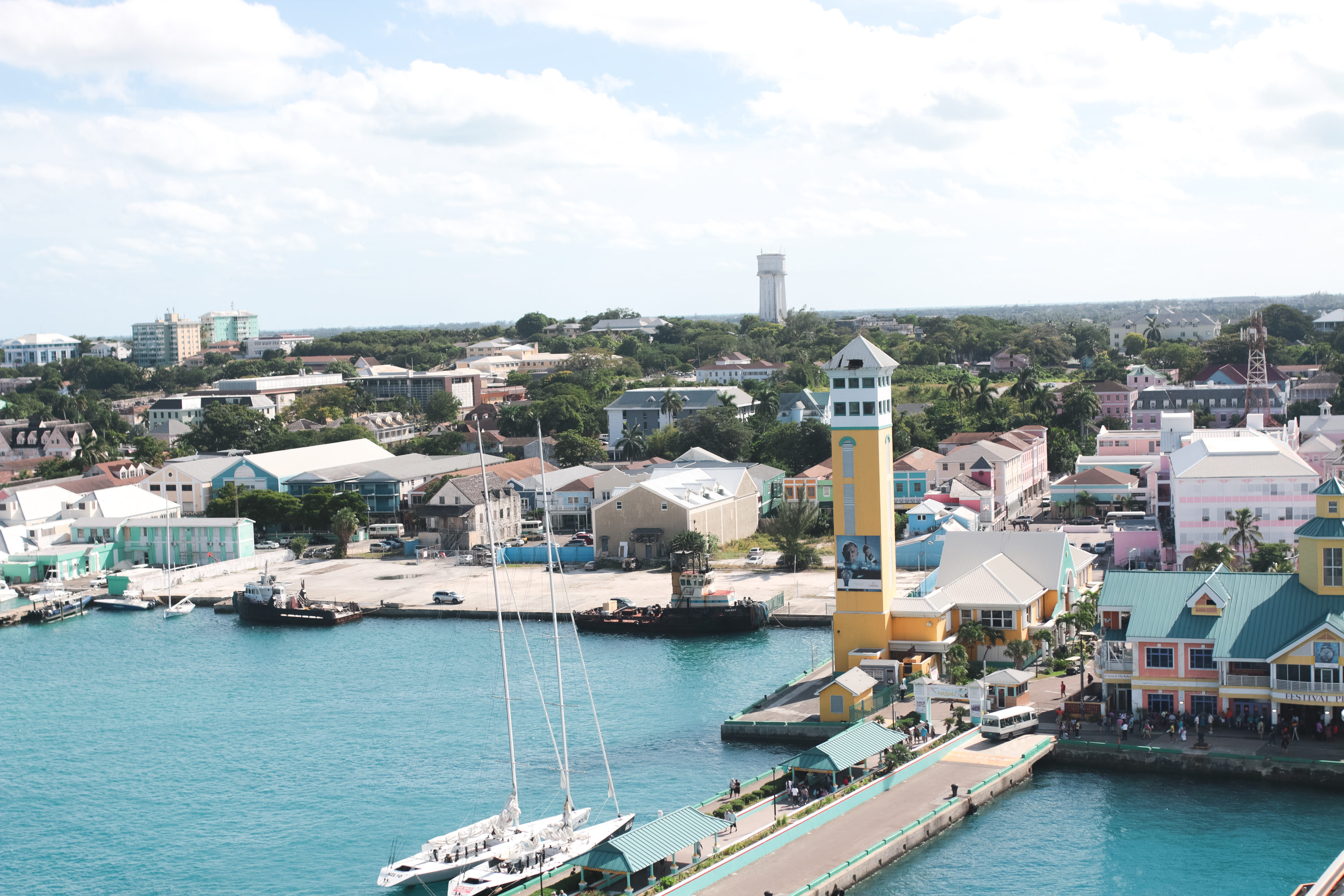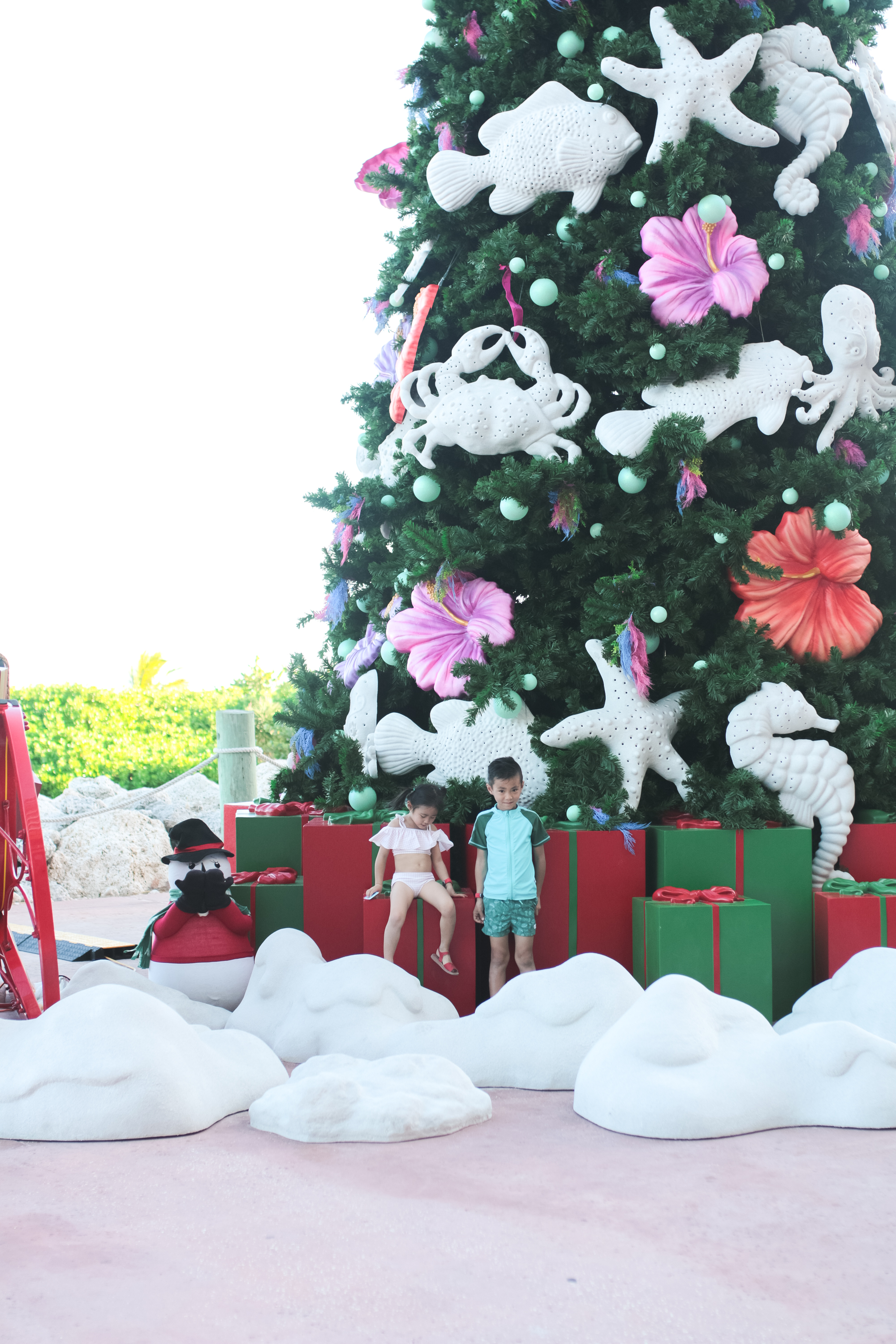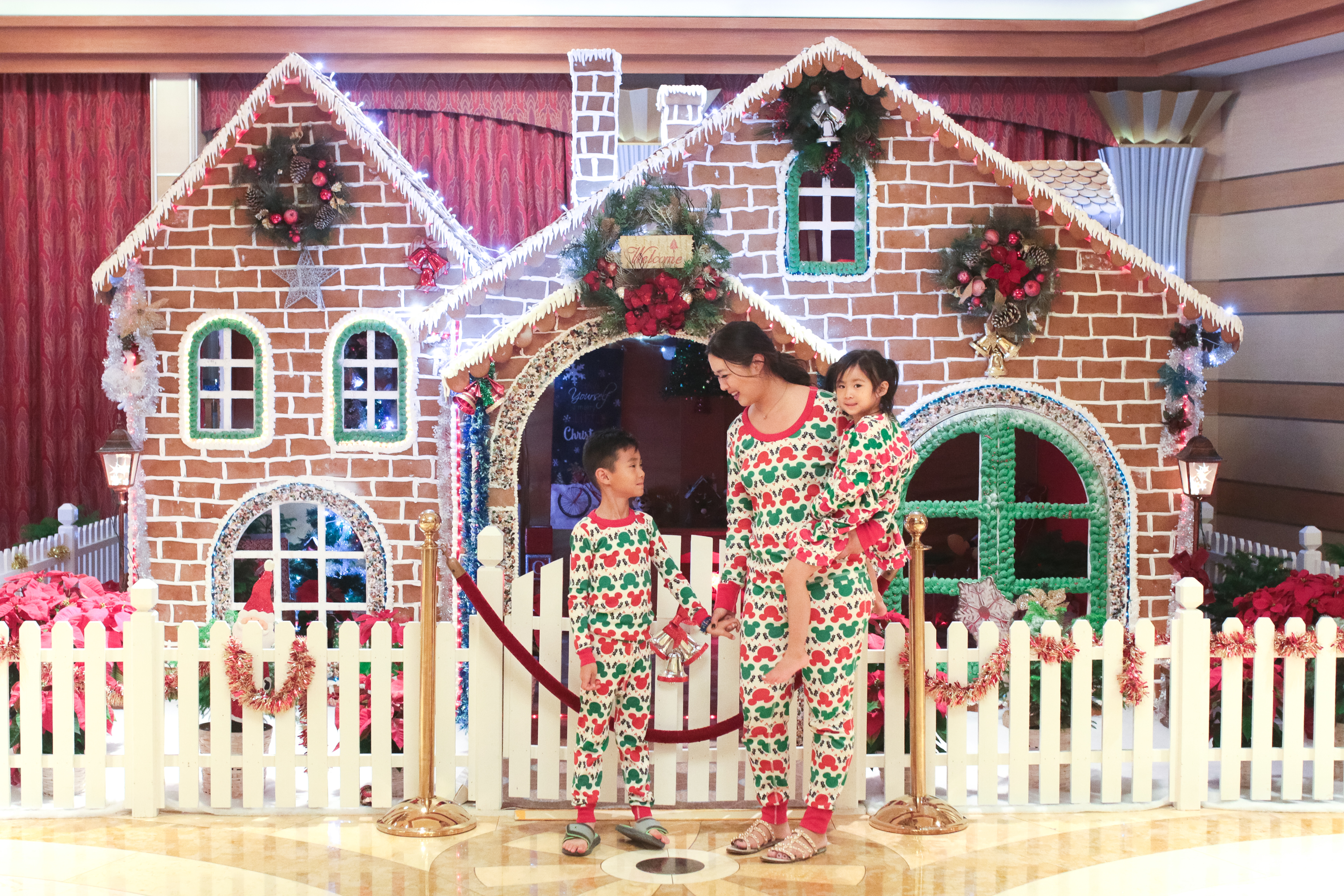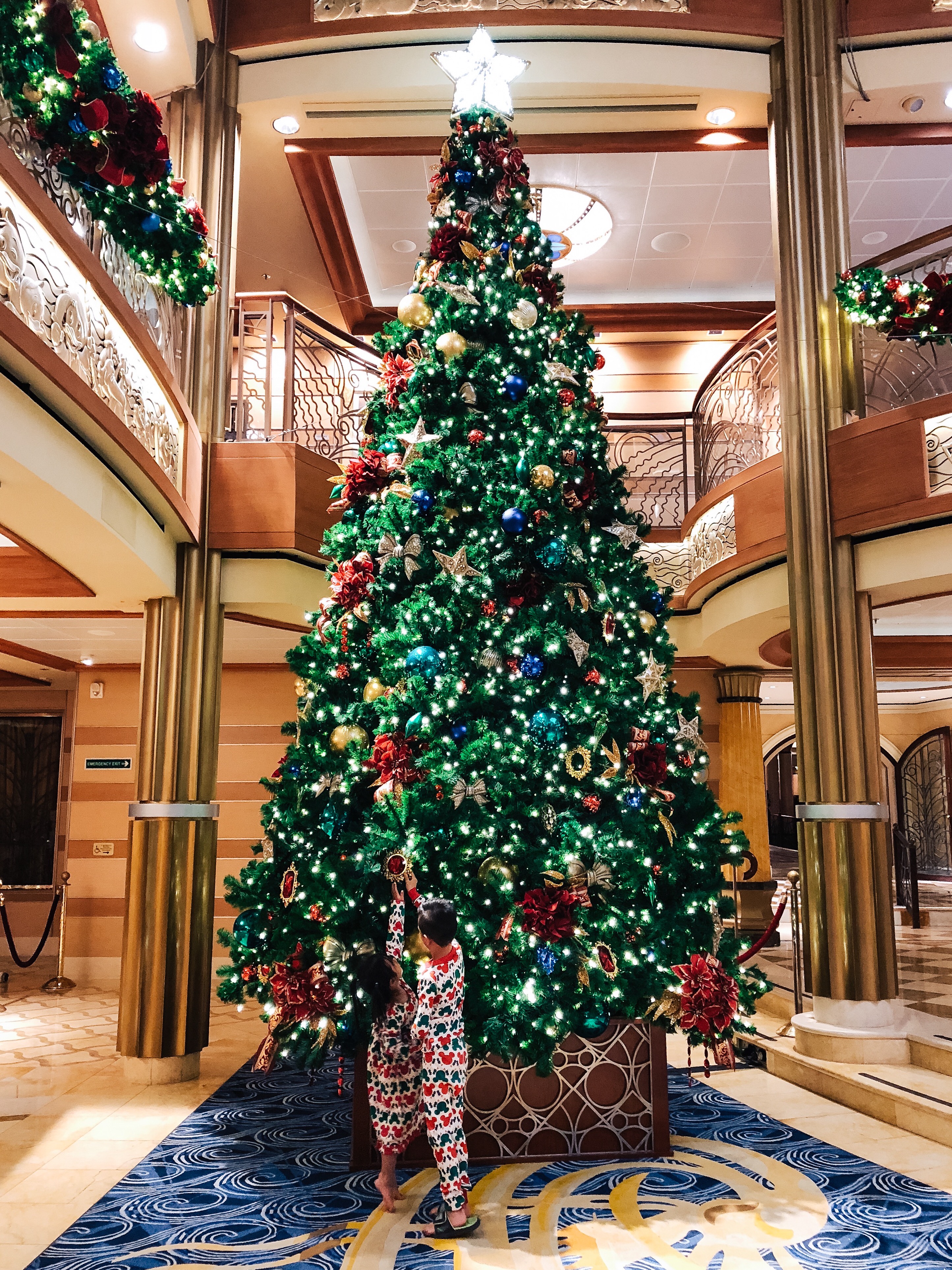 The best part about the particular cruise we went on is that it was a holiday/Christmas themed cruise with Disney magic! It literally is like a kid's 2 favorite things all balled up into one. Santa did a tree lighting, made appearances throughout, it truly was an amazing experience. I loved living all of the excitement through my kids eyes. We have been on other cruises with kids before, and the Disney Cruise Line tops the list! I have a feeling we will be back on another one in no time!
Special thanks for Disney Cruise Line for sending us on this magical family trip! All opinions expressed are 100% my own!