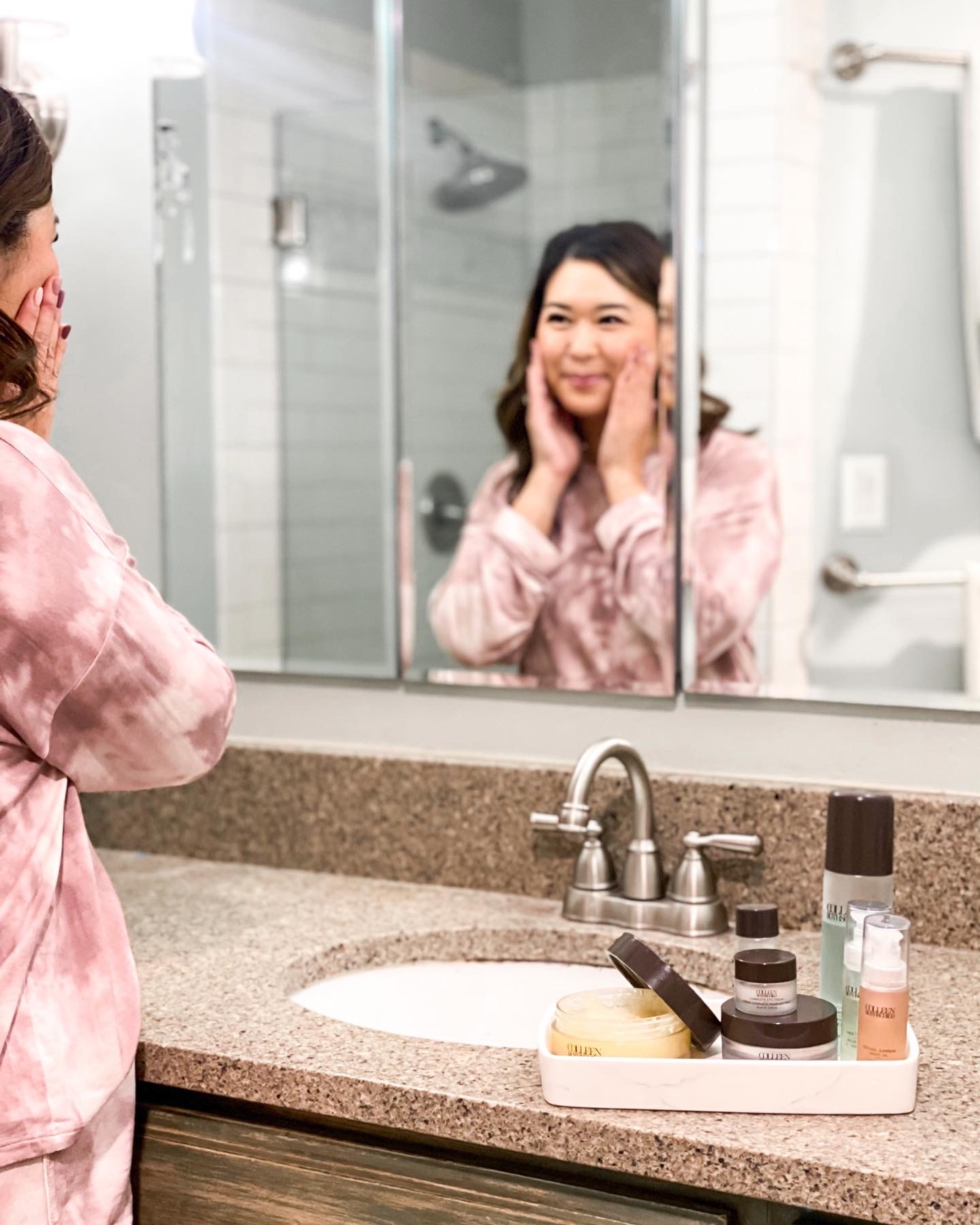 This weekend only, Colleen Rothschild is having a Weekend Beauty Sale where select items are up to 50% off!! You guys know that I absolutely SWEAR BY this skincare line and so many of my favorite products are a part of this sale!!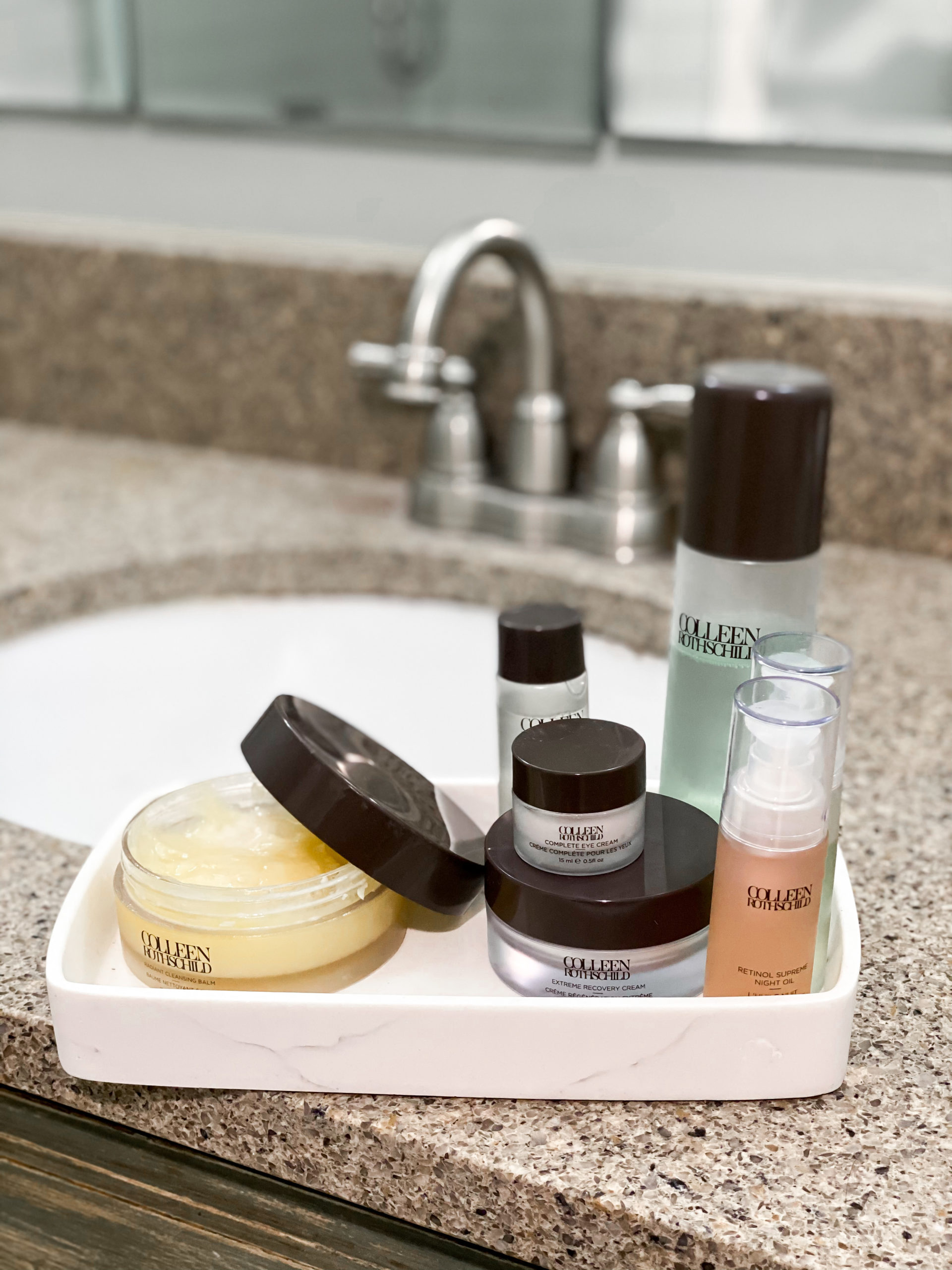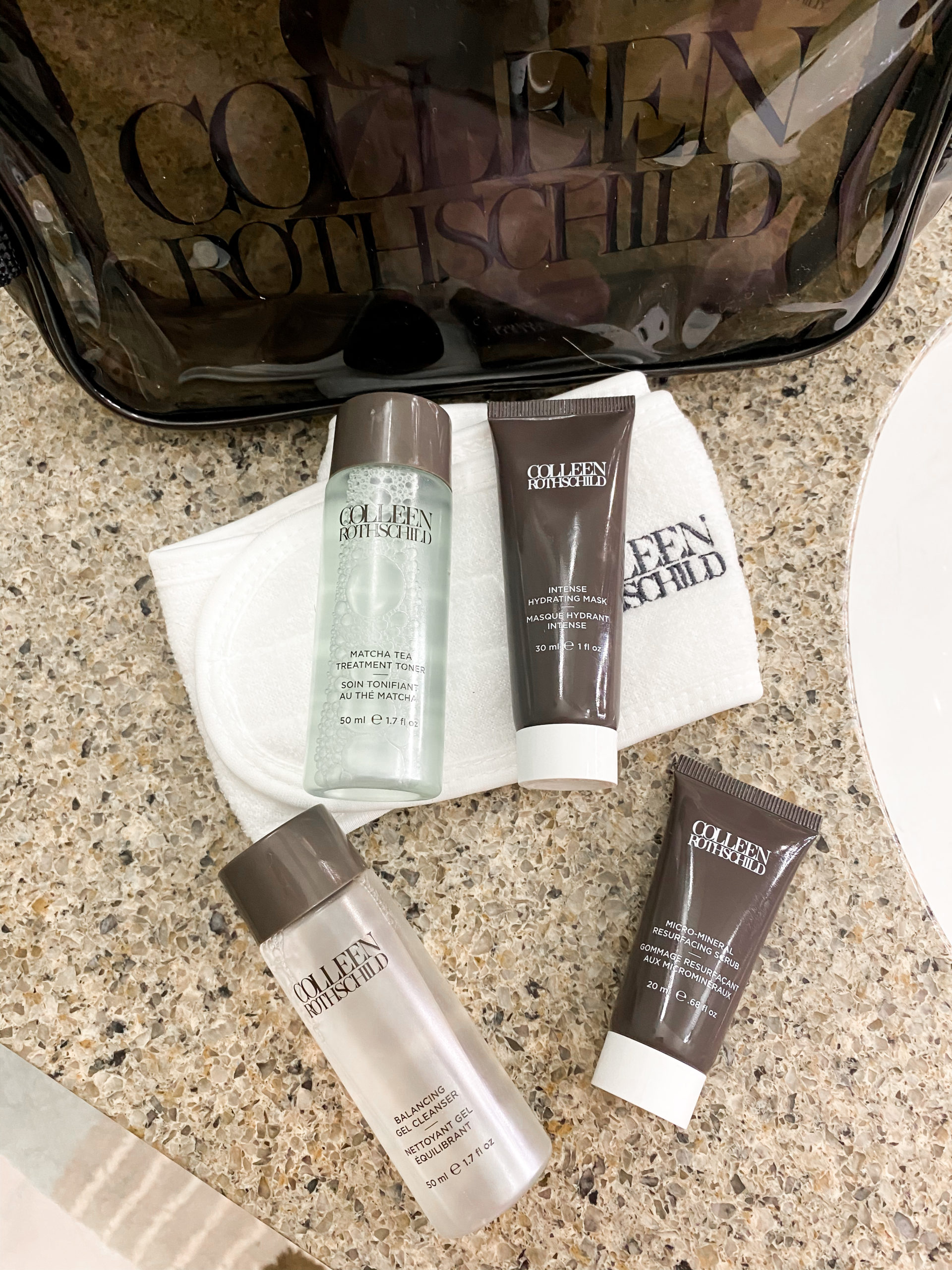 Radiant Cleansing Balm – The Jumbo size is on sale this weekend and you may just want to snag it because you will LOVE this product!! It literally melts off your makeup, feels so luxurious and is always Step 1 of my nighttime skincare routine. Even when I get a little lazy to do my entire routine, this step I do not skip, ever!!! Making sure to take off your makeup each night is SO important. It also does come with a Muslin Cloth as well.
Balancing Gel Cleanser – I love this cleanser for morning and night. In the mornings, it is good to do a quick wash to wash away all the nighttime oils. In the evenings, I will use this after the Radiant Cleansing Balm step for a double cleanse!! It wasn't until recently that I started double cleansing, and realizing that it does take multiple products to get all of your makeup and dirt off! This cleanser goes from gel to soft foam and is non-drying!
Intense Hydrating Mask – This mask is perfect for those of you who have dry weather and dry skin. You apply a layer to a cleansed face 2-3 times a week and tissue off the excess or you can leave it on overnight! This mask will add in hydration and it will also strengthen the elasticity in your skin leaving skin with a youthful appearance.
Restorative Hand Cream – I don't know about you, but I certainly get dry and cracked hands living in a state with such dry weather. This hand cream will smooth dry, chapped hands and has a really velvety texture. It is also non-greasy which is super important for me in a hand cream. I usually apply this throughout the day as needed and when I remember to before bed.
There are a handful of other products that are part of the up to 50% off sale and I will link everything below. I just ordered the Vitamin C Treatment Complex and am really excited to try it!
Thank you to Colleen Rothschild for sponsoring this post, all opinions expressed are 100% my own.