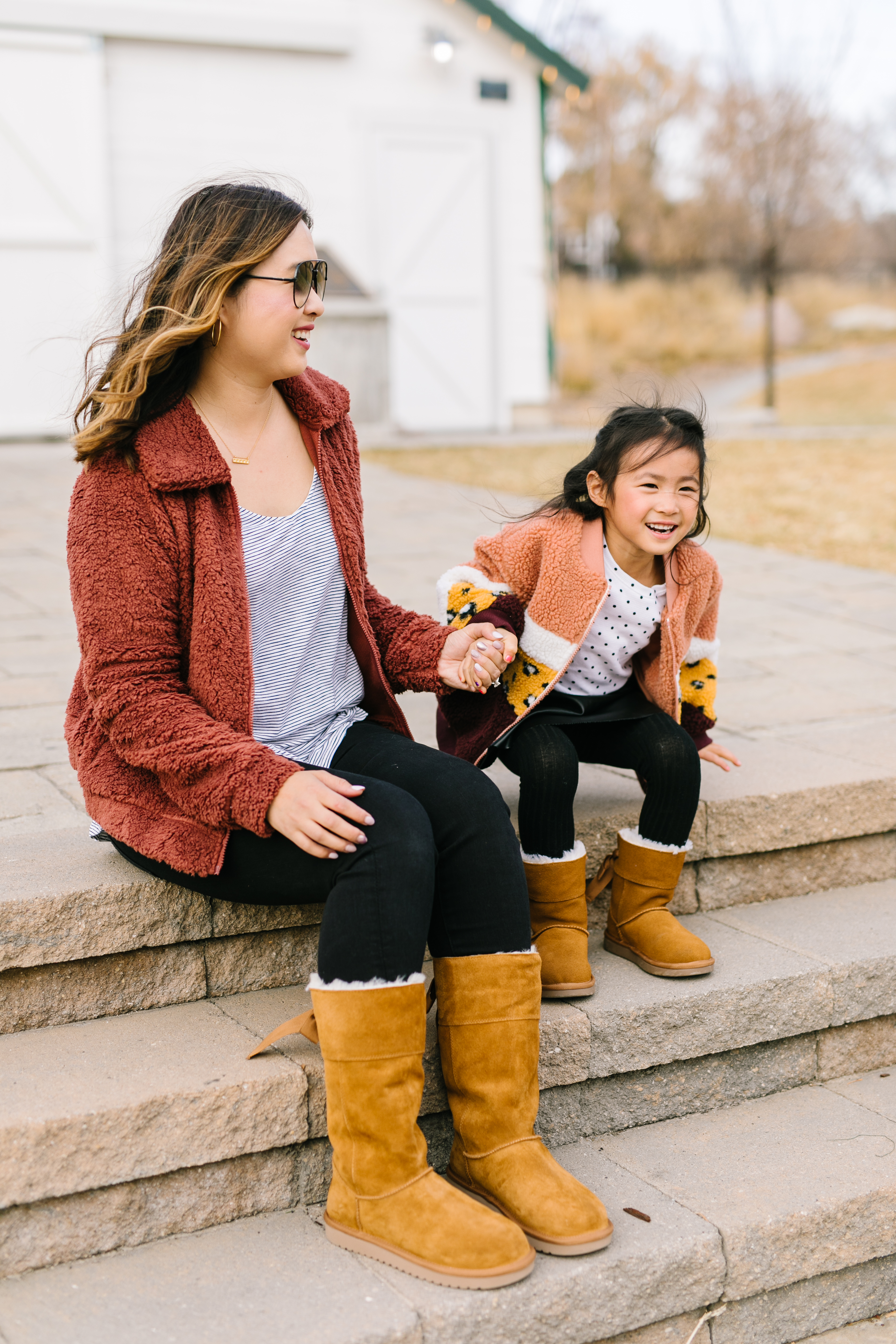 Vivian and I are super excited to be partnering with Koolaburra today to bring you this mommy and me look. Vivian has been slowly making the transition from toddler sizes to kid sizes and it's so bittersweet. I don't want my baby girl to grow up, but it just means more matching opportunities right (as long as she will let me)! I've been a long time fan of the Koolaburra brand, from their sneakers and slippers to their boots. They have a lot of great winter boot options that are sure to keep your feet warm especially if you live in a cold place like we do. Their shoes are very well made and high quality and will last a long time. Because we get a lot of snow here in Utah, I always make sure to waterproof my boots to protect them from the elements too.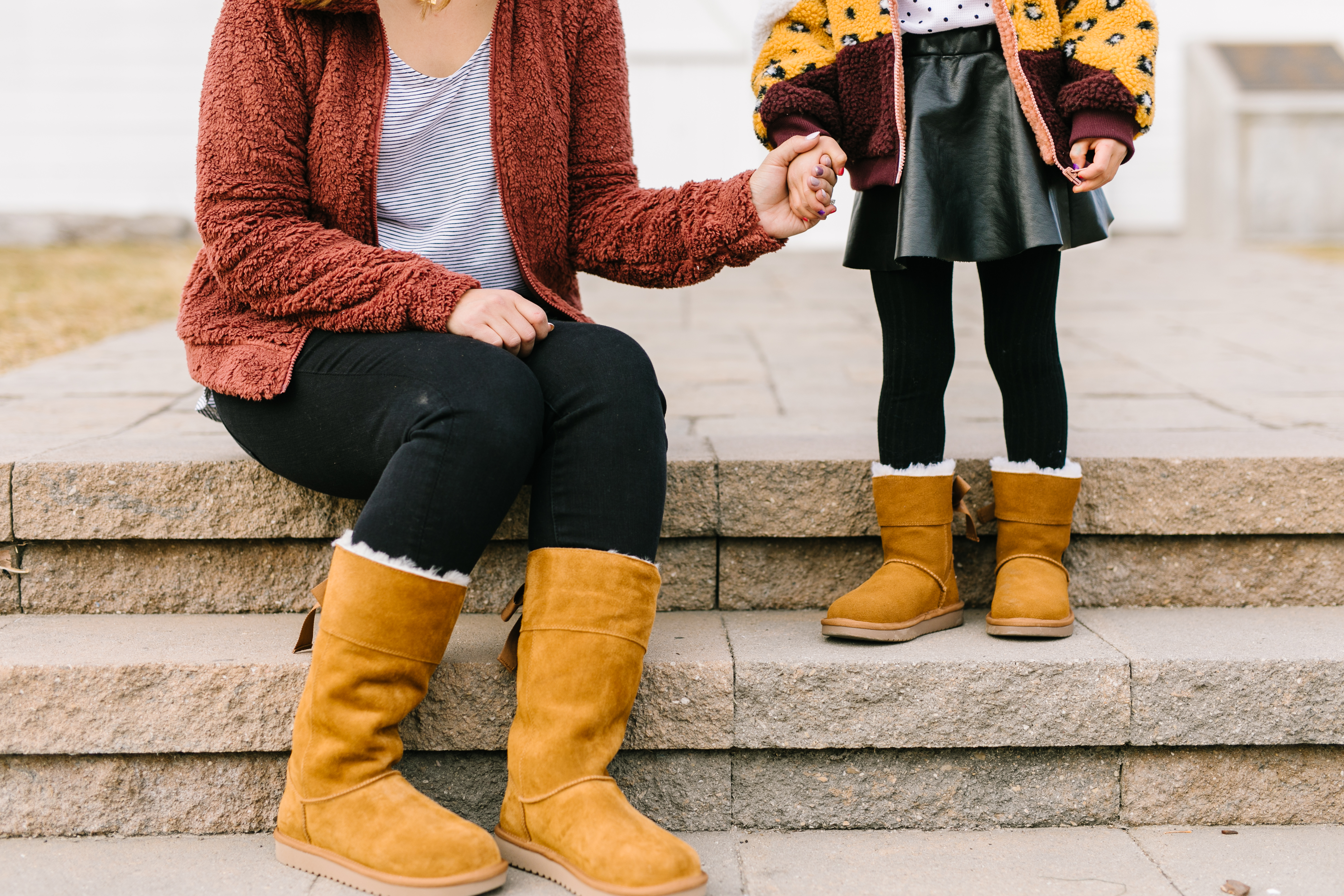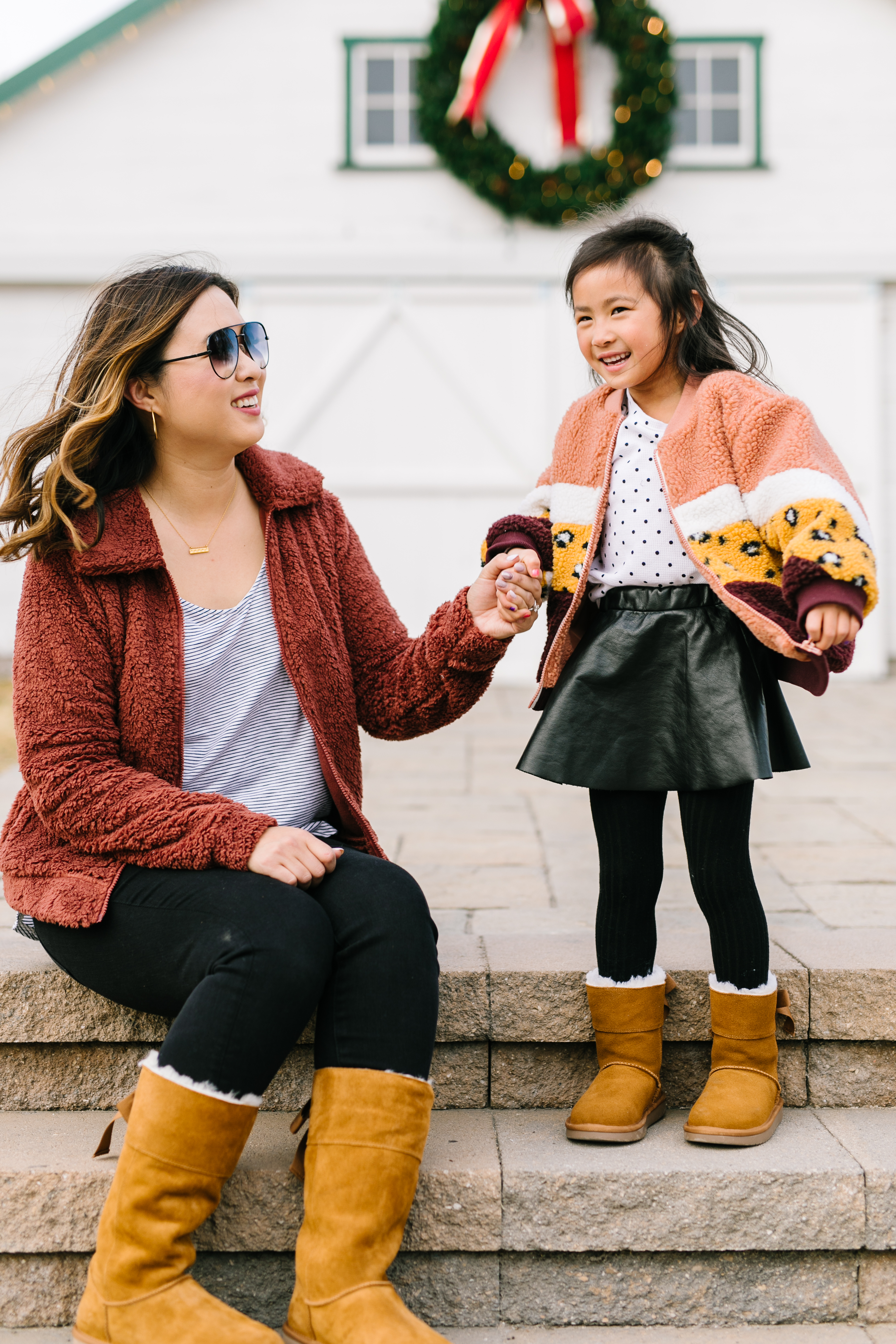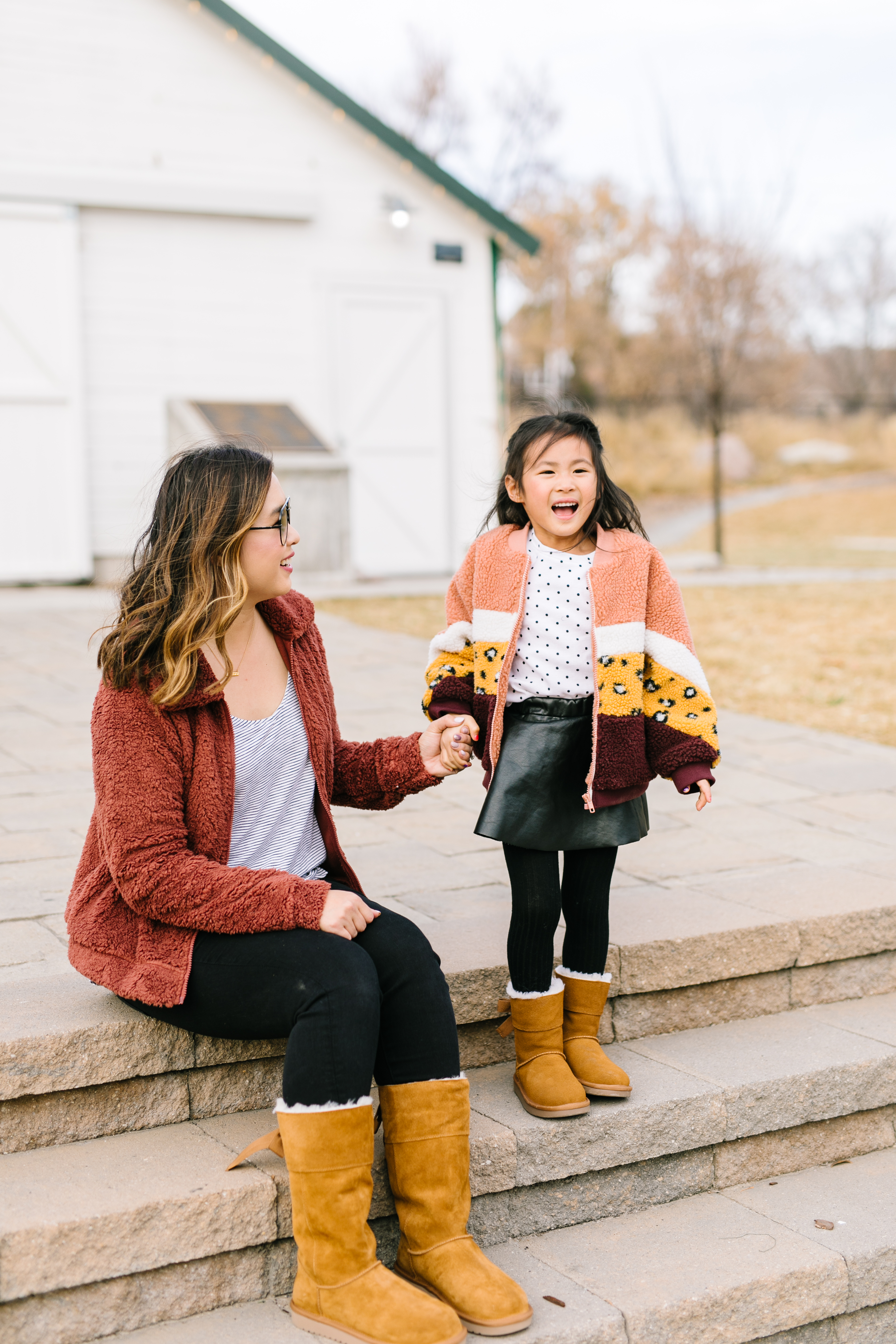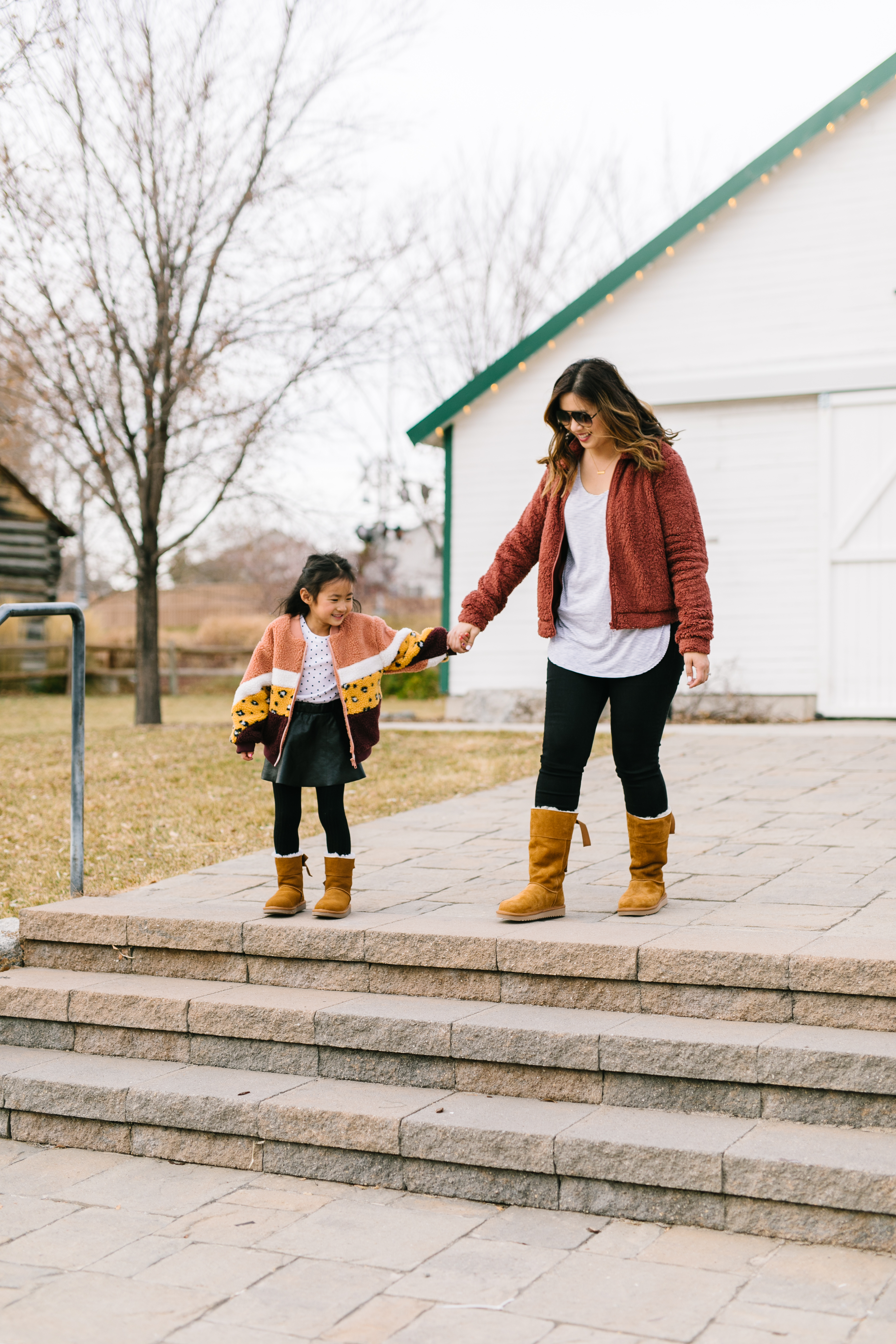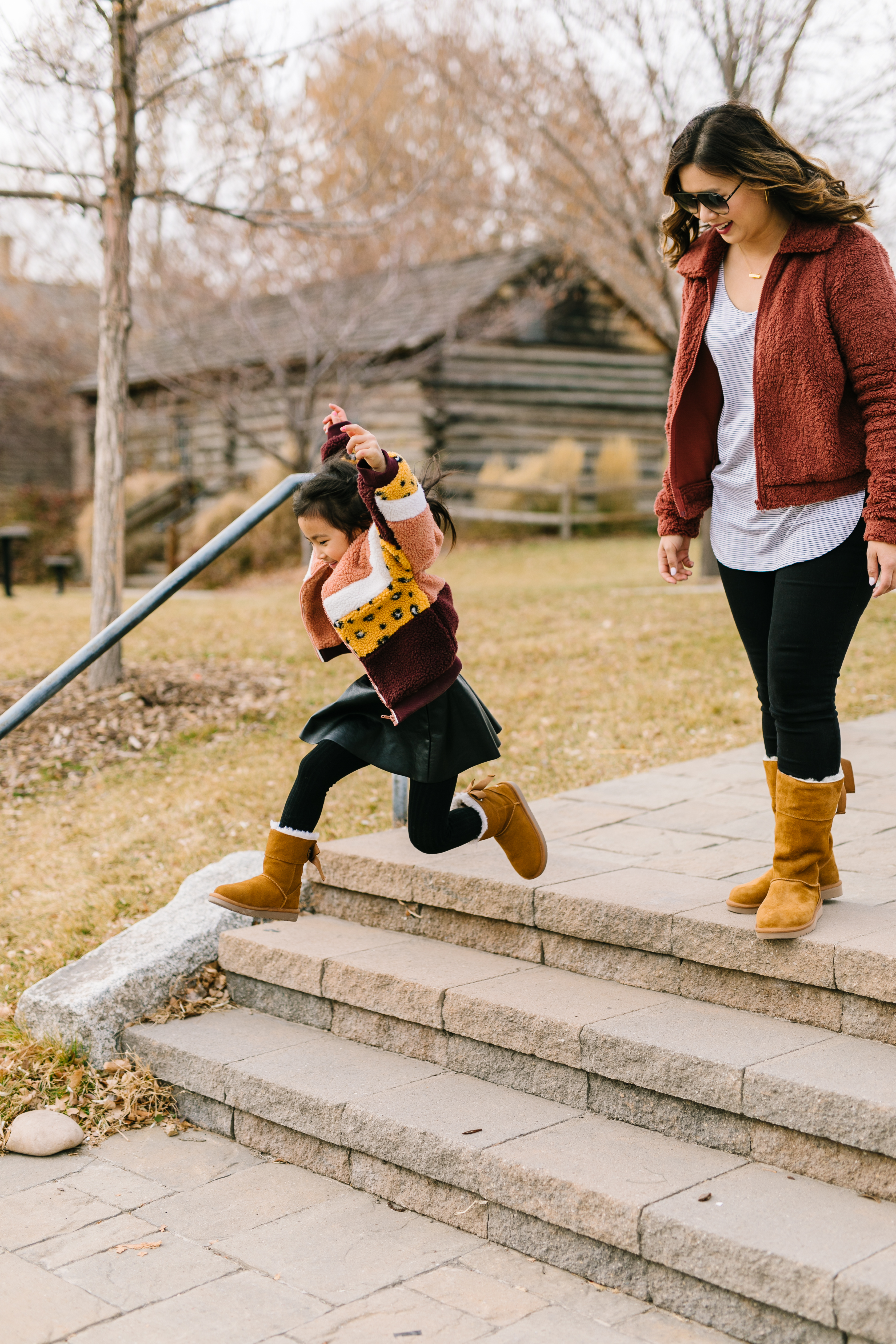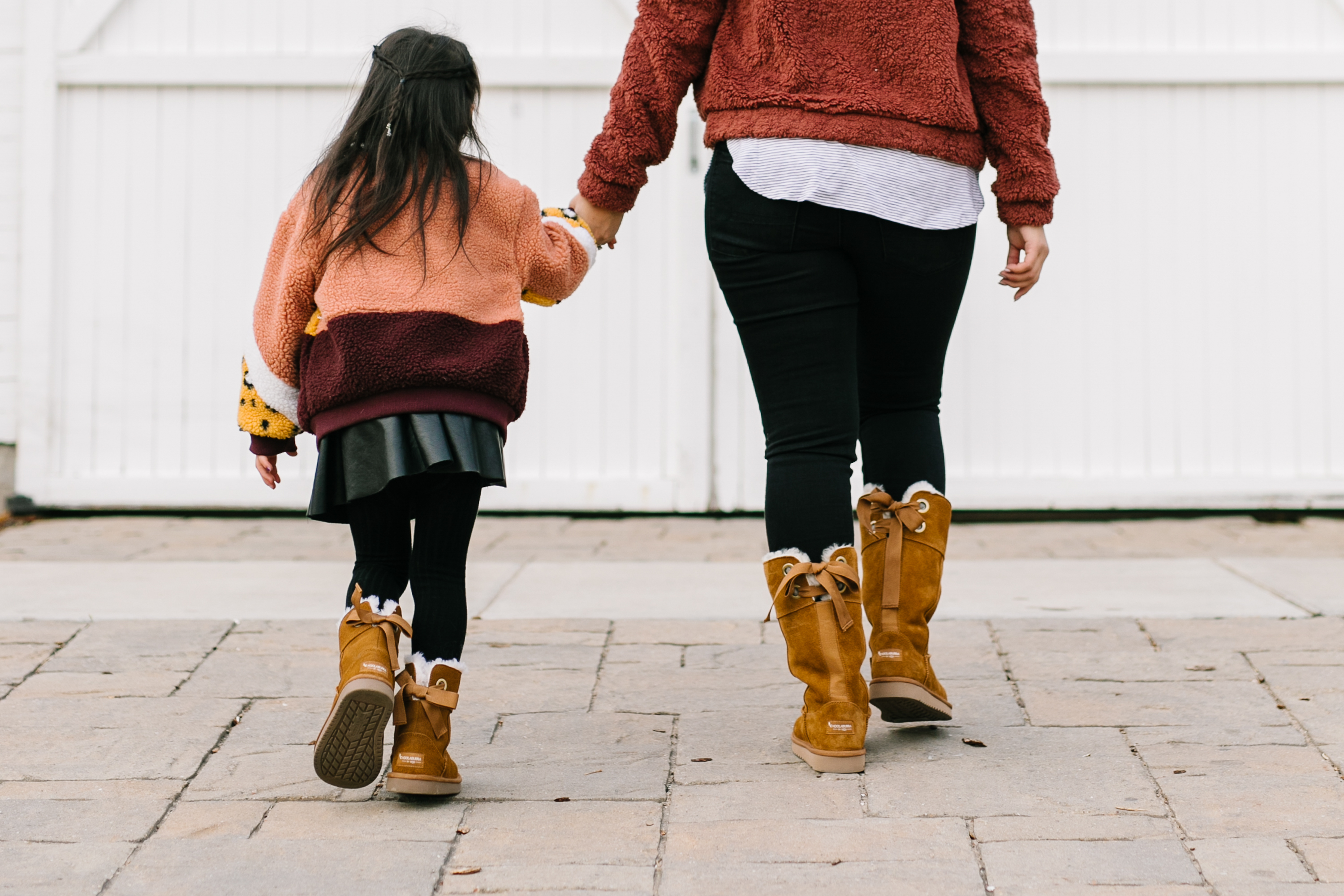 My boots are the Women's Andrah Tall (I am a 7.5 and these boots only come in whole sizes, I sized down to a 7 since I don't normally wear thick socks and wanted a snug fit, if you are a half size and like to wear thicker socks, I suggest sizing up) and her boots are the Kids' Andrah Short (she is normally a size 11, but was able to fit into the 12 with socks and should be able to wear them all winter long)! They actually have a lot of styles that match for mommy and me which is awesome! Both of our boots have a faux fur lining all along the inside and are SUPER warm! One detail that I LOVE about our matching boots is the bow detail on back!! I just think it really adds a unique twist to these boots.
Also, Koolaburra gave me a coupon code: LTK2019SANDY that you can use to take $10 off each full-priced product in the order.
Shop Women's Boots:

Shop Kids Boots:

Thank you to Koolaburra for sponsoring this post. All opinions expressed are 100% my own.