So excited to share some new Walmart Fashion finds with you today. It is a little bit of everything, but I tried to pick some pieces that are good for Winter, but will carry you into Spring as well!! A lot of the collections have started to release their Spring stuff, and I am loving it!! Sofia Jeans denim continues to be some of my very favorite denim as they have great stretch and now come in Short and Long lengths (as well as Regular)! Remember, if you spend $35+ you can get free shipping on a lot of items!!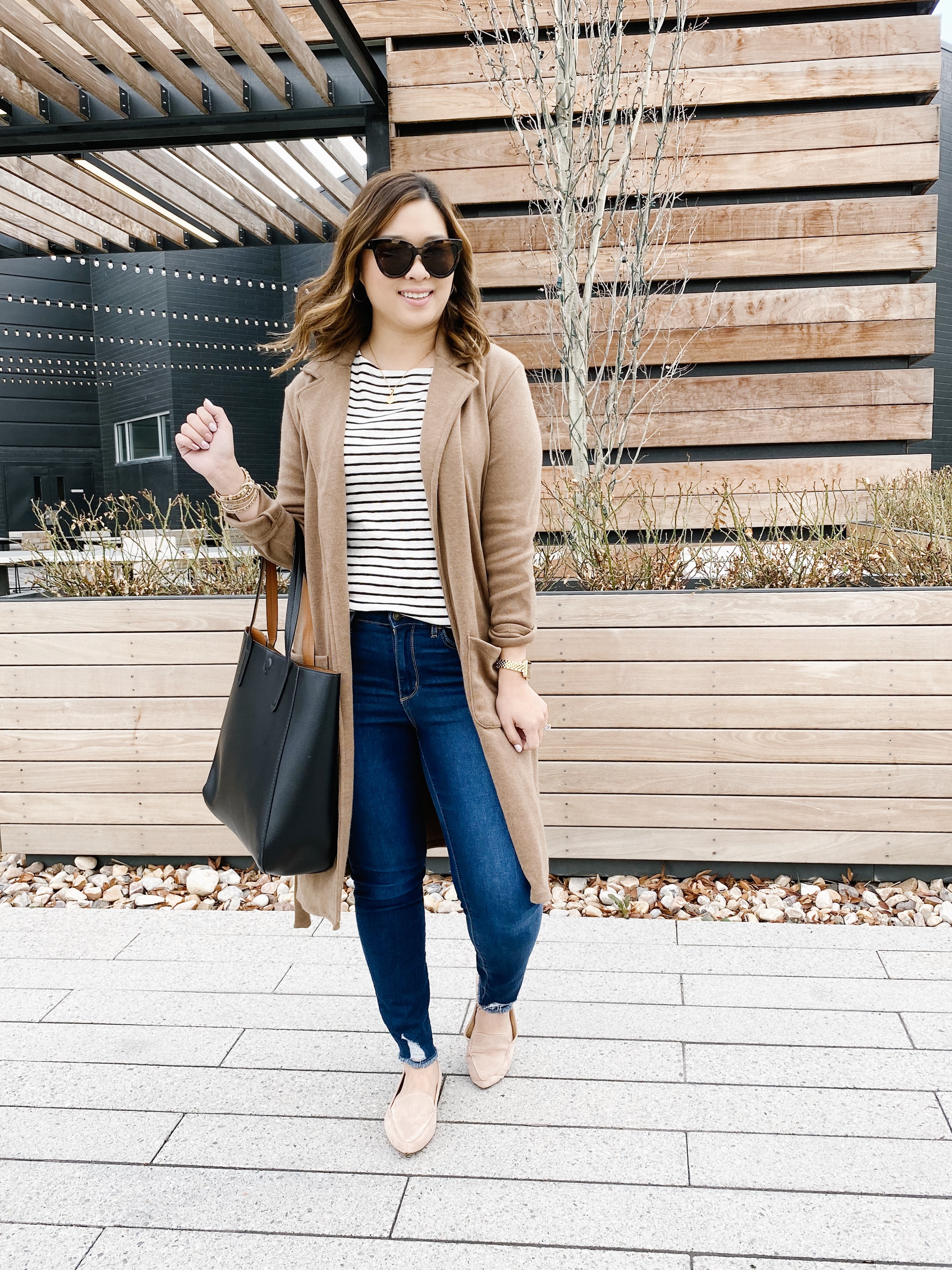 Top (S) // This is one of my fave striped tops. Super easy and affordable!
Jacket (S) // This jacket is a beautiful layering piece and comes in a few colors. Has a tie too but I like it left open.
Jeans (6) // I LOVE Sofia jeans and this raw hem is fab! They come in Short and Long lengths too now! Great stretch!
Shoes (TTS) // These blush pink loafers are comfy, have Memory Foam and so cute for Spring!
The above look is one of my absolute favorites. It's classic, yet comfortable and of course affordable!! This jacket really is a great piece!!!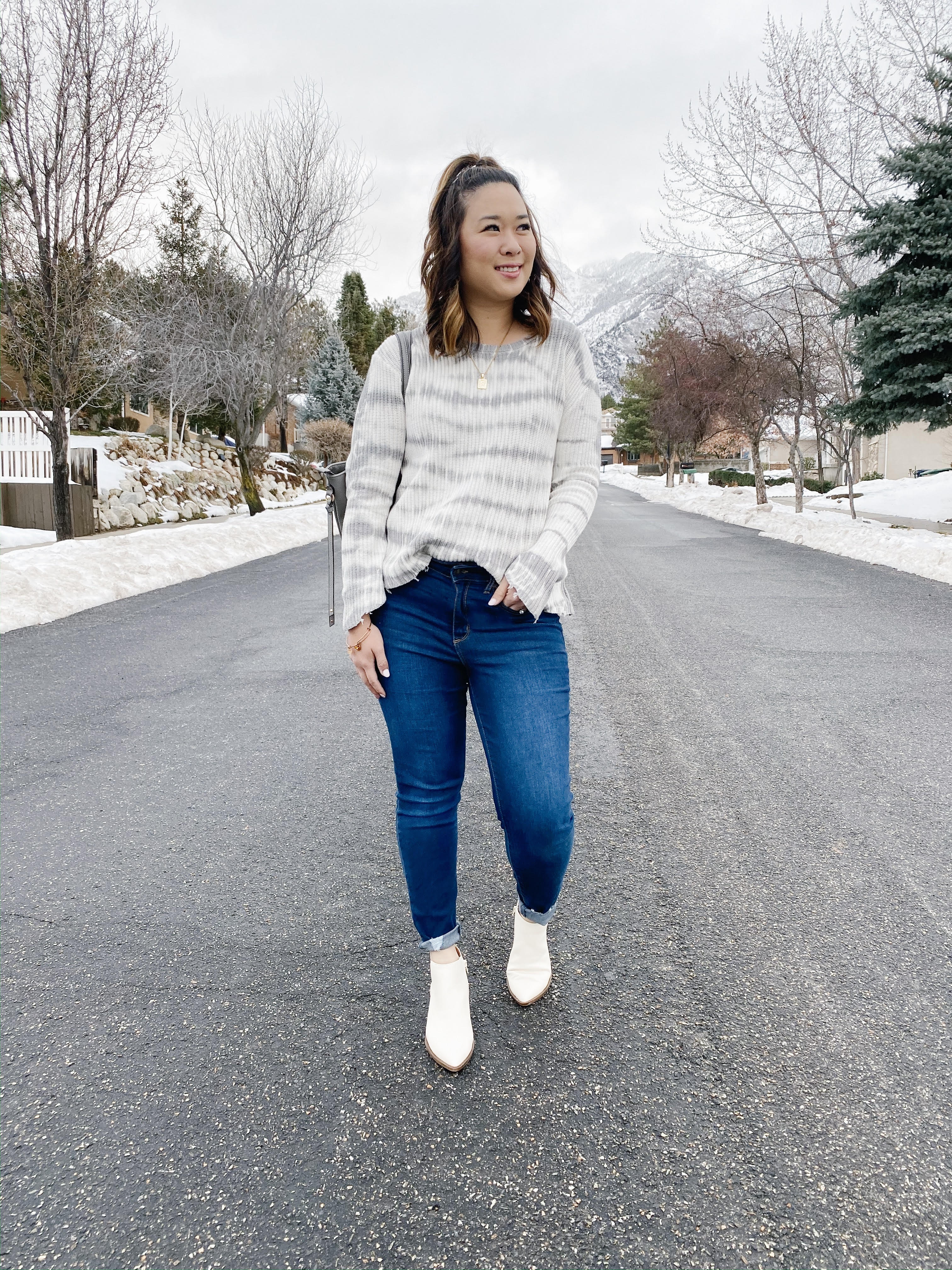 Sweater (S) // Tie-dye is SUPER in right now and I love this cute sweater I found!!! See below for another colorway!
Jeans (6) // These are the same jeans as above, but I rolled up the hem to wear with booties.
Booties (TTS) // These white booties have Memory Foam and are just a gorgeous style. They have a strip of snakeskin down the back too!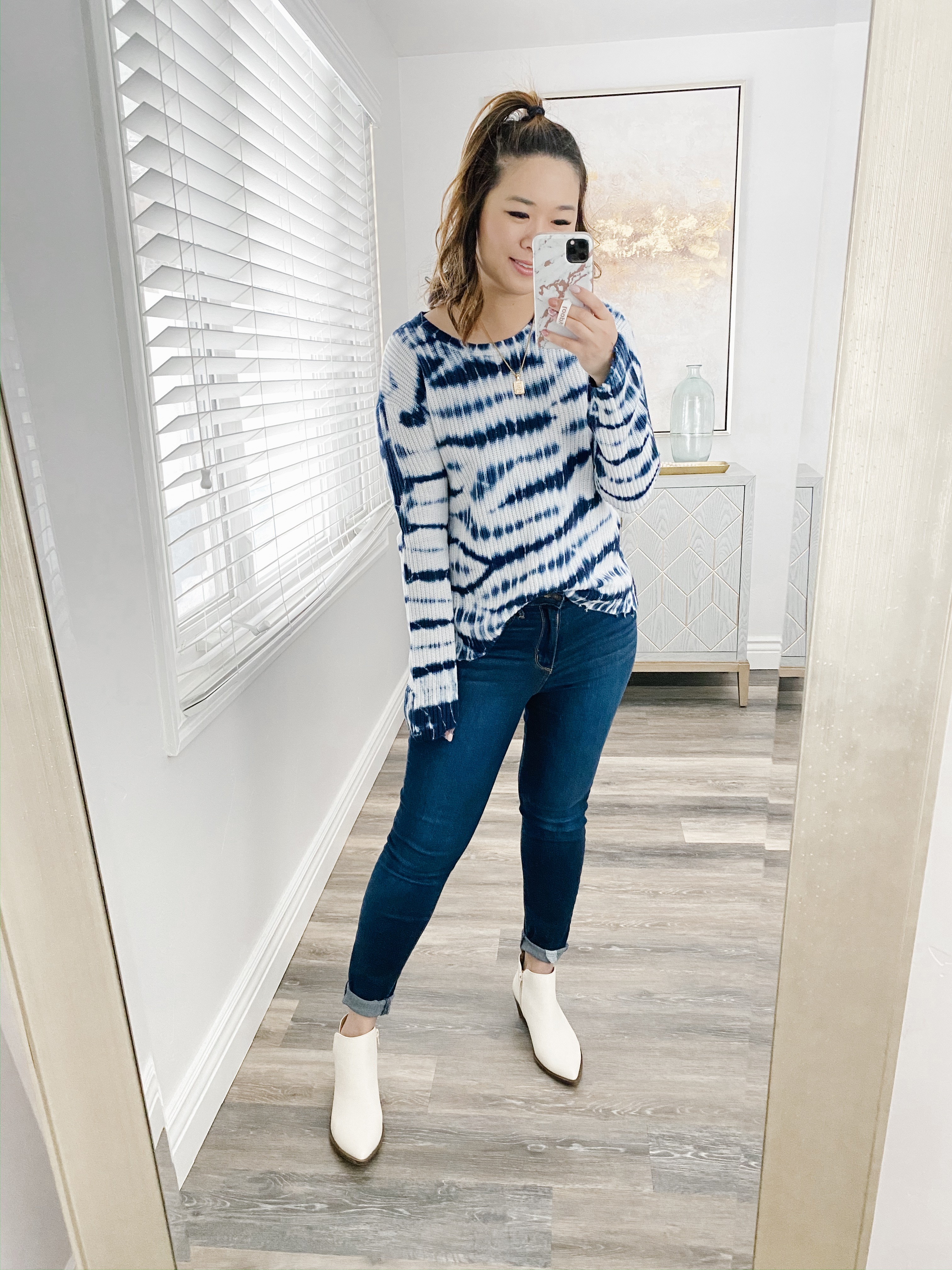 Sweater (S) // Jeans (6) // Booties (TTS)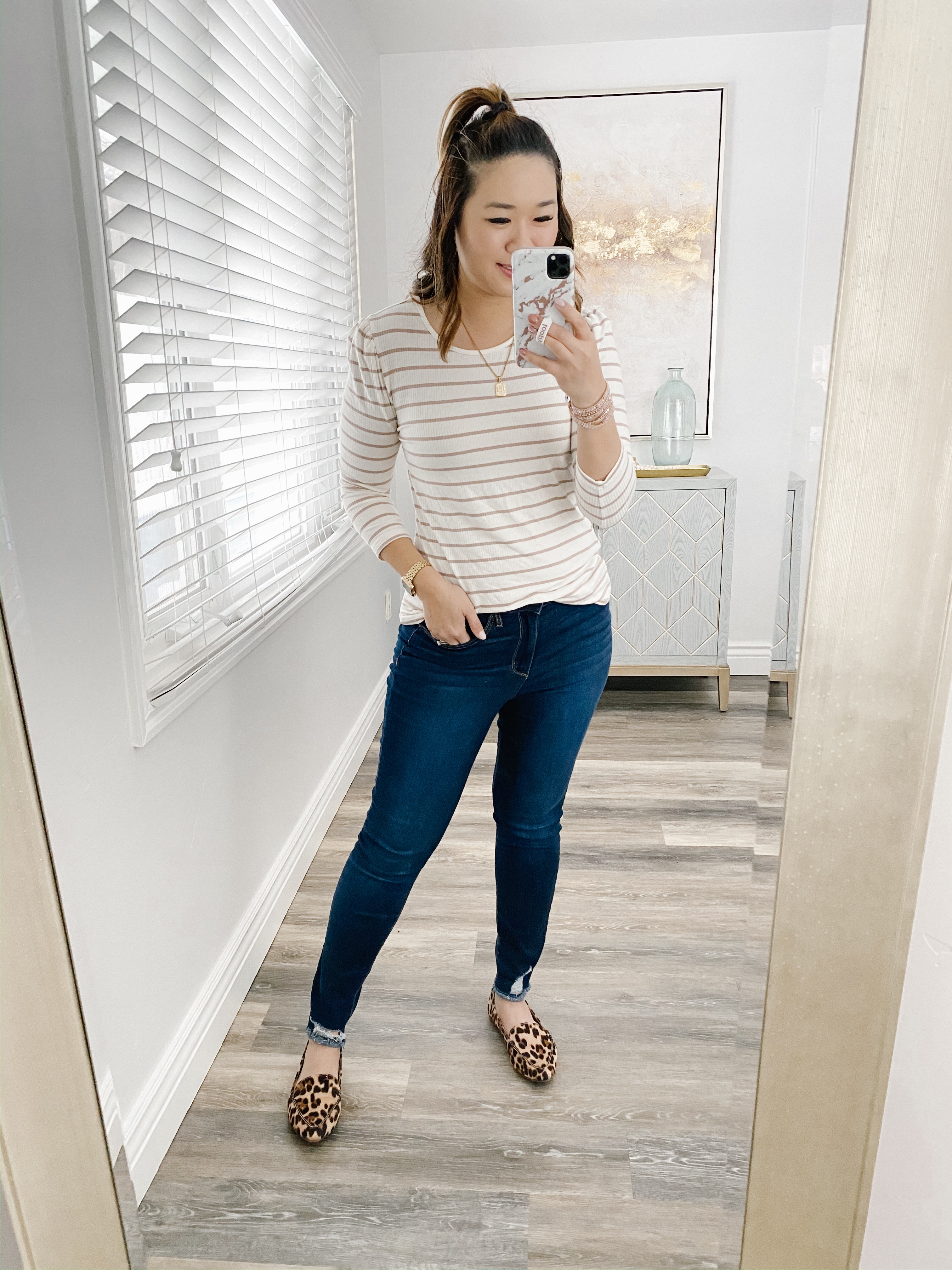 Top (S) // How cute is this striped puff sleeve tee!? Adorable.
Jeans (6) // Same jeans as above
Shoes (TTS) // Another great loafer that is SUPER affordable!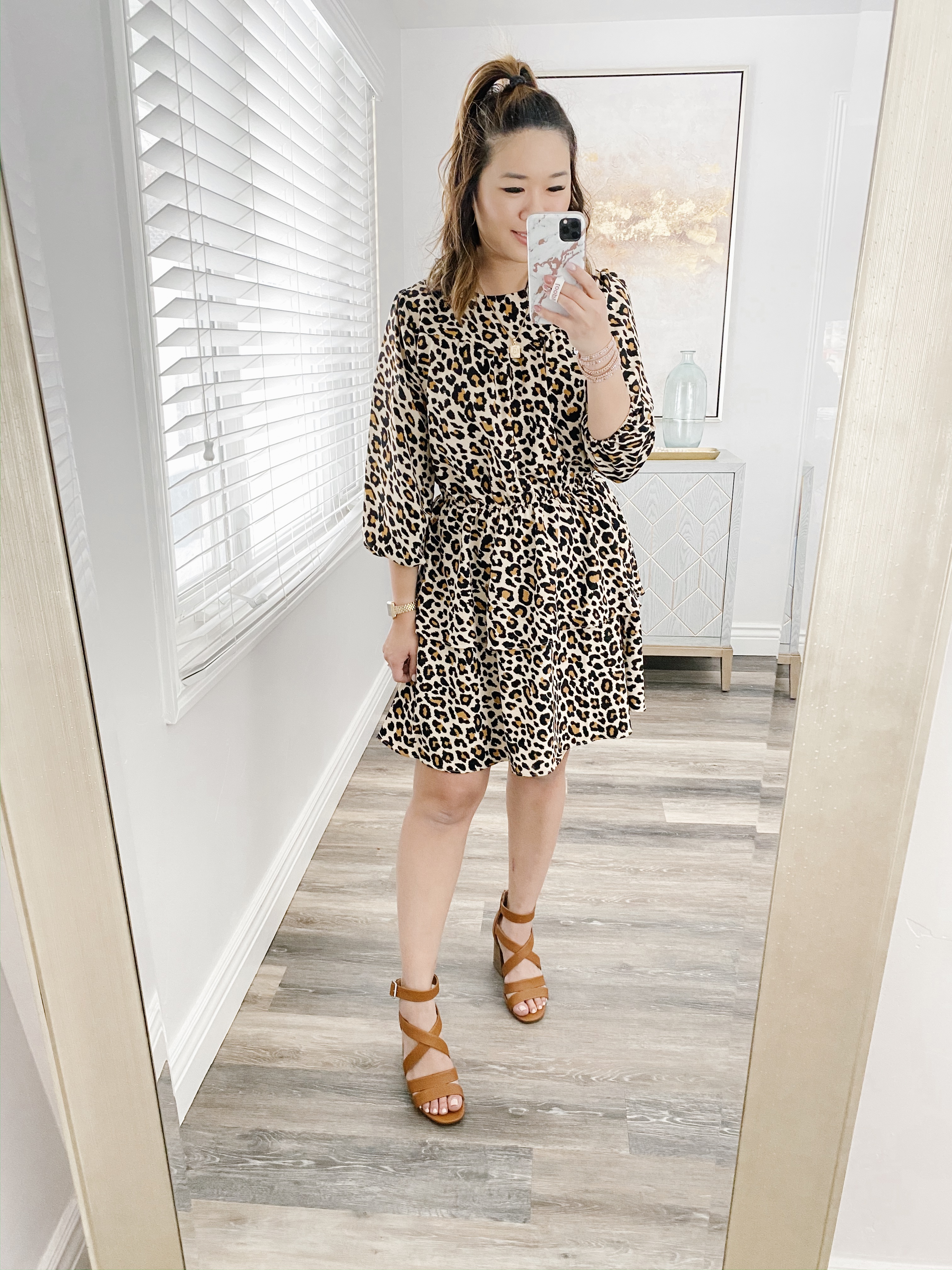 Dress (S) // A cute leopard dress for Spring!
Sandals (sized down) // Love these sandals that come in a few colors and are under $20, y'all!!!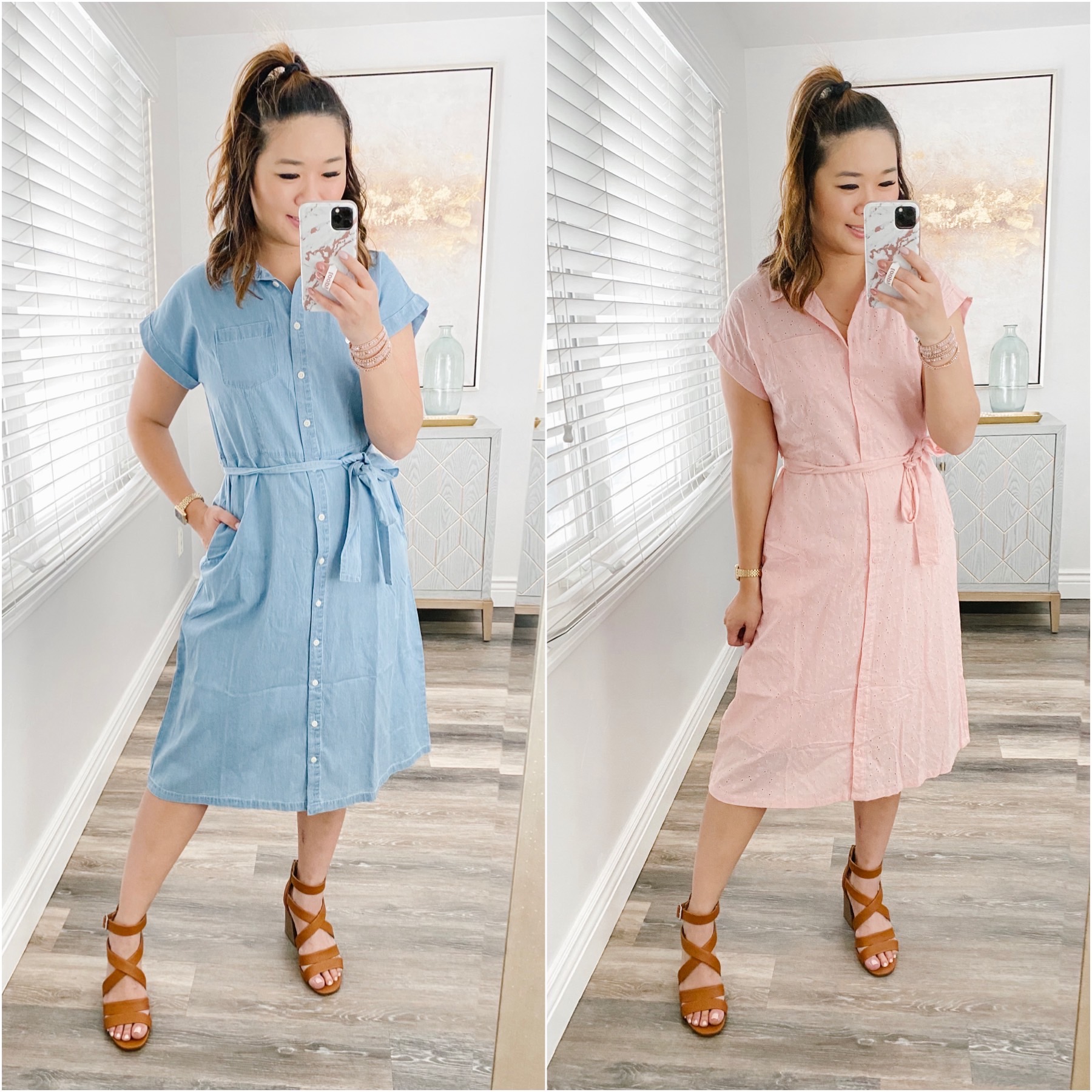 (Left) Dress (S) // This denim dress comes in a few colors! It's just a great all around dress!
(Right) Dress (S) // This eyelet one is SO pretty too! Comes in TONS of colors!!
(Note: I would probably pair the dresses with a lighter sandals or sneaker!)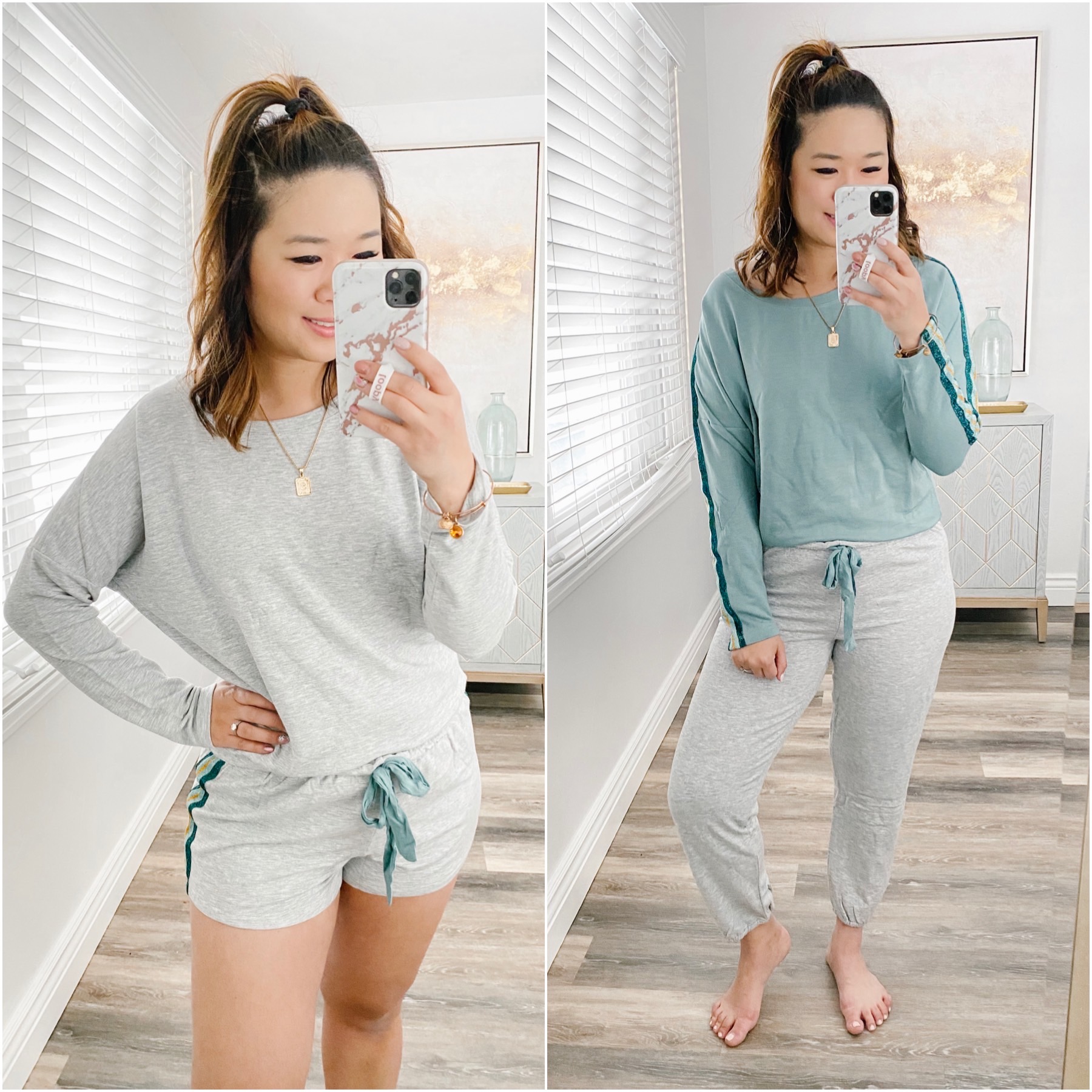 Shorts PJ Set (S) // These PJ sets have a comfy fleece inside and come in several colors!
Long PJ Set (S) // Super comfy and love the style.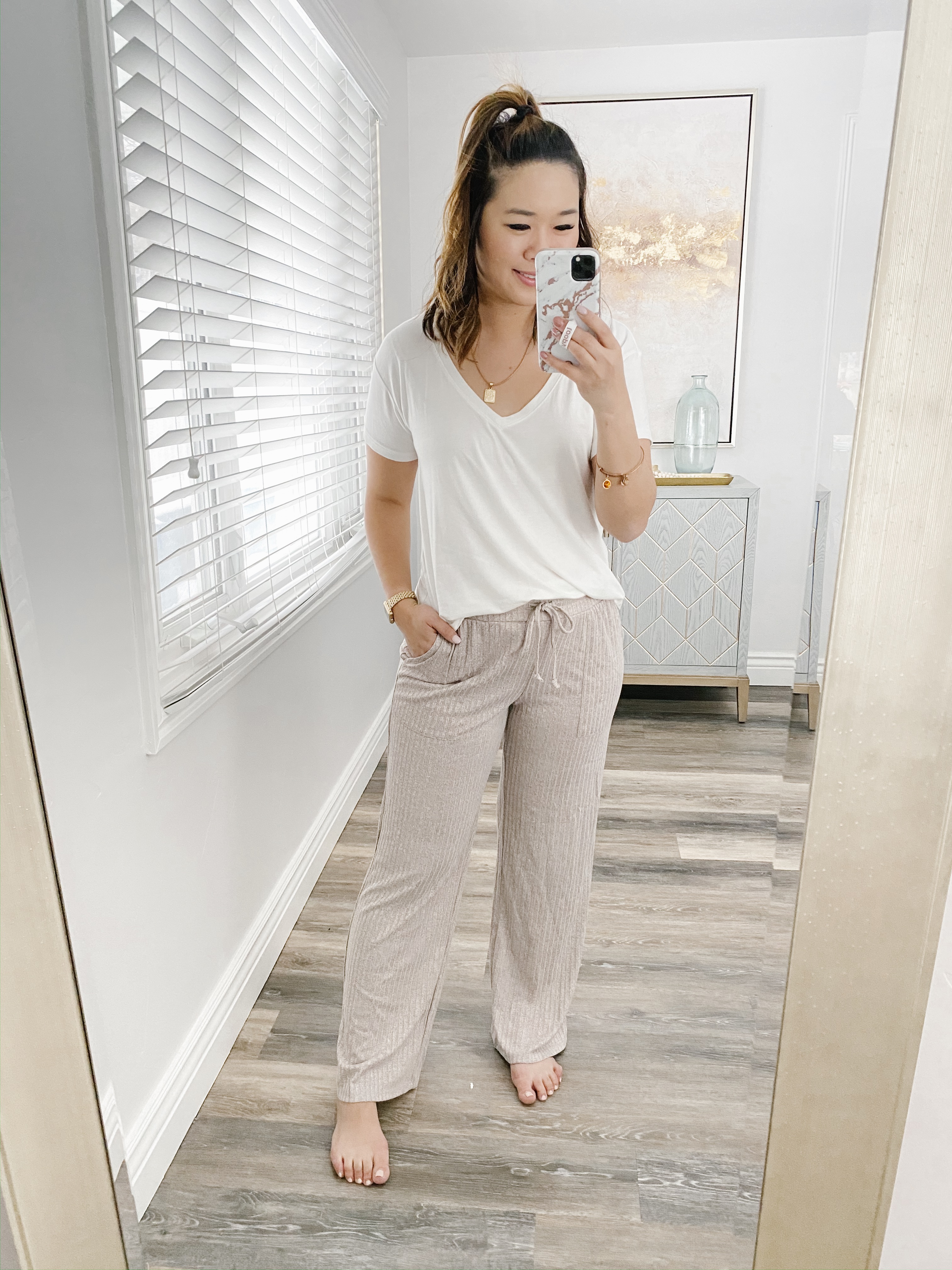 Lounge Sleep Pants (S) // These wide leg lounge pants are GOOD!! Very comfy and perfect for lounging at home!
Shop this post + some other finds below:

Thank you to Walmart for sponsoring this post, all opinions expressed are 100% my own!