So excited to be for this month's Amazon haul!! I found a lot of fashion pieces that will transition you into Spring nicely and there were a lot of practical, but pretty home finds too!!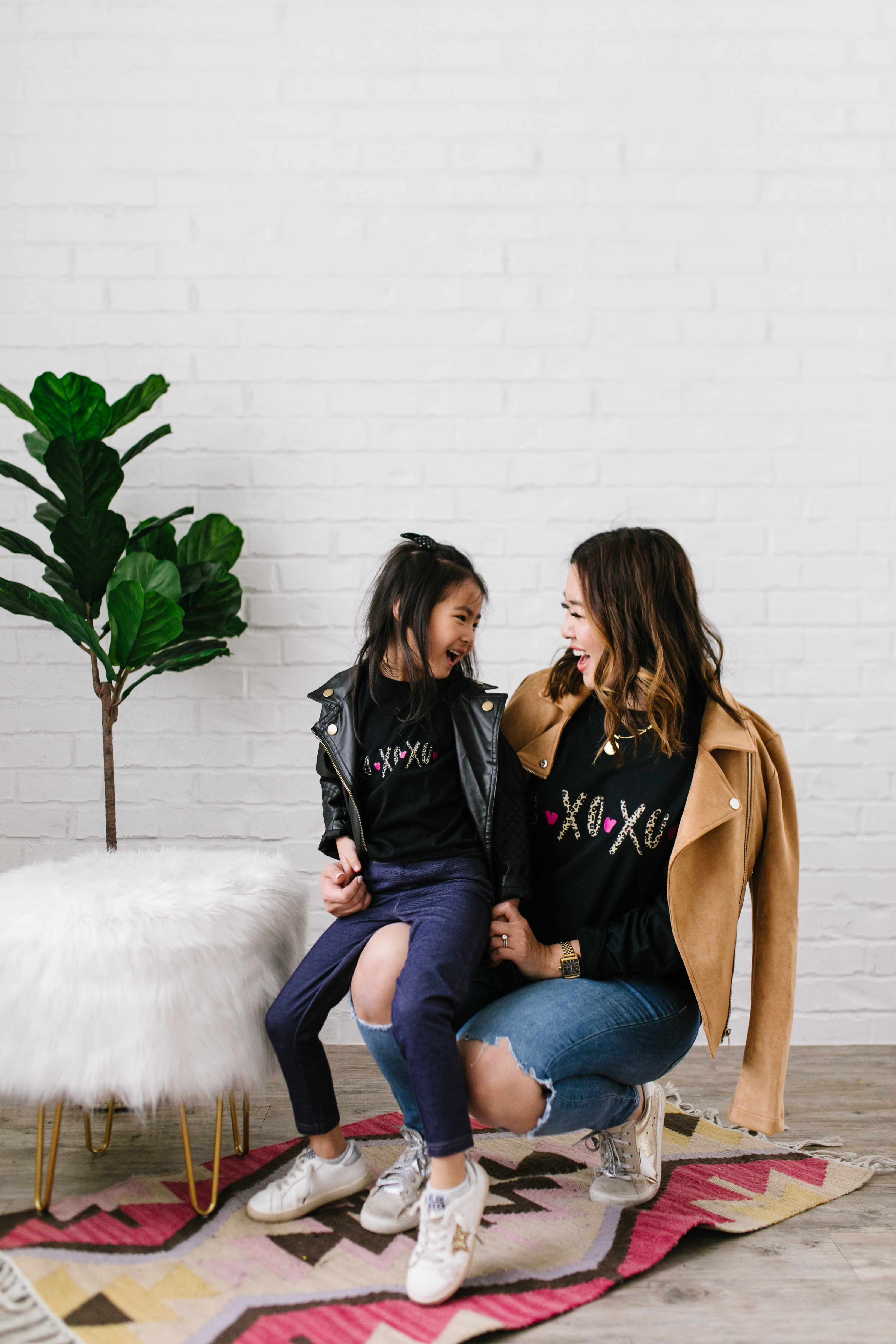 Me: Tee (M) // Jacket (S) // Jeans (29)// Sneakers
Vivian: Tee // Jacket // Denim Leggings // Sneakers
Twinning with my mini for Valentine's Day is a MUST!! Love our matching XOXO shirts!!! This seller has some of the BEST graphic tees and sweatshirts that you will LOVE!!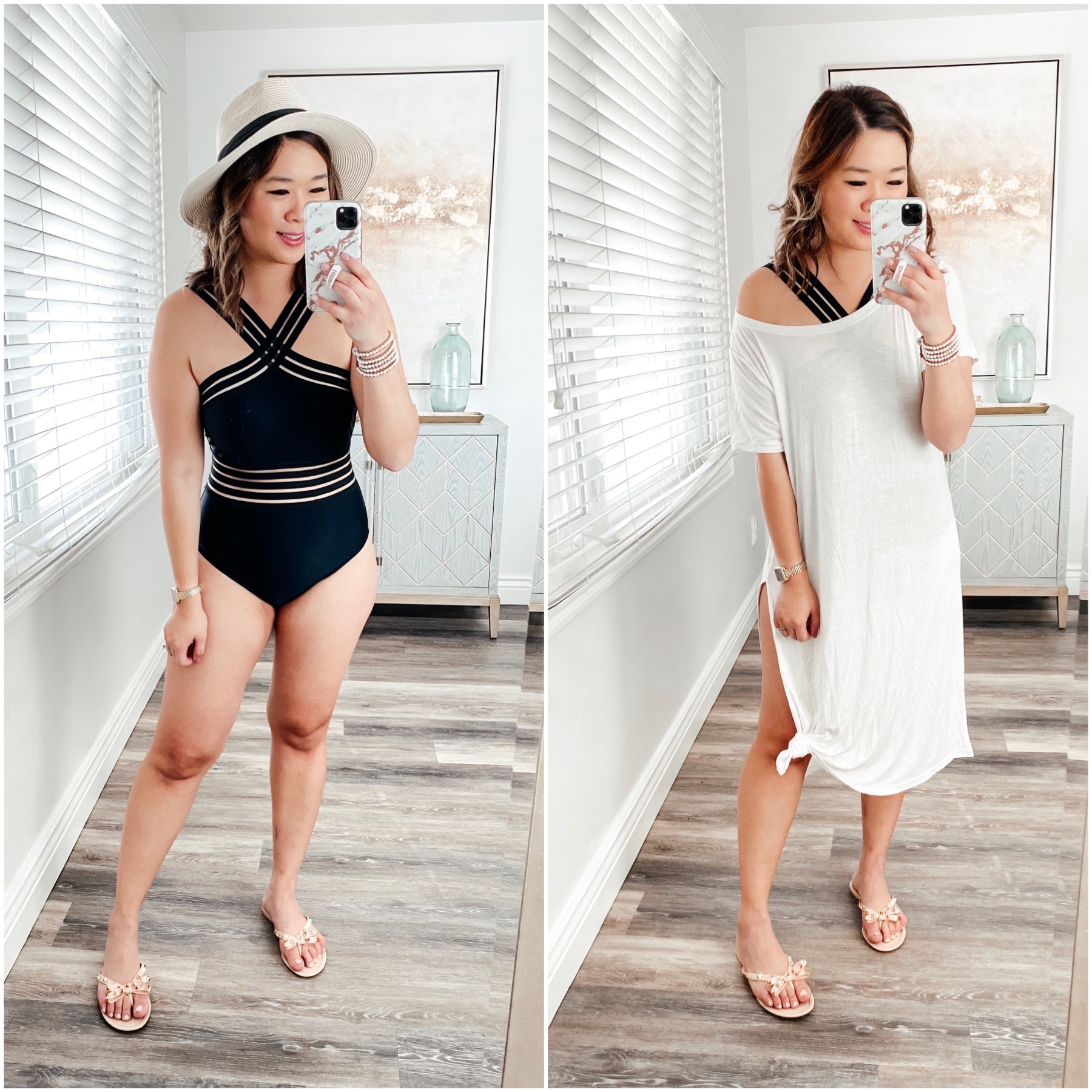 Swimsuit (M) // Cover Up // Hat // Sandals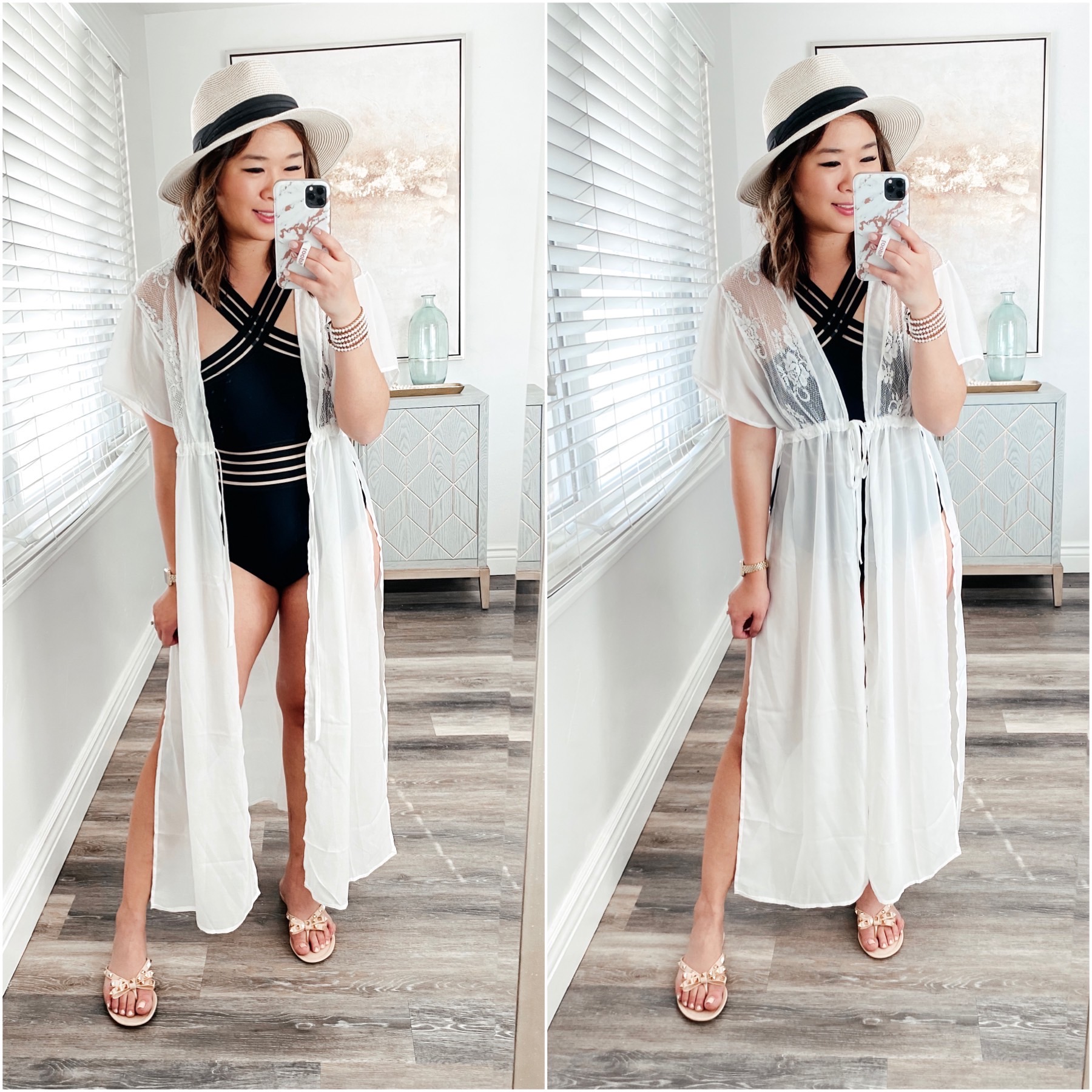 Swimsuit (M) // Cover Up // Hat // Sandals
This swimsuit was a bestseller in 2019 and it is back again!! I am really LOVING it with this cover up here!!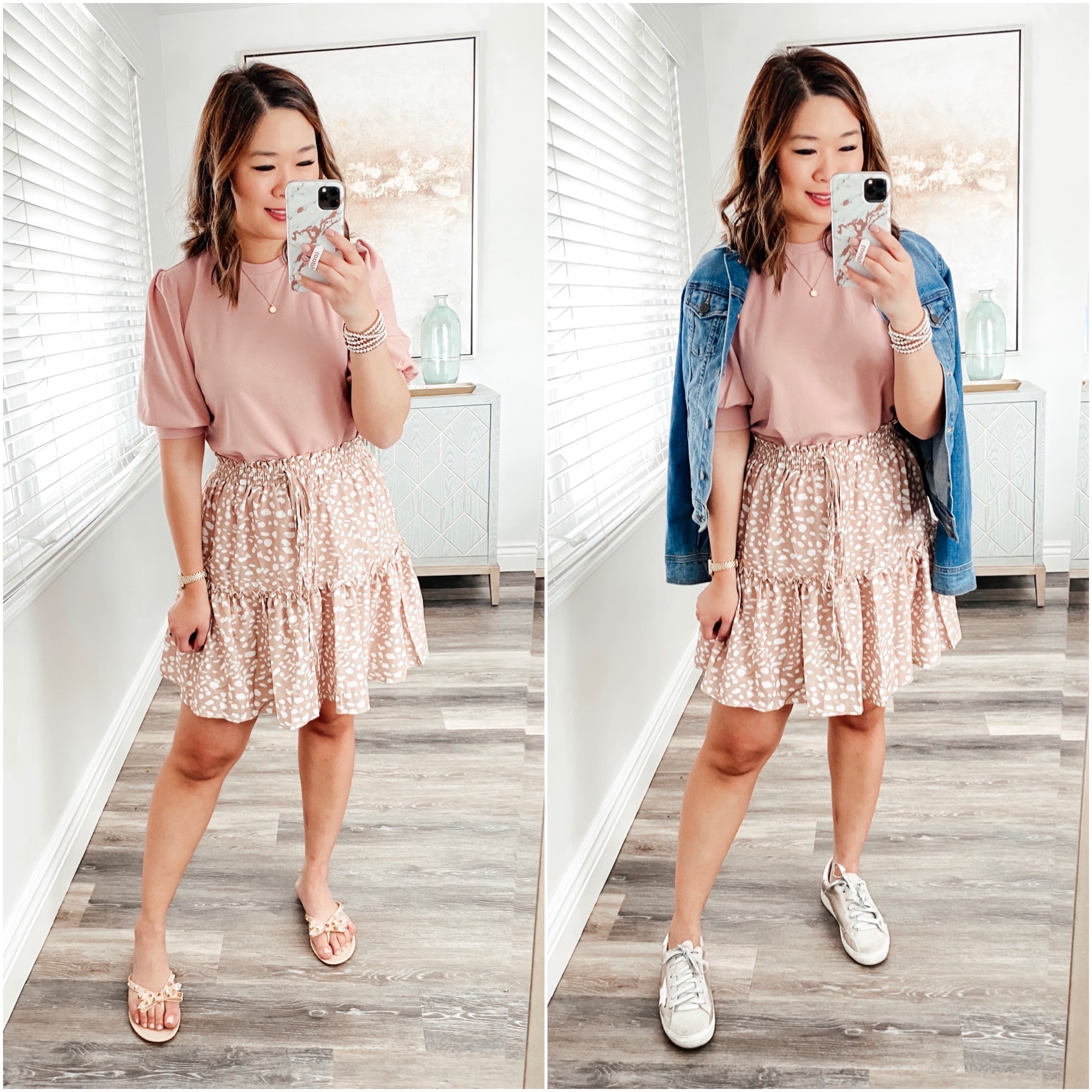 Top (M) // Skirt (M) // Sandals // Denim Jacket (S) // Sneakers
How cute is this fun Spring outfit??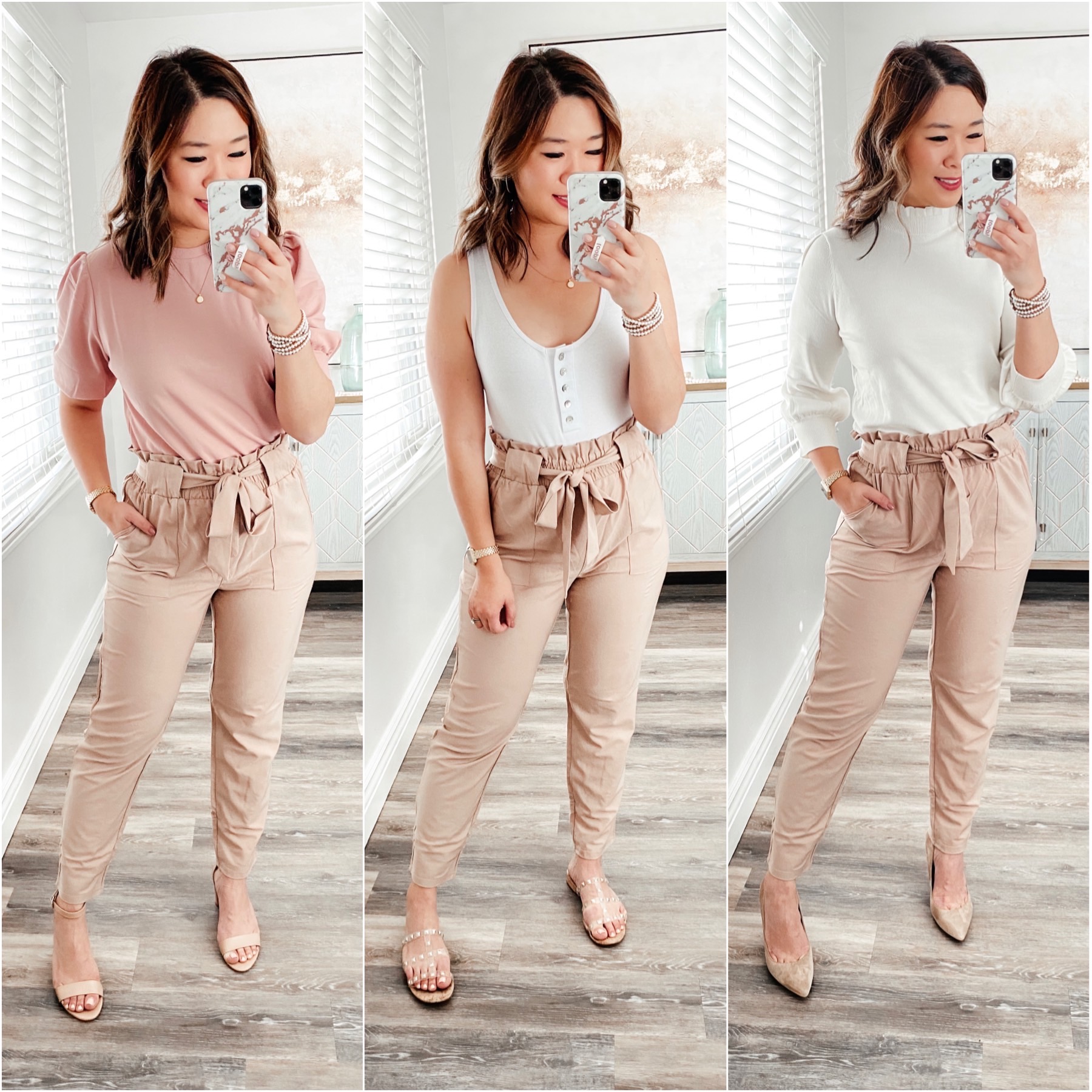 Pink Top (M) // Bodysuit (S) // Sweater (S) // Pants (L)
Shoes: Heeled Sandals // Clear Studded Sandals // Pumps
These pants are BOMB! I love them for WORK and for the BEACH and for EVERYDAY! They come in a ton of colors and are so affordable!!!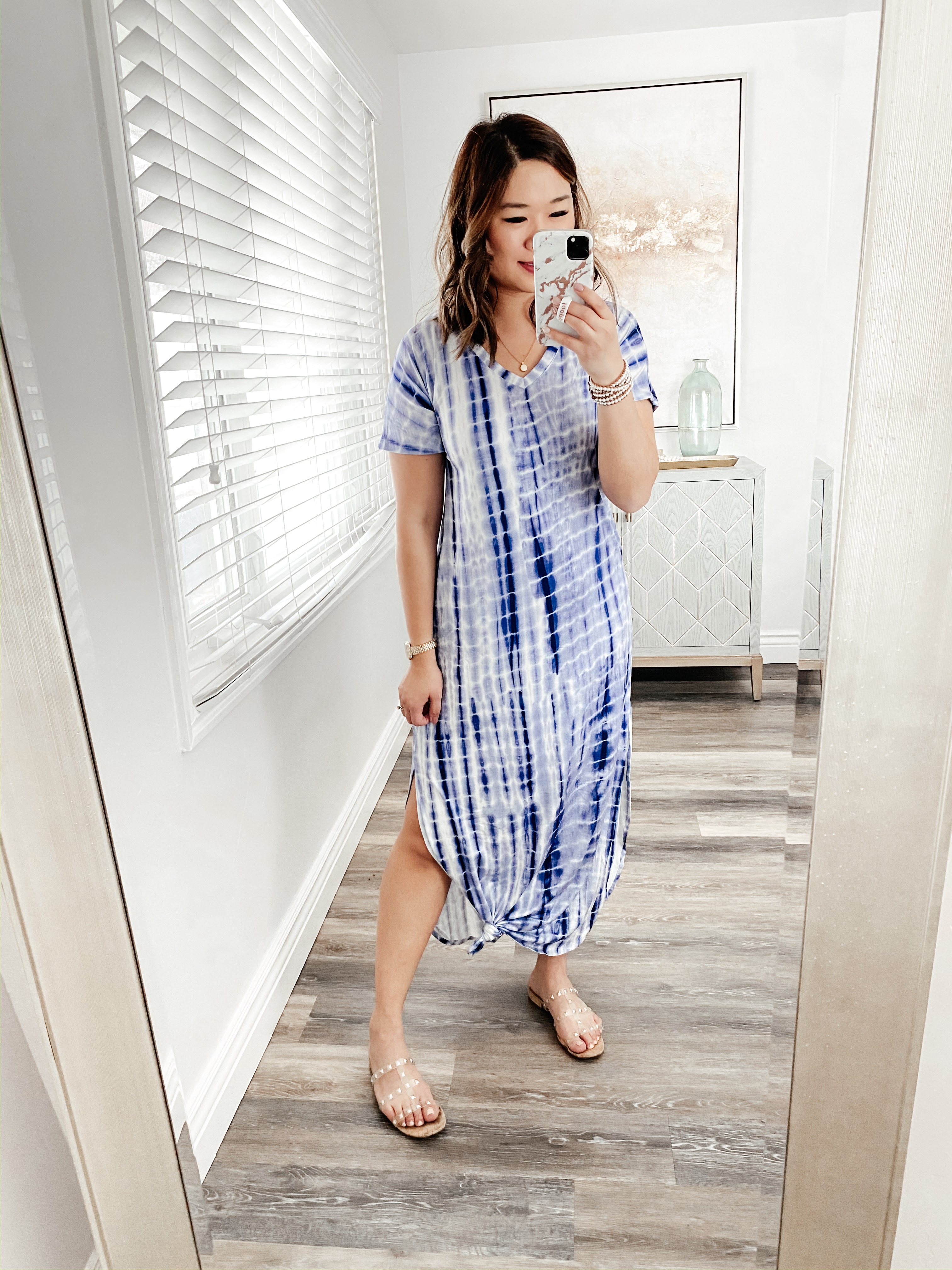 Extending my love for tie-dye in a maxi dress form! I own this dress in solids and stripes!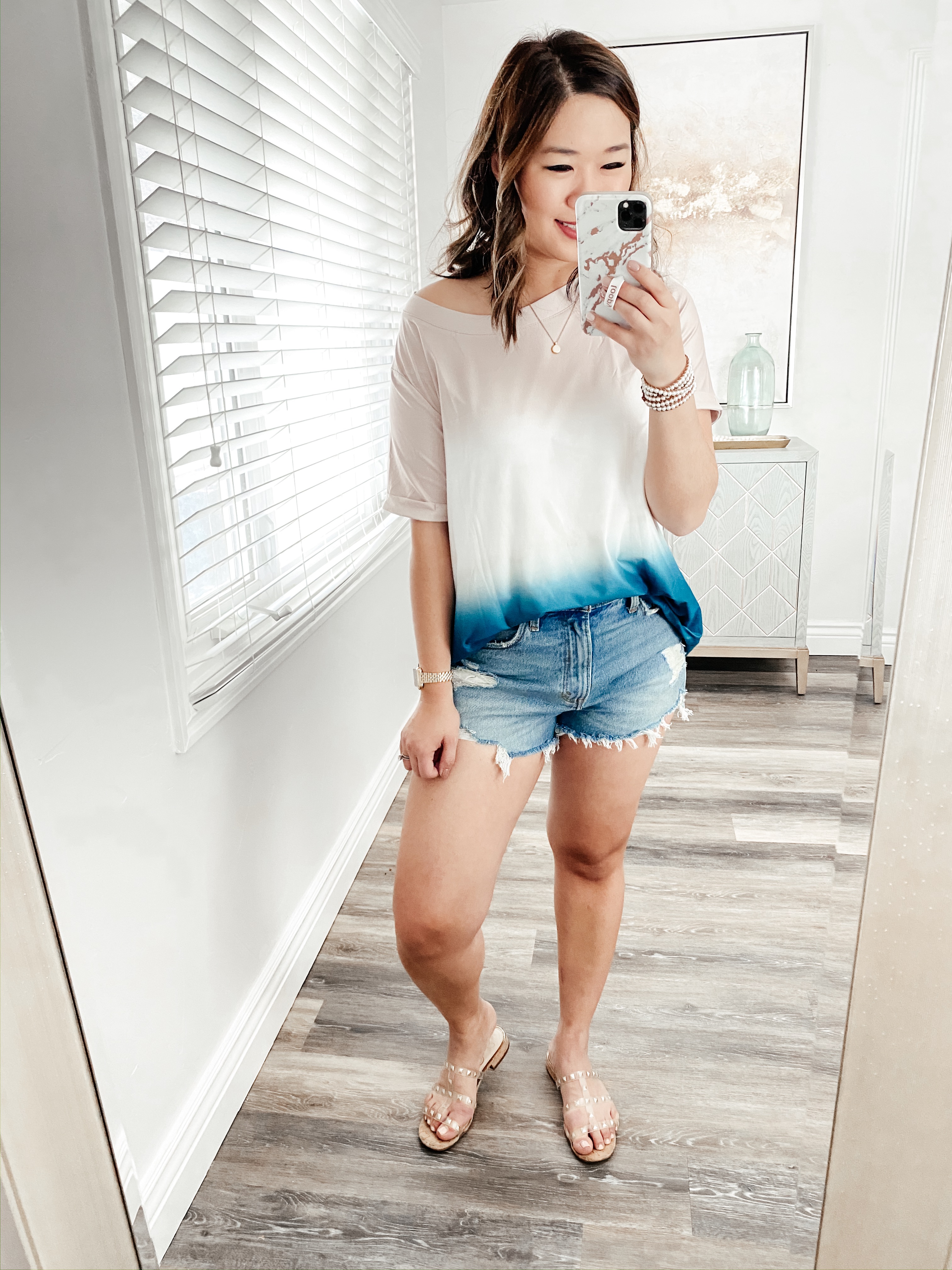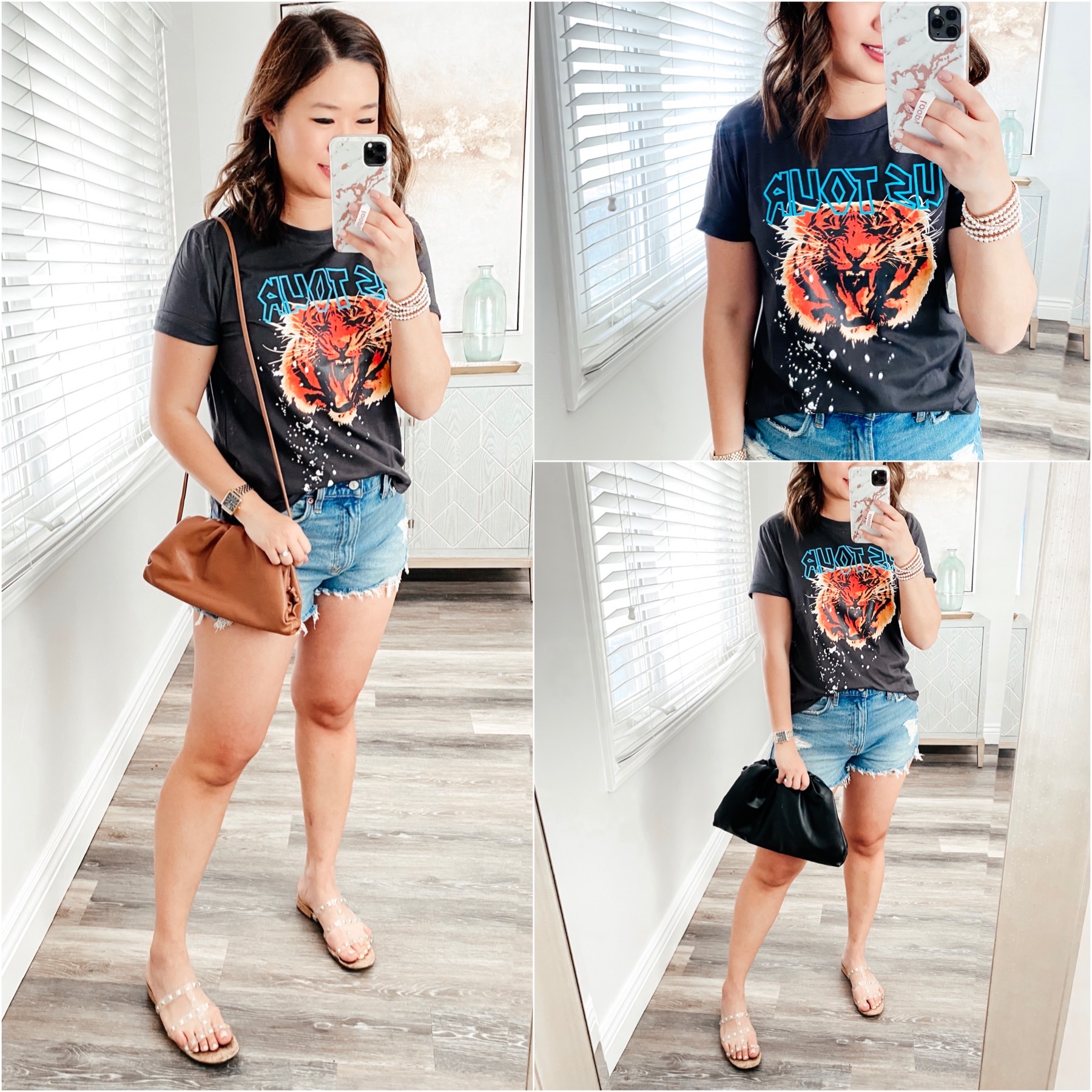 Tee (M) // Shorts (29) // Brown Bag (Small ) // Black Bag (Large)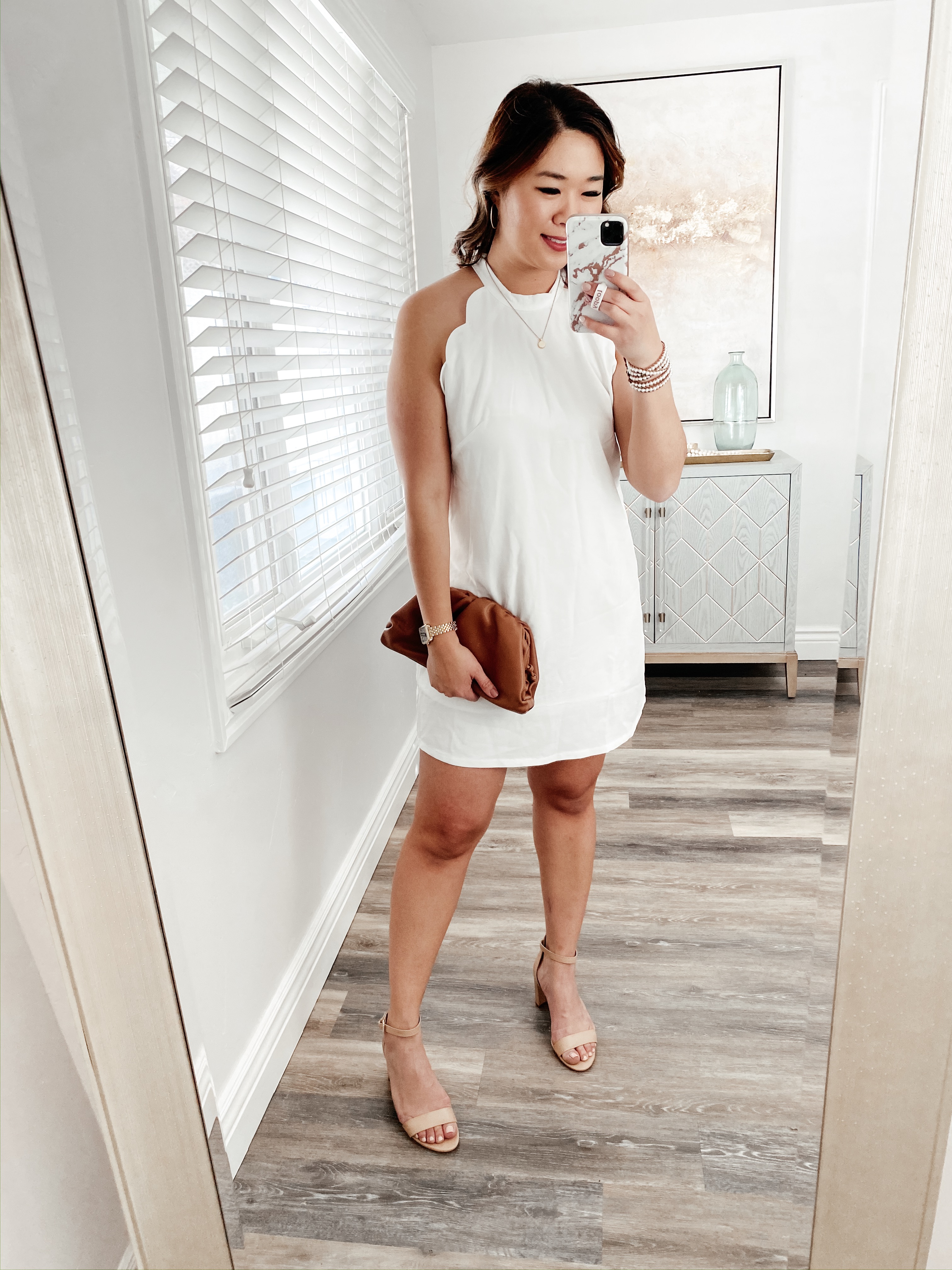 Dress (M) // Heeled Sandals (TTS) // Bag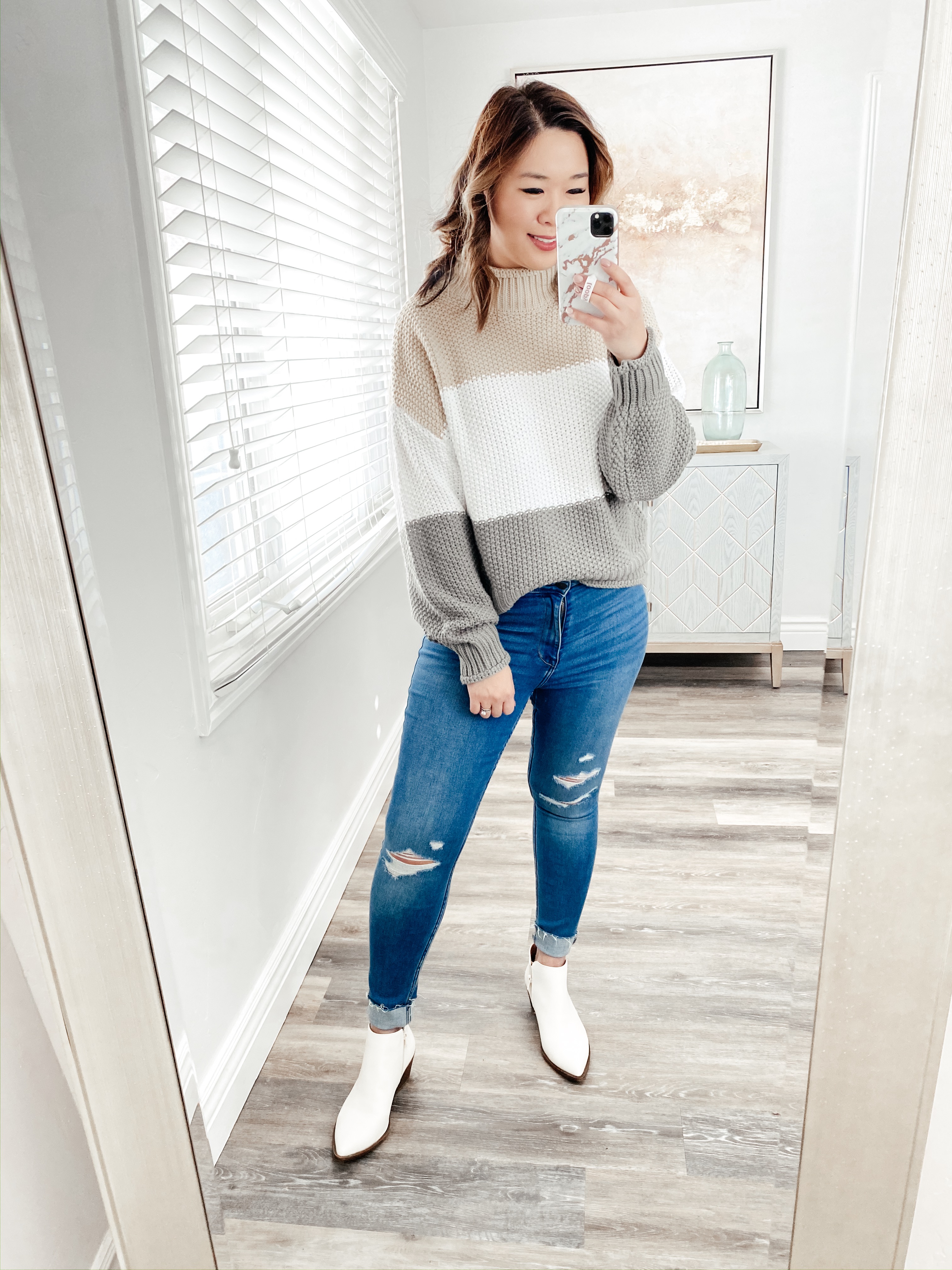 Sweater (M) // Jeans (6S) // Booties (TTS)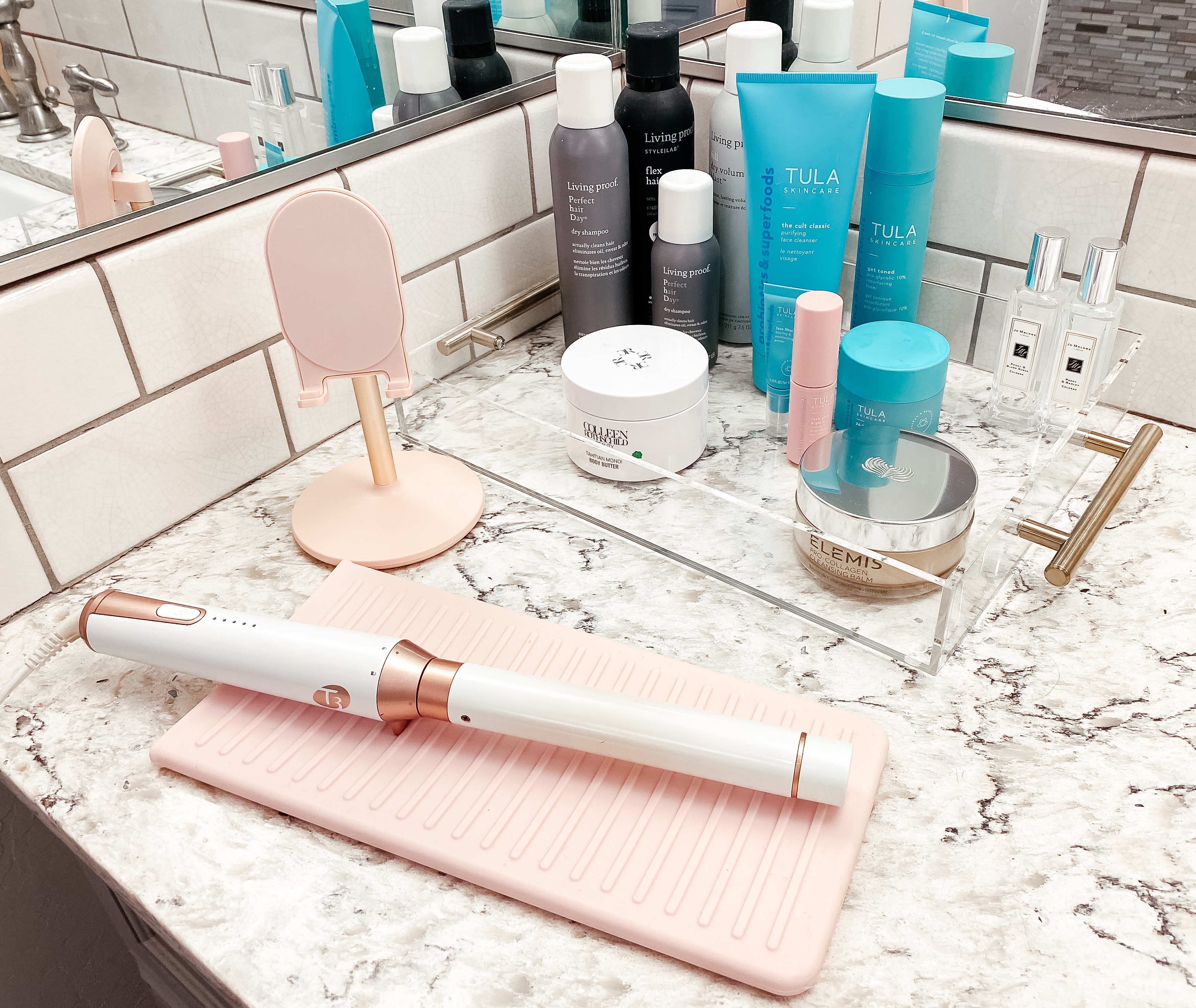 Clear Tray – SO pretty with the gold handles! Great for bathroom countertops, jewelry, living rooms for storing stuff on a coffee table!
Phone Holder – Love how pretty this one is. Great for doing selfies and recording videos.
Silicone Heat-Resistant Hair Care Styling Tool Mat & Travel Pouch – Love this as a place for my hot styling tools and it's a travel pouch too!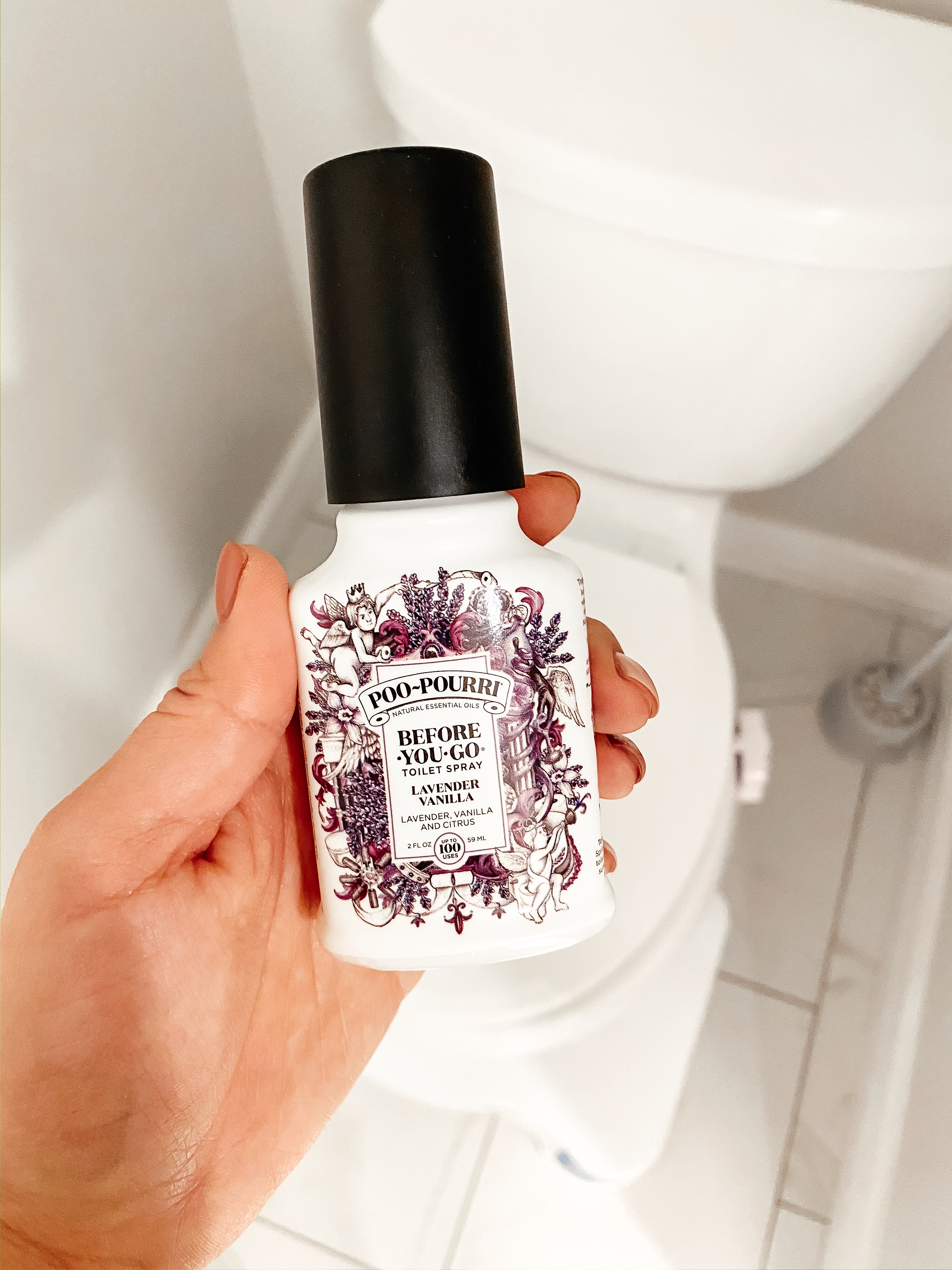 Poo-Pourri Toilet Stray – Trust me, you are going to want to get this for your husband's poo and guest bathrooms!
Squatty Potty – We have this in all of our bathrooms, they have different heights too for kids. Aligns your body to have a natural squat!
Toilet Light – We actually have 2 different brands in our home. This one in the kid's bathroom changes to like 16 different light colors and we have this one in our bathroom. I'm not sure why we have both brands, but they both work the same! It's perfect for nighttime so you can see the toilet as the bowl lights up!! They are motion sensored and will turn on when it detects movement when it's dark.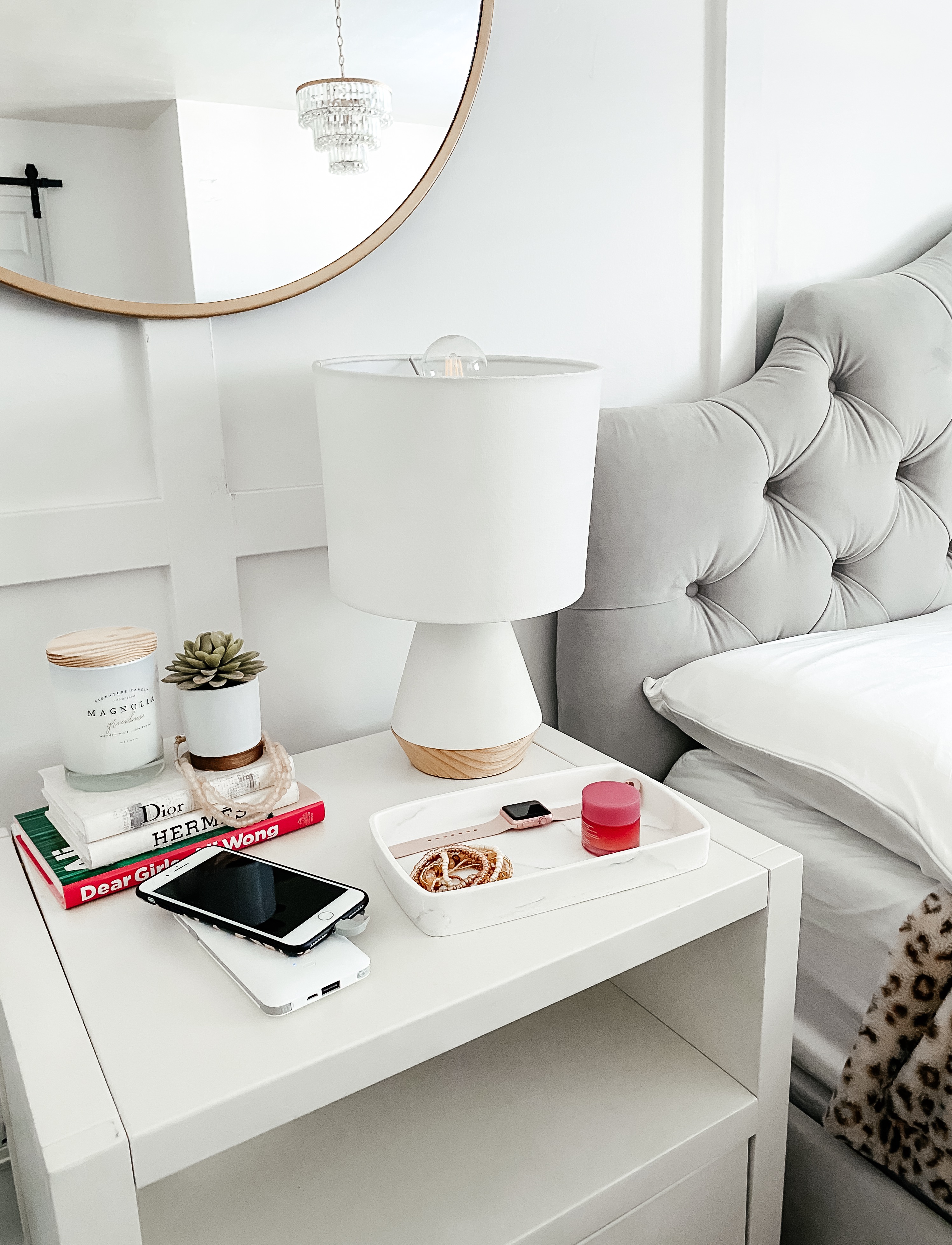 Marble Tray – This is a great little landing spot by my bed for my jewelry! The tray is beautiful!!
Laneige Sleeping Mask – Really good to apply day and/or night for dry or chapped lips!
Bracelet Stack – These bracelets are a set, but come as separates so you can layer how ever many you want!
Phone Charger – LOVE this charger because the cords are attached to it for iPhone, Android, and the wall plug too! Charges SUPER fast too!
Silk Pillowcase – Once you get one, you won't go back!! It is SOO soft on your skin and good for your hair too!!
The "Amazon Sheets" – Really great sheets for under $30! Over 17,000+ reviews!!!
Leopard Throw Blanket – This is a Barefoot Dreams dupe for WAY less! SO soft and the leopard is SO pretty!!!