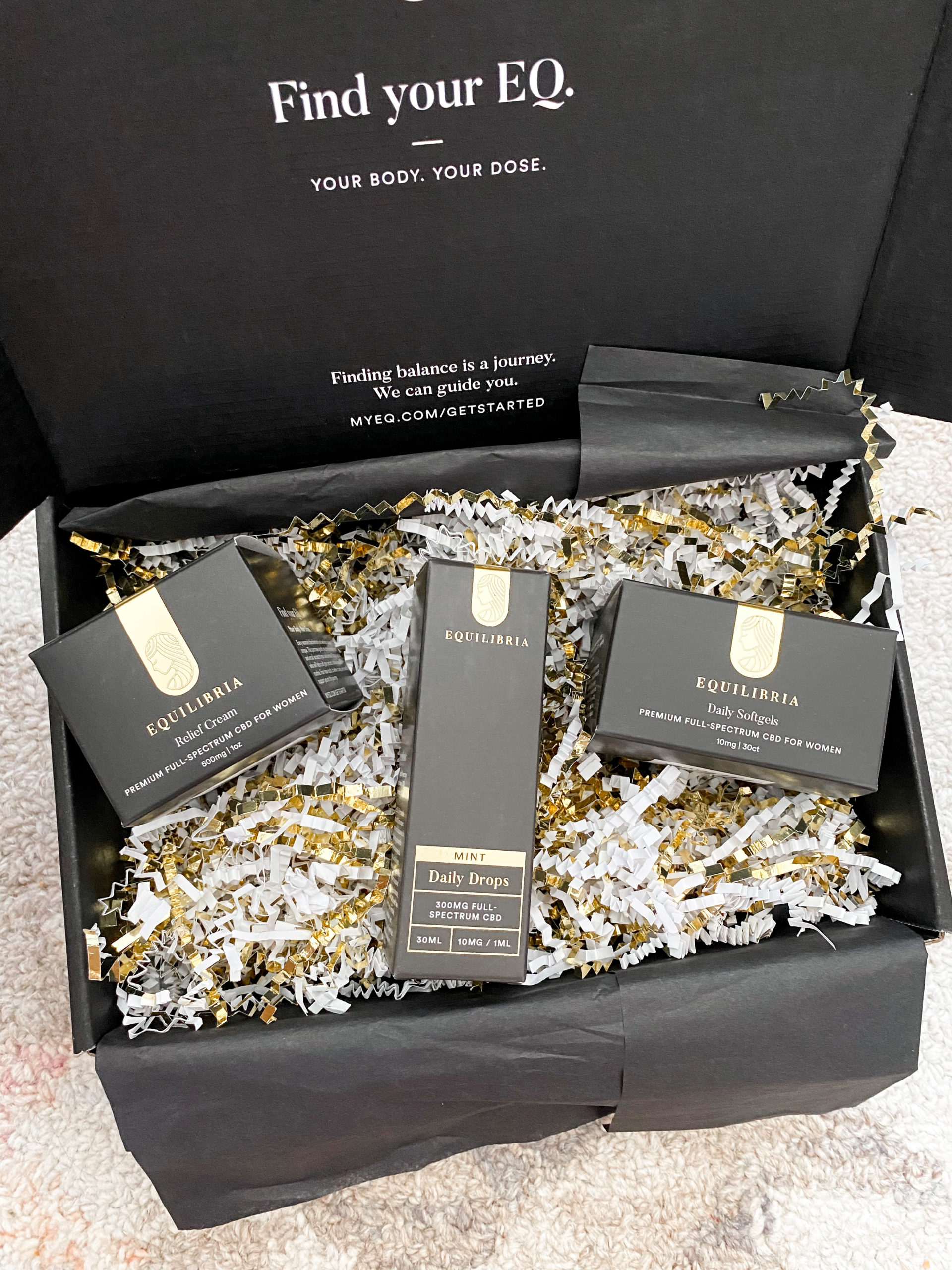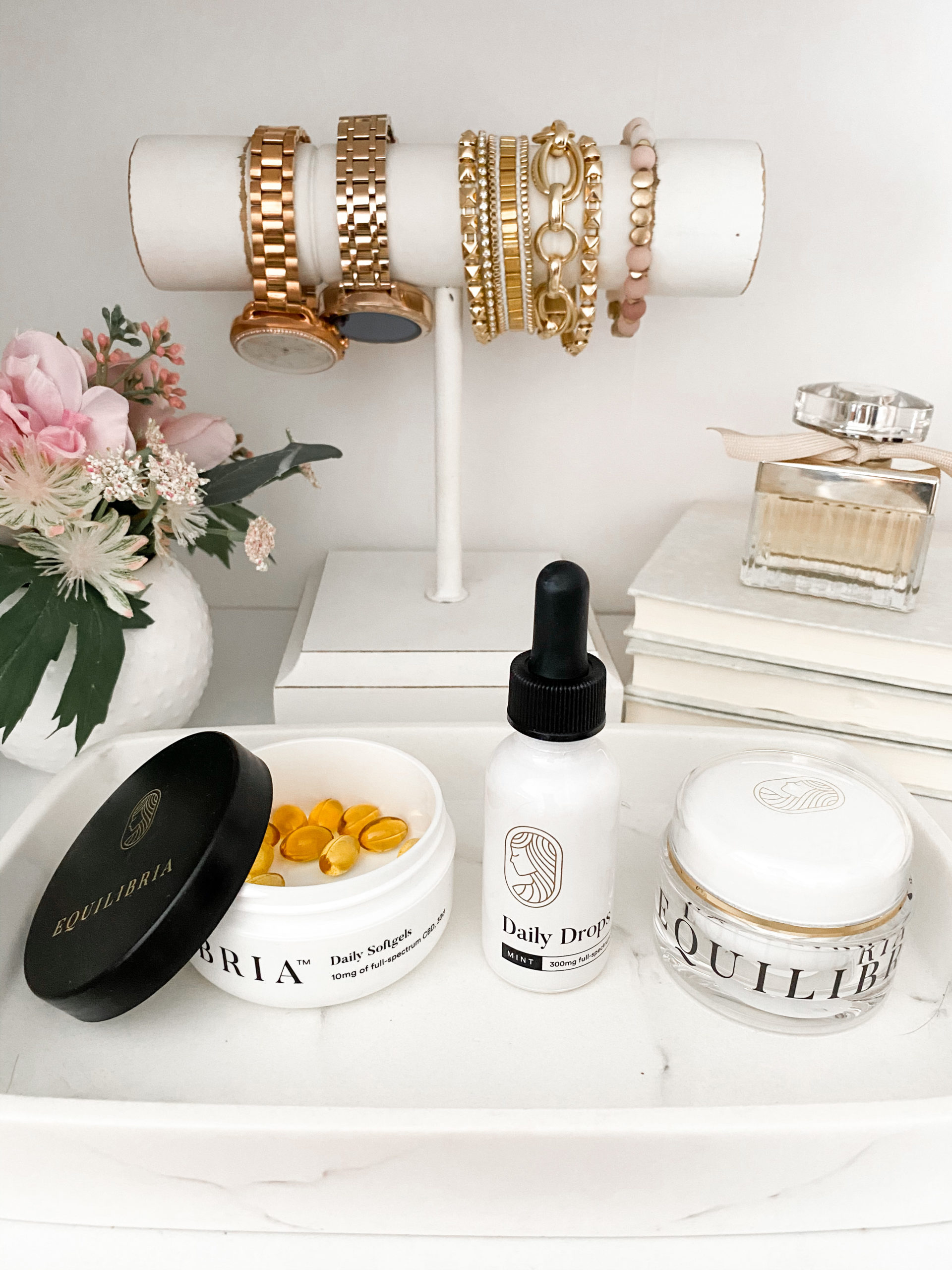 If I am being honest, this past year (of living in a global pandemic) has been one of the hardest years in my adult life. I feel like it's safe to say that I am not alone in saying that, as our worlds have been turned upside down and anxiety has been at an all time high. I read somewhere about a term called "decision fatigue", where we have to make so many decisions in a day, and hope we are making the best ones for ourselves and our families, when there are so many unknowns out there. As a mother, I had my kids home doing virtual schooling for nearly an entire year, and that totally rocked my world. I had always been a working mom with my kids in daycare or school full-time, and learning how to navigate being a stay at home working mom was difficult.
I had seen my friends on Instagram talk about Equilibria CBD for quite a few months and frankly, I was a skeptic and didn't think I needed it… until this past year. Ironically back in March 2020, Equilibria had reached out to be to try out their product and I honestly ignored their email (since we were in the beginning of the pandemic and I had thought things would get better). And then come July/August, school was about to start up again and we had decided to keep our kids virtual. Marvin and I had lots of discussions and disagreements over if the kids should go back to school or not and it was probably one of our hardest moments of parenting. This is when I decided to reach back out to Equilibria and take them up on trying their CBD. When I first receive the products, I went off their recommended dosages of and took the Daily Drops (Regular Strength) at night and a Daily Softgels (Regular Strength) in the morning after breakfast. I tried this out for a week or so, didn't feel much difference and then scheduled a dosage call with Sydney. We chatted for about an hour and she had be go through my entire day-to-day schedule and we actually adjusted my dosages based on the stressors in my life.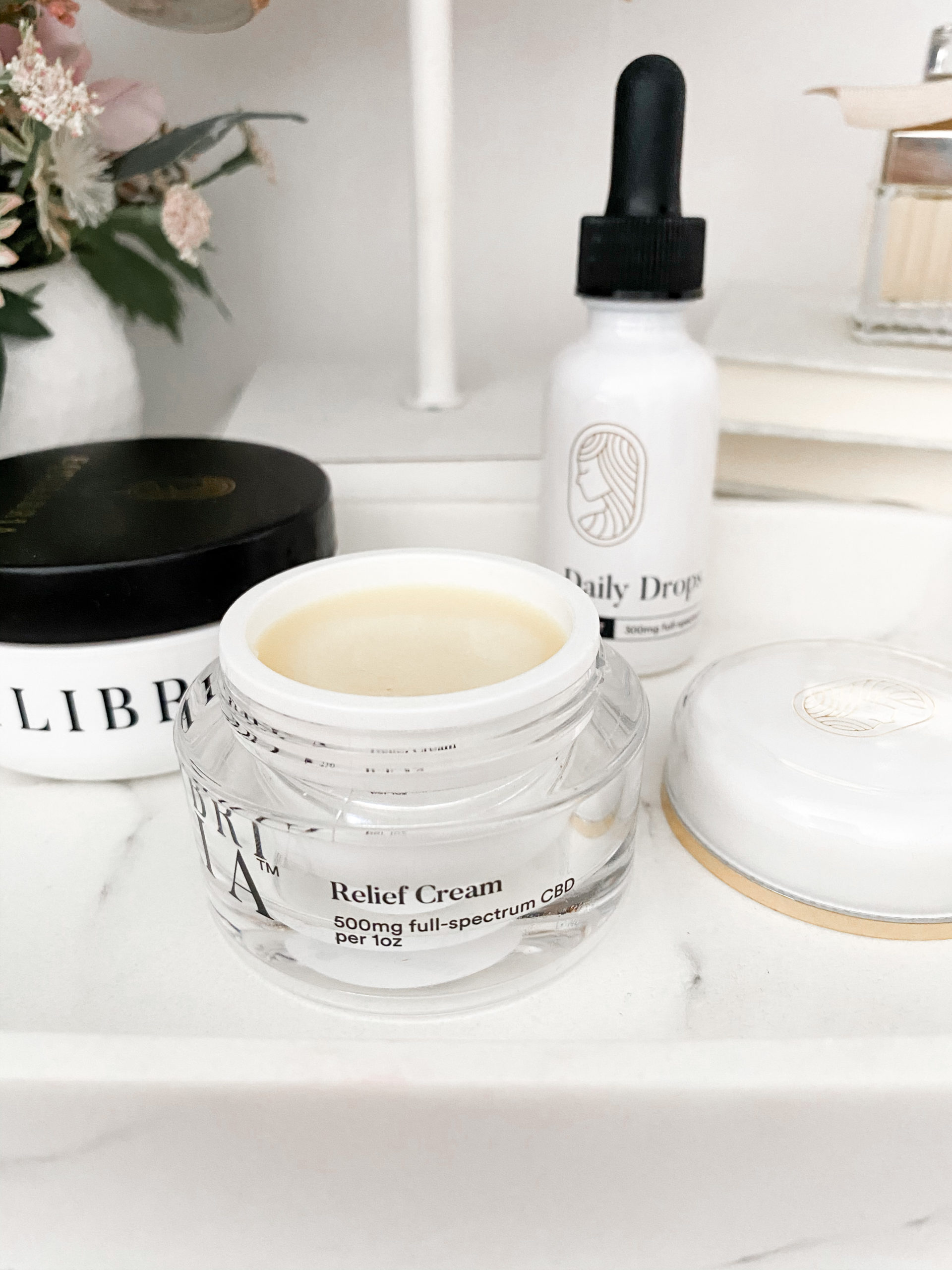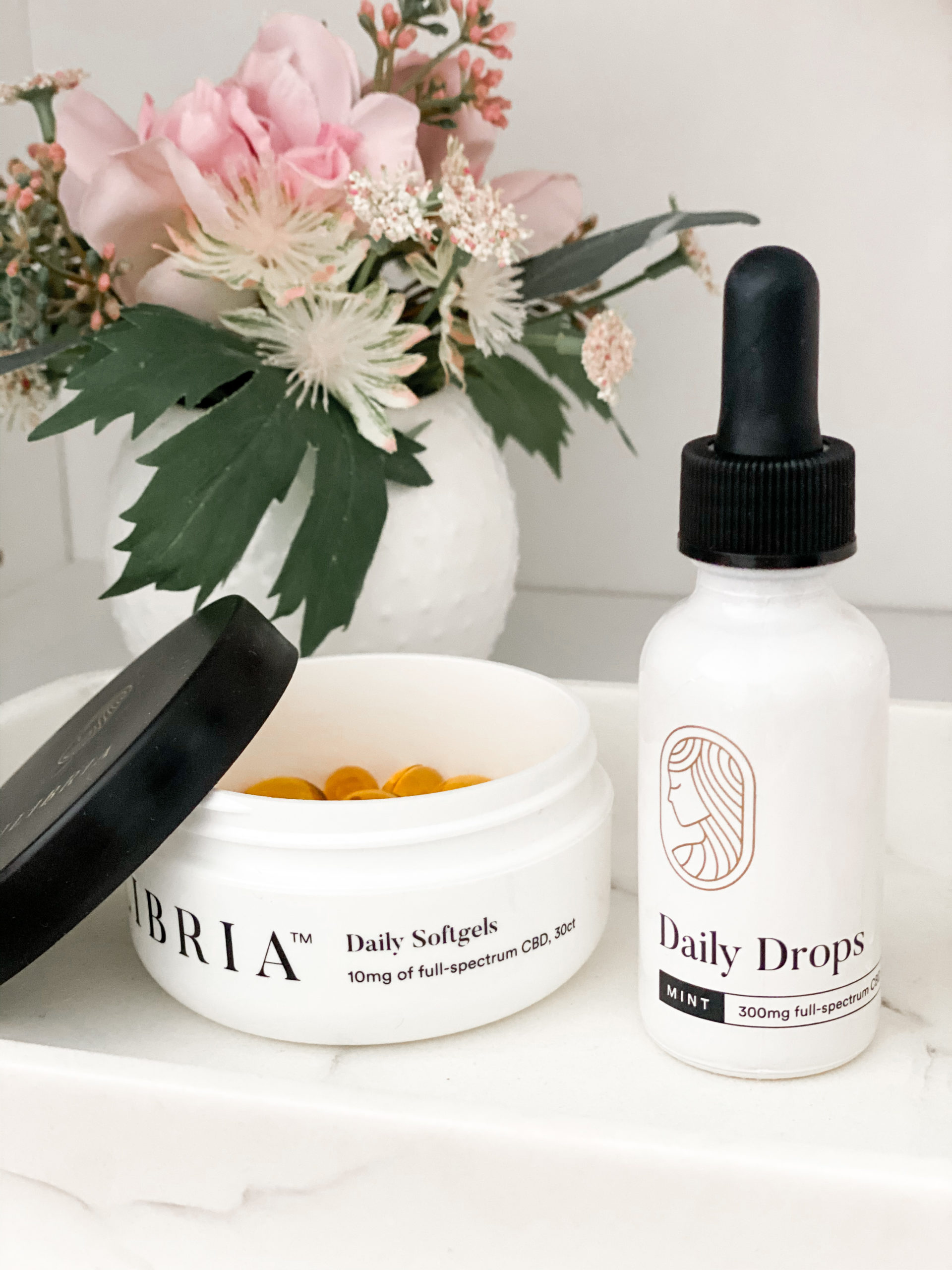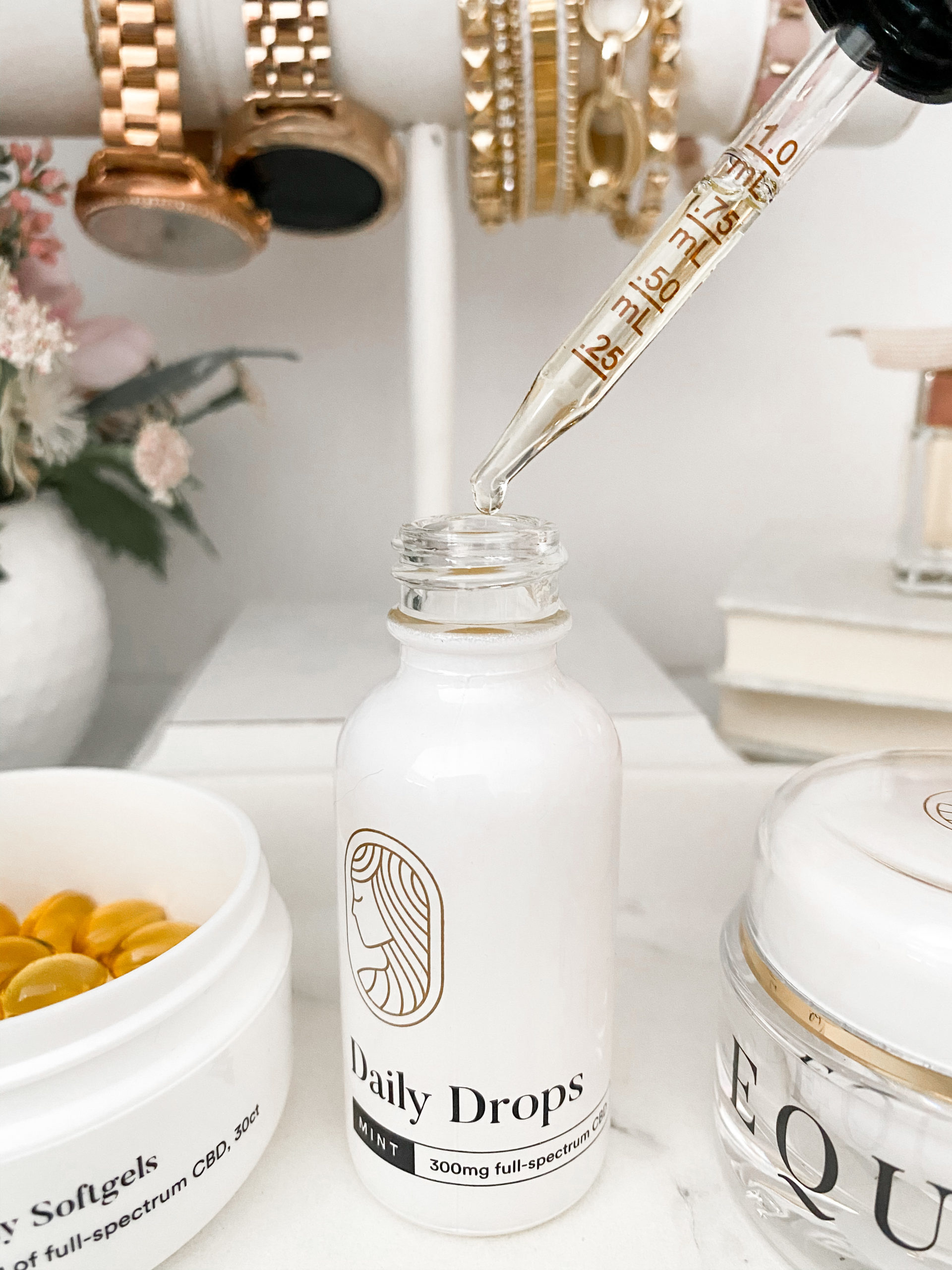 Want to try Equilibria CBD? New customers can use code: SANDYALAMODE for 15% off!
Here is the recap from my dosage call (*note that this is MY personalized routine and everyone's will look different):
Sandy's #MyEQ Routine
Morning: 1/2 dropper (5mg/0.5mL) to get your day started, followed by another 1/2 dropper as-needed + 1 Softgel (10mg) after first meal of the day
Afternoon: Episodic

Doses

(see below)
Evening: 1/2 dropper (5mg/0.5mL) before bed, followed by another 1/2 dropper as-needed
Episodic Dose
You can also use your Drops episodically, as-needed. Anytime you find yourself feeling stressed, or if you know you're heading into a stressful moment, reach for your Drops. Try taking a 1/2 dropper (5mg/0.5mL — be sure to hold it under your tongue for at least a minute before swallowing), and if you're not feeling any better after 20-30 minutes try another 1/2 dropper.
Pro Tips
Stick with it. It can take 3 months to feel the full effects!
Take your Softgel with a healthy fat like avocado or nut butter- this can help increase the amount of CBD your body absorbs!
Your Drops hit your bloodstream quicker and leave your system in a few hours, while your Softgel acts as a slow, steady drip; your "insurance policy".
Space your larger, 10mg

doses

(full dropper) into smaller, 5mg

doses

(½ dropper) at a time.
It takes time… please try any change in routine with 5-7 days of consistency!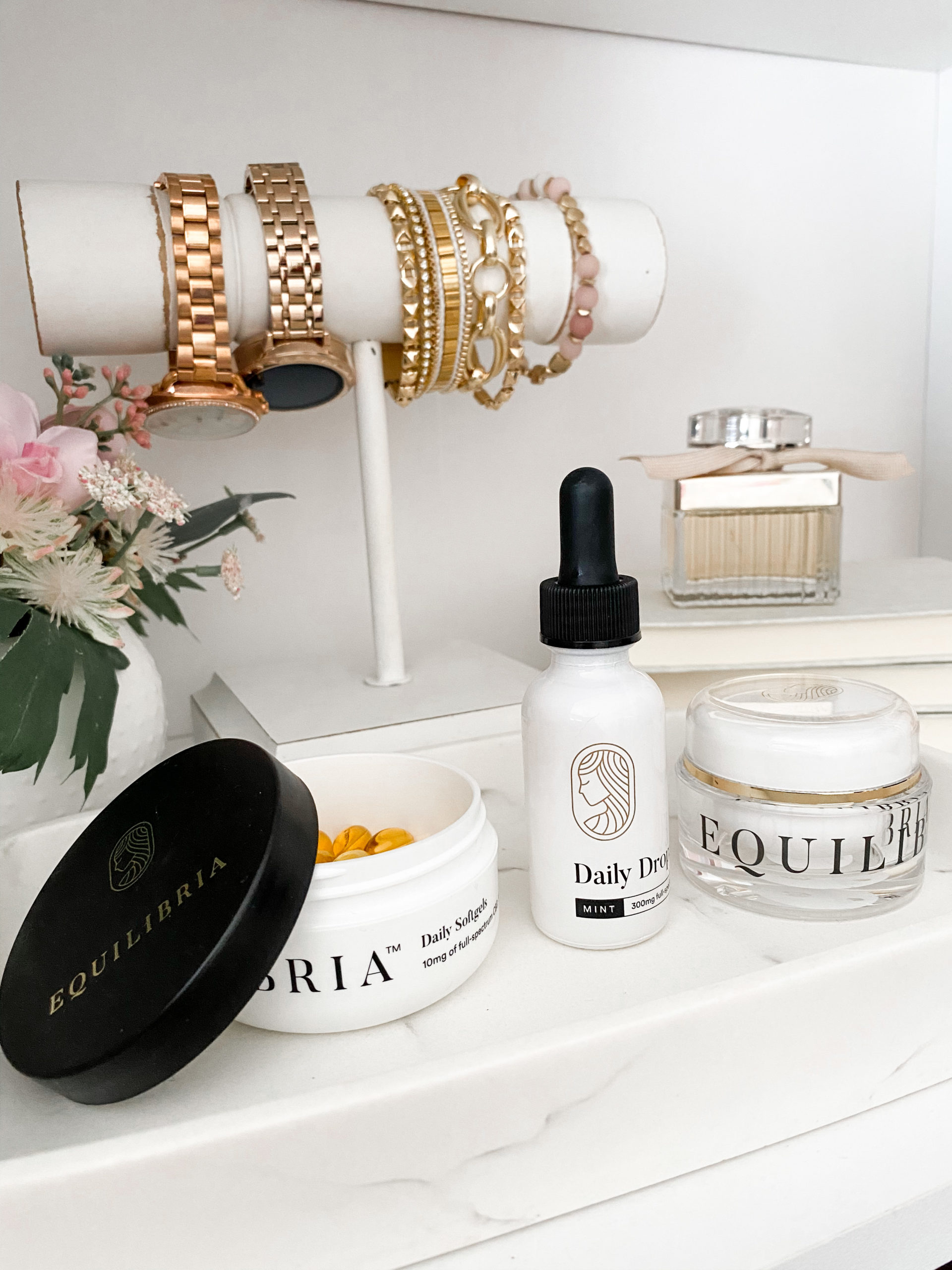 After I switched to this routine and continued to take the CBD for a few more weeks, I really started to feel the effects kick in. I was honestly yelling less at my kids, and was able to focus more on work. Even though I would get multiple distractions throughout the day still by my kids, it really didn't bother me as much. I just assumed I was getting used to our new routine, but I really believe it was the CBD that had calmed my stress and anxiety. I know that these products have worked well for others in terms of sleep as well (helps your mind stop racing and helps you sleep through the night better, but without the grogginess that other sleep aids can do). I don't think I have figured out my correct dosage for sleep yet, and I have a pretty irregular sleep routine, so that probably doesn't help, but I plan to set up another call with a dosage specialist soon.
I've also recently started using the Relief Cream for soreness after workouts and around my shoulder/neck area if I sleep on it wrong and it has this cooling effect that really helps with those areas. Up next on my list on my list of products to try are the Mineral Soak, Bath Bombs, and Dynamic Roller Duo as well, as I've heard great things about each of those products as well.
If you are interested in purchasing CBD, I highly recommend Equilibria and would suggest starting with the Balance Box or Brilliance Box, those boxes include their most popular products and are available as a subscription which is the easiest way to jumpstart a new routine. Because these products can take a few weeks or months of daily use to really kick in and work, I really think the subscription is the way to go. Subscriptions are 20% off every month (forever) and you never have to worry about running out!! Again, everyone will have a different journey, but it is recommended to use it for a little bit, talk to a dosage specialist and adjust as needed to get the best results for yourself.
From 3/18 – 3/23, Equilibria is celebrating their 2nd birthday and everything sitewide is marked down 22% off (for new and returning customers). And if you are a NEW CUSTOMER, you can get an extra 15% off with my code: SANDYALAMODE!!! . During this sale, you can subscribe to the Balance Box for just $58 (retail price is $110) or the Brilliance Box for only $84 (retail price is $160)!!! That really is such a great price to get started on these products!!!