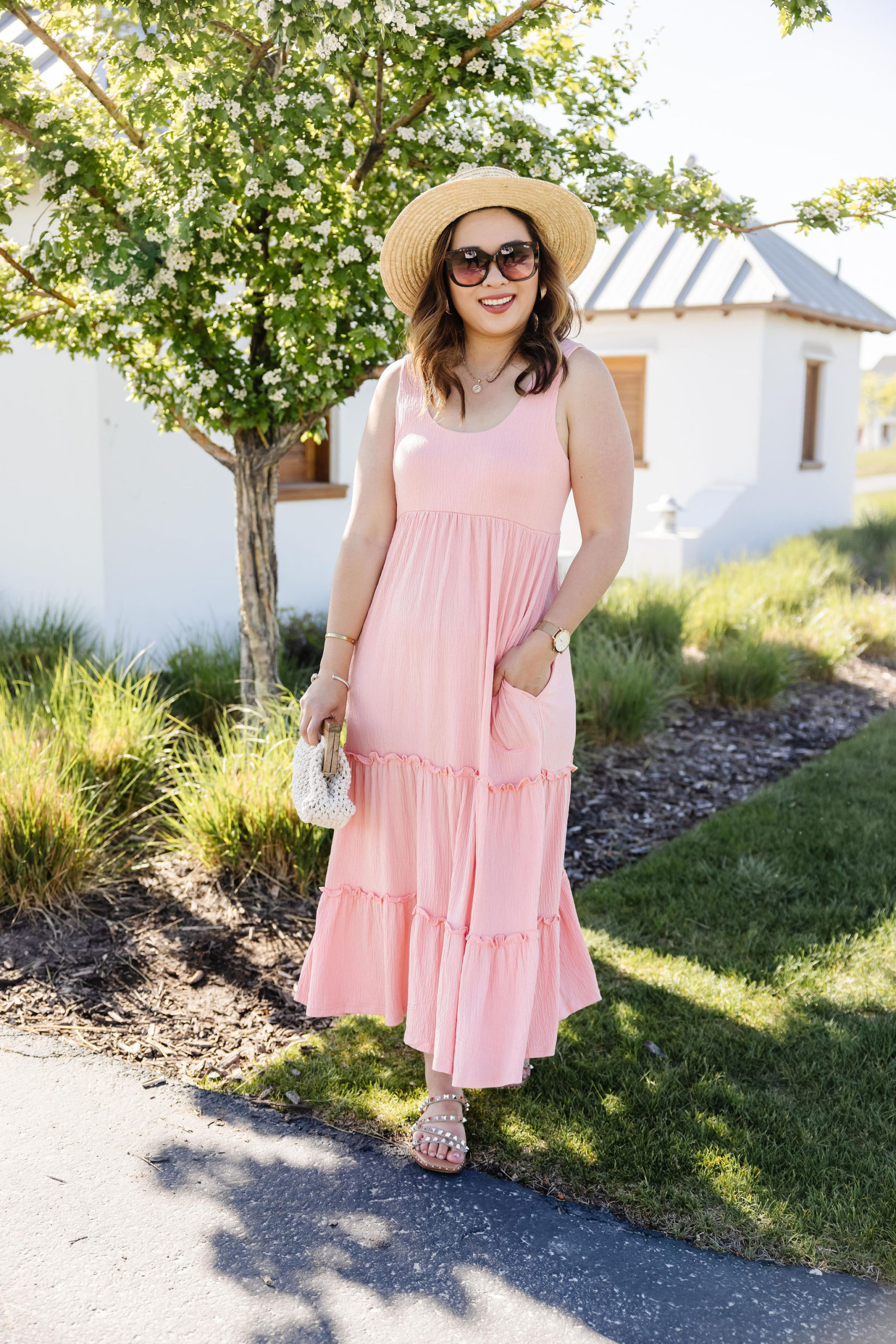 Somehow it seems like we have skipped over our normal June nice Summer weather and have gone to a HOT SUMMER already!? It's been 90 degrees here all week long, which means wearing sundresses is perfect for this weather!! Walmart's new Scoop line has just the perfect line up of dresses that are so cute and affordable too!!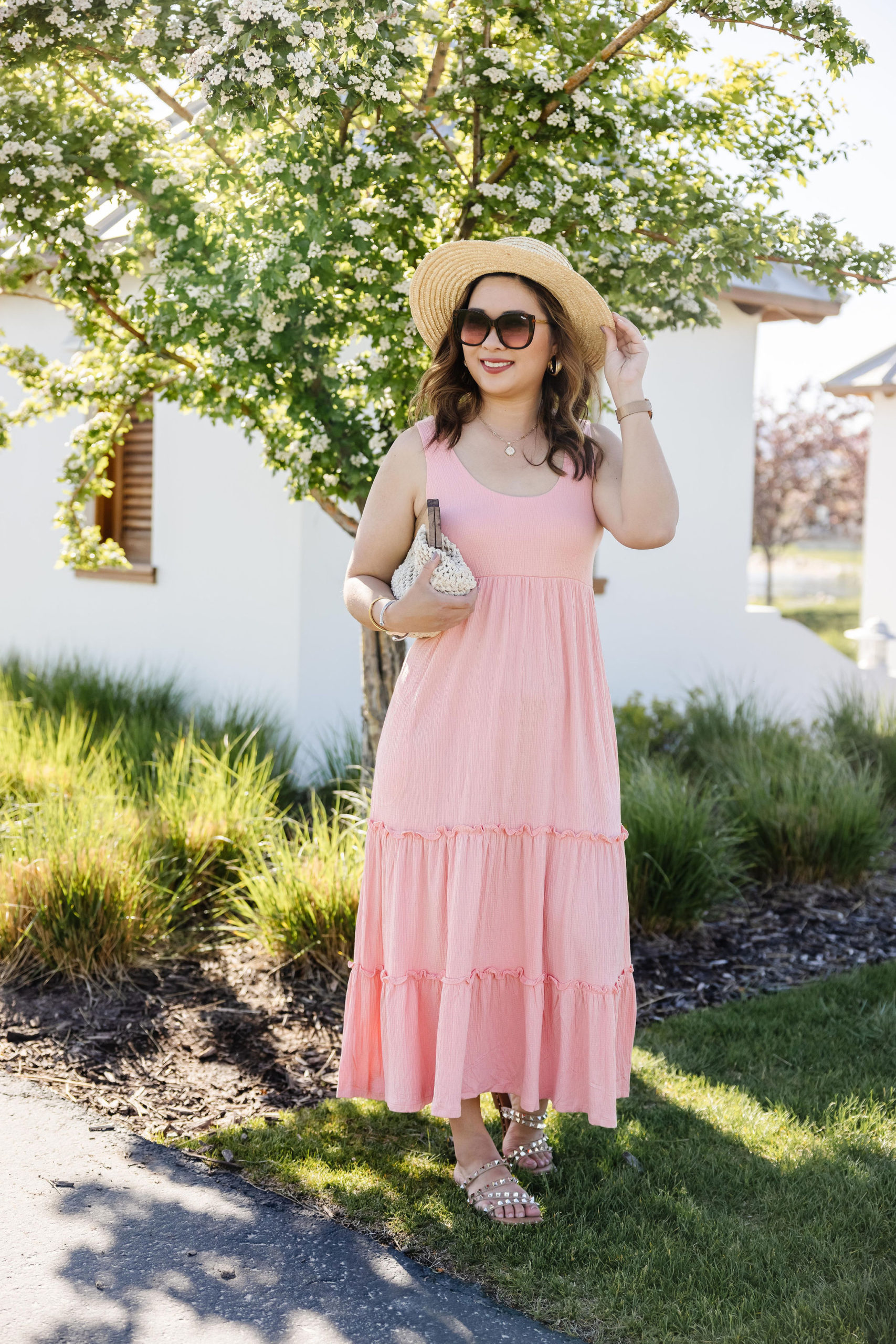 I am a sucker for a tiered dress and THIS ONE here comes in 3 colors! I am wearing my true size Small in this dress and it's the perfect fit!! It's a maxi dress that's also not TOO long either, so it's really quite perfect!! Here is a roundup of some of my fave Summer dresses on Walmart right now!
And while you are already shopping there, make sure you snag a Walmart+ membership! It is one of my favorite memberships to date!! I pay $98 a year and I am able to get free shipping & no order minimum required (excludes freight & marketplace items). Especially in times where I am super busy or are in a pinch, I can easily place an online order for household essentials, last minute groceries, and lately I've been getting more dog treats for training and toys for our new puppy!! Depending on what I need and how fast I need it, Walmart+ has a variety of delivery and shipping methods!! You can get items now with Express Delivery ($10 fee) and they will waive the delivery fee. Or you can get your items with Free Delivery from your store, as soon as today ($35 minimum). Or you can choose from thousands of Walmart+ eligible items, shipped to your home with Free Shipping No Order Minimum (excludes freight & Marketplace items).
Thank you to Walmart for sponsoring this post, all opinions expressed are 100% my own.