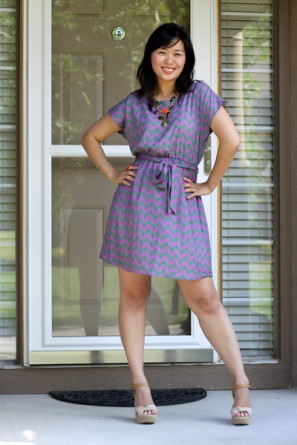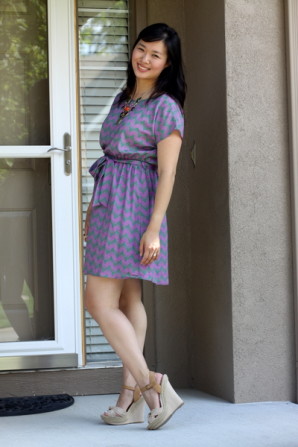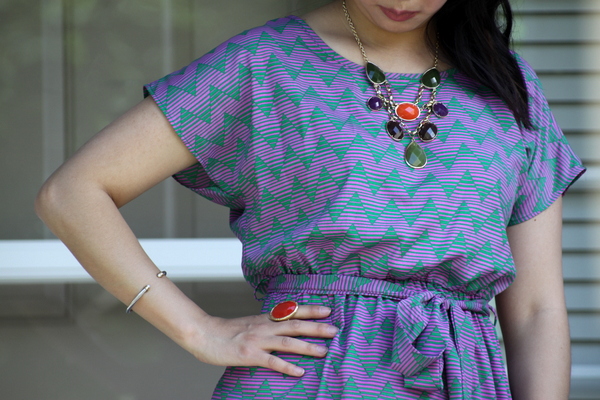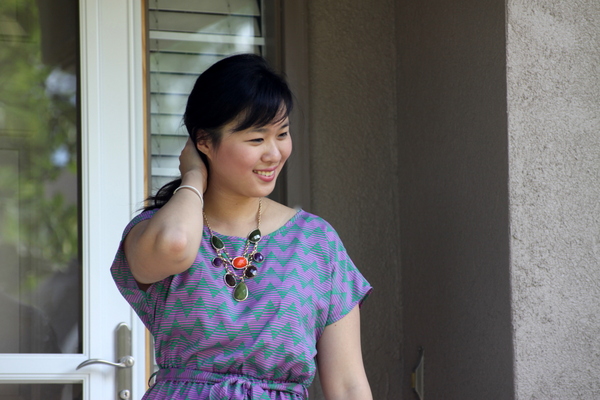 Dress c/o Rule Him | Necklace: Francesca's | Shoes: MyHotShoes | Ring: InPink | Bracelet: Mimi's The Look For Less
Say hello to my new purple chevron dress. I actually don't own a lot of purple in my wardrobe but for some reason it's quickly becoming one of my new favorite colors. Better watch out mint, purple is gaining some speed on you. And I don't own a lot of chevron pieces either (that's kind of a surprise considering my blog header is chevron so you clearly know I'm obsessed with it). So there, I'm stepping out of my comfort zone once again, with purple and chevron all in one perfect summer dress (thanks to Rule Him for making this possible, btw, you need to check out this awesome online shop if you haven't already).
On a separate note, we survived our week of working at home while taking care of A. Luckily, for the most part, Marvin and I were able to alternate our client calls so that when one of us had one, the other person could watch A. However, A seemed to be more fussy this week and we aren't sure if it's b/c of teething, 6 month growth spurt or just the fact that he misses his Grandma (Lao Lao), but we're so glad to have her back for another month!