This post is sponsored by Life Cereal, but as always, all opinions expressed are 100% my own.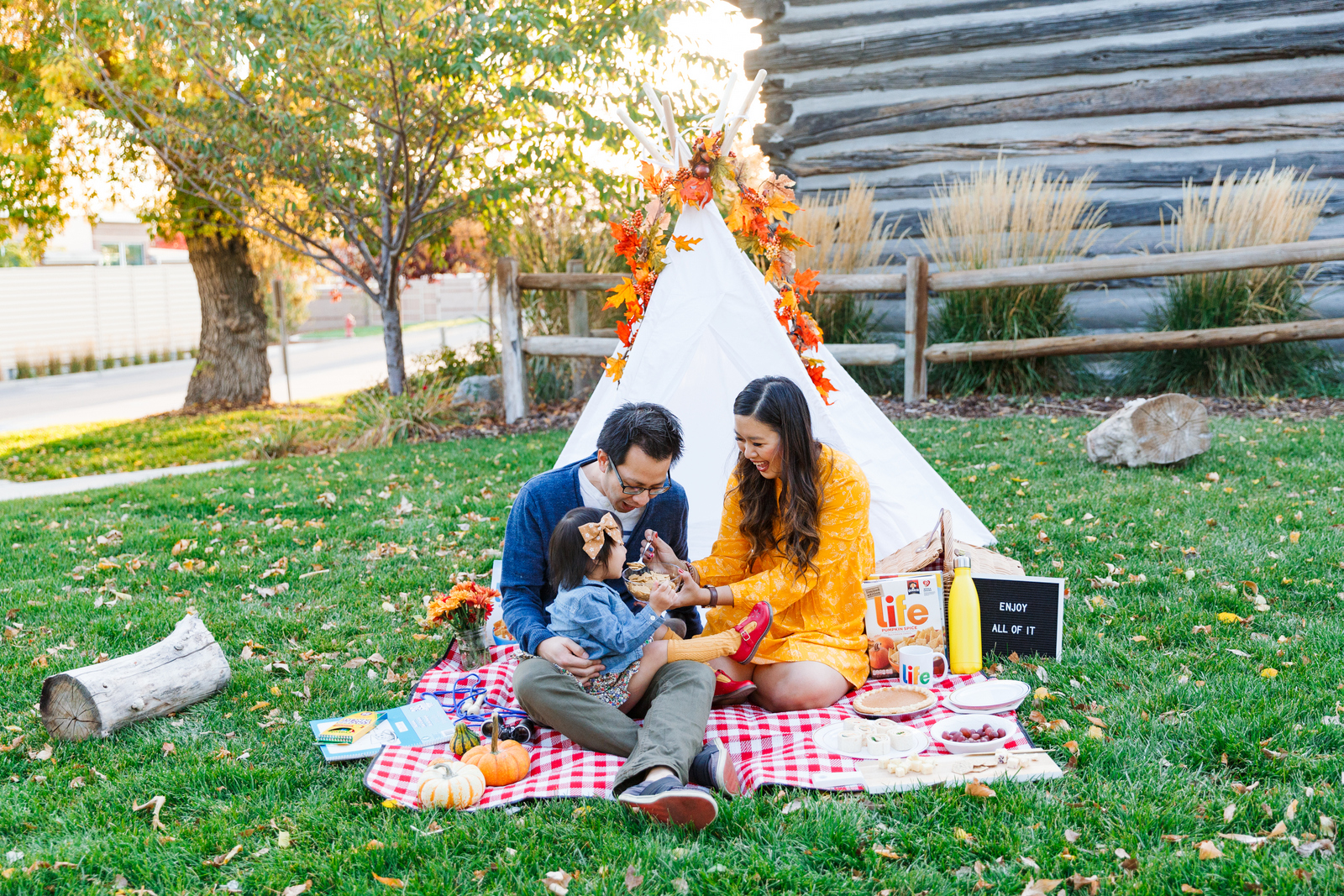 Can you believe that we've gone 2 weeks without our little man? I have to say that we miss him so so much and he actually gets back today and we are all so excited! For 2 weeks, we got to give our little girl 1 on 1 attention, she was spoiled with no one stealing her toys, and we really just got to soak up all her babbles, giggles and cuteness. I can't believe how fast she is growing up right in front of our eyes. With the hustle of life and how busy we are day to day, it's always important to just slow down and enjoy the moment from time to time. Sometimes just being able to relax and focus on family is the best. The other day we set up this little fall family picnic with a blanket, teepee, delicious food, some activities that Vivian would love.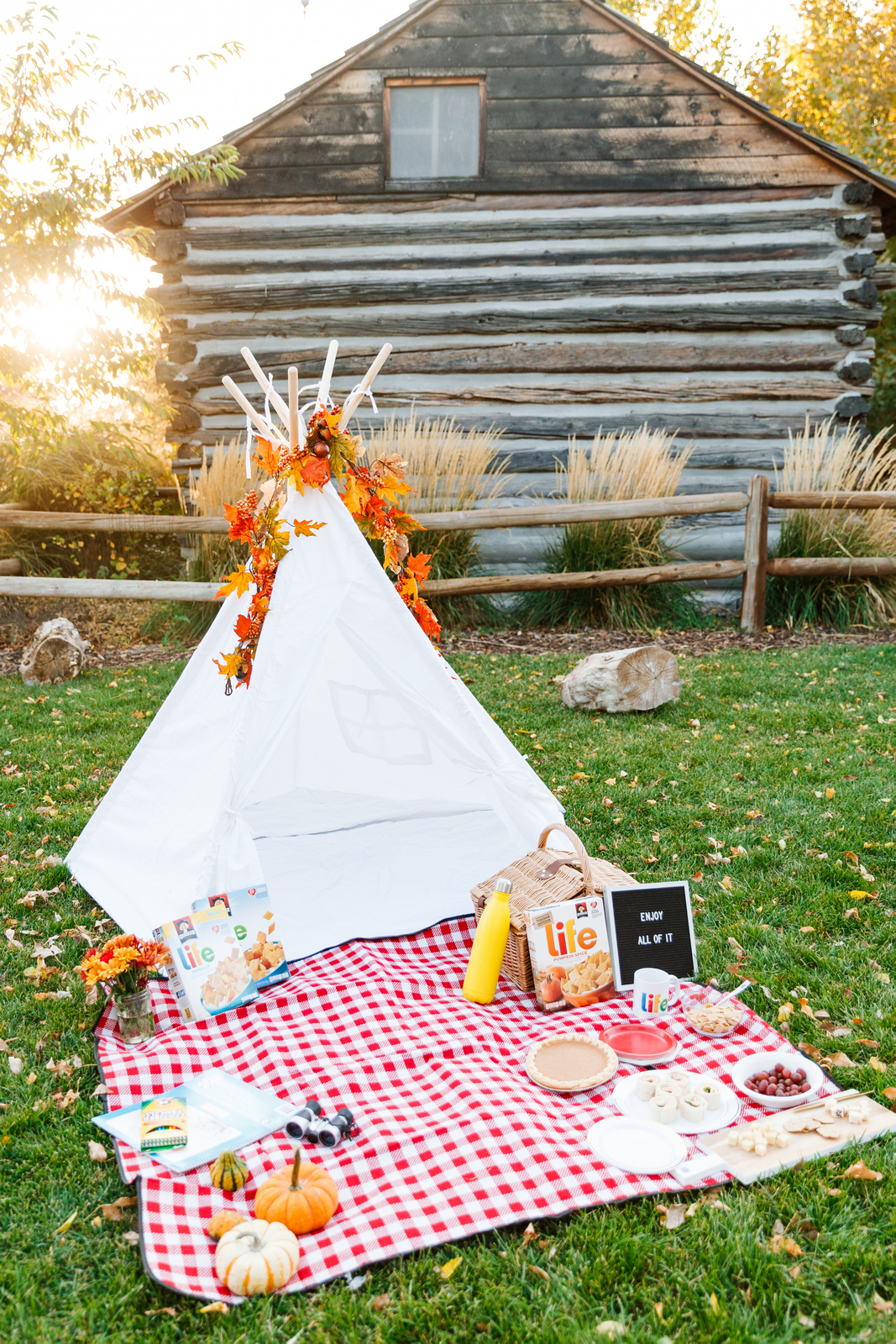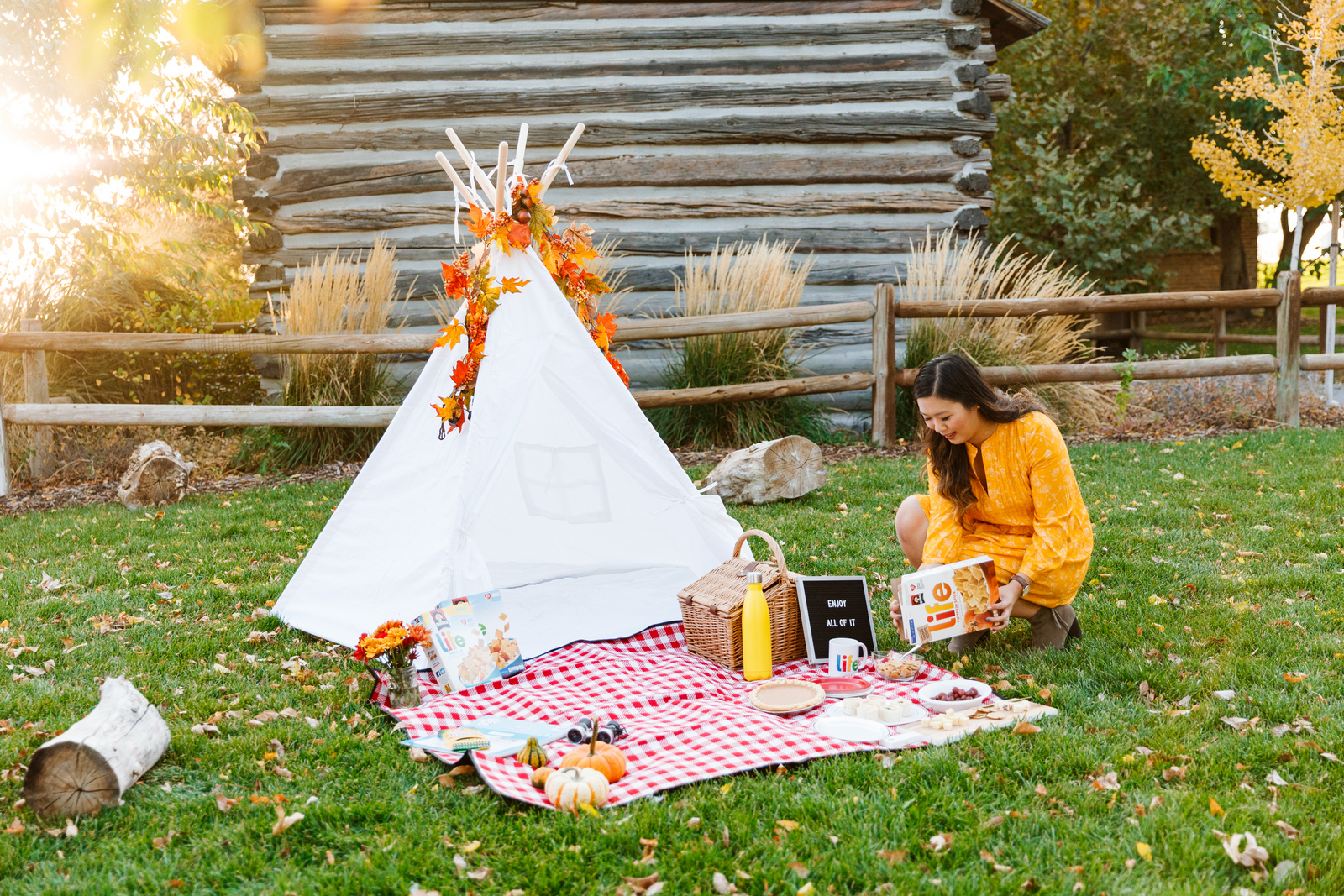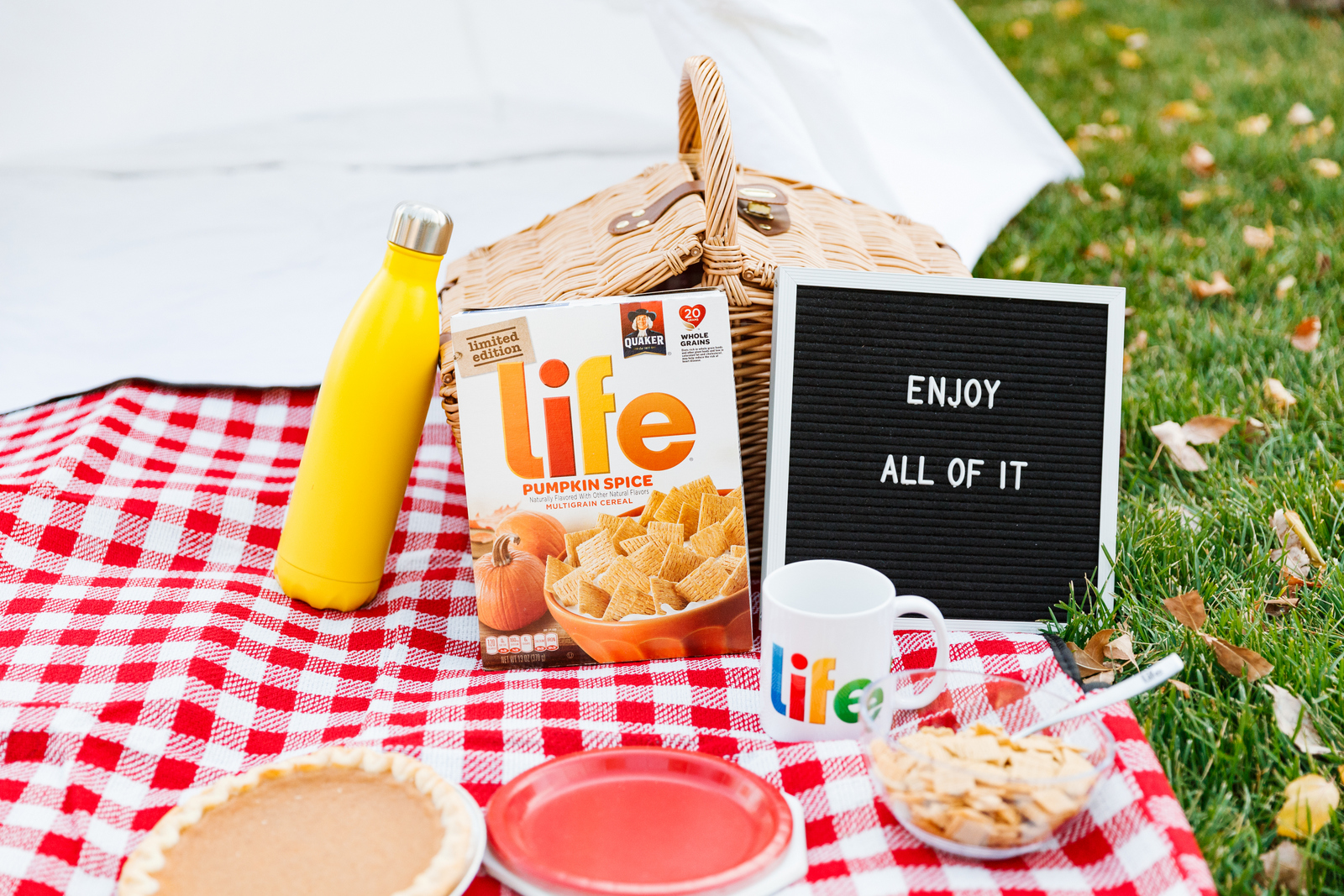 Our little picnic kit was sent to us by Life Cereal to showcase their "Enjoy all of it" campaign. It's all about making fun out of the every day moments in your life and living in the moment. Honestly, I know that Vivian is happiest when we are outdoors, when her mom and dad put their phones down, and when she is eating. Because aren't we all the happiest when we get to eat? Ummm yes. We brought along the Original, Pumpkin Spice and Vanilla varieties with us. Can you guess which one were our favorites? Marvin liked the Original, Vivian liked the Vanilla, and I liked the Pumpkin Spice… I mean Pumpkin Spice all day every day for the win (for me anyways)! 😉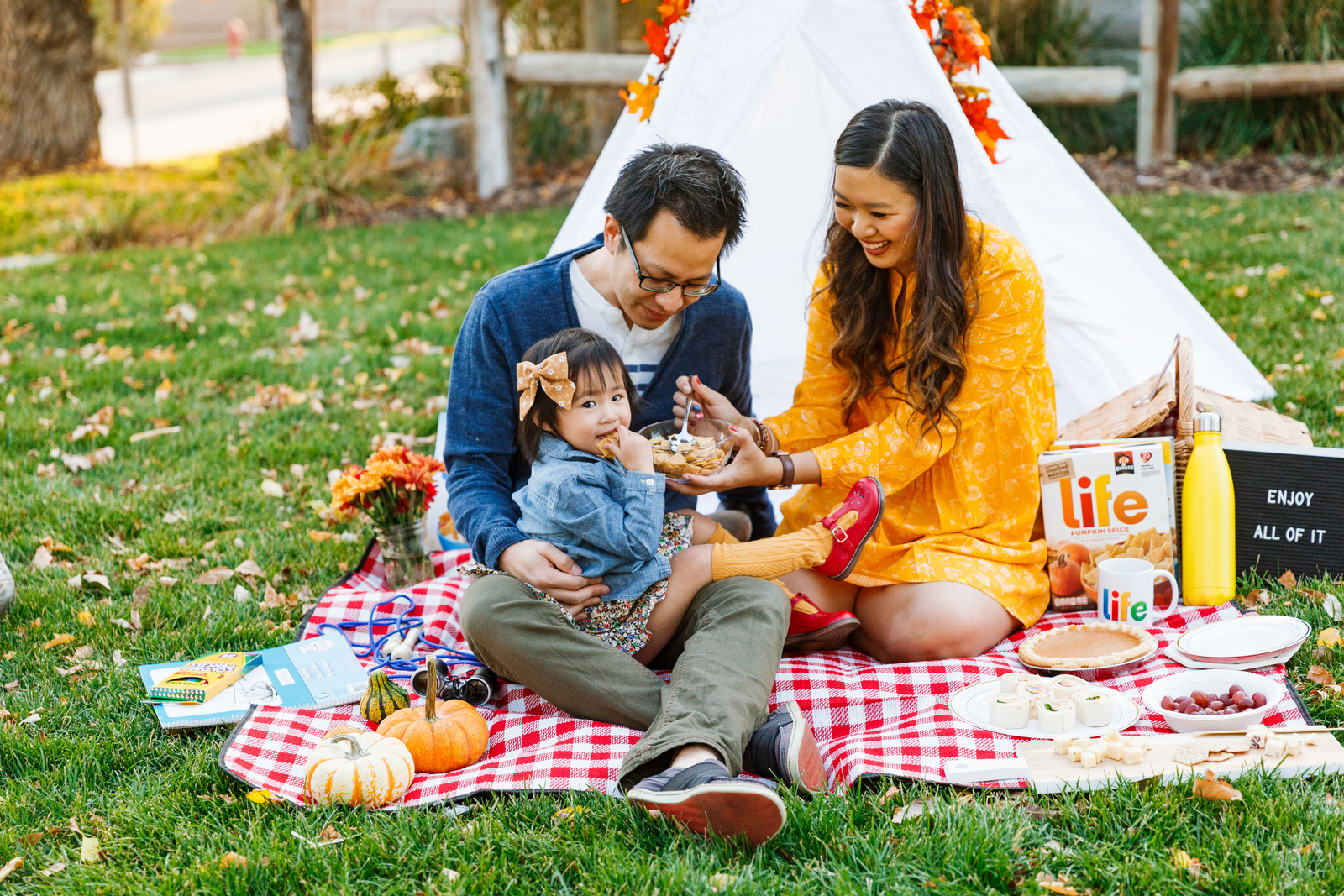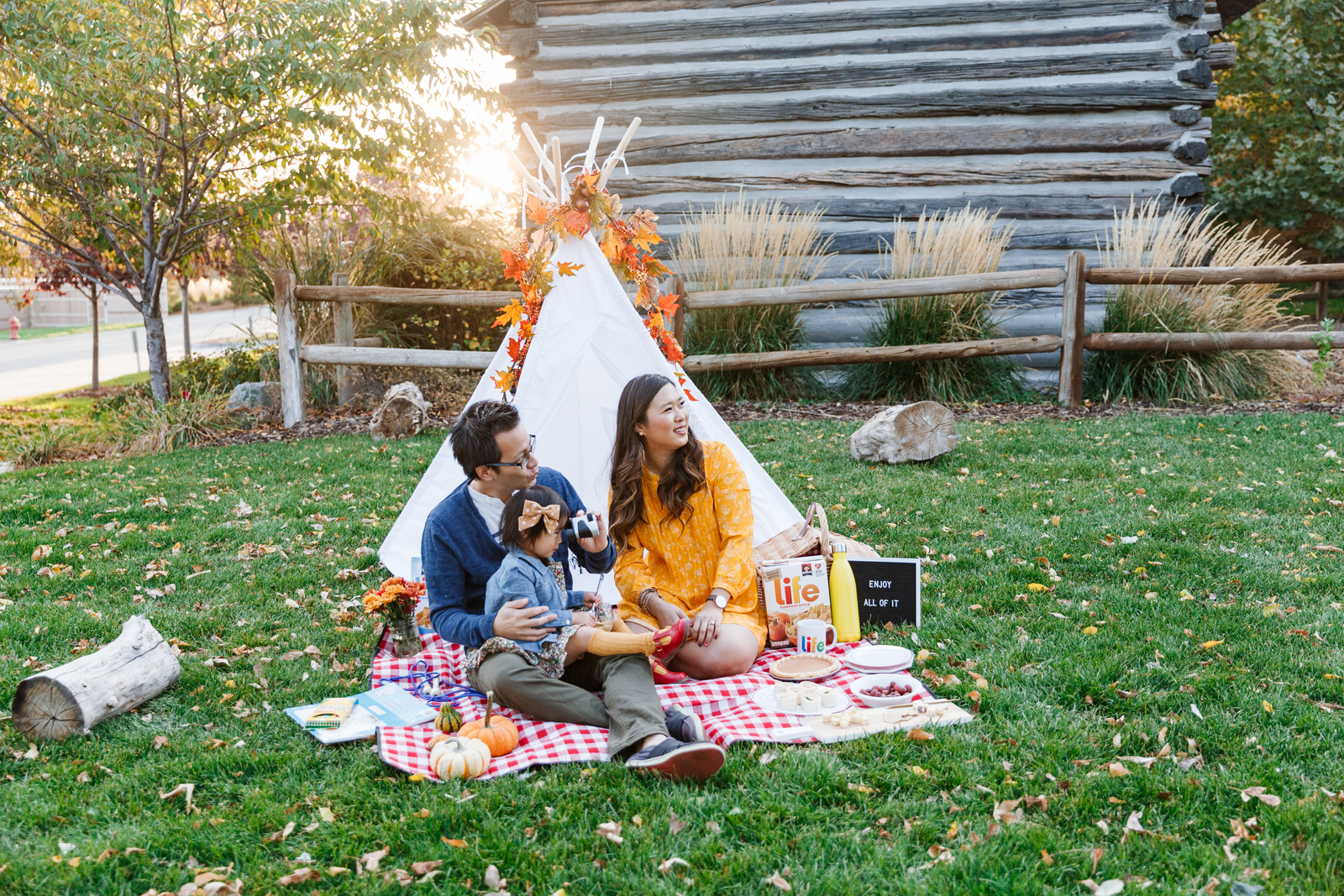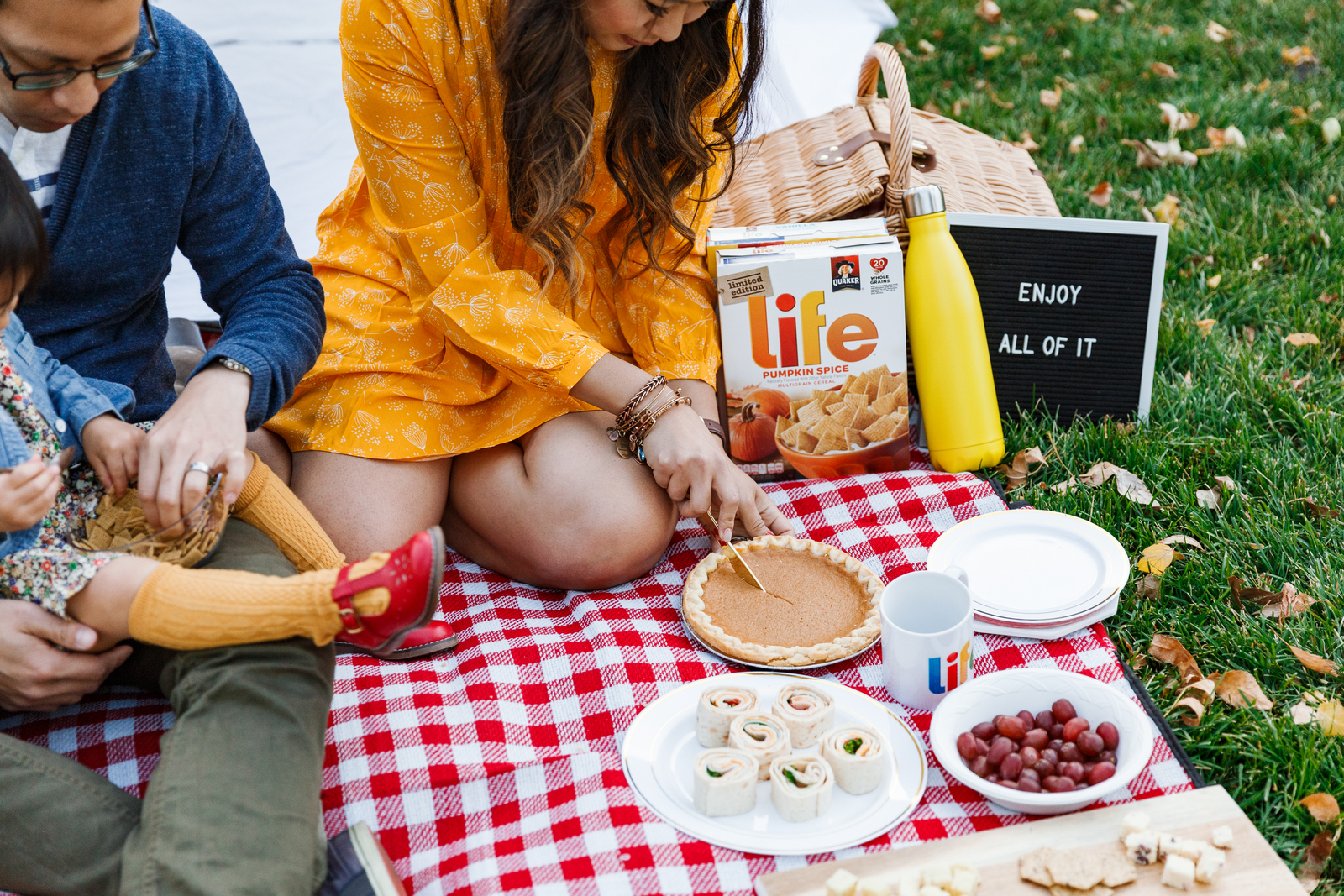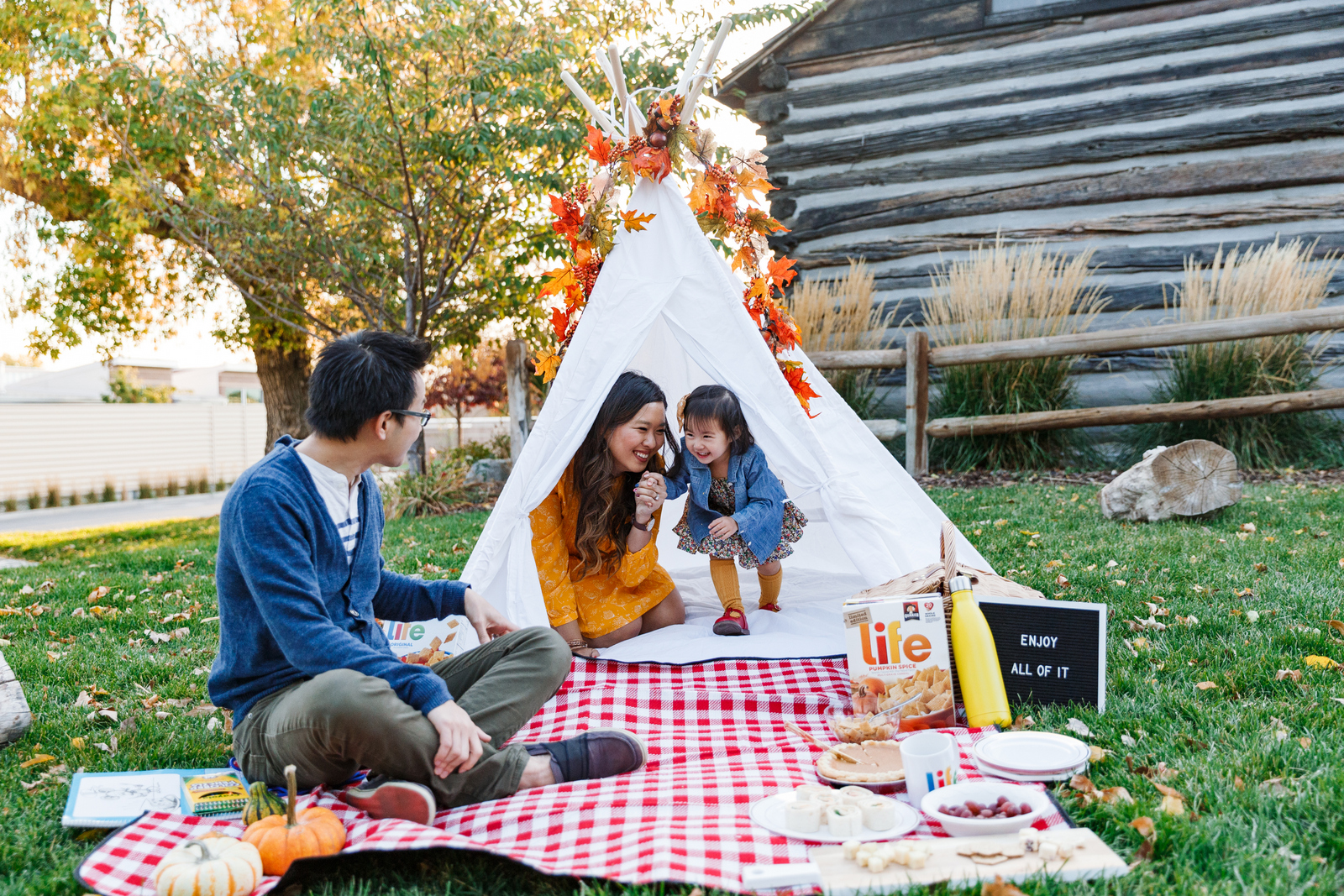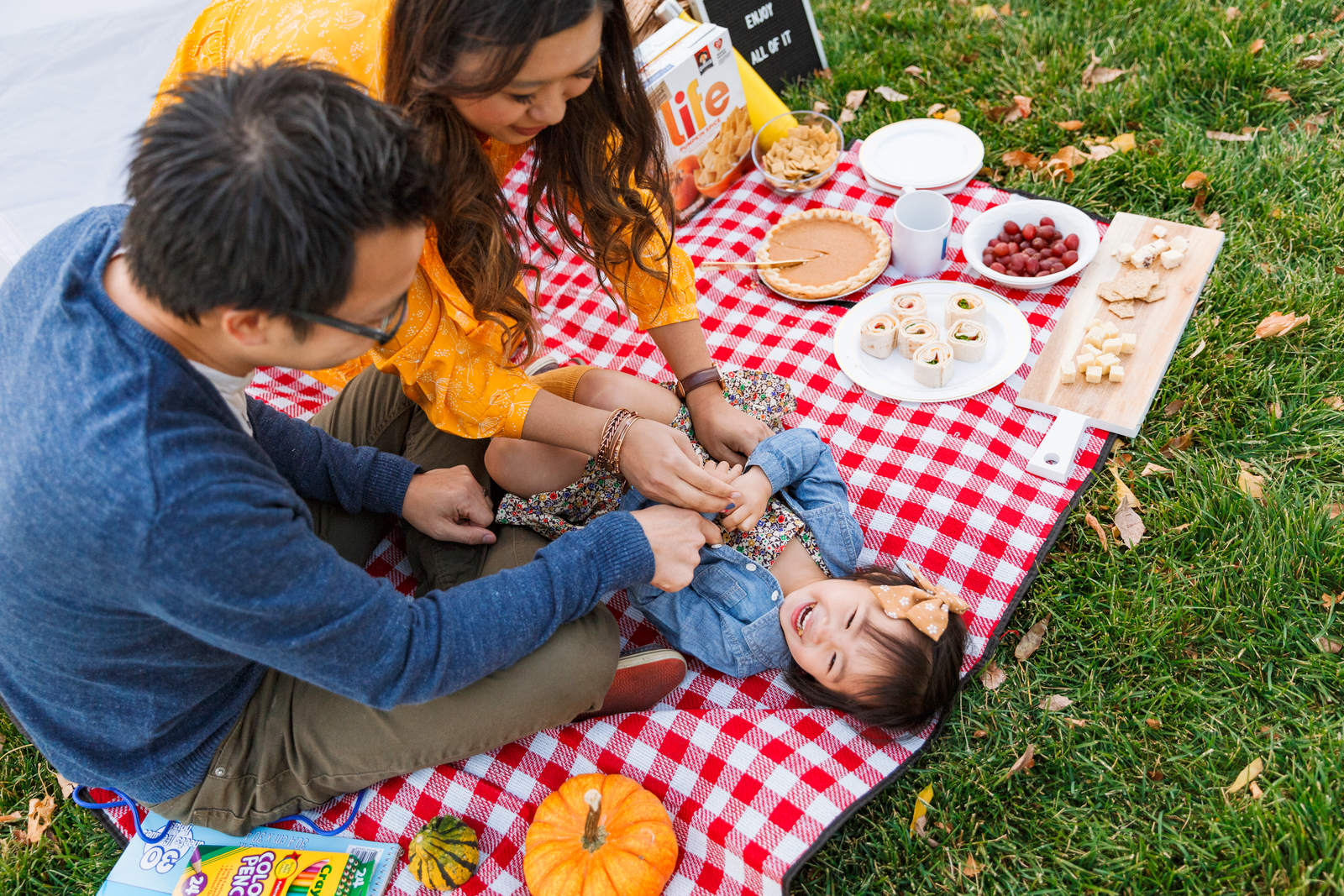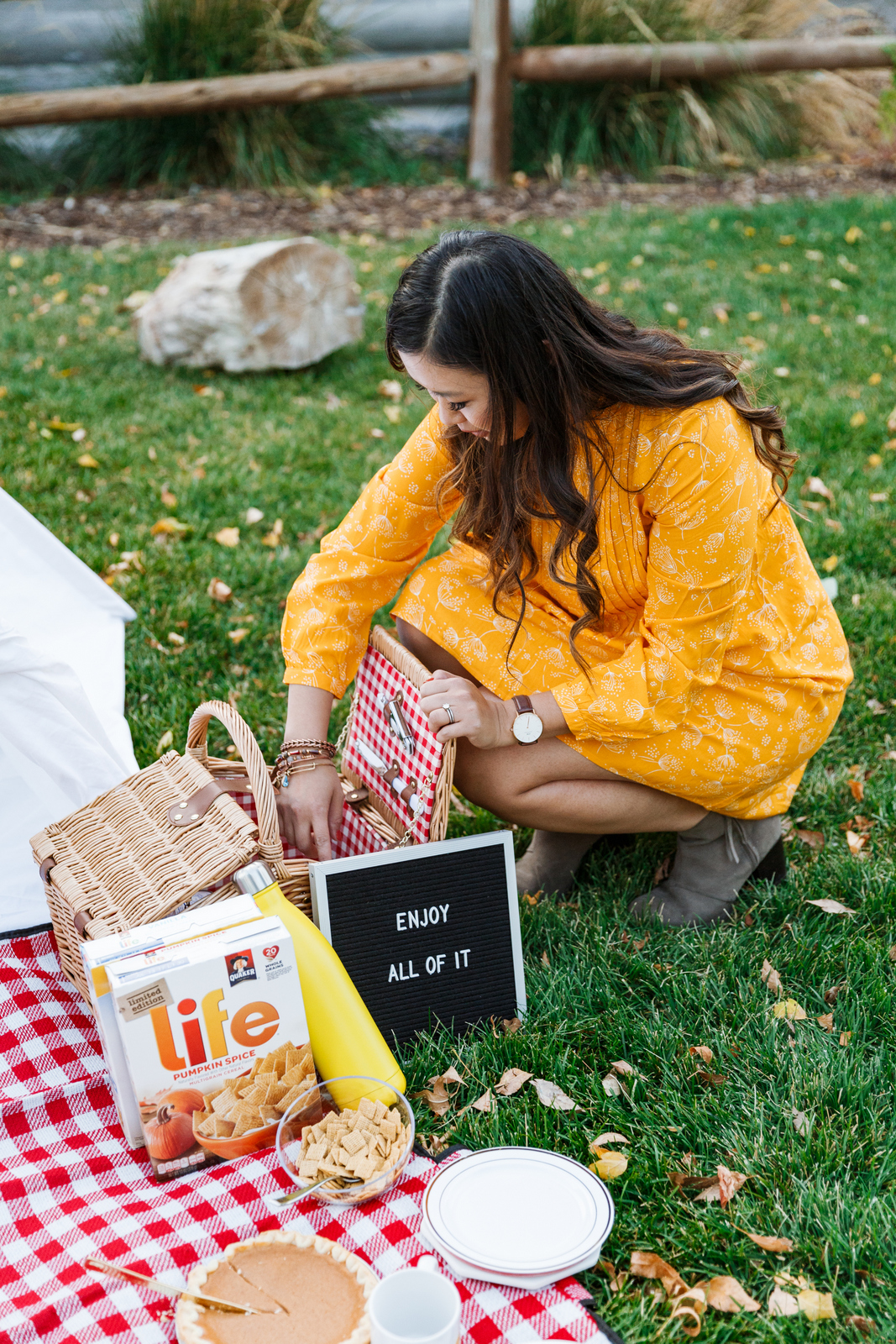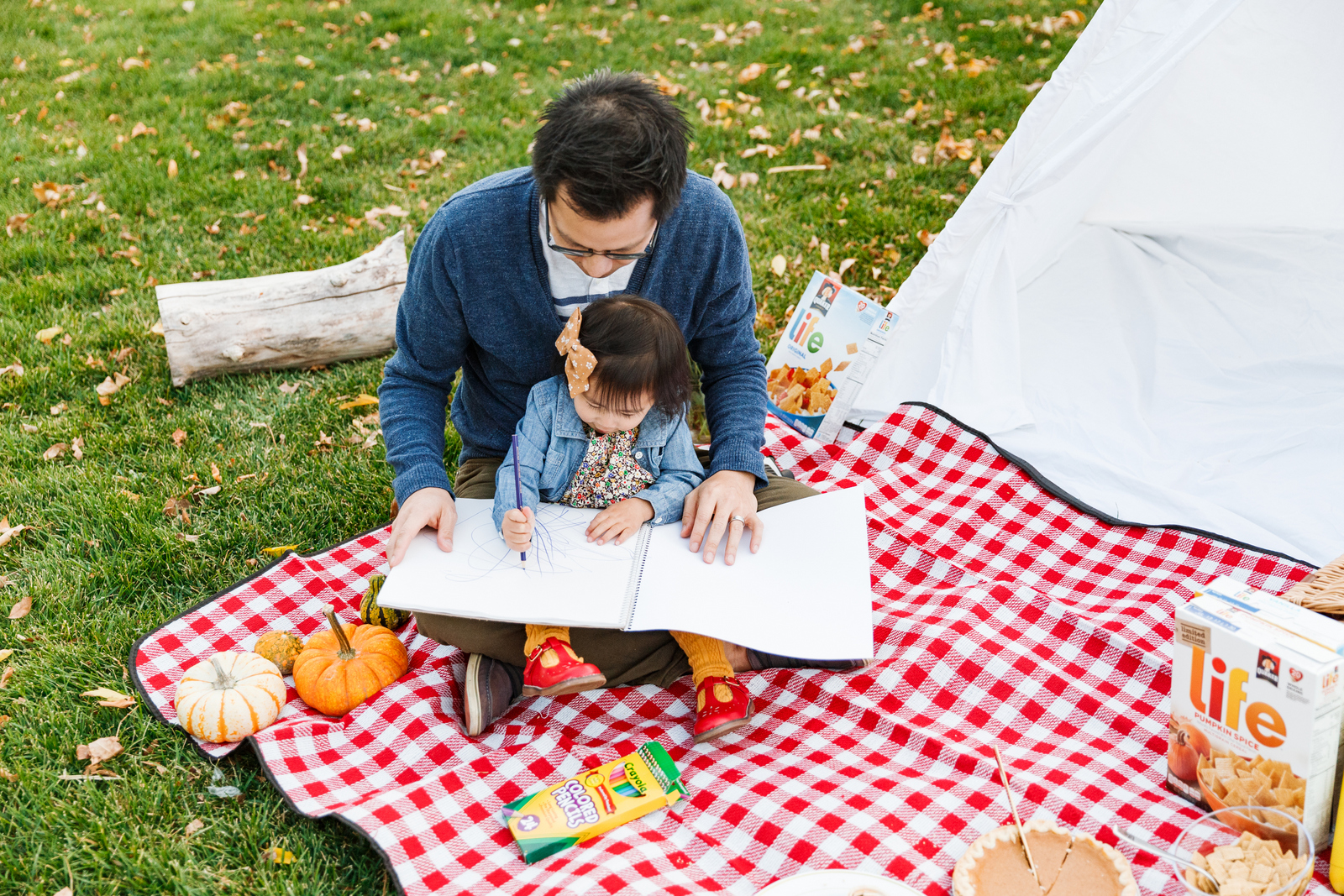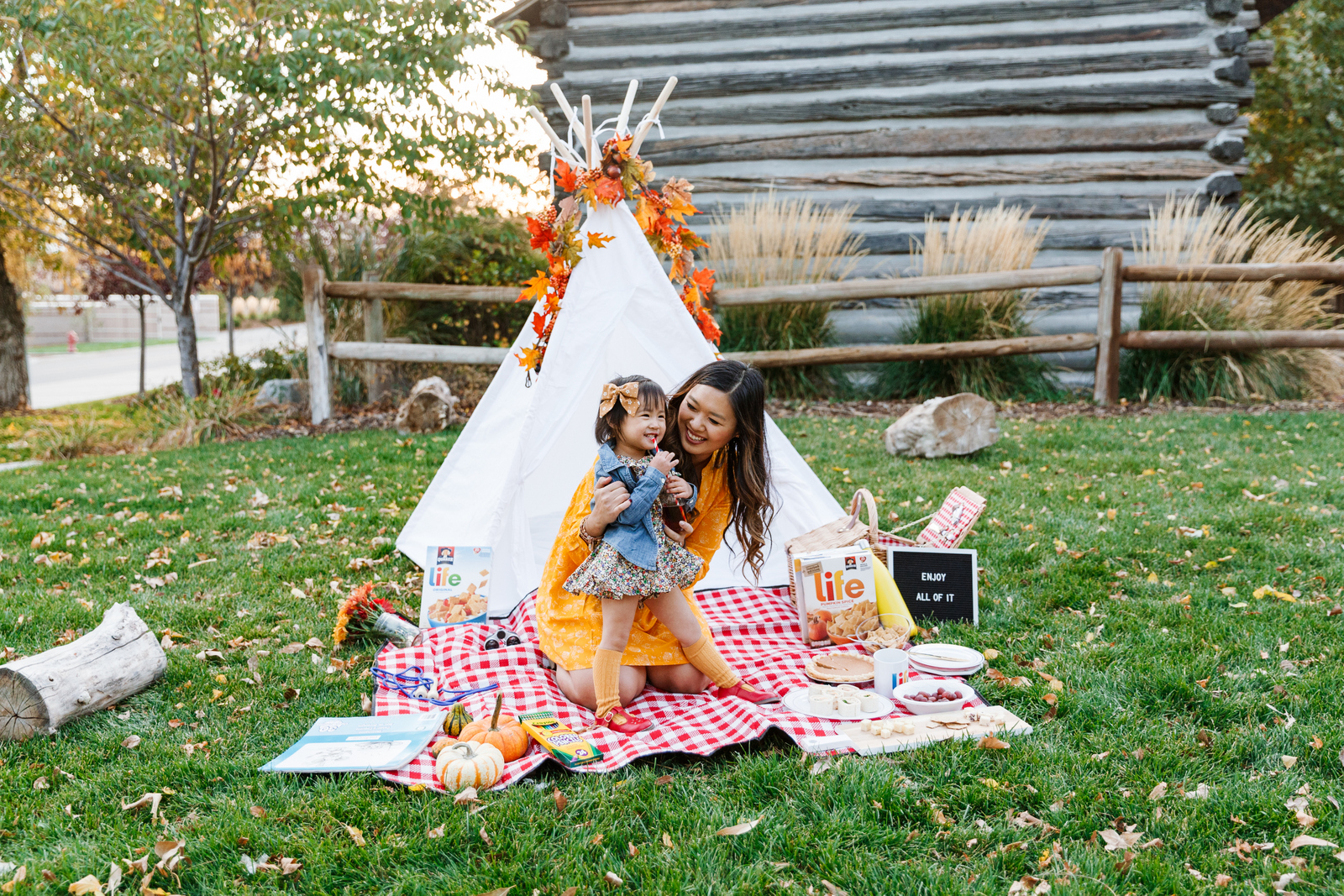 I feel like it was actually a nice change of pace to do a Fall family picnic, as I traditionally think of picnics for Spring and Summer. But with the fall leaves, red and orange flowers, cereal and pie,and warm but not scorching hot weather, it was perfect. Are you interested in throwing a Fall Picnic for your family? Here is a little how to I put together to get you inspired!
How To Throw An Outdoor Fall Picnic In The Park
Things you need:
Blanket
Teepee
Teepee Garland
Binoculars
Jump rope
Coloring book
Coloring pencils
Picnic Basket
Plates
Utensils
Life Cereal – Original, Vanilla, Pumpkin Spice
Pumpkin Pie
Grapes
Cheese Plate
Meat and Cheese Wraps
Swell Bottle for drinks
Pumpkins
Flowers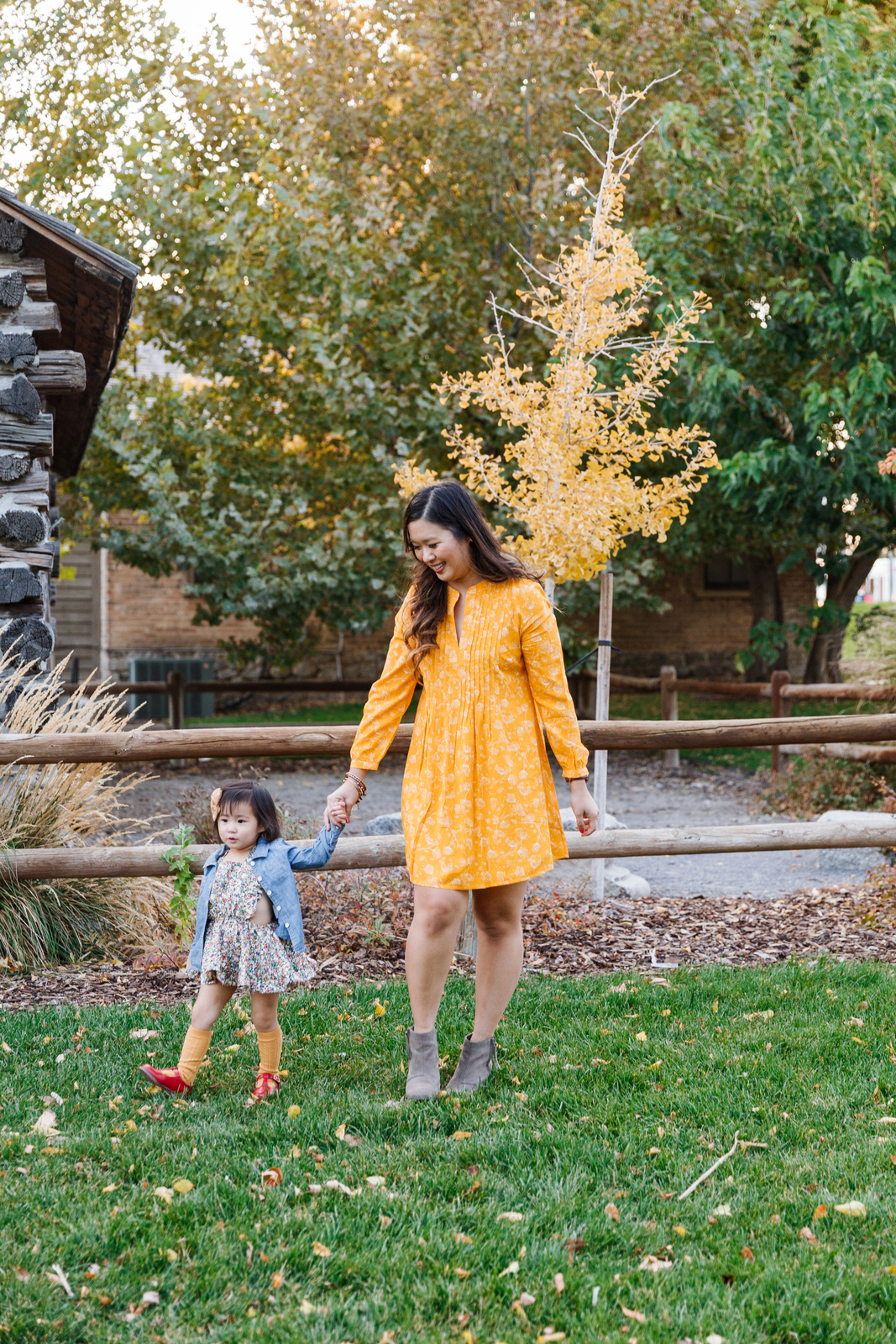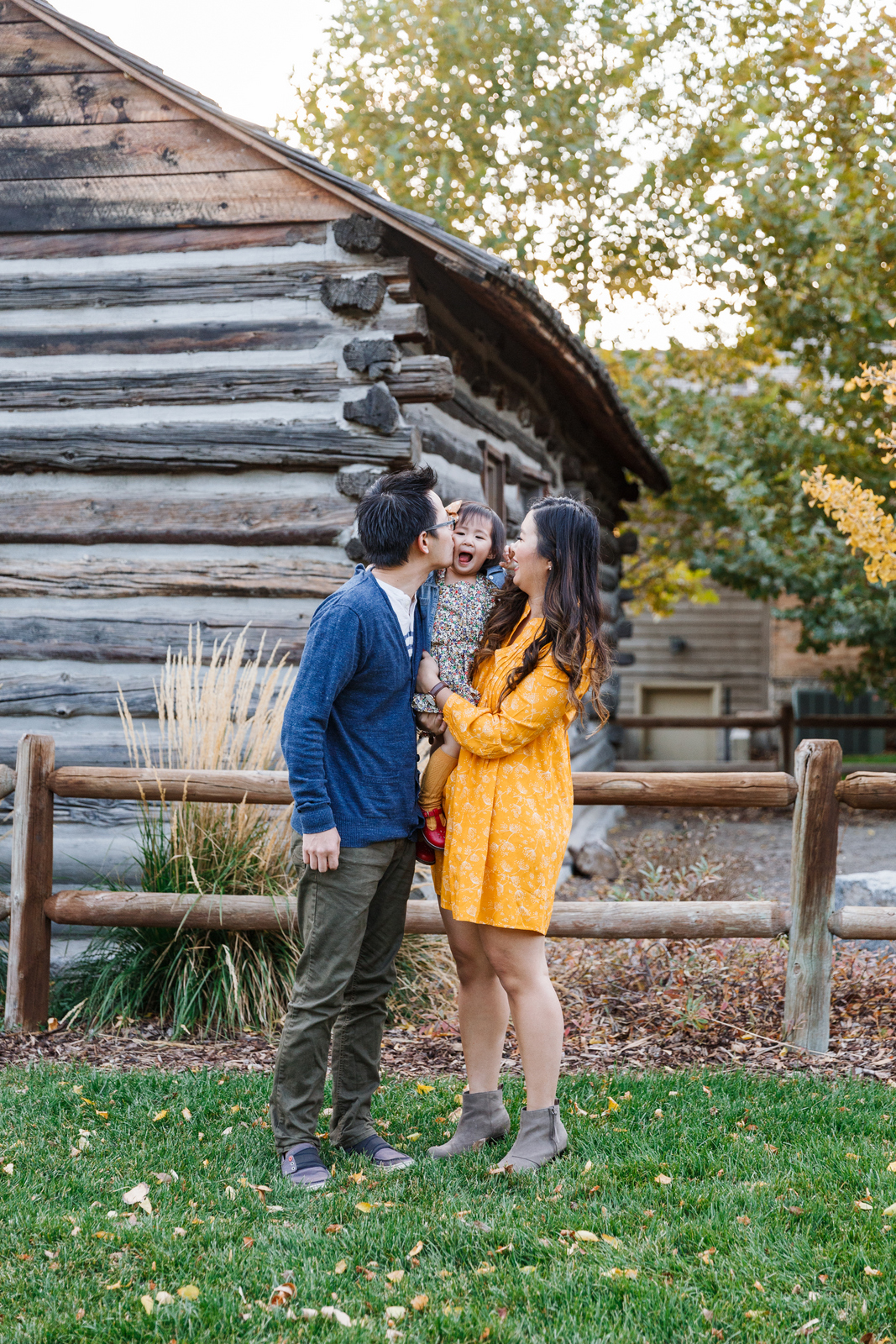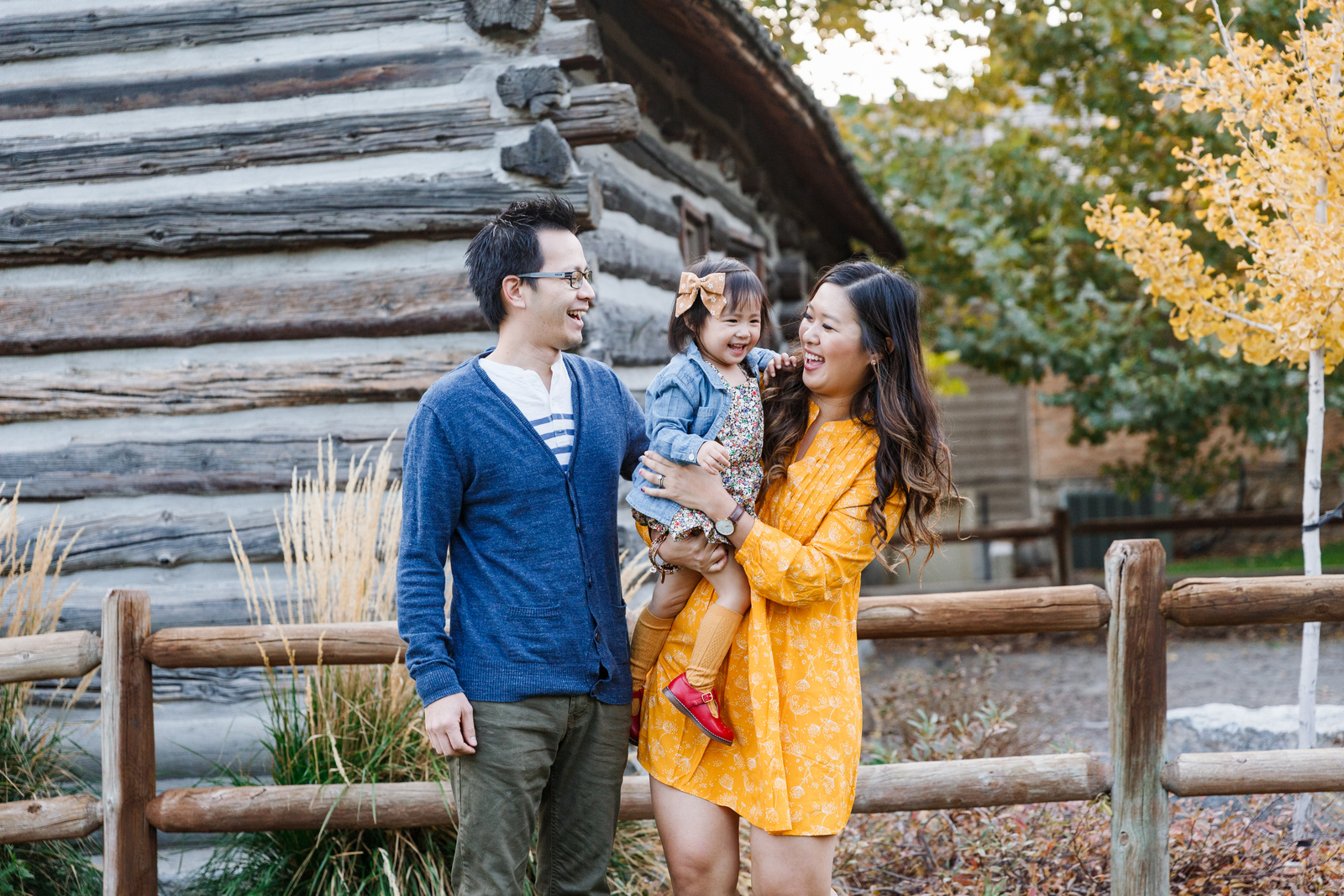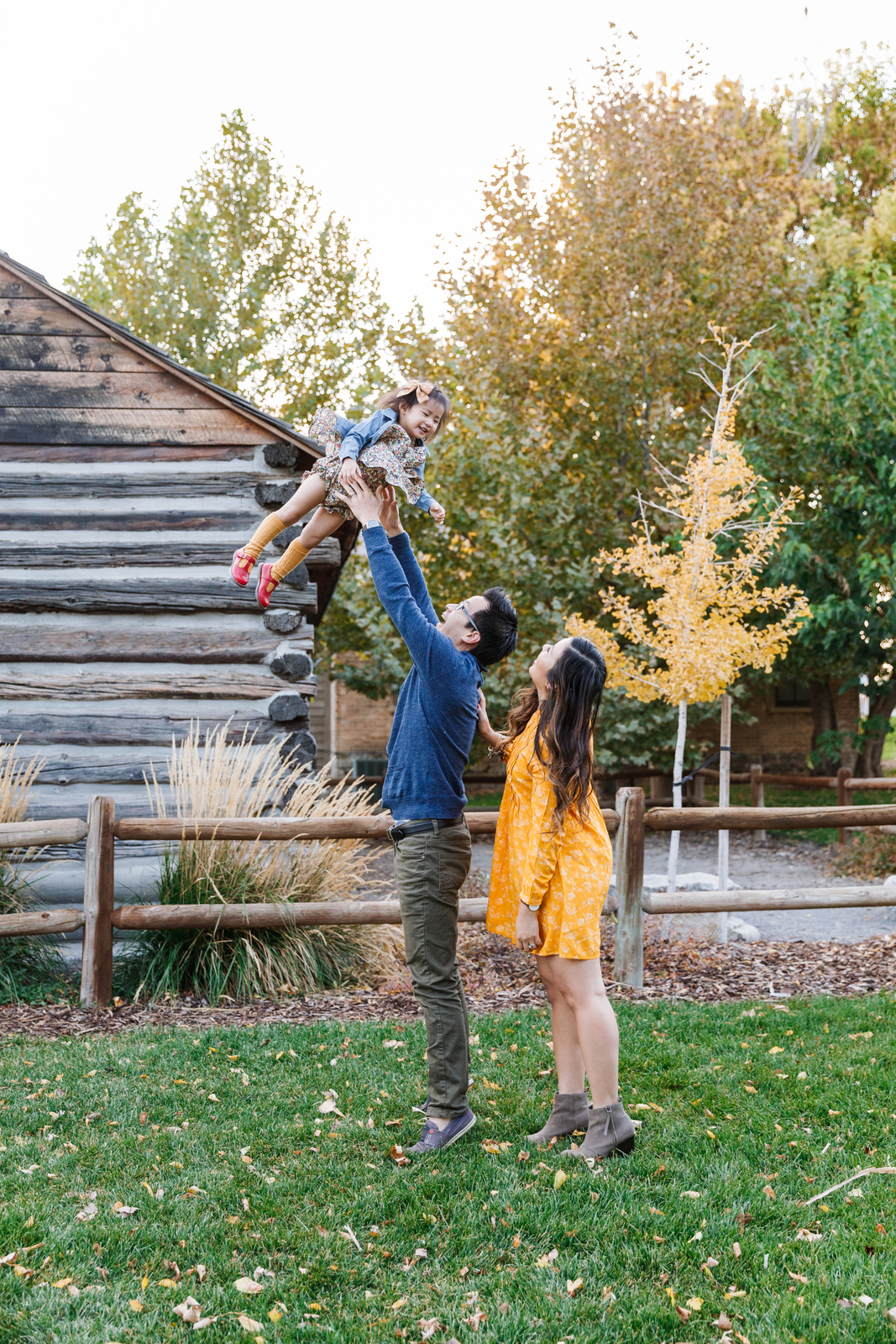 Photography by Diana Putnam Photography
Vivian's outfit details:
Dress: Numi Kids
Bow: Numi Kids
Chambray Shirt: Old Navy
Knee Highs: Shop Happy Tights
Shoes c/o Footmates (use code ALAMODE15 for 15% off)
My outfit details:
Dress: Old Navy
Shoes: Old Navy
Shop the post: