Recently, my friend Amy, a Holistic Nutrition Coach who owns Pura Vida Nutrition, invited a bunch of girls over to her house for a Greens Cooking Class (btw, we totally need another girls night outing pronto). I must admit, that class gave me a new outlook on vegetables and has changed my cooking and eating life. We learned how to make a number of (pretty simple) recipes, my favorite one being…
Kale Chips
Kale is a form of cabbage that does not form a head. Kale is highly nutritious, containing beta carotene, vitamin K, vitamin C, lutein, zeaxanthin, and calcium, i.e. HEALTHY. And we can't forget, it has anti-cancer properties too. To be honest, before this class, I had never bought kale before. You can pretty much get it at any supermarket and here's what it looks like: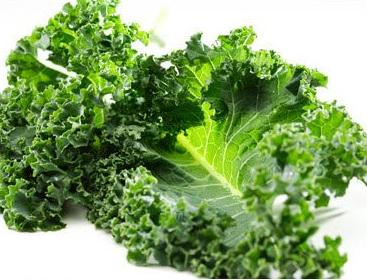 As for Kale Chips, the first time you make them I'd suggest making the Plain variety.
Ingredients:
1 bunch kale
1 tablespoon olive oil
1 teaspoon salt
Preheat oven to 400°F (I've seen some varying temps on this from 350°F-425°F. You may need to adjust baking time depending on the temperature you use.)
Line a baking sheet with aluminum foil (or parchment paper).
With your hands, remove the leaves from the stems and tear into bite-size pieces.
Thoroughly wash kale and dry with salad spinner (or pat dry with paper towel).
Spread out kale on baking sheet and drizzle with olive oil and salt. I've added cayenne pepper and garlic powder to the kale in the below picture to spice them up. Once you've made the Plain variety a few times (kale, olive oil, salt) you can then experiment with any spice(s) you'd like.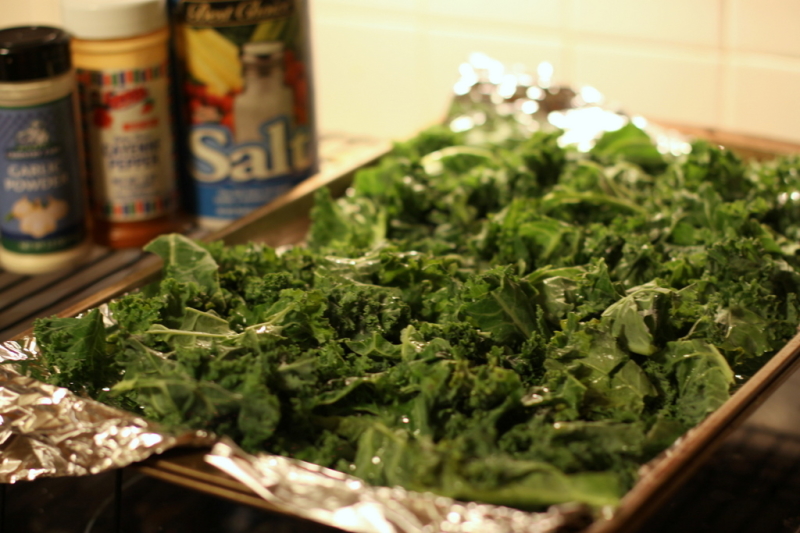 Bake in oven for 5 minutes.
Turn kale over (with tongs) and bake with the other side up.
Bake in oven for another 3-5 minutes until they look crispy and slightly brown on edges. (The time may require your discretion since ovens can vary.)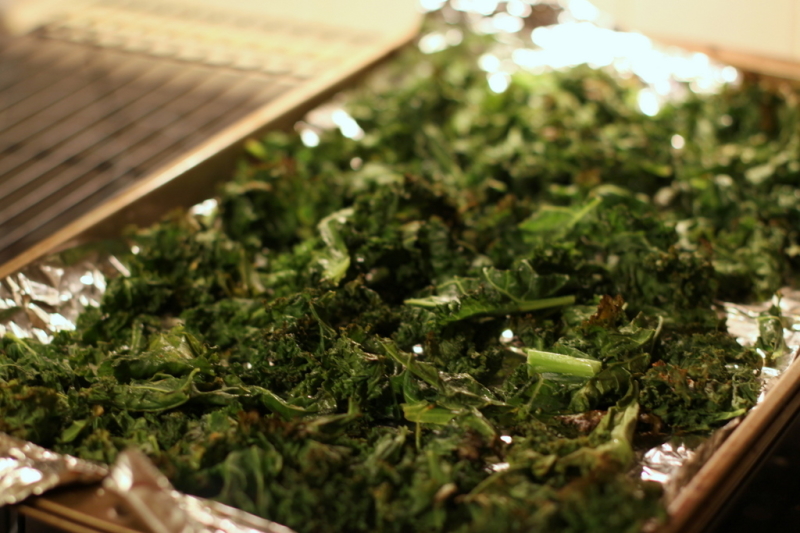 Notice the crispy leaves and slightly brown edges. These are now ready to eat!! I think they taste like potato chips, but my husband wouldn't go as far in making that statement. Remember, you can add any spice you'd like… garlic powder, cayenne, curry, cumin, black pepper, parmesan… the options are endless! One last thing, did I mention that these are addicting??
So. seriously. addicting.
P.S. Now that I got you thinking about vegetables and greens and that the world has to offer, if any of you are looking to purchase some AMAZING landscape photography for your house/apt/condo, please check out Matt's (Amy's husbands') website, Paralyzed Horizons. Check back often as new images will be added all the time! These two are an inspiring couple to be starting up ventures on their own!