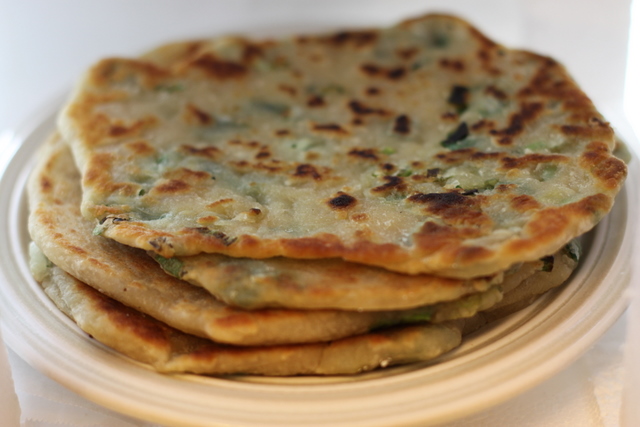 Did you know that Chinese New Year and Valentine's Day both fall on the same day this year? Since I featured a Valentine's Day craft earlier this week, I thought it would be appropriate to feature a recipe in light of the upcoming Year of the Tiger!
Green Onion (Scallion) Pancakes [cong you bing] are one of my favorite Chinese breakfast/snack/side items. For those of you who aren't familiar with green onion pancakes, think more tortilla or naan vs. IHOP. They're pan-fried, savory discs of goodness that are a staple of Taiwanese street vendors. Every time I have green onion pancakes, my imagination zooms me back to those street-side carts.
My amazing MIL taught me how to make green onion pancakes a few months ago and I recently made them on my own for the first time! Needless to say, they weren't perfect — they could have been a little thinner and crispier — but even average green onion pancakes are good green onion pancakes, in my book. There was another first for me, too — this was my first time using a stand mixer (hand-me-down from my MIL)!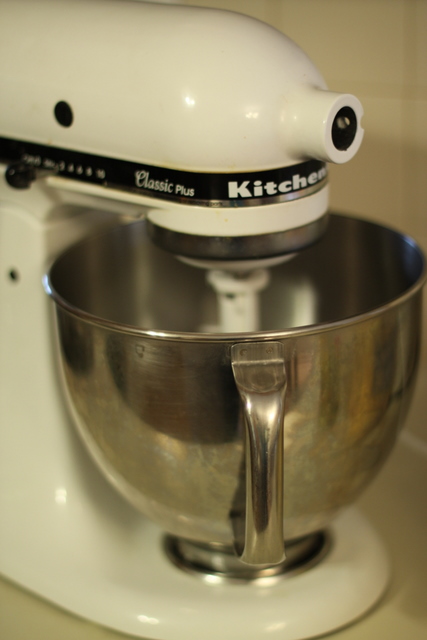 Ingredients:
3 cups flour
1 cup boiling water
1/2 cup cold water
1 tablespoon sesame oil
1/2 teaspoon salt
3 stalks green onions (or 3 scallions), minced
1/2 cup canola oil
Directions:
1. Mix together 3 cups flour, 1 teaspoon canola oil and 1 cup of boiling water.
2. After the above is thoroughly mixed together, slowly add in the cold water a tablespoon at a time while continuously mixing. Make sure the dough doesn't turn too sticky, you may not use the full 1/2 cup of cold water. (This is where I kind of messed up. I put too much cold water in, too fast. I ended up having to add my flour to the mixture so that it wasn't so sticky.)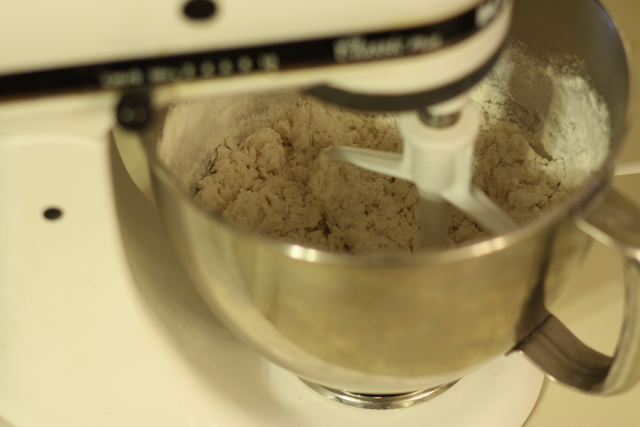 3. Cover dough with plastic wrap and let sit for 1 day (or at least 8 hours) at room temperature to let the dough rise.
4. Take handful sizes of dough and roll into circles (I was able to make 8 total circles).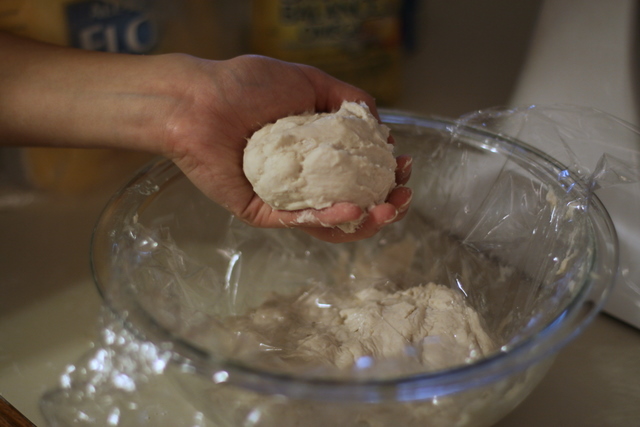 5. Cover dough with sesame oil, salt, and green onions (allocate the ingredients evenly across the number of pancakes you make).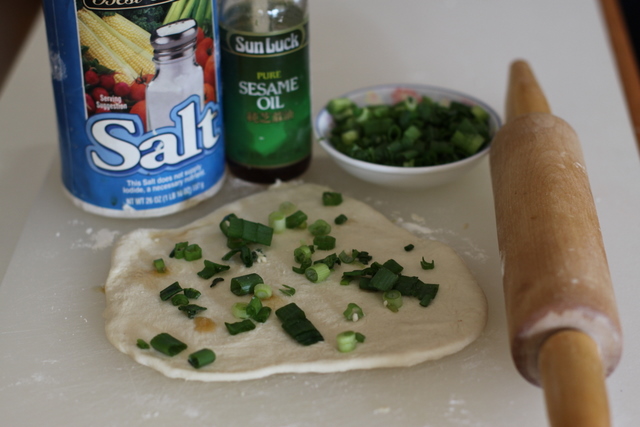 6. Roll dough into log and then coil.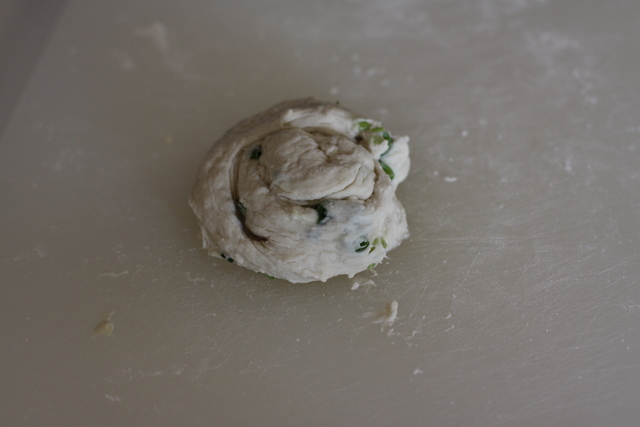 7. Roll dough out into circle again so that the ingredients are thoroughly mixed in the dough.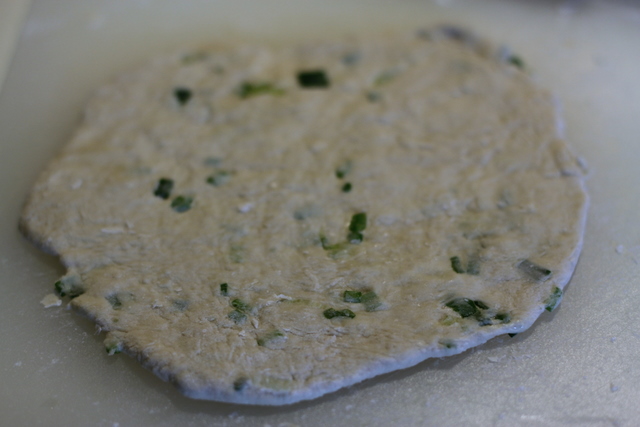 8. Brown both sides of pancakes in a skillet with oil.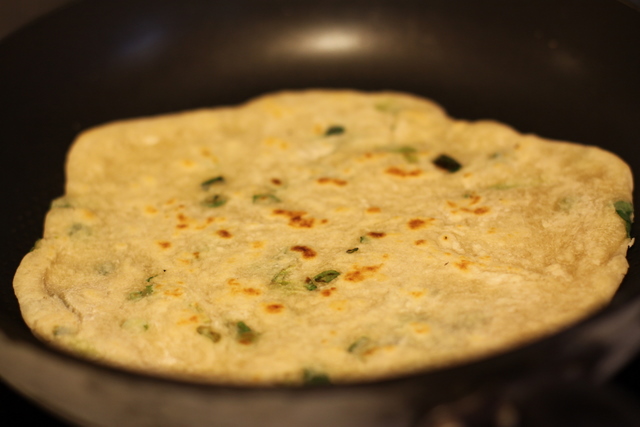 I was perfectly happy eating these plain but for the sauce lovers, here's a suggested sauce you could dip these crispies in! YUM!
Dipping Sauce
1/4 cup soy sauce
1/4 cup rice vinegar
1/4 cup sliced scallions
1 teaspoon grated ginger
1 teaspoon red pepper flakes
1 teaspoon sugar