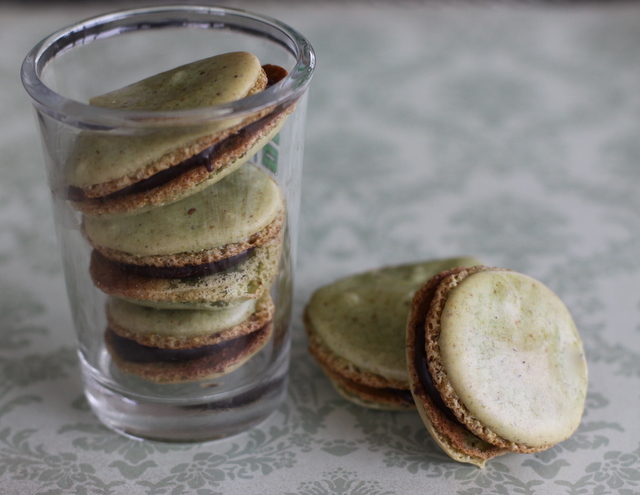 As the title of this post says… I made macarons AGAIN, this time with more success (still not perfect, but I will get there hopefully)! So since I already posted about the process here, I'm just going to update you with the things I changed this time.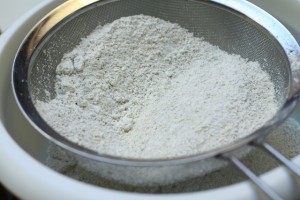 Exhibit A – I sifted the ground pistachios and almonds so that there weren't any big chunks.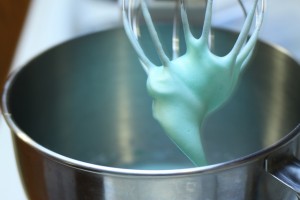 Exhibit B – I made sure to form stiffer peaks this time.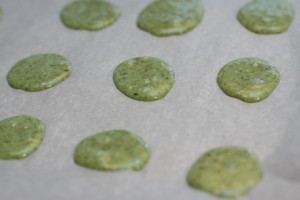 Exhibit C – I piped them a bit smaller and rounder (I still need help making perfect circles while piping).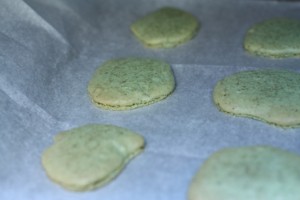 Exhibit D – YAY YAY Happy Dance! We have SMOOTH TOPS and (tiny) FEET!!!! This time I propped the oven door open with a wooden spoon during the entire baking process. Some of the feet were a little burnt (top picture)… not sure how to fix that for next time, but hopefully I can figure it out.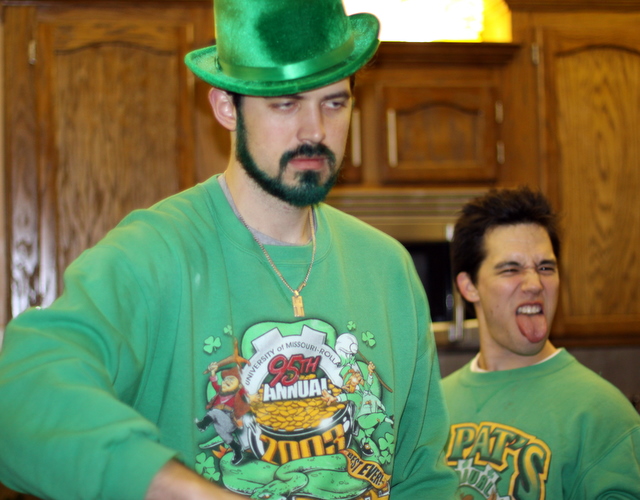 And lastly, I hope your St. Patty's Day celebration is full of green threads, beards, hats, beer and downright sticking-your-tongue-out FUN! (Thanks for the great poses Bryce and Kurt!)