I got tagged by Lola's Girl to post the contents of my bag! But first, I'd like to explain the origins of my bag… a freshly sewn over-the-shoulder bag with Amy Butler fabric. My girl friends and I have been obsessed with taking sewing classes at Urban Arts + Crafts, a cute little craft shop in Briarcliff Village in Kansas City, MO, the pattern for this Karina Bag was made by someone who works there. For the duration of the class, the instructor kept talking about a new cupcake shop that opened up in the area… so we sewed quickly and efficiently with cupcakes as our end goal. But then the cupcake shop ended up being closed… so SAD. Oh well, at least we still finished the afternoon with FABULOUS bags and less calories consumed!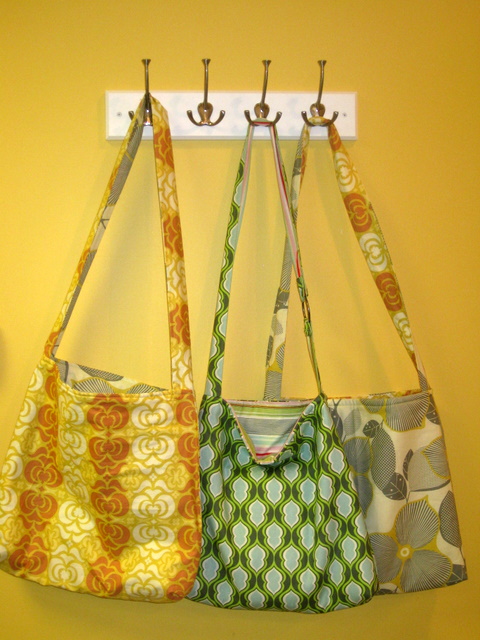 They are actually reversible too! 🙂 Well as long as a mini hand-stitched portion doesn't bother you (ugh, not a fan of hand-stitching)!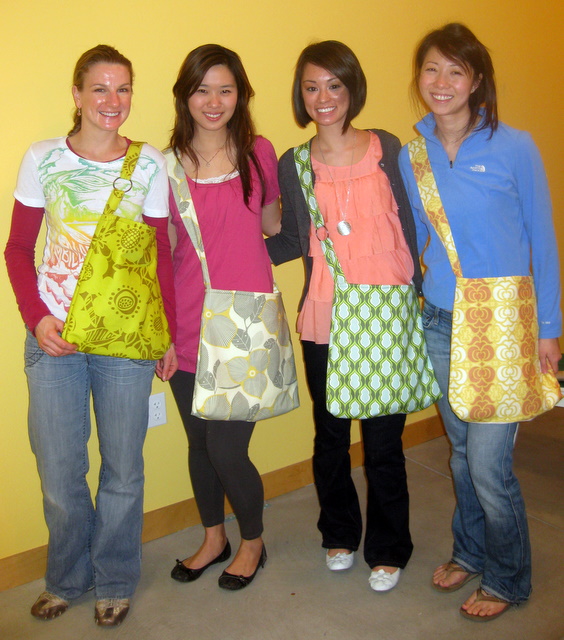 And now for the contents of my new bag. 🙂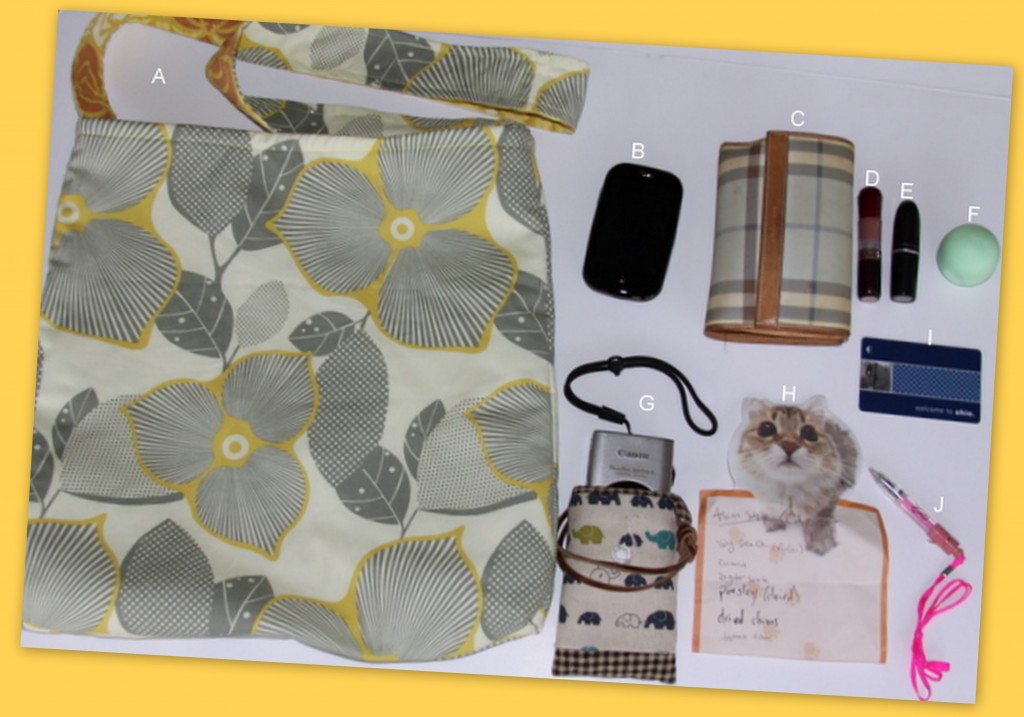 A. I've pretty much explained it above… it's my new bag, made my yours truly~!
B. My new Palm Pre and my first touch screen phone. Still trying to get over fat fingering everything.
C. My bulging Burberry wallet… I wish it was bulging from cash, but no, it's from all my rewards and gift cards… Parking Spot, AMC, Delta, Hilton, DSW, Cheesecake Factory, H&M…
D. Lavshuca lip gloss – BE2 – you can't see it but it pumps out the lipgloss in a shape of a heart, I bought this in Taiwan and I'm not sure if they sell this in the U.S.
E. MAC lipstick – Midi Muave color

F. EOS lip balm – oh so very very smooth, given to me by my sister-in-law
G. Canon PowerShot SD 770IS + cute elephant pouch that I bought at a Taiwanese night market
H. Grocery list on kitty notepad – this was last week's list, I still have yet to get the spices
I. Hampton Inn room key – this is actually my key from last week but I forgot to return it, ironically, I will be staying at another Hampton Inn in Ohio next week too.
J. Pink pen – it is essential to always have a writing utensil with me in case I don't have my laptop, so of course I need to carry a pink one!
What's in your bag??
I tag the following bloggers…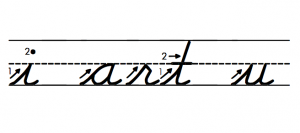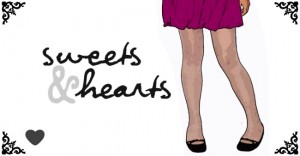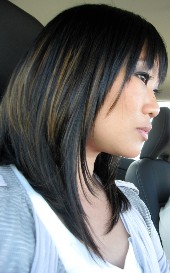 *NEW ADDITION*

By request, let's see what's in your manbag, satchel, manpurse, satchel, murse, J.Le! 😉
***
Make sure you come back to this post and leave a link in the comments so we can get a glimpse at what you're carrying around! Have fun and don't forget to pass this along! If you choose not to partake, don't worry, I won't be offended, I know we're all busy! But I hope at least a few of you do partake so we can keep the chain going through the vast blogosphere of ours! 🙂