I never explained the reason I was in Philadelphia for the Battle of the Philly Cheesesteaks! Well, I was there the beautiful wedding of Roanna and Reed! Remember, I planned her Bachelorette Party awhile back? 🙂 Anyhow, you knew I couldn't let you go without a post of the wedding pictures we took! I also happened to just download the 30-day free trial of Lightroom and found this cool preset called Sweet Honey that makes things look a bit more vintage! It was fun to play around with a some new editing software and although I did make some more adjustments after the preset, presets make things a lot easier. I'm really digging this effect, do you like it? Do you know of any cool free Lightroom presets you think I should check out before my trial expires??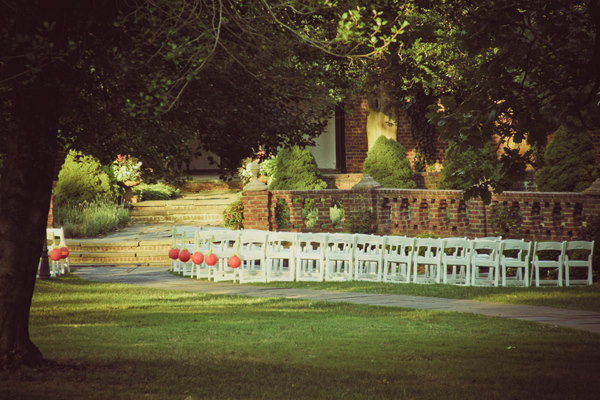 On one fine Saturday afternoon in Philadelphia…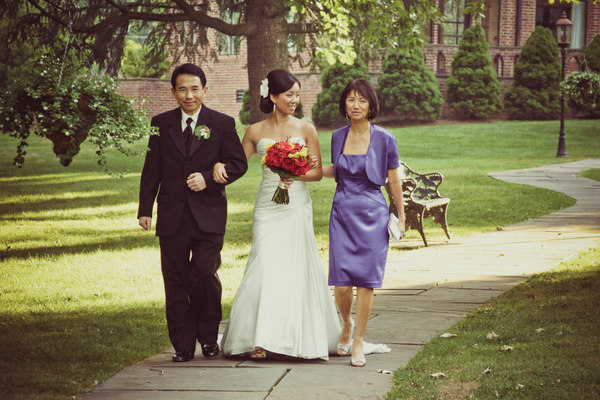 a beautiful bride walked down the aisle with her parents!
A prayer, vow, and exchange of rings later…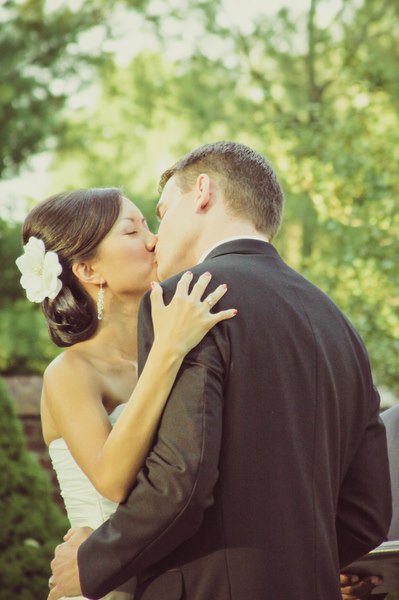 he kissed the bride!
And off they went on their merry way to wedded bliss…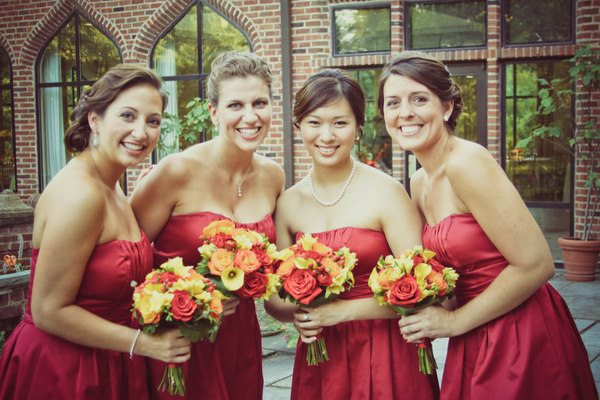 and me and three others could not have been happier for them!
But we couldn't let them go off to Rio, without a celebration…
And out they came in their Chinese traditional outfits for their first dance!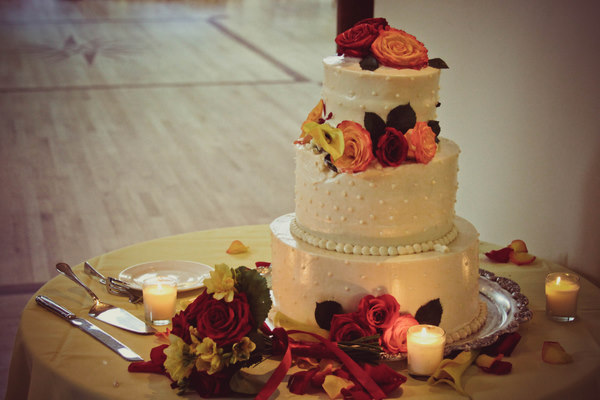 Delicious appetizers, entrees and cake later…
The newlyweds joined us for some fun!
But of course the night could not end without finding out who would be next in line!
Congrats you two! I was so honored to stand next to you on your big day! Hope you enjoyed your honeymoon in Rio, are you used to saying husband and wife yet (that seriously took me sooo long to get used to)?? 🙂
Oh yea, I'm linking up my favorite photo to…