Hello Tuesday!  So as you know, a few weeks ago I was in California to attend our last wedding of this year (our eighth one)!  But this wedding was a different one for me because my husband played groomsmen and I played assistant photographer/second shooter to Anna Wu Photography!  🙂  I was able to really use my new 17-55 F2.8 lens to its full capacity.  I took a ton more photos than I normally do for a wedding and they were all in RAW too (usually I just shoot in JPEG).  I learned so much about what it takes to be a wedding photographer; how intensive it can be, how food deprived you can be, how rewarding it can be, and how to use my external flash for indoor receptions with dark lighting (thanks to the Seaglass Videography team)!
Here is a sneak peek at some photos taken with my Canon 50D and 17-55 F2.8 lens!
The bride's TWO dresses were absolutely beautiful.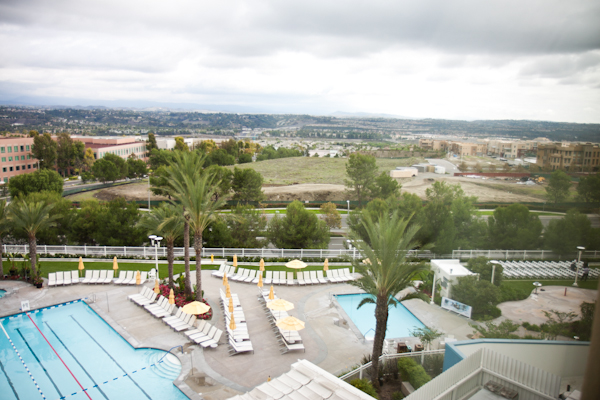 Here's the view from boy's getting ready hotel room, see the ceremony location at the bottom right?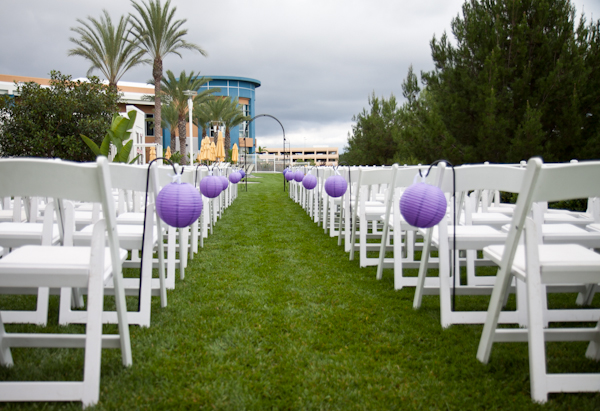 Such a pretty ceremony setup, love the purple lanterns!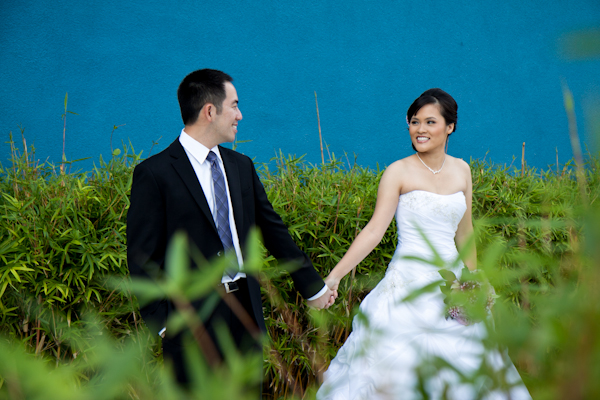 Kevin and Jenny during their First Look photo shoot, that blue backdrop is stunning!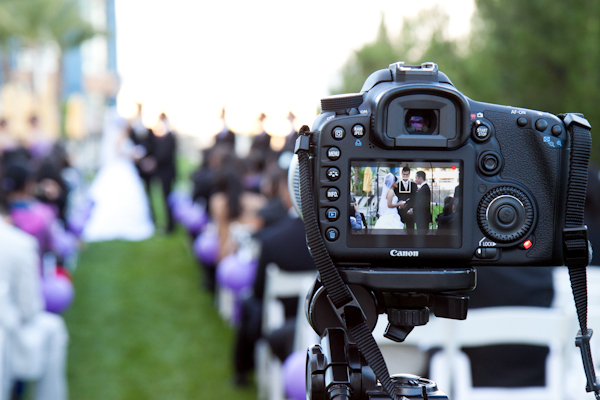 I also played part-time videographer for the ceremony and snapped a photo of the video being recorded!  This is the photo I'll be linking up to Sweet Shot Tuesdays (have you linked up yet)?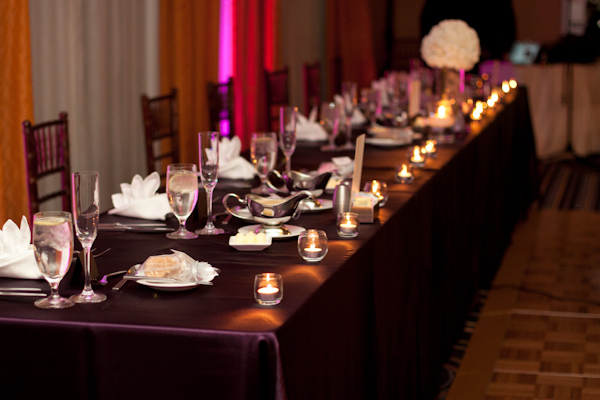 I loved their reception setup with the purple table clothes, white centerpieces, mood lighting, and gorgeous cake!  So happy that I learned how to use my external flash or else these photos probably would have looked drab.
Full wedding photo post(s) to come next week!