A few days ago, I came home to a beautiful red box on my doorstep and when I saw who it was from, I squealed with excitement!  As I was bringing it into the house, I kept smelling hints of something that smelled like lavender or flowers and I was wondering if it was coming from the box or not but figured it must!  When I finally unraveled the cord and opened the box, I was overwhelmed with a beautiful smell!!  First thing i saw was the wooden block picture of me and Marvin and I have to say, it brought me to tears, foreals! And then I saw the CD and immediately wished that Marvin was home so we could look at the pictures together, I thought about looking at them myself first, but realized it would be more special if we looked at them together!  Read on for the story behind this lovely package! 🙂
Back in October (whoa, time flies!) when I was out in LA attending my friend's wedding (same trip I met Oh, Hello Friend, Petit Plume and The Wedding Pantry), I also met up with the ever-so-talented Leila Brewster Photography!  It wasn't just a regular meet-up, but Leila had agreed to do a Love Shoot for me and Marvin!  We planned to meet up on a Monday morning around 9AM at Venice Canals/Beach (before the sun got too high)…. of course, those in LA know that traffic can be a pain and paired with rain, talk about even more delays!  But we finally made it around 11AM.  When I saw Leila, it was like we had been friends for years, she is so down to earth and super adorable too!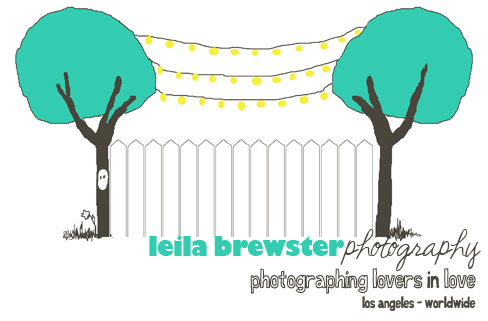 We first began the session at the Venice Canals.  Neither Marvin and I had been there before and all I can say is WOW!  This location is stunning, the backdrops are gorgeous, the houses are baller, the trees and flowers are amazing… and we even had a fan club that included a kitty!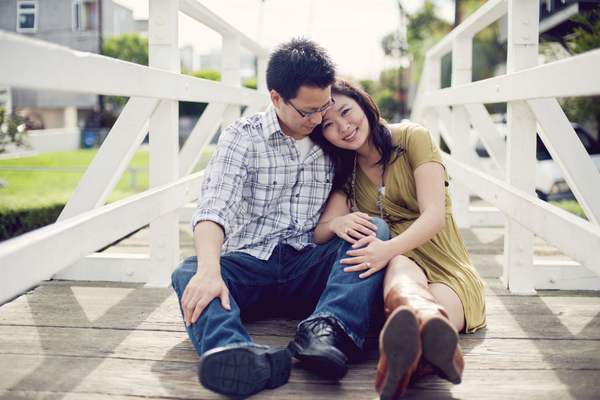 Bridges make beautiful photos!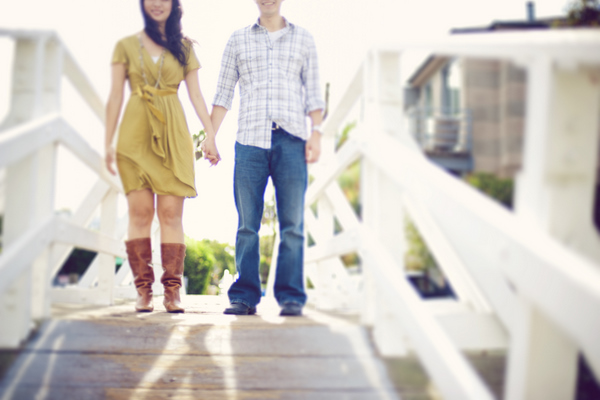 I'm a little obsessed with sun flare!  😉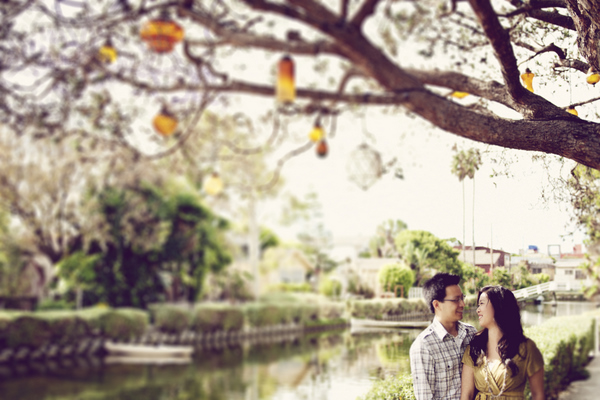 We fell in love with these glass chandeliers hanging from a tree along the canals.  Totally want to decorate the trees at my house like this!
Scenery shots are my fave.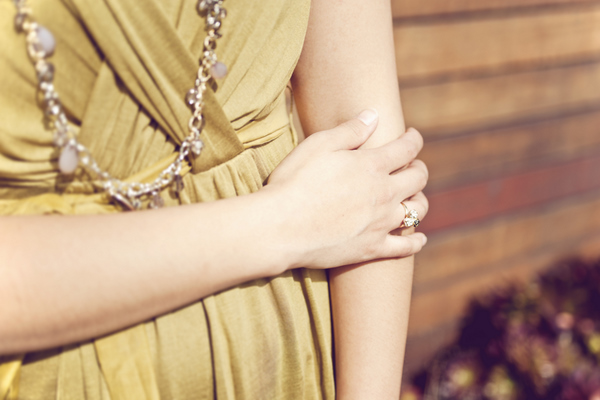 I love my rose ring gifted to me by Oh, Hello Friend.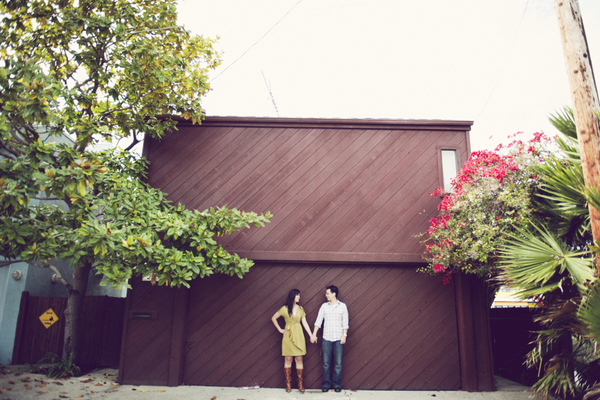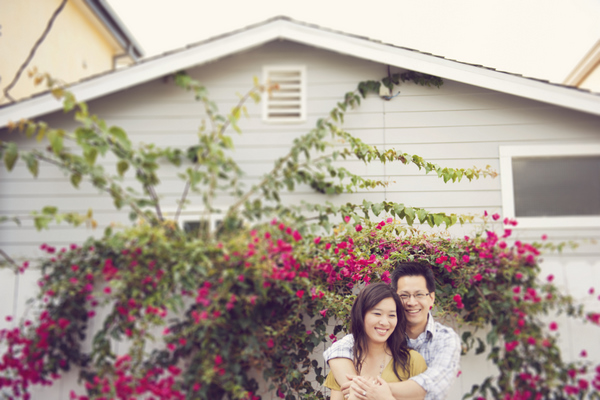 We used the gorgeous homes in this area as backdrops!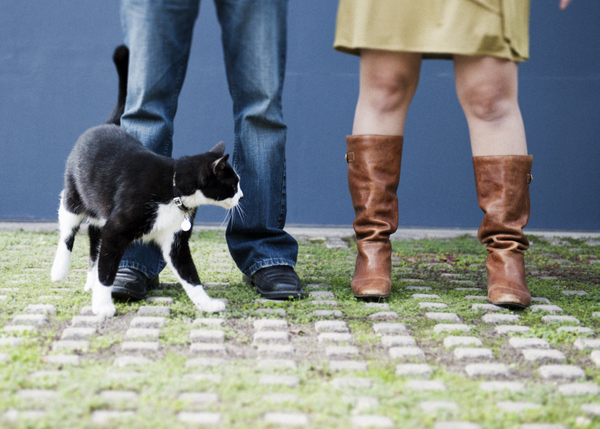 And Ms. Kitty became our #1 fan!  😉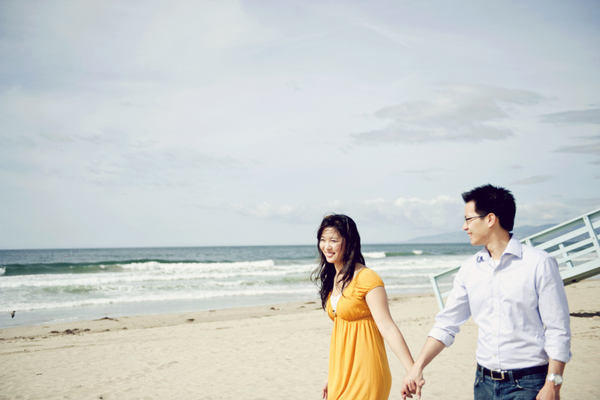 After a quick outfit change in the car, we headed on over to Venice Beach…
I made sure to match my outfit with my new Petit Plume bow I had received from Eugenia a few days before!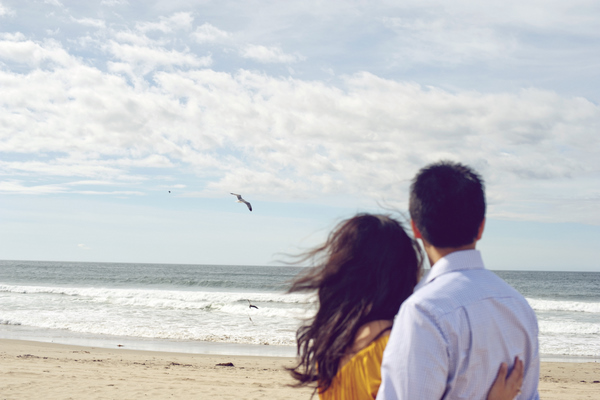 Hmmm… should we go in?  Those birds look like they are having fun.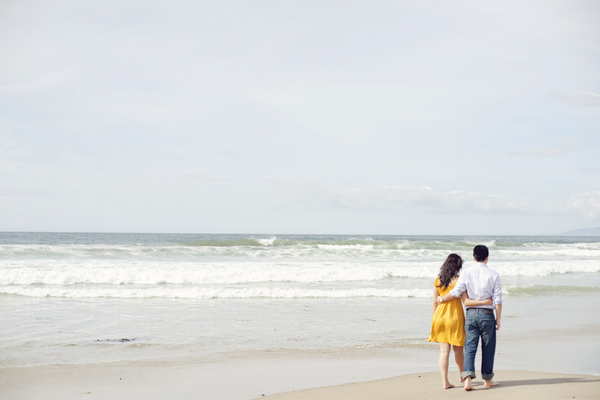 On our way…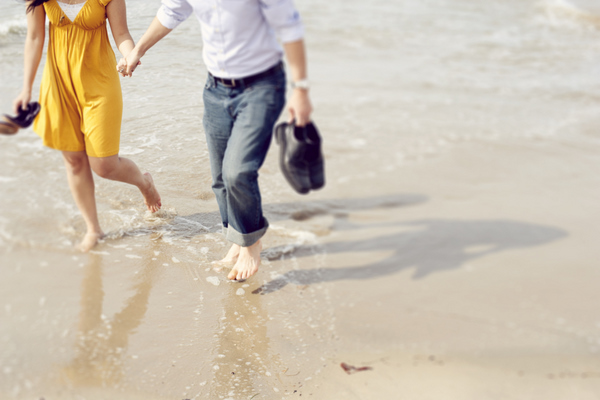 Wow, that was cold, but very refreshing! 🙂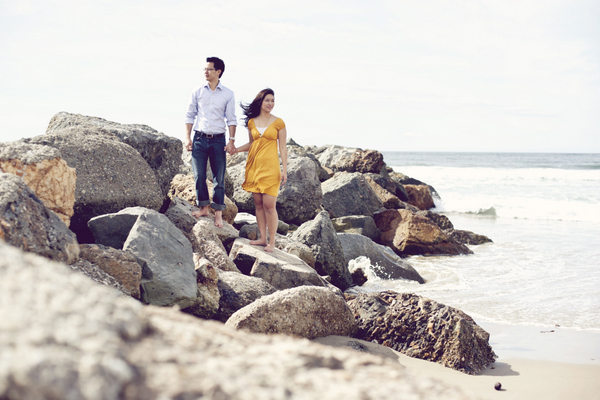 Look at us, we're on top of the world (errr, rocks)!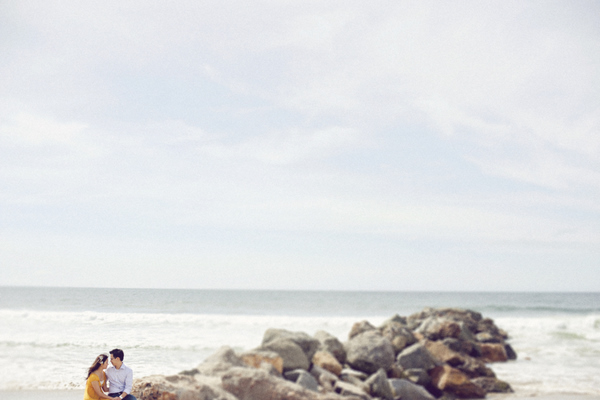 Loving the perspective of this picture!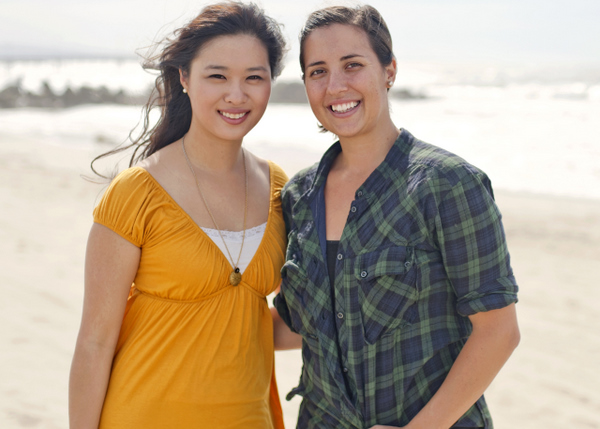 And finally, a picture with our beautiful, wonderful, amazing, talented photography Leila Brewster Photography!
*SWOON*  I'm still in awe at how amazing these photos turned out!  I just LOVE LOVE LOVE the backdrops, perspectives, bokeh, and dreamy feel of her photography!  And this was only half of the amazingness.  Leila has a passion for photographing lovers in love and is based in the Los Angeles area but can also travel worldwide!  And I can totally vouch that she is super cool, laid back, sweet, and professional!  🙂  Plus, do you remember that packaging up at the top?  She's amazing all around!  Head on over to her blog to check out more of her beautiful work!  Thanks again Leila for capturing these super dreamy photos of us!