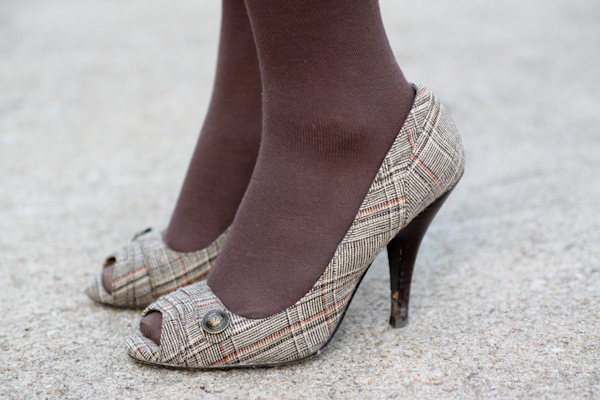 Tank Top: Forever 21, Cardigan: Forever 21, Skirt: Ann Taylor, Tights: Target, Shoes: Kenneth Cole Outlet, Necklace: Oh, Hello Friend
Whew! I had quite the busy week last week. I'm sitting here in the Vegas airport waiting to head home, thankful that there's free internet as my flight is delayed. Traveling is fun for me because I get to visit friends and family all over the world, but the ACT of traveling can be super tiring, ya know? I had an amazing time with my family in California and my nephew is just growing up soo fast! He knows so many words in English, Chinese, and Korean and really had a fun and cute personality! We even did a nephew + auntie photo shoot this morning and I can't wait to share those pictures later!
But for now, it's been a few weeks since my first Cubicle Chic, so I figured it was about time for another, after all, even though I did travel this week for work, I did end up working in a cubicle for part of the time on the client site, HA! My favorite thing about this wardrobe is the mustard tank and how it matches the flowers in my cardigan, because in my mind, mustard is totally the color of the year (in blog world). I bought those shoes a few years ago at an outlet in Vegas (which is kind of ironic because that's where I' am blogging from as we speak), and I definitely don't wear them enough as I should but I think it's because I don't have as many brown toned clothing in my wardrobe. So usually when I pack for business trips, it's the black/grey toned pants and shoes and tops to go with that!
Do you have more

brown tones

or

black/grey tones

in your wardrobe?