Happy May!  I have something so very special for you, you guys.  Check it out… it's another Auntie + Nephew photo shoot you're about to see.  🙂
Dress: Handsewn 🙂 |  Cardigan: J.Crew | Belt: Shop Ruche | Sandals: Forever 21 | Bag: Marc Jacobs
Yup, you read that right, I MADE this dress!  A few weeks ago my friends and I raided the fabric section at Joann's, picked up a few patterns, and made some shirts, skirts, and dresses!  It's pretty much just two rectangle pieces sewn together with elastic on top, easy peasy.  Since it's not too form fitting, I just threw a belt on over the whole thing and called it a day.  I have a feeling I'll be whipping out a few more throughout the summer.  🙂  And the bag?!  Oh the bag… I love the color and style so much.  Thanks Jenny for letting me borrow it, aren't SILs the best!?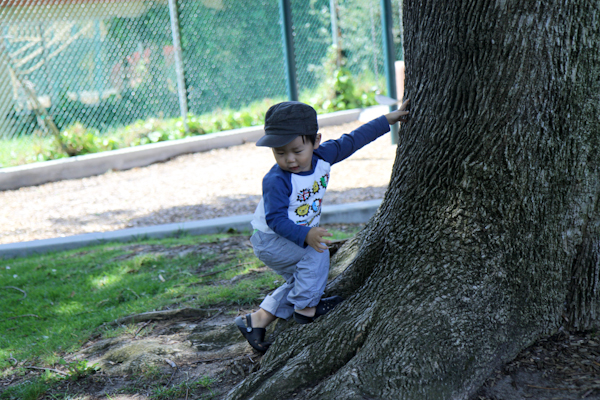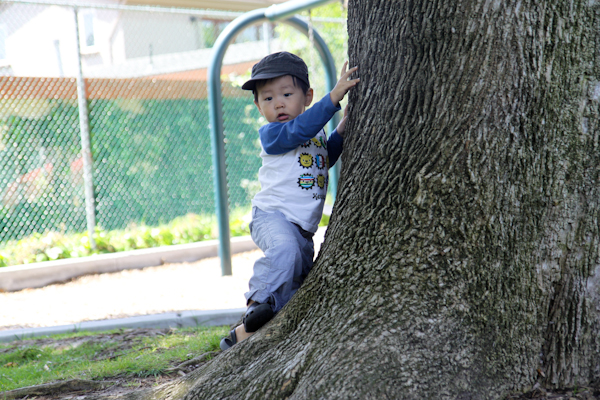 Sorry, I don't know where his outfit was purchased.  But doesn't he work the camera so well?  If you compare my first photo and his first photo, you'll see a posing resemblance.  😉
He makes my heart melt, but you already knew that.
When's the last time you made something for yourself?  What was it?