It's no coincidence that two of our favorite places to visit when we're in Columbus, OH are related to food, I am a wannabe foodie and wannabe food photographer after all. The first place is Schmidt's in German Village. They have an awesome buffet of German food and a delectable selection of humungous cream puffs.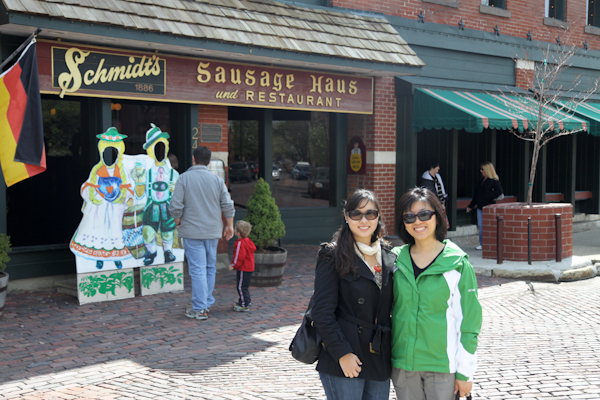 Here's me and my sis-in-law in front of the restaurant.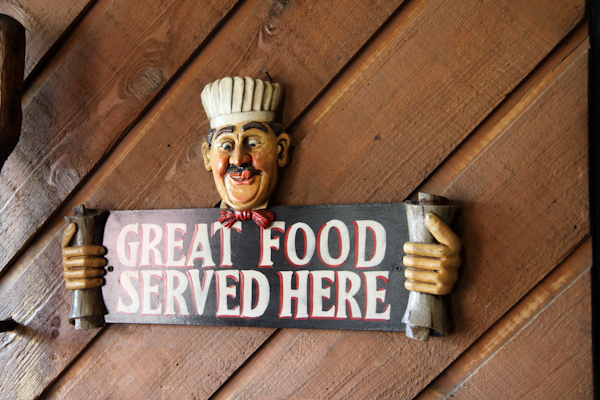 Love this sign on the door, so true, so true!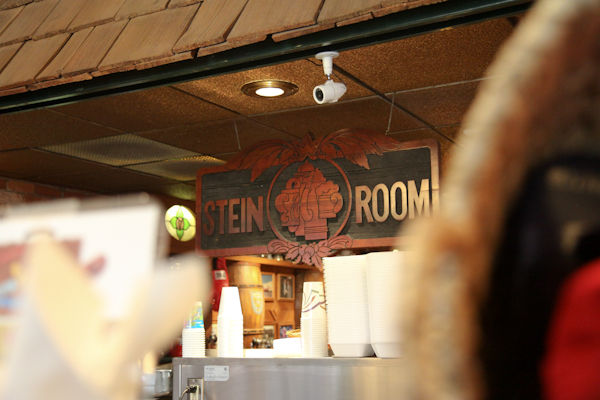 Wouldn't it be awesome to have a Stein Room in your house?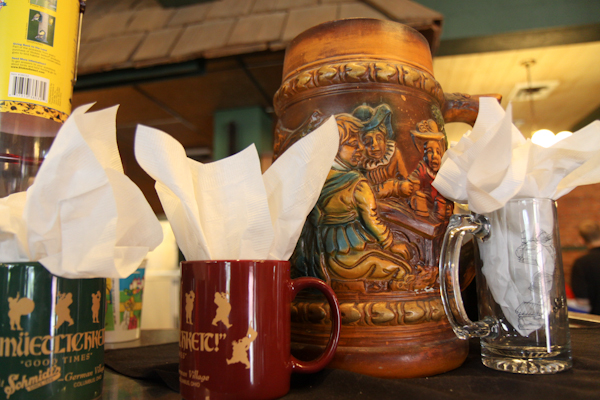 Big mug o beer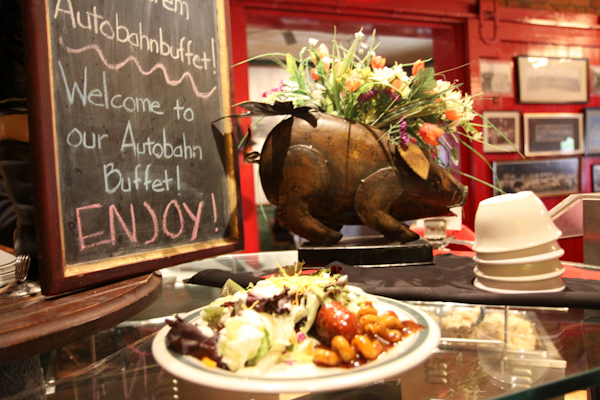 Thanks for the welcome! I will enjoy!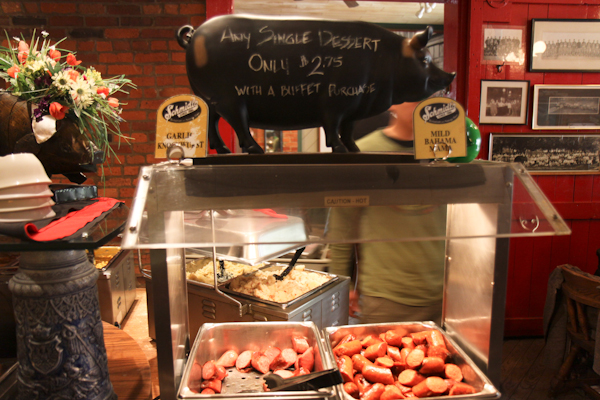 Mmmm Sausage Haus!
The waitstaff really dressed the part!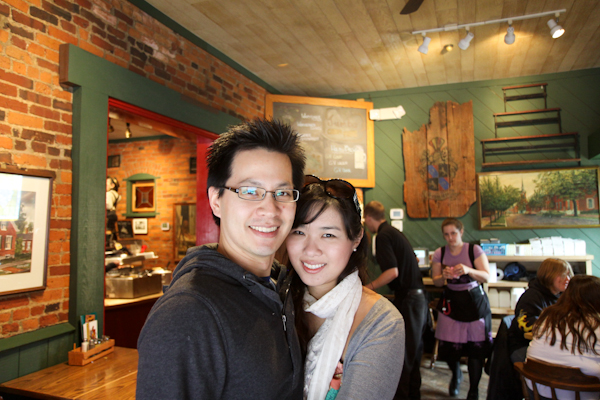 Here's me and my hubby… ready to eat!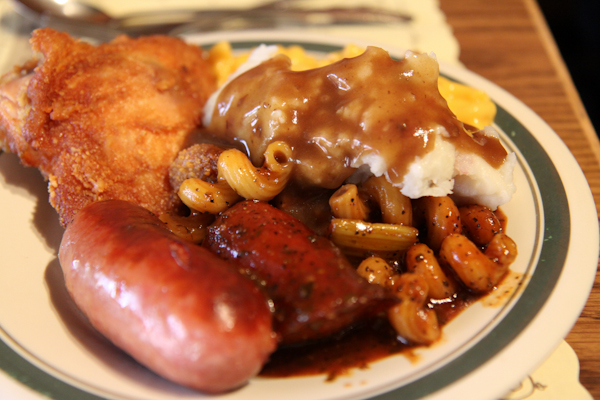 Plate #1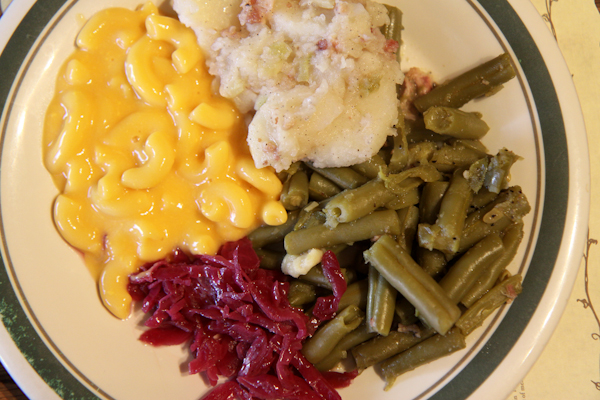 Plate #2
Plate #3 – Massive Cream Puff
And our other favorite place and MUST EAT when we go to Columbus is Graeter's ice cream. I always ask my sponsors what their favorite ice cream flavor is when I do interviews… and mine is Graeter's Black Raspberry Chocolate Chip. It is simply divine! Have you tried it before?
What is your favorite ice cream flavor?