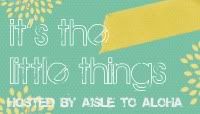 Another week of being at home (and not traveling) has gone by and I must say it's been a busy one, especially at work! I love Fridays since it's always a new baby milestone too… we're at 29 weeks today and OMG, 30 weeks sounds SO close to being in labor already HA. But I know it's not. Sometimes I wish the weeks would just go by faster, but I also know that I need to enjoy this time with my husband and get as much sleep as possible… mommas, am I right?? Well, I am linking up to
Aisle To Aloha's
It's The Little Things again with a few things that have made my week a little bit sweeter. 🙂
1. We're getting packages on our doorstep in full force these days and I'm loving it. It's just another thing to look forward to when 5 o clock hits and I can close up my laptop and make the drive home. Sometimes there's one package and sometimes there's SIX packages, they all make me HAPPY!! 🙂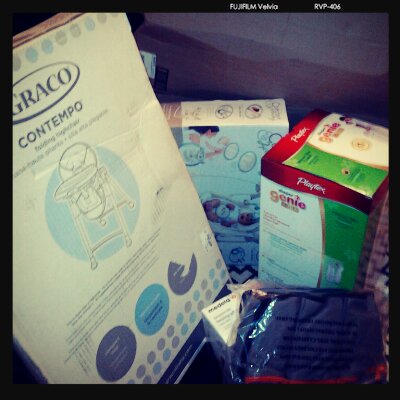 2. One in particular I received was from a blog friend, Georgianna Lane! Have you checked out her blog or shop before? She takes the most breathless and amazing pictures of flowers that I have ever seen, foreals. She's got a real eye and talent!! And look at all the goodies she sent, some baby clothes and prints for our baby's room!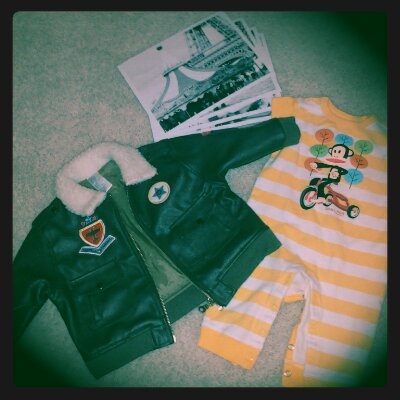 3. And speaking of Baby a la Mode, I'd like to think that each week we make progress on his nursery. In the past week, we started some spray painting projects that we still have yet to complete. Rather, Marvin is doing the spray painting outside with a mask and I just stay away since I don't want the fumes to get to baby. Here's a few we are working on… and a hint at what our baby's first initial of his first name will be. 😉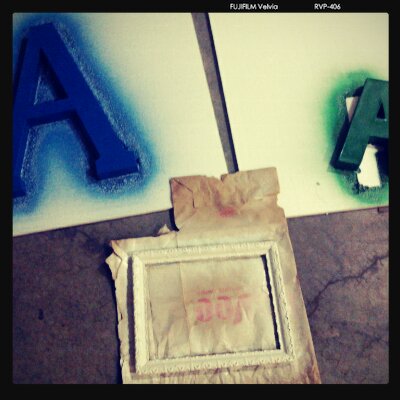 4. Can you believe that my niece is already older than 1 month old? Geez time flies. The first time we saw her was right after she was born and this past week my SIL texted me some pictures of Joy and we were blown away by how different she looks and how big she is. Marvin refuses to even believe it's the same baby that we held about a month ago. Dang… kids sure do grow up fast, huh!? Isn't she a little doll?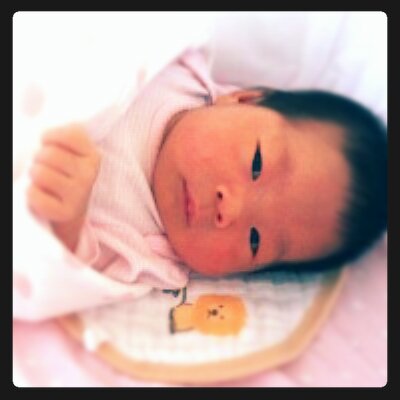 5. Finally, GET EXCITED Y'ALL… the Cold Hands, Warm Hearts Swap brought to you by Much Love, Illy and myself is COMING BACK for the second time around. Here's the post from last year if you aren't familiar with it. Basically, you sign up, we assign you partners, you swap packages that include a pair of gloves and a few other goodies, and then post about your packages… all while making a new friend! Ilene and I have been brainstorming all week about dates, how to make it better than last year, etc. and we can't wait to get it started again. So stay tuned for more details coming in a few weeks… 🙂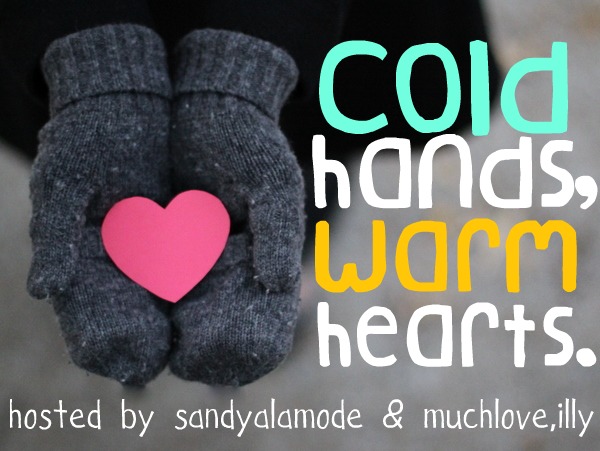 Need some cards for the holidays? Don't forget to enter the Yes, Teacher $25 shop credit

GIVEAWAY

– ends Sunday! And don't forget, you can take 20% off your Yes, Teacher order with code "SWEETSANDY"!

What are your weekend plans?