Remember this little cutie that I blogged about last year? It's crazy to think that she's already ONE YEARS OLD now, time really does fly when you're a baby huh? Last weekend, some of us got together to celebrate Audrey's 1st princess birthday party~! 🙂 There was a lot of pink, presents, sweets, and fun!
The princess and her wand. 🙂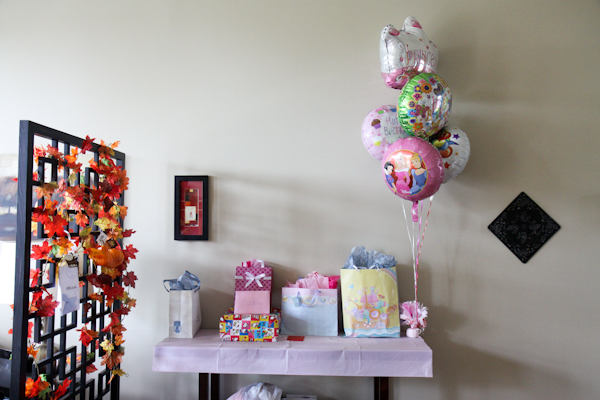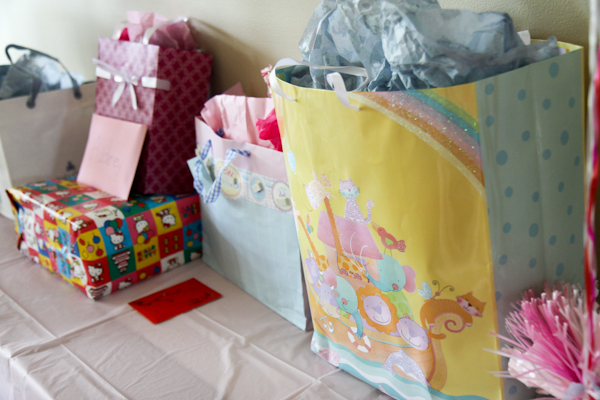 Look at all her presents, what a lucky girl!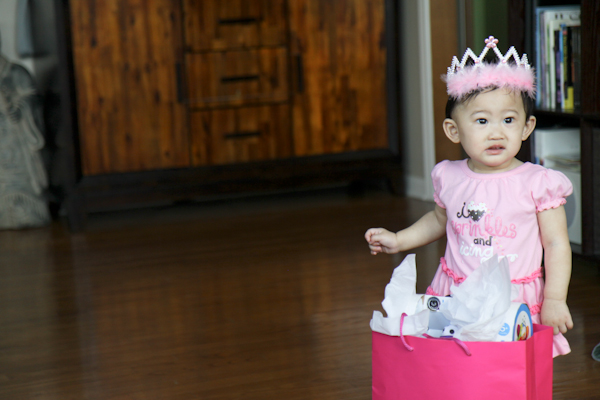 Go ahead, open them sweetie!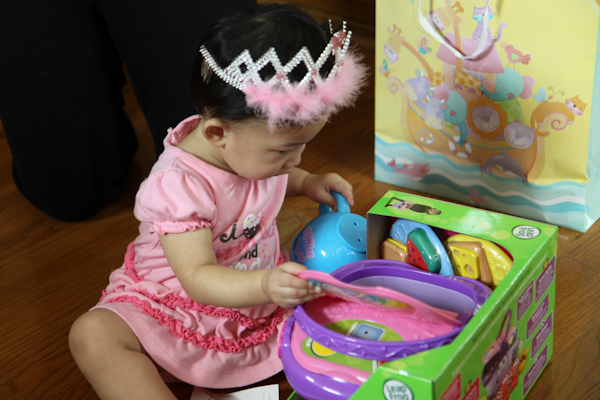 "Ohhhh what's in the basket?"… she ponders.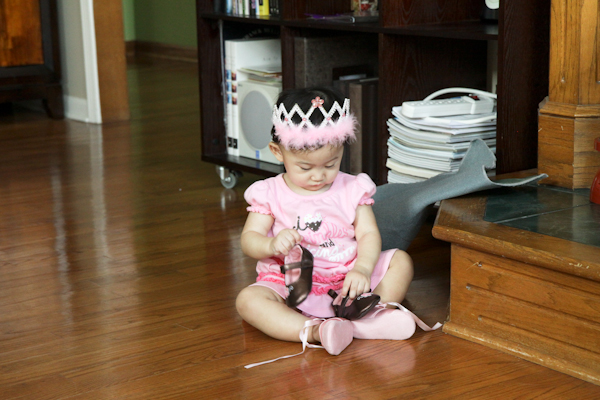 She already has a love for shoes. This could be dangerous.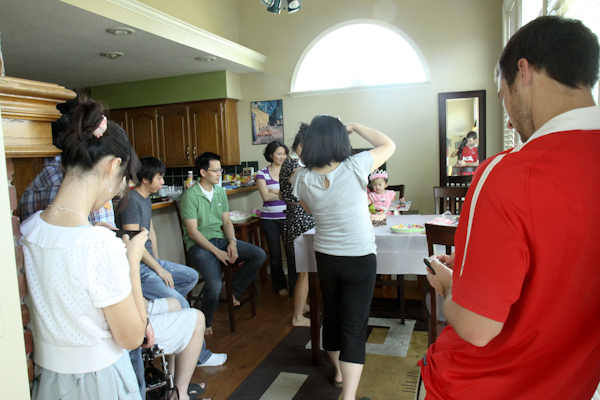 Aunties and uncles gather around to sing her Happy Birthday!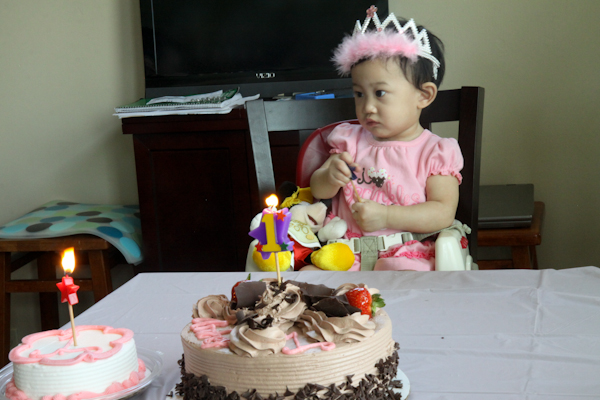 Little smash cake, big adult cake.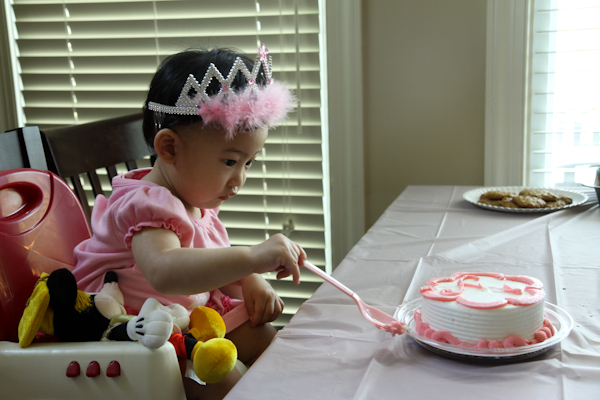 Mmmmm sugary goodness.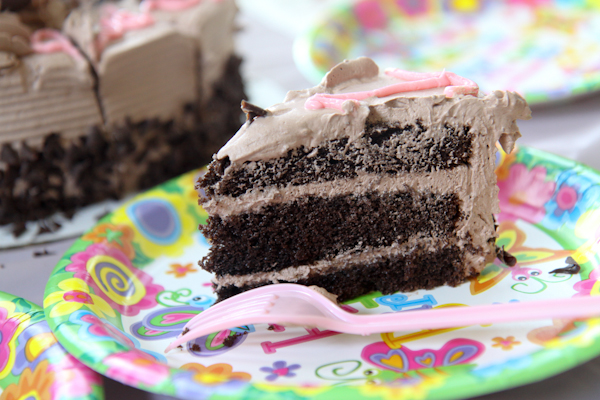 And more!
She's so good with her aunties!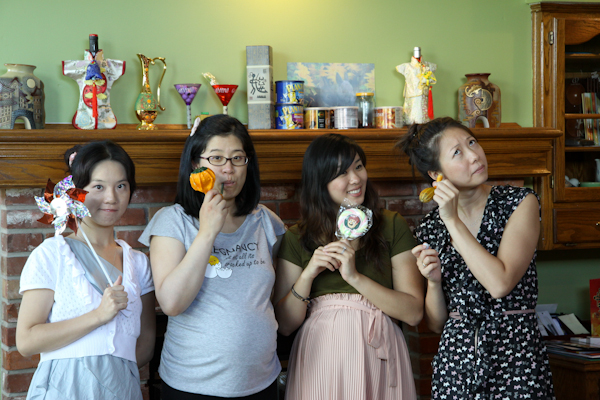 And here are a few of the aunties (and mom) being silly. 😉
We all can't wait to see all the new things you'll do and learn this year, Audrey. And our little baby boy can't wait to have play dates with you once he arrives! 🙂