Recently, in my hunt for the perfect ways to use up my pumpkin, I found this amazingly simple and delicious recipe on Pressed Down, Shaken Together that uses pumpkin and crescent rolls. Now I have to say that it's been awhile since I've bought said crescent rolls (don't know why) and since I always love to mix up what I eat I decided to give it a shot. Boy was this delicious, seriously y'all, you've got to try it. It's flaky, sweet, tasty, flavorful and mmmm, just feels right with a glass of milk or some hot tea. So get your ingredients ready and LET'S BAKE!
Pumpkin Pie Croissants (recipe from here)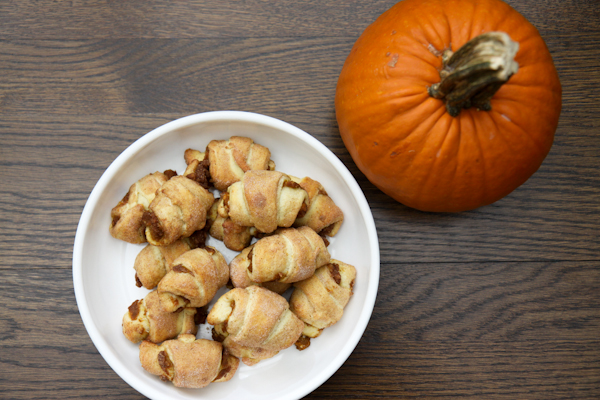 Ingredients:
– 2 tubes of refrigerated crescent rolls
– 1/2 block of cream cheese
– 1 cup canned pumpkin
– 1 1/2 tsp. pumpkin pie spice + 1 tbsp. pumpkin pie spice
– 3 tbsp. sugar + 4 tbsp. sugar
Directions:
1. Preheat oven to 375 degrees.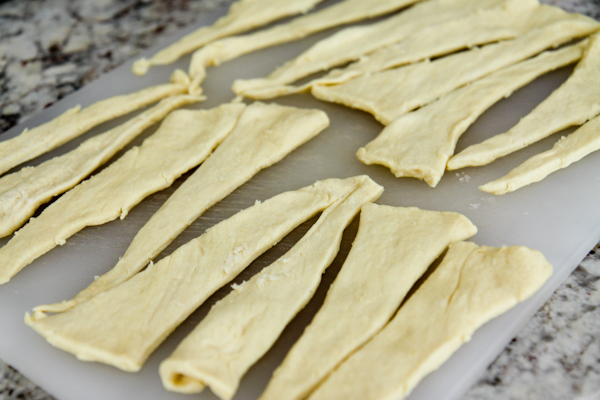 2. Roll each crescent roll out and cut each lengthwise by 2.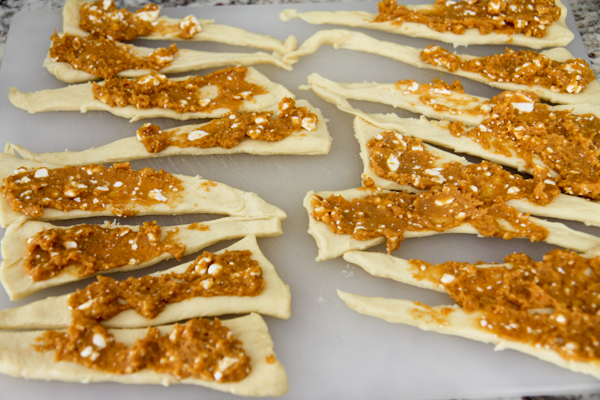 3. Mix together the cream cheese, canned pumpkin, 1 1/2 tsp. pumpkin pie spice, and 3 tbsp sugar. Generously spread each crescent roll with a tablespoon of the mixture. (Sorry if this picture isn't too appetizing, I didn't do such a good job of mixing up the cream cheese haha.)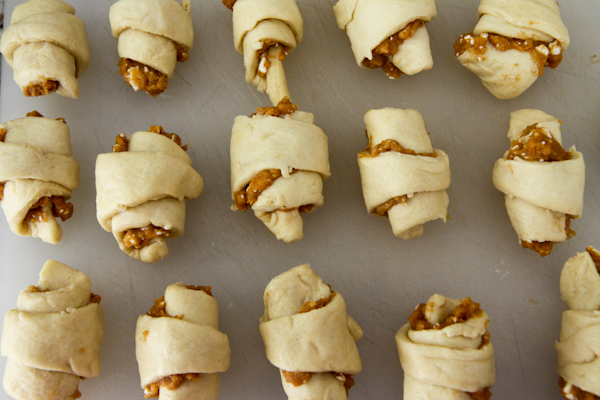 4. Starting at the wider end, roll the crescent roll so the smaller end is on top.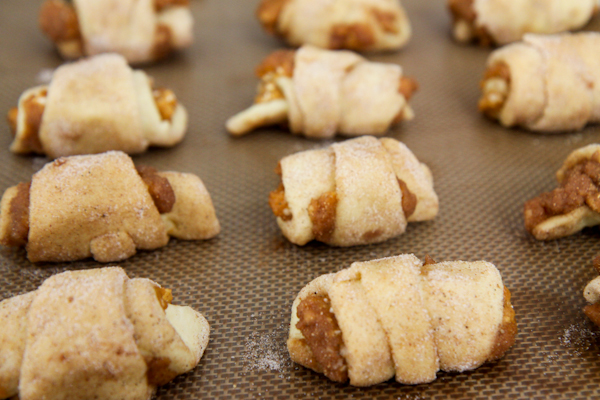 5. Now mix together 1 tbsp. pumpkin pie spice and 4 tbsp. sugar. Roll each of the crescent rolls into the mixture so that it is evenly coated with the sweet goodness.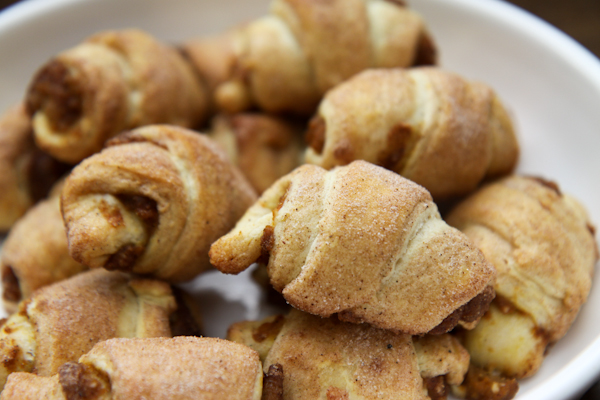 6. Bake at 375 degrees for 15-18 minutes.
And now you can finally enjoy your creation! We ended up giving some of these to our neighbor across the street as a thank you for giving us a bunch of free baby hangers! But of course we kept some to ourselves too, duh. 🙂 I'd eat these as a dessert OR breakfast and are best eaten fresh out of the oven. Cool thing about this is that next time you can make your own crescent roll filling, oh think of the possibilities… peanut butter, nutella, marshmallow fluff, jam… mmm yes.