Have you voted for me and Austin in the baby photo contest today? It's easy! Just click this LINK and the Vote button once a day through May 31! 🙂 THANKS!
A week ago or so Heather, Erika, Ilene and I were tweeting… and somehow got on the topic of our Mom's fashion, which quickly evolved to "if our moms had fashion blogs, what would they be like?" And then we decided that we needed to have a linky party for it. So this my friends, is exactly what happened. On Tuesday (May 29), Heather and Erika will be hosting a linky party where your post can be open to interpretation, but it can include pictures of your mom's outfits, a recreation of your mom's outfits, a blog post written from the viewpoint of your mom… really just anything that fits along the lines of "Your Mom's Got Style".
Since my Mom is currently living with me right now, I thought this would be the perfect chance for us to show off some of her dresses from the 1970s that she had passed along to me awhile back. We had a lot of fun with this photo shoot (and thanks to my Dad for taking pictures – now he knows what Marvin goes through each time HA)!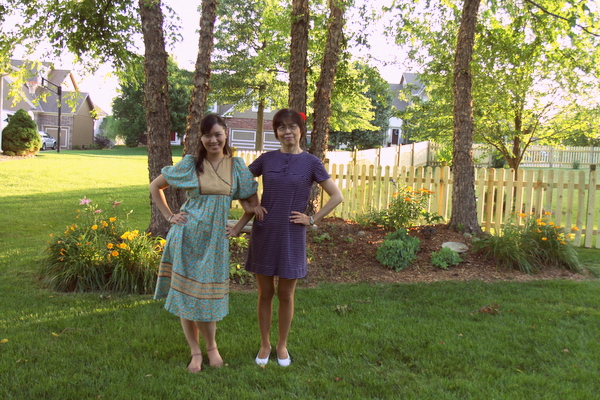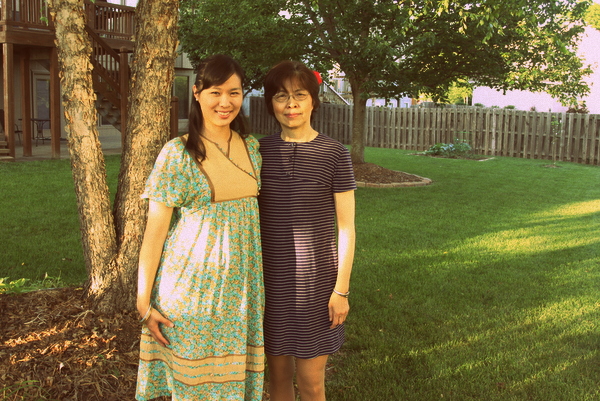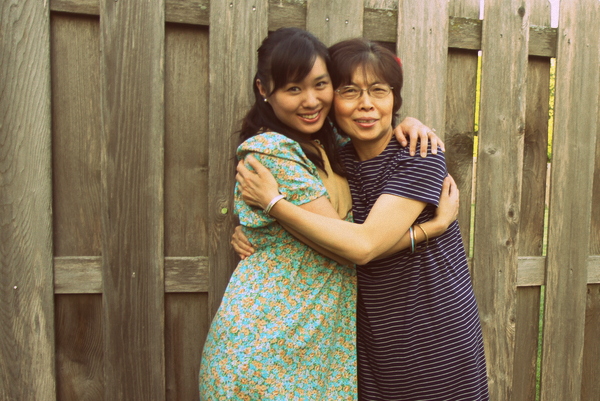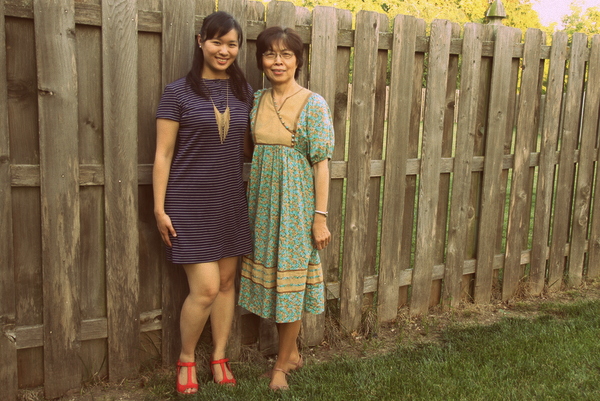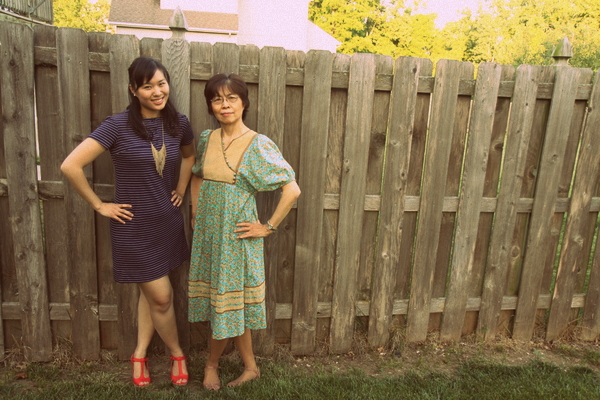 The floral dress reminds me of very much so of "Little House On The Prarie" with the puff sleeves, style, cut, and length. The floral pattern is still pretty darn cute though. Maybe one day, if I feel ambitious enough, I can redo the dress to make it shorter, more fitted, and flattering.
The striped dress really isn't too far off from something I could see myself wearing now! It's short, fitted without being too tight, and of course we all know that stripes are in! Adding a punch of red to it with hair accessories or shoes makes it go along w/ the ever popular nautical theme that's so hot right now.
The verdict is in. My Mom really did have great style. 🙂 Did yours?