I am obsessed with pictures. In college, I was known as the Picture Queen, no joke on that one. My friends would always rely on me to have my camera so they didn't have to bring theirs. I just love having something to look back on as life passes by. As you grow up, you have your yearly school pictures, graduation pictures, engagement pictures, wedding pictures, maternity pictures, and then family pictures. And I told Marv that I want to make it a point to at least take a couple family portraits a year. Where we could stop being behind the camera (since Marv takes my outfit pictures and I usually take Austin pictures) once in awhile and be in front of it instead, as a family. So, here's a little recap of some of my favorite family (and some of just Austin) pictures from his first 7 months of life!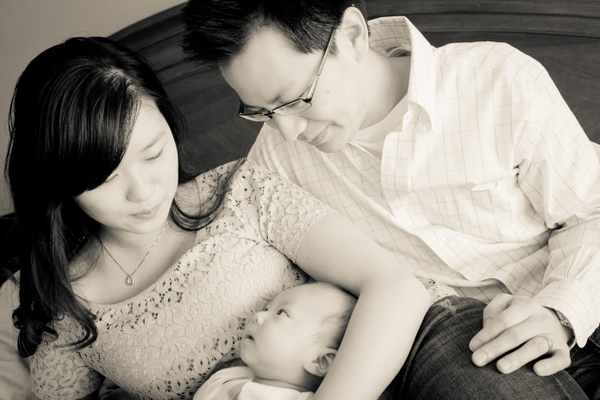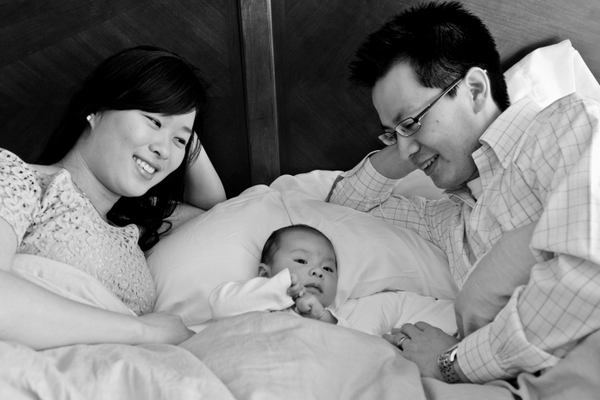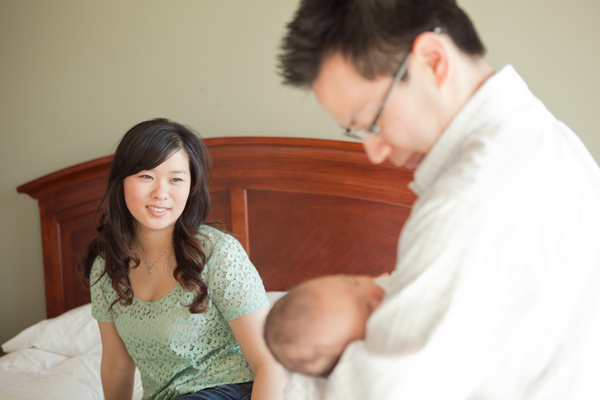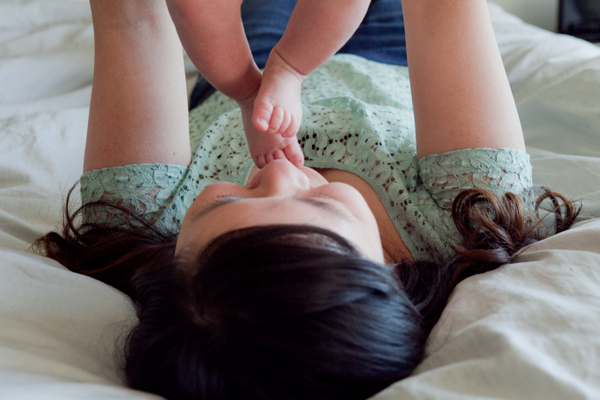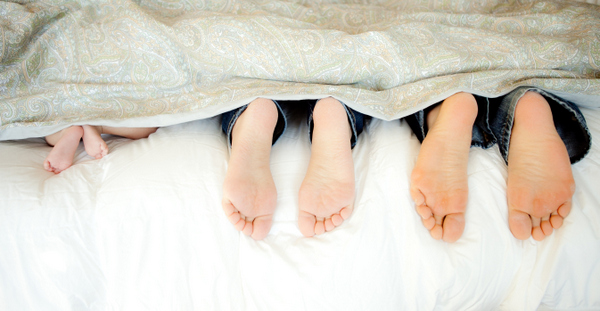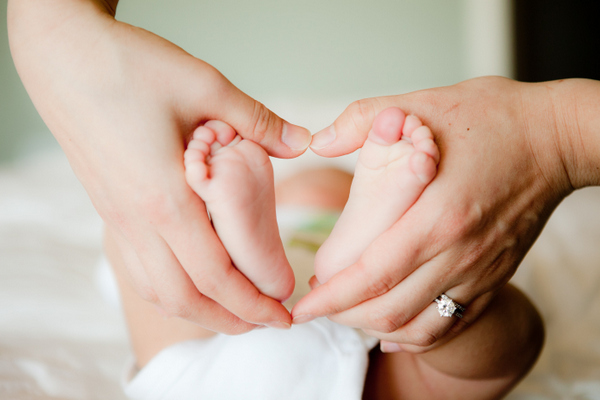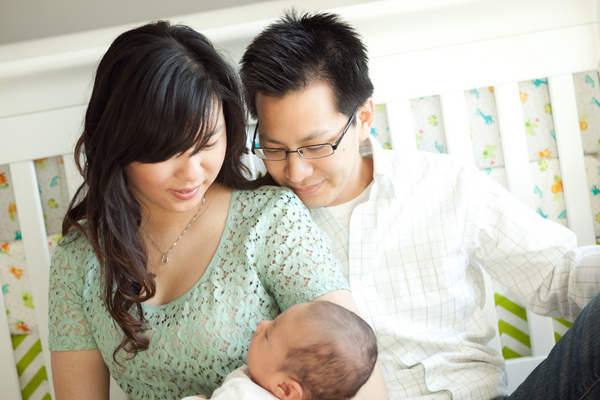 If you couldn't tell from these photos. I adore Austin's feet, a lot. Hence, all the feet pictures. Gosh, he was so little and sleepy back then.
Austin's First Wedding at 5 Months
Here's some family photos (Austin at 5 months) from Maria (the photographer who took the above 2 month pictures) + Josh's wedding. I'm wearing my favorite In Love With Fashion dress I won from Hapa Time's giveaway. I used this template to make Austin's mustache. Thanks to InspireFashion&Photography for the tuxedo onesie!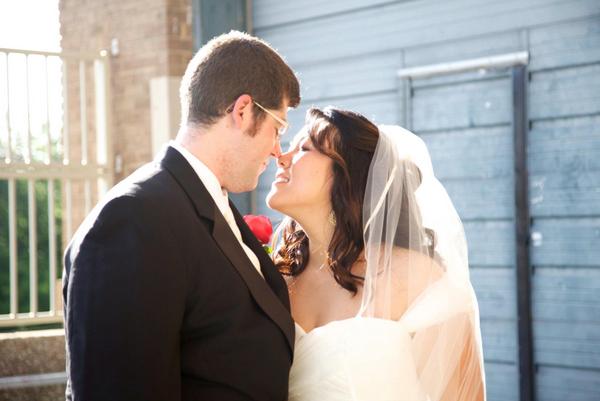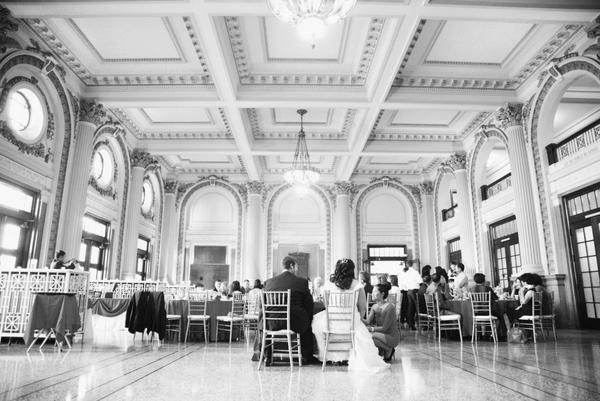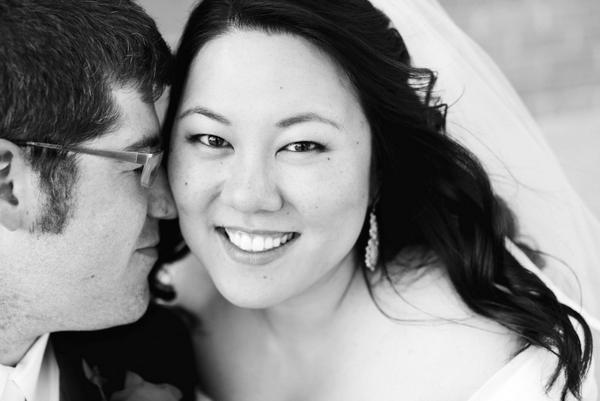 Just had to throw in a few shots from their beautiful wedding, taken by the talented Alea Lovely.
Backyard Fun at 7 Months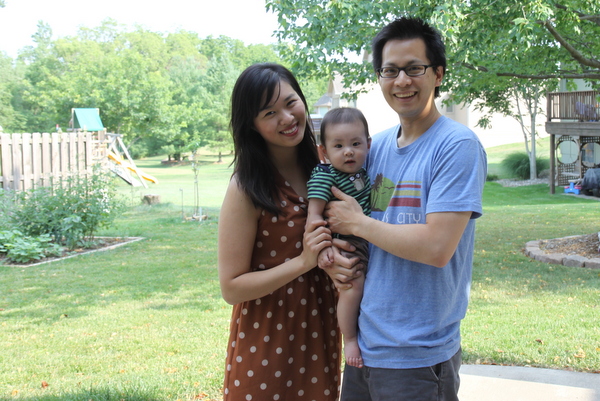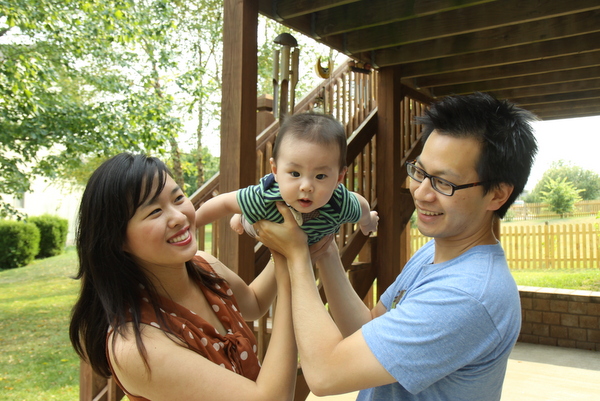 Say Hello to Super Austin! My Mom took these photos for us a few days before she left. It's always great to have family photos in your own backyard!
P.S. The winner of the Chromatic Gallerie shoe giveaway is Meanz of Koi Story! Congrats girl! Send me an email at sandyalamode(at)gmail(dot)com with your shoe color, size, width, material, height preference and mailing address!
P.P.S. Are you a jet setter? Then you must enter this giveaway for a travel case or accessory from Stephanie Johnson!
P.P.P.S. And lastly, I'm doing a Q+A and outfit post over on The Tiny Heart on Wednesday! Go check it out! And WELCOME to all those visiting from over there! 🙂

How often do you take family photos?