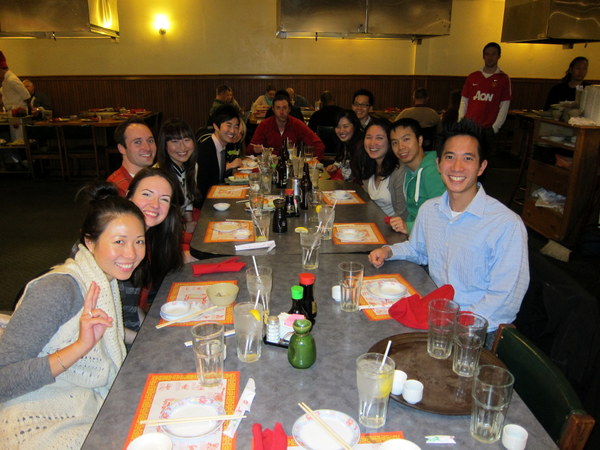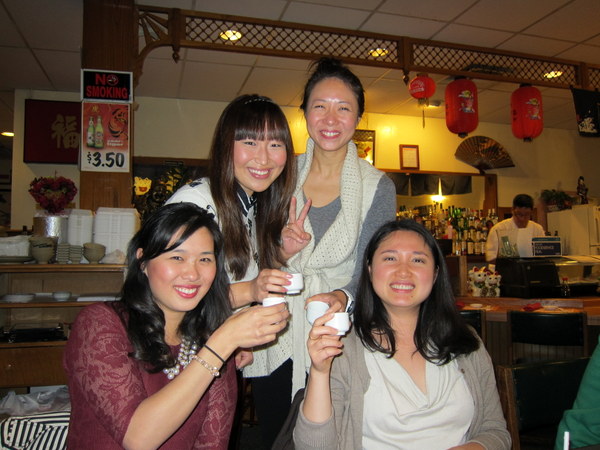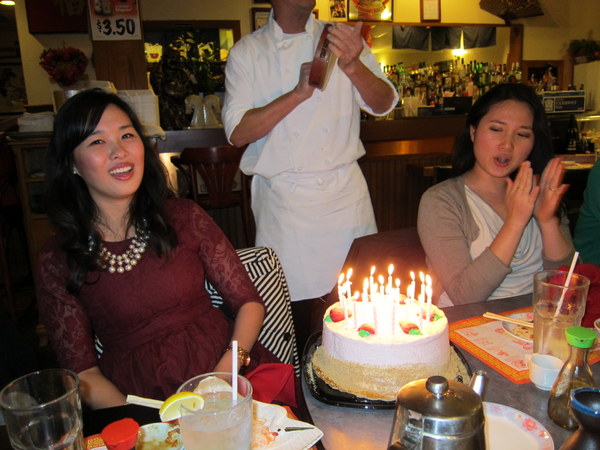 Dress: Donna's Dress Shop | Booties: B.A.I.T. Footwear from Donna's Dress Shop | Necklace: Forever 21 | Jacket: LOFT | Sweater: Borrowed from friend
Today, I turn 29.
If you follow my Instagram, you may have noticed that I celebrated my birthday (multiple times) and received many awesome gifts already! But today, is my actual birthday and I must say celebrating my last year in my 20s has been by far one of my BEST BIRTHDAYS ever.
The pictures above were taken from my birthday celebration a few weeks ago with some of my best buddies in Kansas City. It's almost like a tradition now that for every other one of our birthdays we go to a local sushi joint and become all rowdy while pounding on the table drinking sake bombs. It's our thing and I love it. And then we headed back to a friends house for more drinking and games and I'm not going to lie, I had a little buzz going on for these outfit pics. As you can tell, I am overly giddy.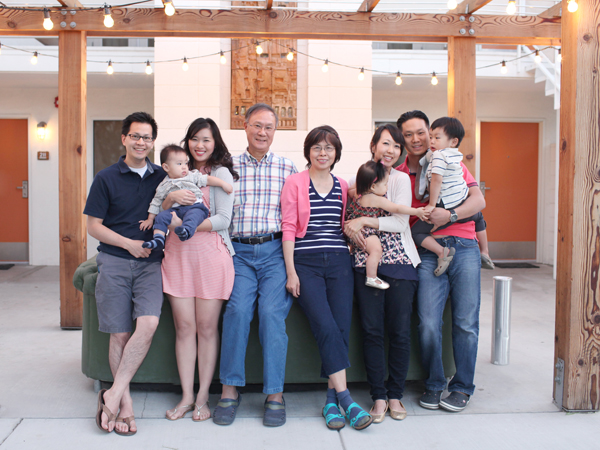 And then my second celebration was spent last weekend in Palm Springs, CA with my family, my brother's family, my parents, my cousin's family and a few friends. Don't have all the pictures from that quite yet (except on Instagram) but I loved this intimate, quality time with them and getting to know them even better. And having them play with Austin too. Some presents I received from them are a Kate Spade wallet, Rebecca Minkoff Mini M.A.C., red hunter boots and gift cards. How did I get so lucky?
And finally, I'm celebrating my ACTUAL birthday with my husband, Marvin, in Maui. Just the two of us. And on this trip, it's the first time I've been able to sleep for 7 hours straight without interruptions in over 1.5 years. You don't even know how good that feels. We're also going to get a couples massage and the best sushi we've ever had (we stumbled on this place the last time we were here and are going back again). Not to mention pie, gelato, ice cream, and shaved ice for dessert too. 🙂
This past year of being 28 has been amazing. It's the first time I became a mother and began the journey of motherhood. I have the cutest baby boy who loves to move, is so curious, and has the best giggle in the world. The blog has started veering towards a fashion blog, although I still don't consider it entirely fashion) and because of it, I have met so many new friends but have not forgotten the old. I got to enjoy my sabbatical (4 weeks off) for being a working woman for 7 years.
I am excited for all the adventures that being 29 will bring. For the moment my baby boy first starts walking and then talking and then oh my. I am excited for more family trips and taking Austin to see more of the world. I am excited to see how my fashion evolves this year. I'm thinking I'm going to be buying less, nicer things this year, vs. many cheap things. I am excited to get to know each and one of you a little better this year and meet new friends as well! So for today's prompt, I'd love for you to answer 1 of 2 questions, or both if you'd like! Kudos to you if you read this whole post – sorry for being lengthy!
1) Tell me your favorite thing about my blog or what types of posts you'd like to see more of!
2) Tell me something about yourself that I may not already know about you!