What an exciting week this is! It's a 3 day work week, the weather is actually pretty warm, I get to eat whatever we want on Thursday with no questions asked, thoughts of thankfulness will be flying around, and oh yea, did you notice a change around here? I've put on my best museum tour guide look so I could show you around!!
First, I have a new blog header! And it contains my favorite pattern of the moment – polka dots, woot! It's clean, simple, and modern.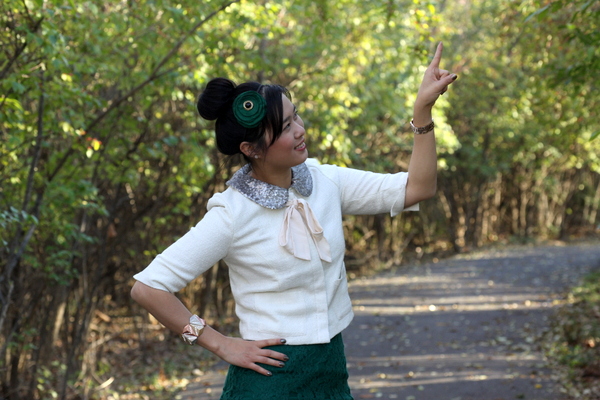 The main pages are up there. Click Home to take you back to the Home page, duh. The About page tells you more about me and my blog although I still need to update it. The Contact page has all my email and blog buttons with a bunch of different sizes if you want to take one. The Advertise page gives you some details about my blog but you'll still need to email me if interested in Sponsorship opportunities! And my Blogroll used to drag and drag all the way down the right side of my blog, but I've decided to move them up to a Page up top. We're still working on getting it added, so you'll have to check back later to see if you can spot your blog in there!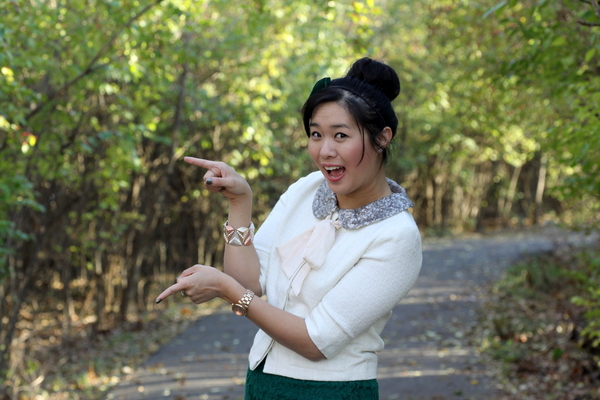 Here's some more information about me and all my social media sites if you want to see everything I am eating on Instagram and want inside every thought that goes through my brain on Twitter. Or if you want to search through my blog posts for maternity fashion, dessert recipes, or pictures of my baby (creeeeepster).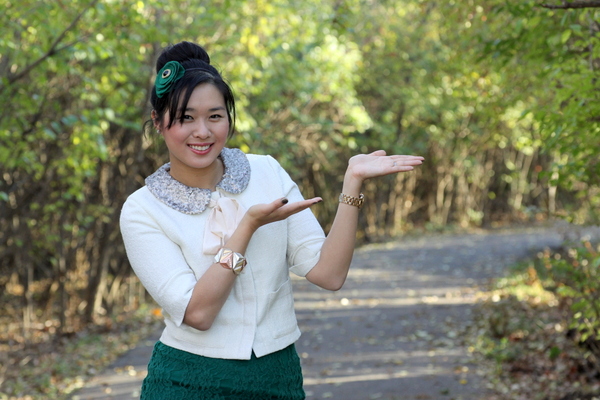 And over here, we have my fabulous sponsors and partners who provide me with endless love and support. Love these folks and I think you should go check them out. Actually, I demand you to. Also, fun things I've joined buttons are over here as well!
And if you scroll wayyyyyy down to the bottom, you can find more about the mastermind behind my blog redesign, Yellow & Savvy Designs. I must say, anyone who can be patient enough through my indecisiveness, gets bonus points.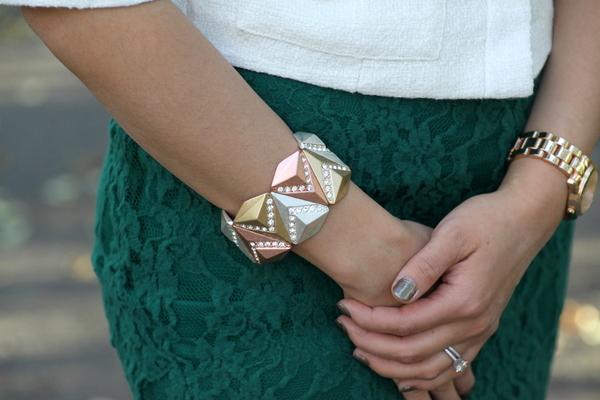 Jacket c/o Conversation Pieces | Skirt: Target | Shoes: Steve Madden | Headband: Much Love, Illy | Bracelet c/o Olive + Piper
There you have it. What do you think? Like the new look? And now a little bit about this outfit. Doesn't it seriously remind you of being a museum tour guide? I love the sequins AND the lace on it. And the fact that my beautiful poppy headband matches the skirt and reminds me of Christmas/the holidays. Oh and to tie it all together is my new favorite bracelet that pretty much matches with ANY outfit since it's got a mix of metals on it!
Well, hope you all have an amazing Thanksgiving week (for those of you who celebrate it)! This isn't goodbye for the week by any means, I'll be back here every day this week with what I am thankful for list, another outfit post and some Black Friday/Cyber Monday deals so don't forget to check back!