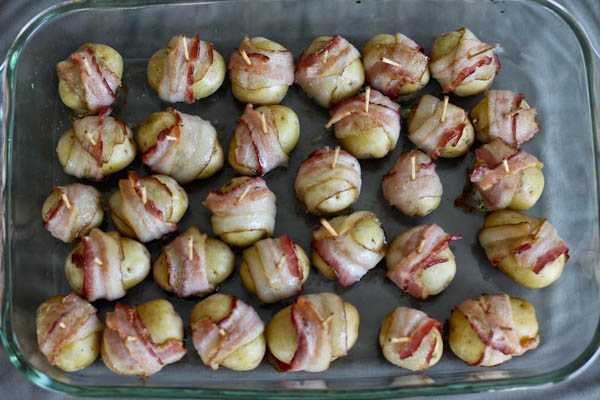 I made these little bites for a July 4th party and yes, it's taken me that long to blog about them. I don't generally make things with bacon, but anything with bacon usually turns out to be a hit at parties, so I figured why not!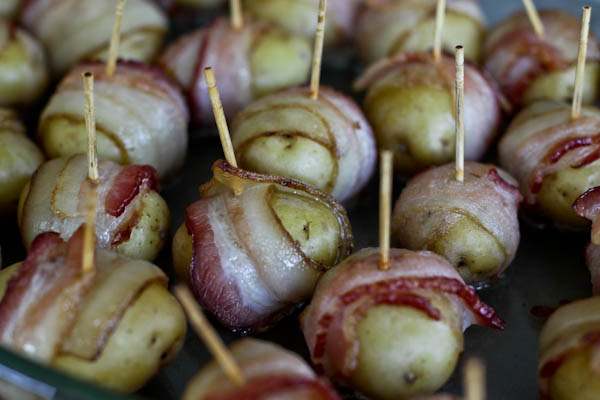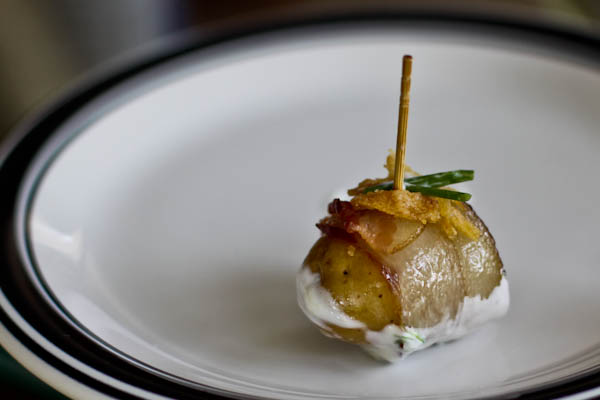 Ingredients
4 lbs. of baby potatoes, washed & patted dry
1 pack of regular bacon (not thick)
1 package of fried, crispy onion bits: the kind you find in the produce section (optional)
1 tablespoon of chives (optional)
Sour cream (optional)
Toothpicks. Soak in water first to prevent burning.
Directions
Pre-heat the oven to 375F. Depending on the size of the potato, cut and wrap the bacon around the potatoes and secure with a toothpick. Place potatoes in a baking dish and bake in the oven for 40-45 minutes or until potatoes are fork tender and bacon is cooked to your liking. Remove and drain on paper towels before serving.
Optional: Top with fried crispy onion bits, chives and sour cream.
These little bites were super easy to prepare and bake, although I decided to bake them for a little longer than the recipe called for to be sure that the potatoes would be cooked thoroughly inside. I decided to mix the chives in with the sour cream so that the chives wouldn't be falling off of the bites if they were on top of them. And indeed, these little bites were a hit and I will be making them again~!