This post is sponsored by City Creek Center. All opinions are 100% my own.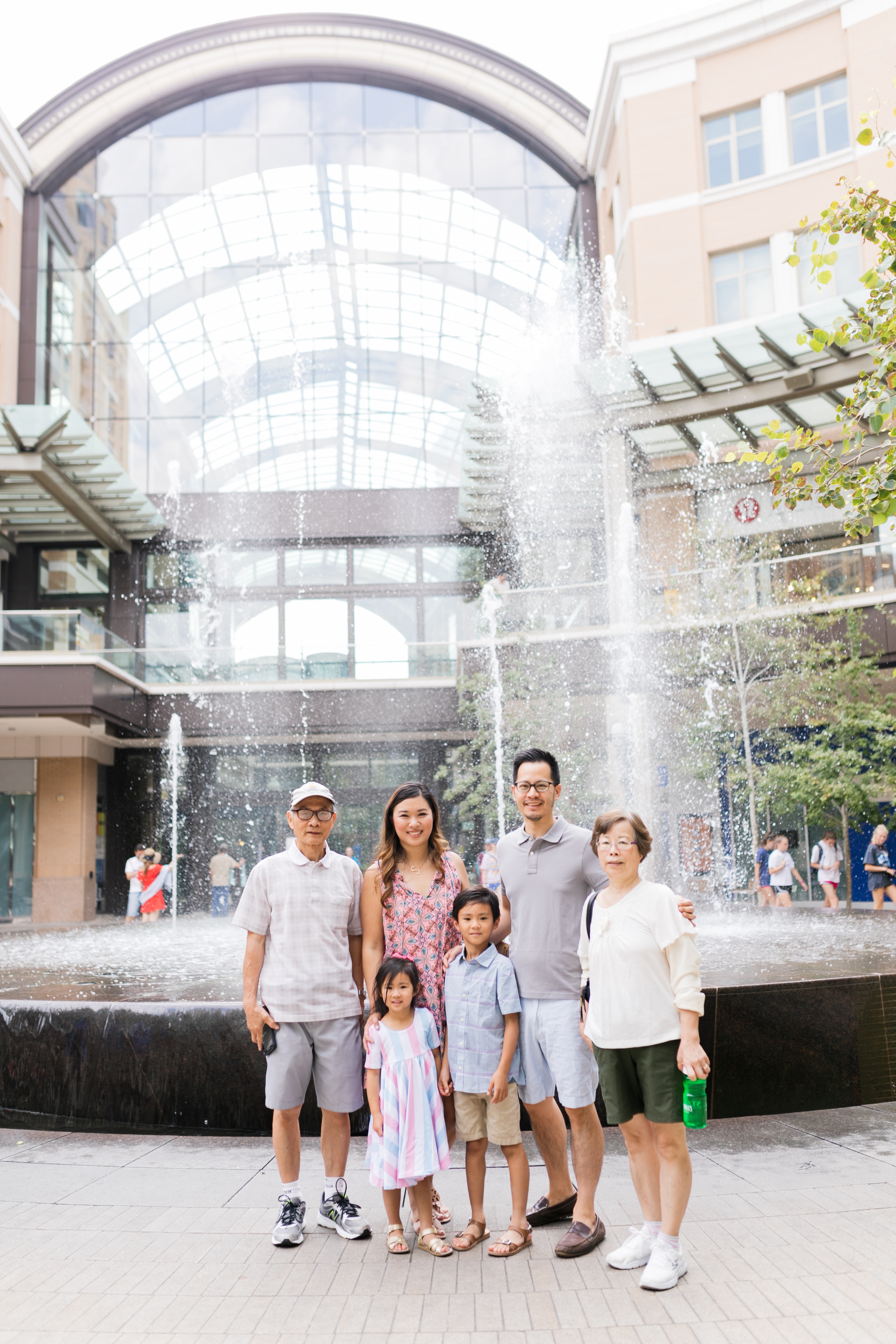 This past weekend, my little family of four and my husband's parents headed up to downtown Salt Lake City, Utah for a little family staycation. It was the last weekend of my in laws 2.5 week stay here in Utah and I just wanted us to take a break from the housework and chores to enjoy each other's company and all that the city has to offer.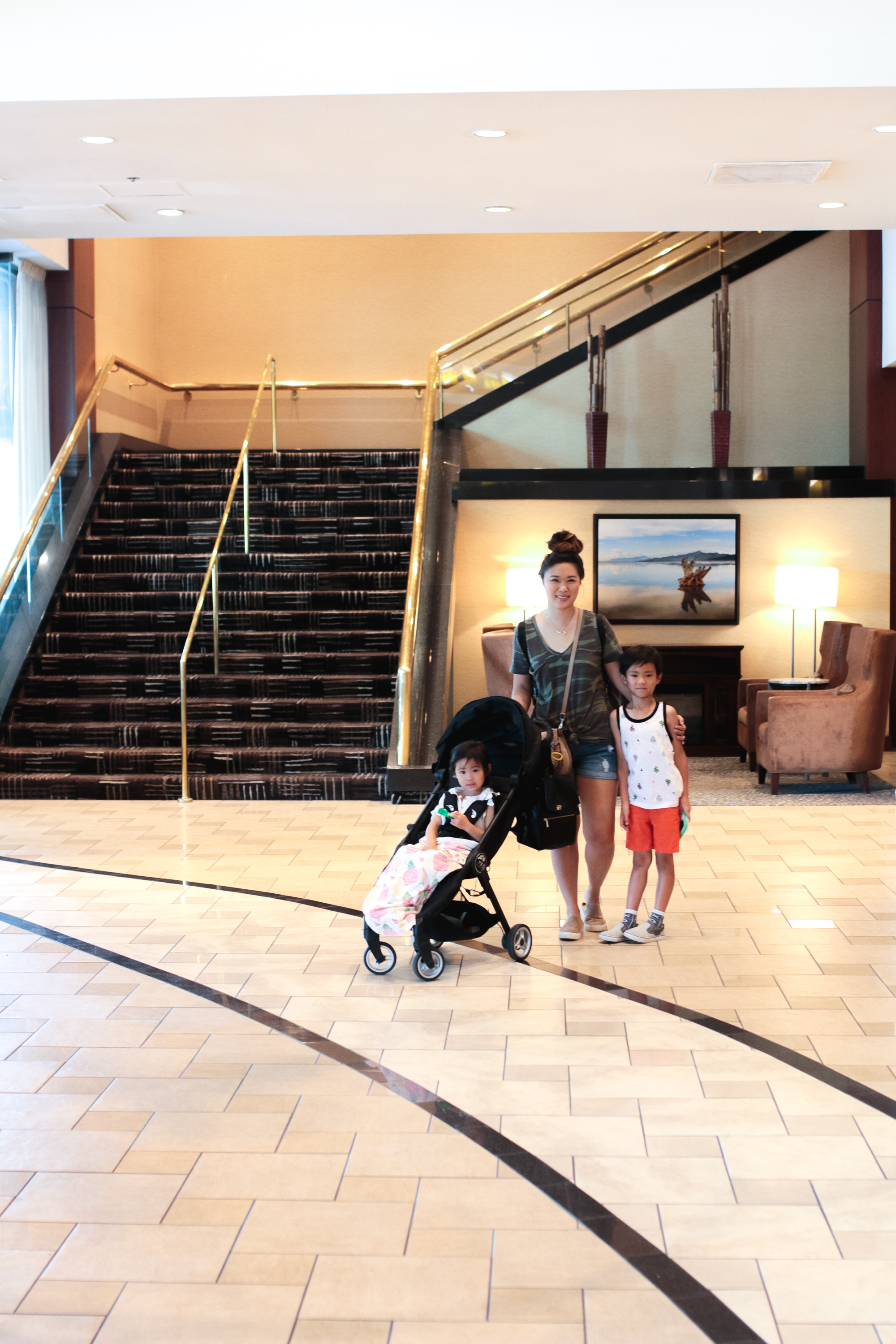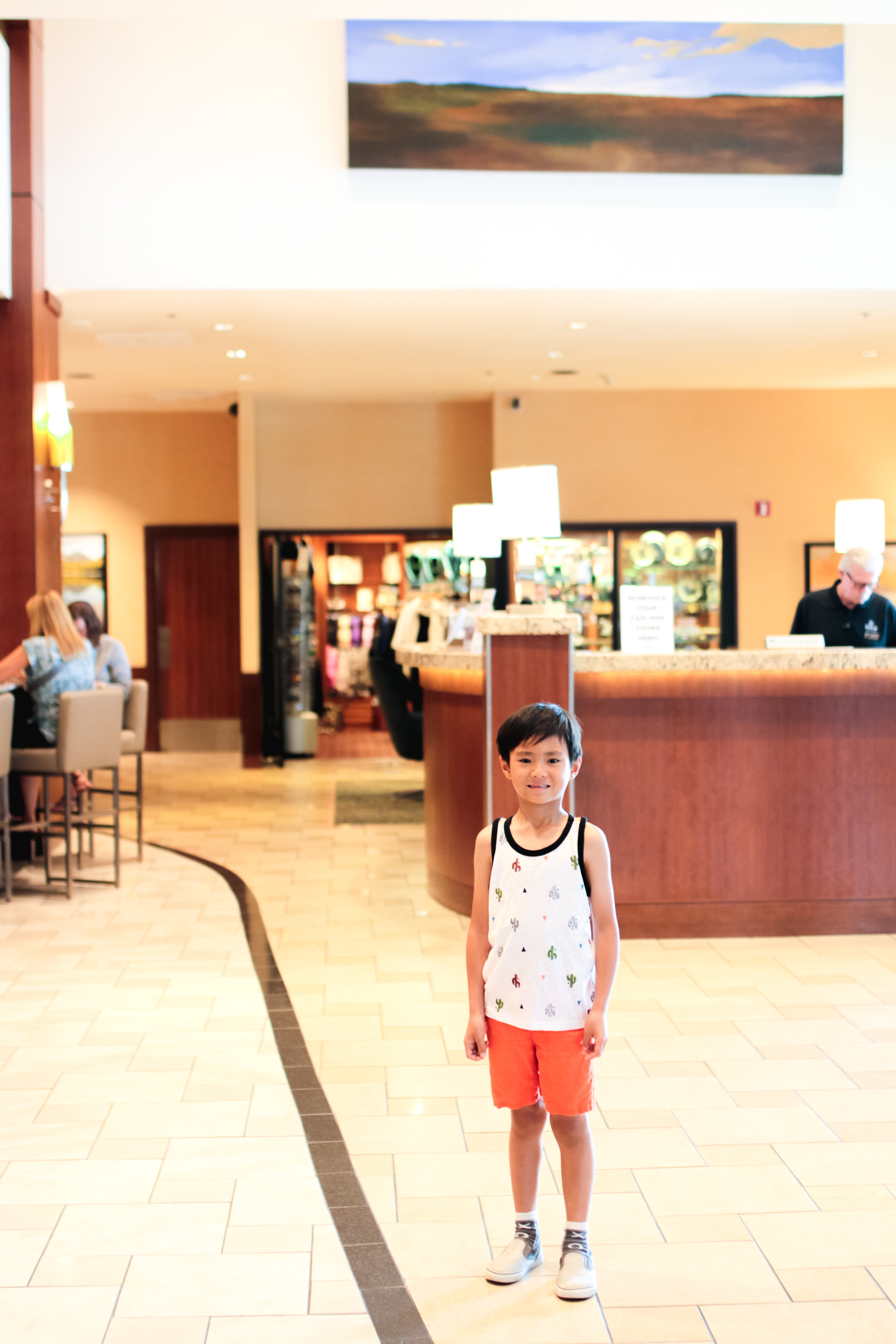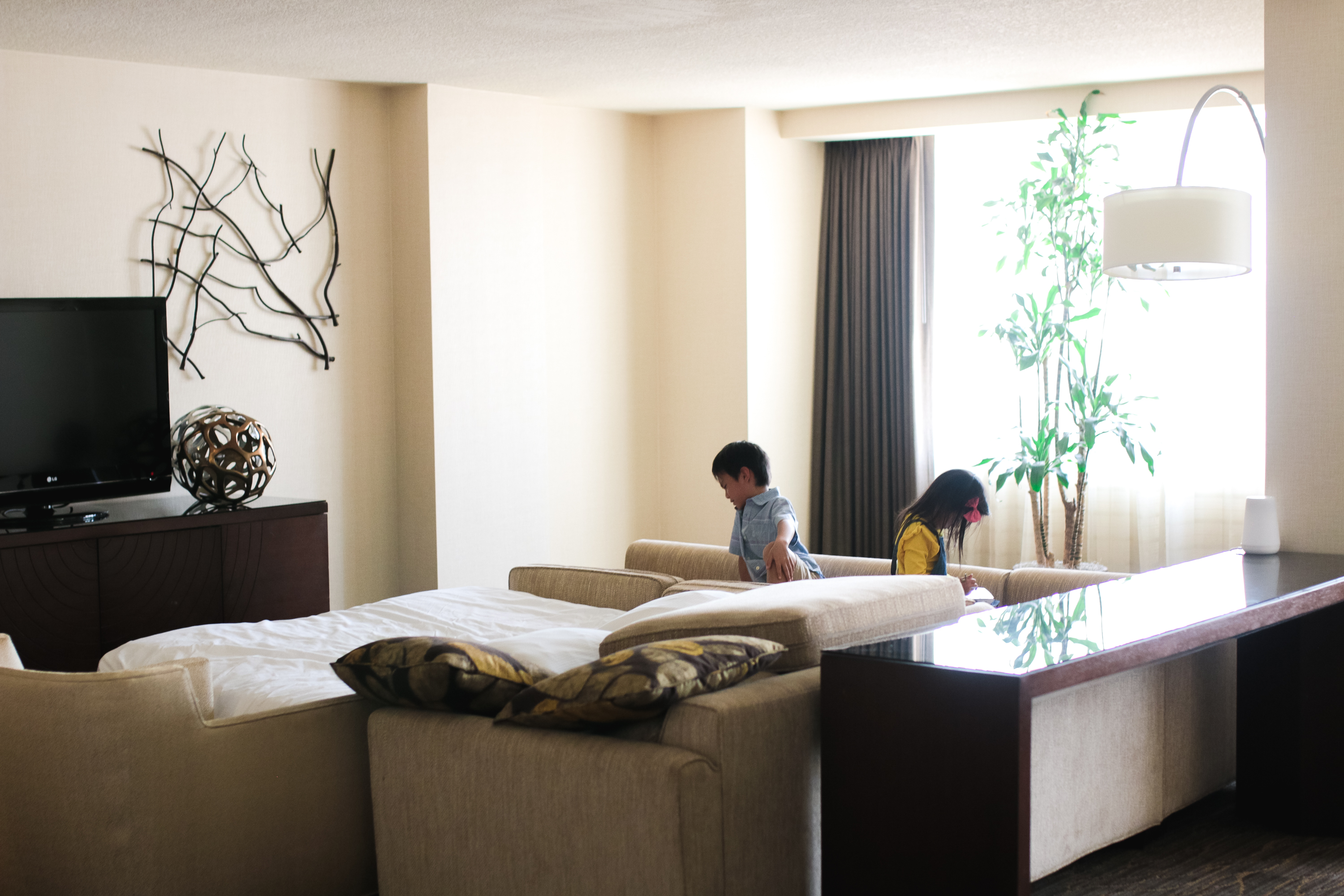 Our stay started by checking into the Hilton Salt Lake City Center. We were actually lucky enough to get to stay in one of their suites which had a bedroom, living room, dining room, desk area, guest bathroom, kitchen, and so much space. We got to stay on a higher floor and had a nice view of the city and Utah State Capitol. The decor was contemporary modern in the rooms and I really loved the lighting and mirror in the master bedroom especially (great makeup lighting).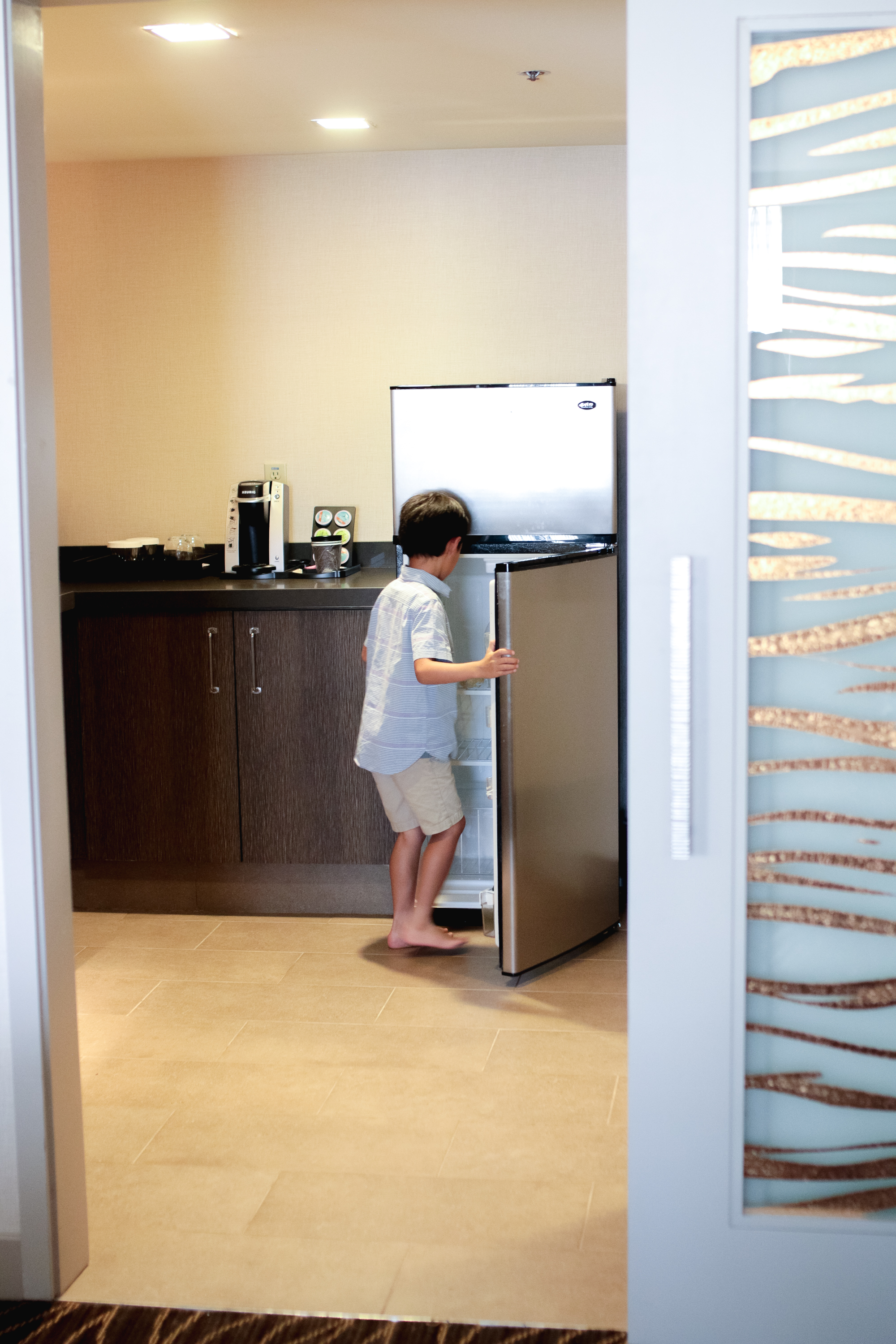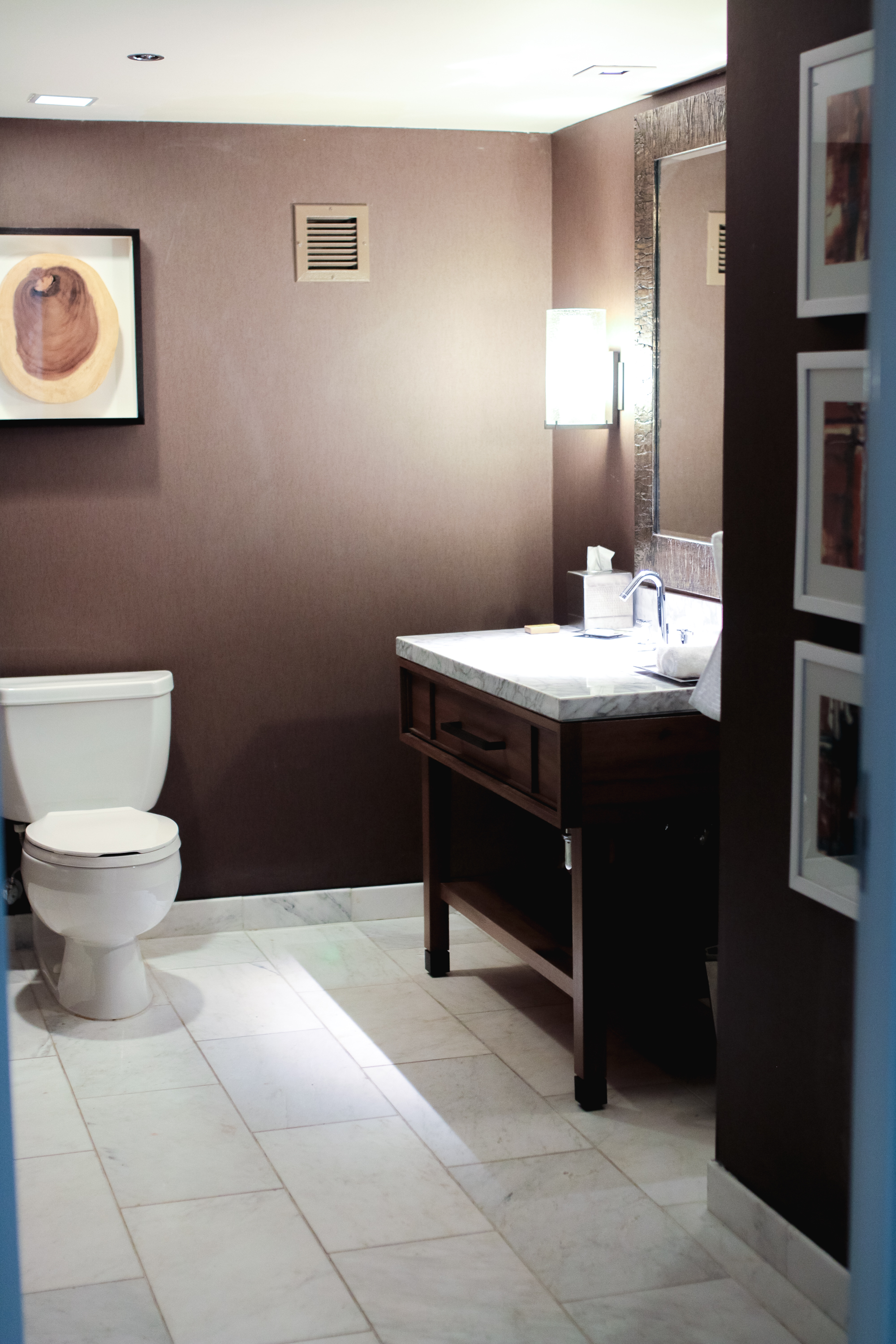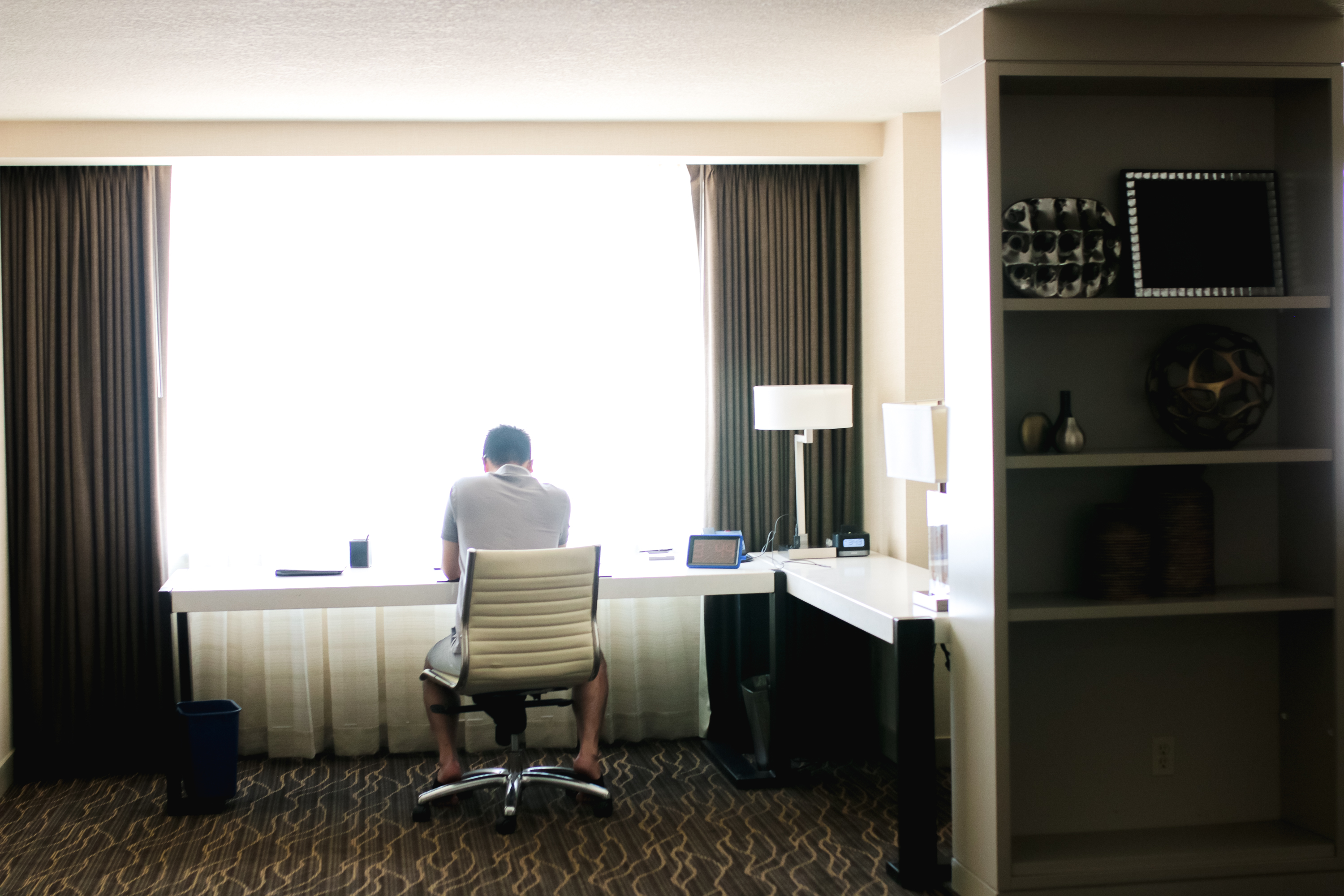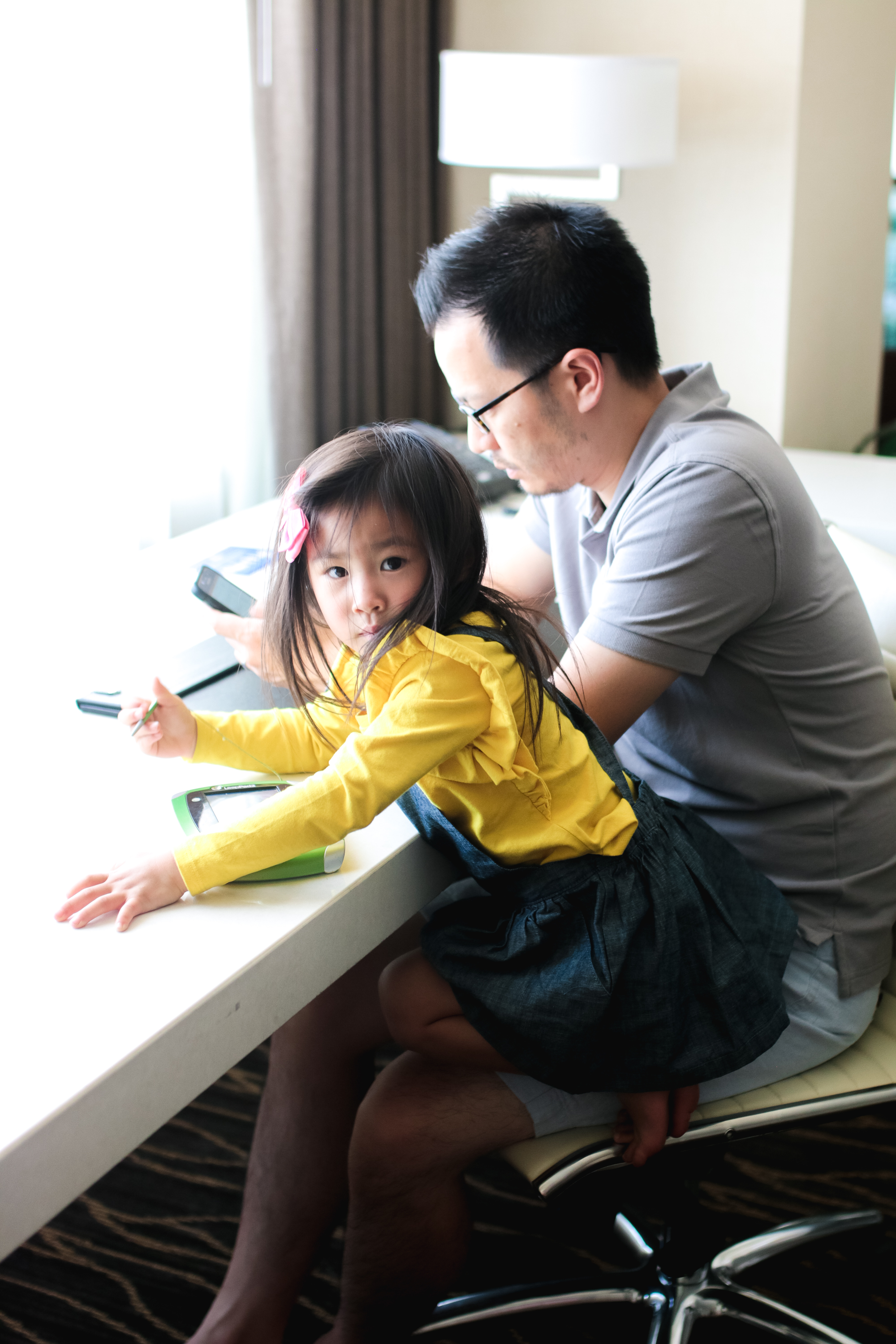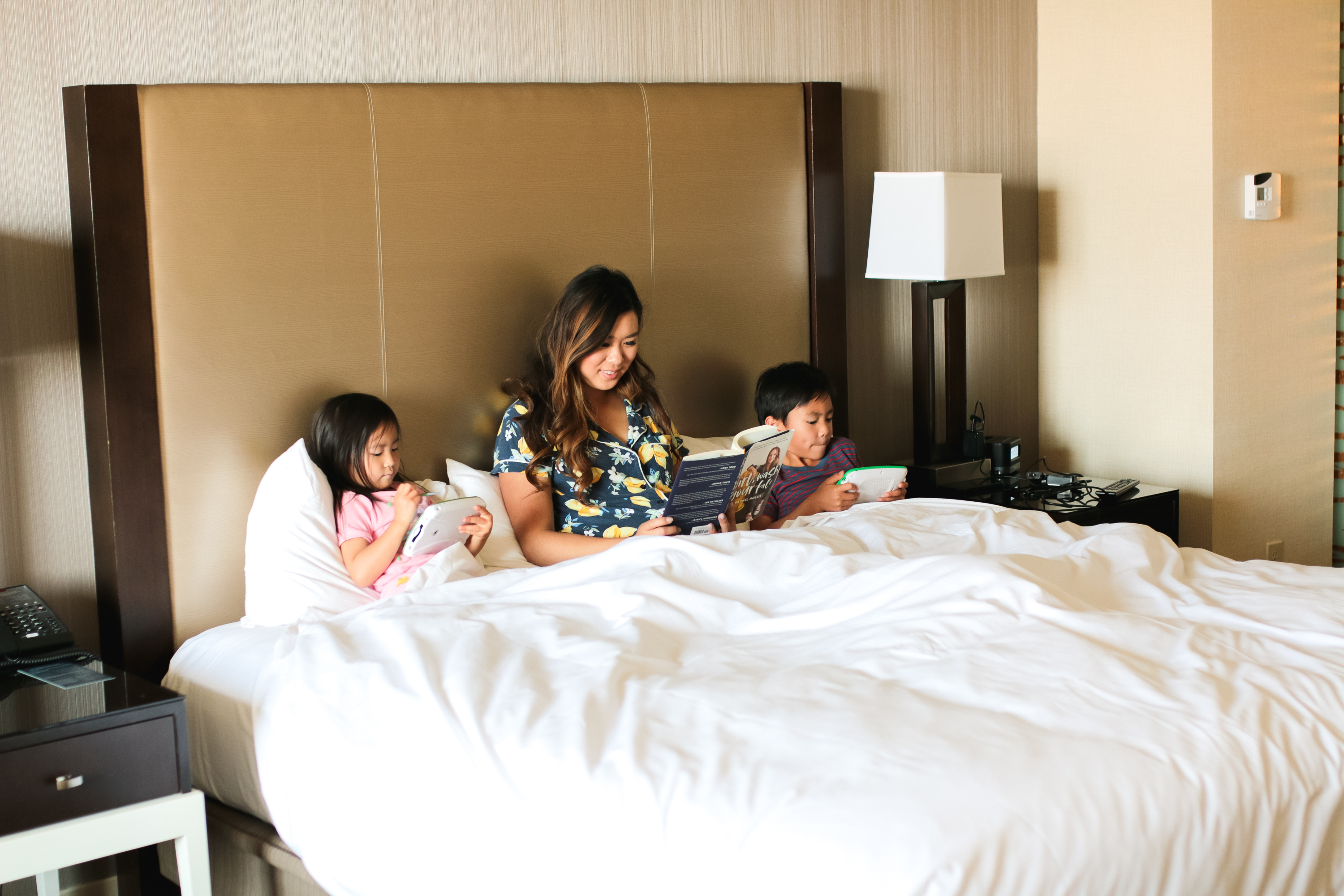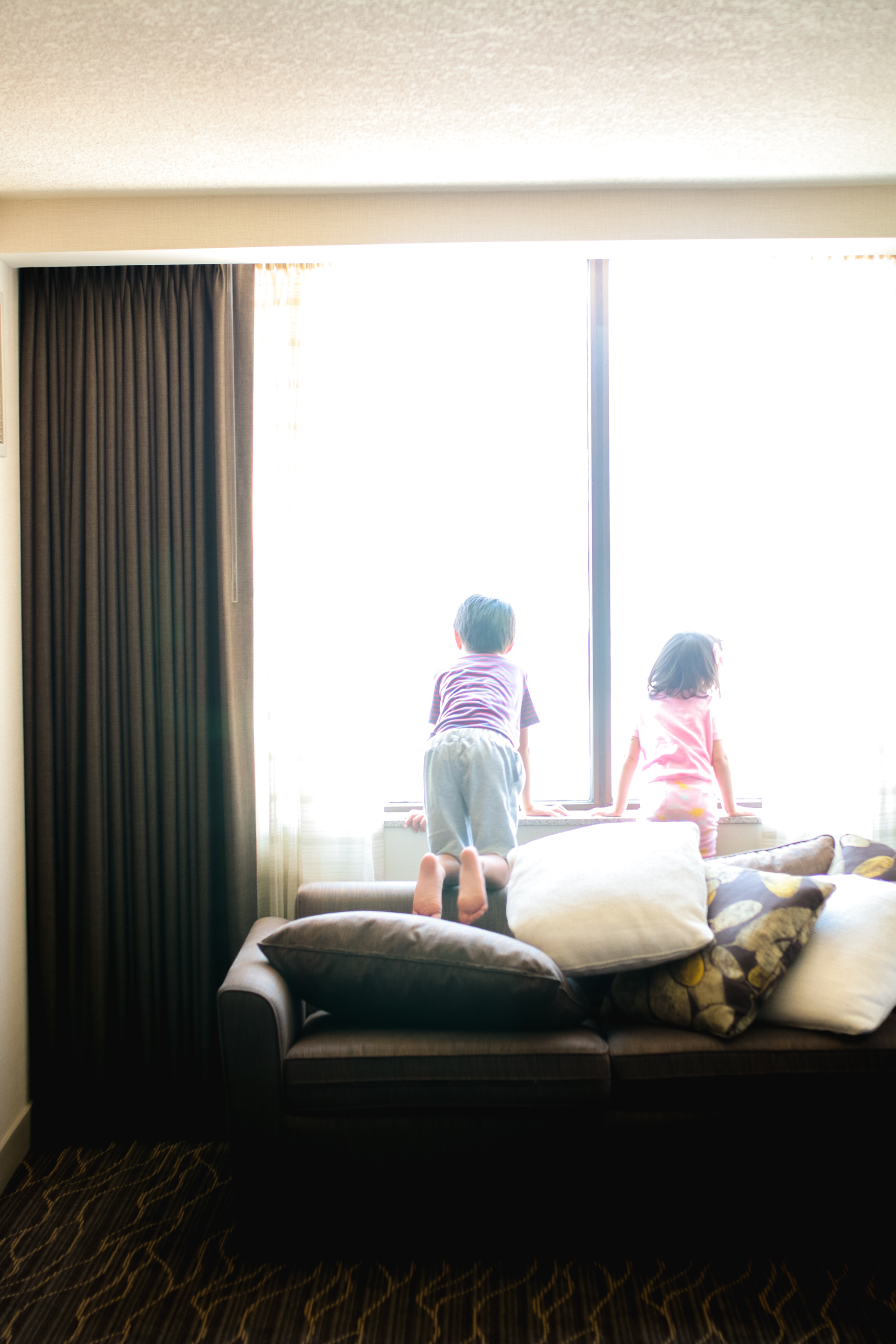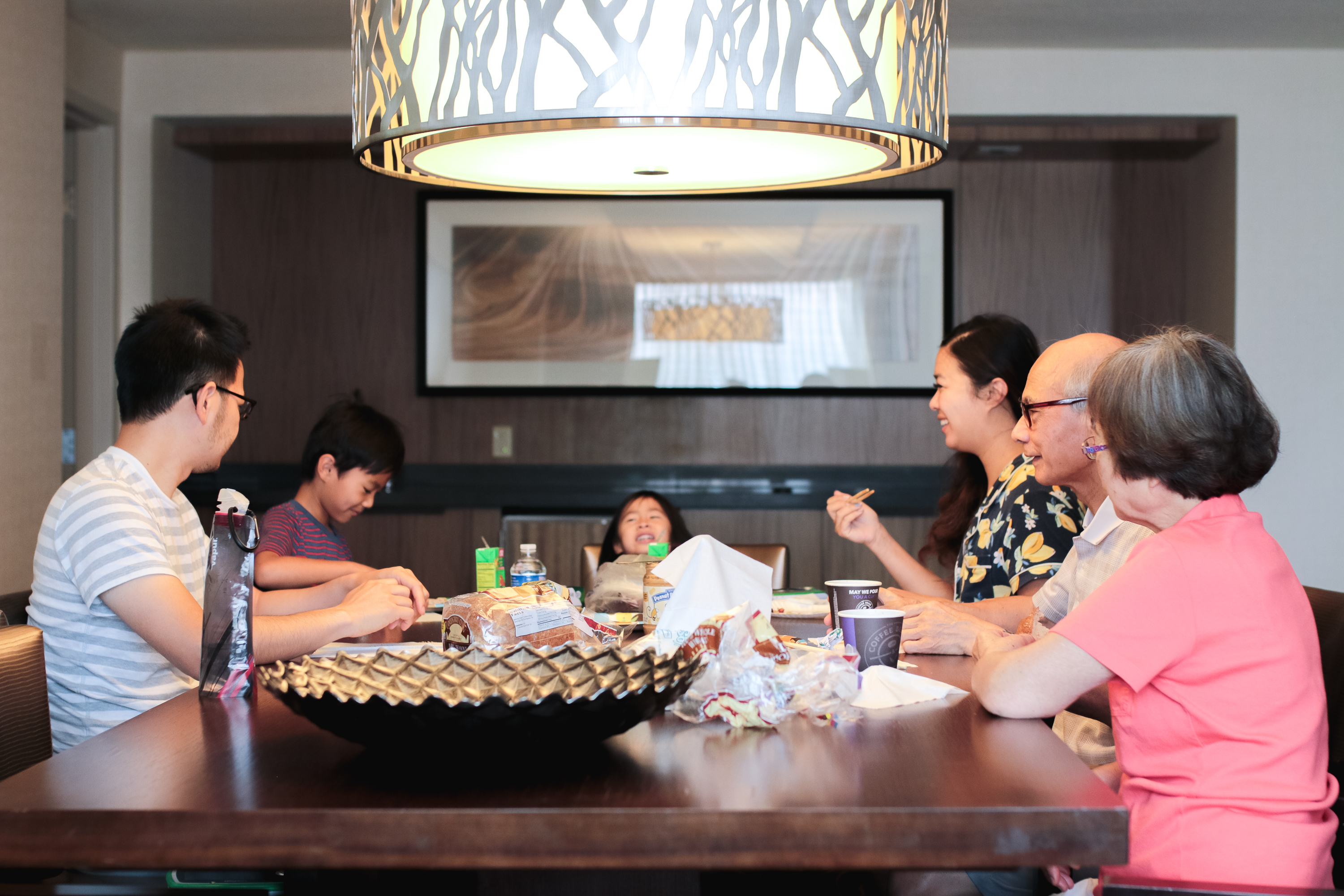 The staff at the Hilton Salt Lake City Center was so friendly especially when the hotel was almost completely sold out for a concert that they were an official hotel to. The hotel had a swimming pool and fitness room that we were able to glance at but didn't get to use since we had a busy weekend. The best part was that it was walking distance to so many different restaurants, shopping areas, tourist attractions, etc. Living in the suburbs, we typically have to drive everywhere, but it was nice to be able to just walk to various places.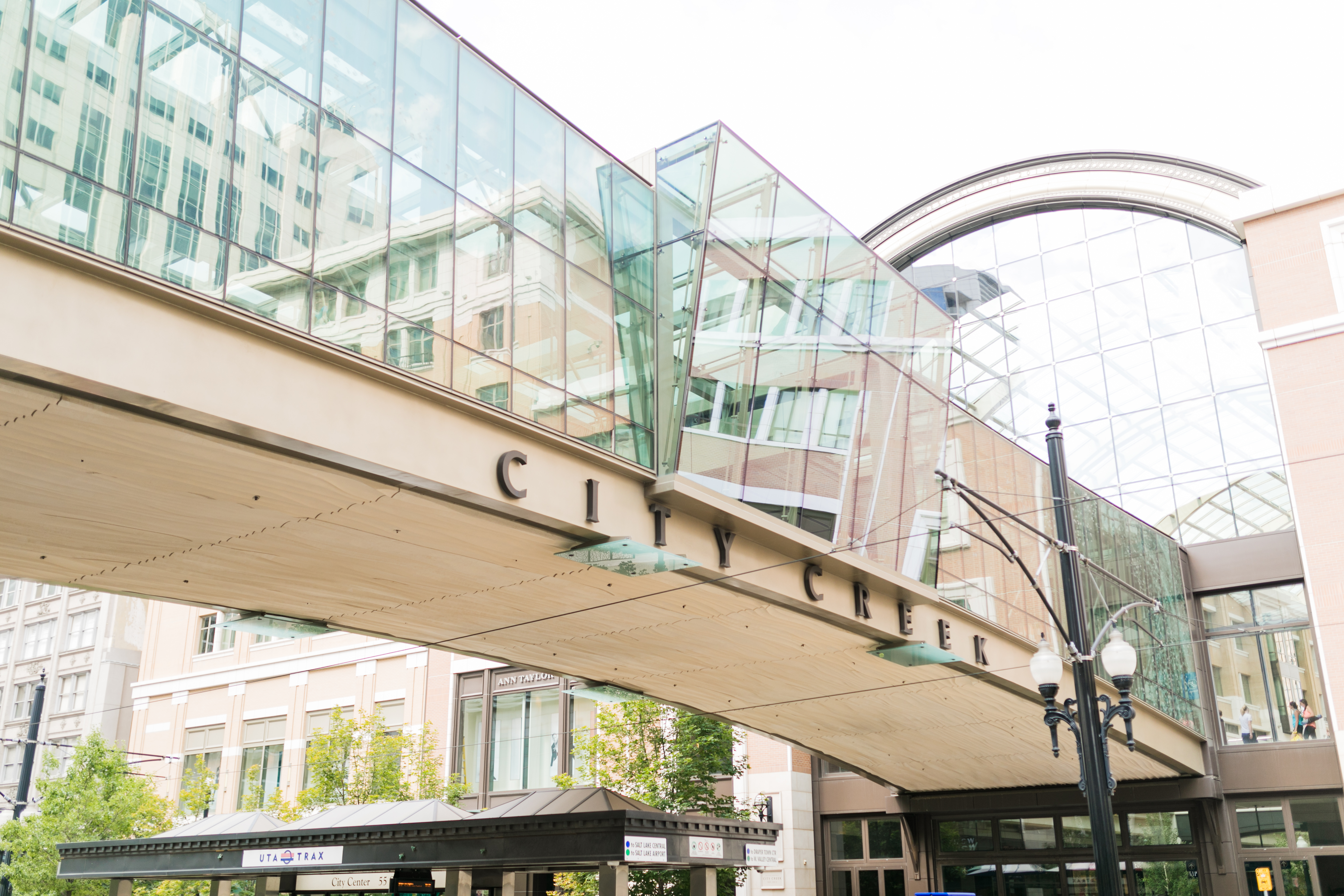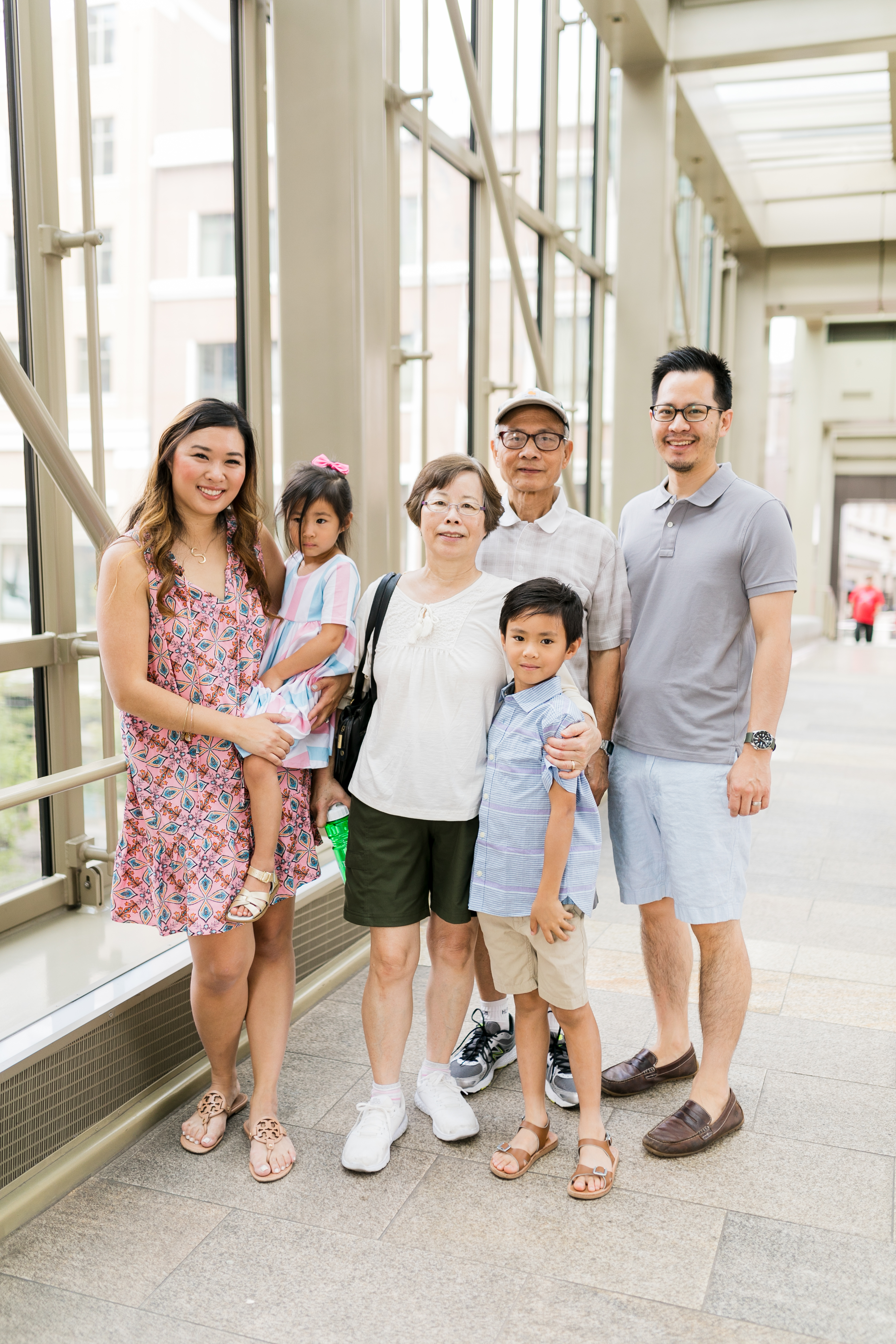 On Saturday morning, we woke up and walked over to City Creek Center, of course, you know I am a avid shopper, so this activity was fun for me! 😉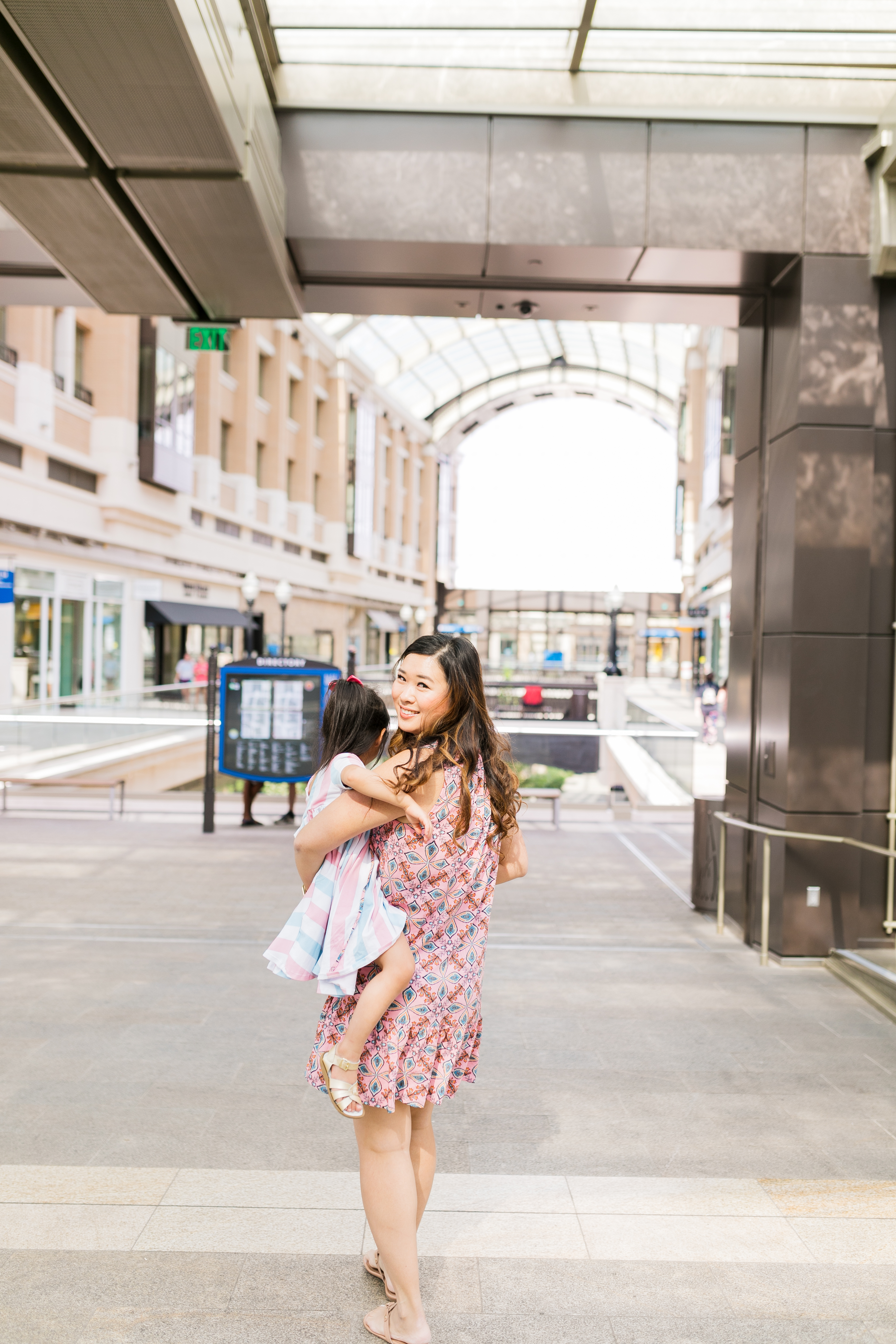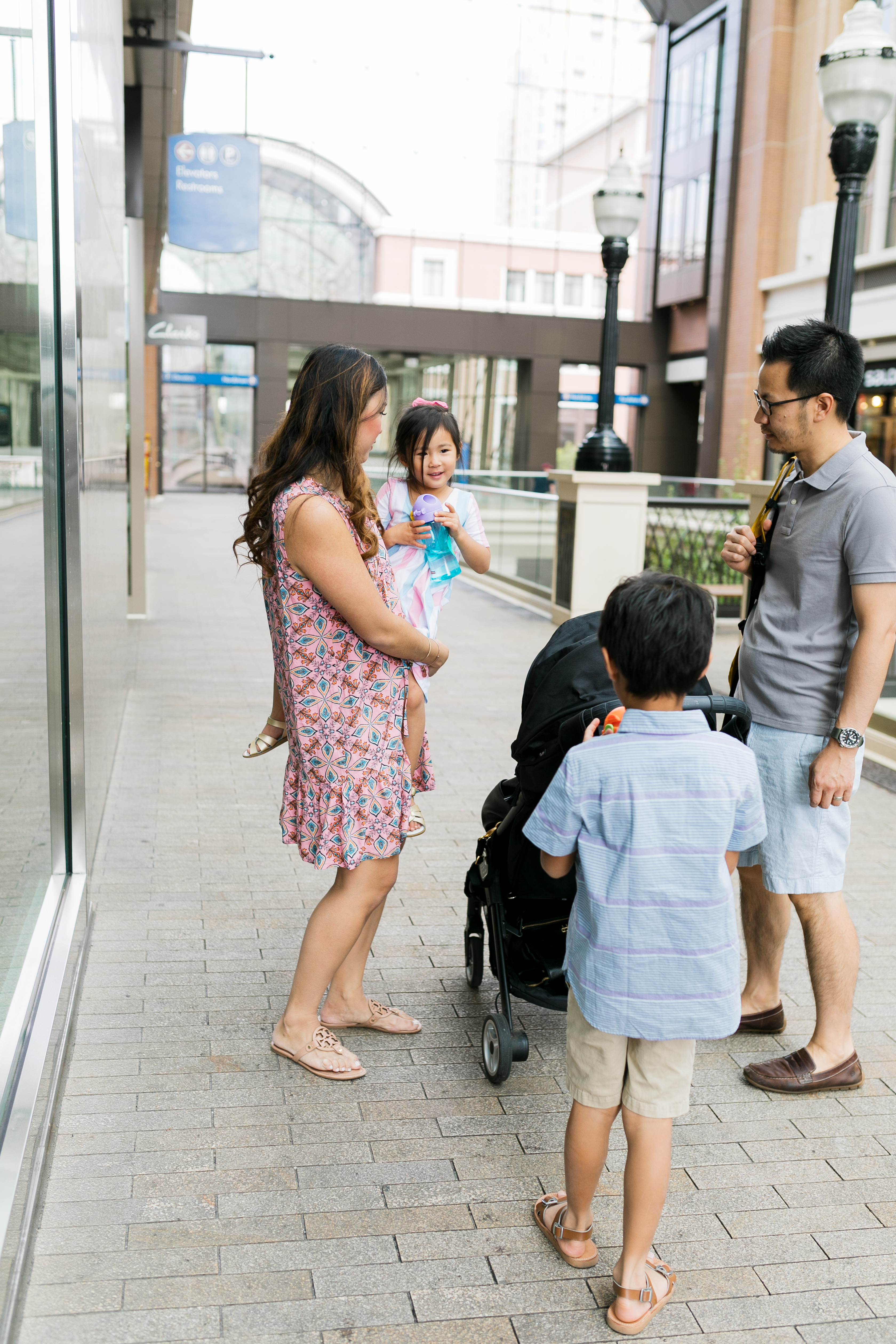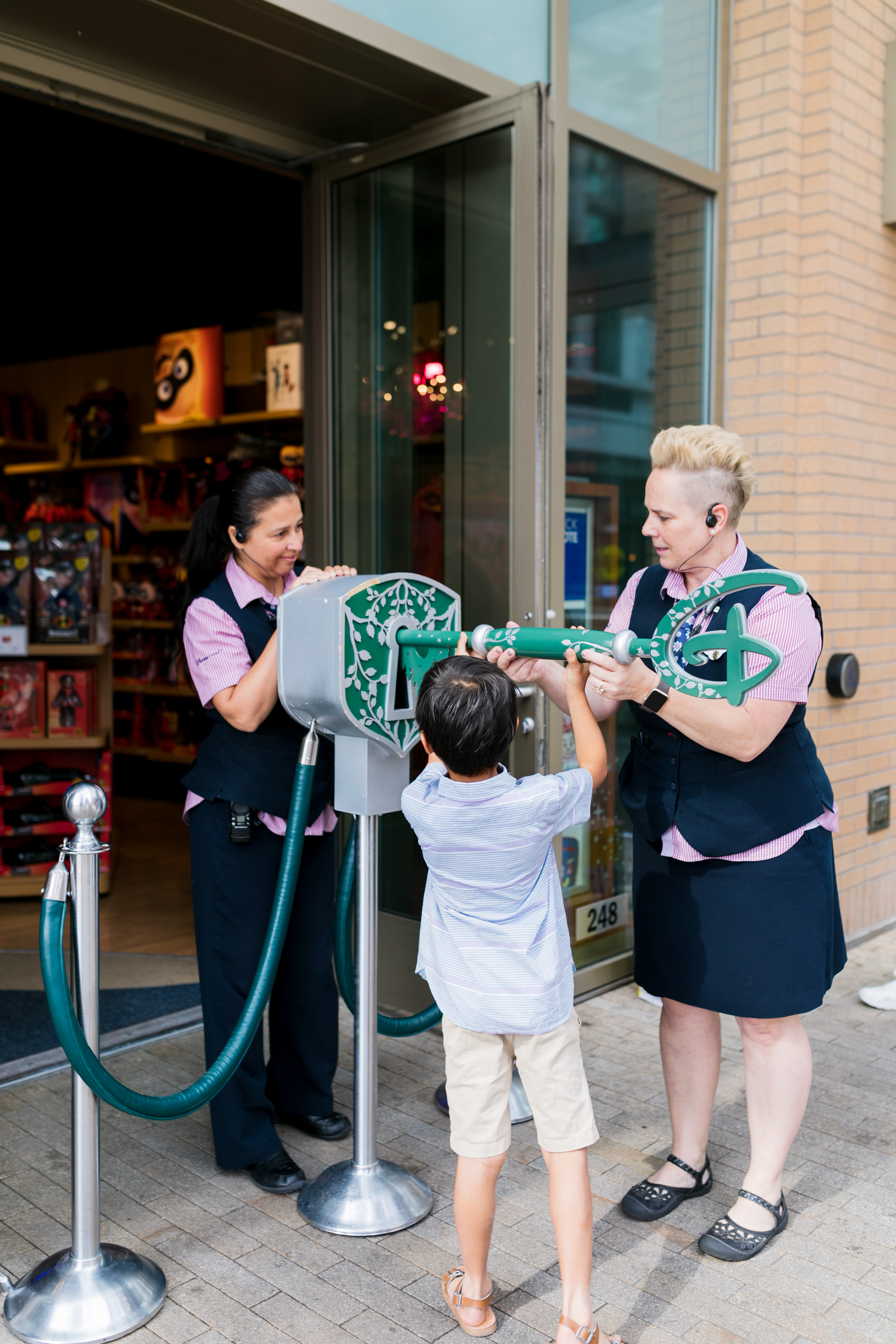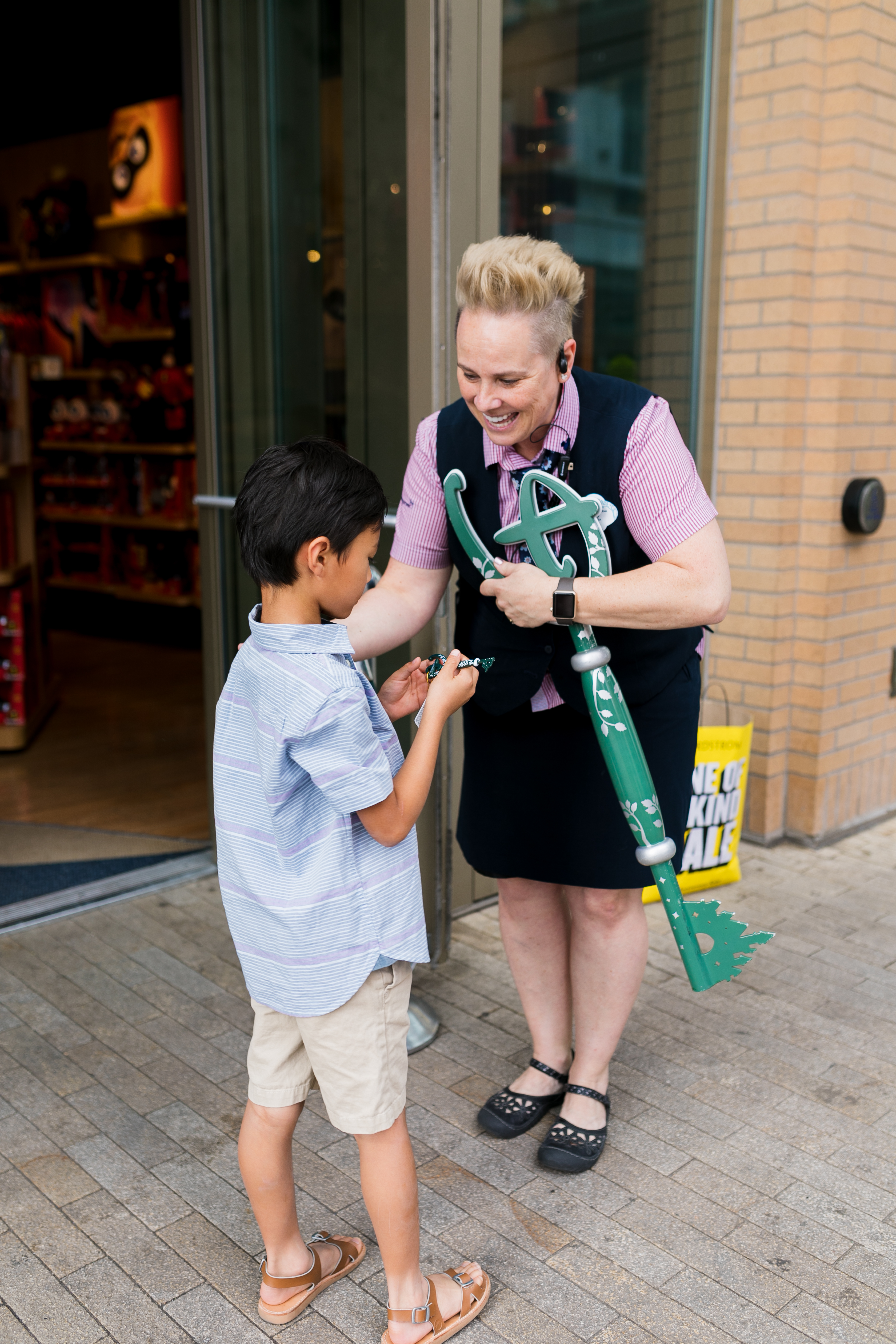 Our first stop was actually the Disney store at 10AM at City Creek Center, because did you know that they pick a child each morning to open up their store?! Austin was picked and he got to turn the big key to open up the store, it was magical! He was even given a little key as a souvenir for helping out. I had no idea they did this, but it is so neat!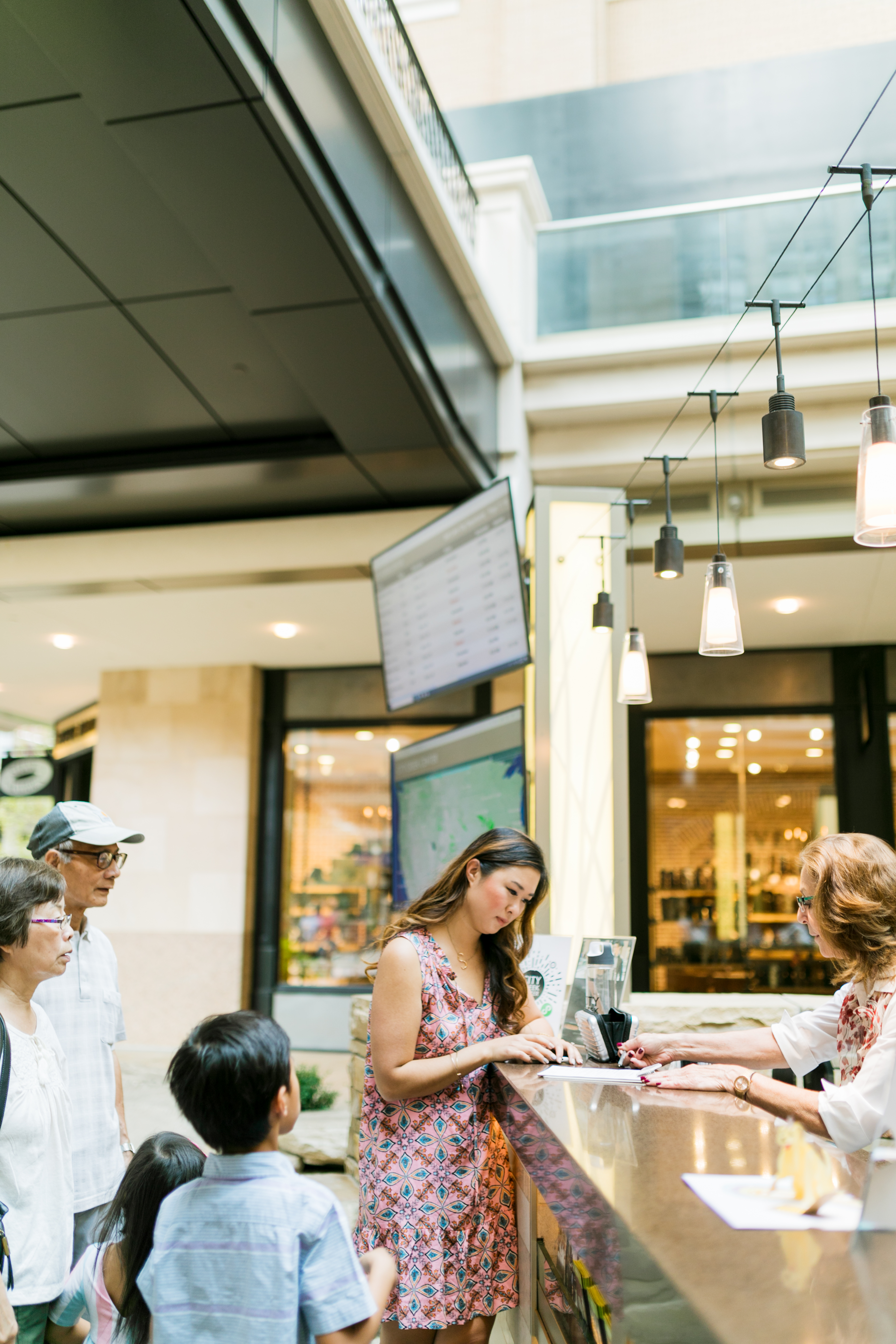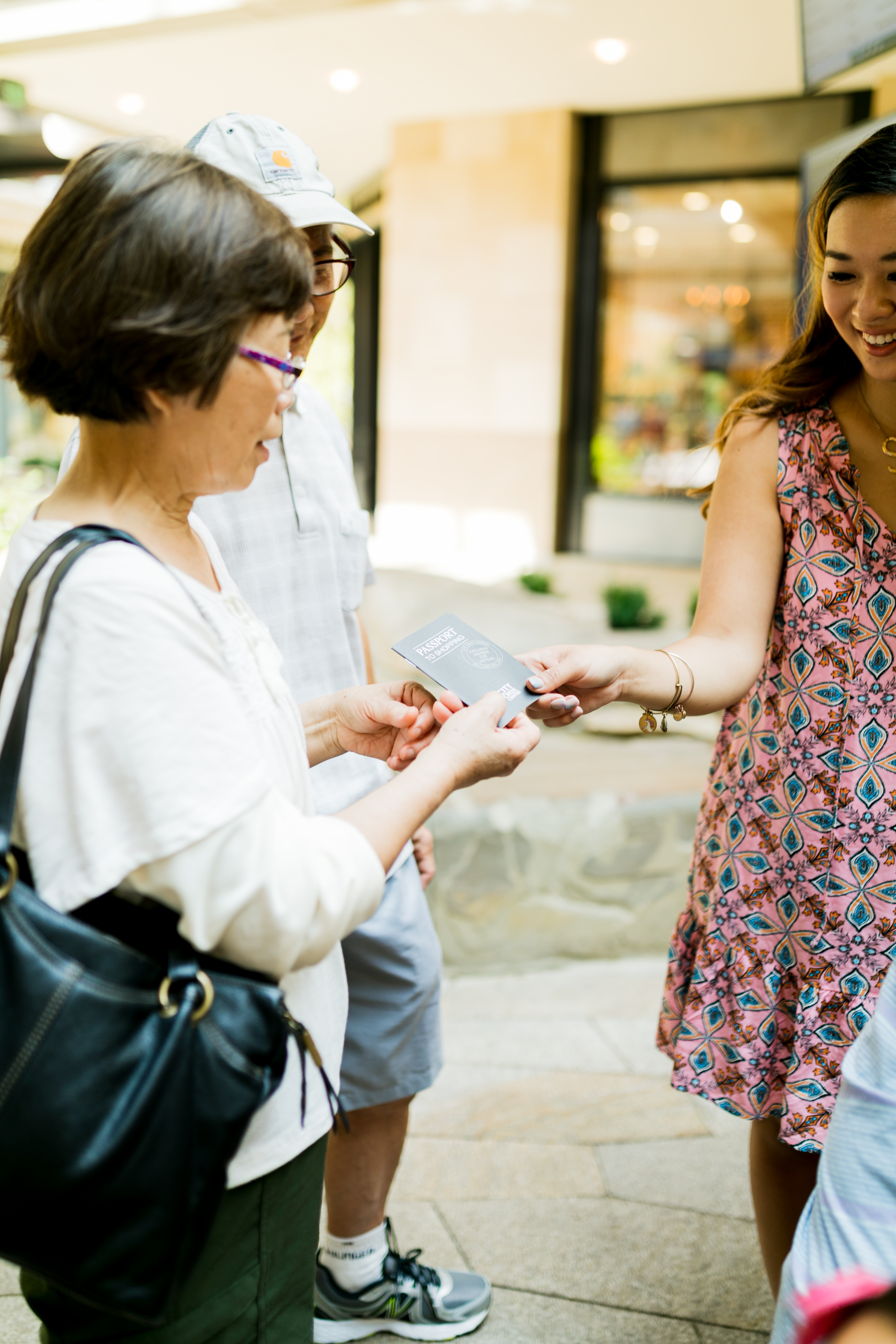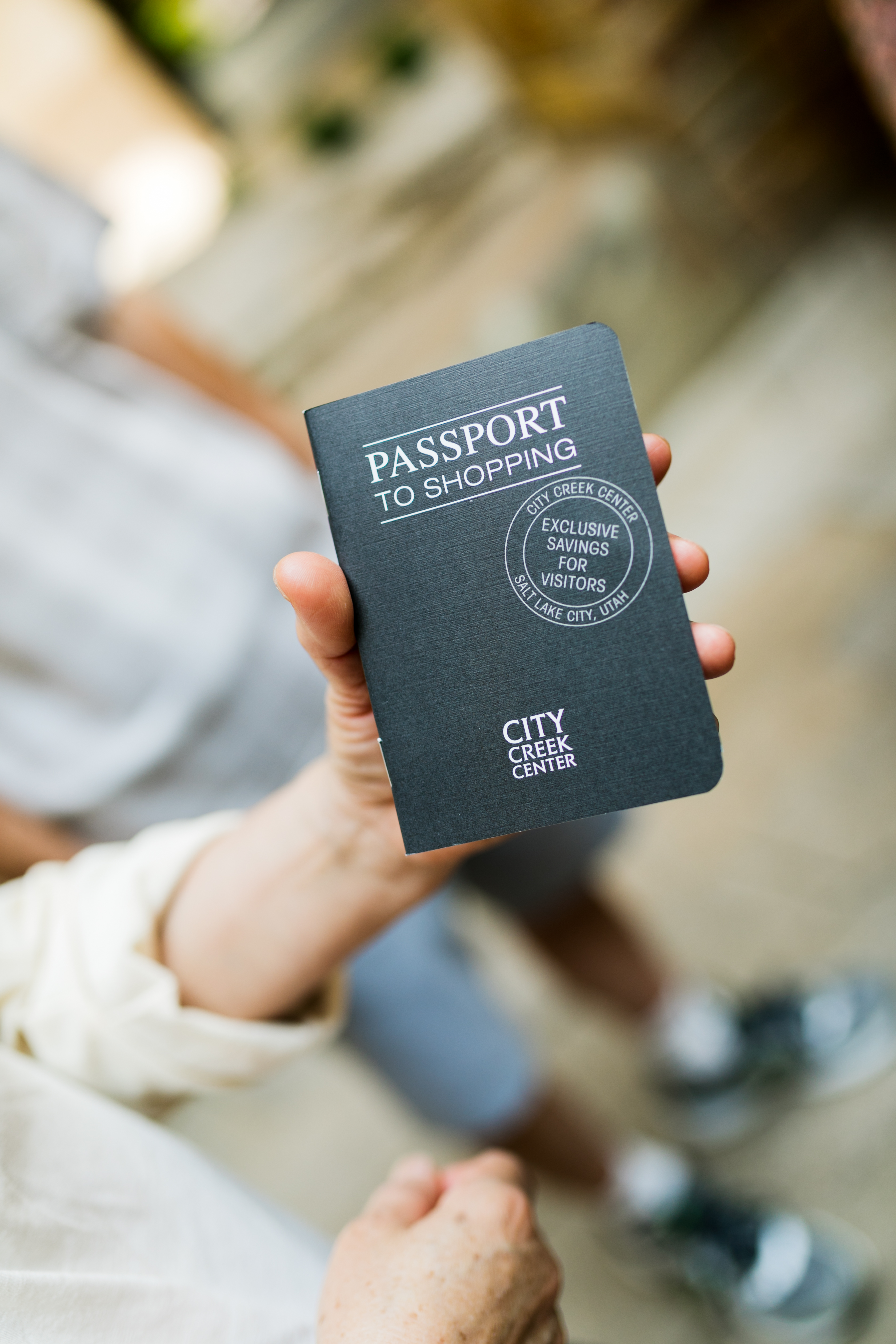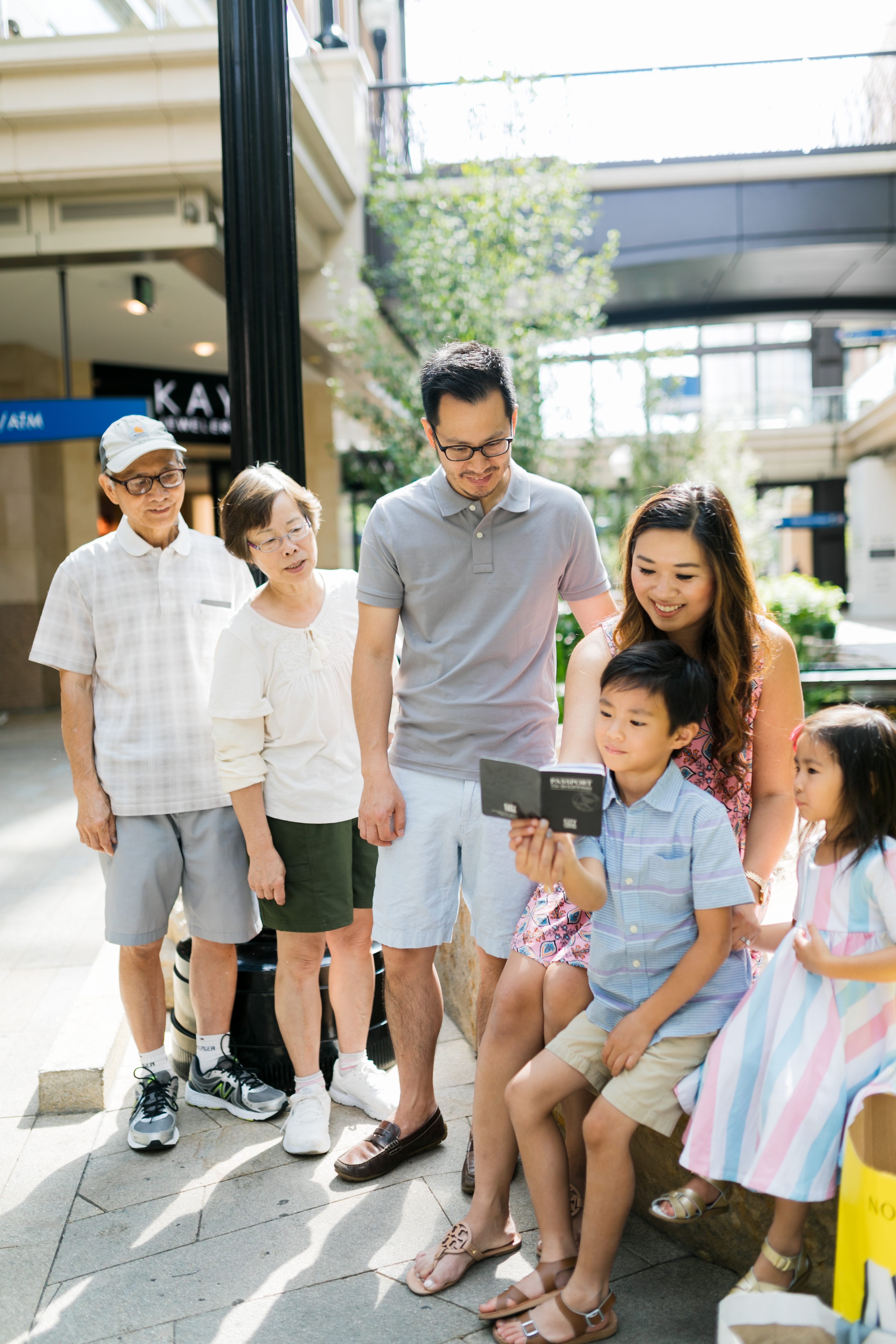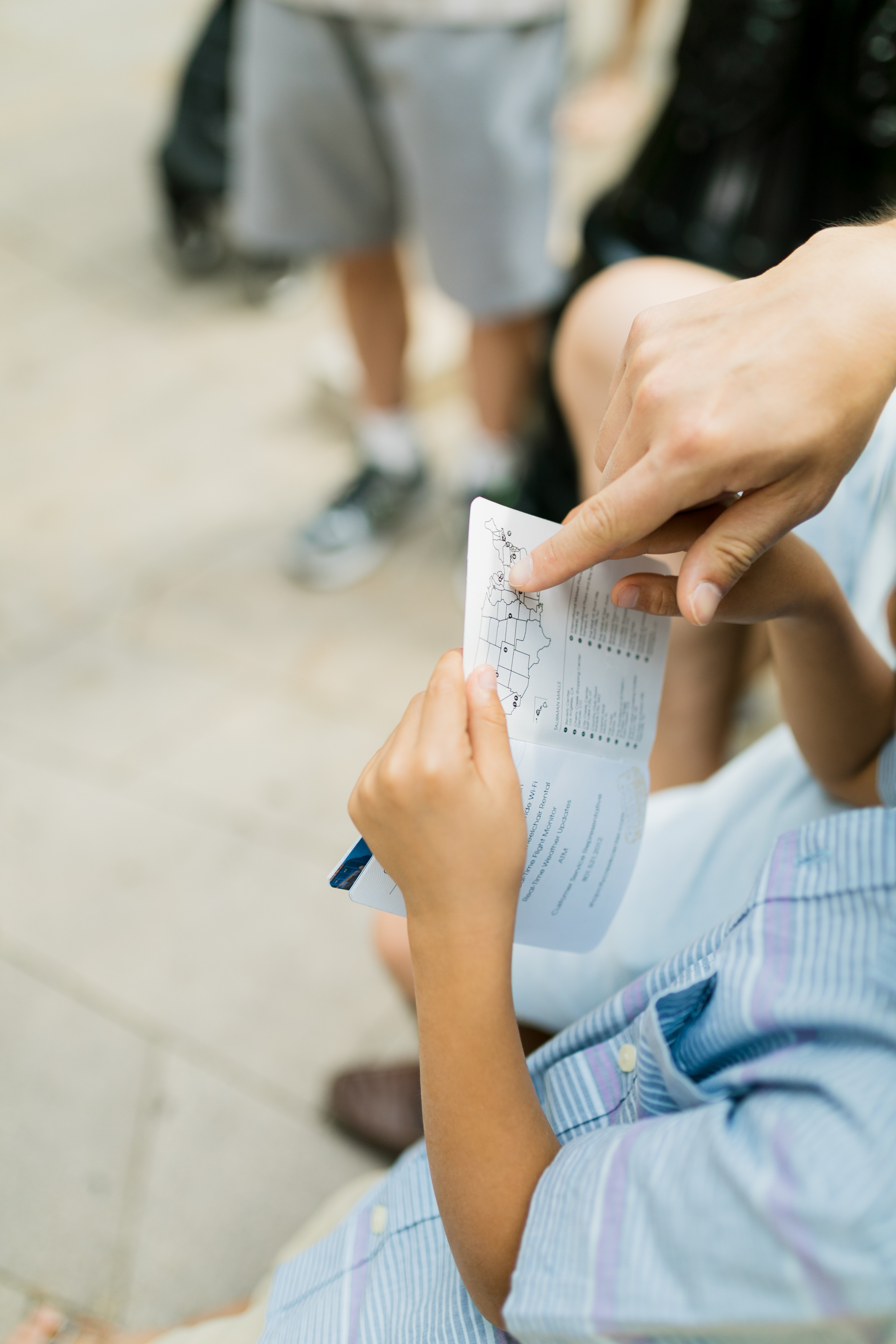 Our next stop was the Customer Service desk over by Macy's in City Creek Center. Did you know that if you bring an out of town guest (who lives more than 50 miles away) to City Creek Center, that you and your guest can pick up a Passport to Shopping booklet? This booklet has all sorts of gems like upgraded coffee at the Nordstrom eBar, 50% off one item at GAP, and so many discounts to 60+ of their retailers and restaurants. I mean, who doesn't love a good discount? I sure do! 😉 Also, if you spend over a certain amount that day you visit, and bring in your in-store receipts to the Customer Service desk, you can get a free gift as well.
But also, along with that, as part of their Friends and Family program, you can also receive 2 complimentary tickets to a local attraction of your choice (you can choose between Red Butte Garden, The Leonardo, Natural History Museum of Utah, Clark Planetarium, Utah Museum of Fine Arts or Tracy Aviary). I feel like this program is a little secret that needs to be shared with Utah locals who have friends and family that come visit from out of town, I had no idea but I am glad I know now!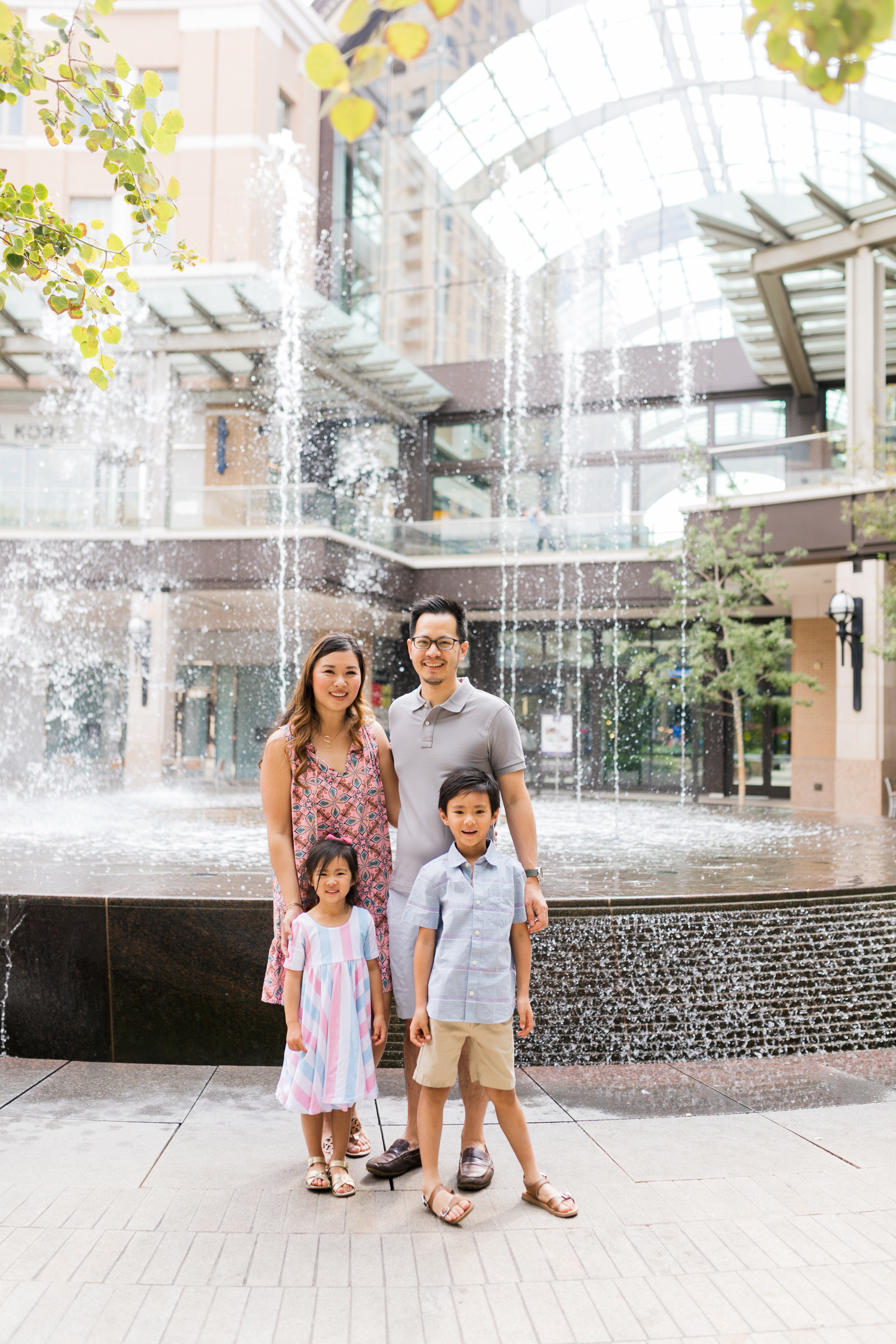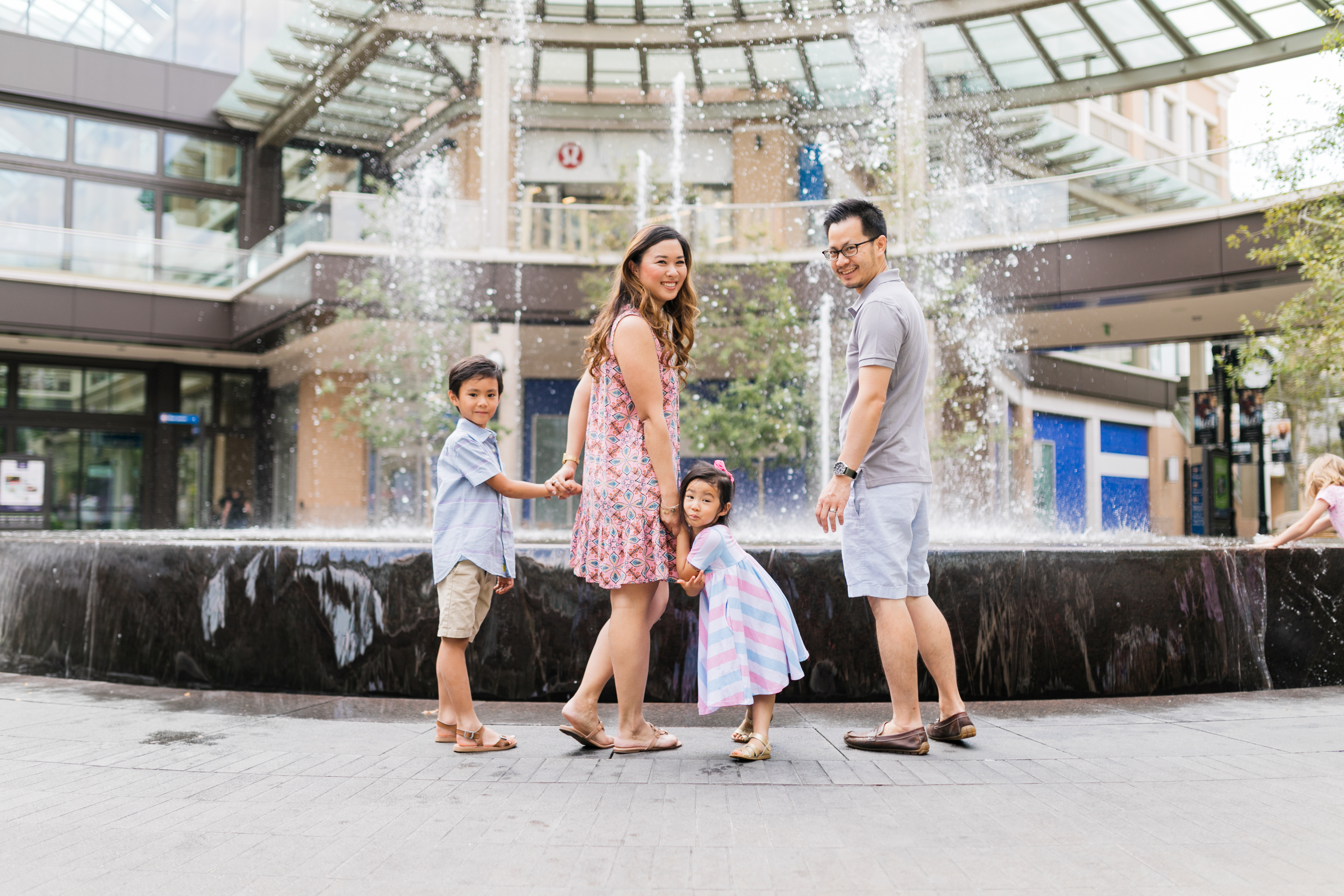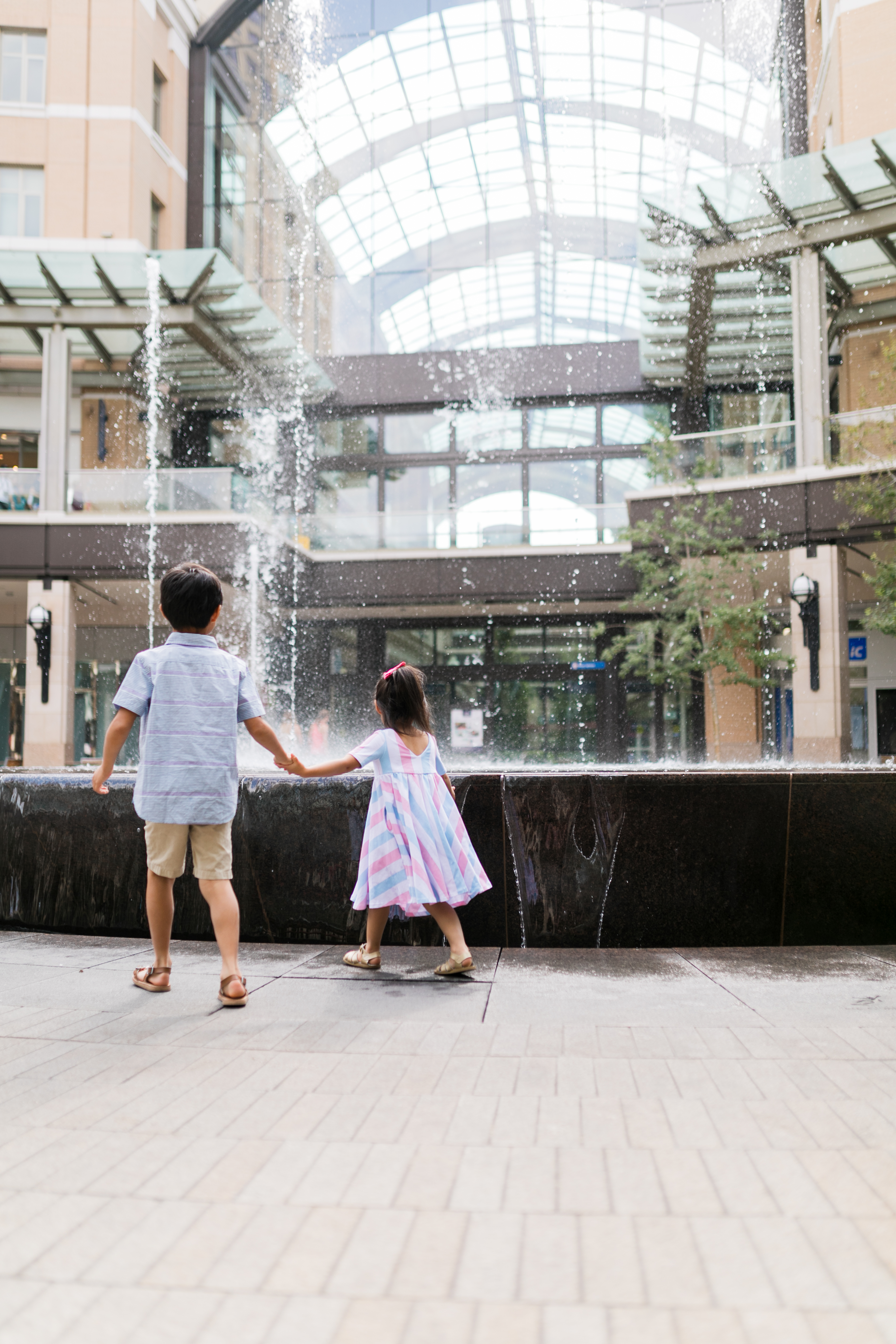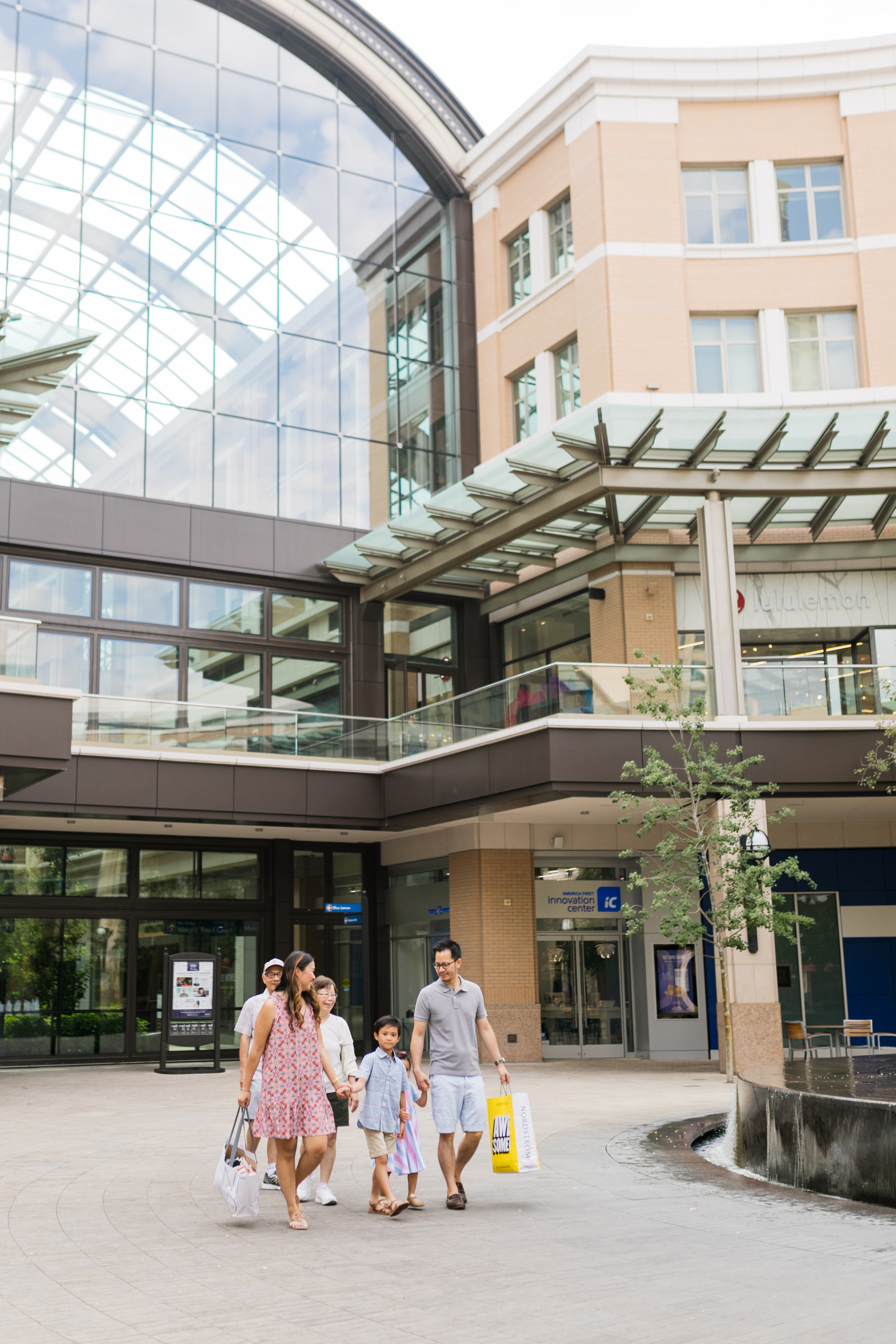 City Creek Center has Saturday morning yogas in the Summer at 9AM, feed the fish near Customer Service at 10AM, opening up the Disney store at 10AM, and so many wonderful activities for young and old. The American First Fire Fountain Show runs every hour at the top of the hour and is SO fun for kiddos to watch (they could spend every hour there if it was up to them). The shopping and the stores that City Creek Center has is some of the best in the city, and I honestly just love how clean and beautiful the space is. There is a food court if you are looking for some faster food and there other restaurants all around the center. The food court also has an AWESOME play area for kids, and my kiddos probably spent an hour of our Saturday playing there. The arch in the center is covered so it provides a little shade and protects you from rain or snow. And there is a Skybridge that connects the two different sides of City Creek Center or you can walk across the street below as well. City Creek Center truly is an iconic spot that is a must visit for anyone visiting Salt Lake City, UT.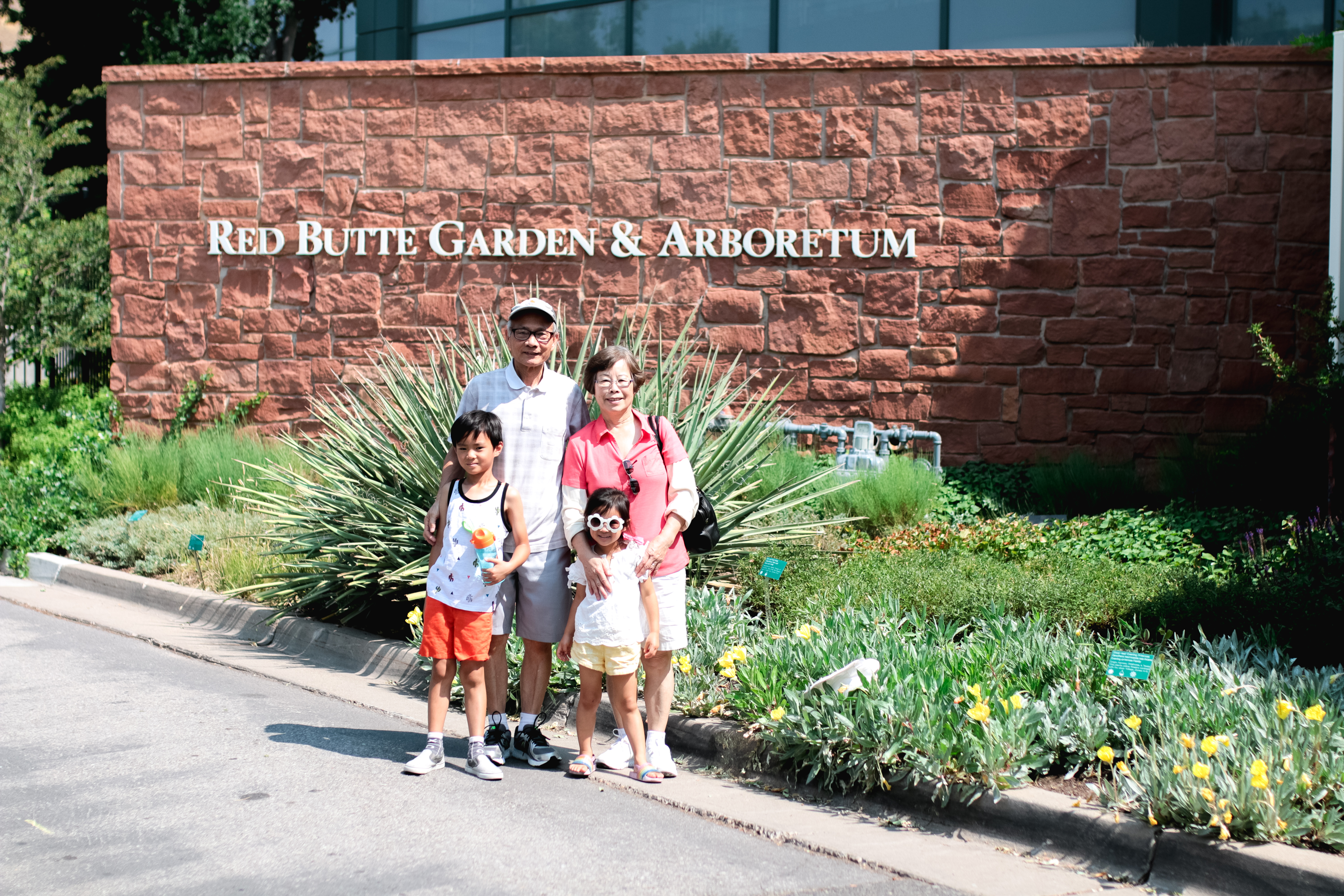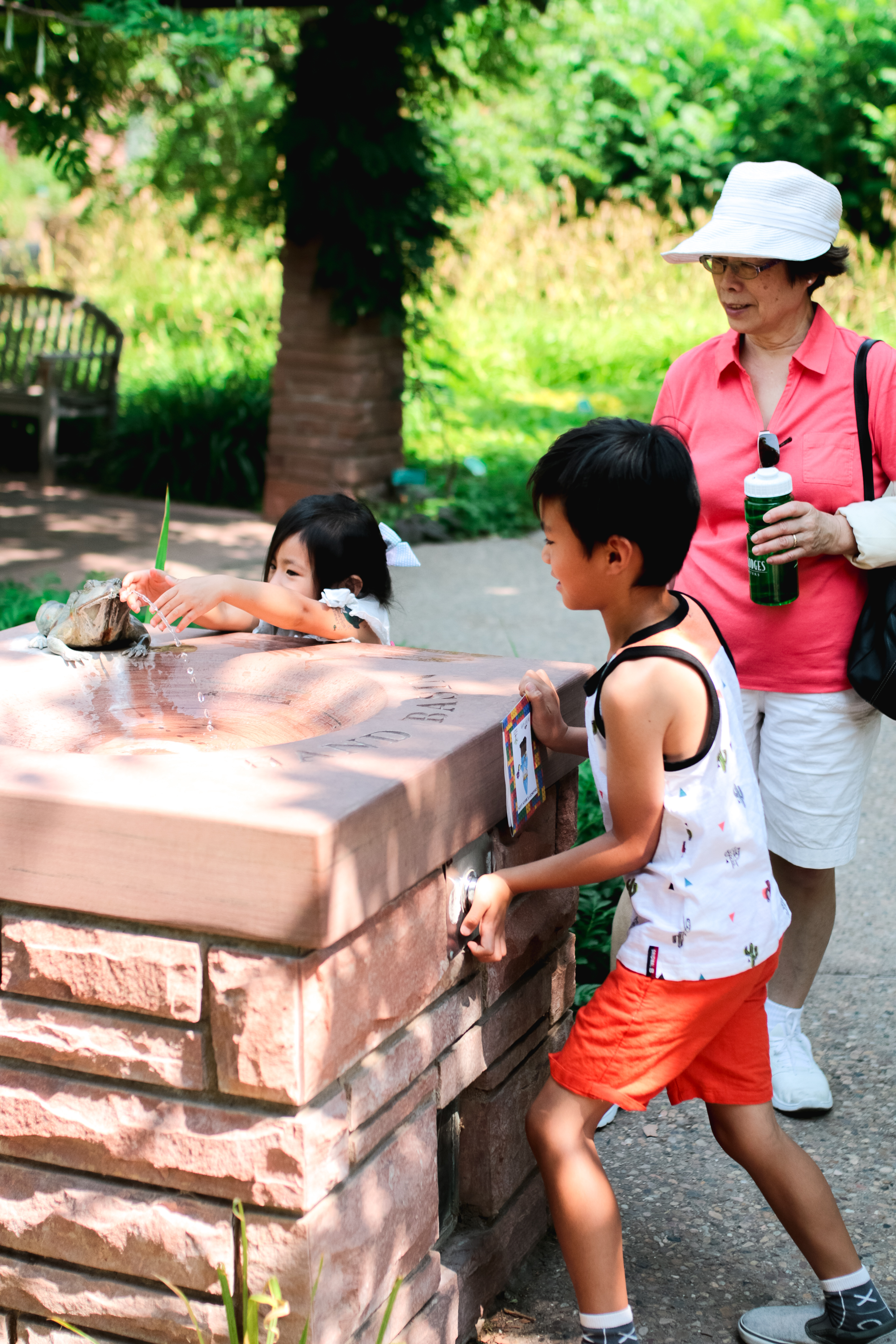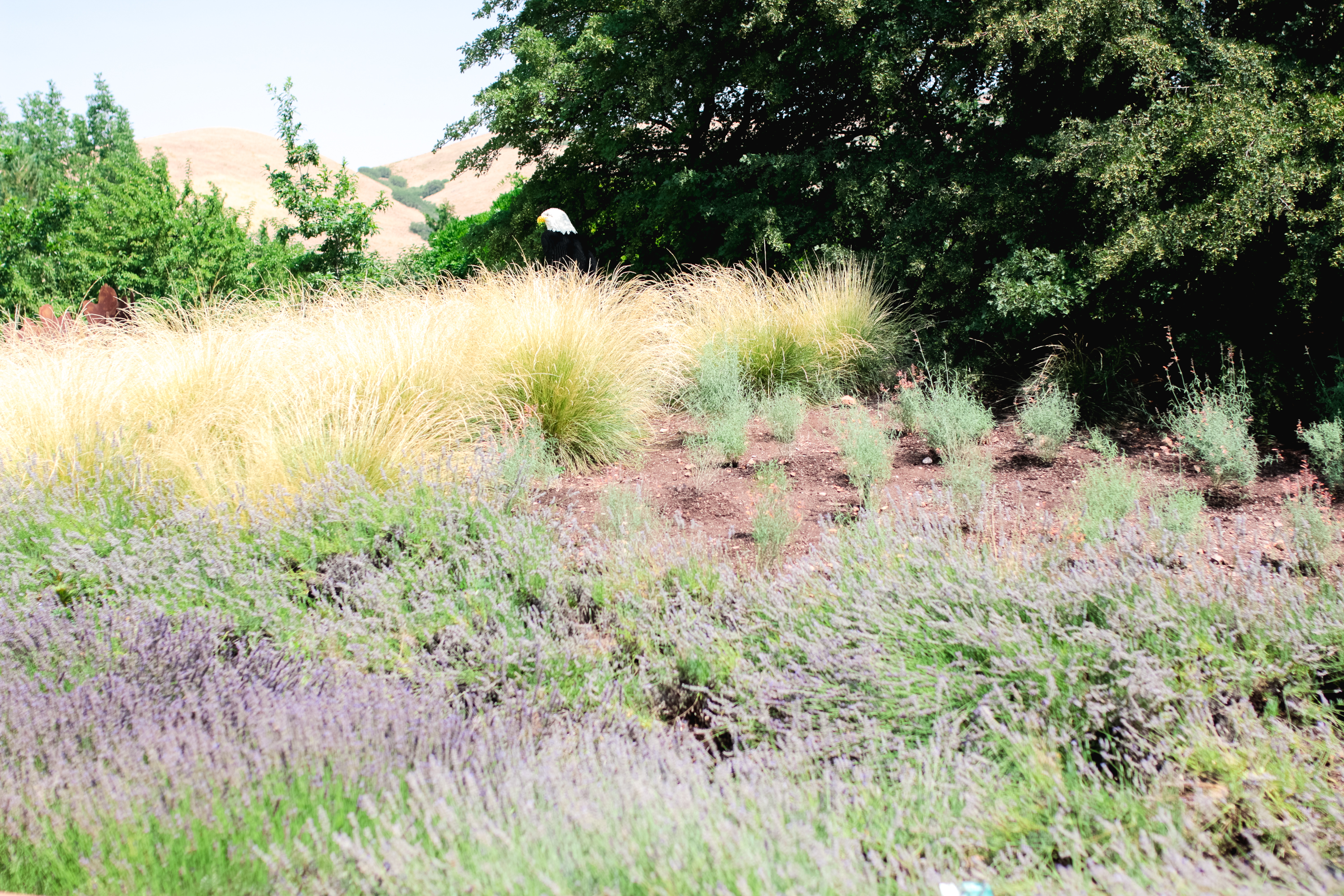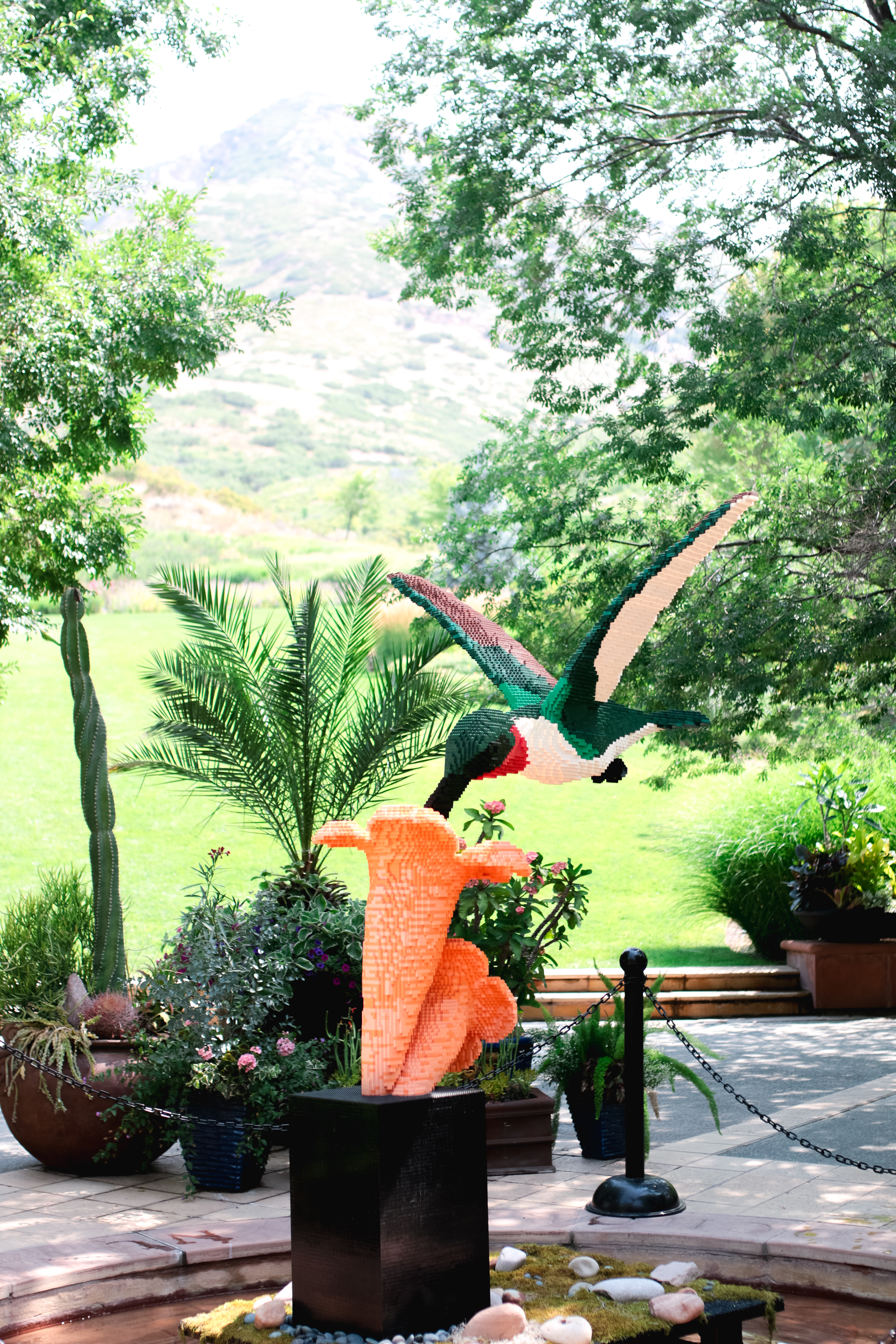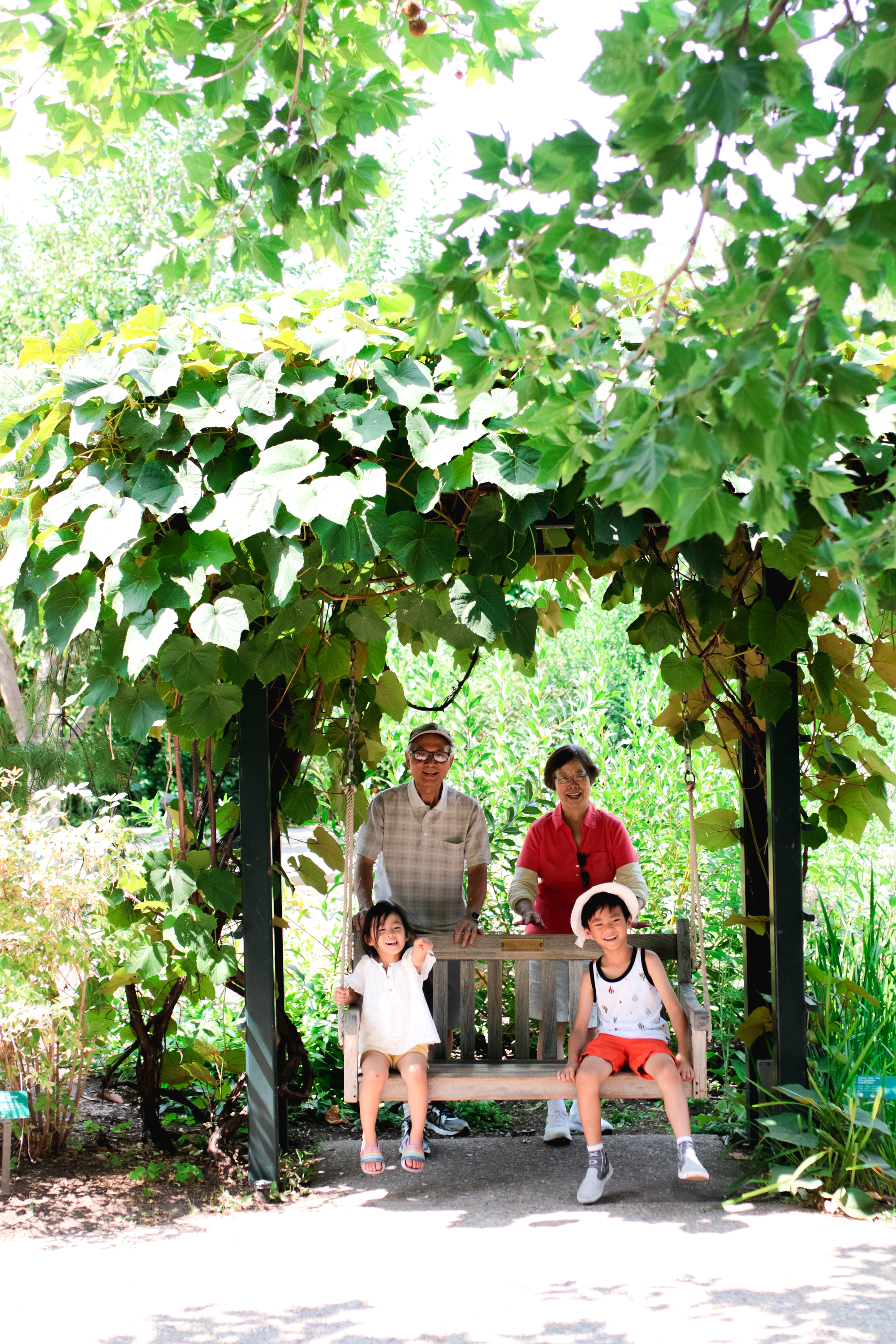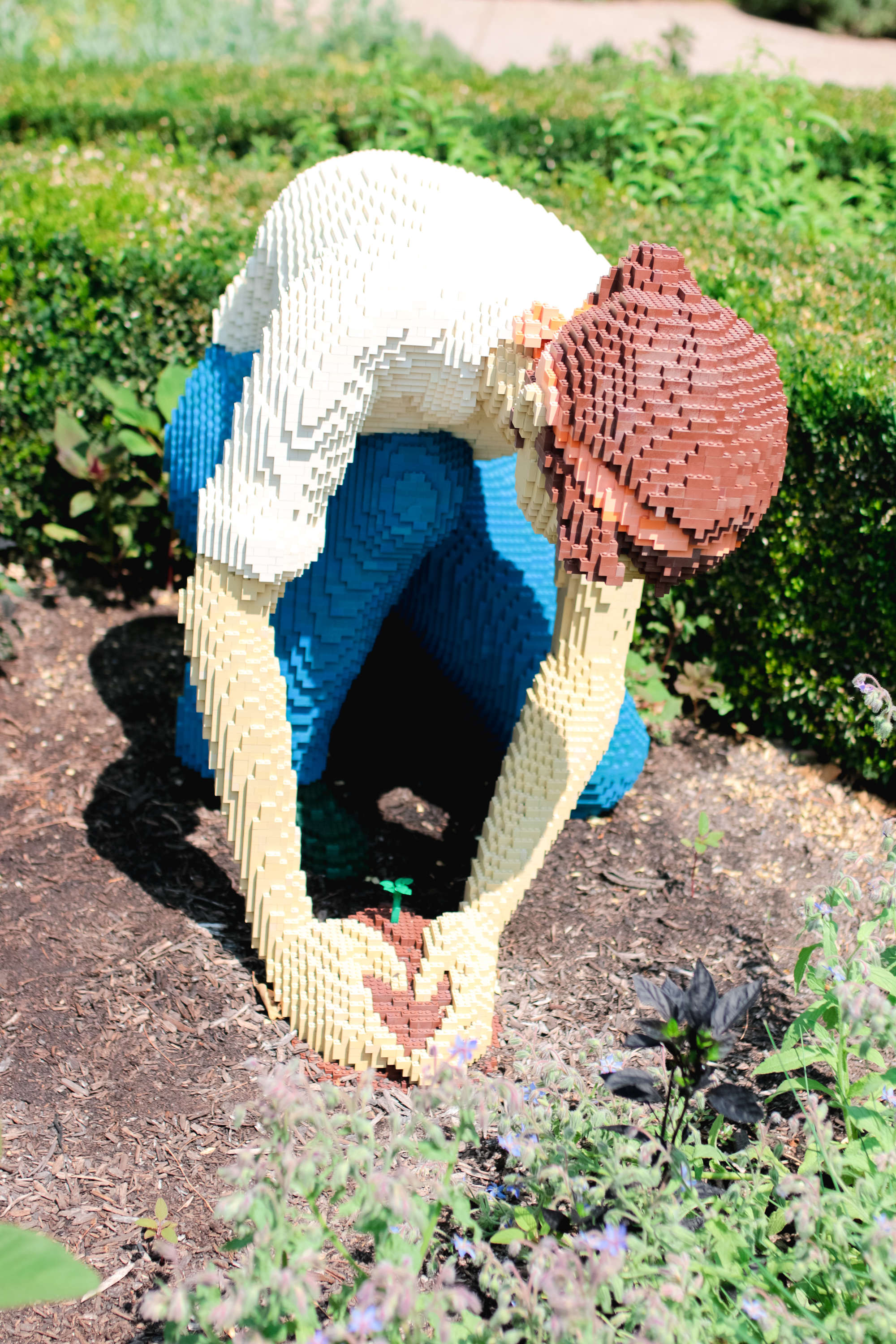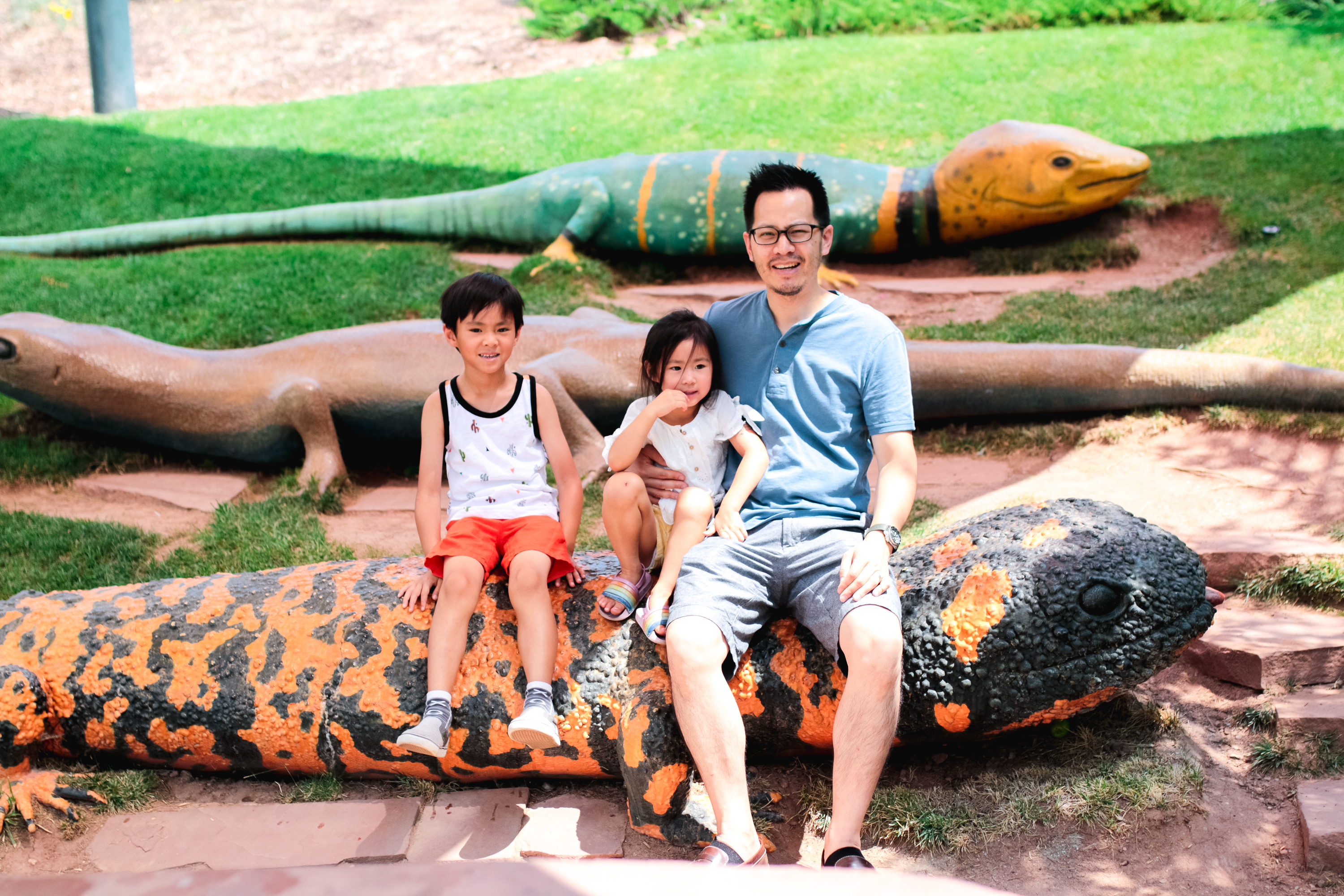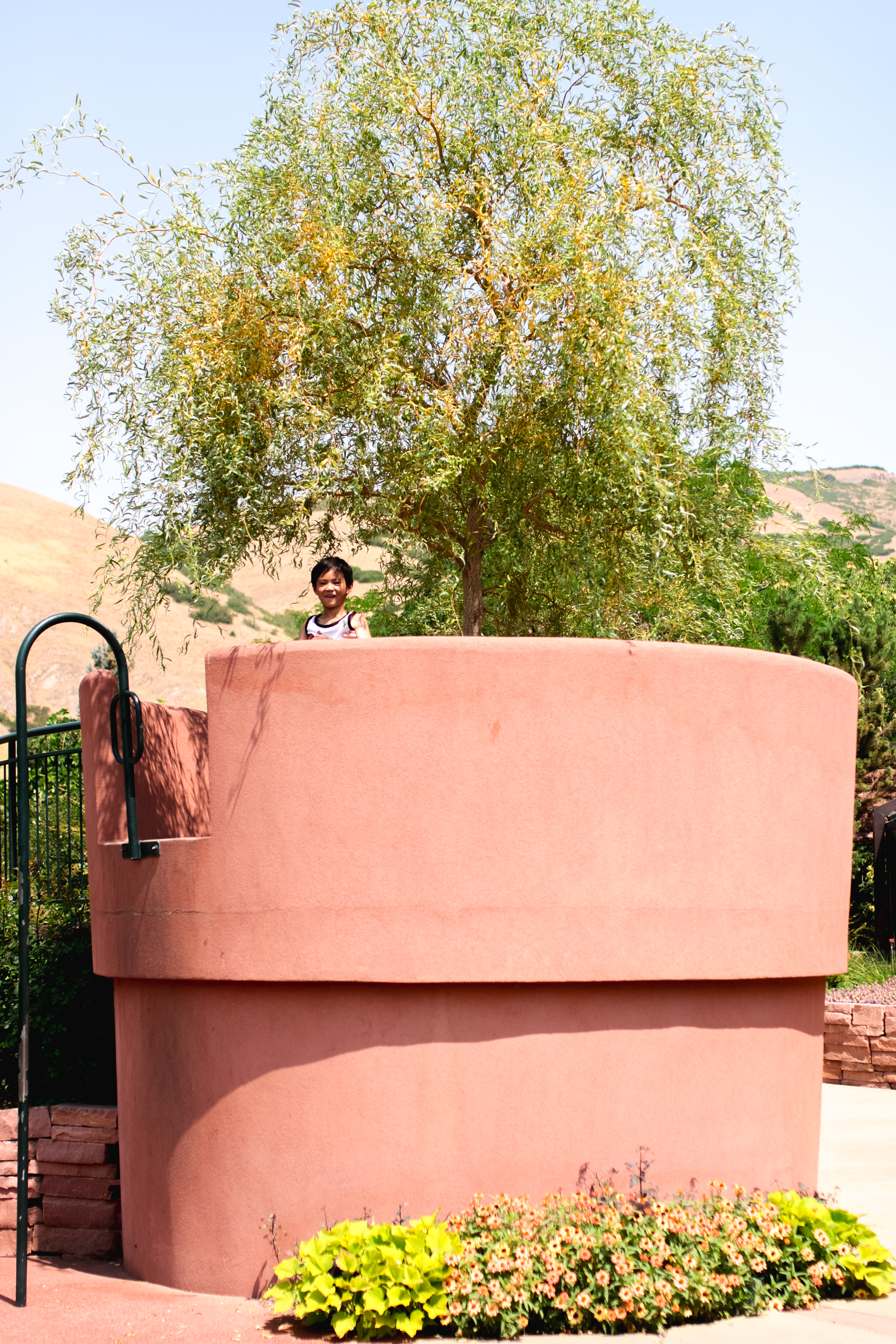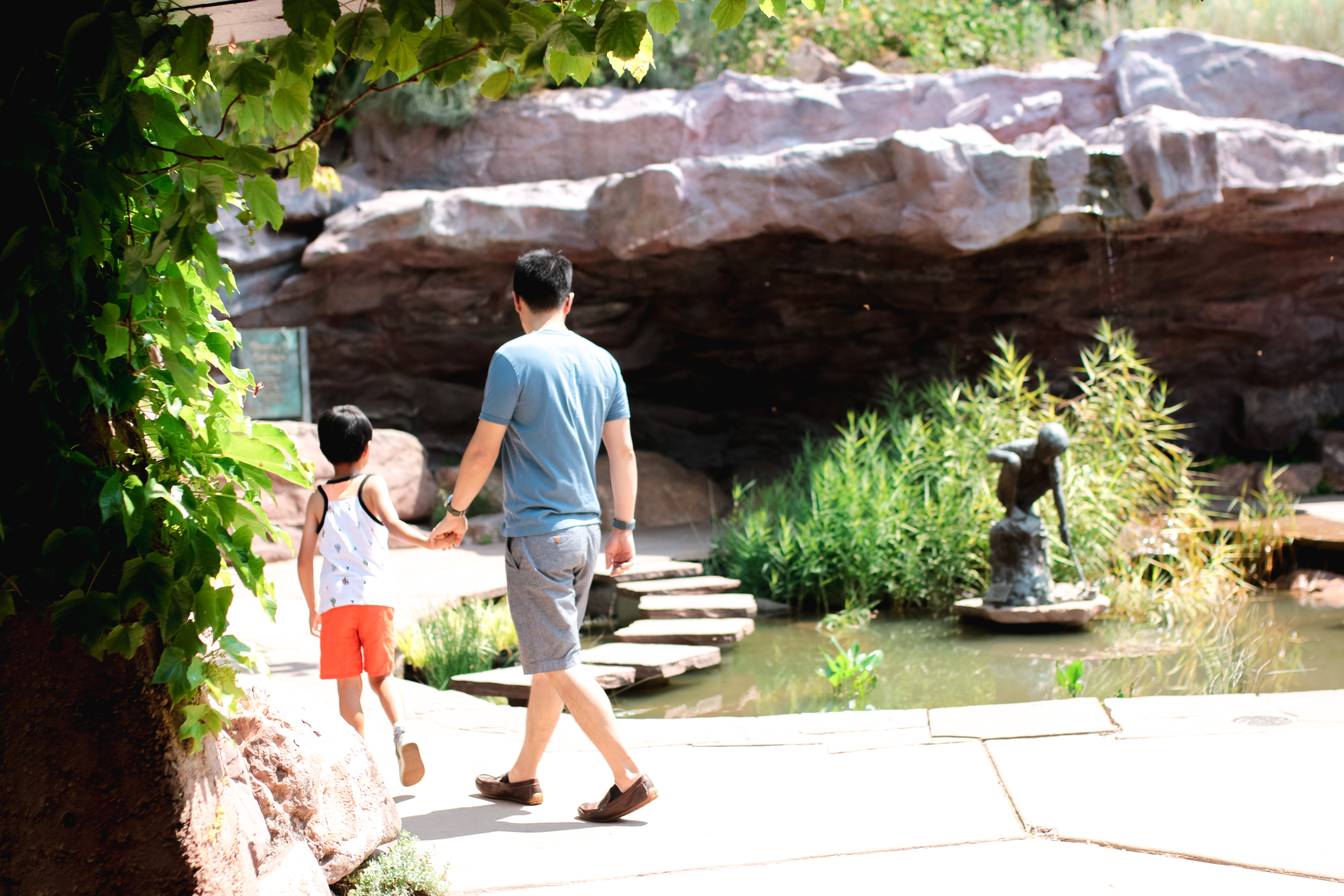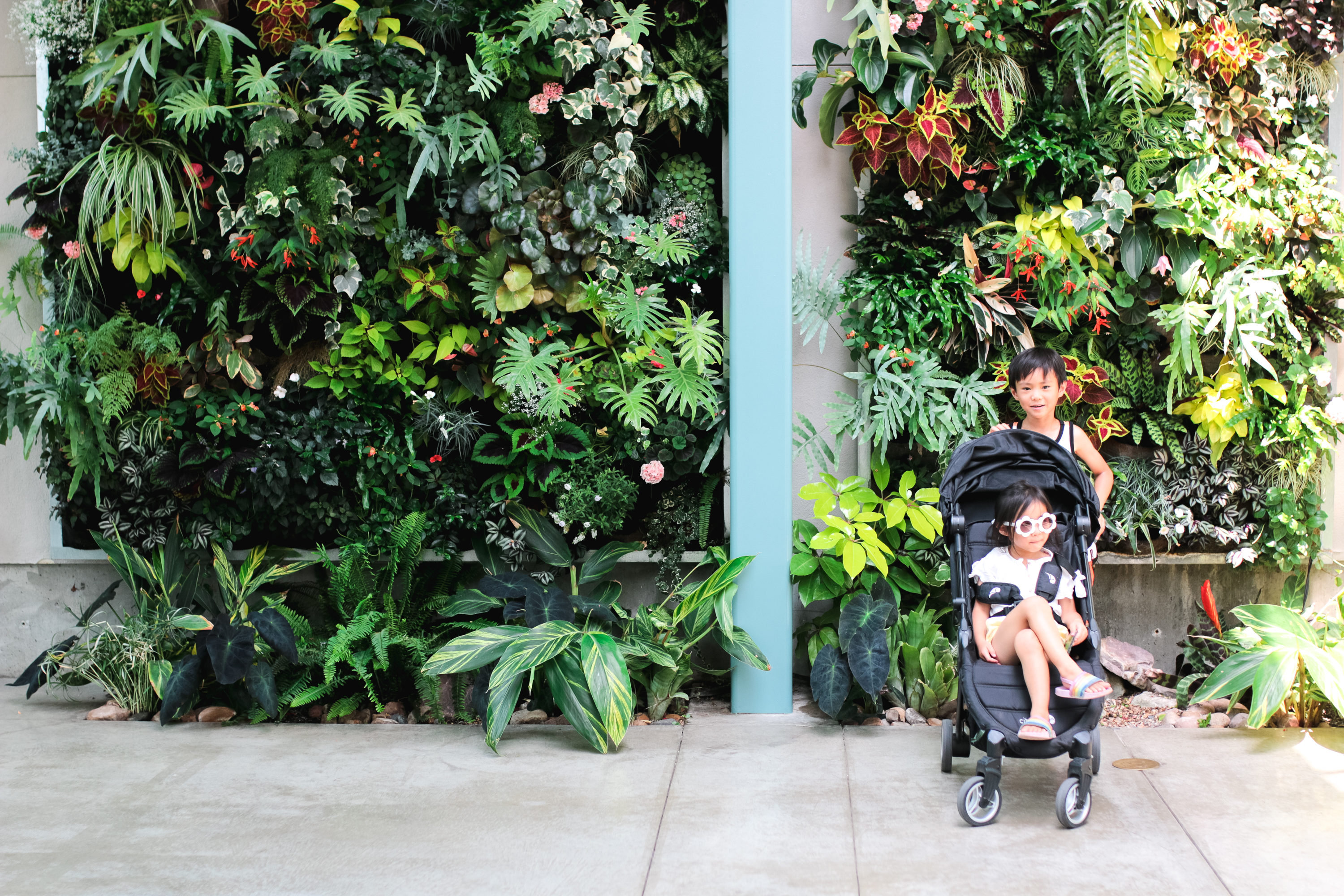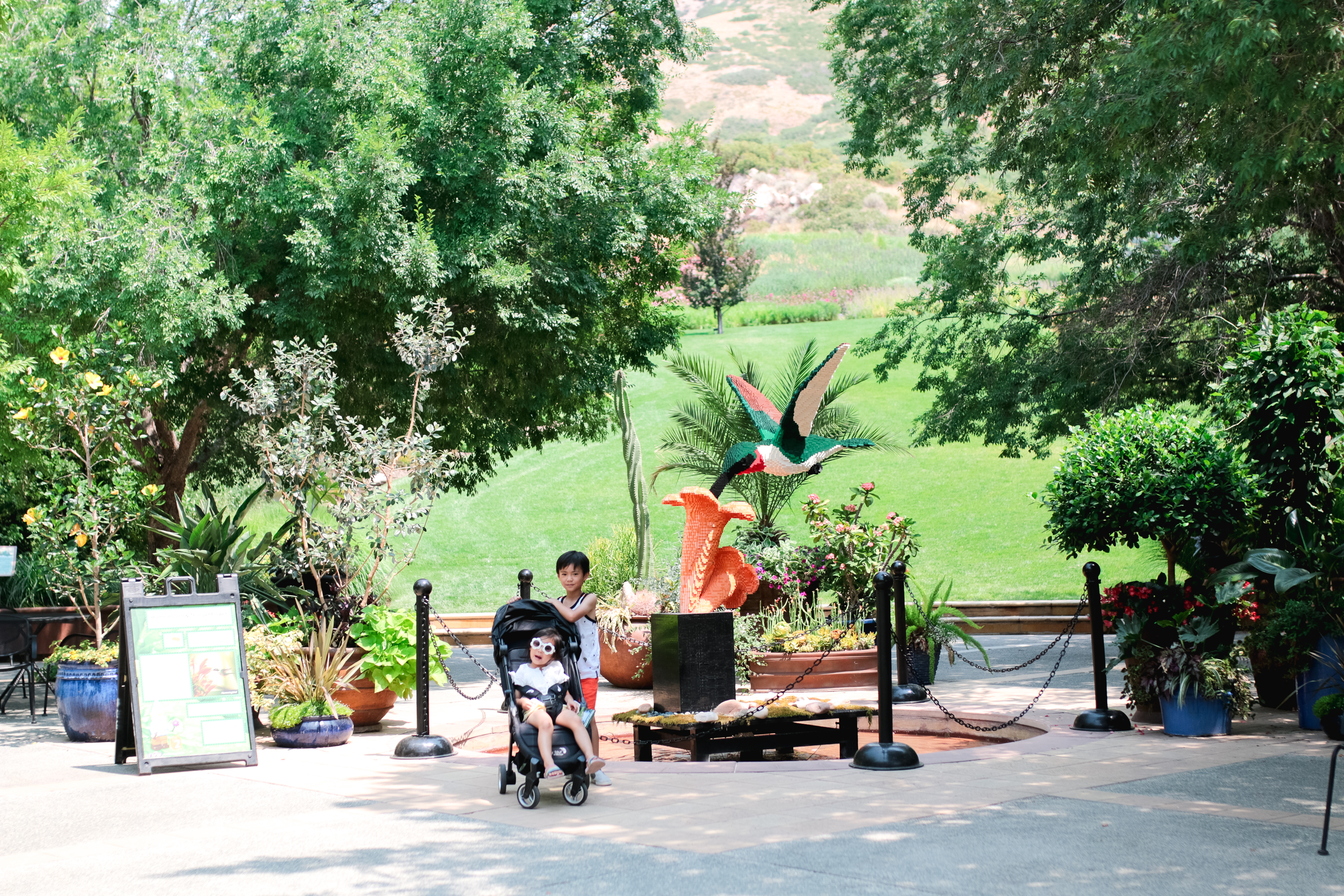 On Sunday morning, we checked out of the Hilton Salt Lake City Center, and made our way to Red Butte Garden. It wasn't a far drive at all but we did want to head out early to beat the heat a little bit. I knew that my in-laws would really love this place as they are nature buffs, but even cooler for my son is that they have a Nature Connects Art with LEGO Bricks exhibit (June 2 – Sept 16) that he was enthralled with! He is a total LEGO fanatic right now so he had so much fun searching for and counting the different LEGO sculpture and then trying to guess how many pieces they were each made of! My in-laws truly enjoyed going to the different areas and different gardens and were taking their time. The simple beauty of nature there is just a stunning. They even have a Children's Garden too that the kids loved to run around in. They really do have something for everyone.
When my in-laws left to head back to Ohio, they stopped me to say that they truly enjoyed our little staycation in downtown Salt Lake City, UT and really appreciated the family time we got to spend together. If you are thinking of staying in downtown, make sure you check out the Hilton Sale Lake City Center for it's great amenities, excellent staff and awesome location. City Creek Center has some of the best activities, stores, and restaurants (fast food and sit down) all in one place.
City Creek Center photos by Brittany Nikole Photo