We were compensated with a free one night stay at Stein Eriksen Lodge, but as always, all opinions expressed are 100% my own.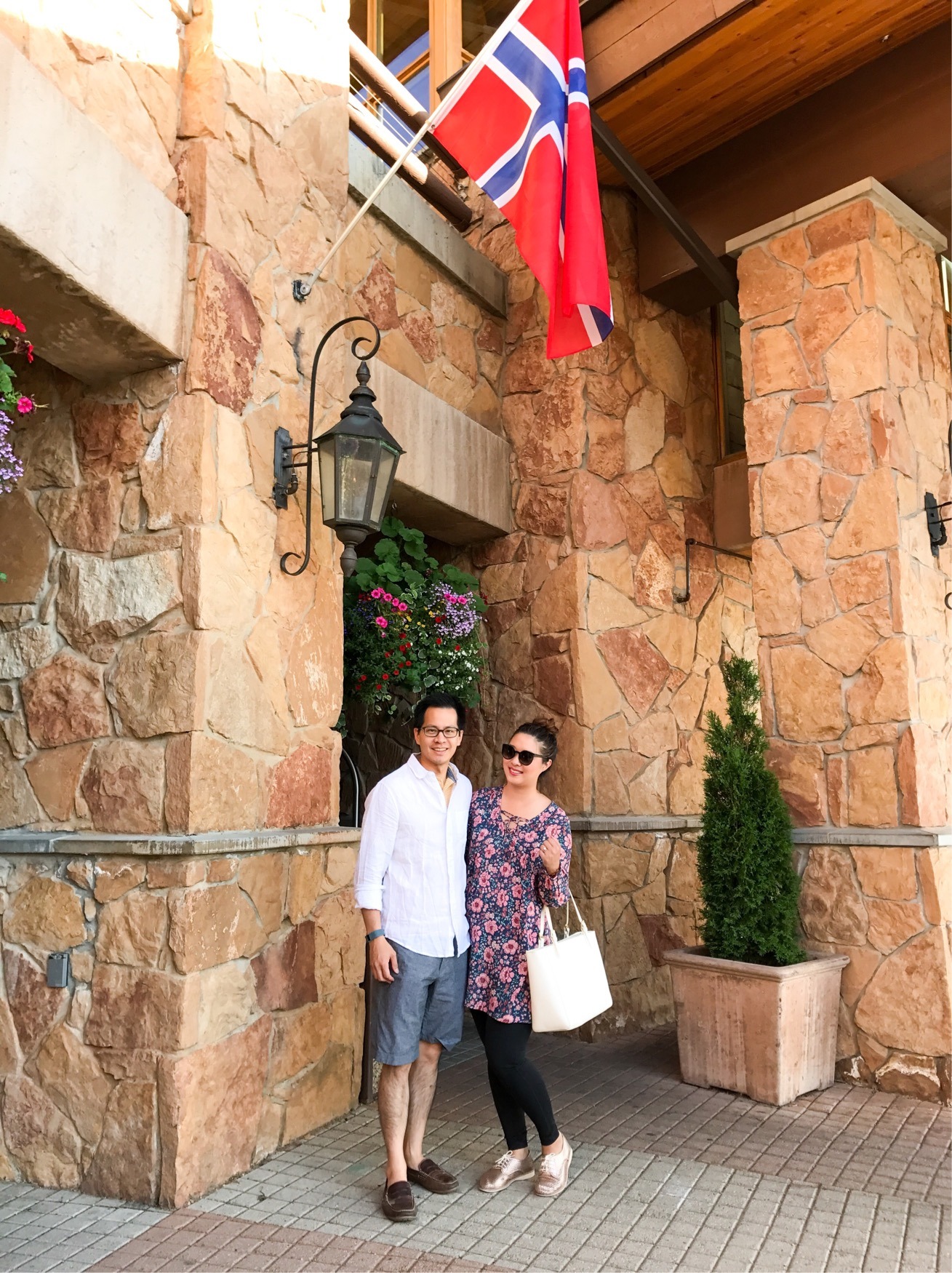 Since my parents were in town last weekend, Marvin and I got to sneak away for a little staycation trip, just the two of us, to a wonderful Park City resort, in Utah. We only live about 45 minutes away from Park City and we just love visiting there. We've been a couple times with the kids, but never really alone. I love that Park City has the most gorgeous mountains, lots of hotels, a main street area, and again, that it's not too far away from us. We went up on a Saturday afternoon and stayed at Stein Eriksen Lodge in Deer Valley, a luxurious Park City resort. From the moment we were greeted as we were dropped off our car to be valeted, to the reception desk, to being escorted to a cozy hotel room, everything about our stay was pretty fabulous!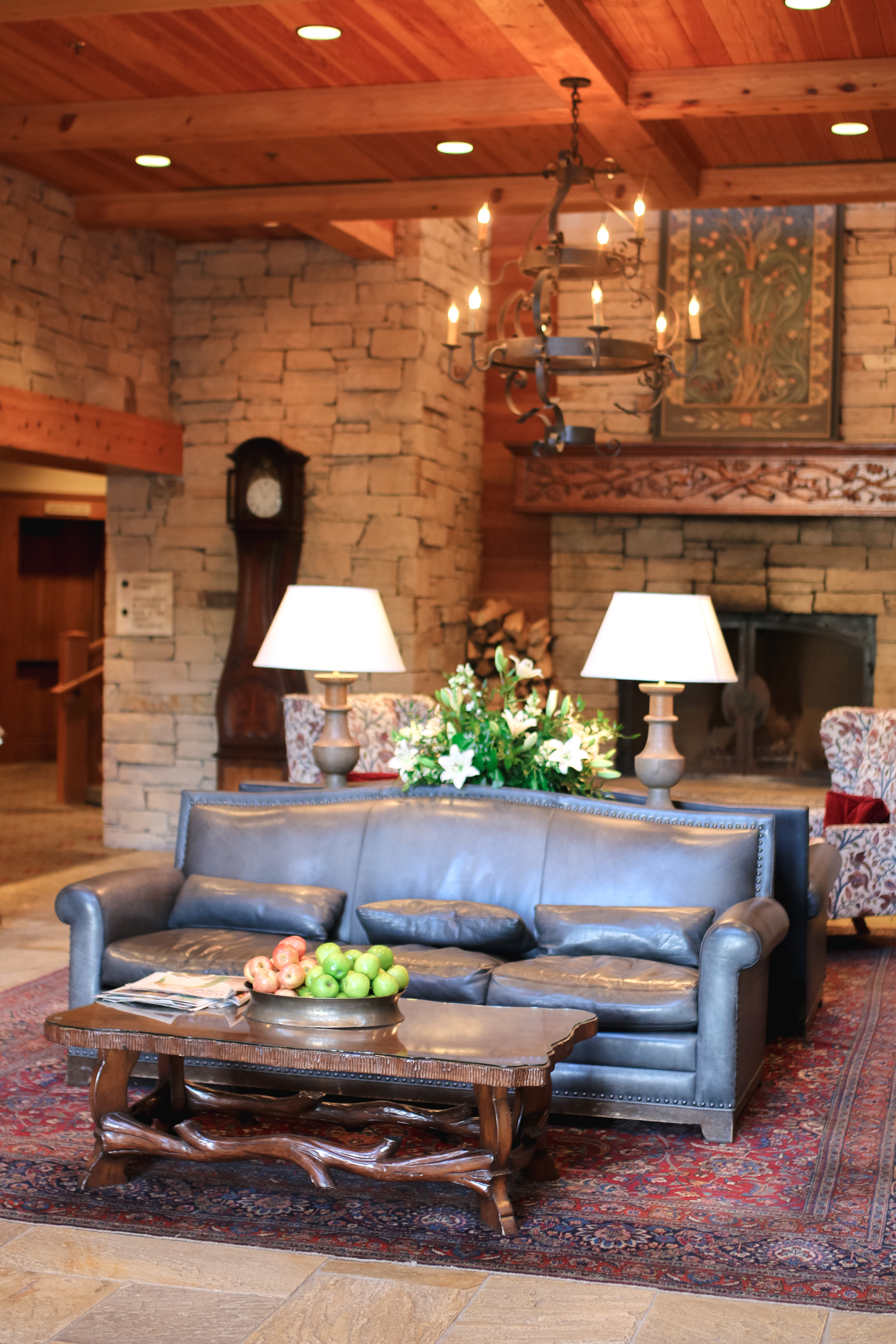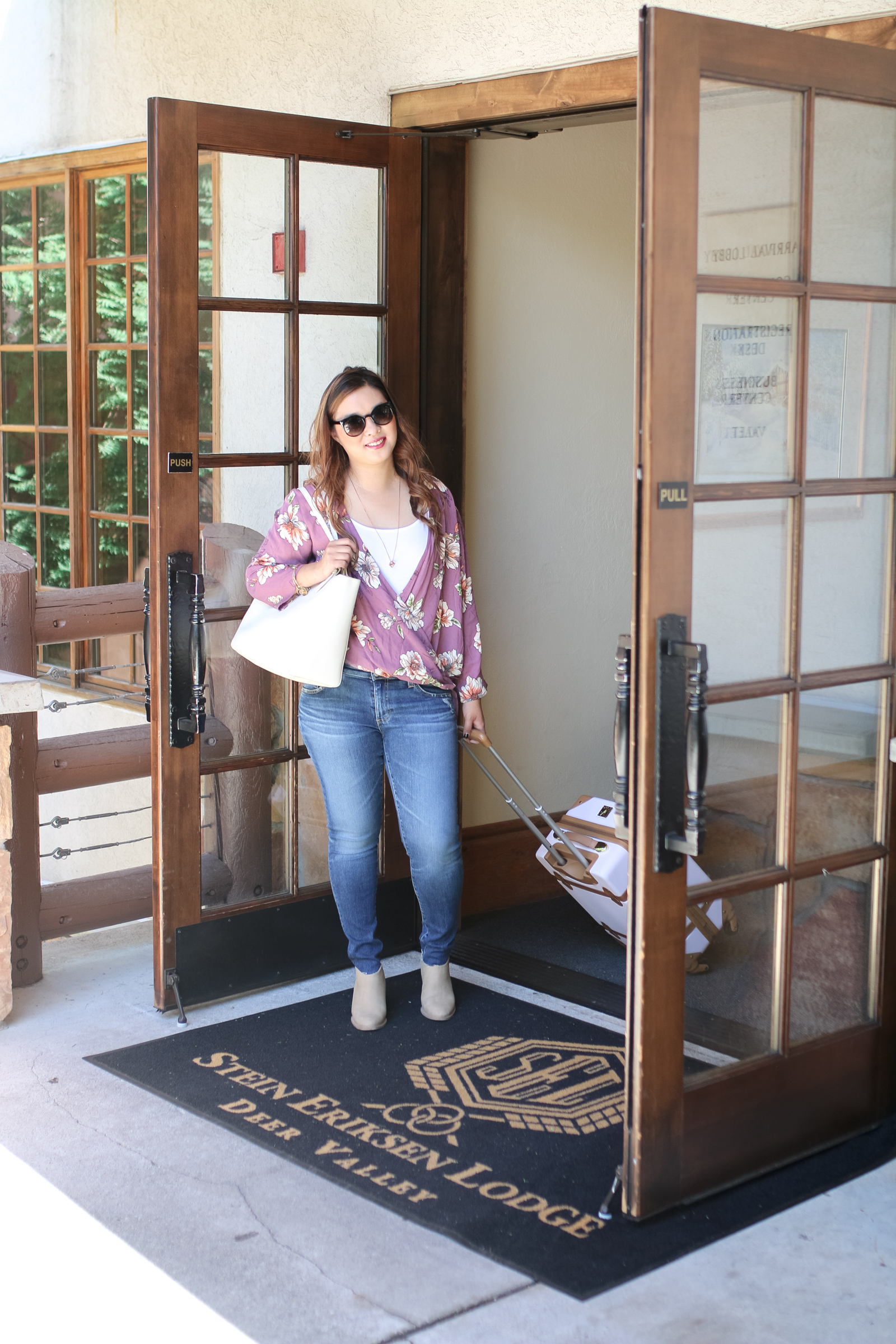 Top c/o PinkBlush | Jeans: Nordstrom | Shoes: Target [similar] | Bag: Tory Burch | Sunglasses: Karen Walker | Suitcase: Amazon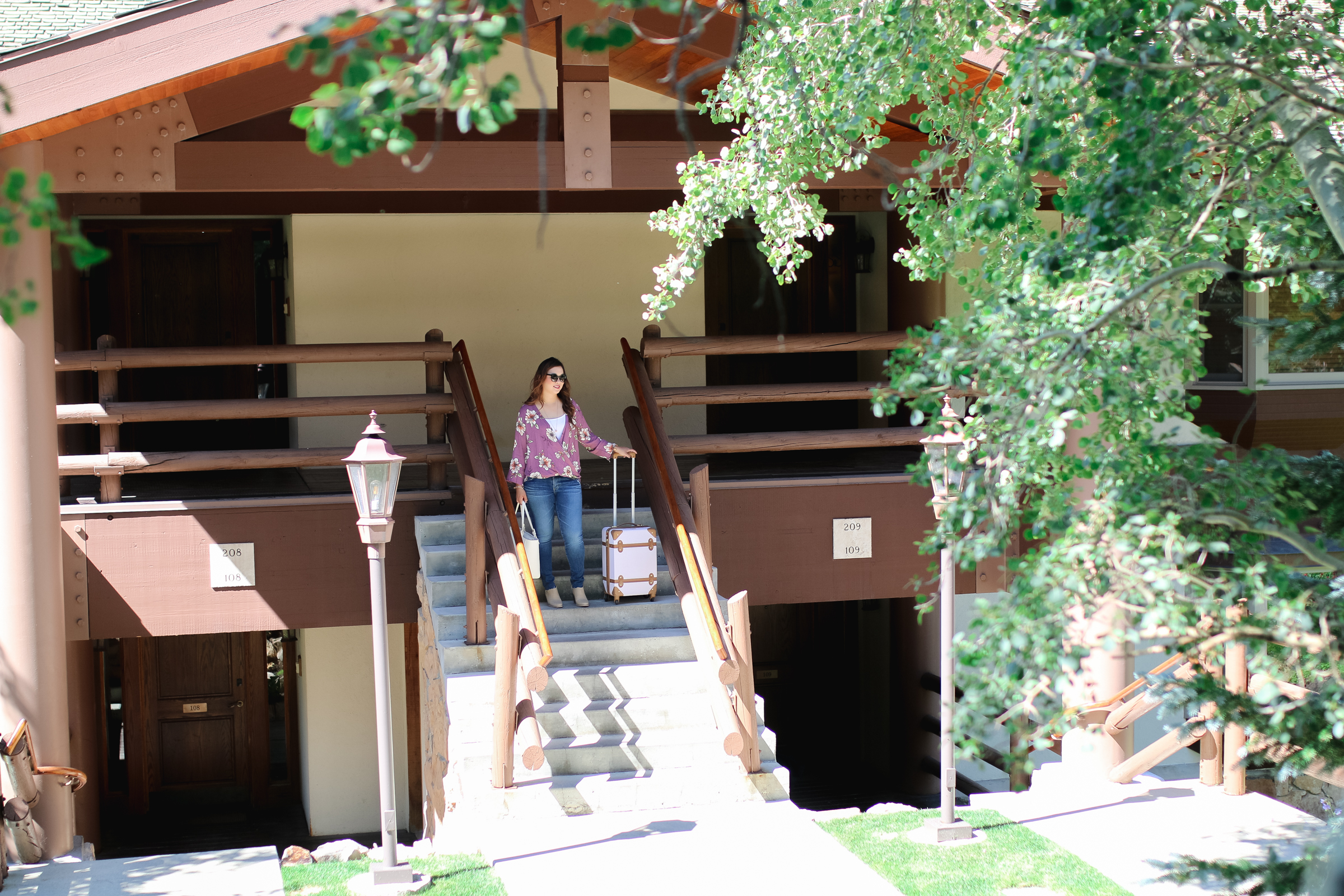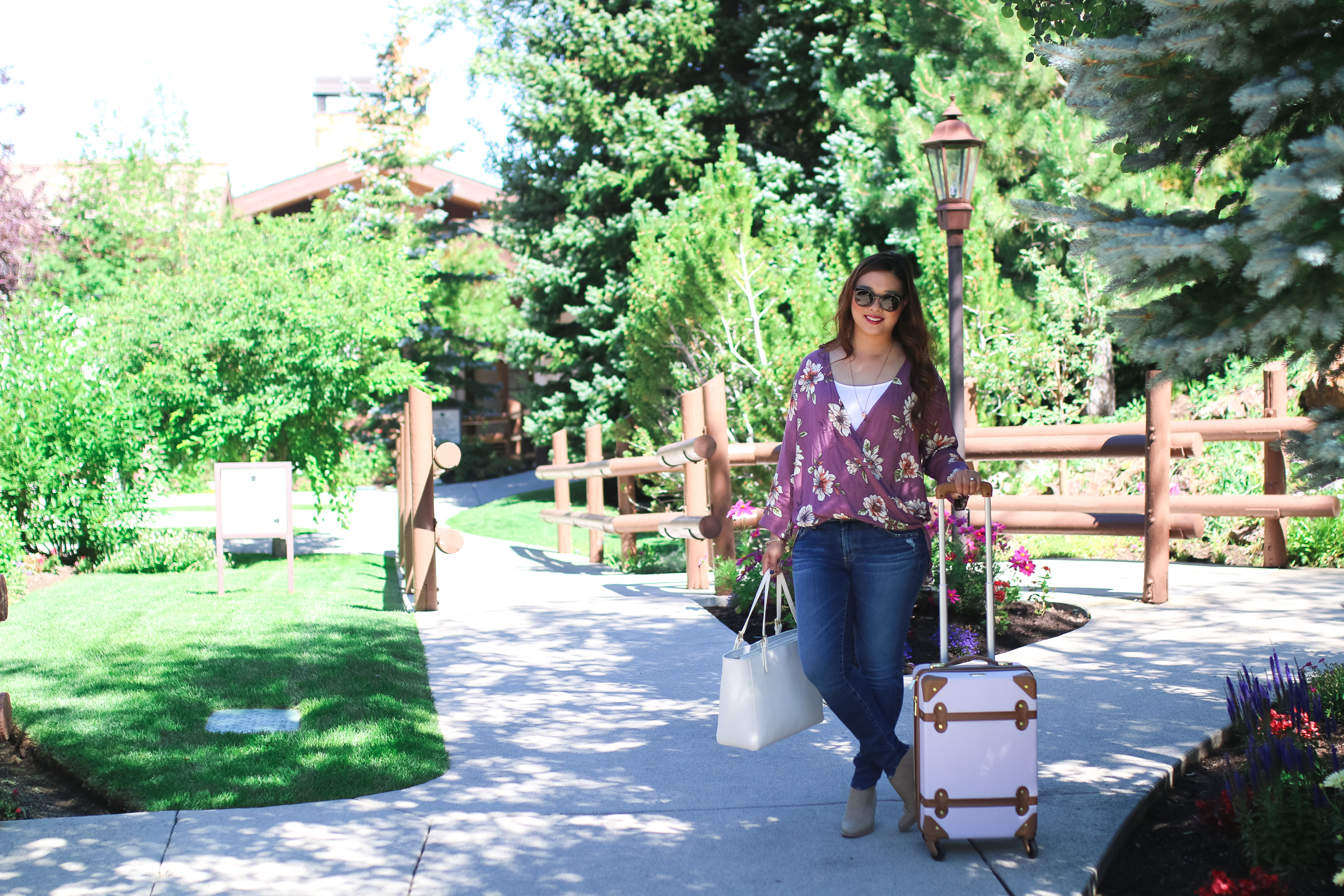 The Stein Eriksen Lodge definitely is a resort feel with different buildings that house the rooms (instead of one big connected hotel) and there was a ton of greenery and beautiful flowers all around.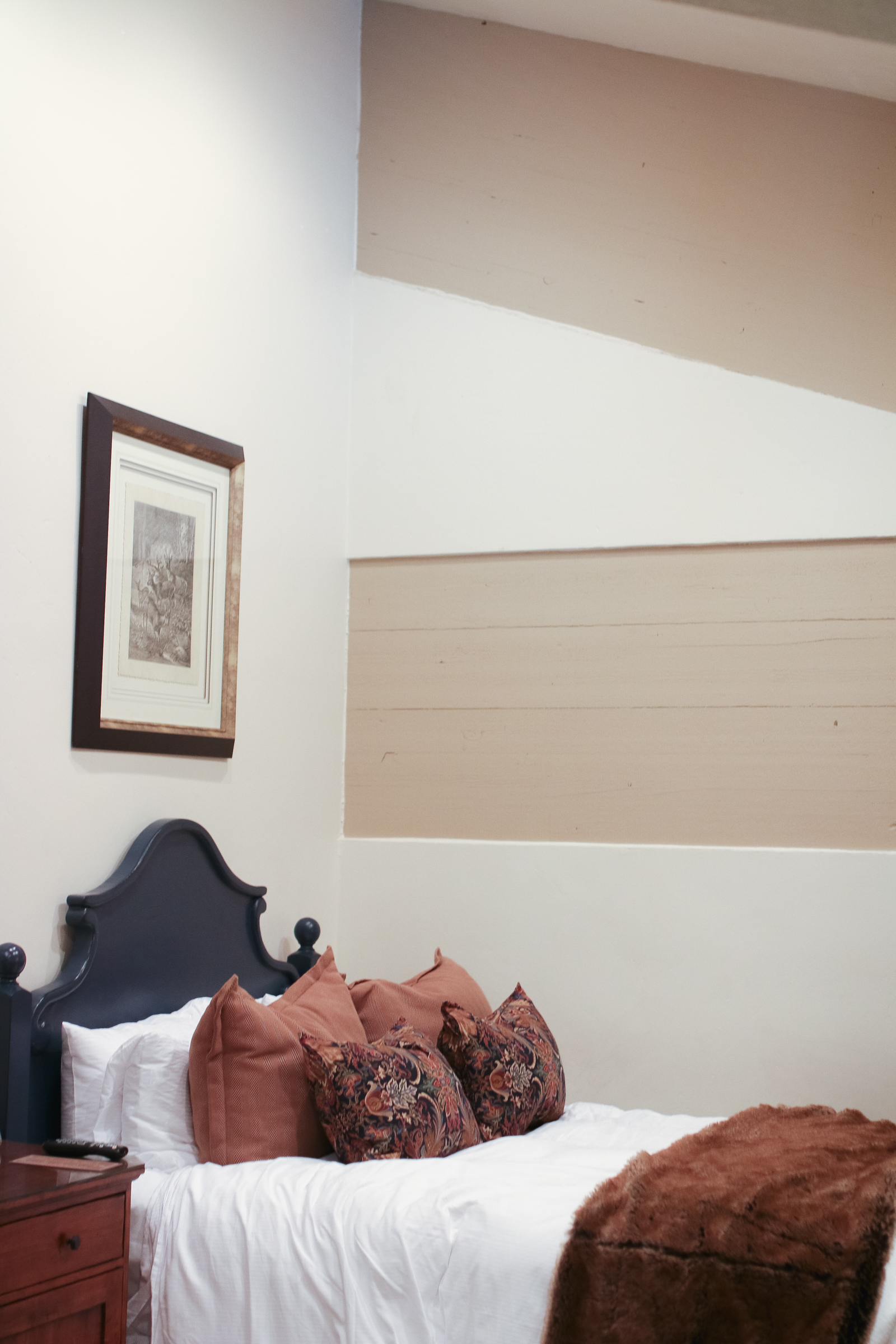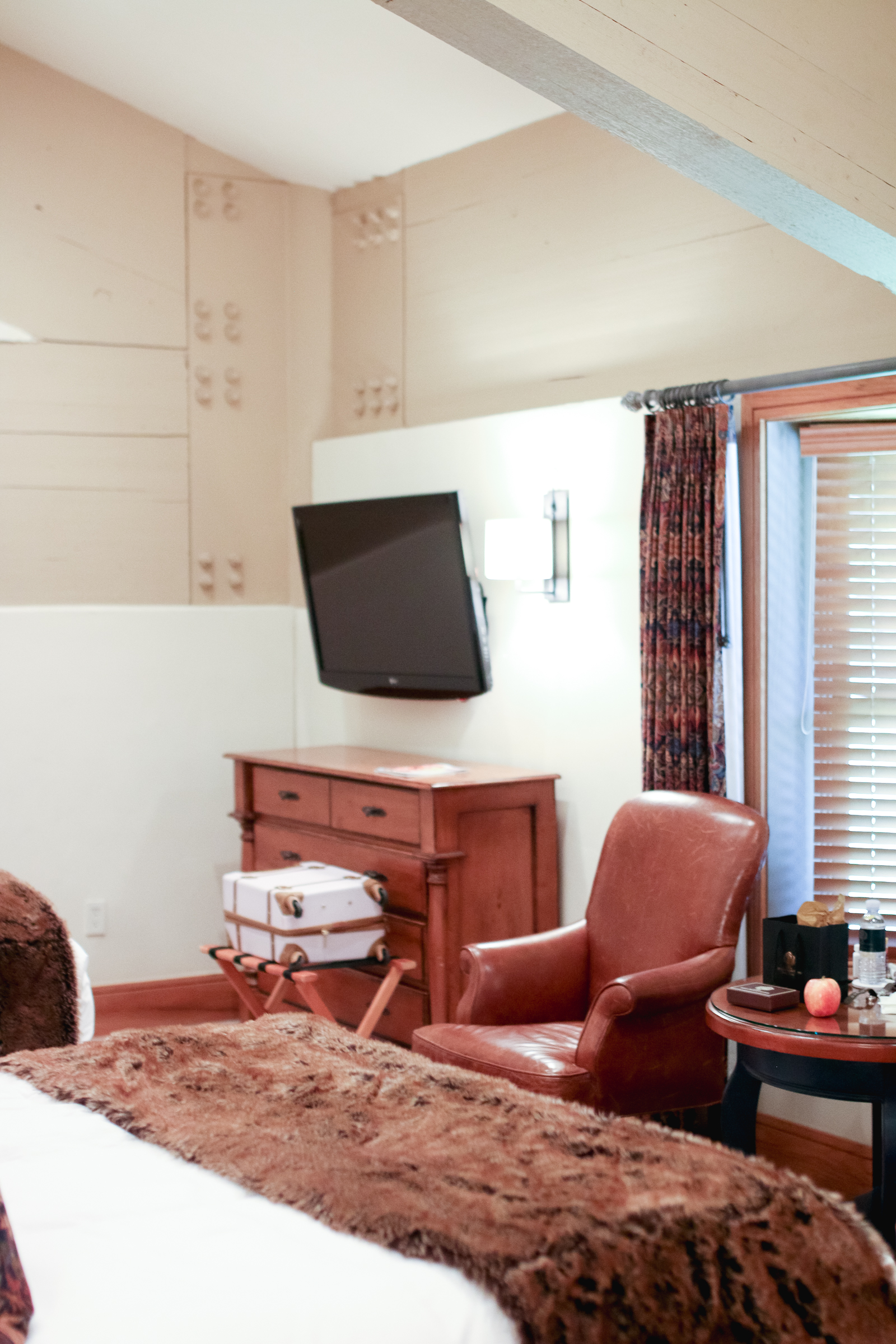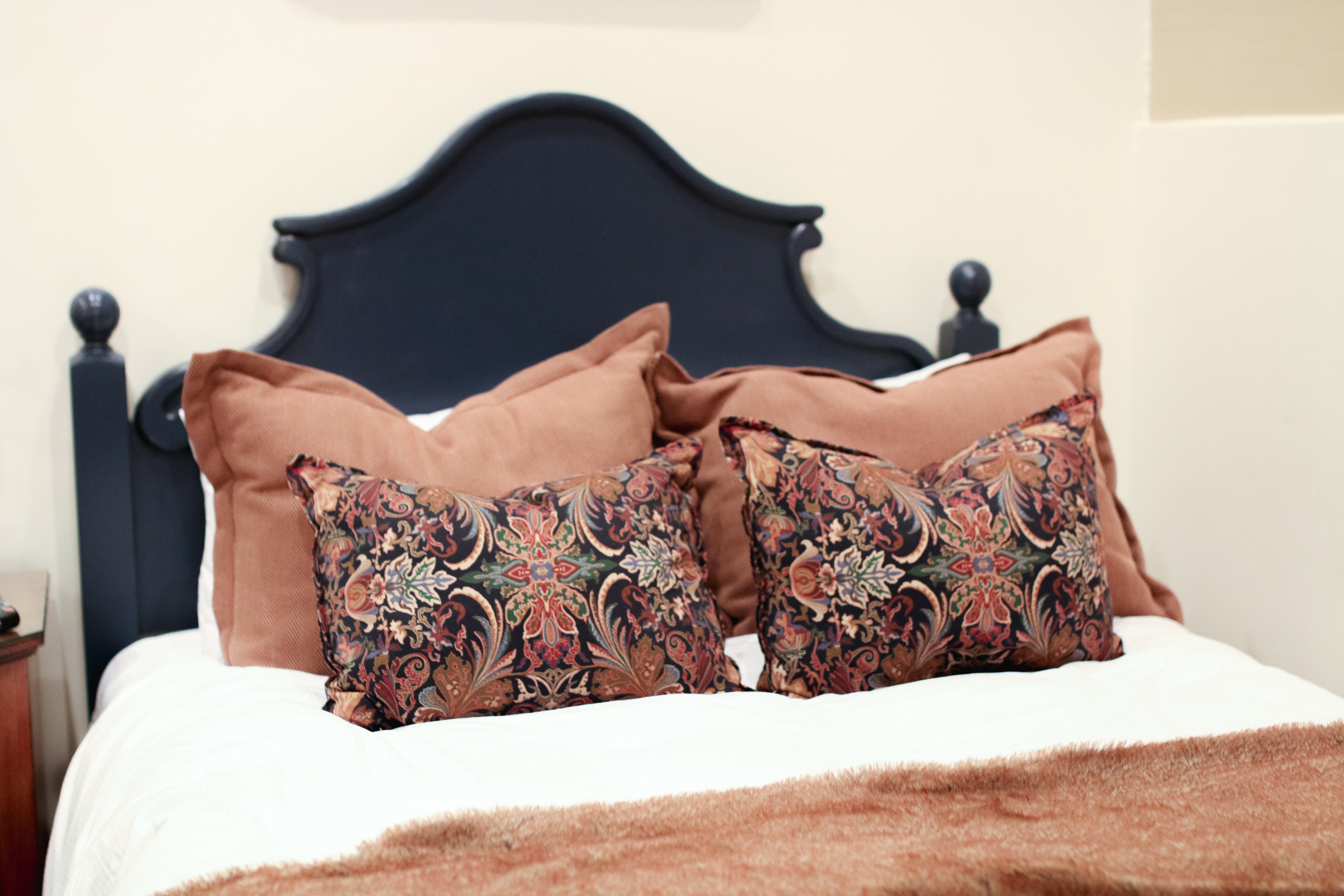 The decor of this Park City resort definitely makes you feel like your in a cabin in the woods, with faux fur, lots of wood in the decor and vaulted ceilings.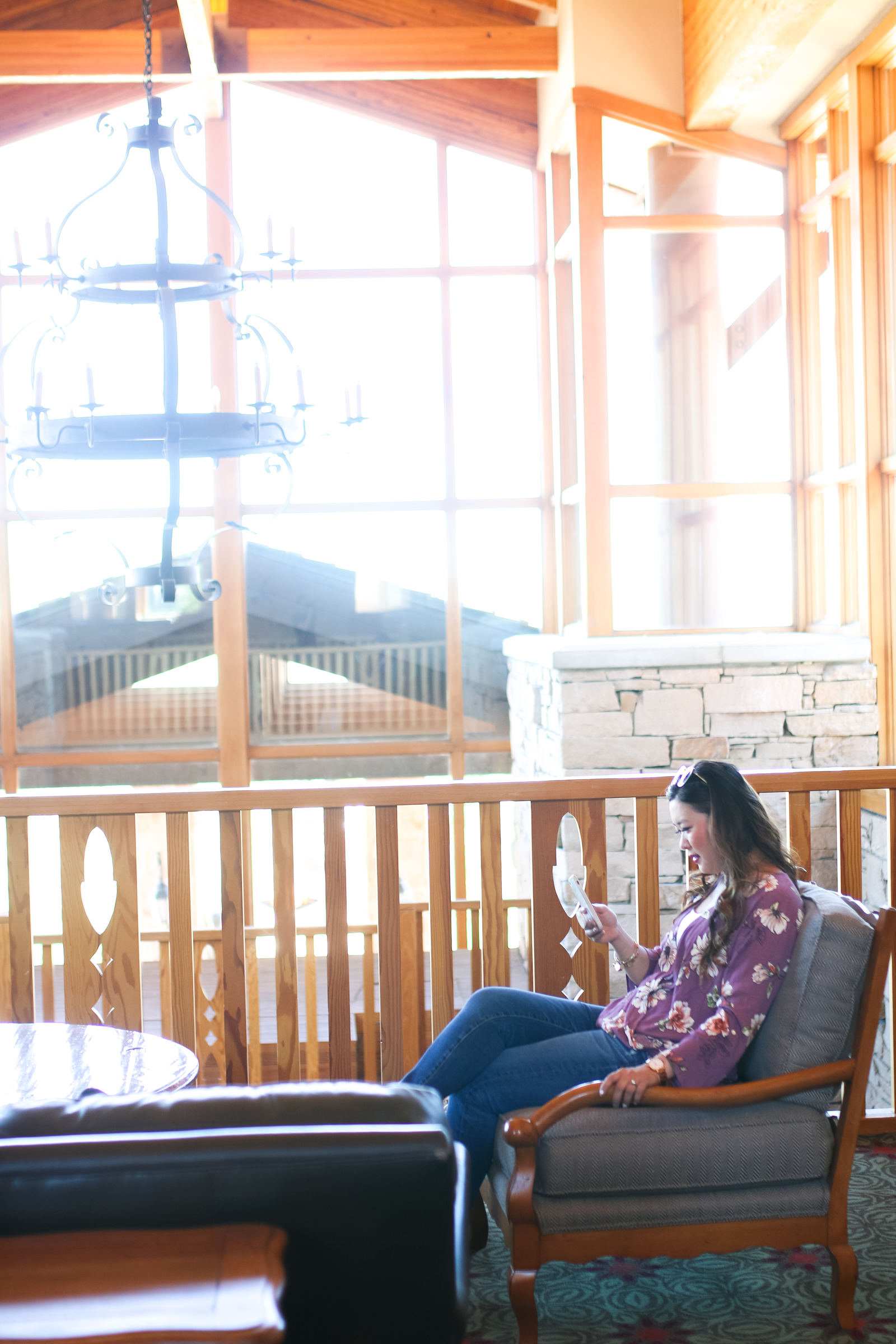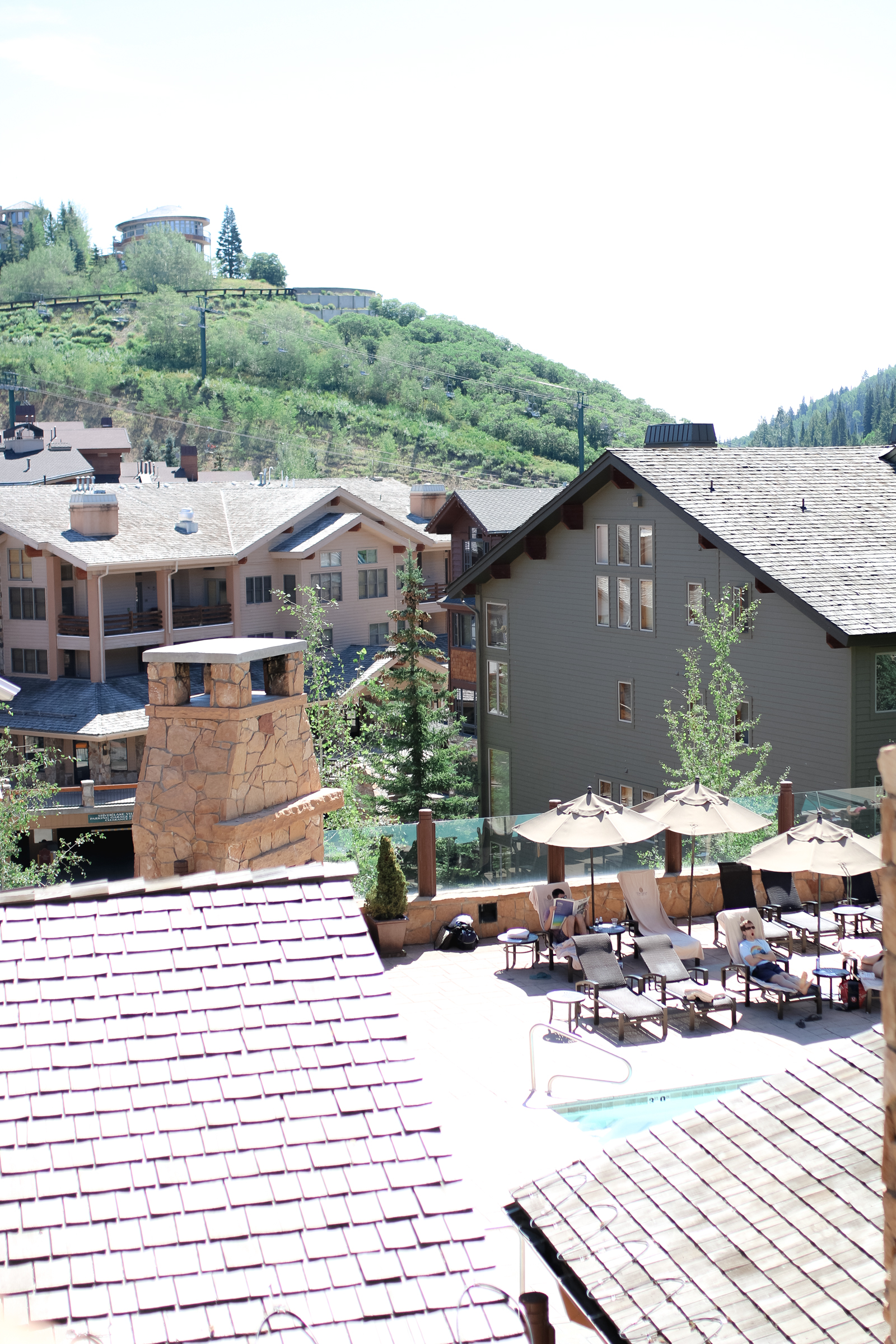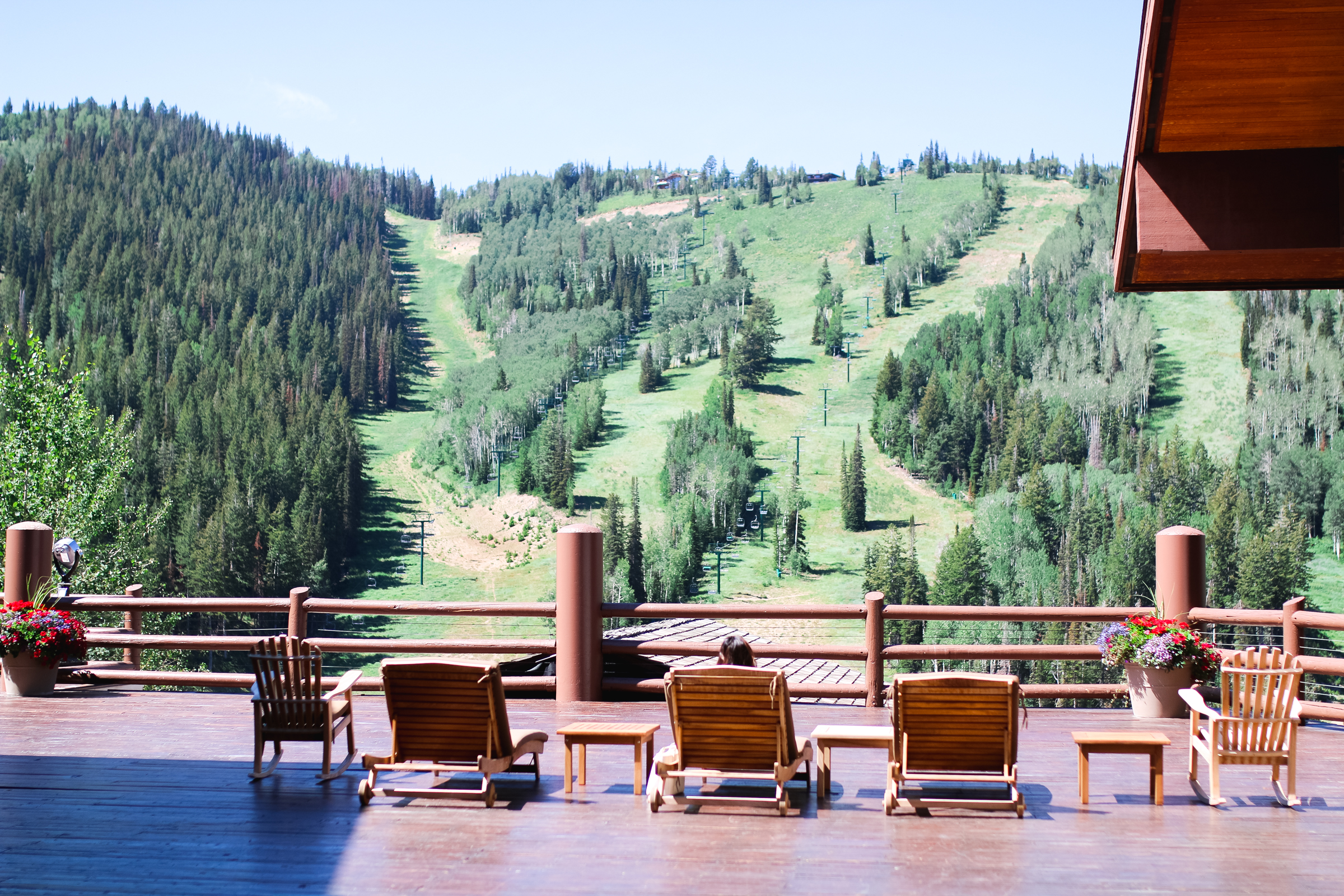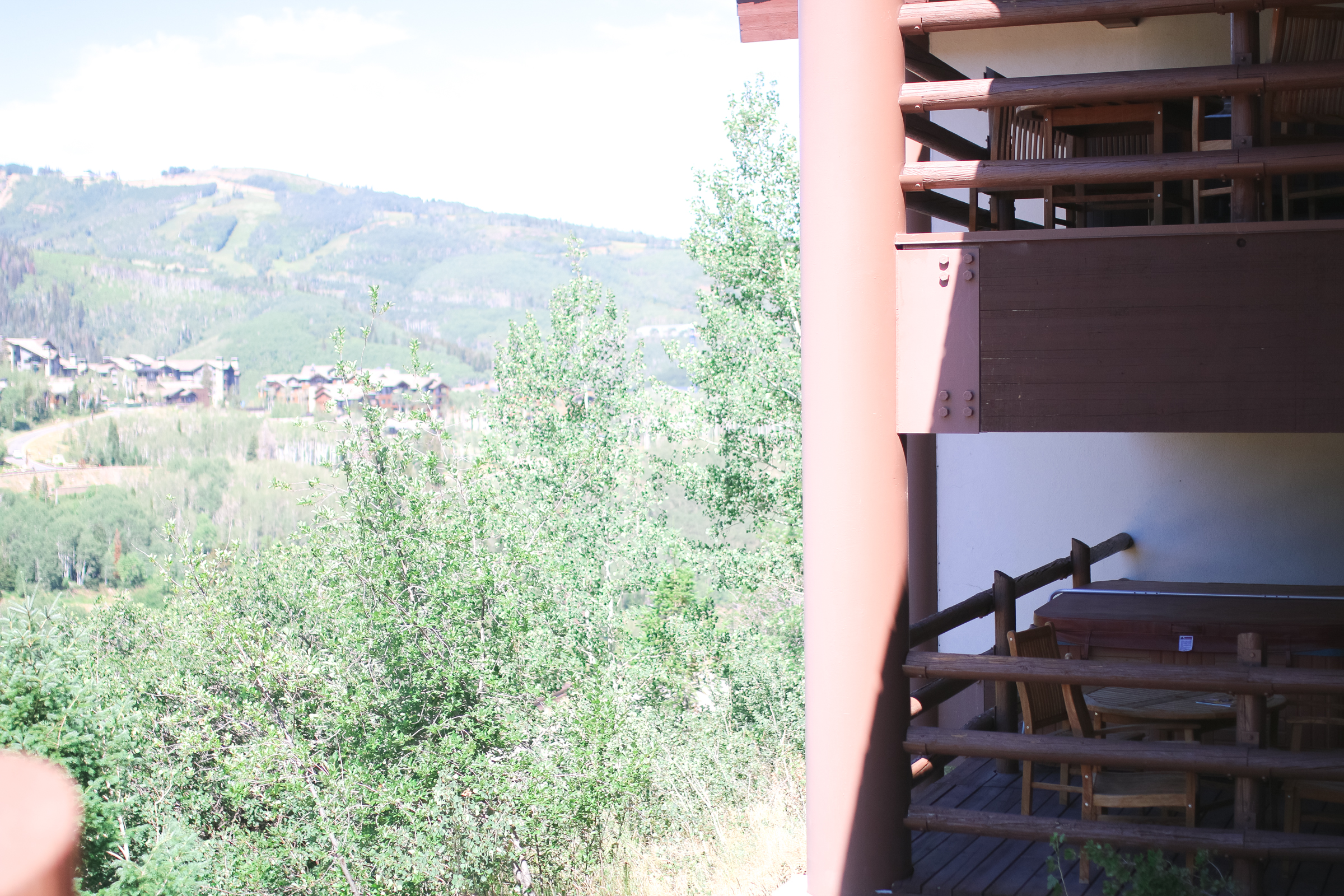 They have a spa, a pool, and seriously the most amazing views of the mountains… ever. Like you almost don't even have to leave the resort, if you don't want to!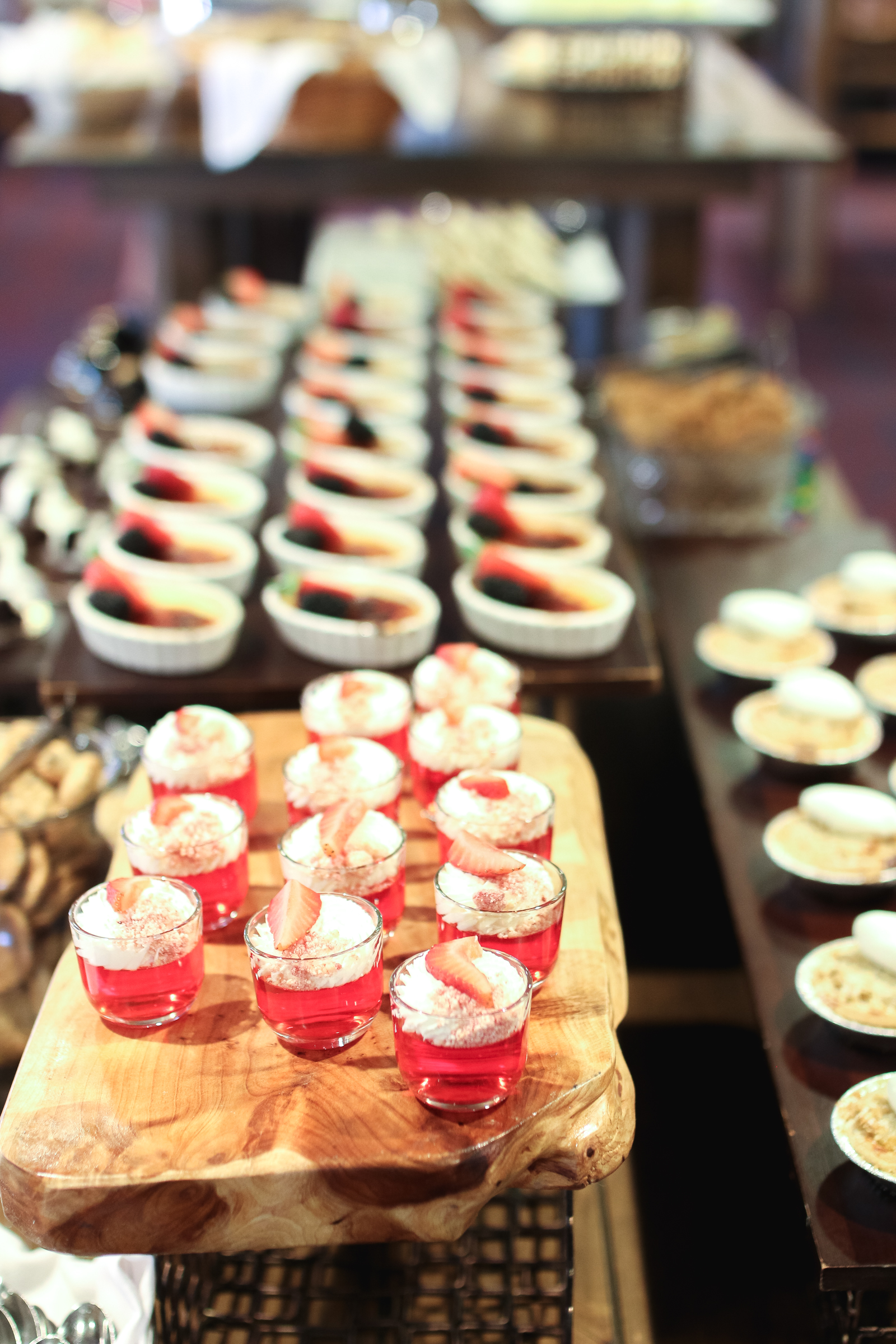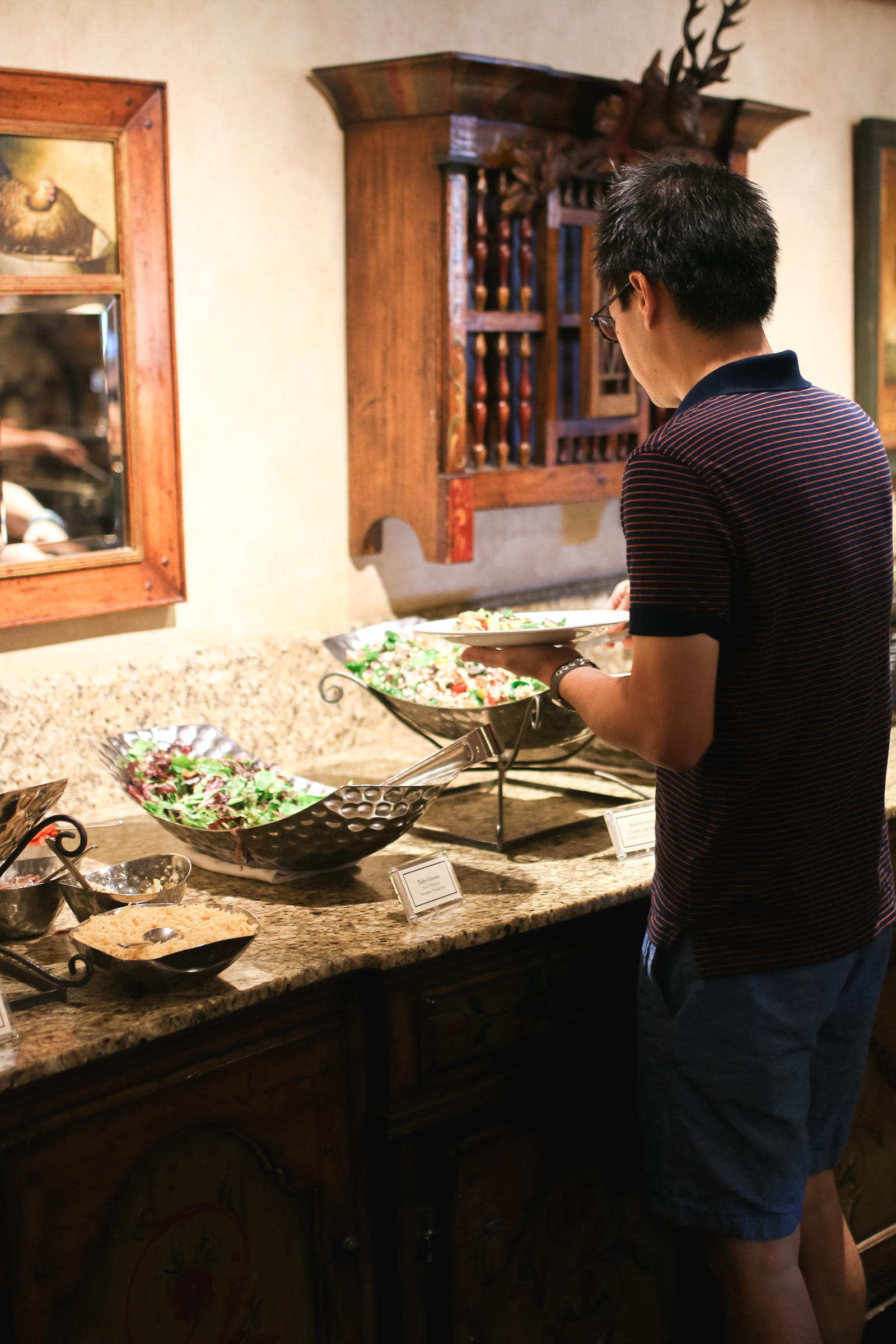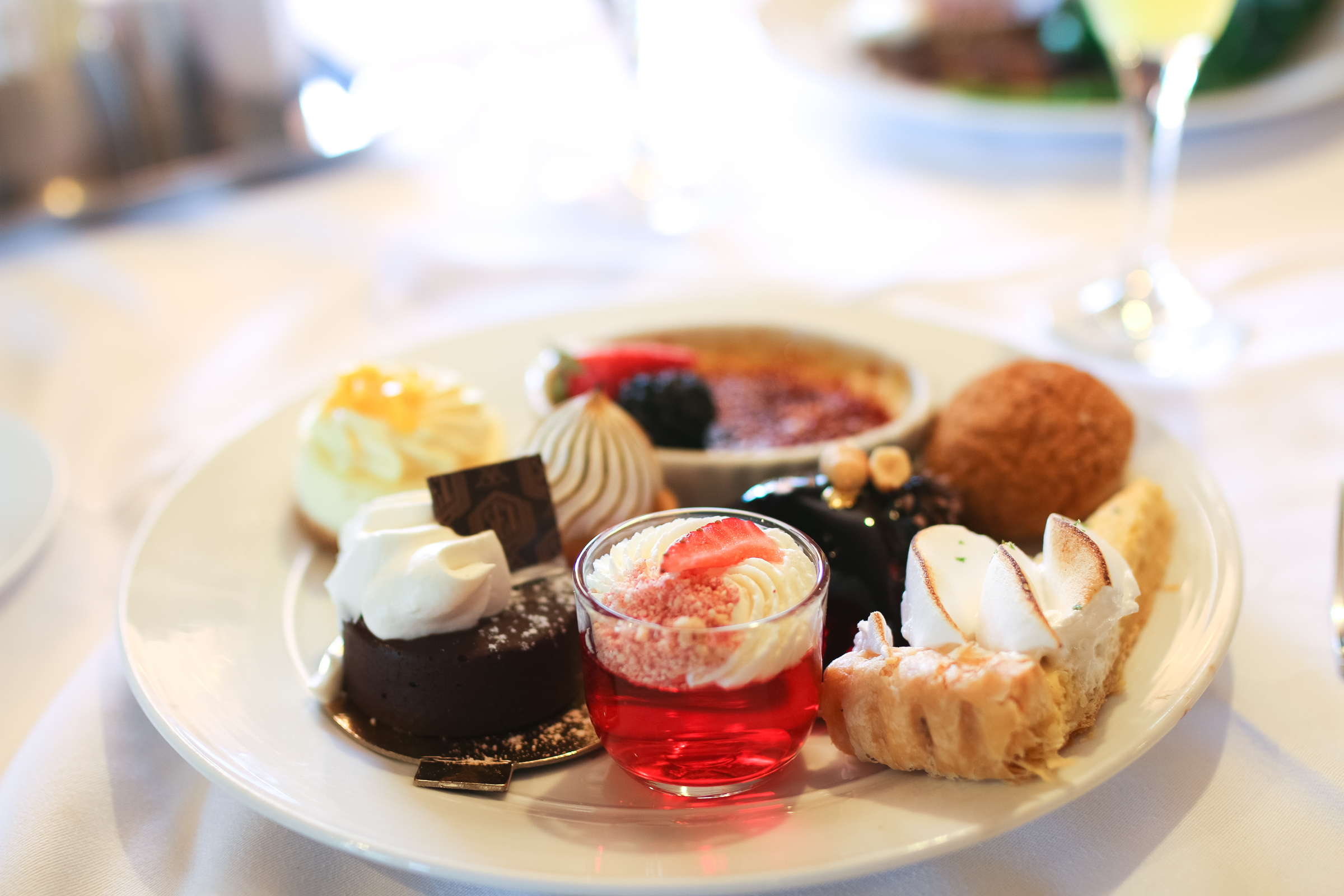 And on Sunday morning, we got up and made a reservation for their Sunday brunch. And oh my gosh were our bellies so happy and full. I kept thinking about how I wished we invited the kids and my parents to come, as there were tons of families and kids there. Seriously, if you are just in the area on a Sunday, you need to check out this Park City resort's brunch. I'm still dreaming about it!
Save
Save
Save