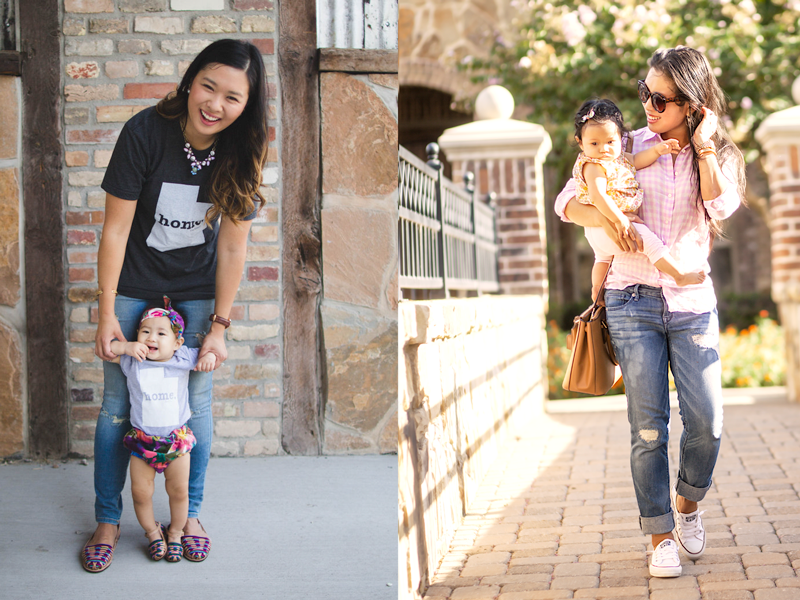 Me | Kileen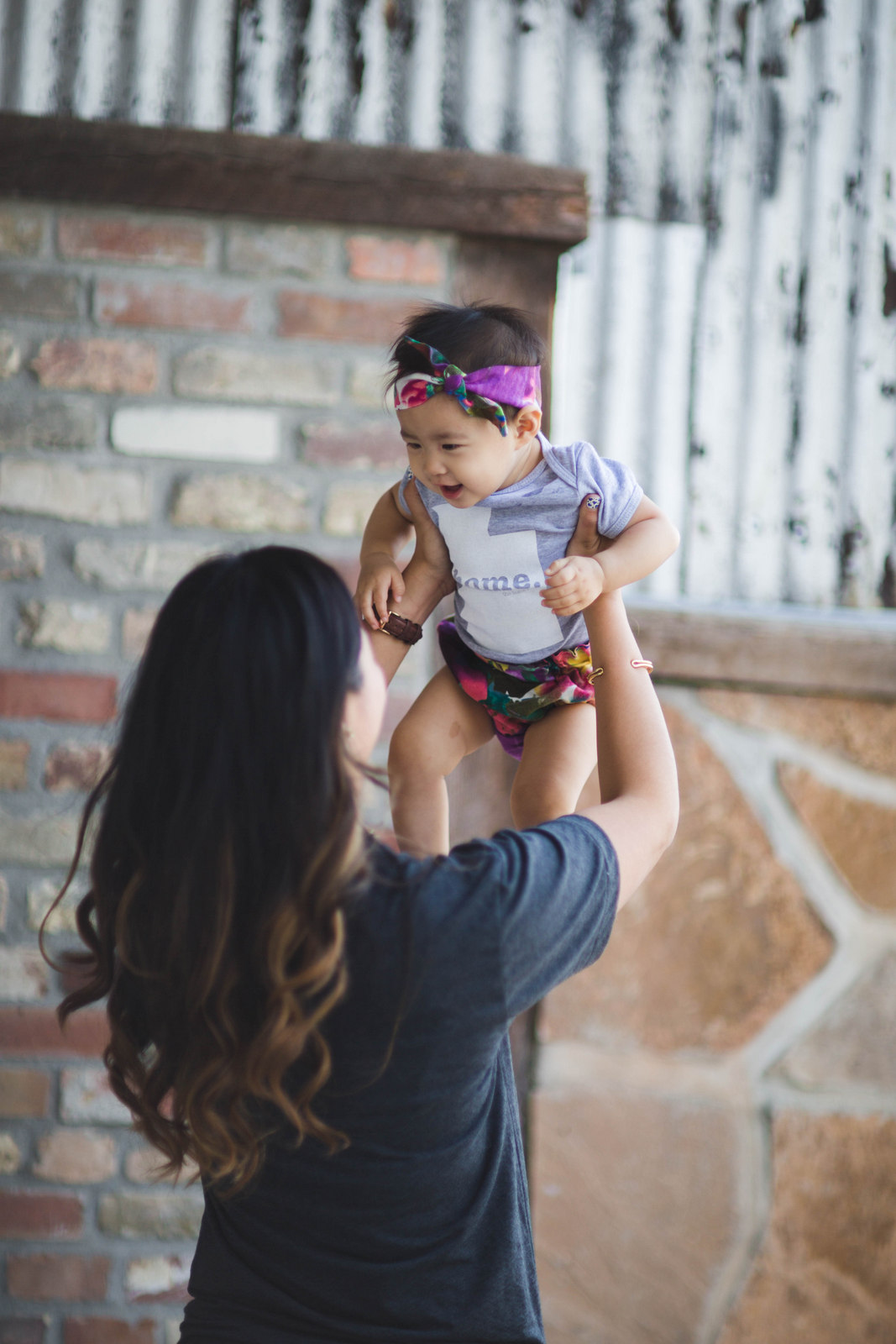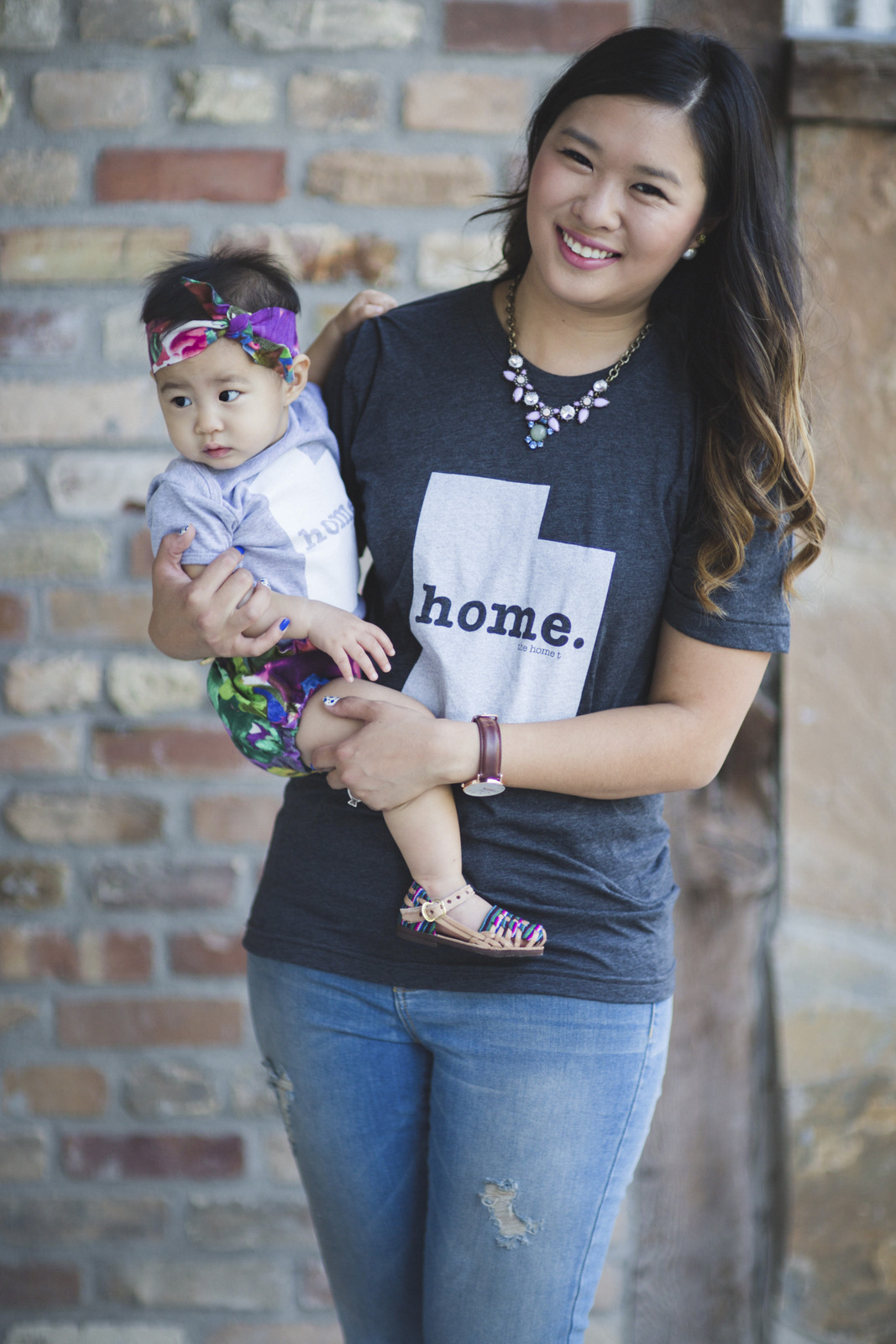 For this Mommy and me session, I kind of went all out with the matching as we are representing Utah with our Home T's and wearing the cutest Guatemalan sandals I ever did see. It's SO crazy to think that we've been in Utah for over a year now. This time last year I was 38 weeks pregnant with this little bean and was dying to meet her. She was the little girl that I've always wanted. Utah has treated us well with plenty of things to do for kids, lots of outdoor activities, and a pretty mild winter last year. Utah is like a blogging and small business mecca and I am so fortunate to have learned even more about blogging and have connected with more businesses this year then ever before, honestly! I love how insanely soft these Home T's are, I actually saw the company on Shark Tank awhile back when I was in my Shark Tank marathon watching obsessed days, well you know, when I actually had more time to watch TV! The best thing about this company is that they donate 10% of profits to multiple sclerosis research, so you know your purchase is going towards a great cause. These sandals we are wearing are from Filanthropik Threads, which I have gotten the pleasure of meeting and hanging out with the owner a few times before. Vivian seriously gets SO many compliments when she wears her sandals, I want them in every size for her! And they are coming out with boots in a few weeks and I am DYING to get my feet in them! Also, a portion of their sale proceeds go towards great causes in Guatemala.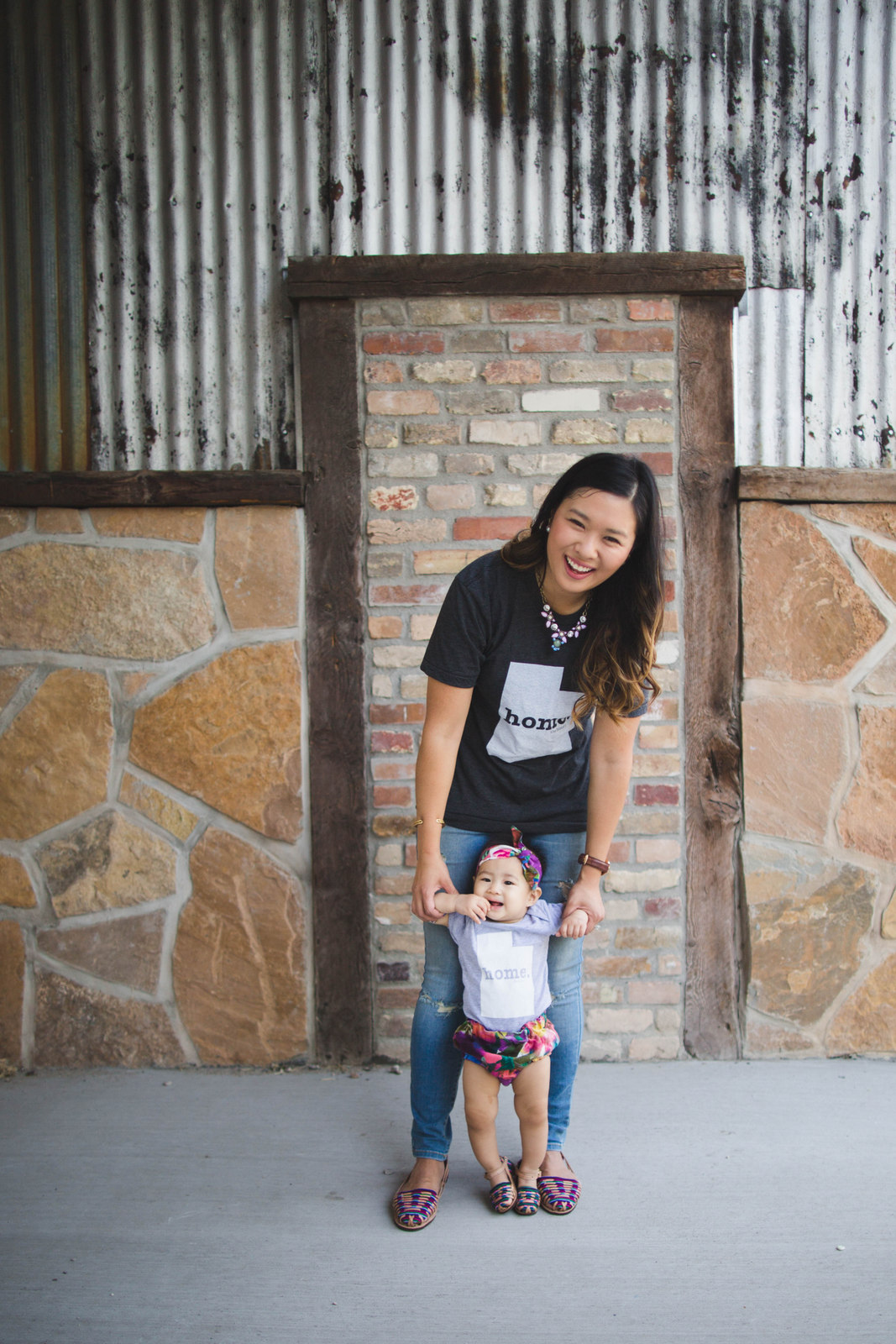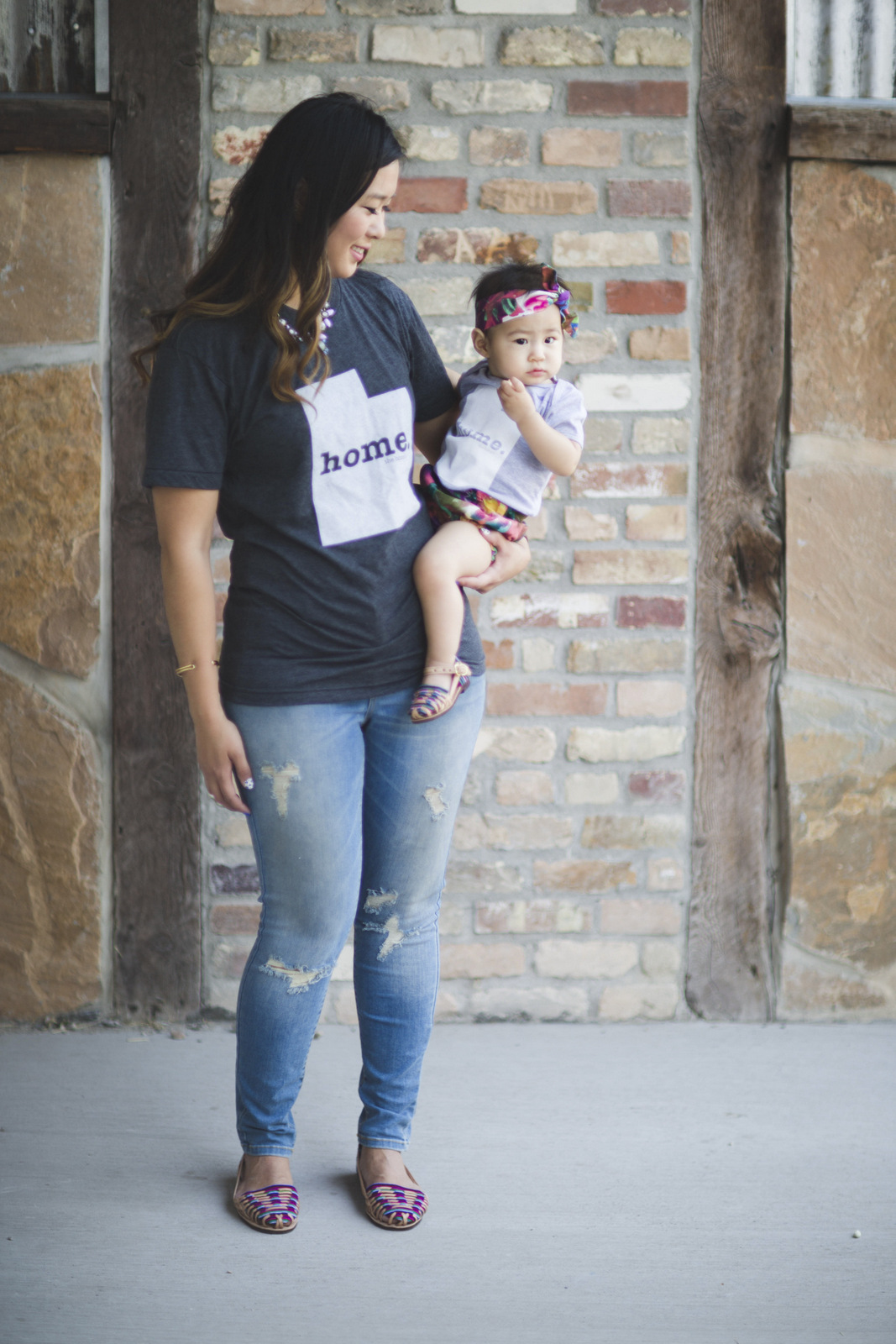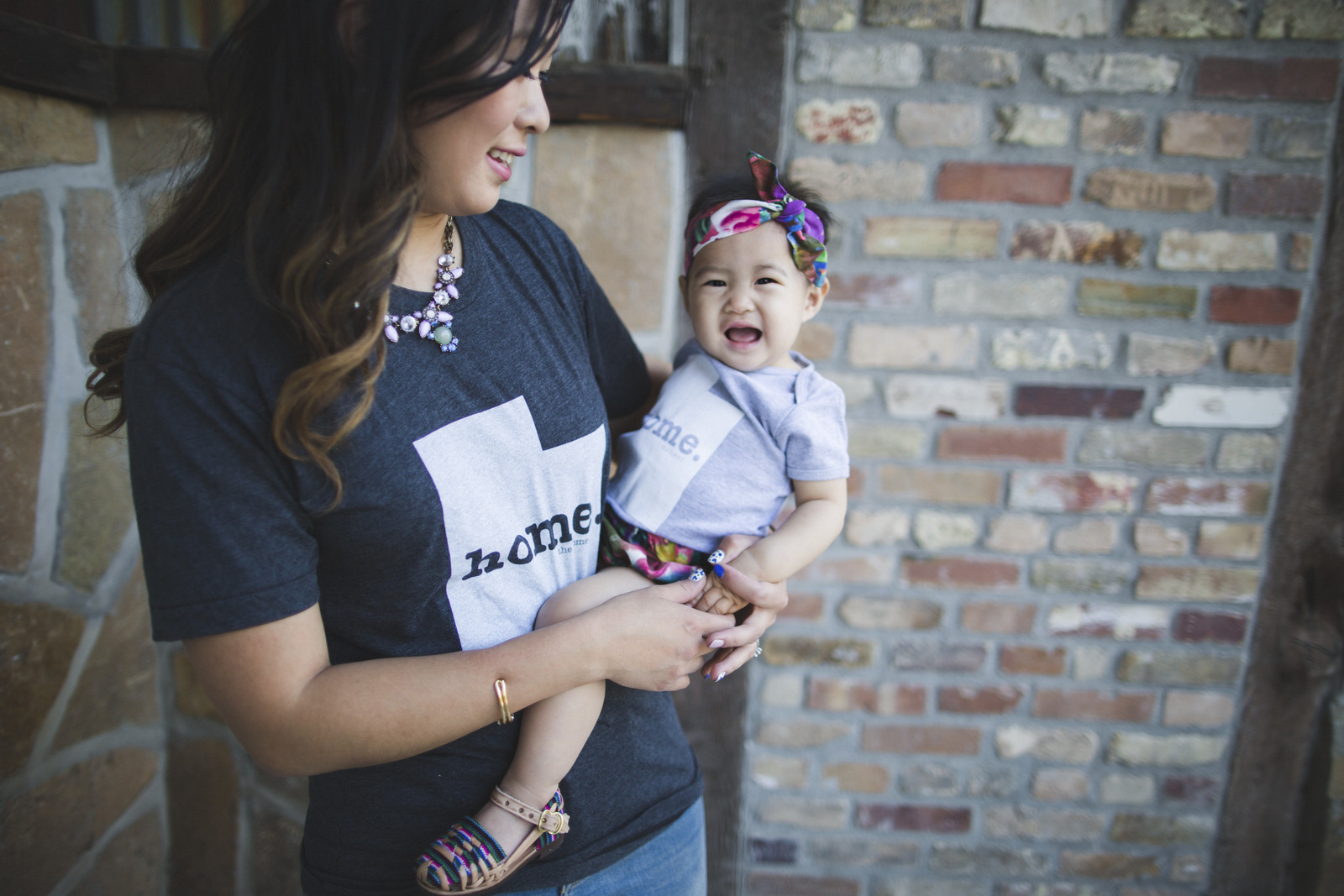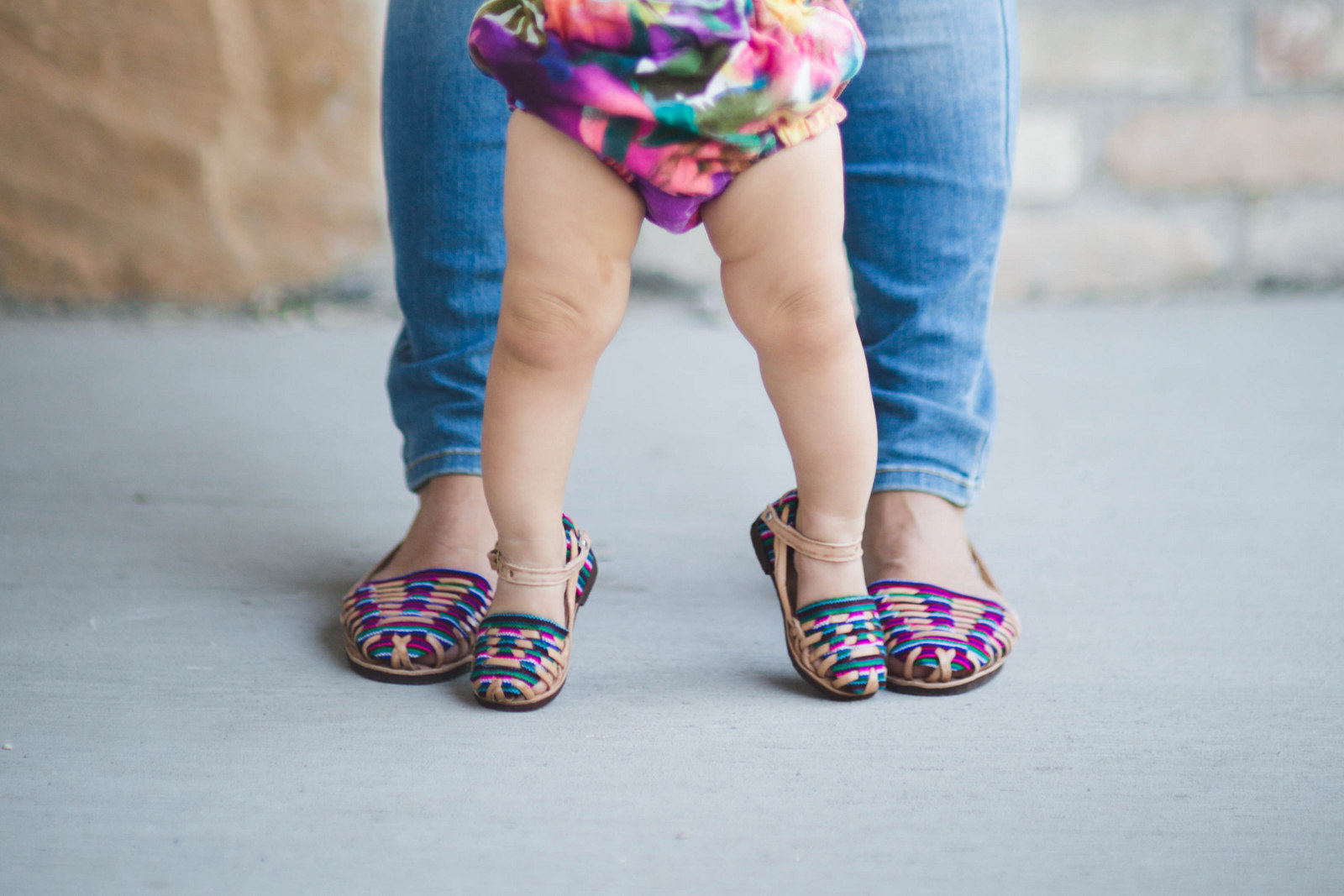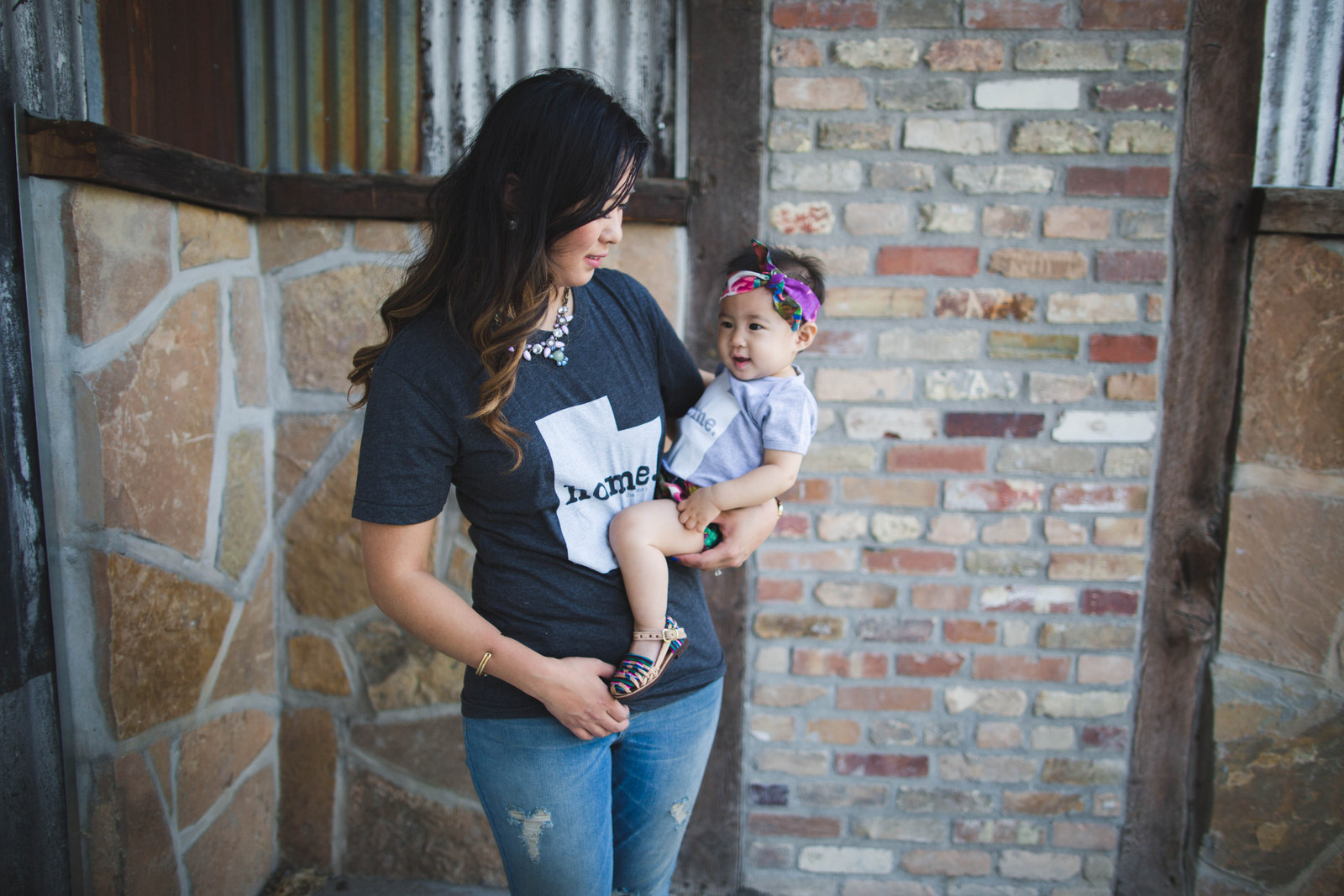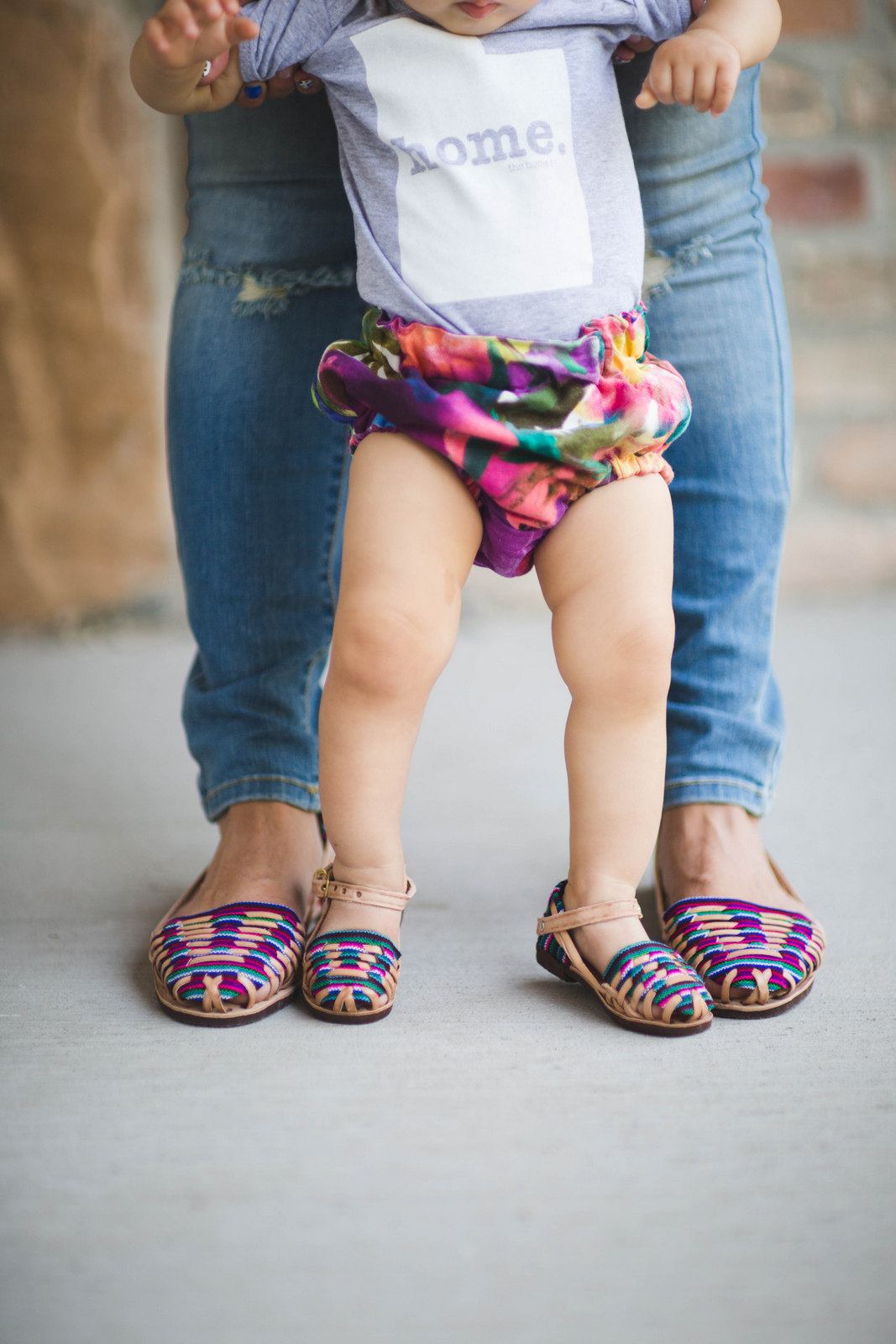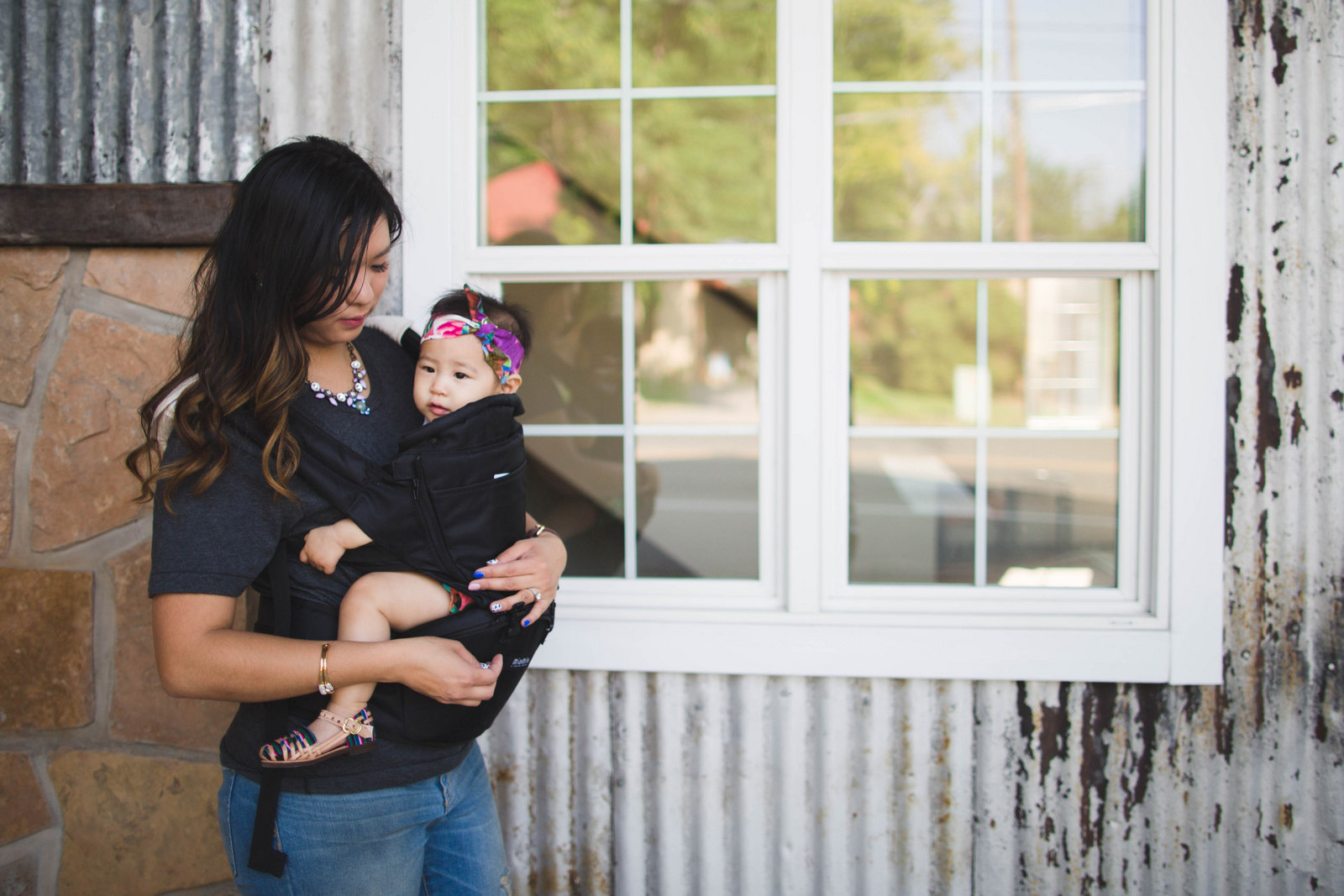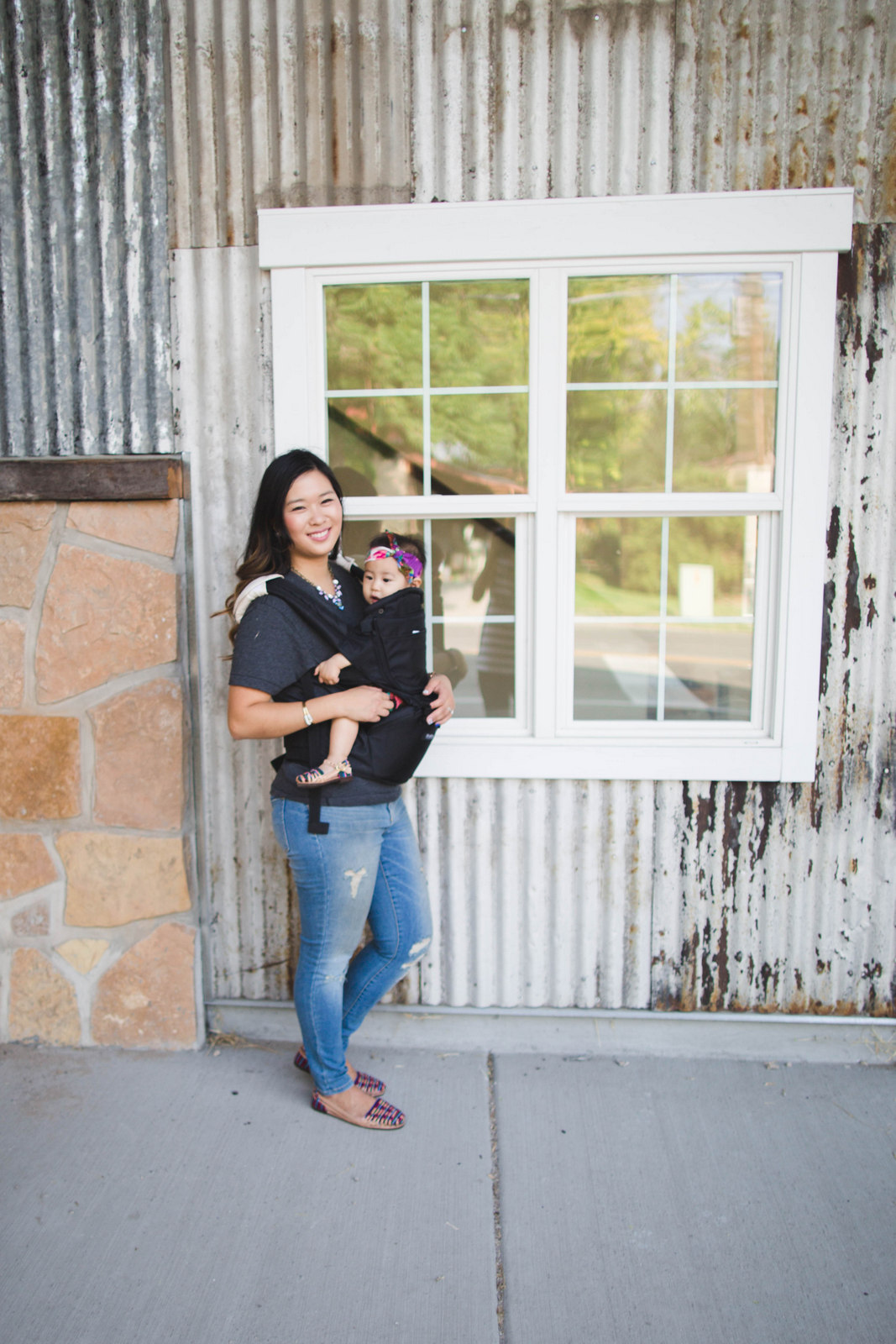 And I don't know if you have seen it on my Instagram or Snapchat (both @sandyalamode), but our MiaMily Hipster Baby Carrier is seriously something we don't leave the house without. Instead of carrying around a bulky stroller, we baby wear Vivian and the best part is that Marvin (my husband) is willing to use it too. Some other carriers we've used are either "too girly" or hurt his waist/hips, but this one is sturdy (and manly) enough. It's got a seat at the bottom which makes it a little bulkier than say the Ergo, but I do think the seat support is great and again makes it seem more sturdy. There's multiple ways you can carry your babies in this but the main three we do are Vivian facing towards us (shown above), Vivian facing out (it's designed so it won't be bad for their hips), and Vivian on our back. Vivian is so used to it by now that she doesn't ever squirm when she is in it (well unless it's a VERY long period of time). Anyhow… stay tuned to my Instagram this week as we'll be giving one away too! 🙂
My outfit:
Tee c/o Home T
Pants: Target
Shoes: Filanthropik Threads
Watch: Daniel Wellington
Baby Carrier c/o MiaMily
Vivian's outfit:
Onesie c/o Home T
Headband and Leggings: Pretty Little Bundles
Shoes: Filanthropik Threads
Photography by Shailynn Photography
And thanks again for all that linked up to On Trend Tuesdays last week, our most clicked was… Susan of The Petite Pepper!! Congrats!!
Make sure to grab a button or link back to me and Kileen's blogs if you choose to link up! And please show some others in the linkup some comment love!! 🙂