This shop has been compensated by Collective Bias, Inc. and its advertiser. All opinions are mine alone. #EffortlessMeals #CollectiveBias
So before I share this awesome simple and delicious recipe, I have to admit to you all that life is BUSY. Well, I'm sure yours is too and you can tell mine is too. But lately, we've been going out to eat a ton and thank goodness I have a husband that can cook. You see, for me, my cooking is sporadic. Sometimes I am super motivated and like to cook 5 times a week, but then sometimes I only cook once a week. We often do cook in big bulks and then have leftovers for days. Or have leftovers from when we went out to eat. You see our weekday schedule is as follows, we go to work and take the kids to school. We pick up the kids from school around 6-6:15 and everyone is home by 6:30 usually. The kid's bedtime starts at 8PM… thus leaving us 1.5 hours to cook and eat. And of course our toddler is in the phase where he eats SOOO slow and our daughter is throwing food everywhere. So you can imagine we have a lot of feeding and clean up to do as well. Because we are so busy, coming up with quick, tasty and effortless meals is a necessity for our survival. Or else we'd have cranky kids who don't eat their food or sleep late, and we can't be having that. So on my latest trip to Walmart, when I first walked into the store, I saw the signage for effortless meals and that totally was calling my name.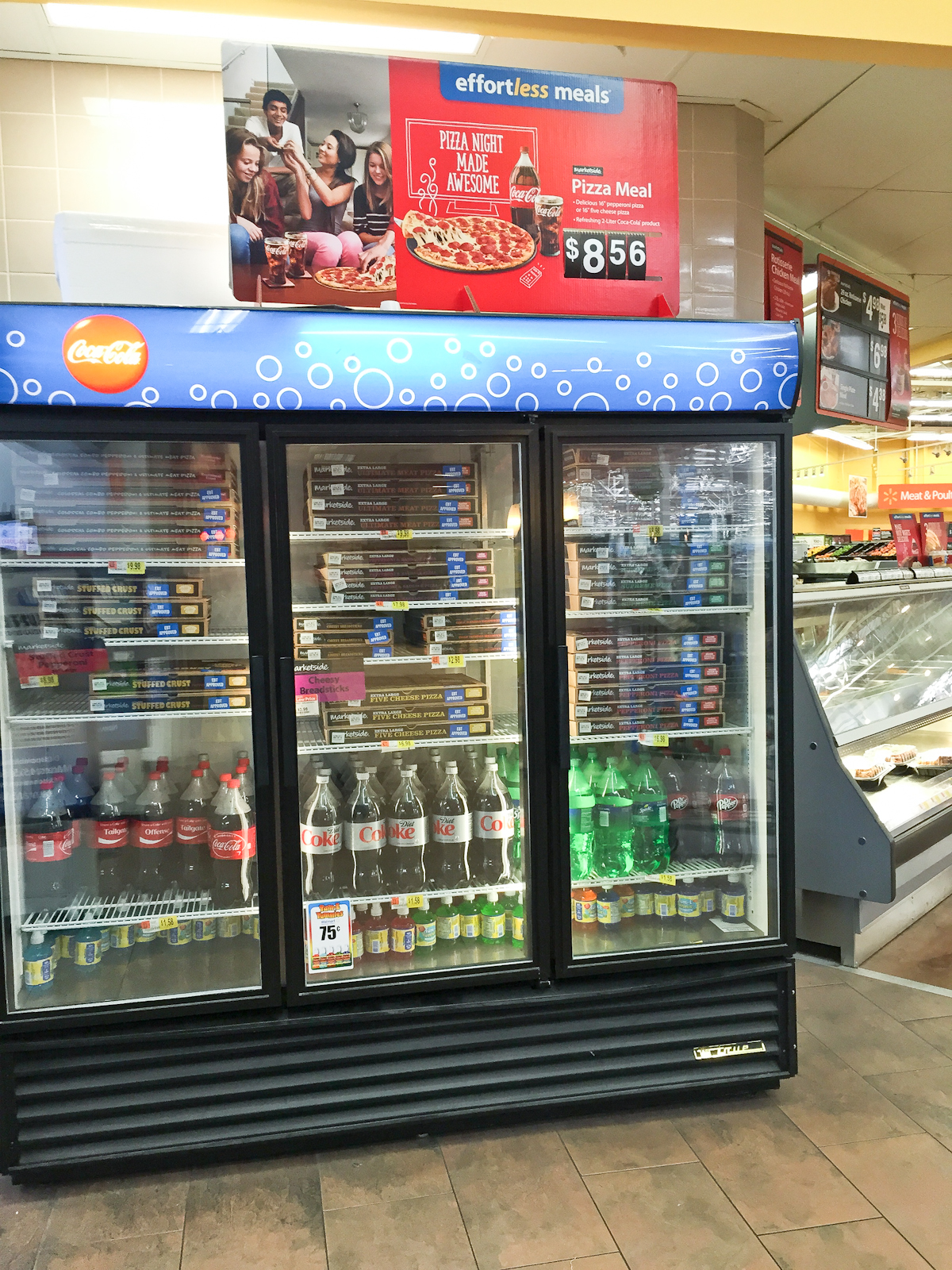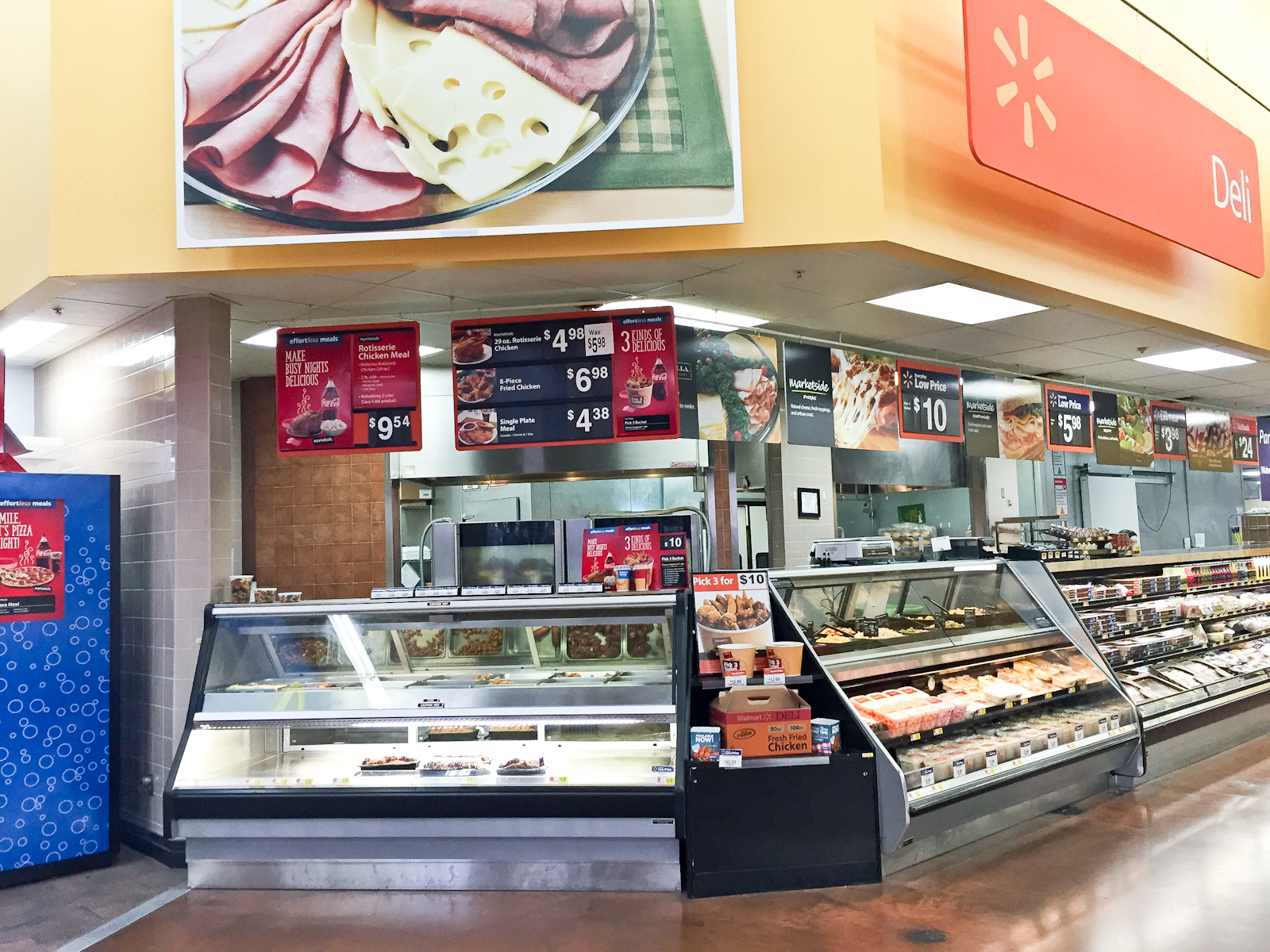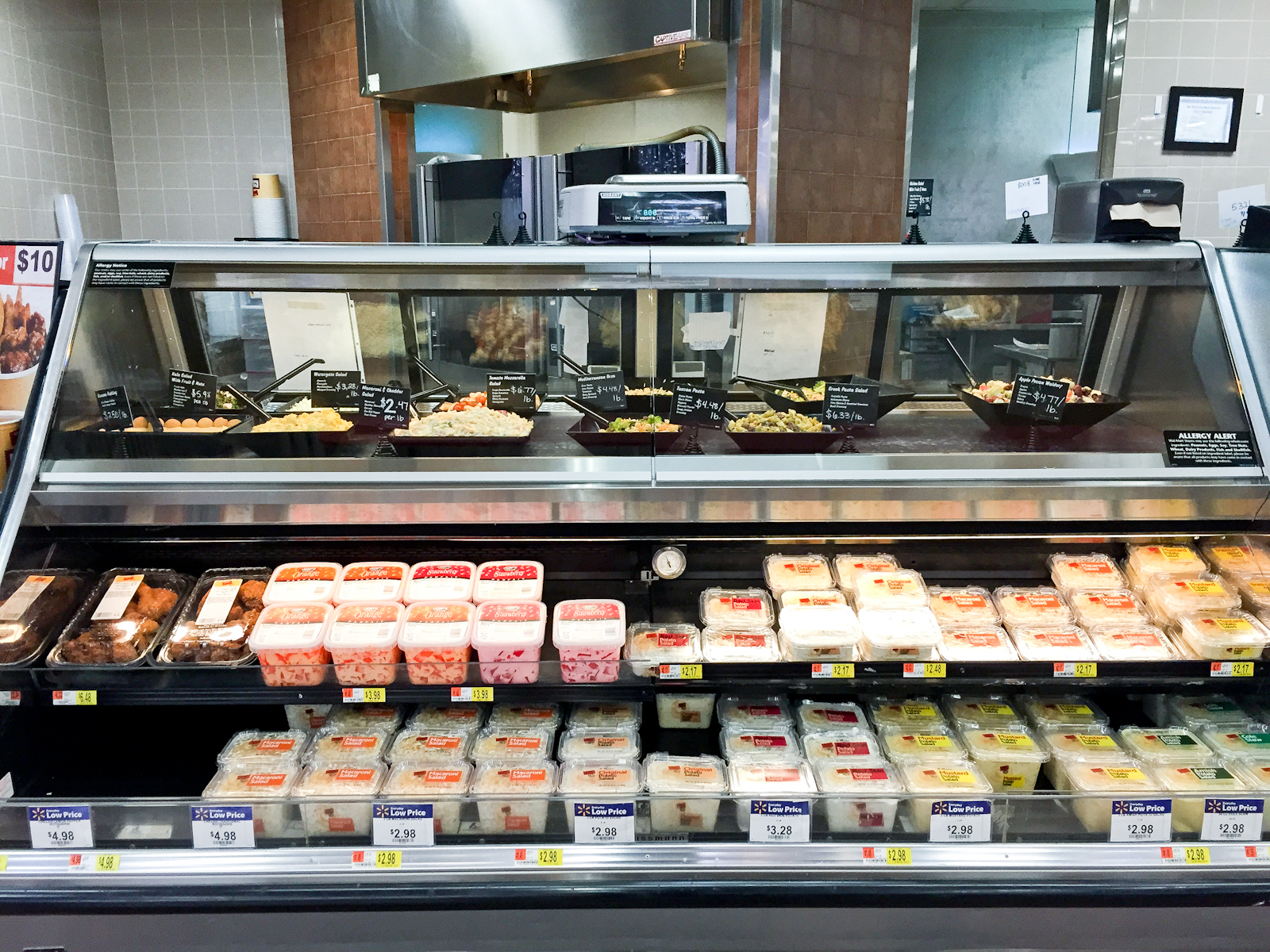 Walmart makes it easy to pick up the fully cooked Marketside rotisserie chickens and create a meal around it quickly, especially for busy parents on-the-go like us or you can also easily pick up the Marketside pizzas and grill or bake them as you are getting back into the back-to-school routine. The fact that pizza and Coca-Cola products drink cooler were the first things on the left when I walked in and then the beginning of the Deli section had the rotisserie chicken and side dishes (potato salad, macaroni salad, cole slaw), made it super easy to find in the store.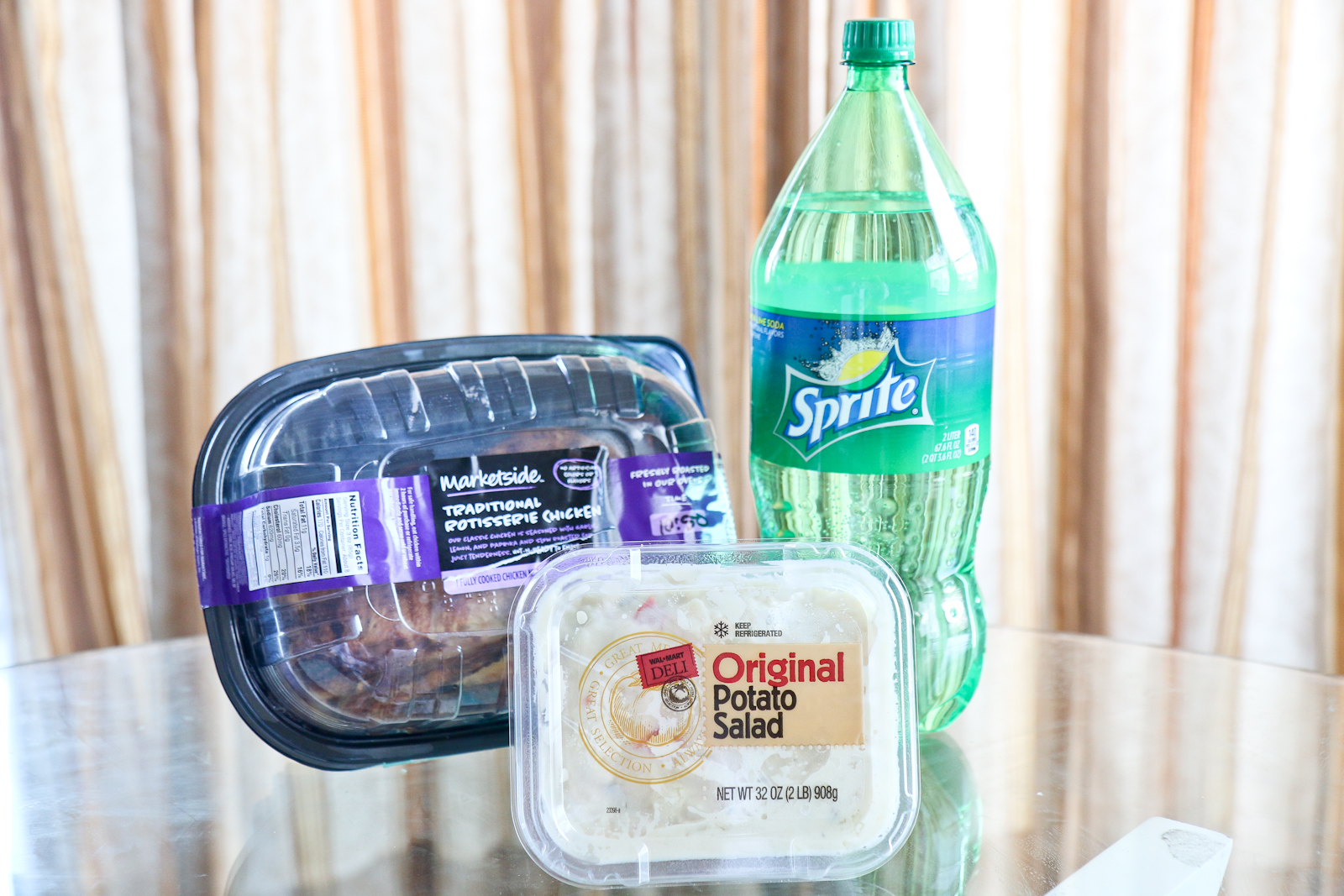 So I wanted to share this super easy recipe that used the Marketside rotisserie chicken as the main ingredient. It literally only took me about 15 minutes to make it!
Chicken Pesto Salad Sliders
First step is to cut up your rotisserie chicken into bite sized pieces. The way I cut mine up are I cut off the leg and thighs first and then cut above the wings. Then I tear off the meaty pieces and start chopping into bite sized pieces. There's no science to the pieces, just make sure to cut them to be dime sized pieces or so.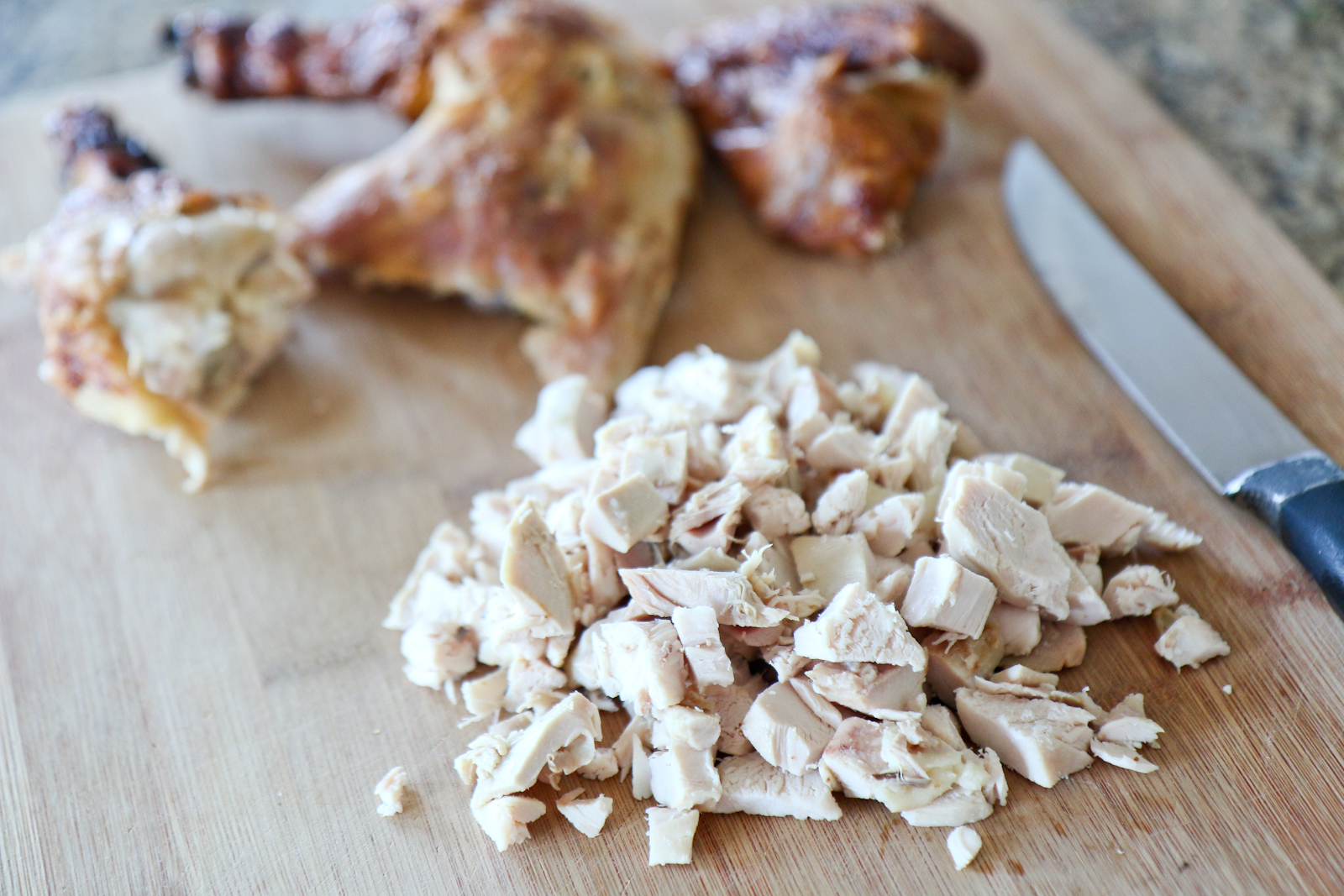 Then I gathered all the ingredients I wanted to mix with my chicken. I used pesto, mayonnaise, and seasoned with salt, pepper and Old Bay seasoning.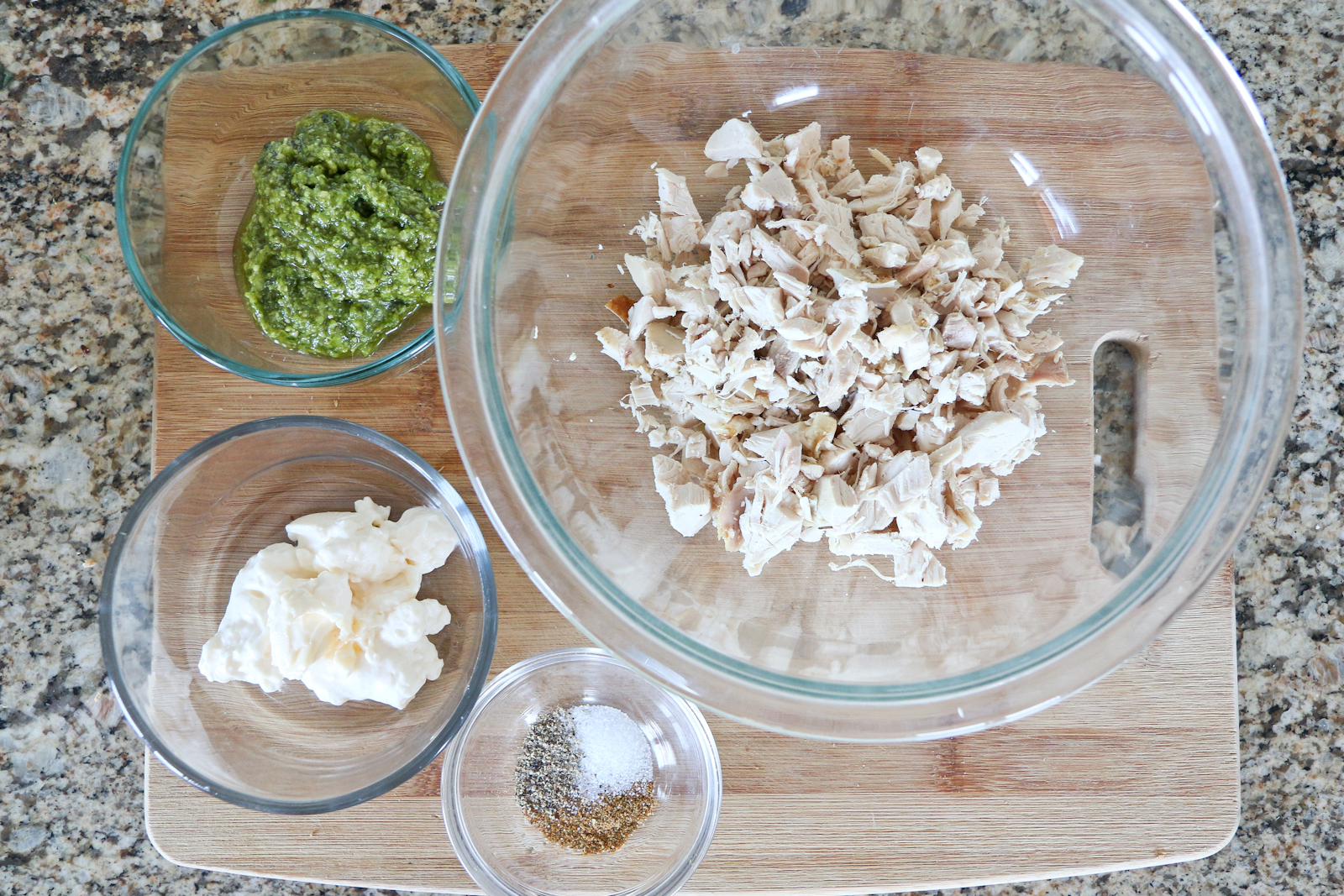 Then I mixed mixed mixed.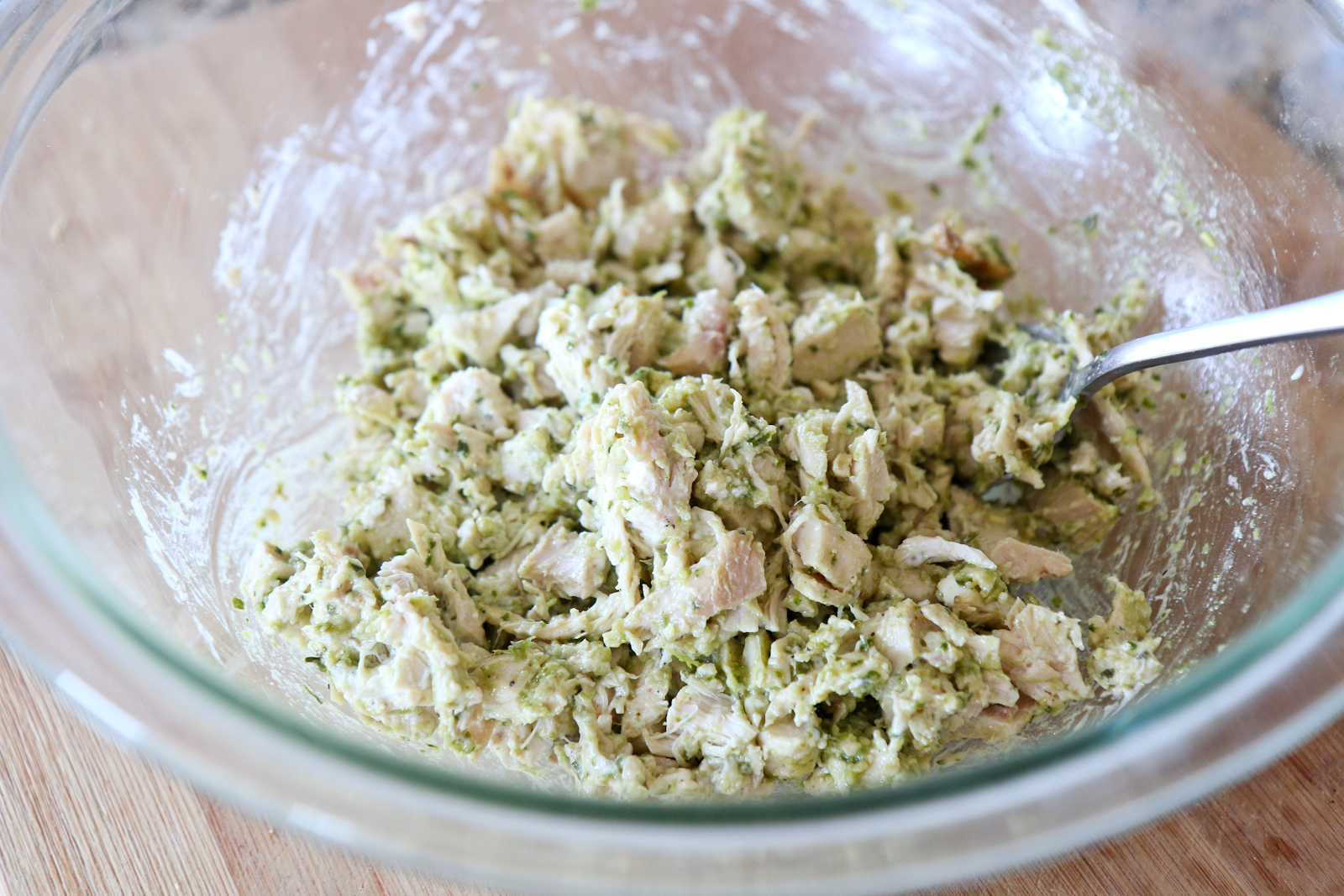 Last step is taking some King Hawaiian rolls (OK so I actually bought the wrong thing and these are King Hawaiian subs cut up) and filling them with your new chicken pesto salad. Ummm so easy!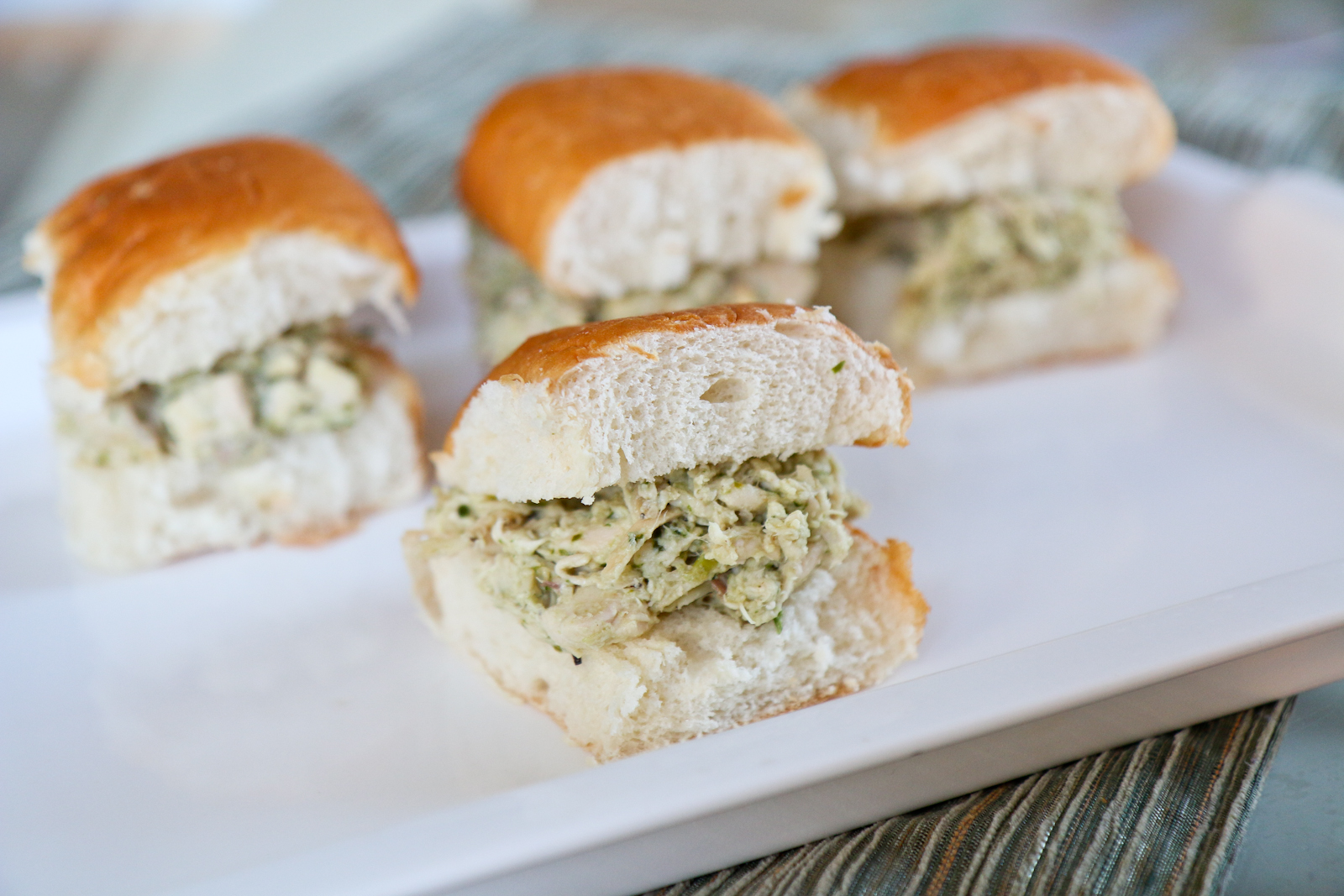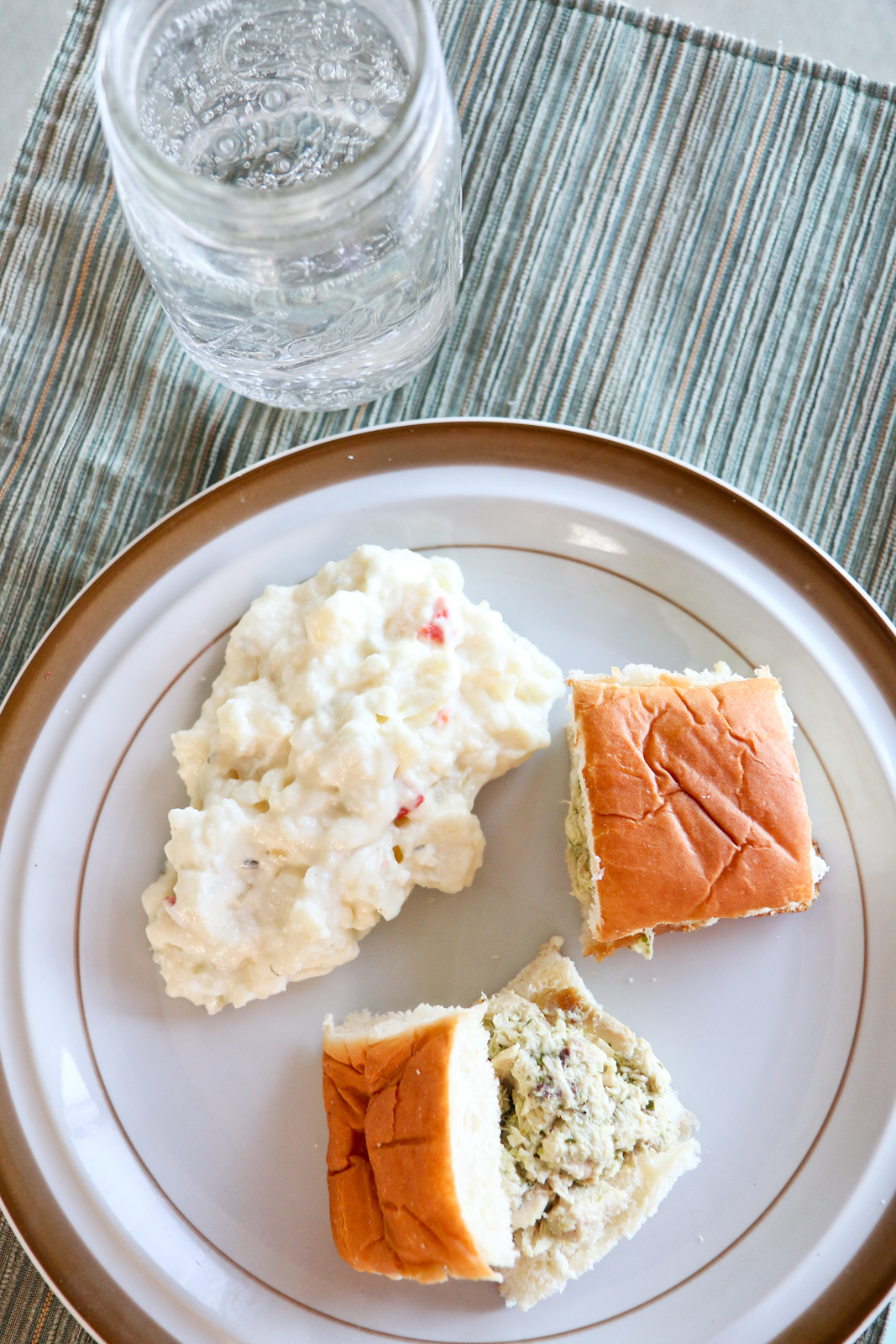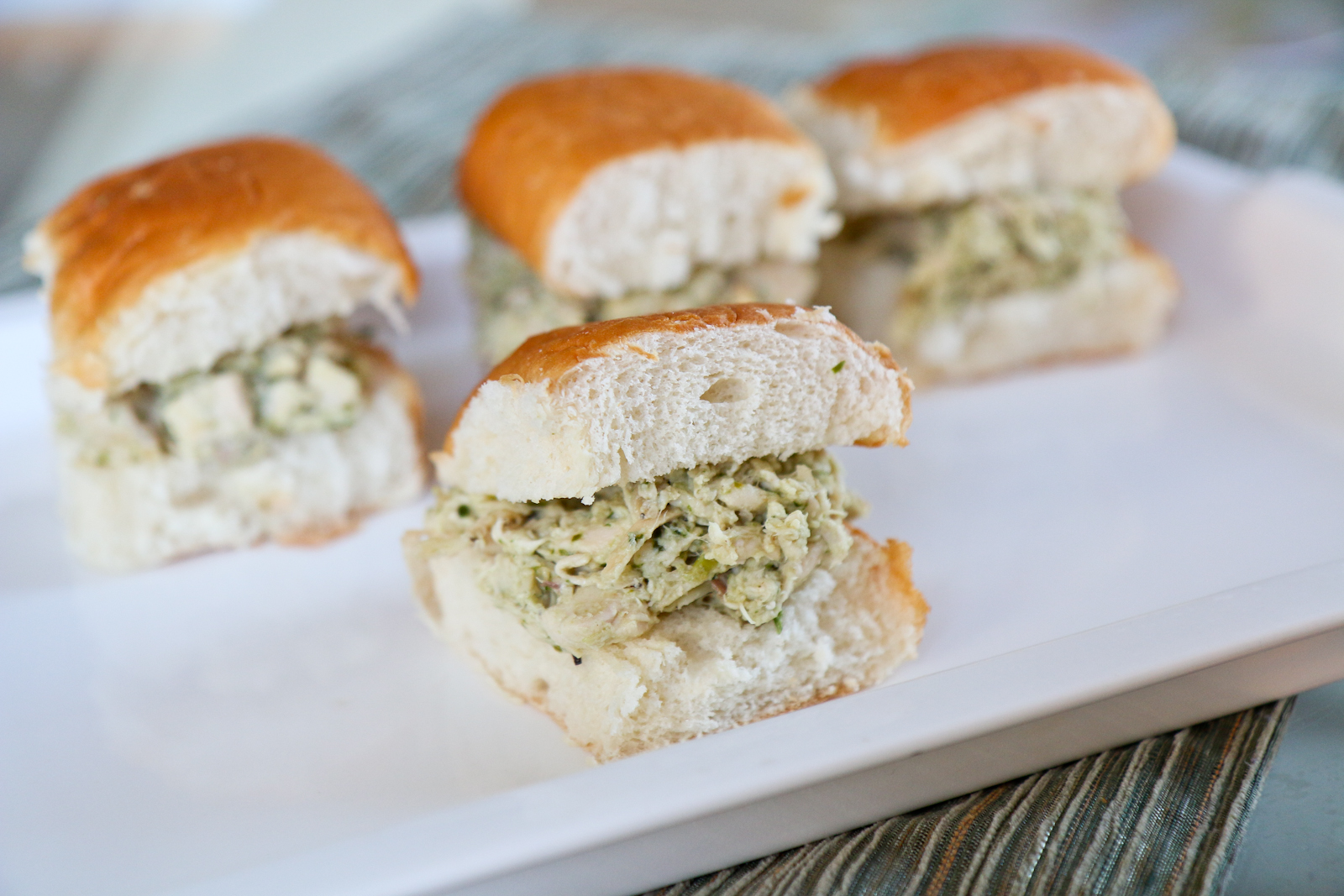 Chicken Pesto Salad Sliders
2015-09-08 06:29:10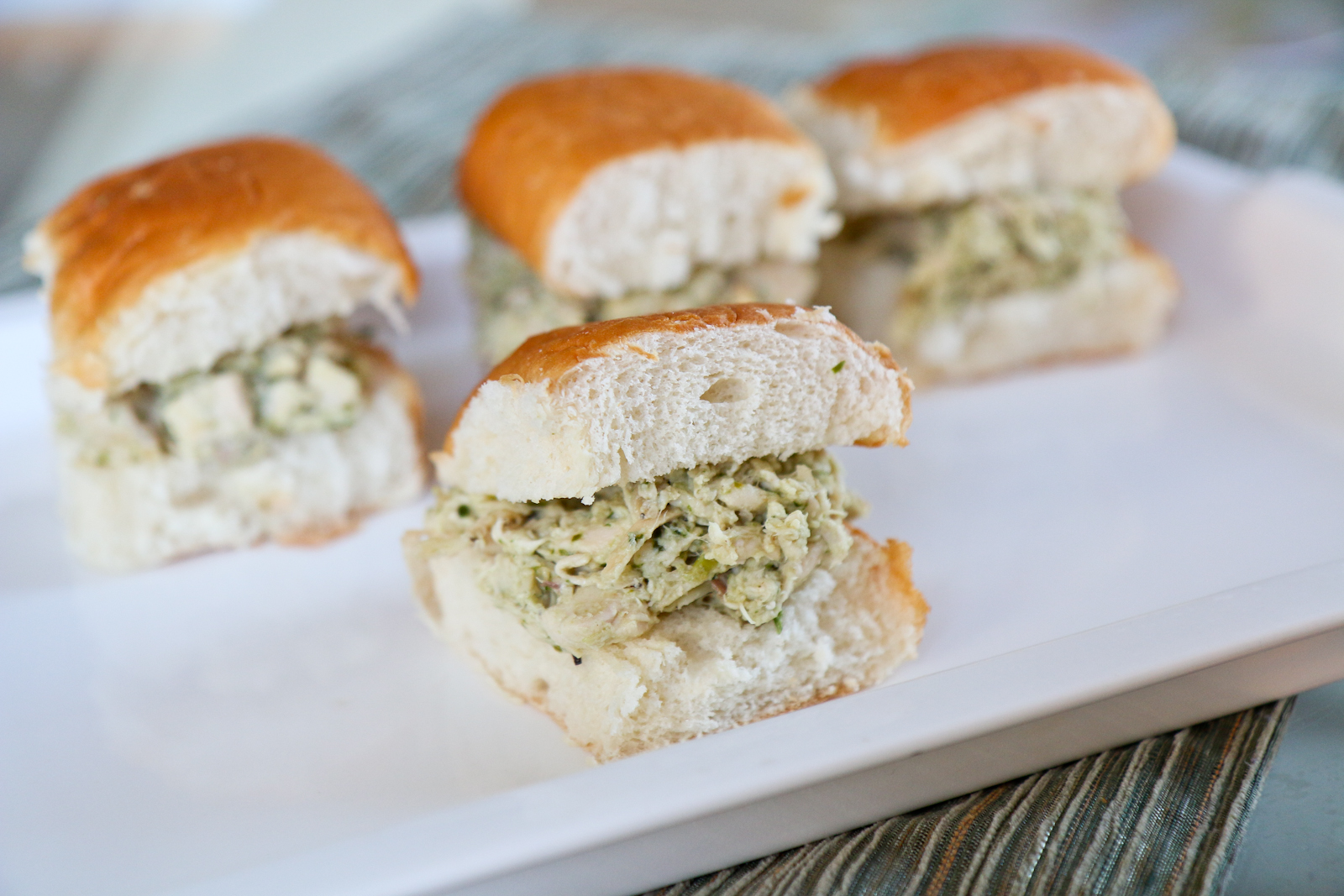 Serves 4
An easy chicken salad recipe with pesto and made into sliders.
Ingredients
Rotisserie chicken (3 cups diced)
1/2 cup pesto
1/2 mayonnaise
Salt (to taste)
Black pepper (to taste)
Old Bay seasoning (to taste)
8 King Hawaiian rolls
Instructions
Cut up rotisserie chicken into bite sized pieces.
Mix pesto and mayonnaise into the chicken.
Mix in salt, black pepper and Old Bay to taste.
Fill King Hawaiian rolls with chicken mix.
Serve as a main dish or side.
Sandy a la Mode https://www.sandyalamode.com/
I used the Chicken Pesto Salad Slider as the main dish for dinner and served it with Potato Salad and Sprite that were all part of the Effortless Meals at Walmart. It was the perfect meal to prepare quickly on a week night and my son even loved the sliders too, because it always makes us feel accomplished when we can get him to eat a meal by himself!
Here's a Pinterest ready pin: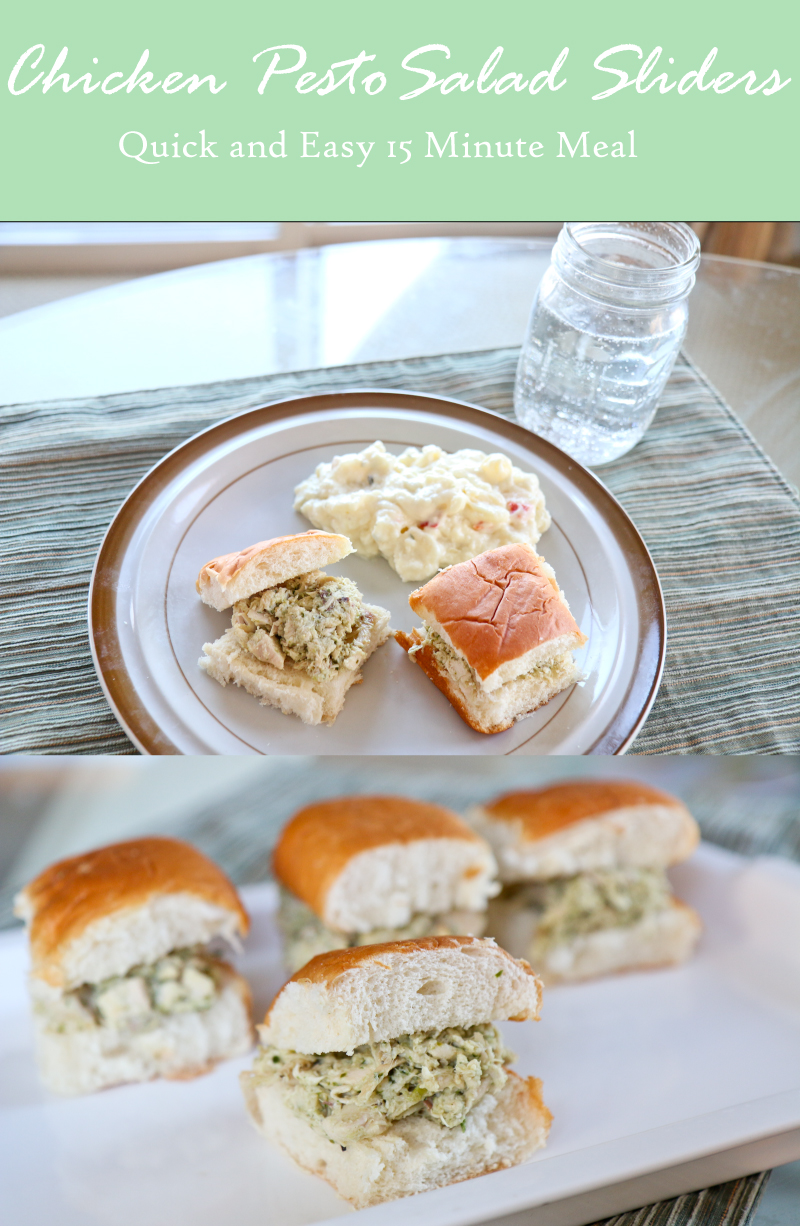 If you need some more ideas for quick meals, check out the delicious effortless meal inspiration here. How would you pair Marketside products with Coca-Cola?