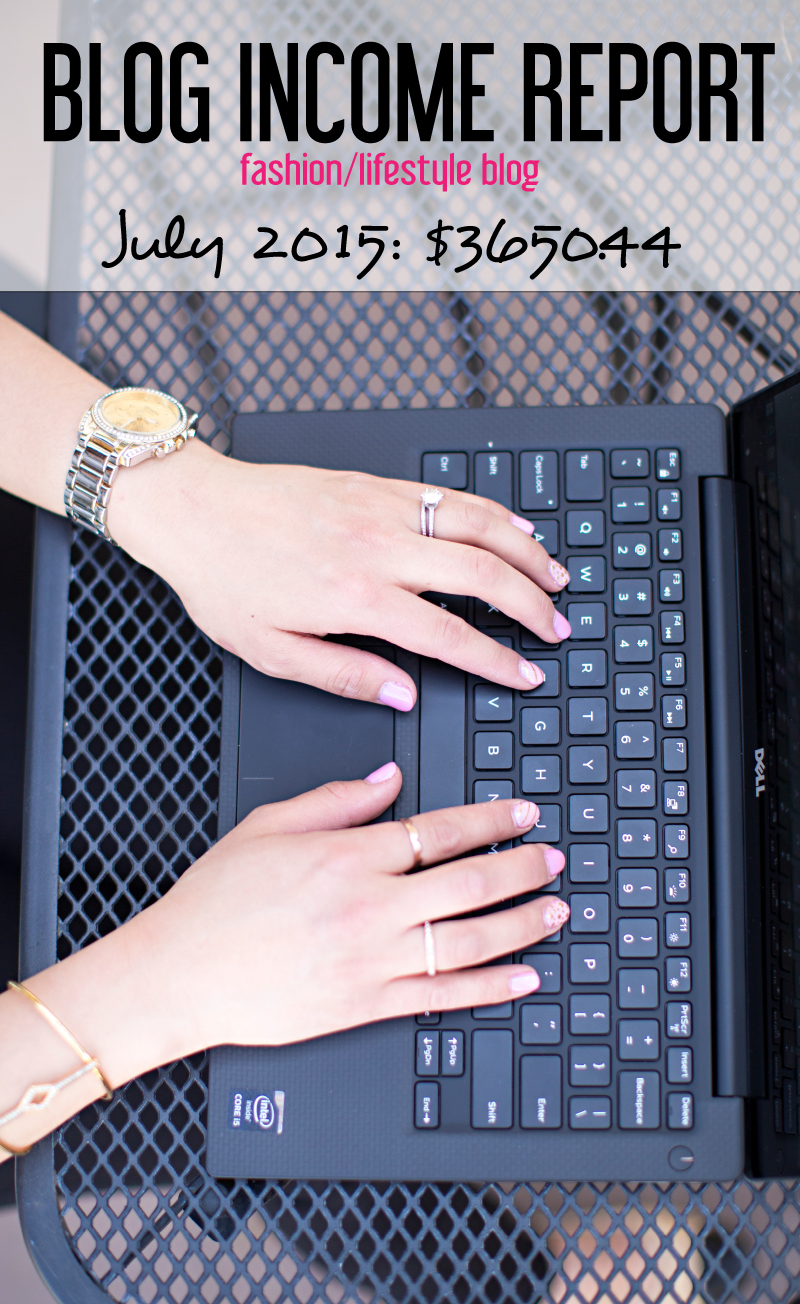 For the longest time, I have been wanting to write this post about how to make money blogging. So here I am, I am finally going to do it. I know this subject may be taboo or something that bloggers shy away from talking about, kind of like how girls don't like divulging how much they weigh, but I want to be an open book about this topic. I want to inform new bloggers about the good, the bad and the ugly. I want to open up your eyes (if you are not a blogger) to what blogging is really like. It's definitely like another full-time job (for me), the money doesn't come easy.
I have been blogging for almost 6 years now and I have been consistent through the years, posting at least 3-5 posts a week (except for when we moved or I had a baby). I spend a lot of time on my blog. and I still have a 40+ hour full time day job and am a mom to two beautiful children! Let me break it down for you though… so for one outfit post, I usually spend 30 minutes planning the outfit, 1 hour shooting the outfit (well I bundle a bunch of looks together in one day, so each look might only take 20 minutes), 30 minutes picking through pictures after getting them back from the photographer, 15 minutes re-sizing the photos for my blog, 1-2 hours writing the blog post, and another 1 hour or so creating Pinterest content, tweeting it, Instagramming it, posting it on Facebook. So that comes up to about 4-6 hours per blog post, sometimes even more. Other things that I spend my time on that would be considered my "blogging time", is commenting on other blogs as well as liking and commenting on photos on Instagram. I can get lost for hours in the evening, after the kids go to bed and I've done the dishes, doing some of these things. Honestly, I don't have very good sleep habits either.
For the month of July 2015 (which is the month I will be sharing about), I wrote 25 blog posts (whoa!). So if we say that each blog post + social media amplification + time spent commenting/liking my friend's blogs and photos takes about 5 hours, then I spent about 125 hours blogging for the month, which is about 30 hours a week. I'm telling you, it's like a full time part time job here. :/ But at least I really really enjoy it. 🙂 So just a few things before I start talking about the money, obviously this post is going to be coming from the perspective of a fashion/lifestyle blogger. I've picked July 2015 as an example of the income I make, obviously the amount varies month to month. I definitely think that the Summer months are least busy for blogging and around the holidays are when cash flow is probably higher. My revenue streams can be summed up into 3 categories (there's obviously even more ways one could make money, but this is just what I am currently doing and can speak to):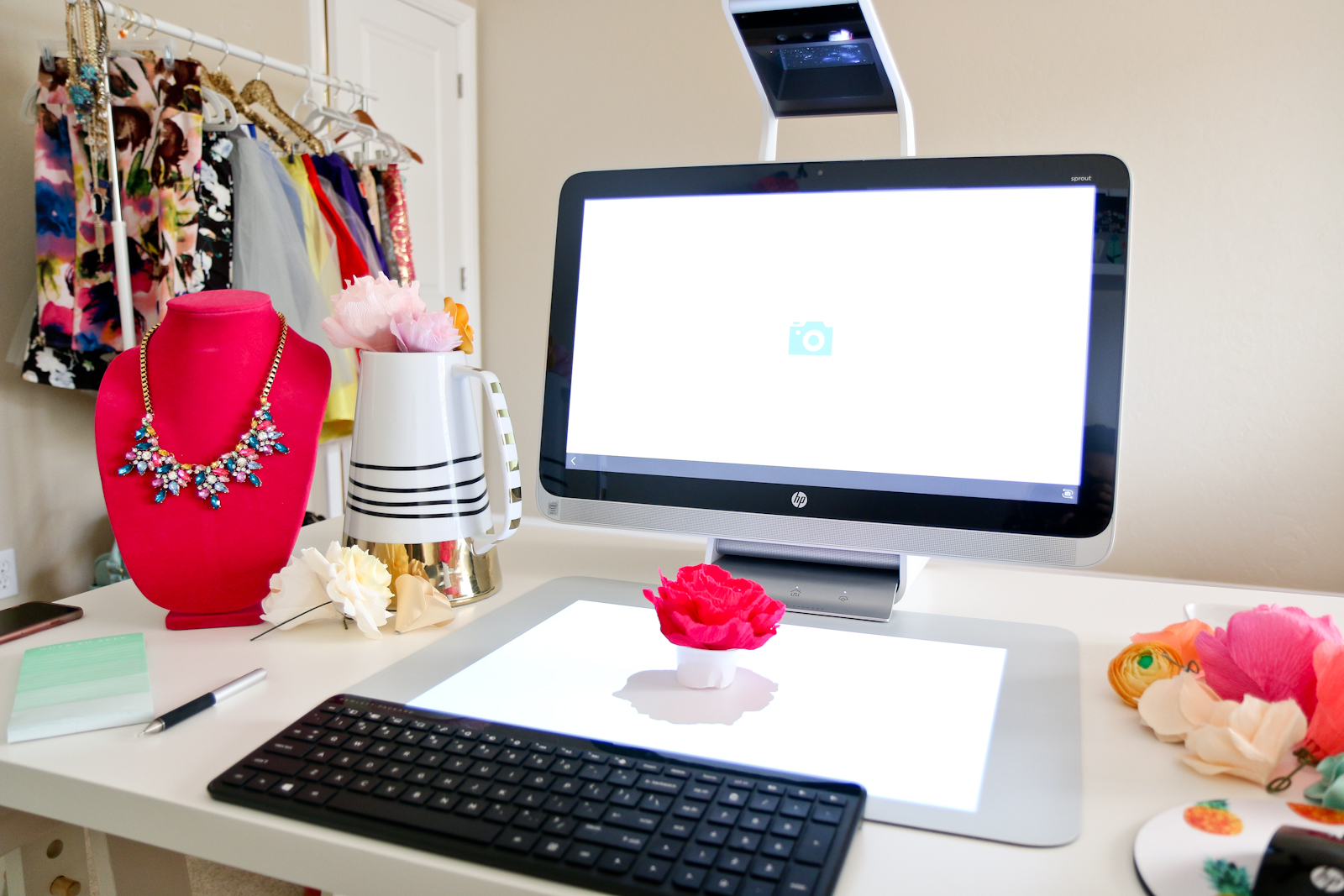 1) Blogger networks – For the first few years of my blogging career, I never really knew about this. Basically you sign up with a blogger network, they find brands for you to work with, you apply for their campaigns and you hopefully get selected! The compensation for these campaigns can either be a flat rate set by the brand (say like $200 flat fee per post), compensation could vary depending on your "reach" or pay by click. For most of the networks you will fill out a profile geared towards the topics that you blog about. Some of them will email you when there is a campaign that they think you would be a good fit for, others you have to log into their dashboard and look at all the opportunities and apply for the ones you are interested in. Either way, having a specific pitch is always a good idea. You want to tell a story with their products, you want to blog about something that no one else has blogged about, you want to be able to integrate this brand into your daily life. Personally, I prefer the ones where I get emailed campaigns to apply for, because it's a little less work for me!
Pros:
The great thing about blogger networks is that you can choose which campaigns you want to apply to, ideally you are only applying to ones that fit your blog.
The pay is usually pretty good.
You can discover new products and items before anyone else gets their hands on them.
Cons:
There is a lot of competition so you need a great pitch or idea.
For me, it's easy to get caught up in them and do too many.
Some of my most active blog networks that I work with are the following:
Collectively – brands I've worked with through them: HP
Social Fabric– brands I've worked with through them: Snapple, Nautica
Acorn Influence – brands I've worked with through them: Sam's Club
Socialstars – brands I've worked with through them: Love the Give
The SITS Girls – – brands I've worked with through them: Gerber
IZEA – brands I've worked with through them: Toys R Us
Some others out there that I have either used before or thought about using:
Pollinate/Weave
The Blogger Network/Propel
POPSUGAR
BlogHer
Linqia
AOL Lifestyle Collective
updated June 2016 to add more**
FullBottle
Blog Meets Brand
Shopping Links
Cirqle
Snapfluence
Collabor8 – mobile app
Revfluence
InstaBrand
SheSpeaks
Lunchbox
Popular Pays – mobile app, Instagram marketing
CJ Content Certified (Referral Code 4711612)
StyleHaul
Shopping Links
Tidal Network
Other things to consider:
If you are in some networks, they have an agreement where you can't join certain other networks, so be aware of that. You don't want to get kicked out.
Some networks will have a minimum monthly pageview number for you to join.
You can run ads through some networks, which will be pay by impression. But you have to decide if you want to run ads on your blog, they can be a turn off to readers too.
The payout time varies tremendously by blogger network. Some are 2 weeks, some are 30 days, some are 90 days. I'm going to be getting a good chunk of my payments come November, which will pretty much be going to Christmas presents.
My blogger network income for July 2015: $2824.30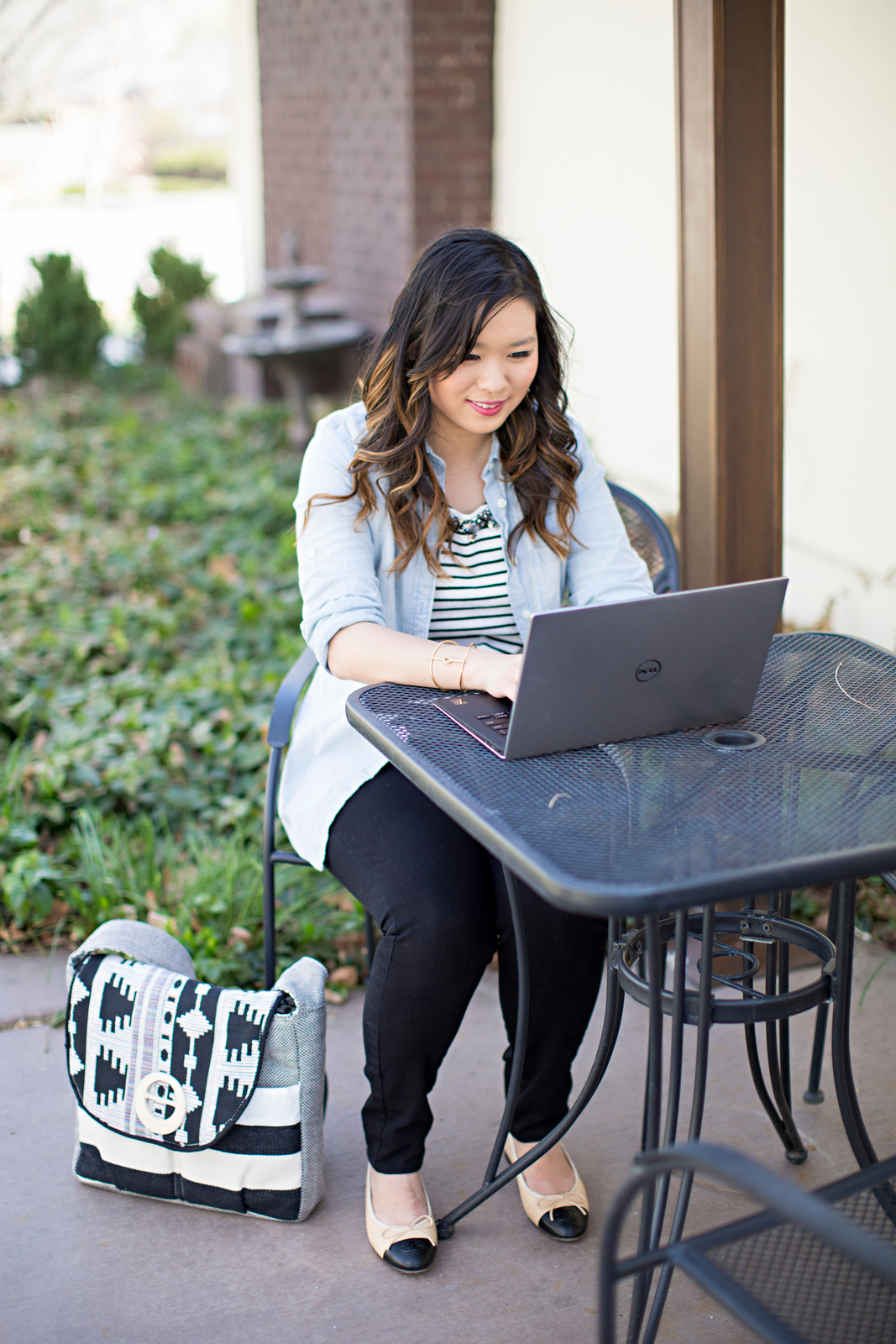 Photo by Diana Putnam Photography
2) Sponsored posts on blog or social media – So I've got a media kit. I've got rates for different packages and levels. I charge for sponsored blog posts, Instagram posts, social media shout outs, what have you. I can't take products for free because I would receive a package at my doorstep every day if I did, I'm not trying to brag or anything, but I do have lots of companies reaching out to me wanting to send me free products and you should see my basement. I have packages and items all over a room there and sometimes I can't even keep them straight. When I used to accept free products, my turnaround time for posting them was upwards of 4-6 weeks, and by that time, most people's products are already sold out. So to keep my sanity and to make the partnership with the business beneficial, I am trying to only accept those that can pay my rate and therefore I will be able to deliver a better post in a more timely manner. I know, it stinks because I do have a soft spot for small businesses. I used to own an Etsy shop a few years back, did you know that? And I definitely would not have had the money to pay bloggers to feature my items. 🙁 But I do want to be supportive of them, however again, I need to ensure that my time is used wisely as well, because my time is valuable, as everyone's is. I'm not going to lie and say that I haven't taken any products for free without compensation in the last few months, but I try not to do it often. If I have a personal relationship with the owner (like they are a friend outside of blogging), if the products are worth high value or something that I've always REALLY wanted, then I may consider just accepting products without pay. There are times that shop credit can be received instead of compensation, but that is entirely up to you as well. I once had a shop say they could not provide any compensation, but could give me $600 in gift cards. Their price point for items ranged from about $5-$100 for products and it allowed me to buy a substantial amount of things, so I went for it. Again, this is totally up to you if you prefer the shop credit route, but I suggest the amount be at least double your sponsored post rate or something worth it to you. There's not right or wrong to what you choose to do, after all, it's your blog so you can do what you want! But I've found that it's just best to be consistent.
So what I really want you to know about sponsored posts is that you need to MAKE A MEDIA KIT! Seriously, though, my media kit has my statistics listed for my blog monthly pageviews, unique monthly visitors and social media followers. It's got my logo on it and lots of pretty pictures of me and Vivian. It has my "mission statement" or "summary of my blog". And then I've created different packages for sponsored posts, social media posts, brand ambassadorship, etc. with a rate that I deem reasonable. Your rate will be different than mine. It's hard to give advice to people on what rate they should be charging and I've seen charts out there, but I don't think they are completely accurate. I think you have to consider the time it takes you to put together posts, the quality of your photos and your content, your social media following but more importantly engagement. But my suggestion for new bloggers is to build up content for at least 6 months – 1 year before charging a rate. And then just start small, see how people react, if you are charging $50 per sponsored post and getting 10 companies saying yes a week, then you probably need to increase your rate. And lastly, you need to DELIVER YOUR POST ON TIME AND DO A GOOD JOB!Once your blog post + social media amplifications have been published, send all your links to the brand in a follow up email. If you love that brand and they love your work, see if you can extend your relationship for another 6 months, it can't hurt to ask! But always be clear about the items you will be delivering, when you will be delivering it and also check to see what the brand will be doing for you too (regramming your post, sharing on their Facebook page, etc.).
My sponsored post income for July 2015: $650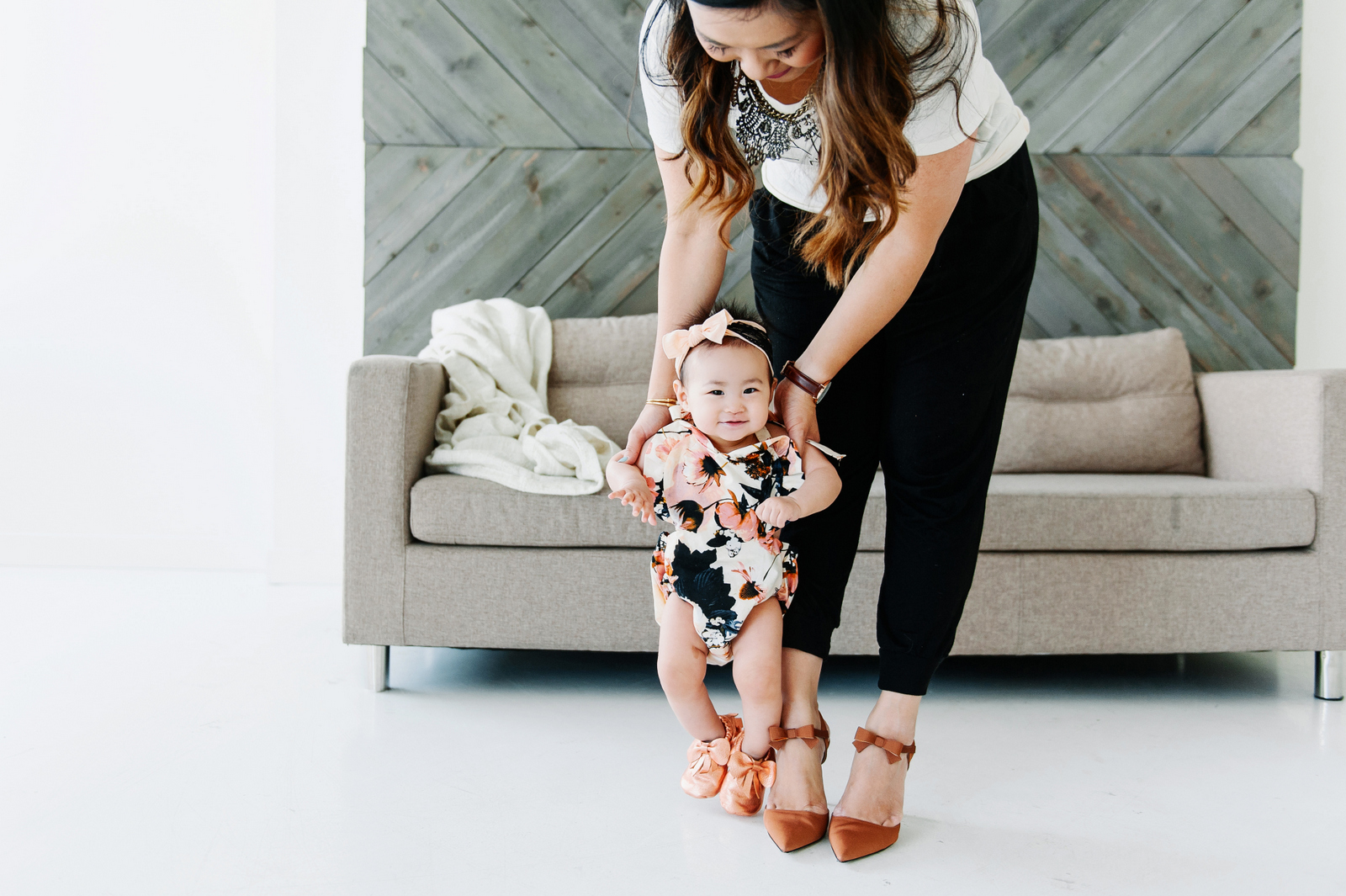 Photo by Lori Romney Photography
3) Affiliate networks – An affiliate network acts as an intermediary between publishers (affiliates) and merchant affiliate programs. That's the official definition. But basically it goes like this. I feature my shirt on my blog, I link to that shirt with an affiliate link, you click on that link and if you make a purchase from that retailer, I get a commission of that sale. The commissions vary based on the brand you are buying from and the agreement they have with the affiliate network. Some could be as low as 2% or some maybe 10%. The other method is a pay per click, so instead of getting commissions on sales, I will get commission for the number of times people click on my link. Sometimes it's tough for me to decide if I want to use the pay by commission or the pay per click link in my post. If I think others will buy the products, then I should use the pay by commission link, if I think people will just click on the links to look at the item but perhaps that item is too pricey for most of my readers, maybe I'll choose the pay per click link. Again, it's a daily blogger struggle.
The main ones I work with are:
RewardStyle
ShareASale
ShopStyle Collective
Commission Junction
Some others are: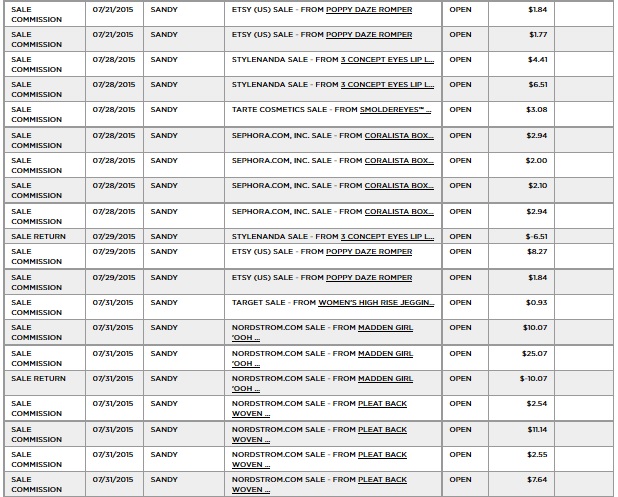 Here's a look at my commission report from RewardStyle for the latter half of July 2015. Keep in mind that some of these purchases are things I bought for myself! 😉 But anyhow, this Poppy Daze Romper, I made $13.70 from. It was because you guys clicked on it and bought something from Etsy within 30 days (I think that's the timeframe)? You didn't necessarily have to buy this romper or something from that Etsy shop, but it could have been anything from Etsy within the time frame defined.
My affiliate network income for July 2015: $176.14
So if we do all the math correctly, we have $2824.30 (77% blogger networks) + $650 (18% sponsored posts) + $176.14 (5% affiliates) = total amount made from blogging in July 2015 = $3650.44 Keep in mind that this is just cash flow that I am bringing in, but I sure do have some blogger expenses as well. I do pay photographers for each outfit post, gas money to get to shoot locations, and I have to spend money to buy products sometimes to create the posts (although a lot of times you are given a gift card or reimbursed or sent products for free for the post). Of course not every single item I am using or that is included in the posts is sent to me for free, so I do spend my own money for lots of things as well or I use products I had already previously owned. Also, I do pay for BoardBooster and Tailwind to help me manage my Pinterest accounts (I'll be blogging about this later). And then eventually I will be taxed. If I had to estimate, I would say that my expenses would add up to approximately $355 that month (for paying photographers, gas money and items bought specifically to use for a post). So then my net profit is approximately $3335.44, which I really am happy with. If we divide $3335.44/125 hours = $26.68 an hour! And I have to say that this amount I make is one if my HIGH months. Don't think that I make this every month. Honestly, I would say that my average is probably closer to $2000 a month. And if we take $2000 x 12 months = $24,000 annual revenue!
I hope that if you are a new blogger, this gives you a good guide on where to get started in terms of monetizing your blog. And my hope to those that don't blog or don't understand the business of blogging, is it will give you a better idea of it all. My next post in this new little series I'm doing will be about: How To Grow Pinterest! So check back later for that post!
And I just wanted to say one more time, that there's plenty of more ways to monetize the blog that I hadn't talked about here. I don't consider myself a blogging pro by any means, I am just sharing my own experiences. Also, I never started my blog with the goal to make money. I started it as a place to document my life and my fashion so I could look back on it later. I think blogging has changed a lot throughout the years and because blogging is such a good way for companies to advertise (way cheaper than paying a marketing company), bloggers have become influencers for brands and they should be compensated for their time to promote products. And as always, I will only promote companies that I believe in and love, I will be honest about them and I will turn down and not blog about products I don't believe in, AUTHENTICITY is important. Oh, and I was not paid to write this post, just FYI! 😉
If you made it to the end, then either I feel sorry for you for making you read so much or I thank you for being on this journey with me and supporting me. 🙂
Do you have any questions for me? If so, leave them in the comments below and I'll reply to them in the comments as well!
If you are a blogger yourself, how do you make money?
Save
Save
Save
Save
Save