Thanks to Living Proof for partnering together on this post!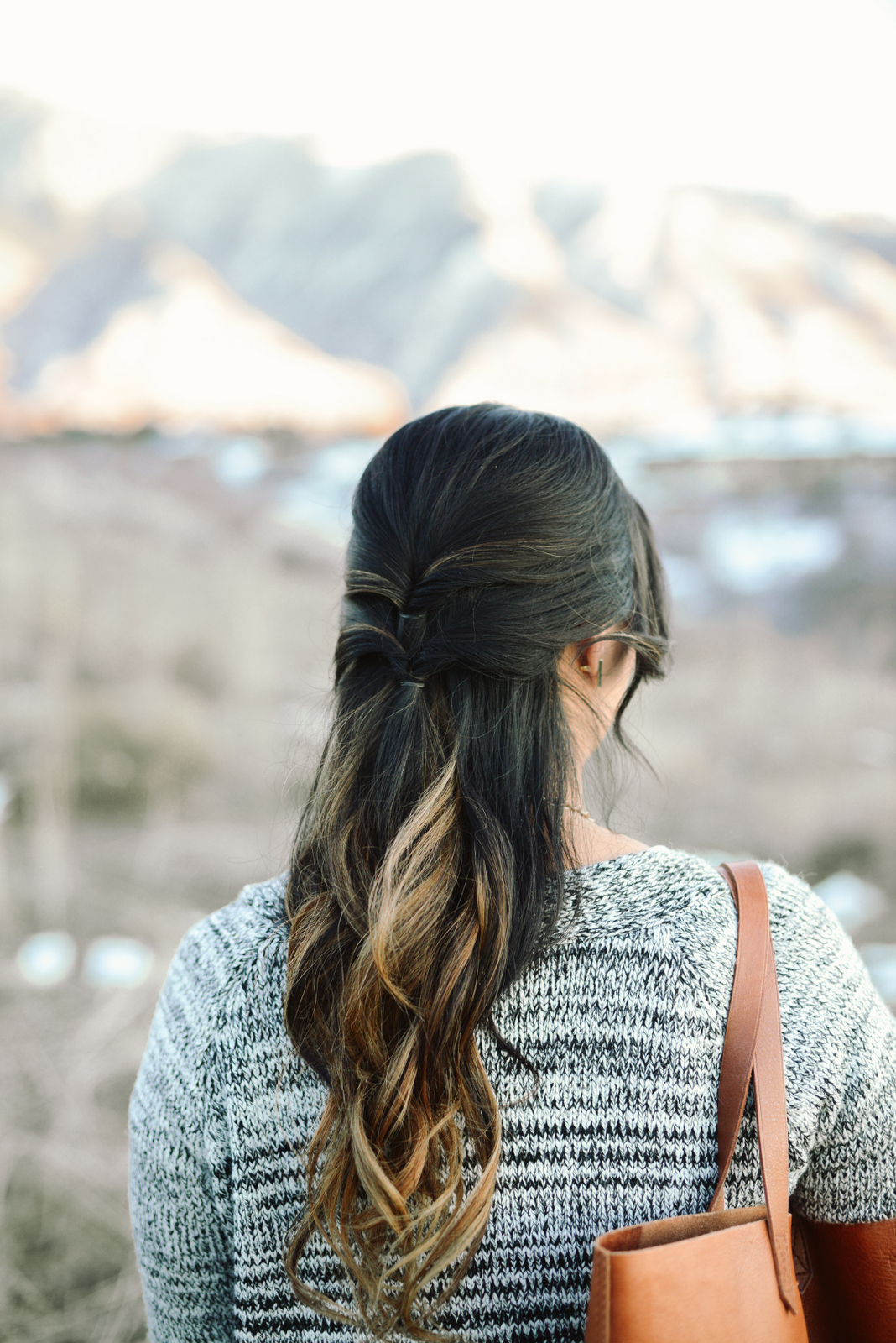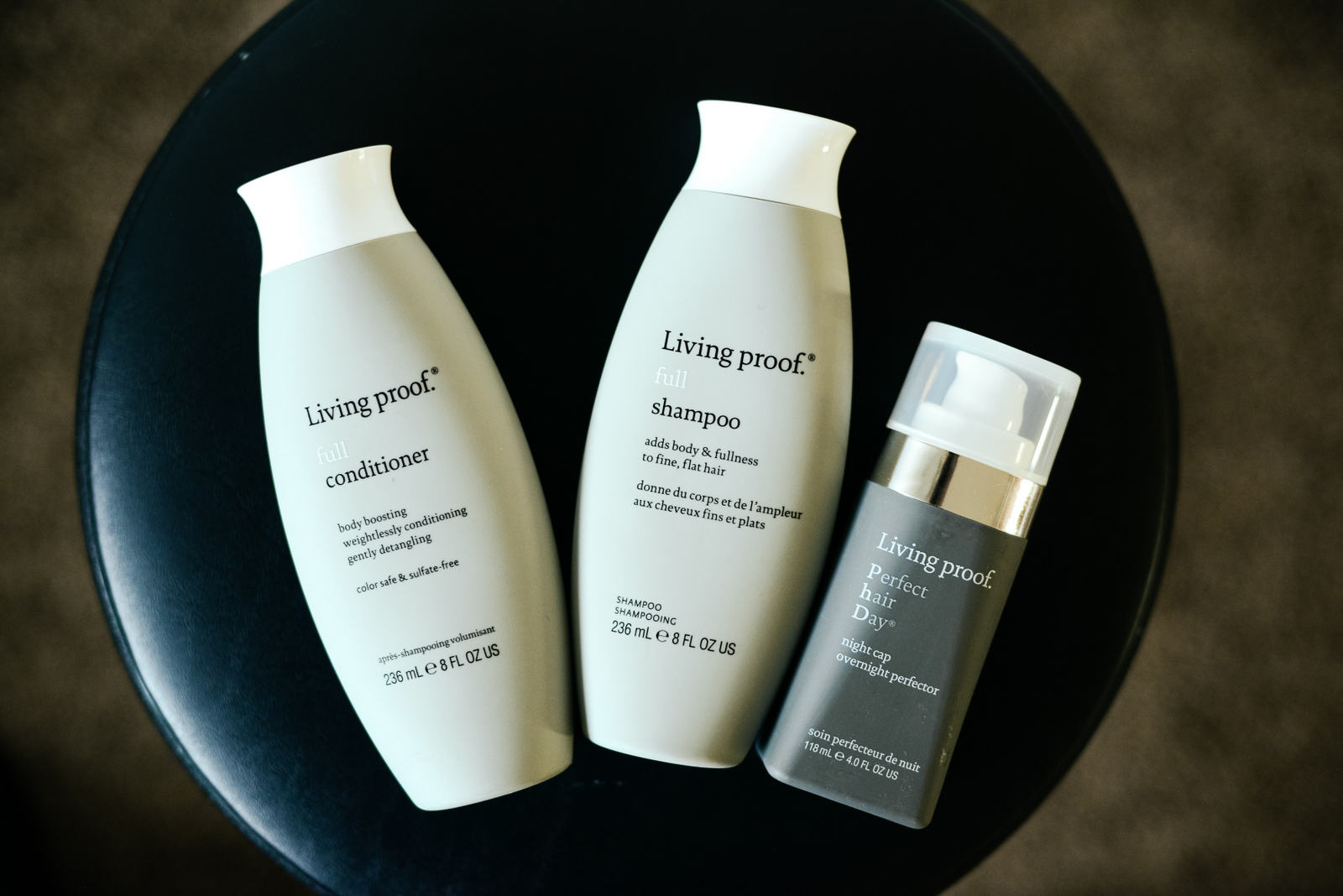 You guys, I'm pretty busy, I think you know that. We, as a family, wake up kind of late and all the morning happenings revolve around the kids. Getting them dressed, feeding them, making sure they are happy, that I honestly don't have a lot of time to do my makeup, hair or get dressed and get on the door in a timely manner for work. But if I did have all the time in the world, I would spend more time doing my hair, curling it and creating cute hairstyles. Lately though, I've been obsessed with Living Proof hair products. From the Full Conditioner to the Control Hairspray and everything in between, they've got all my hair issues covered. I feel like the longer my hair gets, the more weighed down it feels, but I've always love the look of full locks. Also, many times when I curl my hair or style it, it doesn't last a whole day even though I really wish it would.
I'm not going to lie, they have a lot of products on their website, but the hair product selector tool can be your best friend. You input details on what you are looking, how you feel about your hair, your hair type, and asks what your hair concerns are. At the end of it all, it offers you suggestions on what you should buy. Again, that's perfect for a busy mom like me who doesn't have time to sit down and read all the reviews and take forever doing my shopping. So after I got my products, I've tried them out for a few weeks now and love what's happening. I know my hair is a bit damaged and I could probably use a cut, but I have noticed that my hair is fuller AND softer. I actually really love the smell of their products too!
So anyways, I have partnered with my friend over at Tanglez Hair and Makeup to show you how you can use some of Living Proof's products to style a Bohemian Double Twist and actually have the style hold for quite some time!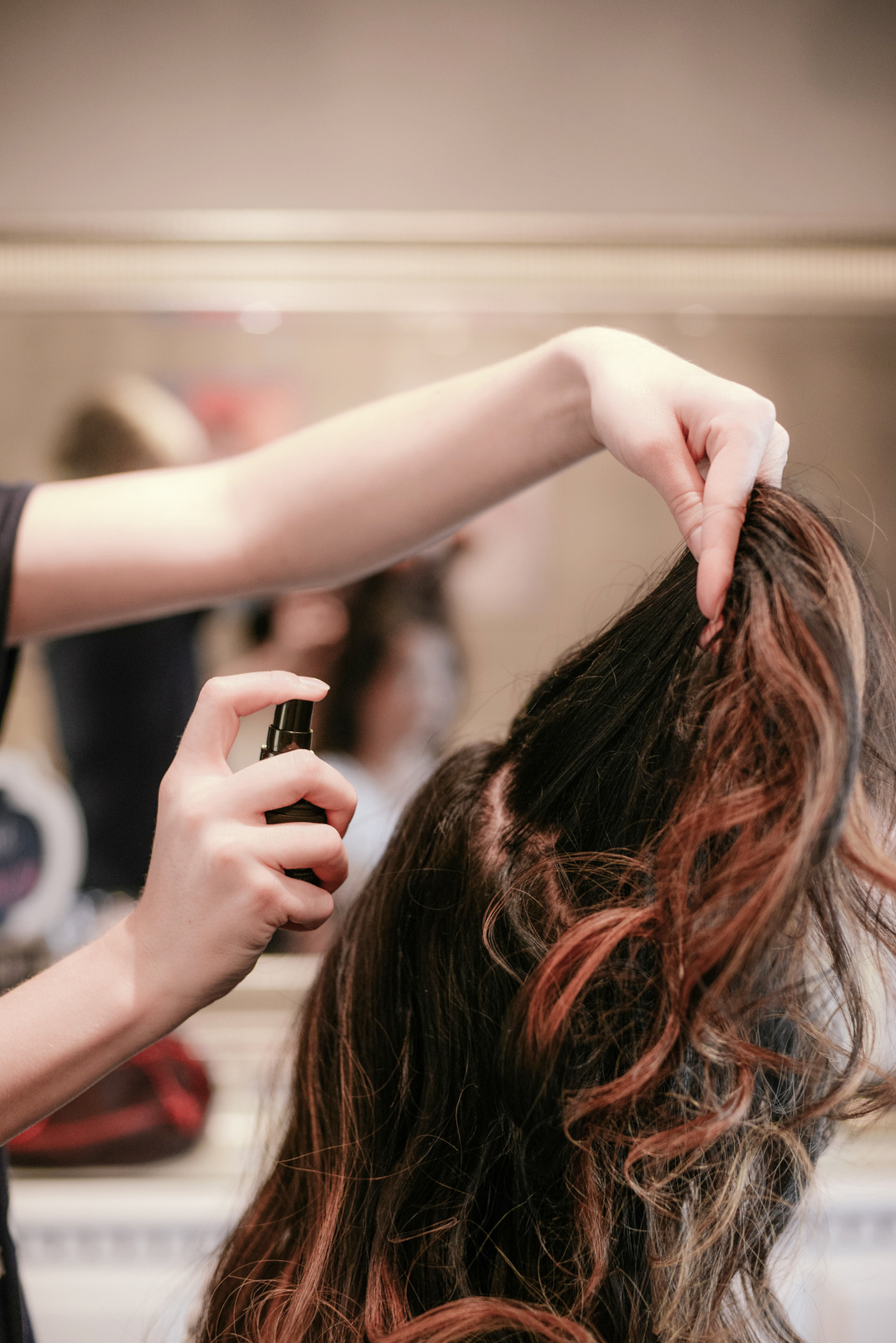 1. Apply Satin Hair Serum for smoothness and shine.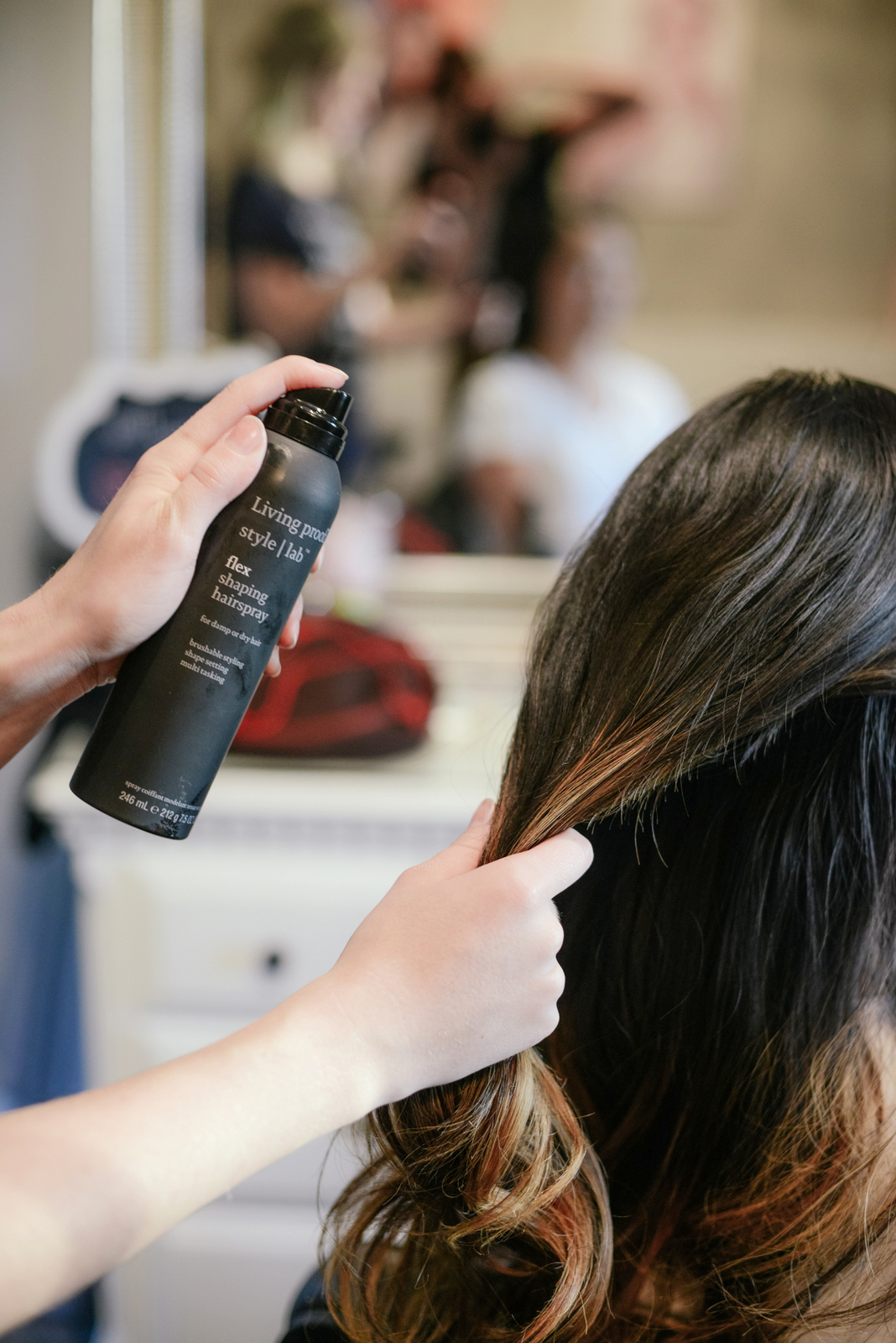 2. Spray Flex Shaping Hairspray to hold hair in place during the styling process.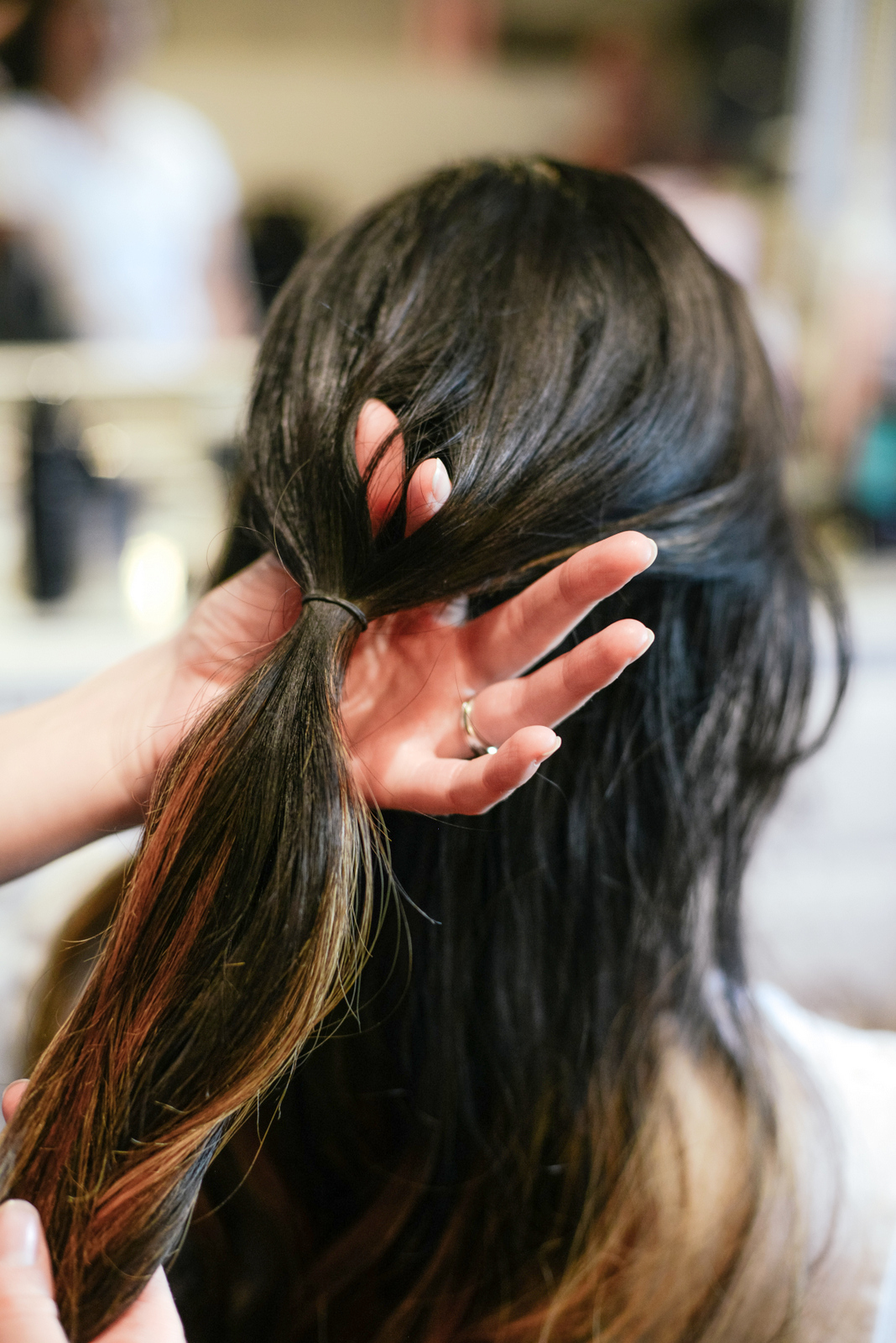 3. Lightly back-comb hair, so it won't separate in the twist.
4. At the temples, pull hair half way back into a ponytail and secure with mini elastic.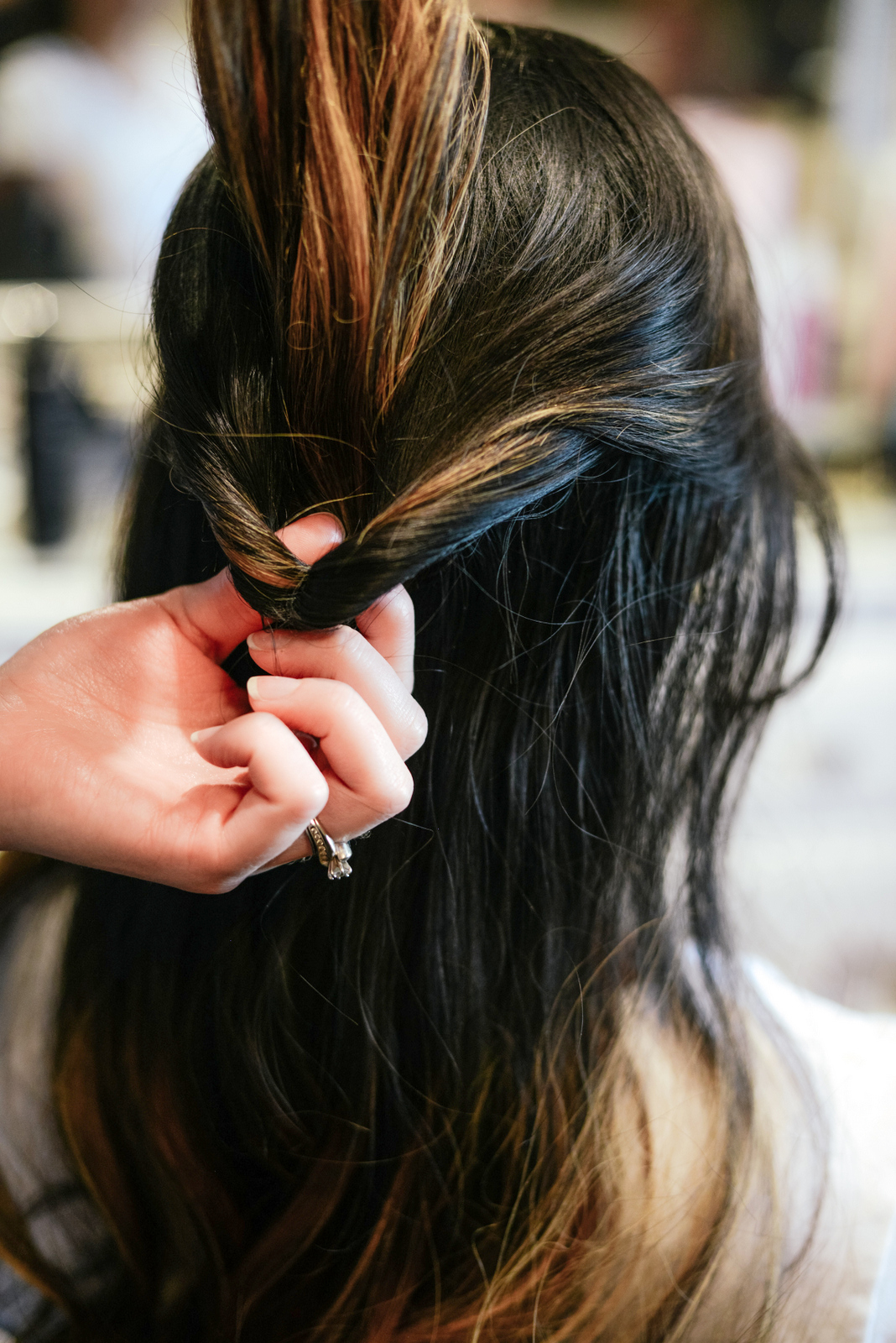 5. Create a hold above the hair-tie, put fingers through and grab the hair and pull it through. Pull it tight then loosen a few pieces to make it look fuller and messy.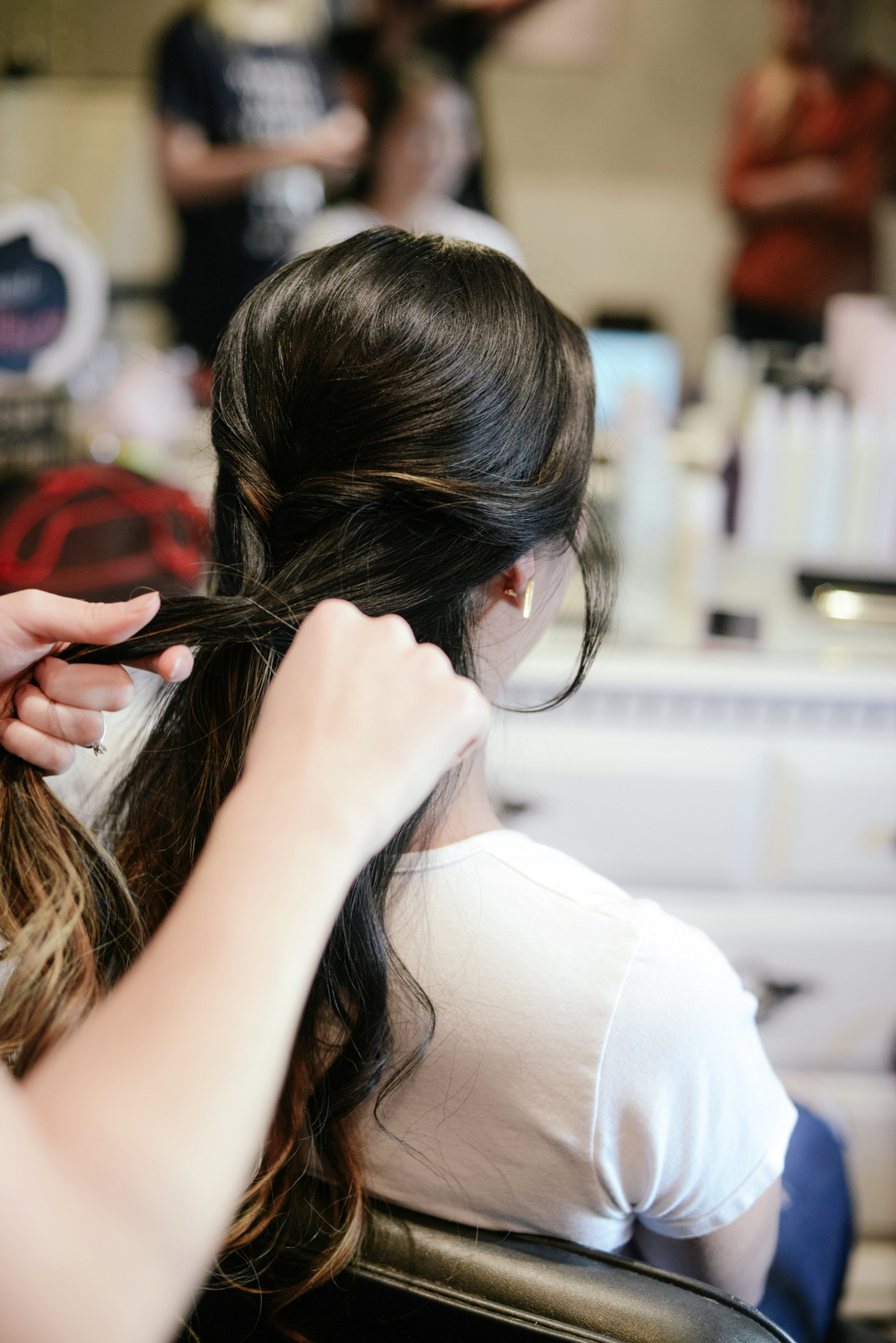 6. Just above your ears, pull the next ponytail back, secure with mini elastic and repeat to create the twist.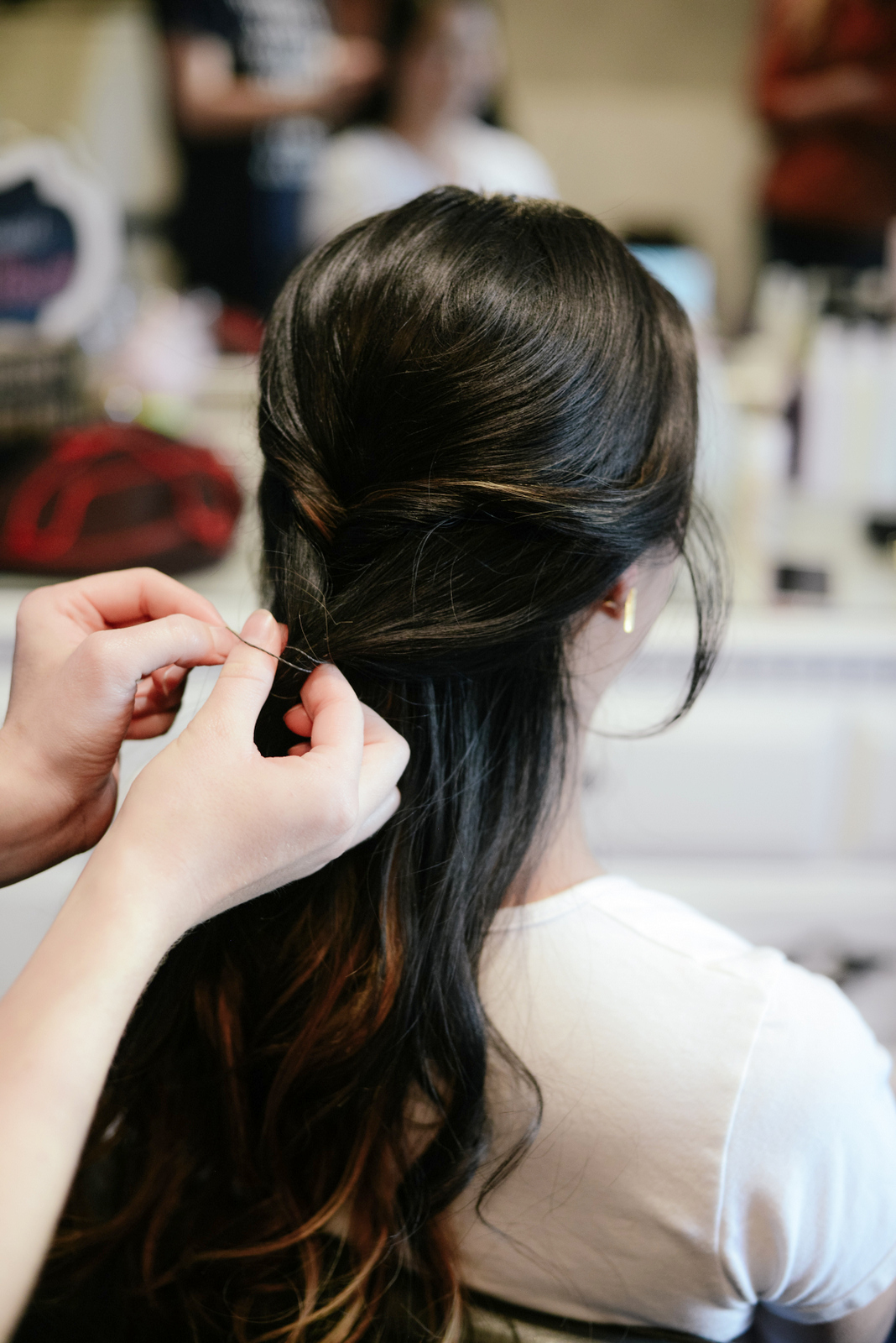 7. To make it more twisty and messy, you can twist the hair through twice rather than once. You can choose if you want it really curly or wavy or straight.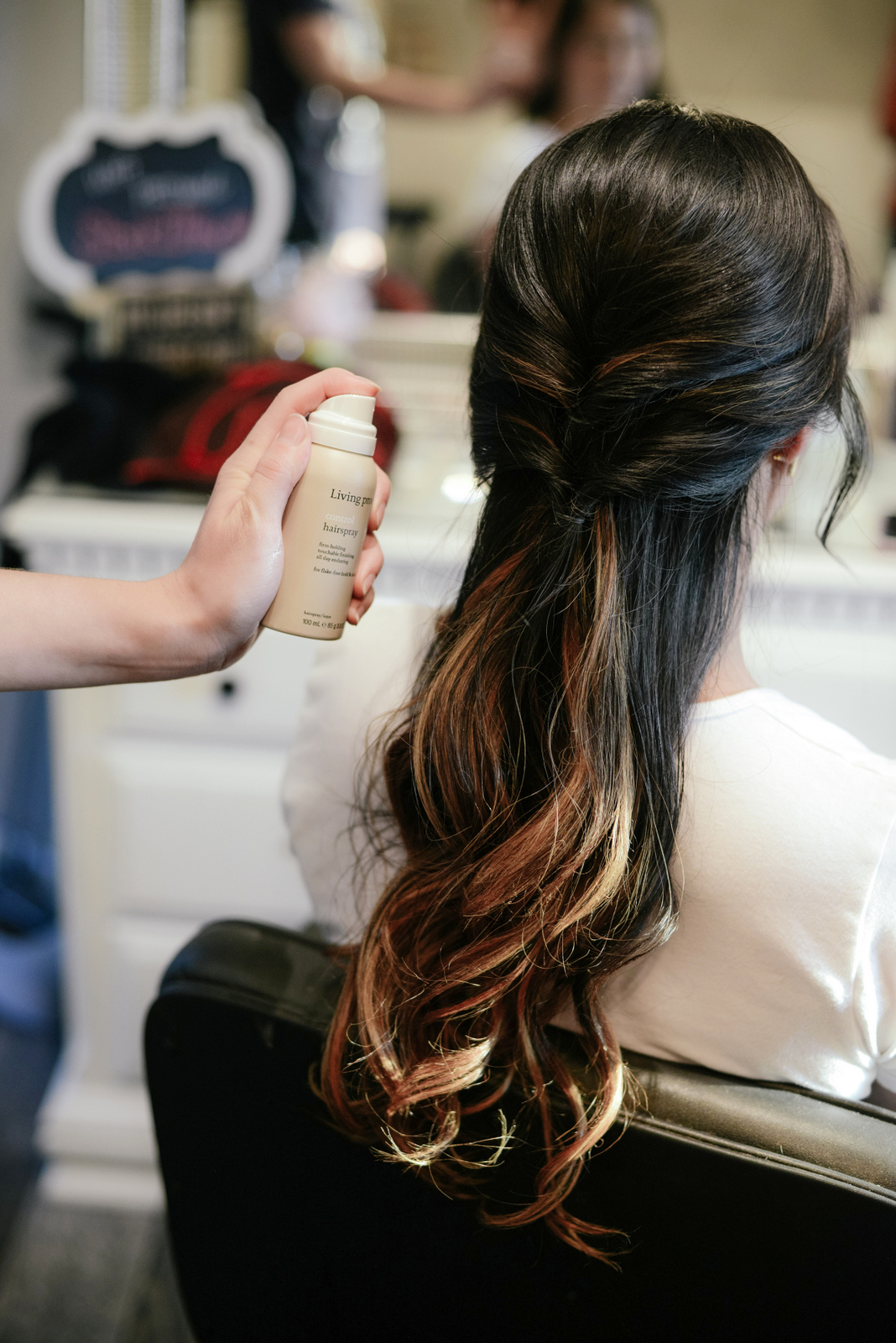 8. Top off with Control Hairspray for long lasting style!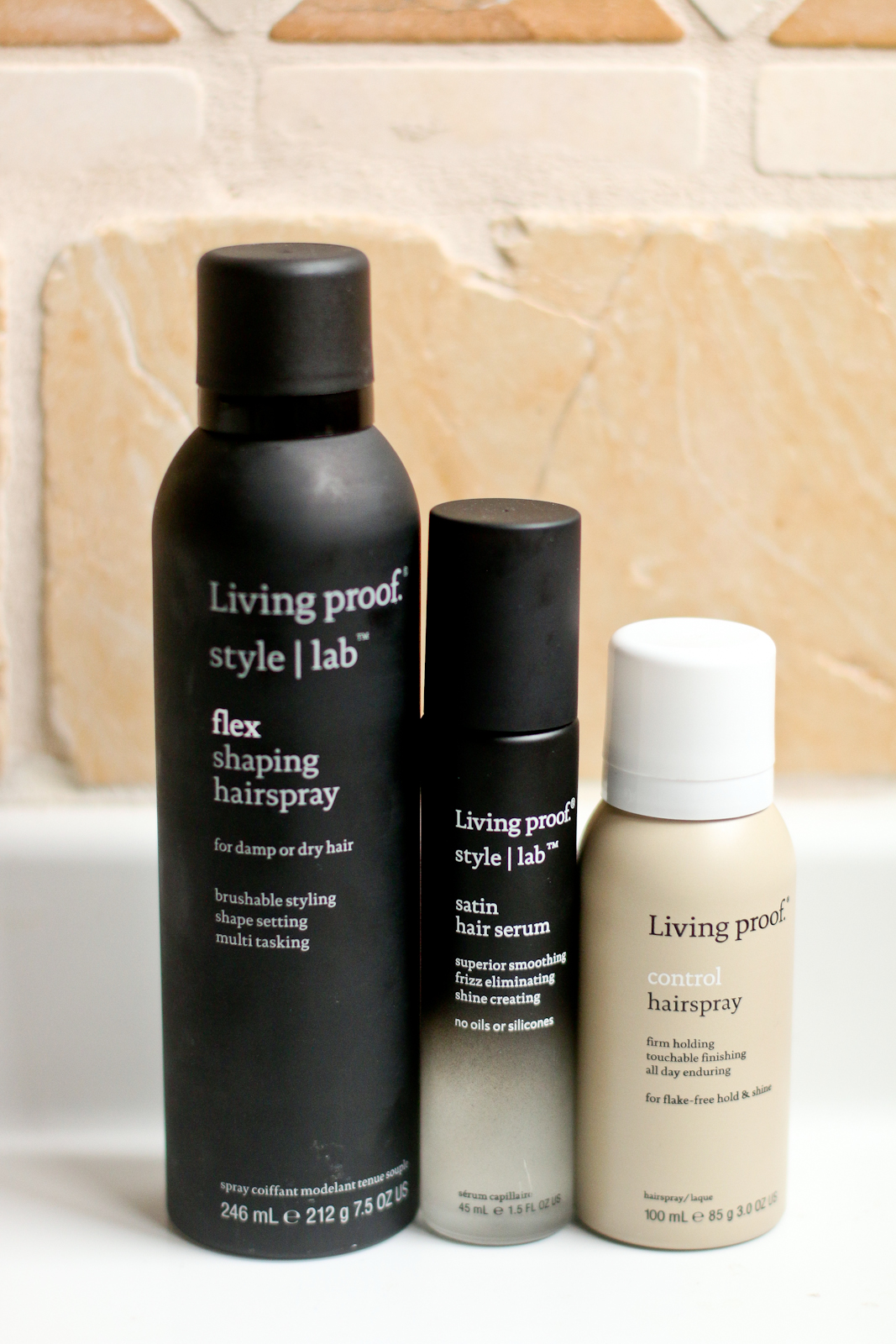 For this style, we used the Flex Shaping Hairspray, Satin Hair Serum and Control Hairspray, and 2 mini hair ties. That's it! And then finally go out and take some pictures of your cute new hairstyle!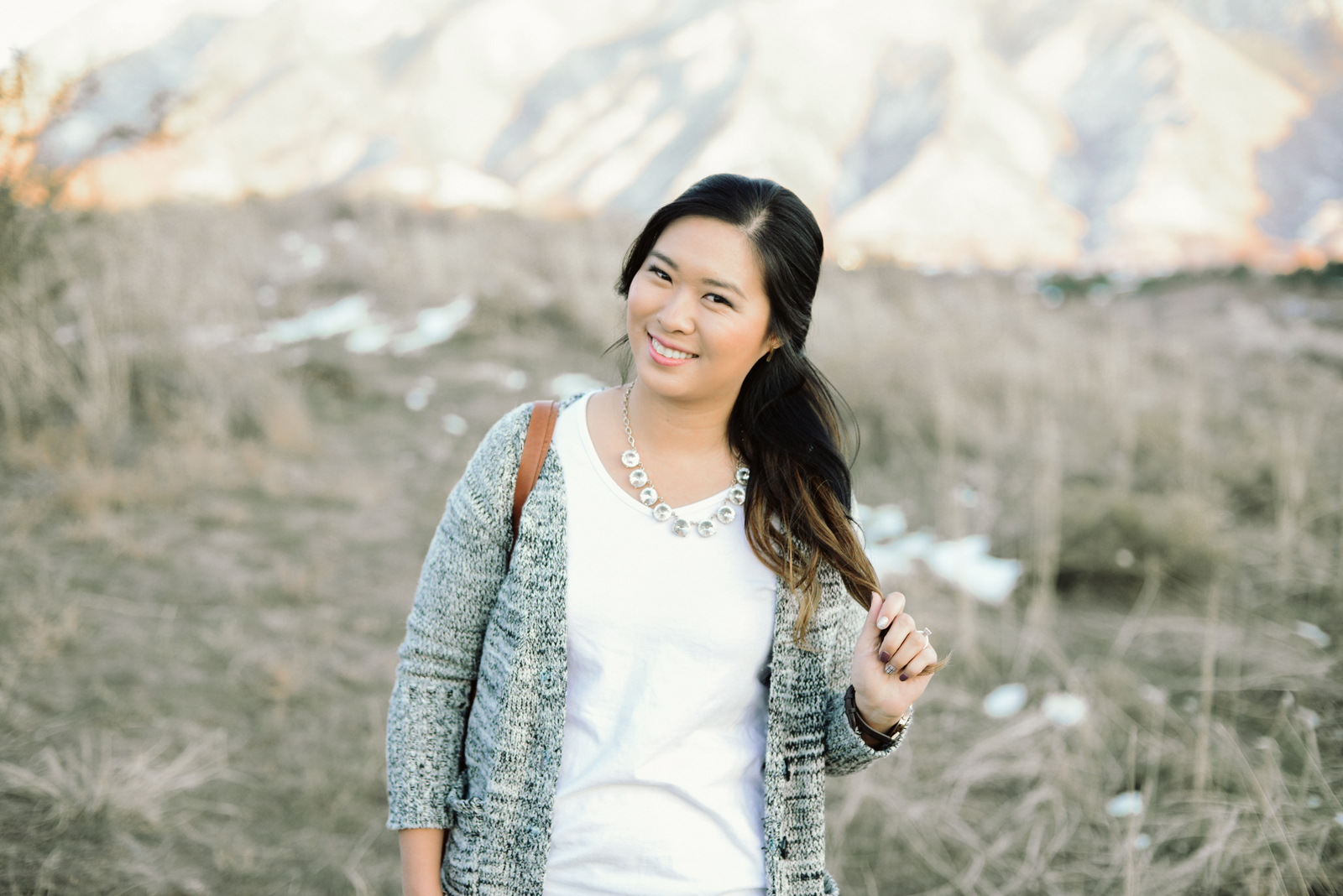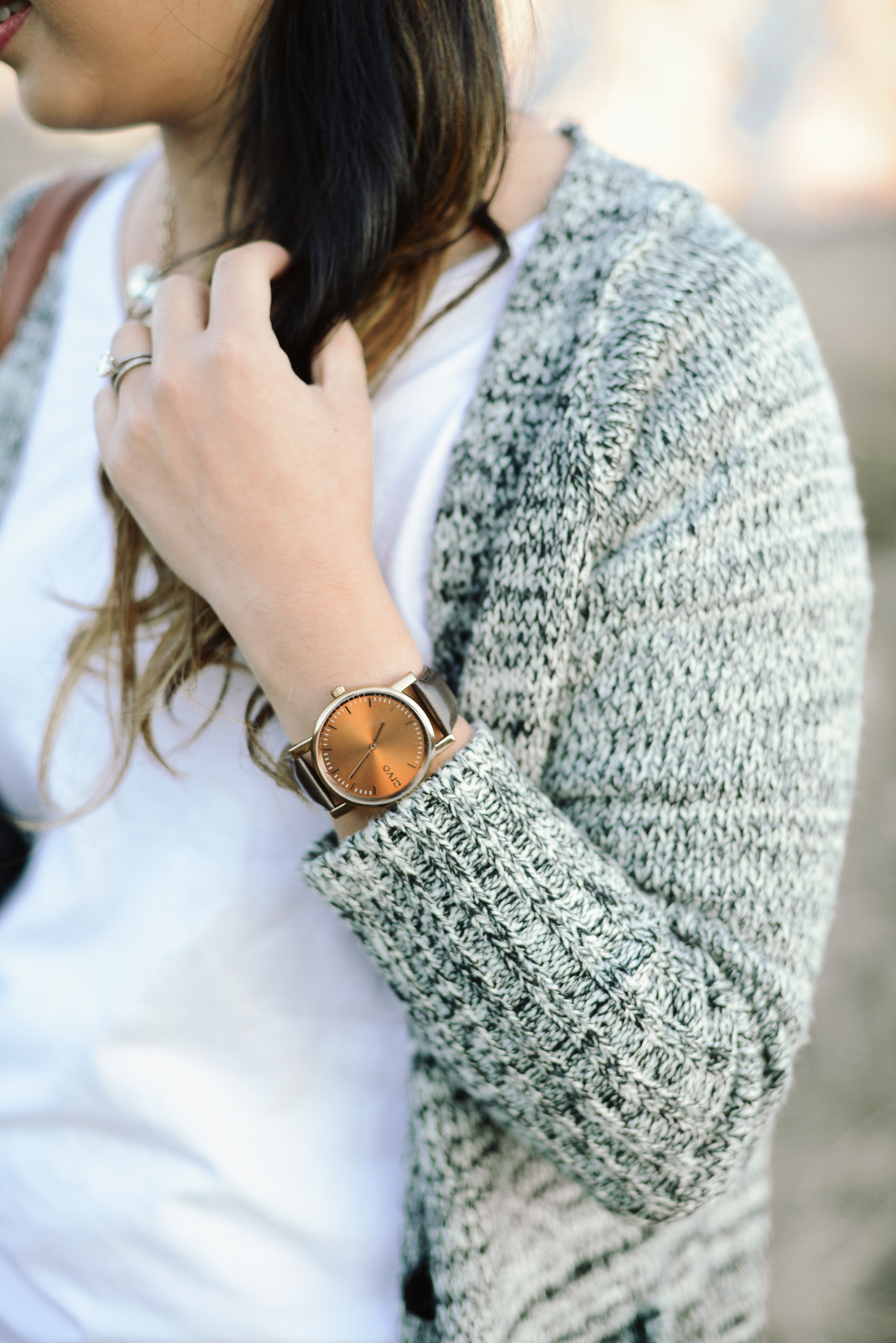 Outfit Details:
White Tee: Modbod
Cardigan c/o NJ Rack
Jeans: Tummy Trimmer Denim
Boots: Filanthropik Threads
Bag: Madewell
Watch: Arvo
Makeup and Hair by Tanglez Hair and Makeup (based in Salt Lake City, UT area)
Photography by Haley Nord Photography
Have you tried Living Proof products yet? I can definitely vouch for it, and you know, as a mom, you don't got time for all that research, so there you go, I just did it for you! 🙂
Pin this for later: