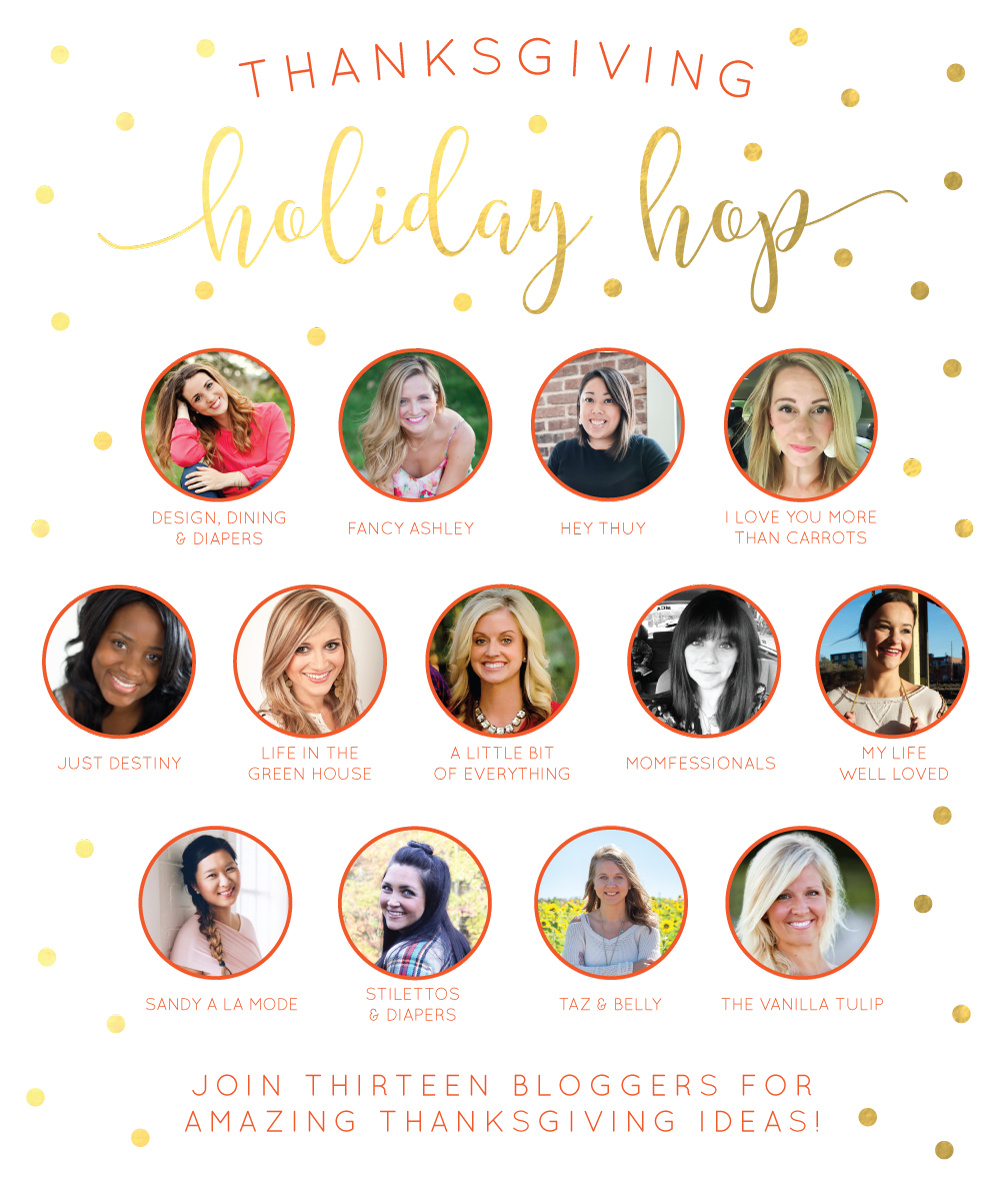 Hello friends! Today I am so excited to share that I am part of a fun Thanksgiving Holiday Hop with 12 other bloggers! Basically, we are all sharing a facet of Thanksgiving on our blogs, from recipes to tablescapes to kid crafts to hostess ideas, we've got you covered for your Thanksgiving weekend! For our little family, we are just doing things low key, staying at home, no plans at all, we'll probably make a turkey or something… and I will probably be making these pumpkin appetizers again…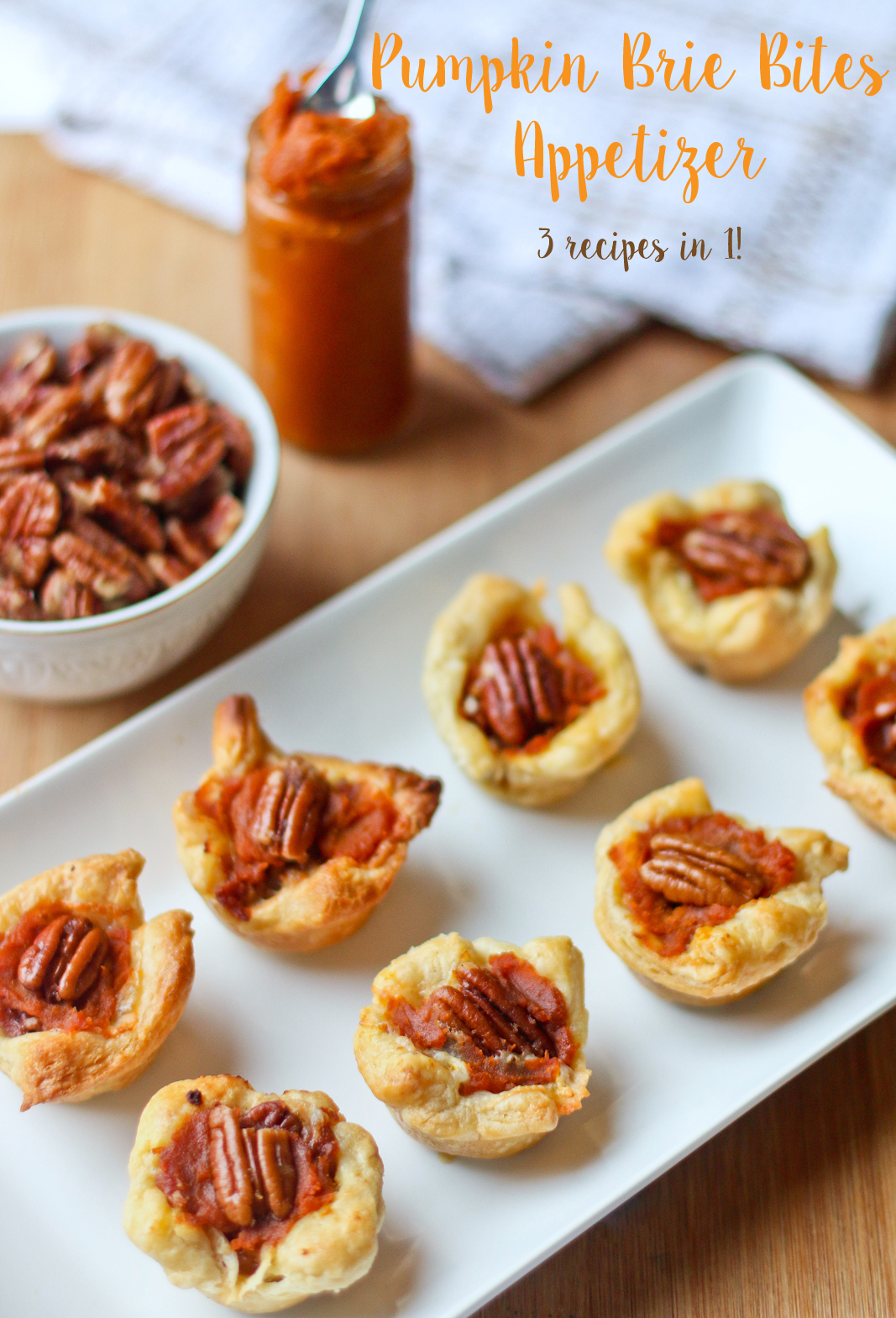 But on to the yummy stuff, over here I am sharing an Appetizer idea that I just made up and tried for the first time last week! It's got a mixture of pumpkin and cheese, no not a pumpkin cheescake, but pumpkin and brie. It's a… Pumpkin Brie Bites Appetizer! So I love baking, I really do, and one of my favorite things to bake with is puff pastry (excuse the really poor photo quality because this was like my 10th blog post ever, but I did blog about Curry Puffs ages ago). The crunchy delicious layers, I swear I could eat it every day! So I just had to mix all of these things together and add a candied pecan on top! The great thing about this recipe.. is that it is actually 3 recipes in one, keep reading to find out why!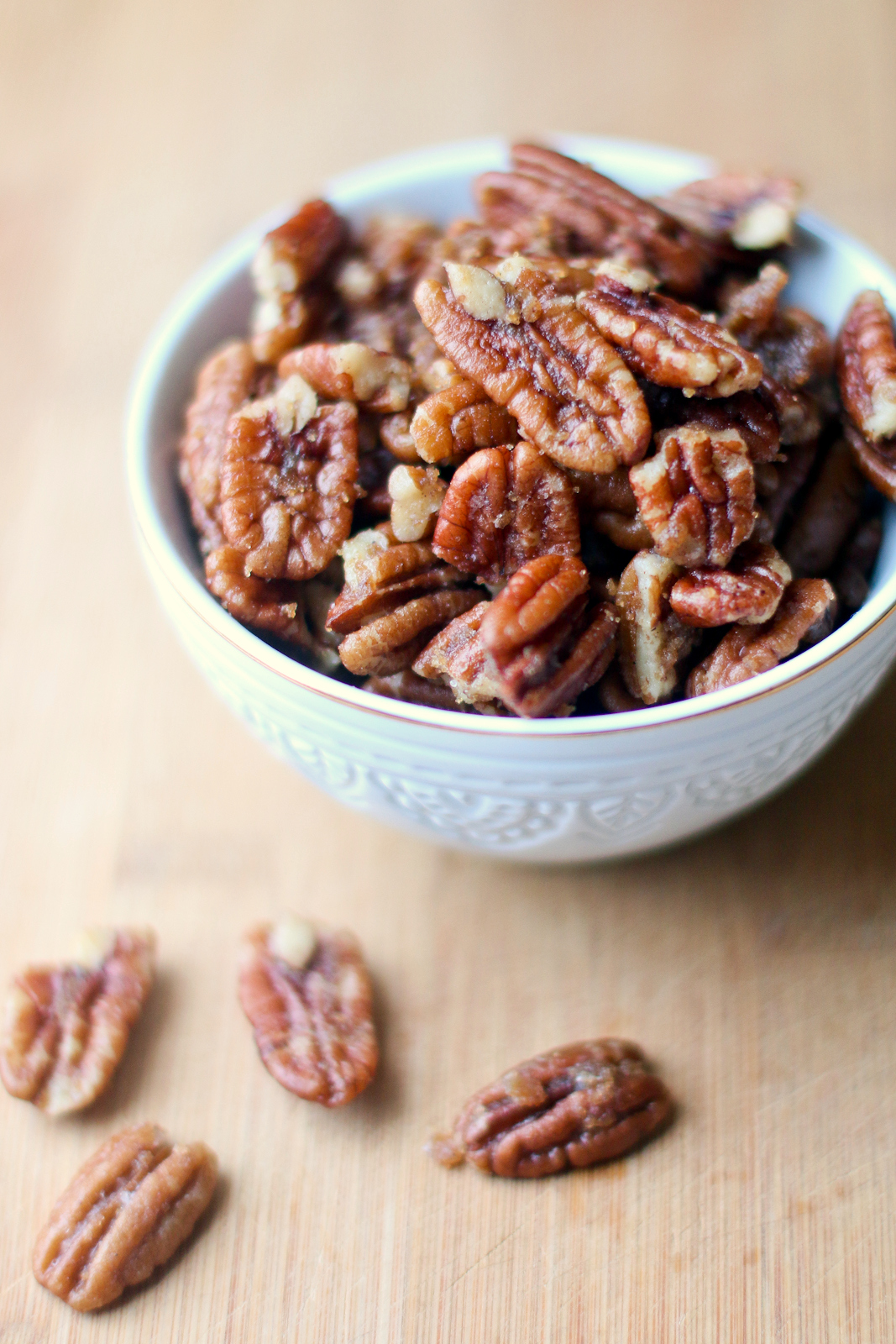 First, I start off with some candied pecans. This is a QUICK and easy recipe and oh so delicious! It also leaves some brown sugar bits for you to munch on after. Also, it's just a great overall snack for any time of the day. (Recipe below).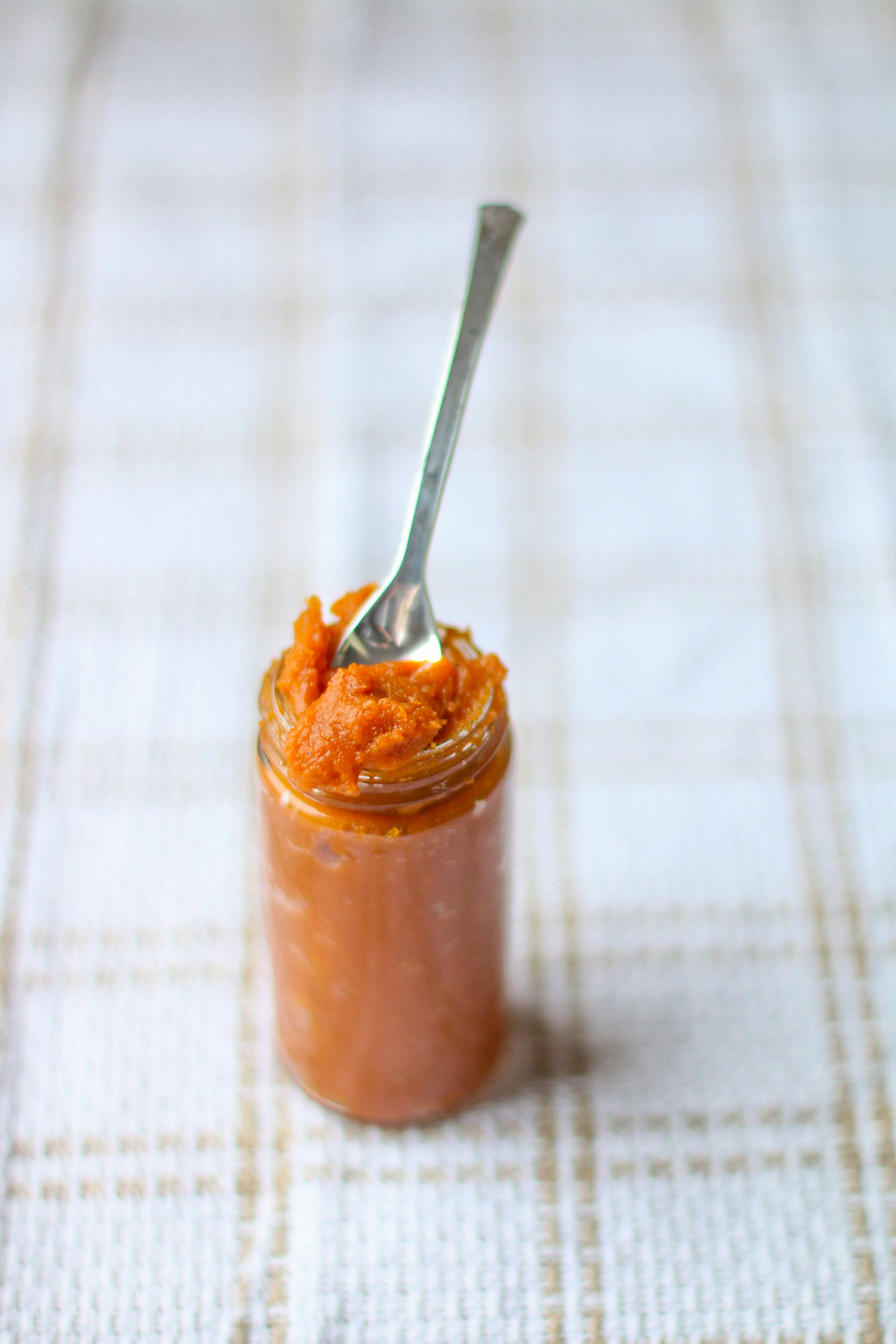 Next I made a pumpkin butter. I know that Trader Joe's has a really delicious version, but it is pretty easy to make on your own. This stuff is dreamy, fluffy, delicious. You can put it on toast, eat it with a bagel, YUM! (Recipe below).
And lastly getting those two first things out of the way (you could actually make those two the night before), sets you up perfectly to make your little pumpkin brie bites. Seriously, this recipe is pretty easy (I don't consider myself a food blogger or acclaimed cook or anything, so if I can do it you can do it). And wow, the mix of pumpkin and cheese and pecans on that crunchy pillow of puff pastry, it's amazing. It's got sweet and salty all in one, and I swear everyone loves that mixture, if you don't, maybe there is something wrong with you? I kid. Anyways, if you decide to try it out, I'd love to know your thoughts! And all three recipes are listed below!
———————————————————————————————————————————————————————————————————————-
Candied Pecans Recipe

Ingredients:
1 cup pecan halves
2 tablespoons butter
2 tablespoons brown sugar
Directions:
Melt butter over Medium-High heat.
Toss in pecans and stir until pecans are covered in butter.
Add sugar and stir.
Spread out on aluminum or wax paper and let cool.
———————————————————————————————————————————————————————————————————————-
Pumpkin Butter Recipe

Makes approx. 2 cups.
Ingredients:
1 15 oz pumpkin puree
1/3 cup apple juice
3/4 cup brown sugar
1 teaspoon ground ginger
1 teaspoon ground cinnamon
Directions:
Combine all ingredients in a sauce pan, stir and bring to a boil.
Reduce heat and simmer for 30 minutes. Stir often.
———————————————————————————————————————————————————————————————————————-
Pumpkin Brie Bites Recipe

Makes 24.
Ingredients:
1 package puff pastry (2 sheets)
1 wheel of brie cheese
1 cup pumpkin butter (see recipe above)
24 candied pecans (see recipe above)
Directions:
Cut each sheet of puff pastry into 12 squares and place in mini muffin tins (like a cup). Make sure the edges are all covered.
Place 1 inch square of brie cheese inside puff pastry.
Put a generous spoonful of pumpkin butter on the brie cheese.
Place a candied pecan on top.
Bake in a preheated oven at 400°F for 15 minutes.
Serve warm.
———————————————————————————————————————————————————————————————————————-
And if you rather just buy a lot of these things already made or if you are struggling to find them, here's a quick shopping list!
Now don't forget to visit all the other blogs to see their take on Thanksgiving!
Hostess Ideas | Thuy at Hey Thuy
Hostess Ideas | Heather at My Life Well Loved
Tablescape | Taryn at Design Dining and Diapers
Appetizer | Sandy (me) at Sandy a la Mode
Side Dish | Jennifer at Life in the Green House
Traditions | Erika at The Slaughters
Thanksgiving Printable | Kristin at Taz + Belly
Drink/Cocktail | Molly at Stilettos and Diapers
Drink/Cocktail | Ashley at I Love You More Than Carrots
Dessert | Destiny at Just Destiny Mag
What to Wear | Ashley at Fancy Ashley
Kids Craft | Andrea at Momfessionals
Kids Craft | Ashley at The Vanilla Tulip