Not sure how many of you remember or know this, but for the first 7 years of my career, I was literally "up in the air" almost every other week. Being a consultant, traveling is part of the job, and I absolutely loved it! I practically lived out of a suitcase some months, and although that can be tiring, I just love exploring new cities, eating out, and not having to do dishes. 😉 When I had Austin, my amount of travel significantly decreased, but didn't go away. Then a few years later, we moved to Utah so that we could be local to me and my husband's client to prevent having to travel, but two weeks ago I had to travel to Miami. I was 2 time zones away from my kids, which proved difficult matching up schedules, Vivian got sick the first day so I needed to find babysitters the second day because Marvin had an important meeting that day… but we got through it. And I just have to say that I have the most amazing husband ever. So if you ever have to travel or be away from your kids for work, a blogging conference, or even just for a girl's trip, here are…
7 Ways To Cope When A Parent Has To Travel For Work
Explain to your child what will be happening. – This is quite possibly the most important tip. Please don't think that you can sneak out without your kids noticing, they will keep asking where you are. Before I travel, I always give my kids advance notice so they know what to expect.
Keep routines. – Ensure that the person watching your children still keeps all of the same routines. Even though one parent will be gone, it may be harder to keep things on track, but hopefully the one watching the kids can keep things as routine as possible.
Connect via Facetime/Skype/Duo. Well since I am an iPhone user and my husband is an Android user, we weren't able to easily just Facetime. We ended up using Duo, Google's new video messaging app to see each other!
Prepare frozen meals or make-ahead meals (for the parent staying at home). – Before the parent who is traveling leaves for their trip, try to make meal planning a ton easier for the parent at home. Prepare some frozen meals ahead of time, so that dinner time can just be heat and prep quick!
Expect possible regression. – There may be setbacks in the routine, kids might get sick (which happened to me 2 weeks ago), so be prepared with babysitters on hand.
Keep busy. – Making sure that the kids are busy, will help time go faster until the parent comes back home.
Return with lots of love. – Whether you return from your trip with a present or lots of kisses, either way, give your children lots of love when you get back! They for sure will be so happy to see you! When I got back, I picked up the kids from daycare as a surprise and they squealed with delight! 🙂 It was the best feeling!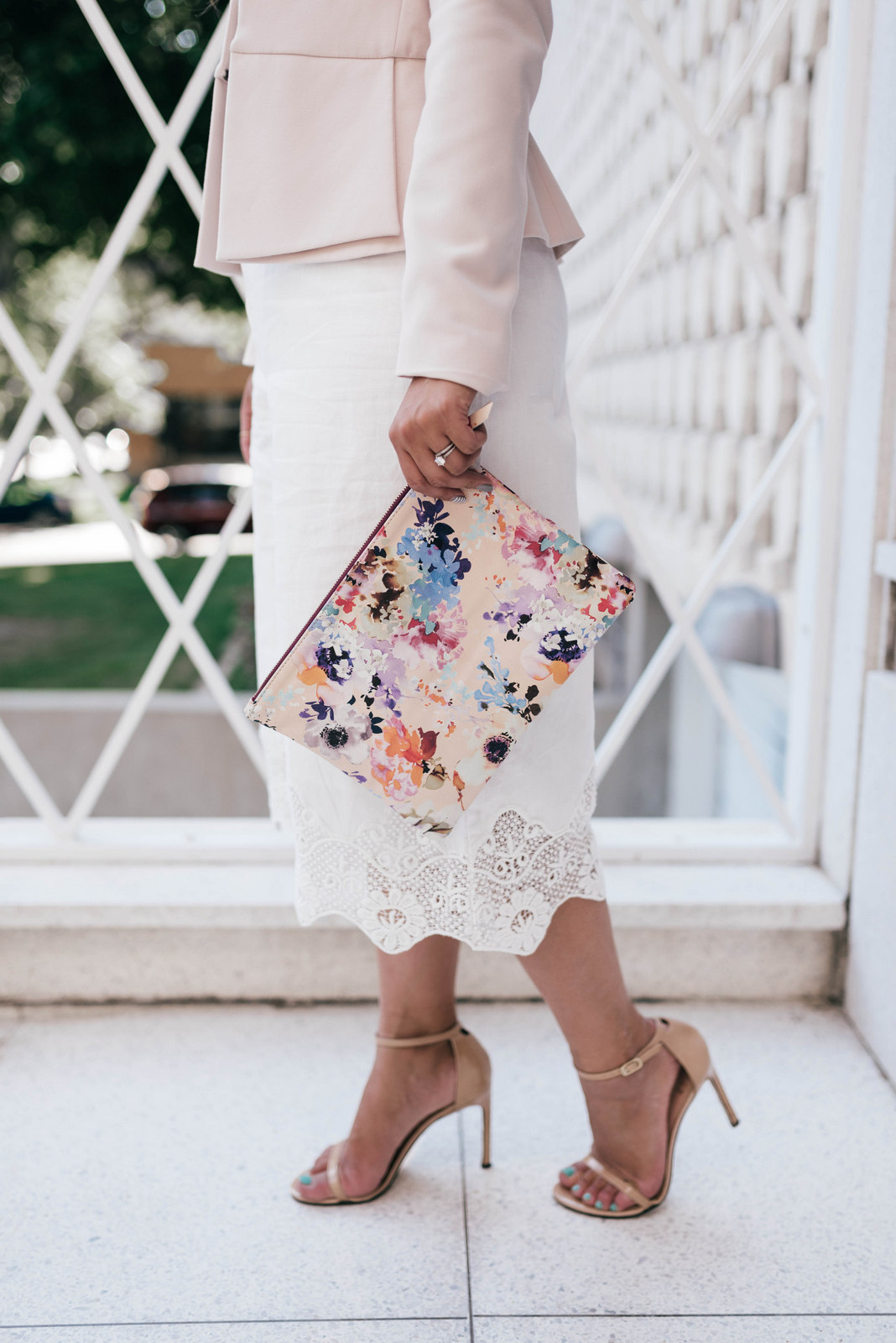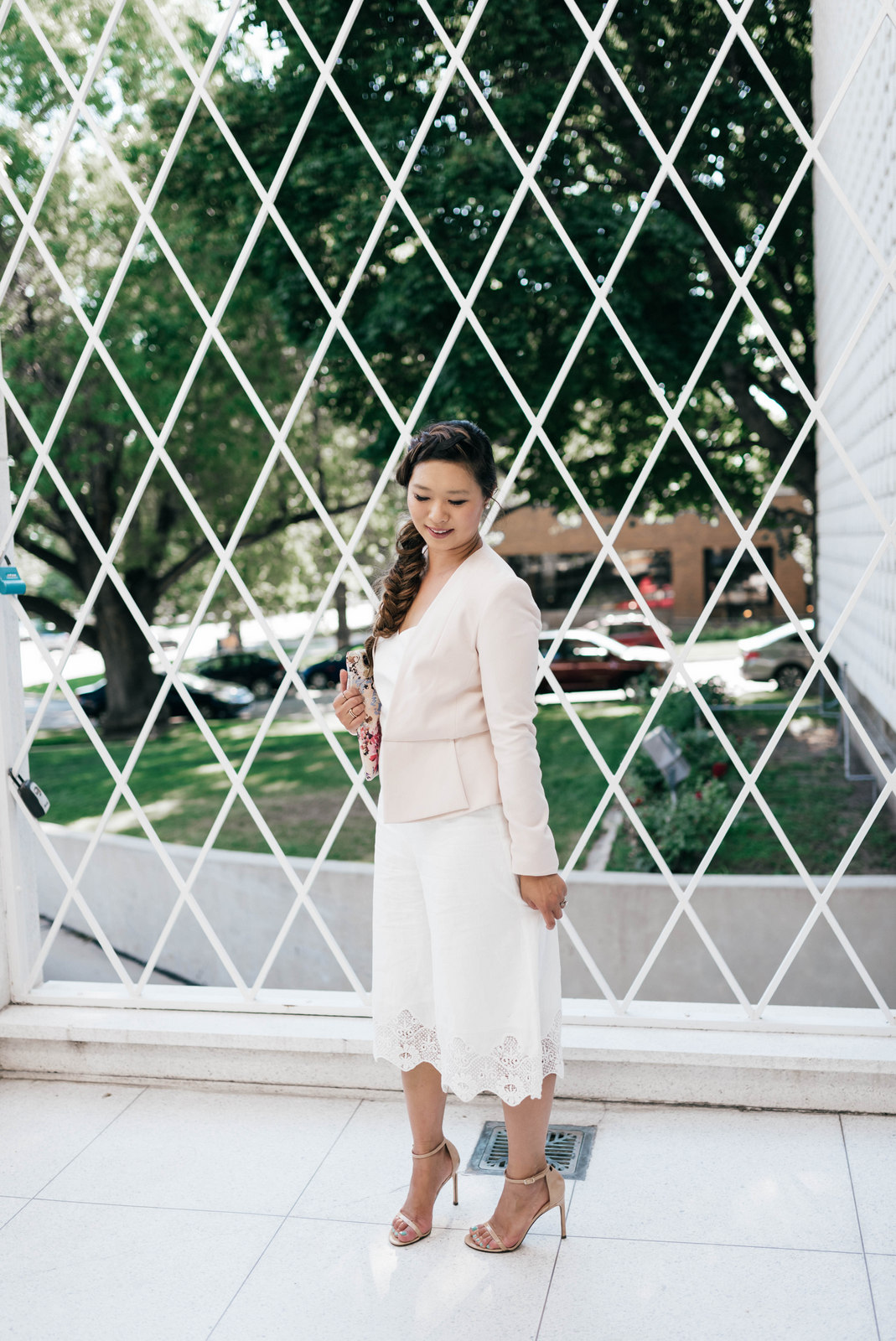 Outfit Details:
Jumpsuit: Zara
Blazer: TopShop
Shoes: Stuart Weitzman
Bag: K.Slade
Hair styled by Tanglez Hair and Makeup
Lipstick c/o The Red Closet Diary (Lipsense)
Photography by Paige Nicolle Photo
Shop the post: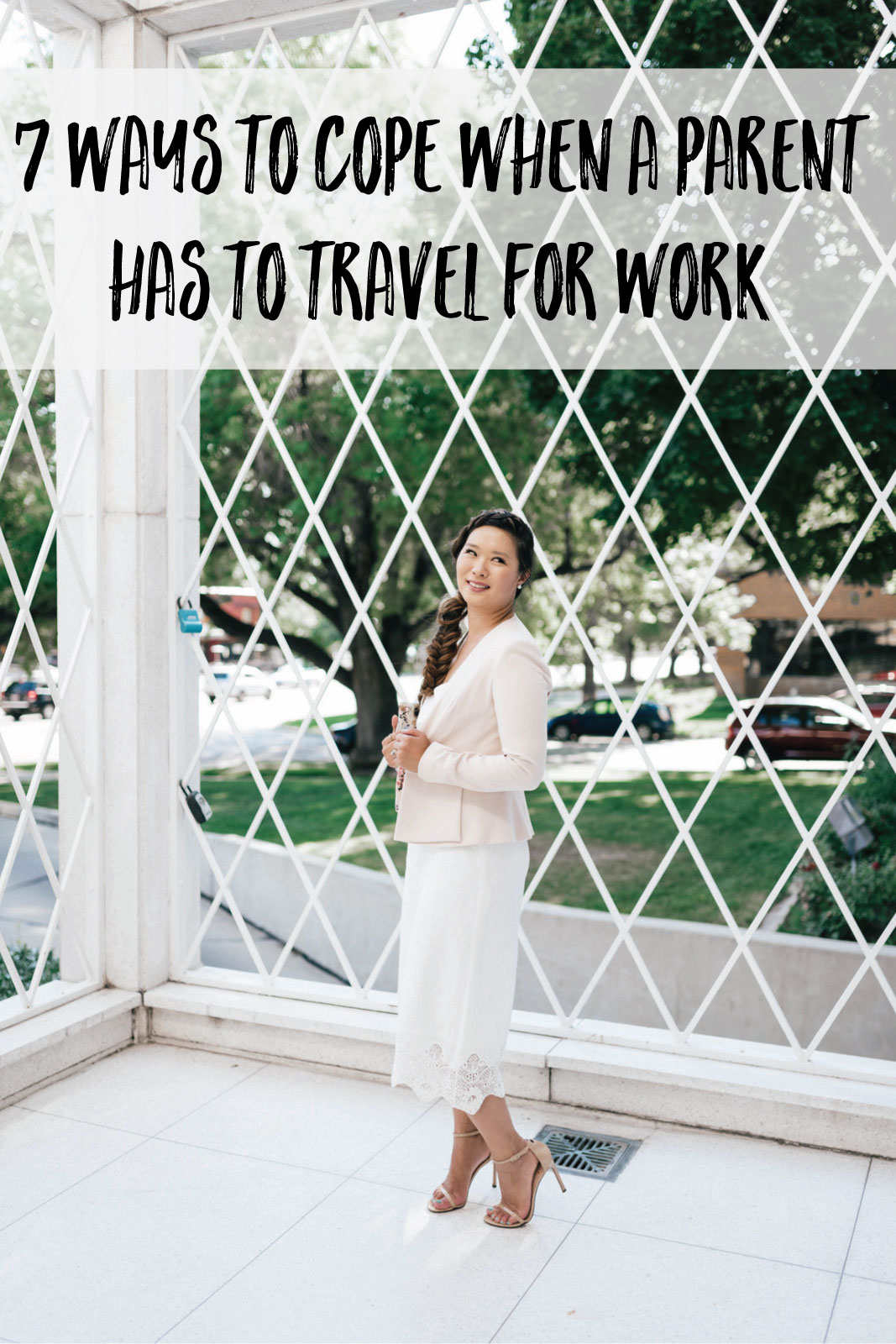 Do you have any other tips for helping children (or spouses) cope when a parent has to travel for work?