I received a few free classes at The Little Gym for this review, as always, all opinions expressed are 100% my own.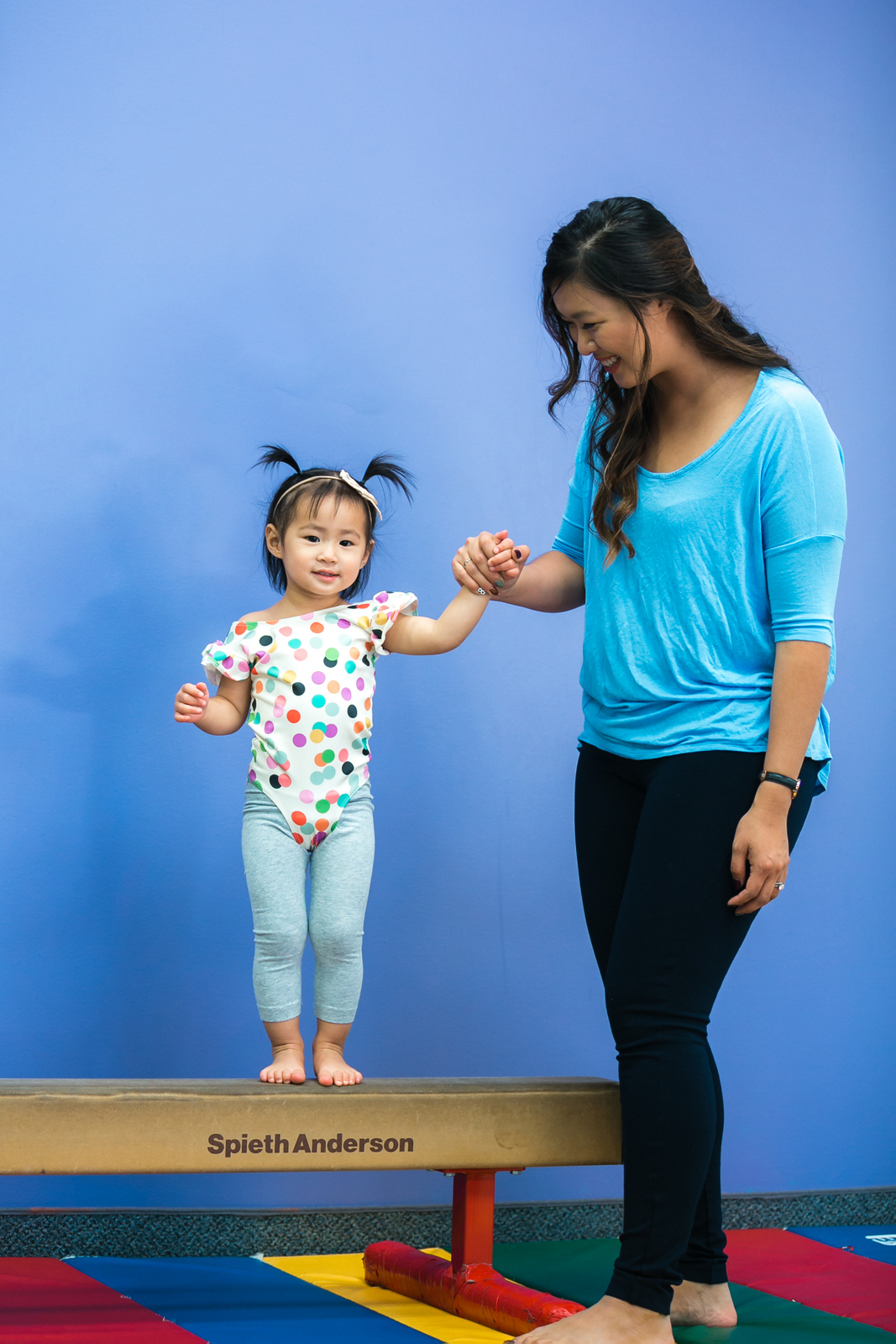 For the past couple of months, on Thursday's after work and school, I have been taking Vivian to classes at The Little Gym. At 22 months -24 months, Vivian is perfect for the Parent Child Super Beasts class for 19 month – 3 year olds. The Little Gym is a franchise with locations all over the world whose structured classes and positive learning environment create opportunities for children to try new things and build self-confidence. The Little Gym aims to create a fun environment that allows children to be themselves while developing critical skills. The Little Gym embraces a proprietary philosophy called Three-Dimensional Learning, in which physical activity is a channel for nurturing your child. The Three-Dimensional Learning approach to skill development means that every class offered fosters growth in three holistic dimensions – Brain Boost, Get Moving, and Citizen Kid. The goal behind this philosophy is to help children grow into well-rounded, well-adjusted kids.
Photography by Summer Nicole Photo
This is our first "class" type of extracurricular activity we have taken our daughter too and it has been so much fun! The classes are full of song, movement, tumbling, playing with balls, sticks, swinging, balancing and so much more. The great thing about The Little Gym, is that they allow you to take a "free class" to test it out first to see if it is something your child would enjoy. I must admit, Vivian was pretty apprehensive for her first class and didn't want to participate in all the activities. But the instructor kept saying, that at their age, just let them explore, it was OK if she didn't follow along or listen. It was her time to play and explore, so let her be. In her first class though, she picked up the beam pretty quickly and actually really loved it. And of course near the end, there was popping bubbles time, which kids always seem to enjoy. And then each class ends of stamps, all. over. their. body. And she was obsessed. I also love that each class focuses on a certain skill or activity, like passing things to other people or learning how to get down or climb down from being higher up.
I am excited to be able to have his bonding experience with Vivian each week and I even asked Marvin to do a few Daddy daughter classes too. Of course she loved it since she is pretty obsessed with her Daddy. Another great thing about the gym is that there is glass windows so that parents or other siblings can sit outside and watch too. Austin always has a blast watching, and he also expressed wanted to take some classes too. They have classes that range from 4 months – 12 years, and I'm pretty excited about enrolling both my kids in classes for years to come. Vivian will come home and show off her somersault skills at home and it's just the cutest thing ever. Growing up, my parents always put me in all sorts of dance, gymnastics, ballet classes, and I'm excited for my kids to have those same opportunities as well at The Little Gym.