This post is sponsored by Skip Hop, all opinions expressed are 100% my own.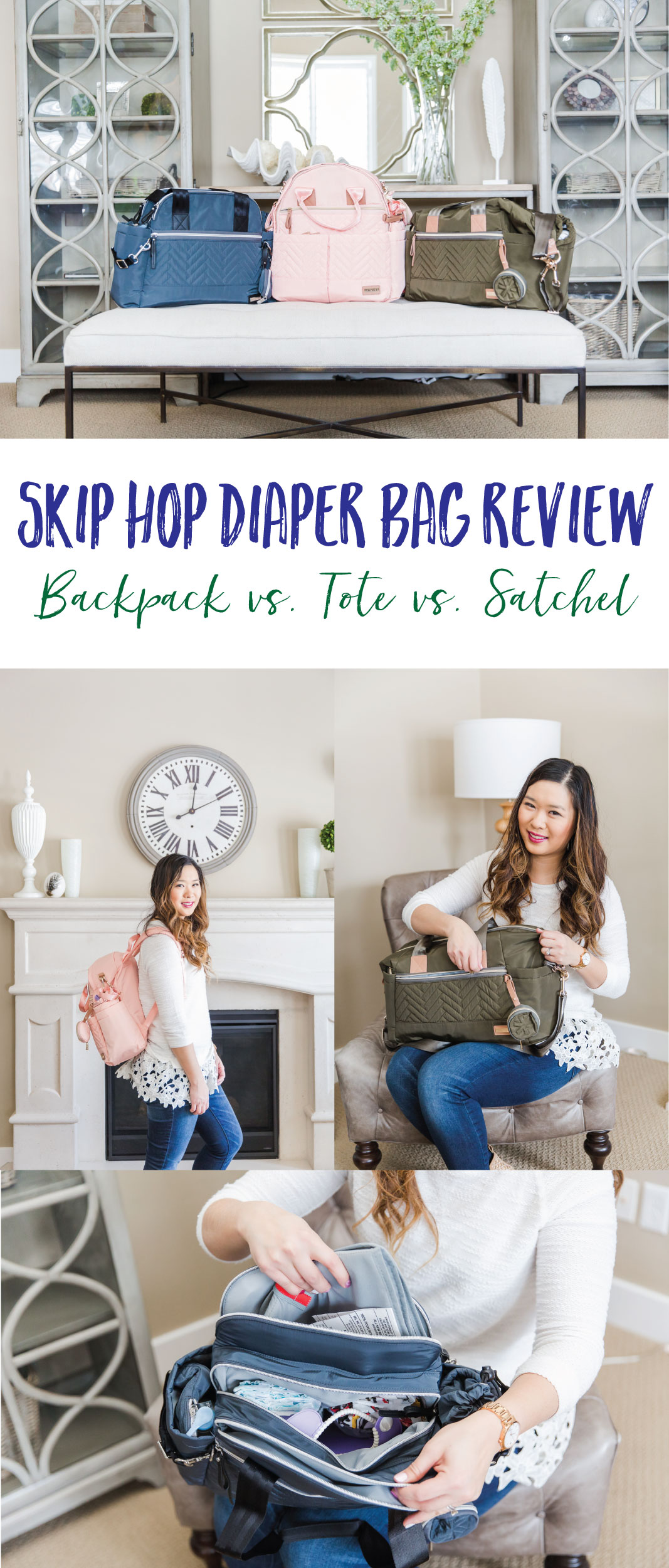 Are you guys ready for another designer diaper bags review guide? This time I am featuring the NEW Skip Hop Suite bag line that is only available at Babies R Us. They recently came out with 3 different styles, in a variety of colors each. One is a backpack, one is a tote and one is a satchel. They are all super lightweight, easy to wipe, have luxe details, have a ton of compartments, and even 6-7 different pieces or accessories to go along with the bag (such as changing pads, bottle holders, etc.). And to show you how much space is available in each, I made sure to transfer the exact same items between each bag so I could compare them equally. Those items included diapers, wipes, bib, wallet, keys, lotion and toys.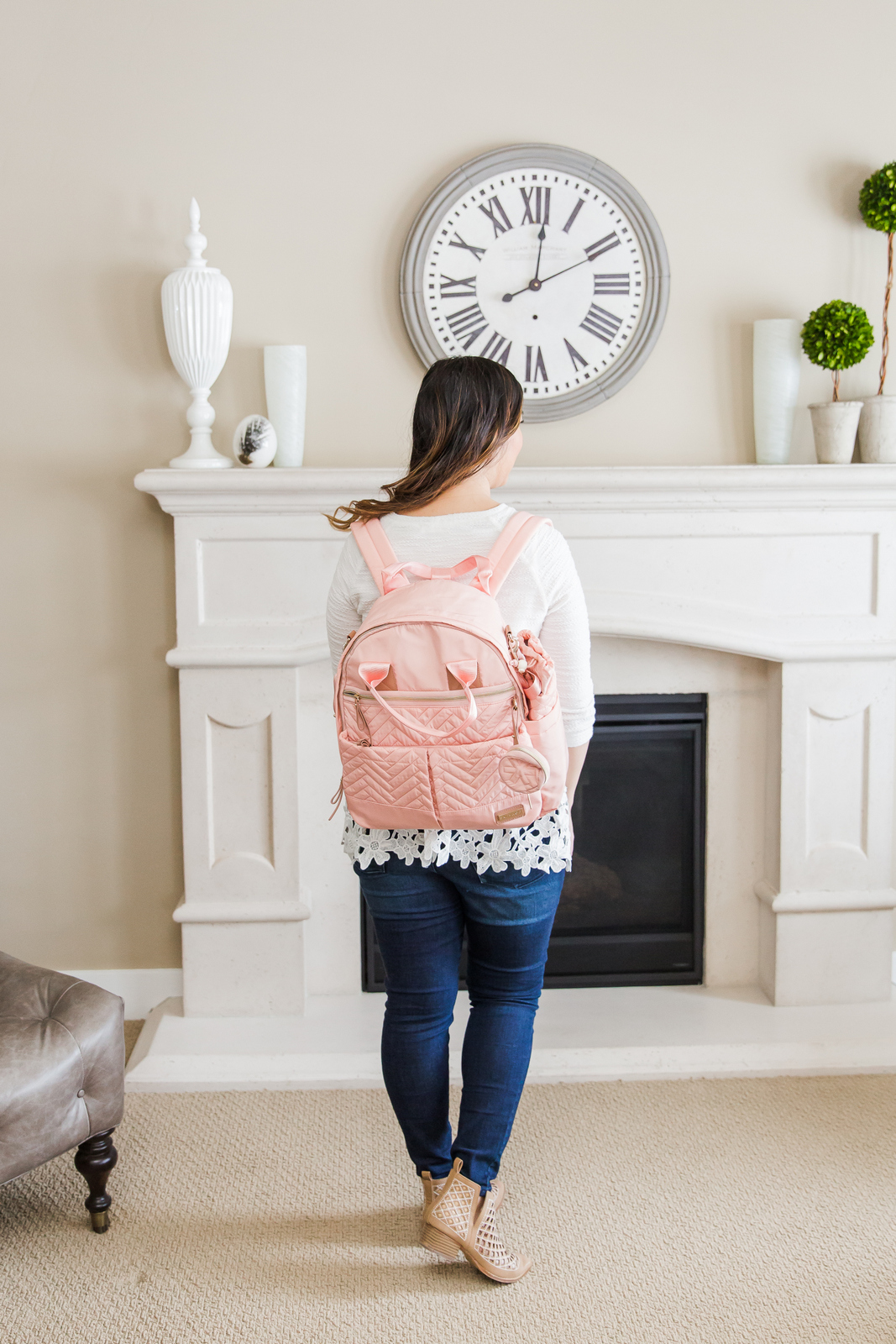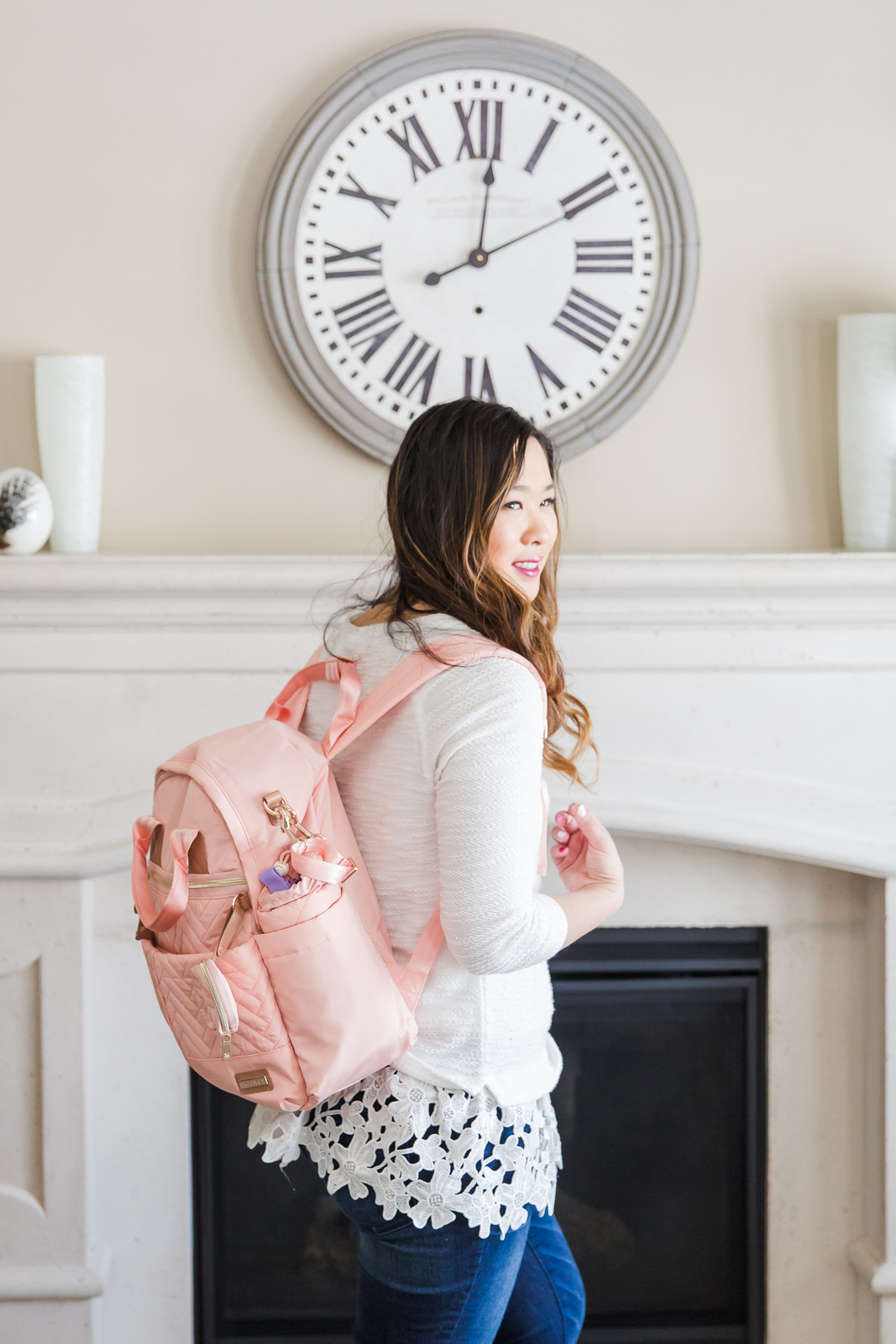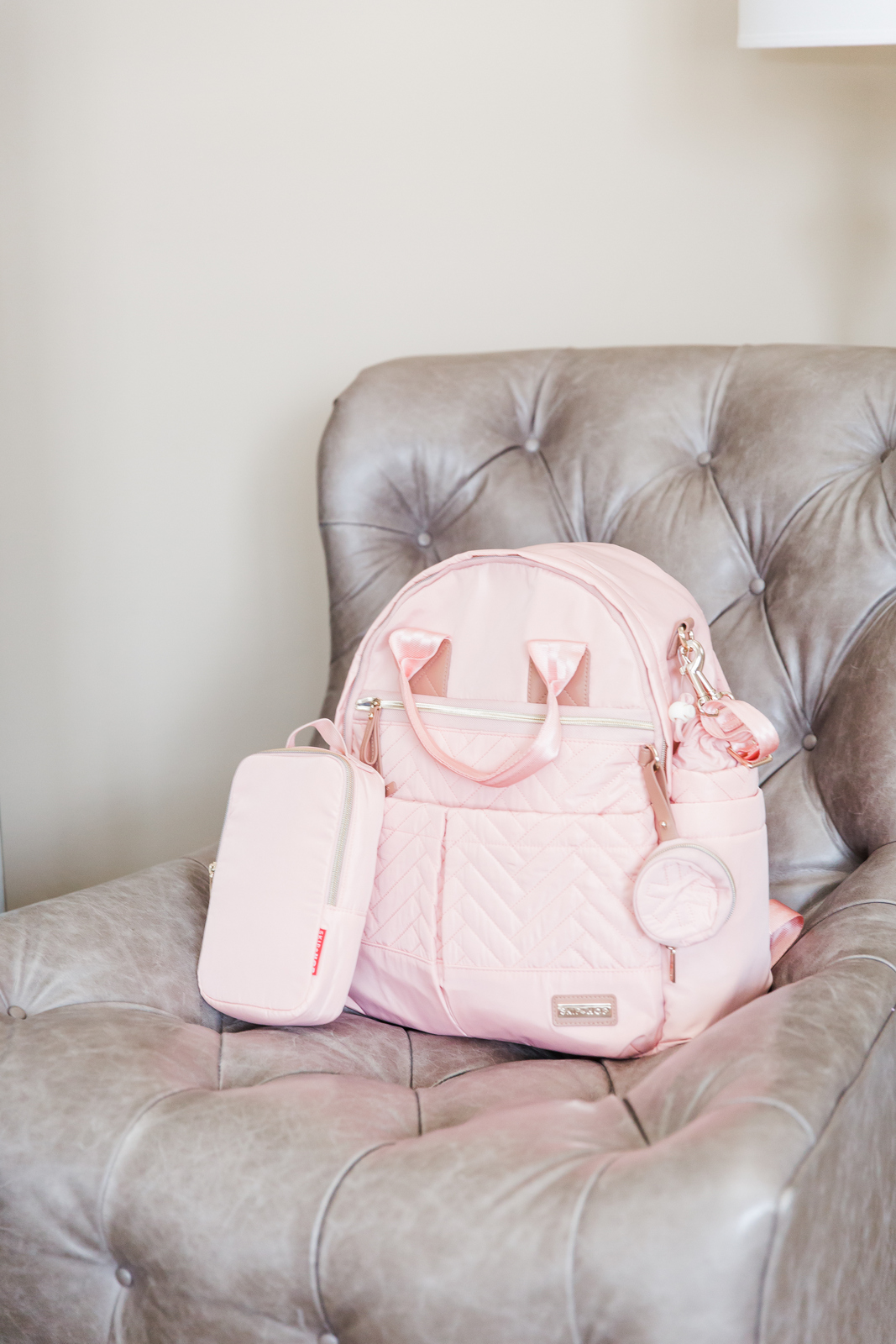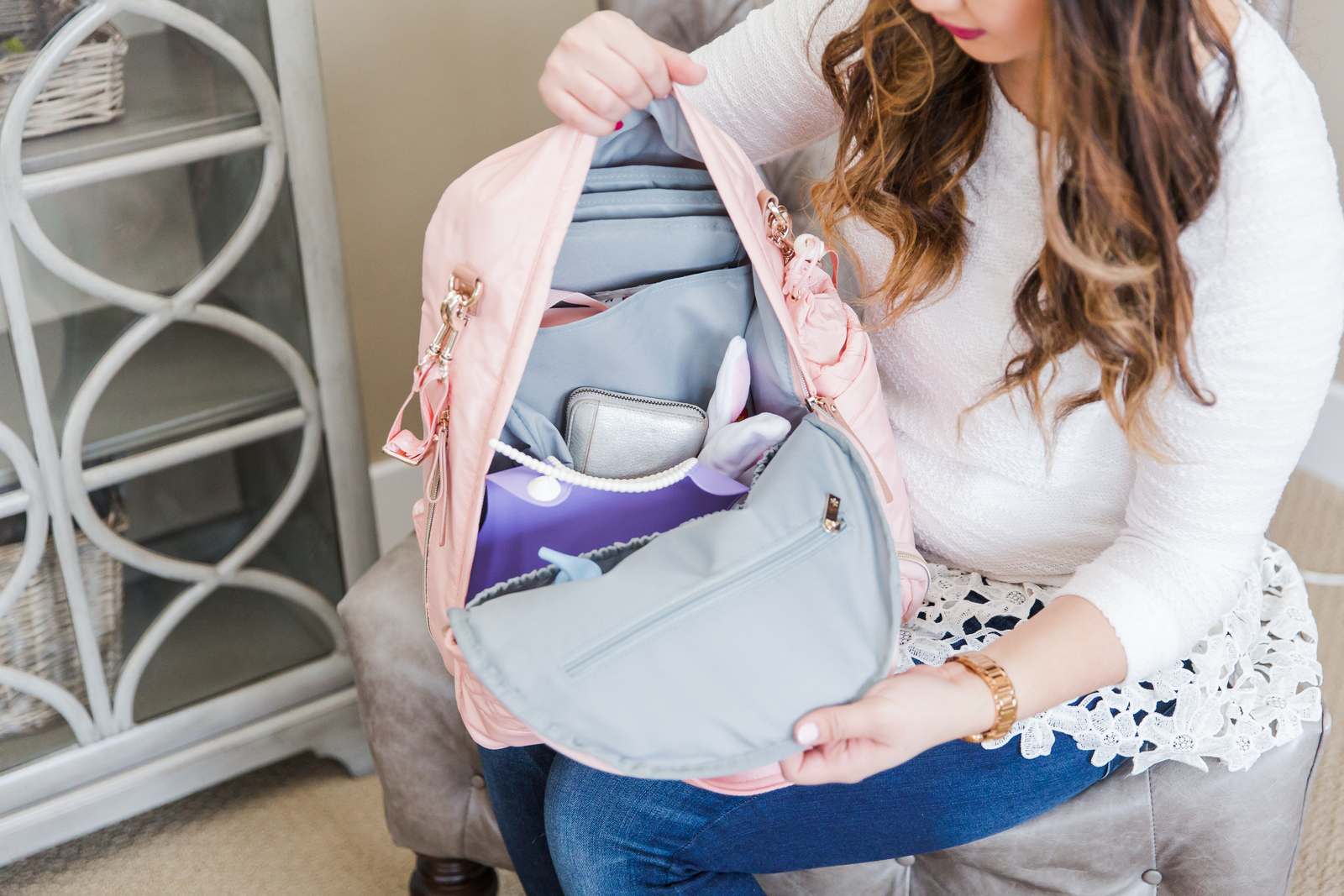 Ways to wear it: Backpack, On Stroller
Measurement: 14.6″W x 16.3″H x 6.1″D
Weight: 2.5 lbs
Interior Capacity: Large
Price: $99.99
My thoughts on the bag: Honestly, I have a soft spot for designer diaper bags. There's nothing better than being hands free while carrying your baby or toddler while also trying to do a million other things (as moms always have a lot on their plate)! I really like that the main compartment is spacious, but it also has pockets inside too. There are front pockets, side pockets, pacifier/toy holder, bottle holders and even a packing cube. I think having these different compartments or pieces really helps in keeping things organized so that things don't become a big lost pit in the main compartment. The backpack straps are fully adjustable so you can wear it higher or lower, your preference.
2. Skip Hop 7 Piece Suite Exclusive Diaper Tote Set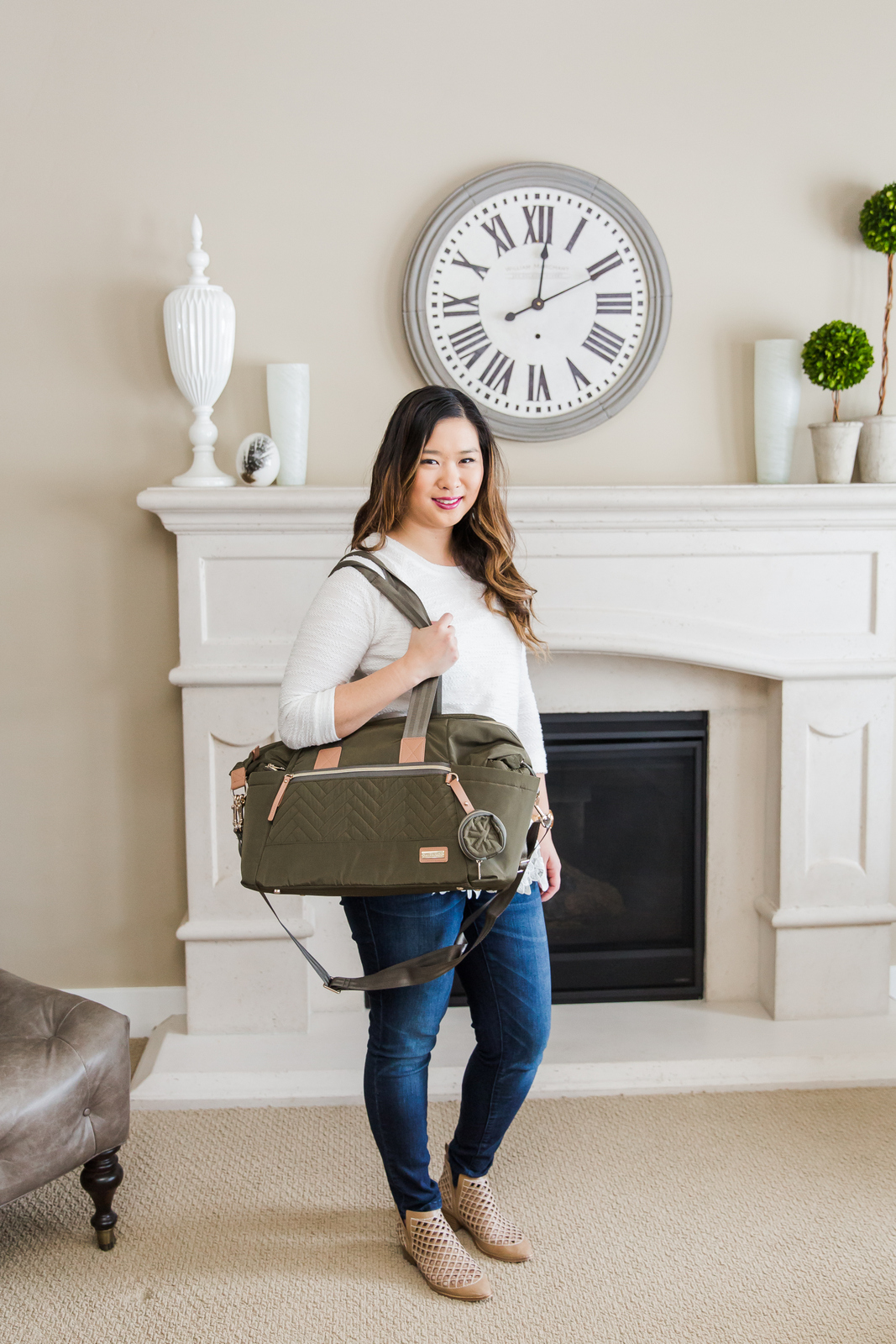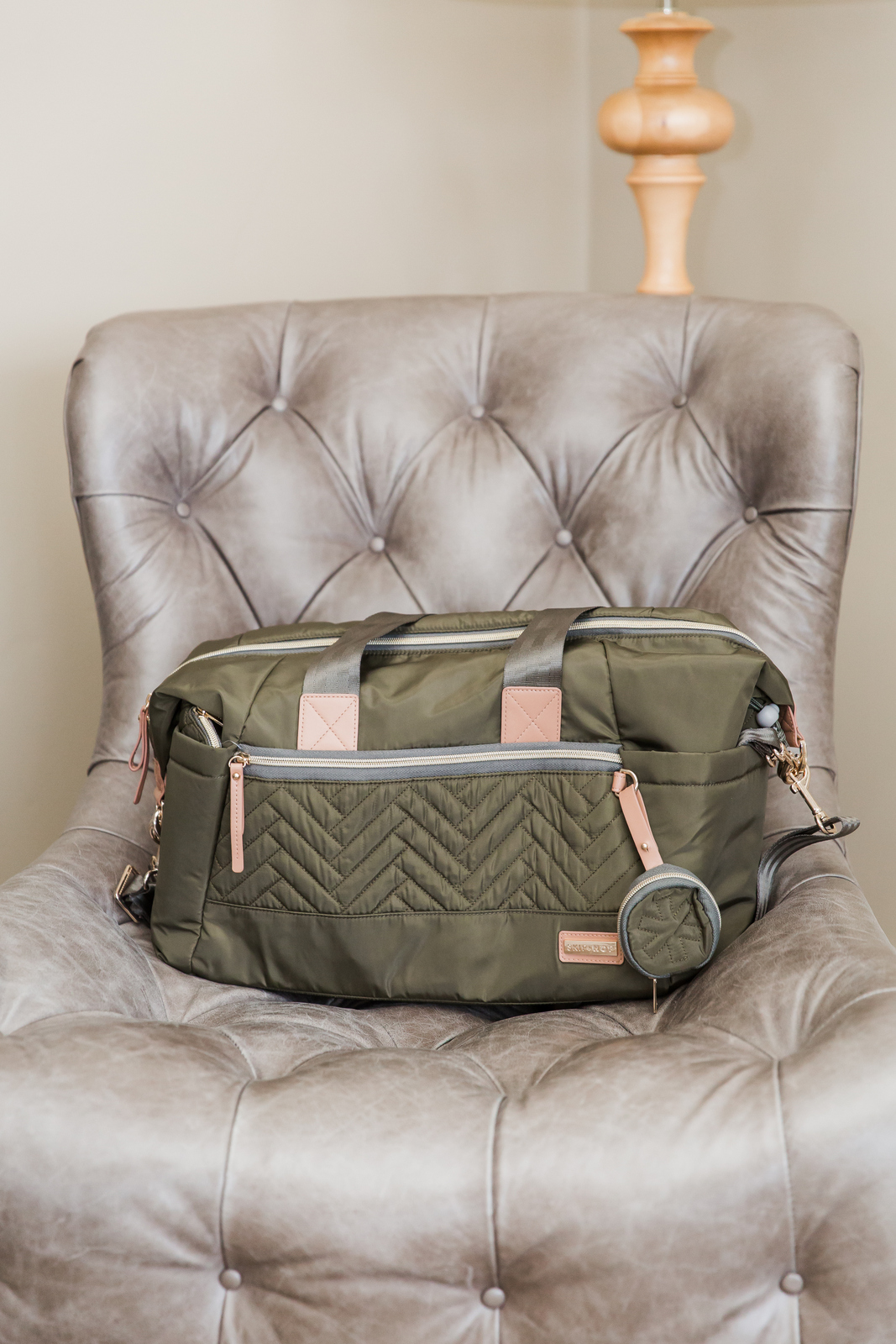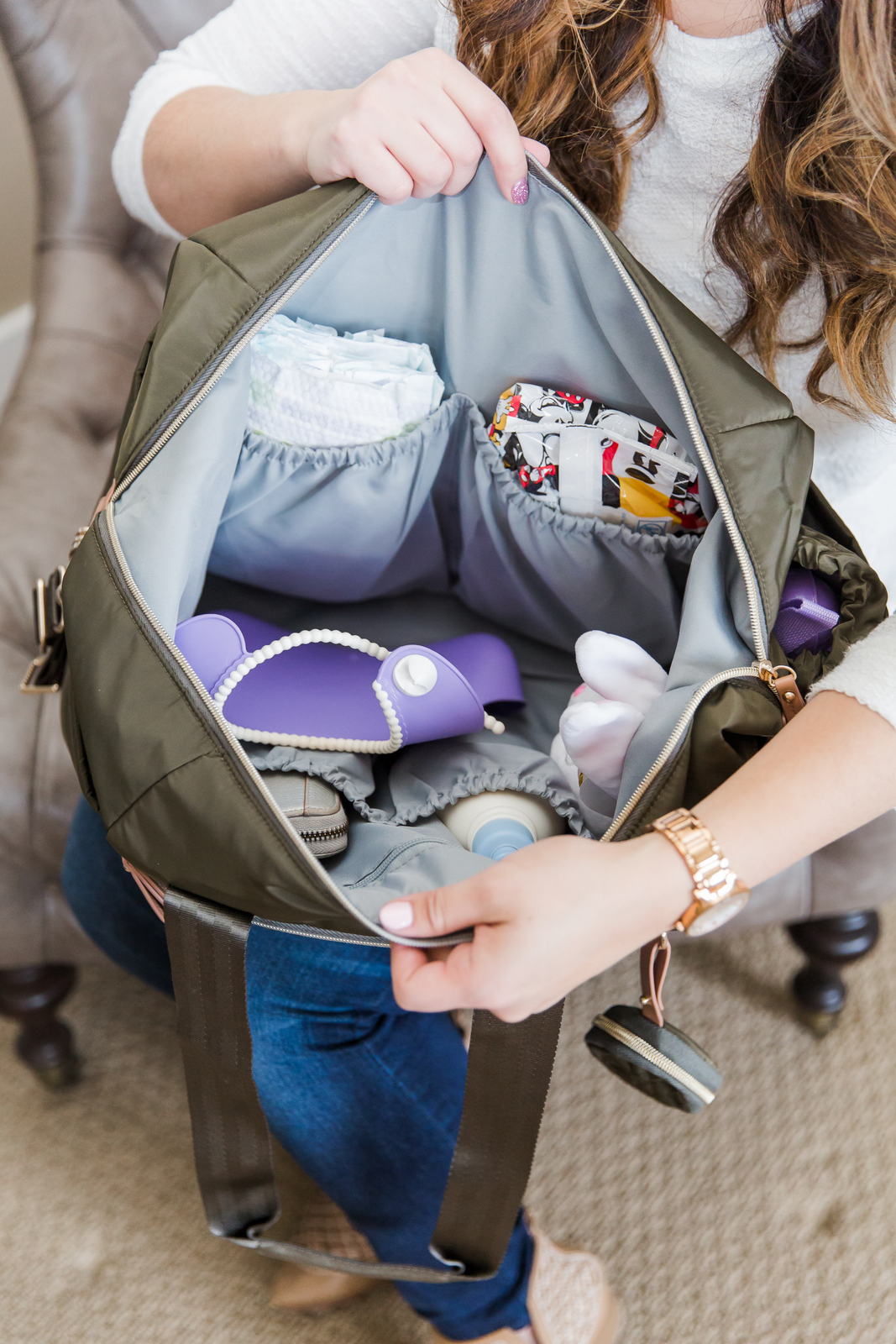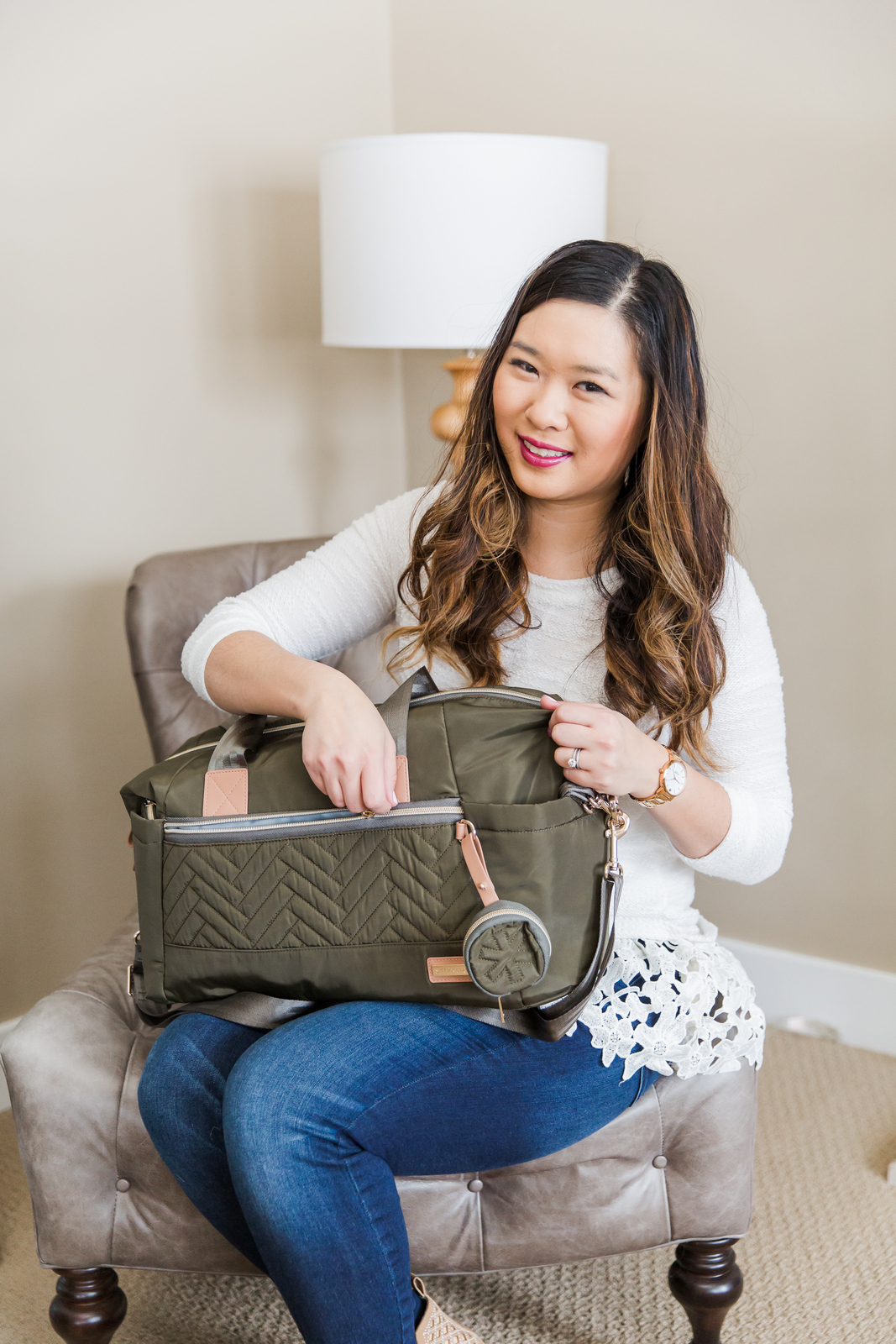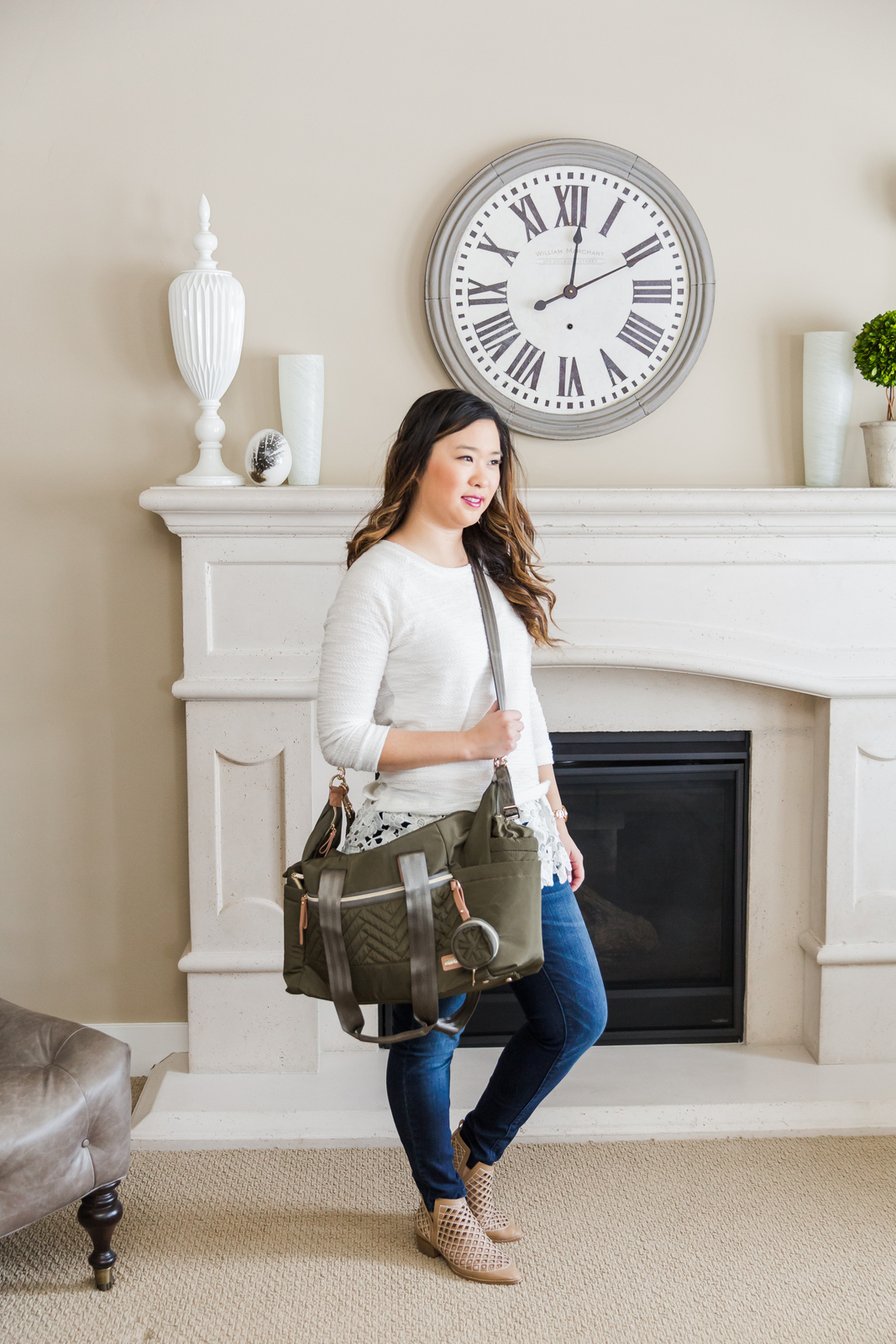 Ways to wear it: Shoulder, Crossbody, On Stroller
Measurement: 16″W x 10″H x 5″D
Weight: 2.6 lbs
Interior Capacity: Large
Price: $99.99
My thoughts on the bag: Next up, we have the Tote bag which is obviously a wider build than the designer diaper bag and probably somewhat easier to find things in. What I really like about this bag is that it has a crossbody strap, making it the most versatile for ways to wear it. Similar to a backpack, wearing a crossbody bag means you can be "hands free" for all your other mom duties. I think it's just a little harder because the weight is more lopsided vs. a backpack.
3. Skip Hop 6 Piece Suite Exclusive Diaper Satchel Set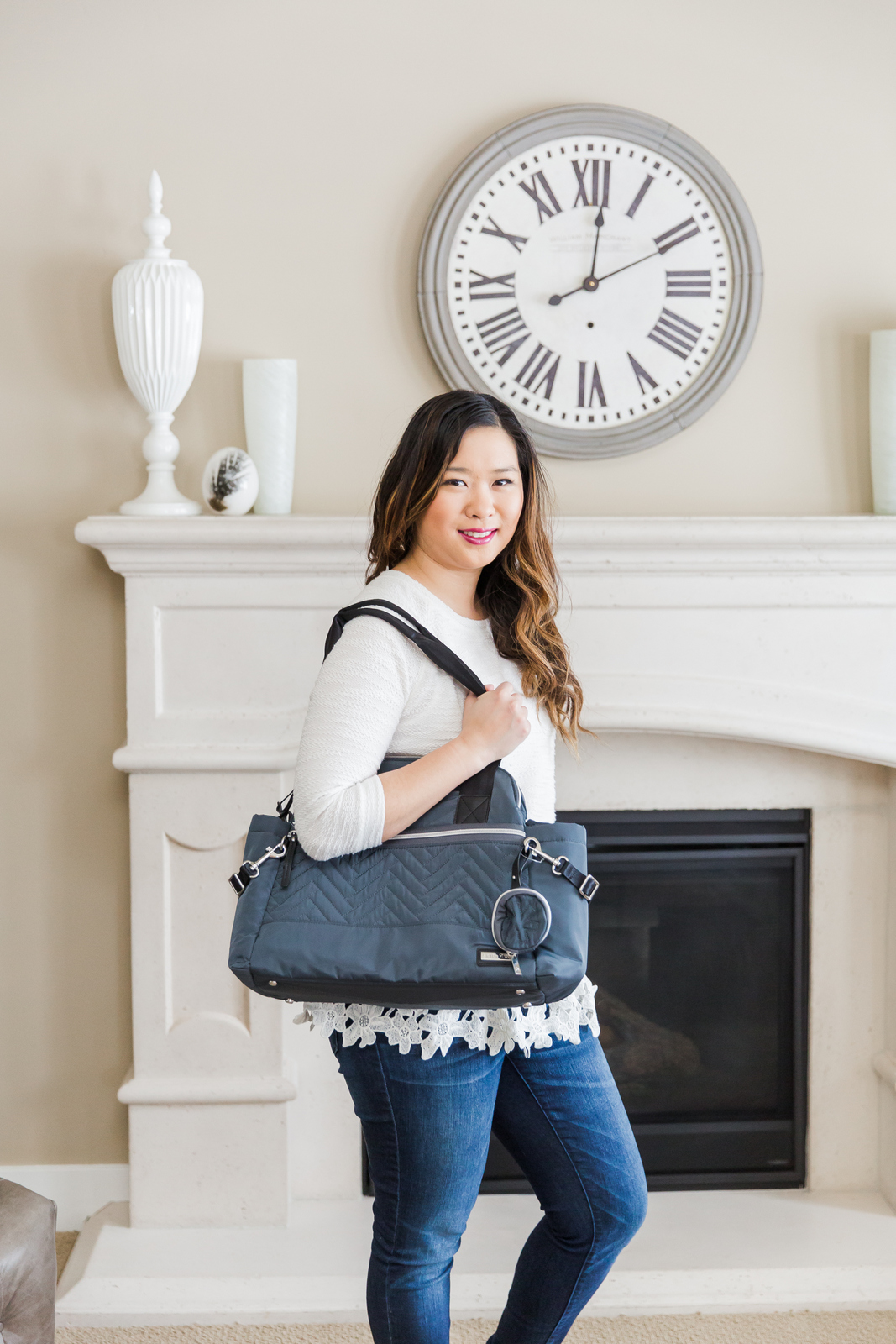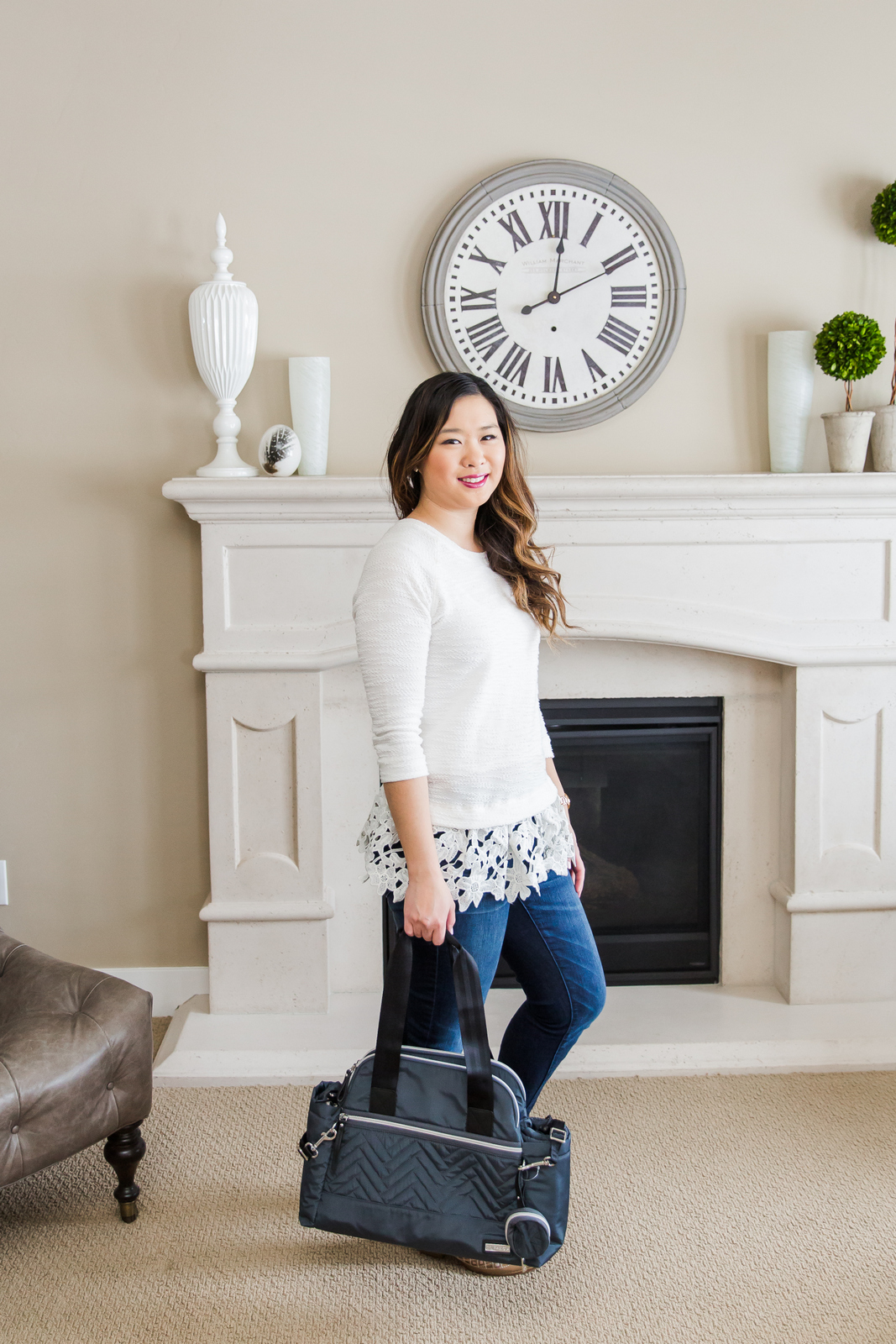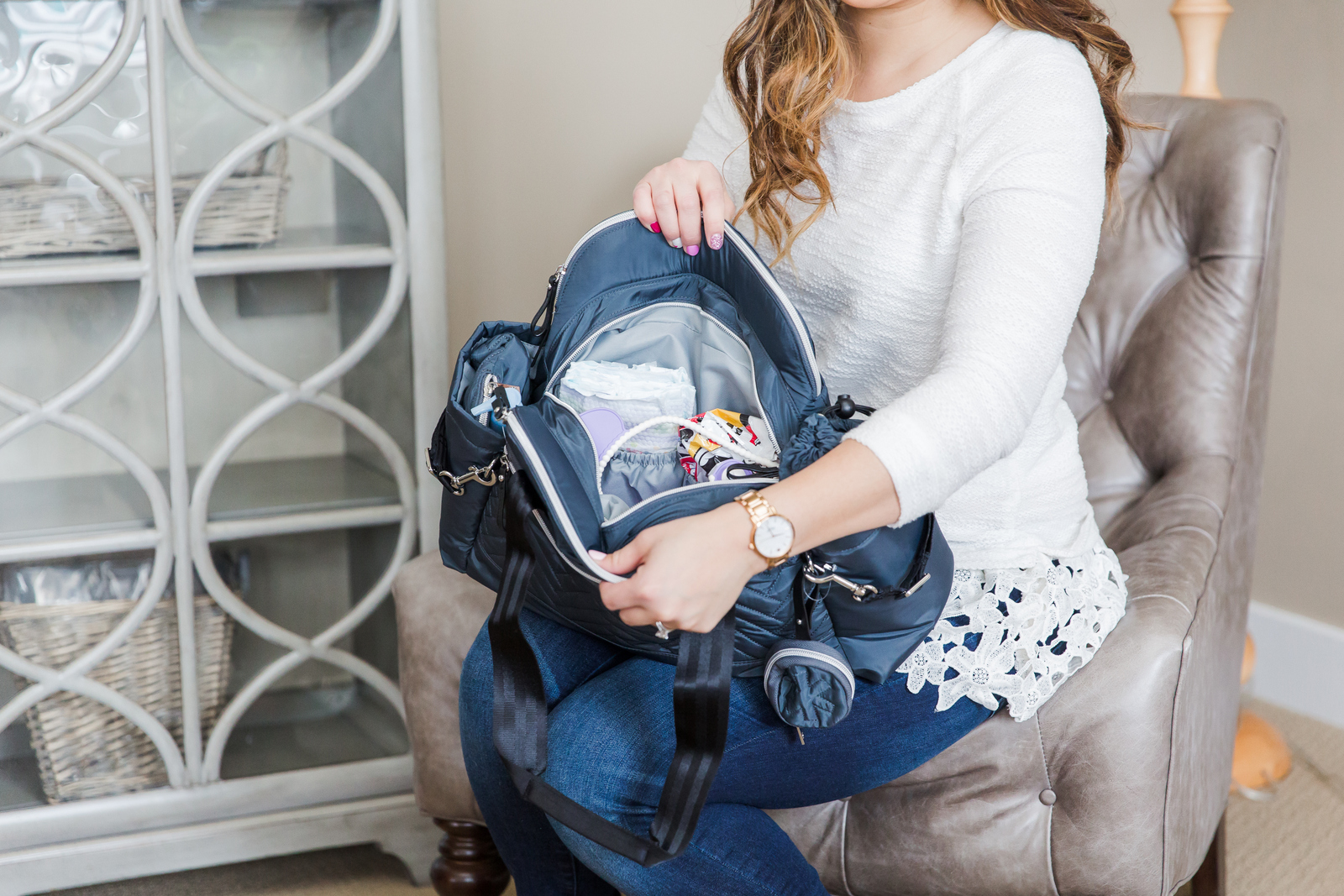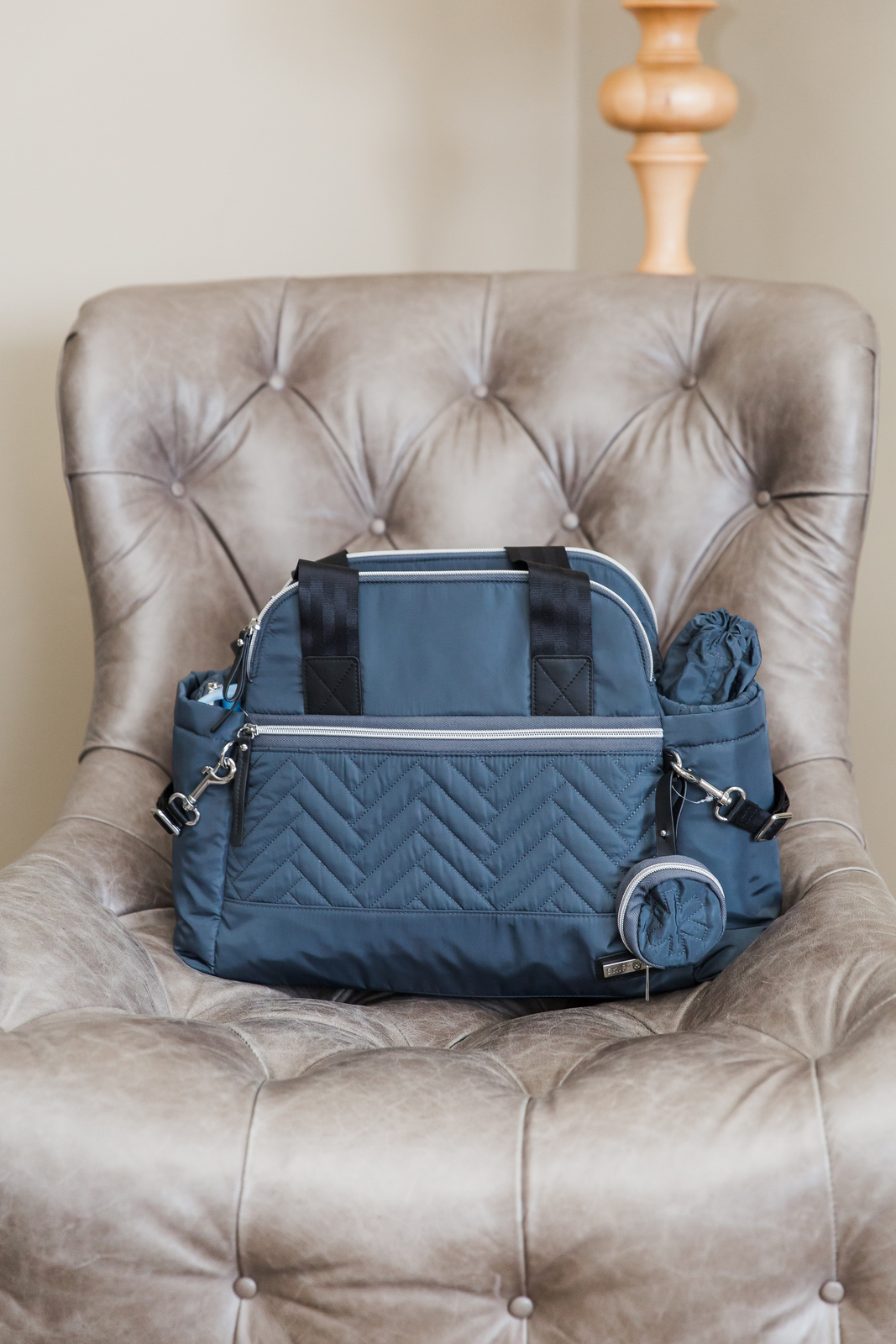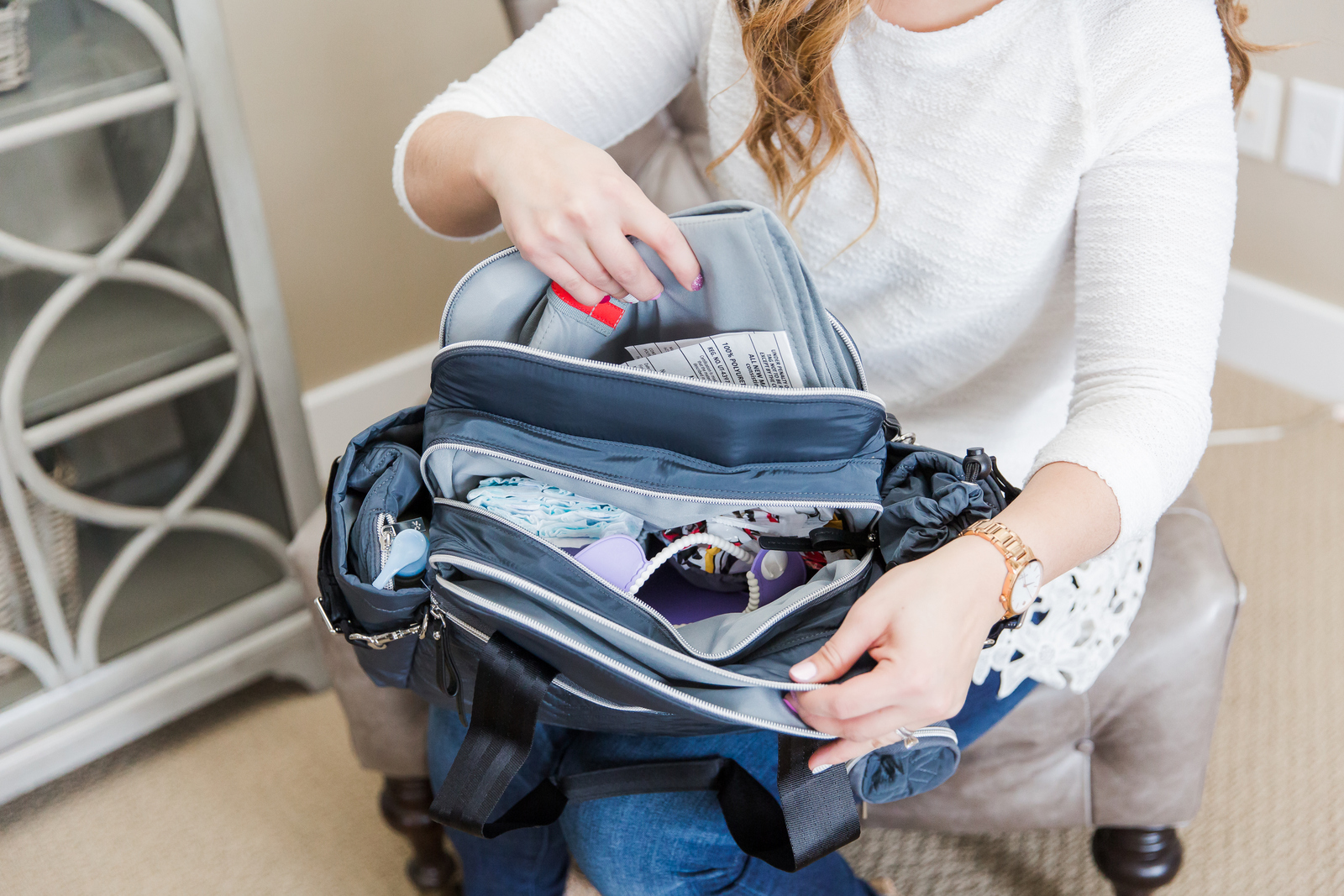 Ways to wear it: In Arms/Hands, On Stroller
Measurement: 19.4″W x 12.6″H x 7″D
Weight: 2.6 lbs
Interior Capacity: Large
Price: $99.99
My thoughts on the bag: This satchel style can be held in your hand or on the crook of your elbow or over your shoulder. I think this can be tough for some though because it doesn't feel as hands free. The main compartment is a bit narrow, but upon a closer look at this designer diaper bag, you will see that it actually has 2 zippered compartments that are outside of the main compartment which is great for storing things. To me, this would be a great way to separate baby items from toddler items from mama items (especially if you have 2 kids like me). It also has a lot of the other standard items like changing pad, bottle bag and pacifier holder as the other ones as well.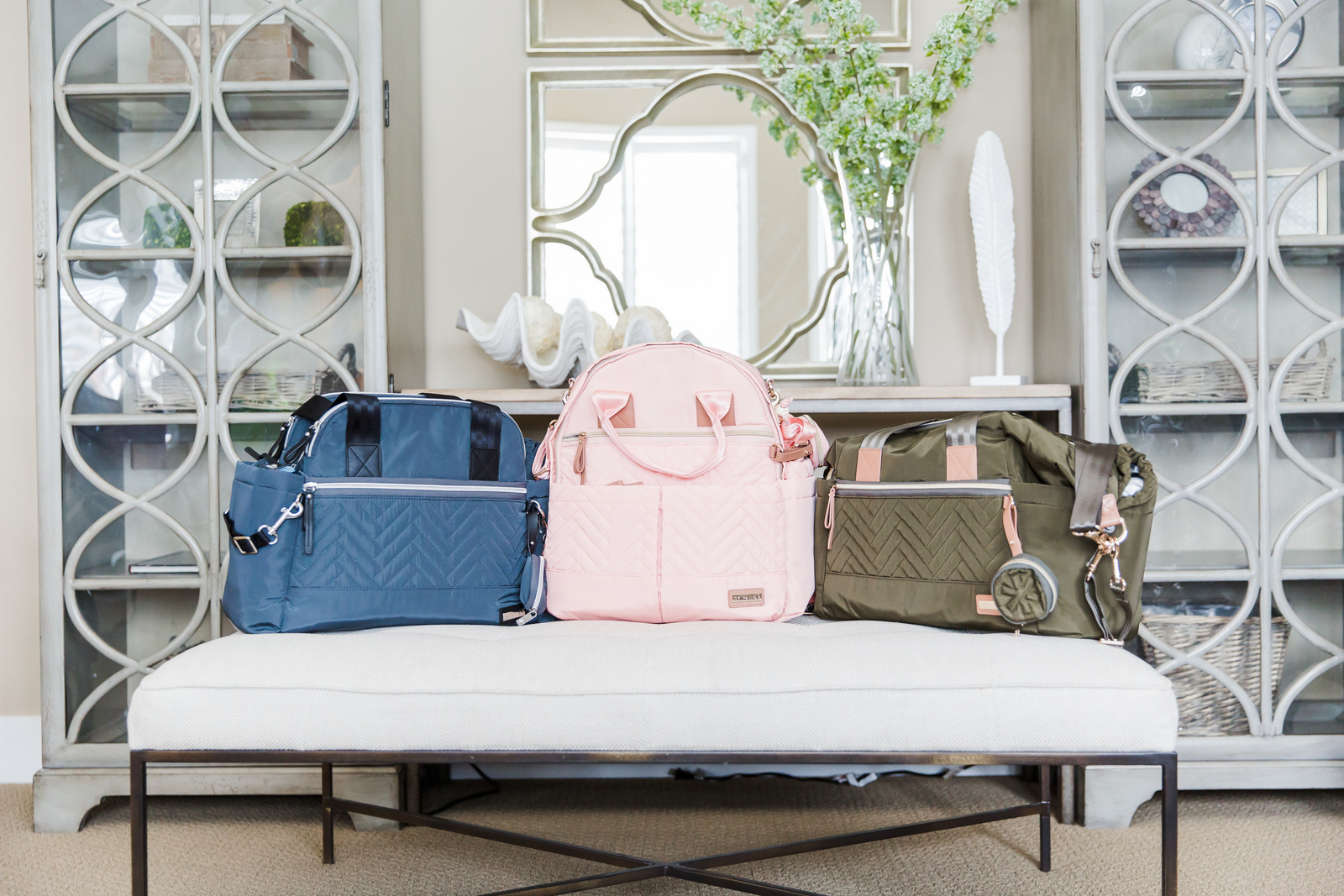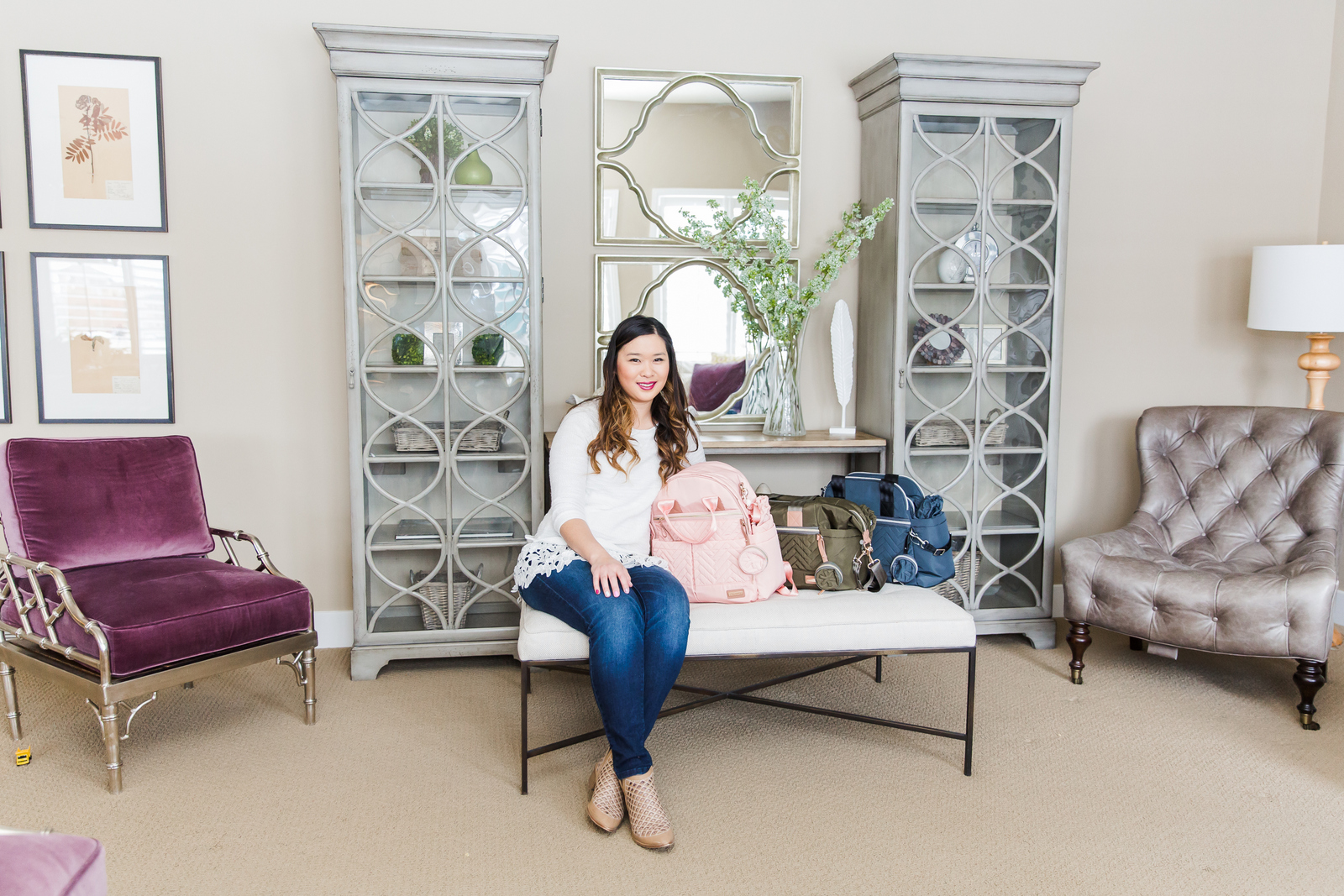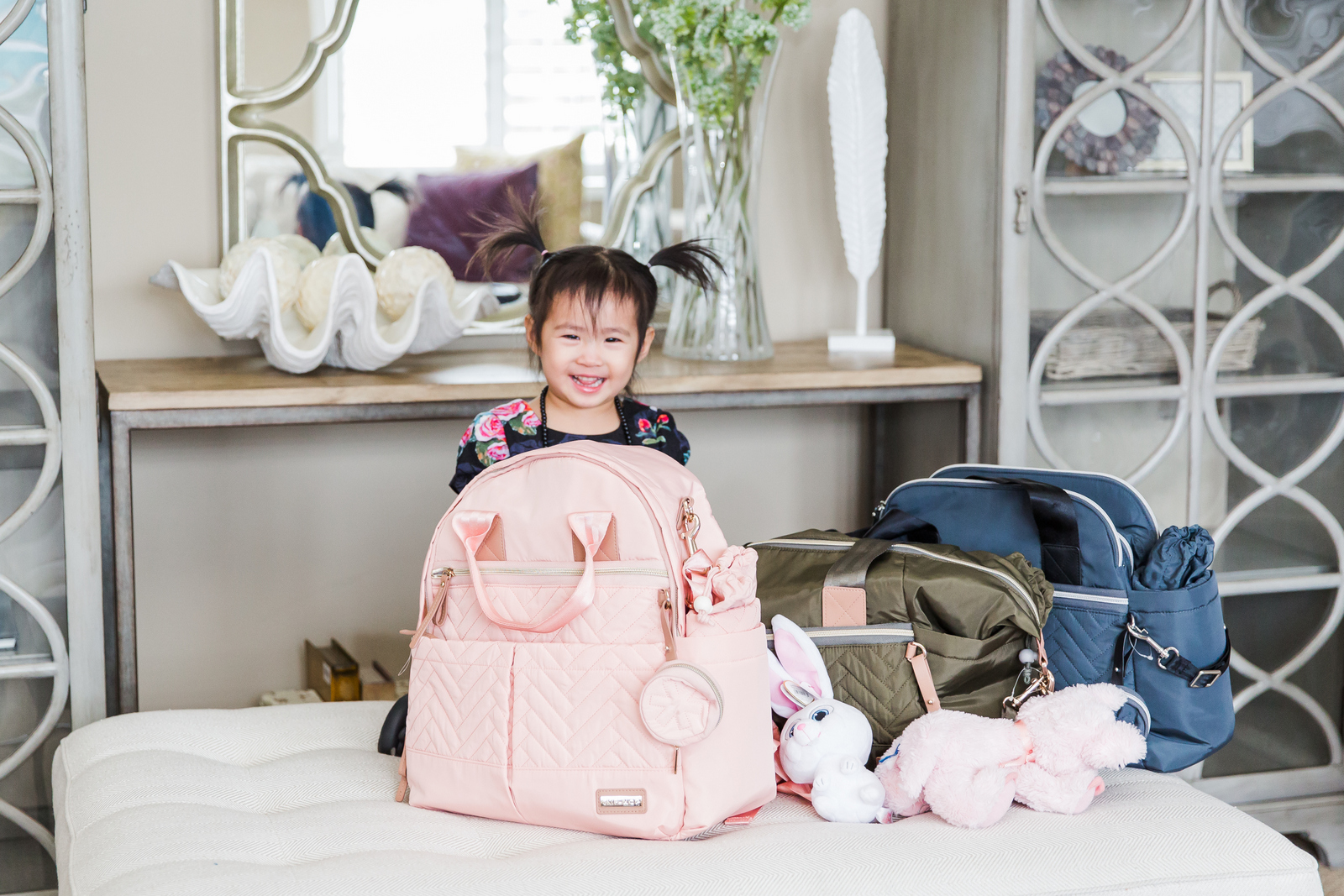 Photography by Diana Putnam Photography
Photos taken in Lehi Ivory Model Home by Laurie Putnam
So all in all, I think the winners and my favorites would be the backpack and the tote! When I weighed style, ease of use and especially being something that is functional and easy to wear, being "hands free" is always a wonderful bonus. I really love that the Skip Hop Suite Diaper Bag line looks sleek and high end, and the little quilted pattern really provides a unique touch. The compartments are plenty so you can find spots to put everything you need, there really is generous amounts of rooms in the bag, and the price point is actually very reasonable, especially compared to some of the other designer diaper bags out there.
And guess what guys? My friends over at Skip Hop and I are GIVING ONE OF THESE BAGS AWAY, to one of you! 🙂 All you have to do is enter below in the Rafflecopter widget!
a Rafflecopter giveaway

This giveaway ends on February 16 at 11:59PM MST and is only available for US participants! Good luck babes!!!
What do you think? Which one is your favorite?
Save
Save
Save