You all know know how obsessed I am with Evy's Tree, a unique and luxury hoodie line based out of California. What I like best about them is their clothes (duh!) that make great pieces for layering, the comfortability, the high quality, and the fact that they come out with different styles all the time (although my wallet doesn't love that). Besides just luxury hoodies they also sell tunics, other tops, leggings, pants, etc. as well.
Evy's Tree has a few signature luxury hoodie styles that they sell and come out with different color and pattern variations to them. Of course, they also come out with new styles all the time as well, which is super exciting. But for this post, I wanted to show you 9 ways to wear casual layers with Evy's Tree luxury hoodies. I was not paid by them to do this post, I just genuinely love their products and wanted to do this roundup to feature their different styles and answer any questions about fit or anything if you have any!

1. The Sophie
If you were to ask me what my absolutely favorite hoodie is, it would have to be The Sophie I own quite few of them and I love them so much. They have a little baby doll cinching just below the bust line and kind of A-lines out below that. Think babydoll-dress meets luxury hoodie. And of course it has a hoodie and POCKETS. This is a true to size hoodie and I wear a size Medium.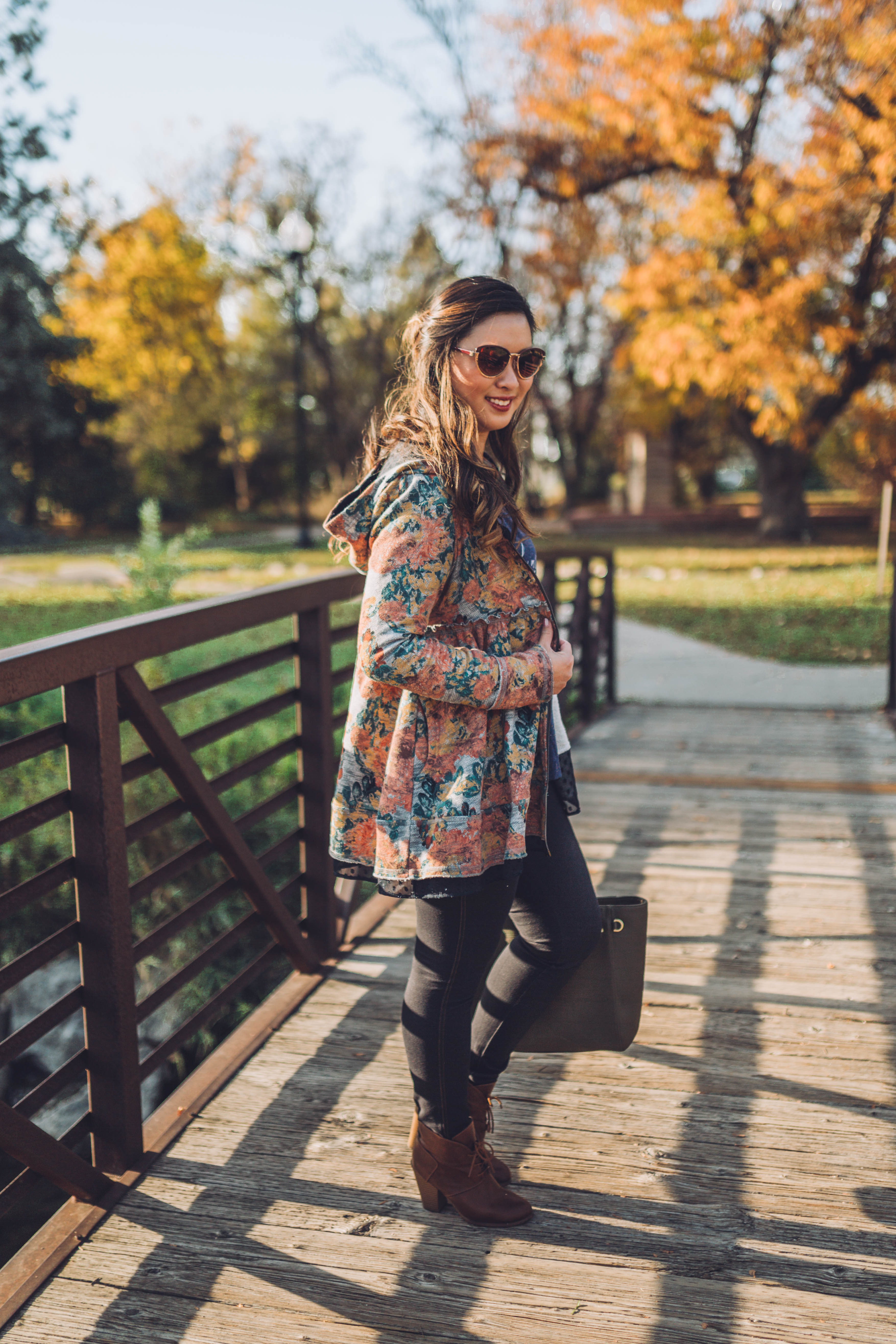 2. The Rosie
This style is more of a traditional zip up luxury hoodie style that is straight through the bodice. The patchwork is something new and unique with different patterns in coordinating colors along the hood, pockets and sleeves. It is a heavier fabric and fits TTS.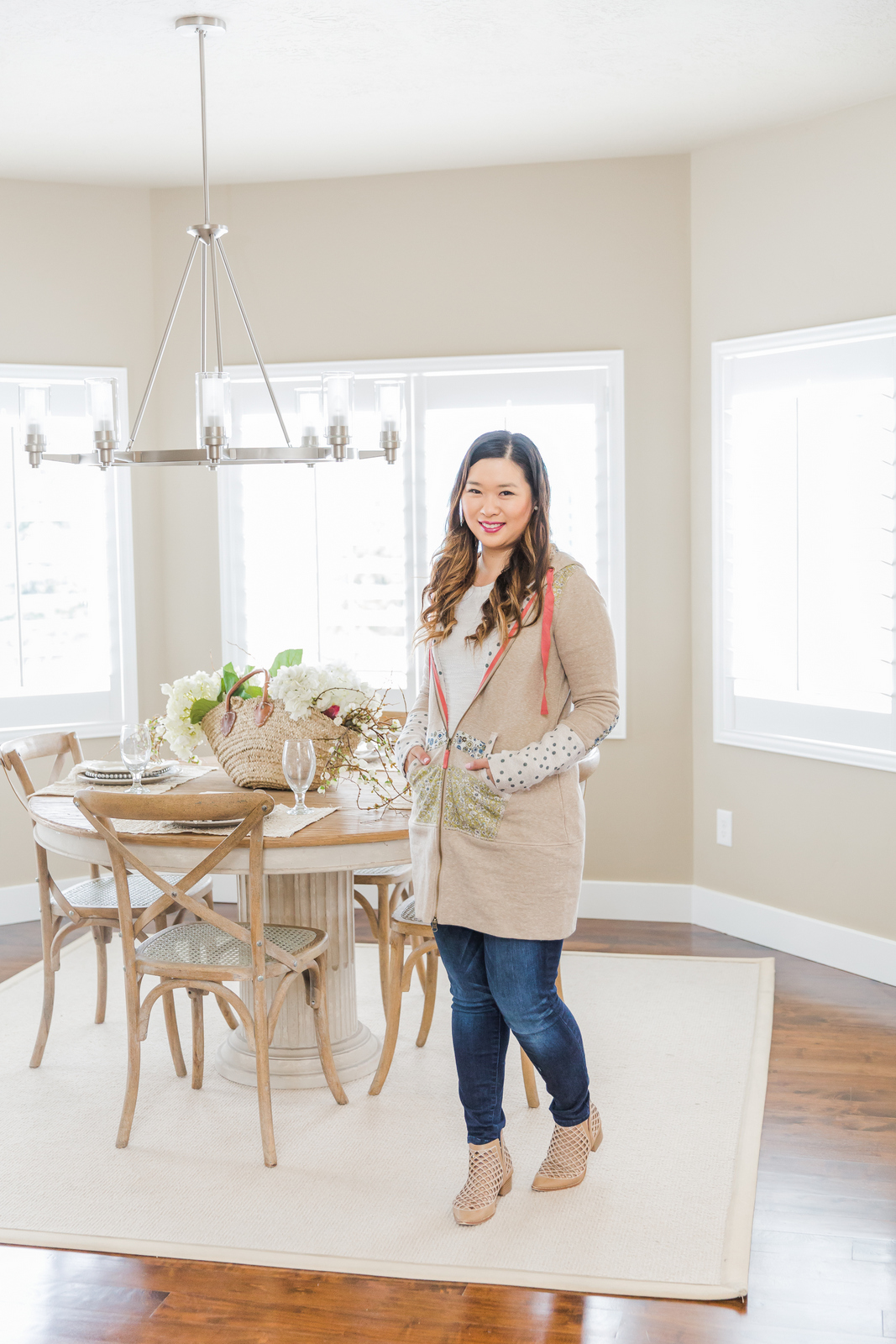 3. The Charity
The Charity might be up there for one of my top fave hoodie. It is more lightweight, has a longer hem, and it's SCALLOPED! It also has ties on the side so you can make it more fitted.This one does also fit true to size and I do think it's one of the more playful luxury hoodies.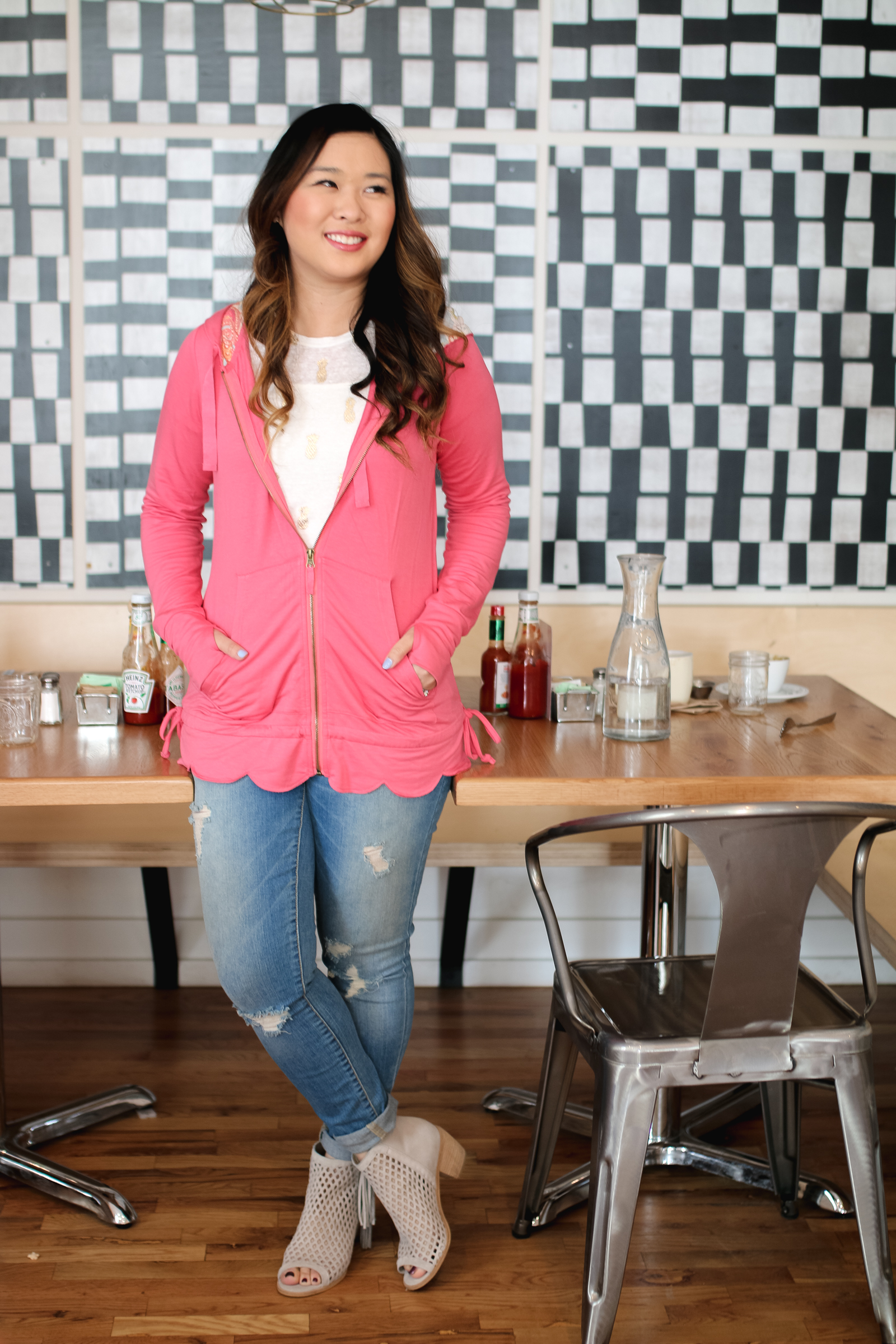 4. The Brilla
I would say that the Brilla hoodie is more of a feminine style as it has ruffles all along the front down around the pockets. It does fit TTS to small so I would say get your normal size or even size up if you are planning to wear it in cold weather months.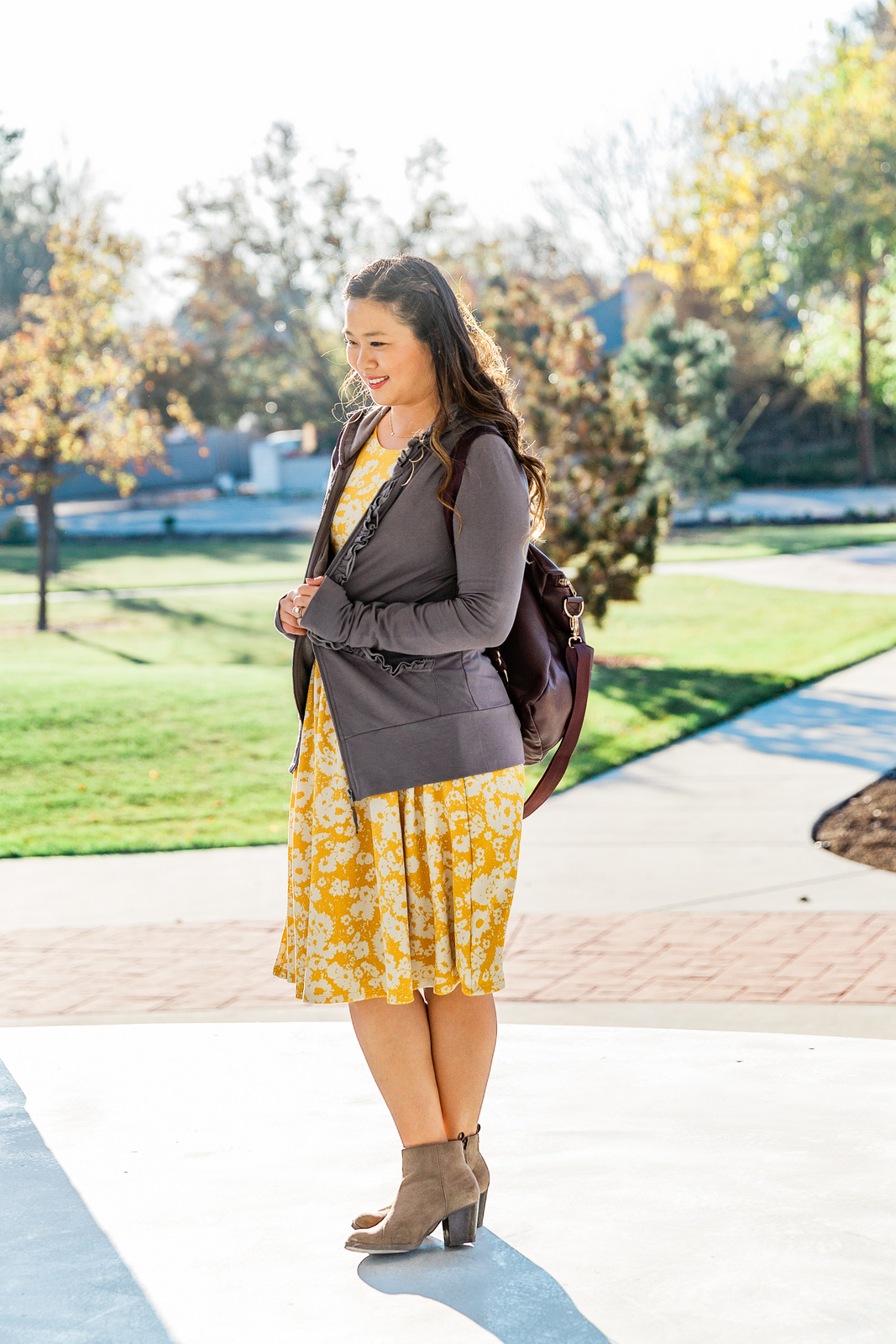 The Katherine is a bit warmer of a hoodie with a fleece lining, slimming torso, crochet tuxedo bib panel, and a crinkle ruffle along the hem. I really love the details of this hoodie and you can just tell how much care and attention goes into making their products.I would also say this is TTS to small.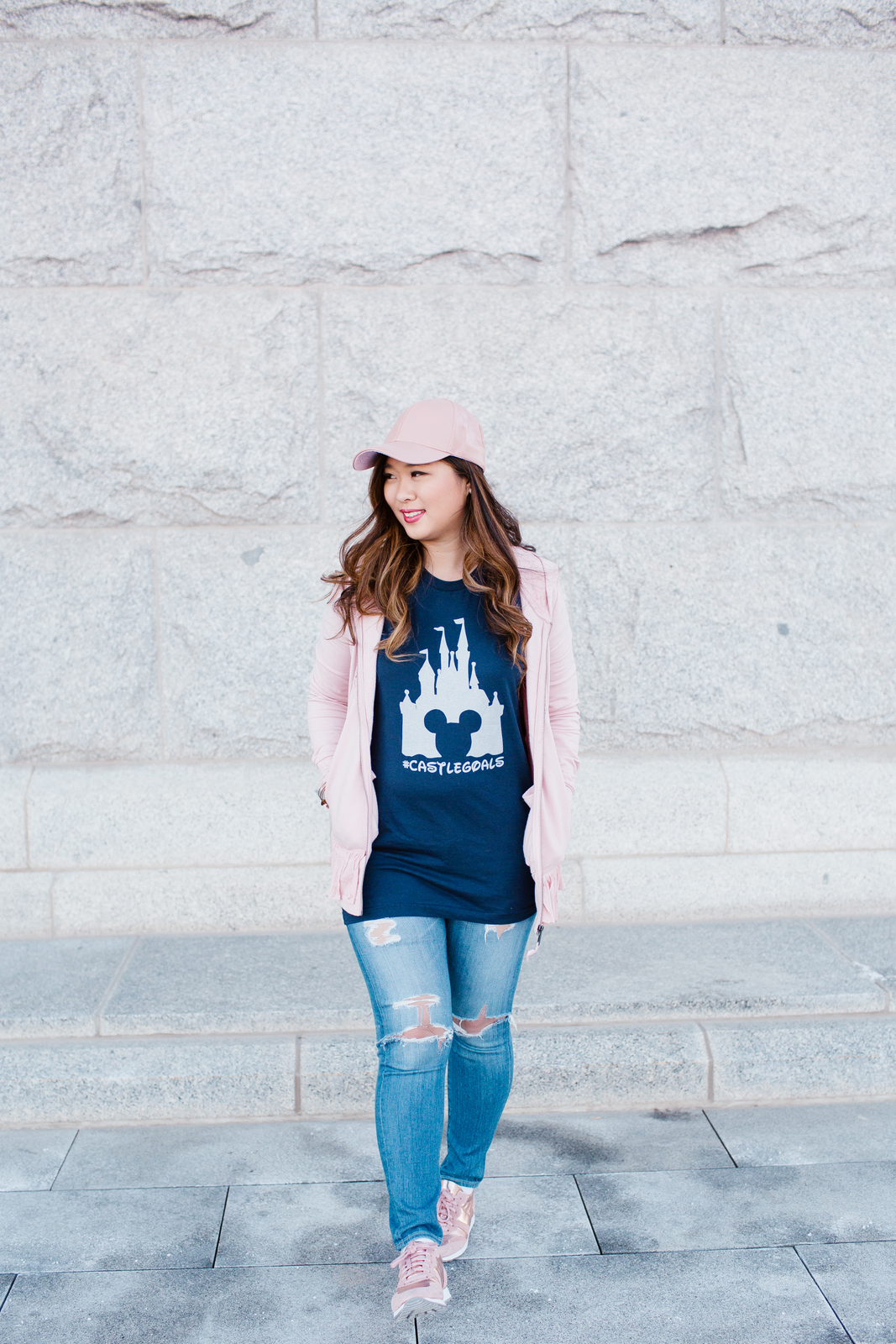 6. The Nicole
I also own a couple of Nicole hoodies and what I like about it is it's more open and drapey fabric, which makes it feel like a cardigan. It has pockets of course and a waterfall hem. I would say size down for this one!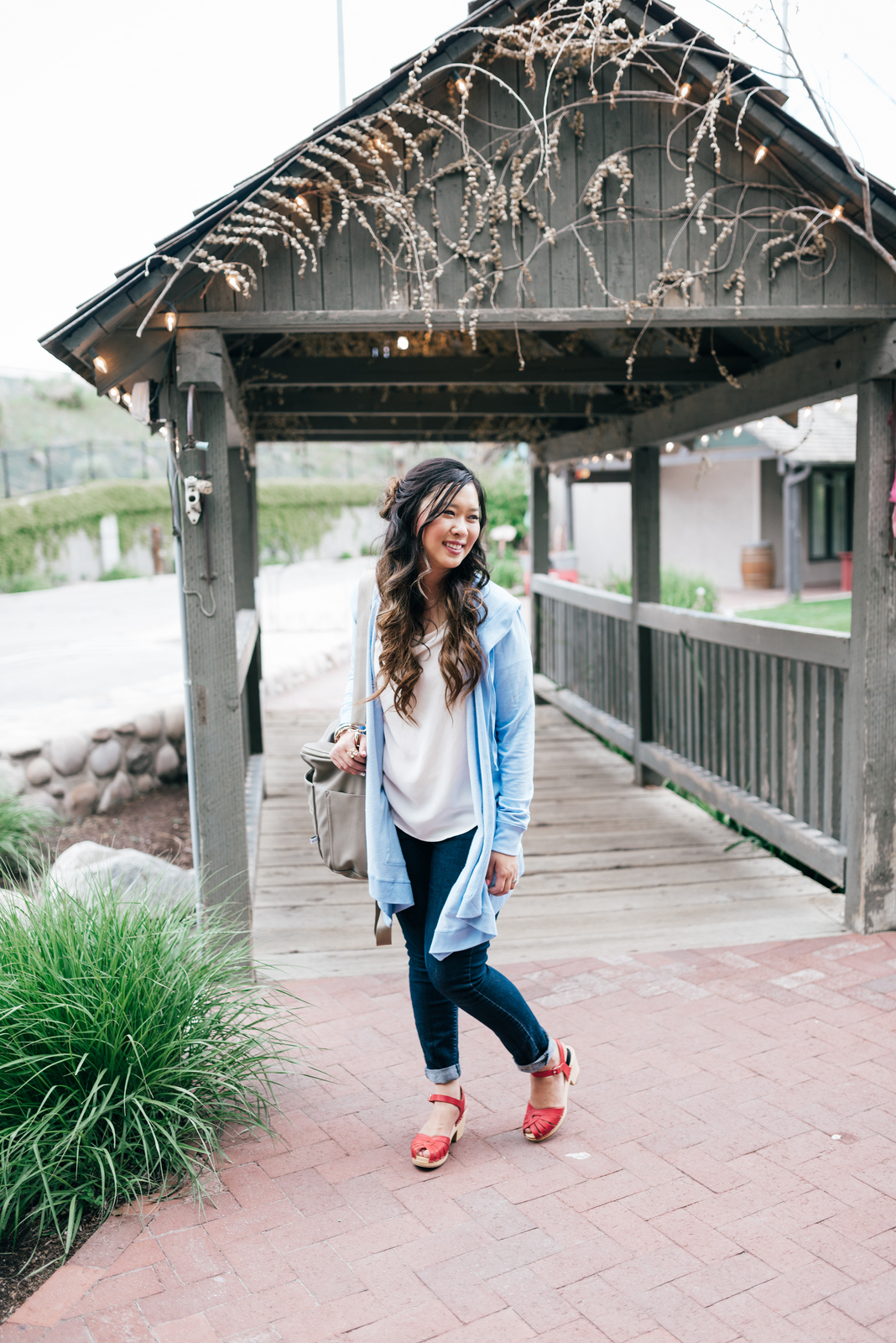 7. The Lisa
The Lisa is a thicker material hoodie with the most gorgeous crochet design on the back of the hoodie you ever did see. I would say TTS or size up for this one!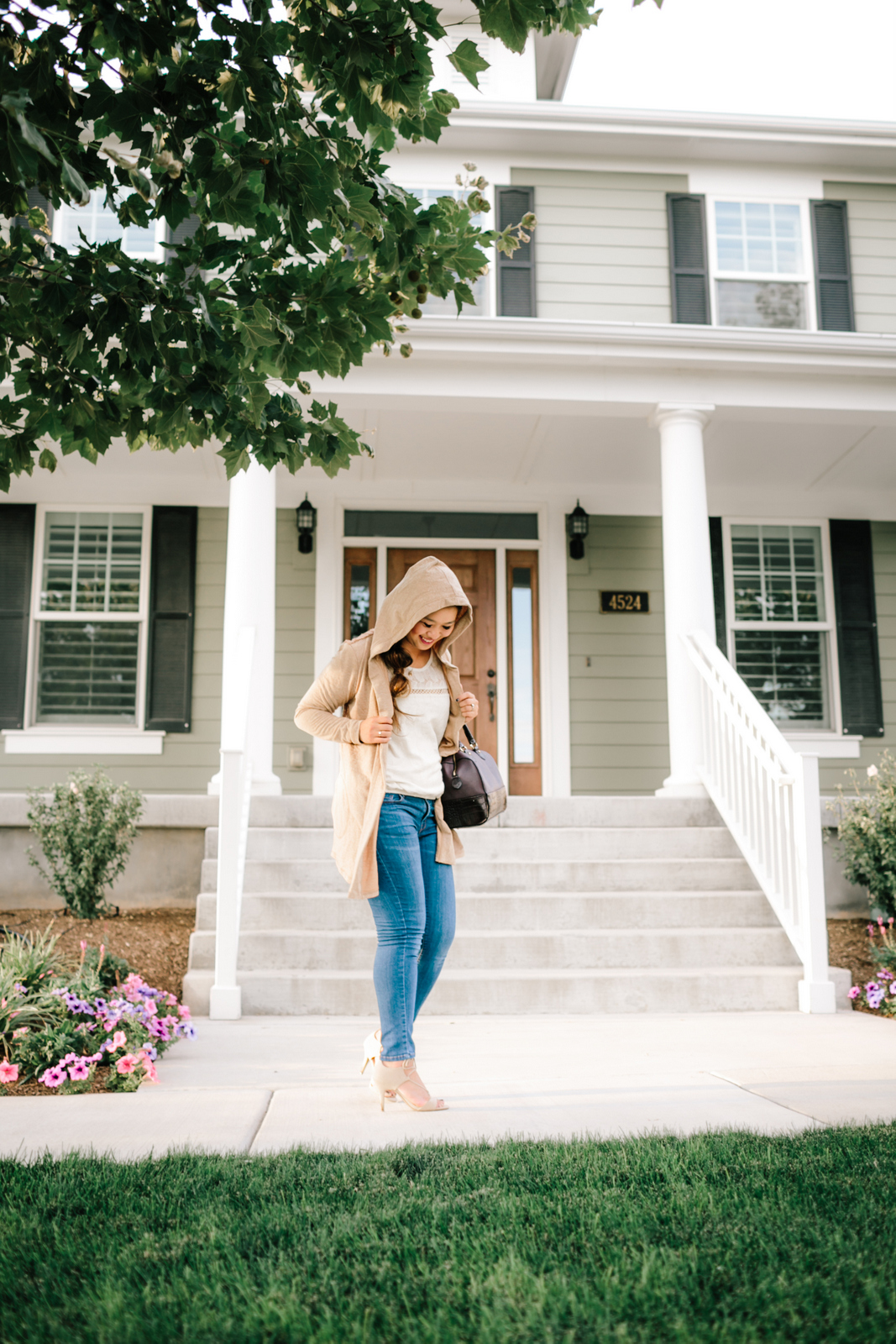 This hoodie is on the shorter size and it has a gorgeous lace paneling on the outside of it. That lace totally calls my name. I would say TTS or size up for this one!!
This is the perfect cold weather hoodie! It has a medium weight feel, a longer fabric, the ability to through it over your shoulder and more. It's really a great throw over a shirt or long tunic piece that everyone needs! And I would say TTS on it!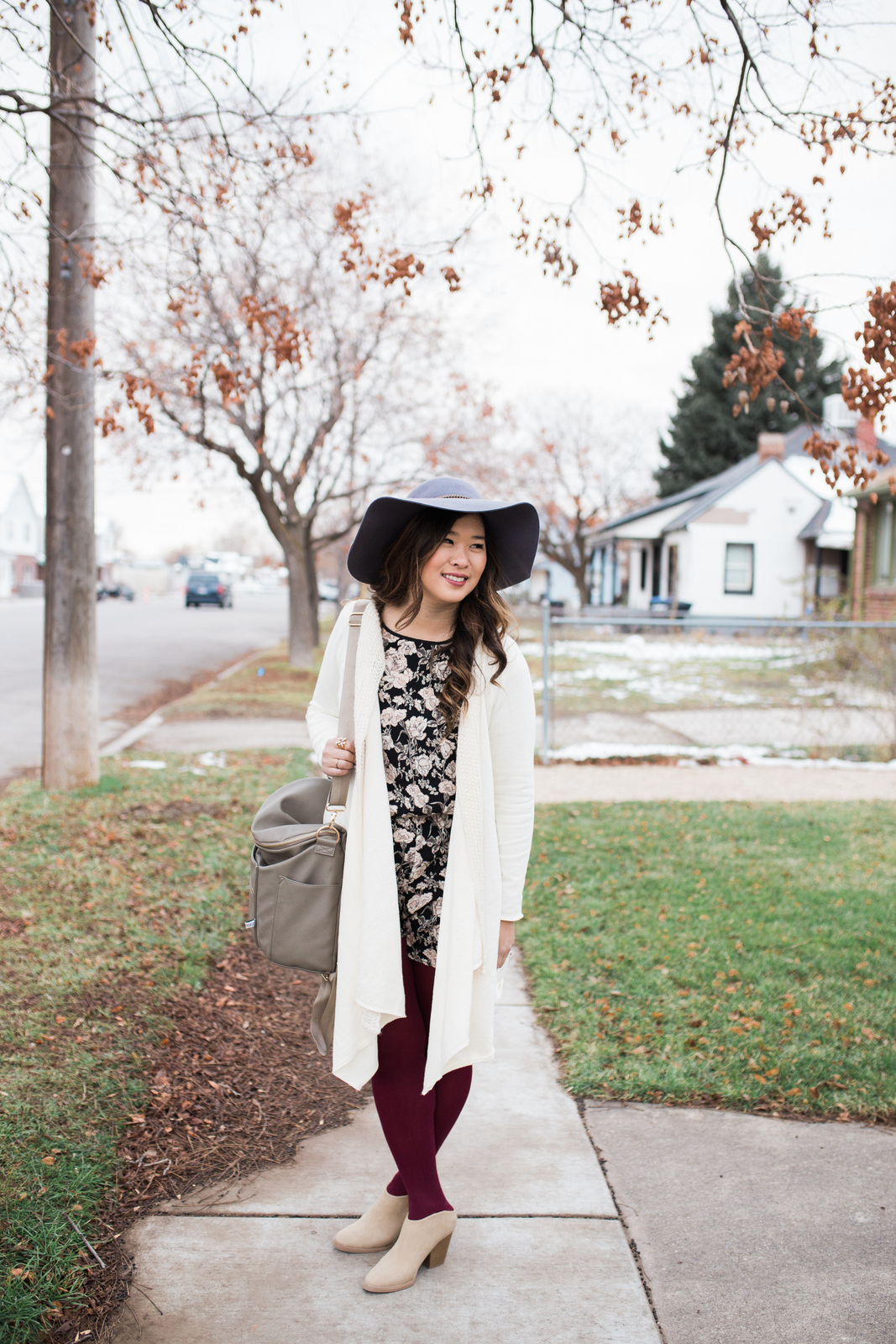 Now the burning question I have is, do you own any Evy's Tree? If so, which style is your favorite luxury hoodie? I want to know!!!
Save