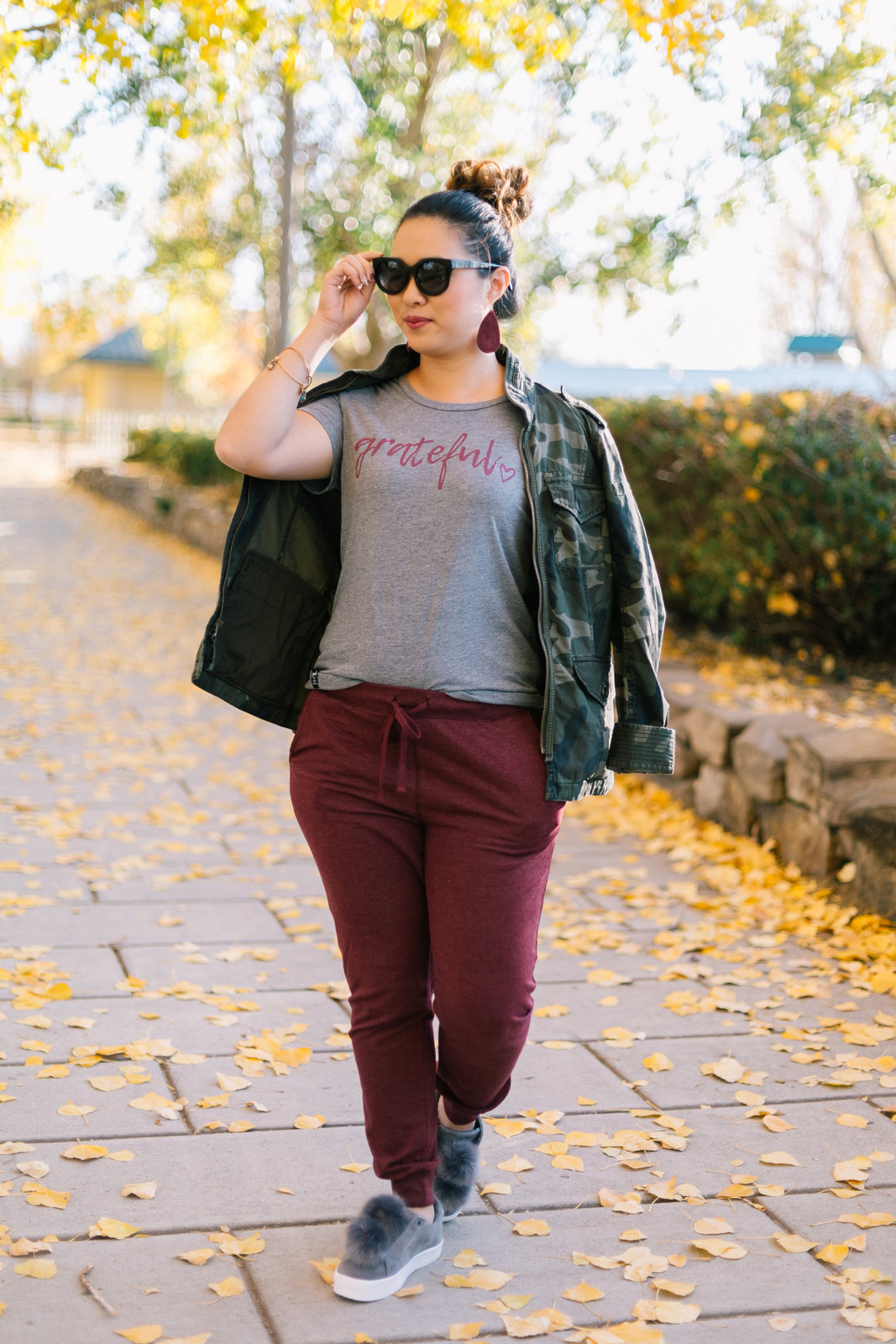 Sometimes I have an internal battle with my wardrobe because I want my clothes to work for staying home doing mom duties, going out with my friends, and running errands. Let's get real, on weekday mornings when we are rushing to get the kids out the door, we just need something quick and easy to throw on to get the kids to school (yet you still need to be somewhat presentable out in public). But when that outfit can actually be your entire day's outfit, that's a win-win too! So anyways, there are definitely a few fashion trends I am grateful for that work well with my "mom" wardrobe and I thought you needed to know what these fashion trends were, especially if you are a mom!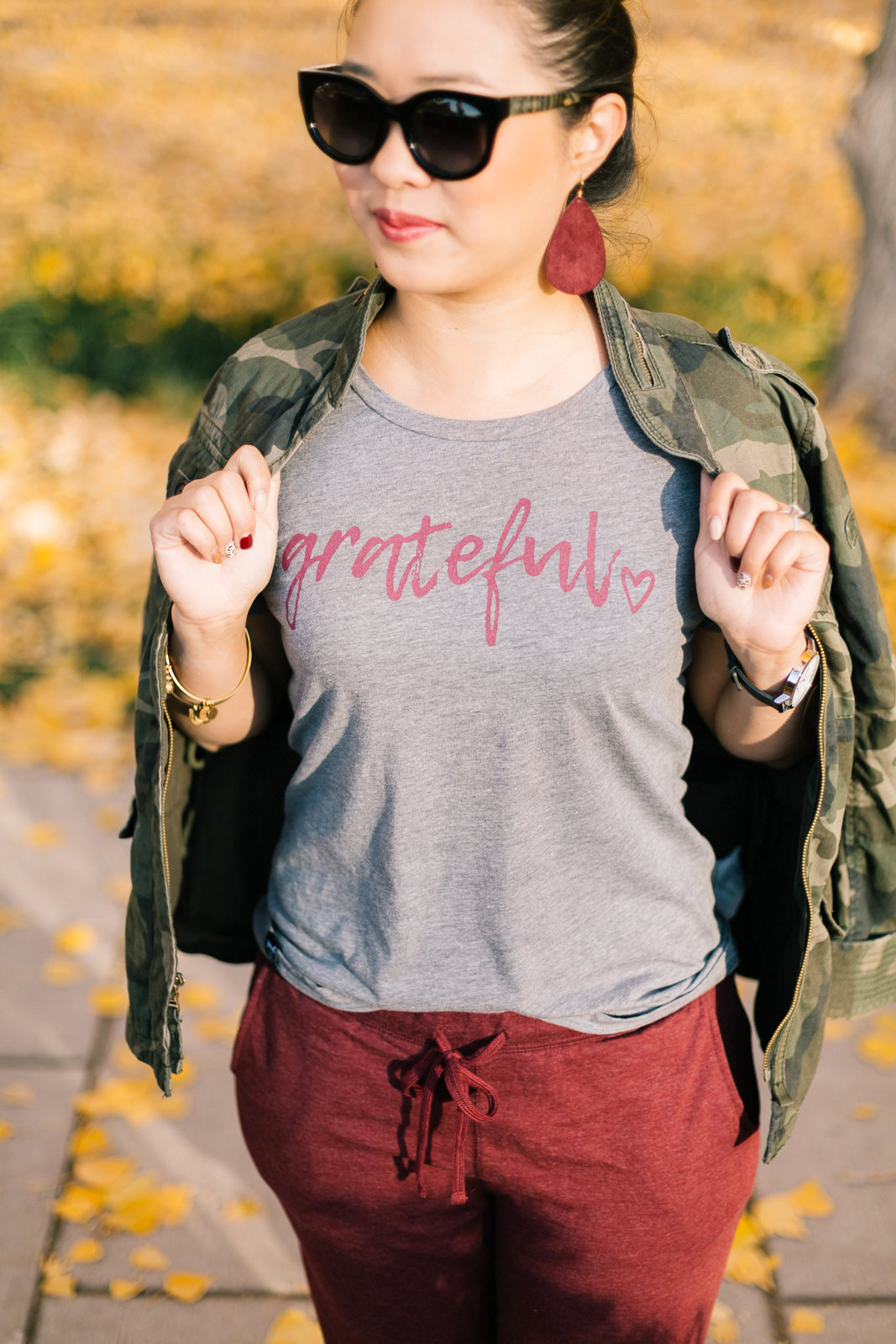 1. Graphic Tees – These have been in style for awhile now and I love graphic tees because they are the base of your outfit and can be dressed up or dressed down. You can wear a saying that is empowering, funny, hilarious, witty, one that will make someone else's day when they read it. I love that the words on them can make a statement as well. This Grateful tee is FREE on 11/3 only with any purchase of $29.95 or more on anything from Cents of Style's website!
2. Joggers – I've been planning on doing a jogger round up post, but I have to tell you that I am slowly trying to collect pairs in every color, no joke haha!! I definitely think its necessary to have a staple black and grey, but I also have these maroon ones and I am on the hunt for the perfect pink pair. Joggers are great for running errands, casual days, or even running! And of course they are SO comfortable! They are like fashionable sweatpants!
3. Leggings / Yoga Pants – Leggings are not pants… unless your top covers your butt, then it's OK! I think that's the general rule of thumb with these. But seriously, leggings and yoga pants, especially a classic black pair, are one of the MUST HAVE fashion trends!! I wear mine all the time with long tunics, sweater dresses, longer sweaters and they are SO great for travel! I usually prefer the high waisted ones so they cover my muffin top haha!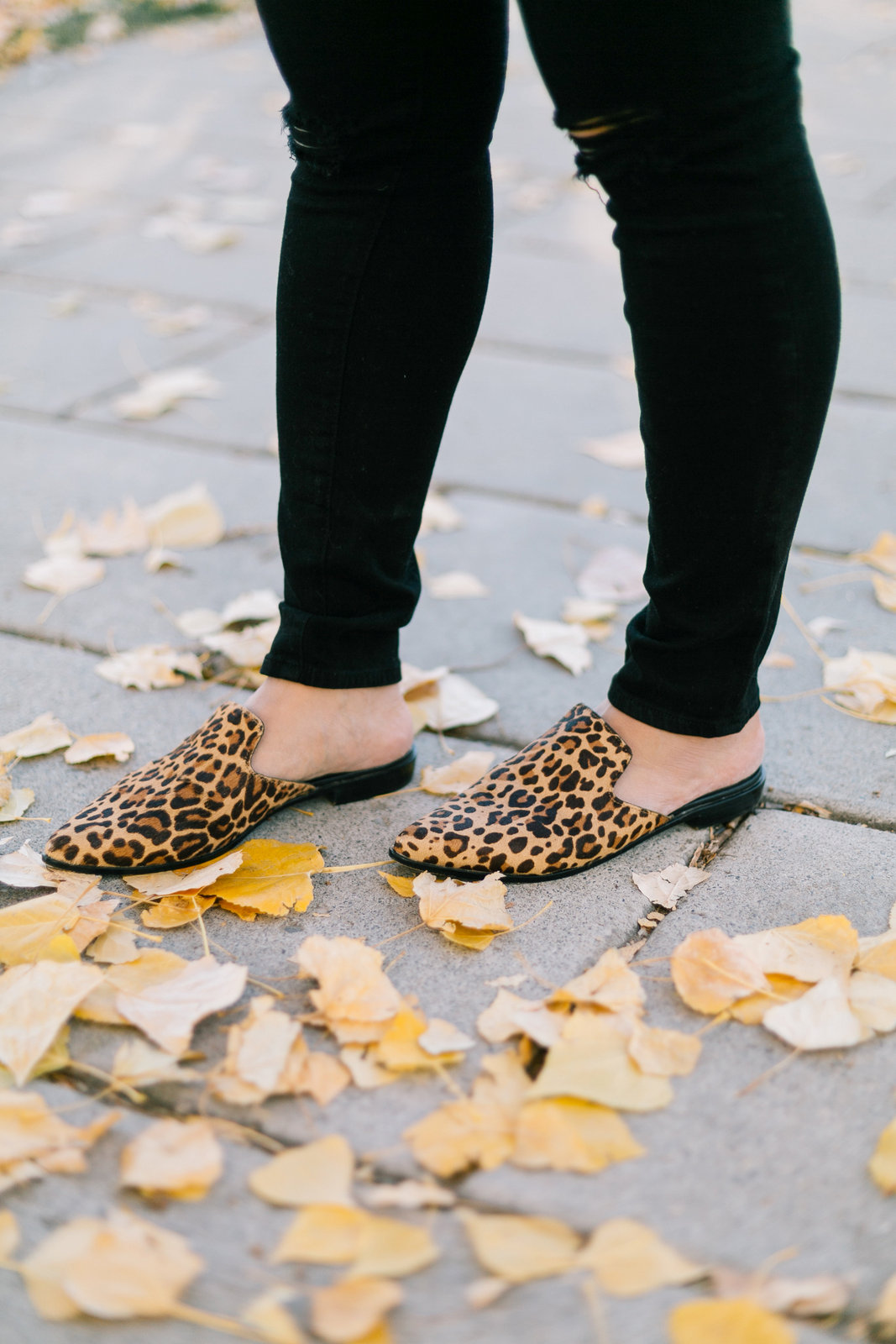 4. Mules – They are slip on shoes, there are so many cute varieties, and you can literally run out of the door so fast with them. They are like stylish, closed toed slippers. And P.S. I ALWAYS size up at least half a size or a whole size!! Always always!
5. Sneakers – Athleisure is SO in right now and you can complete the look with a cute pair of sneakers. You don't need to stick with Adidas or Nike, there's so many brands that make cute, casual and comfy ones! And of course, there are another thing that is nice to own in multiple colors (to go with all your casual outfits)!
6. Hats – Bad hair day? Wait isn't that almost every day? If you don't have time to perfect your messy top knot (that actually takes longer to make look messy than you think), then throw on a baseball cap. Or even a beanie with a pom pom on top for the cold weather months! They cover up any grease in your roots (woot!) and they are actually really cute on a lot of people, you would be surprised. I was never much of a hat wearer, but they don't look half bad!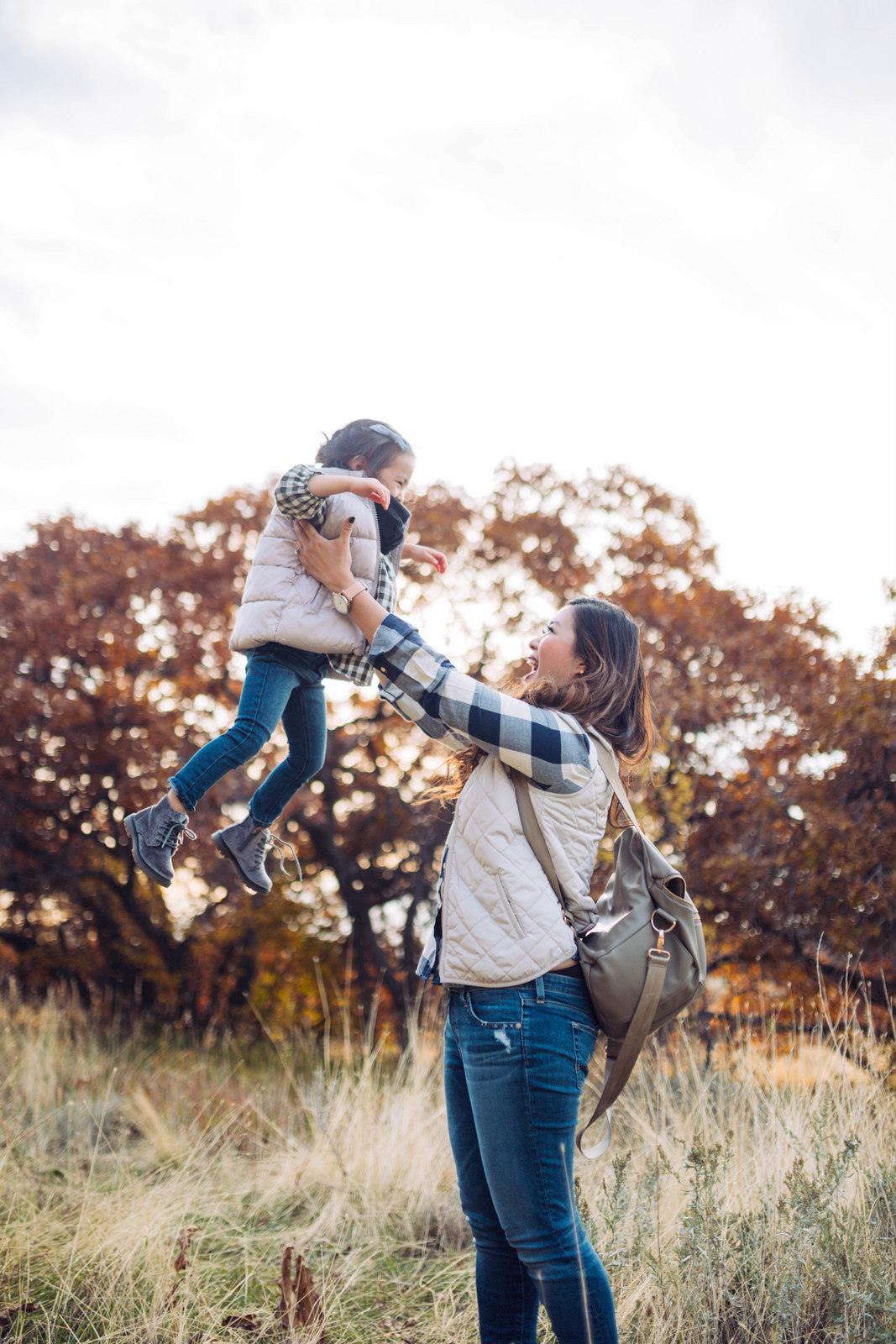 7. Backpacks – My favorite bags hands down are the ones I can be hands free. Backpacks or crossbody bags are all I want to wear when I am with my kids. VIvian, 3, still needs me for a lot of things so I need my hands to be able to hold her, get her snacks, all the things!!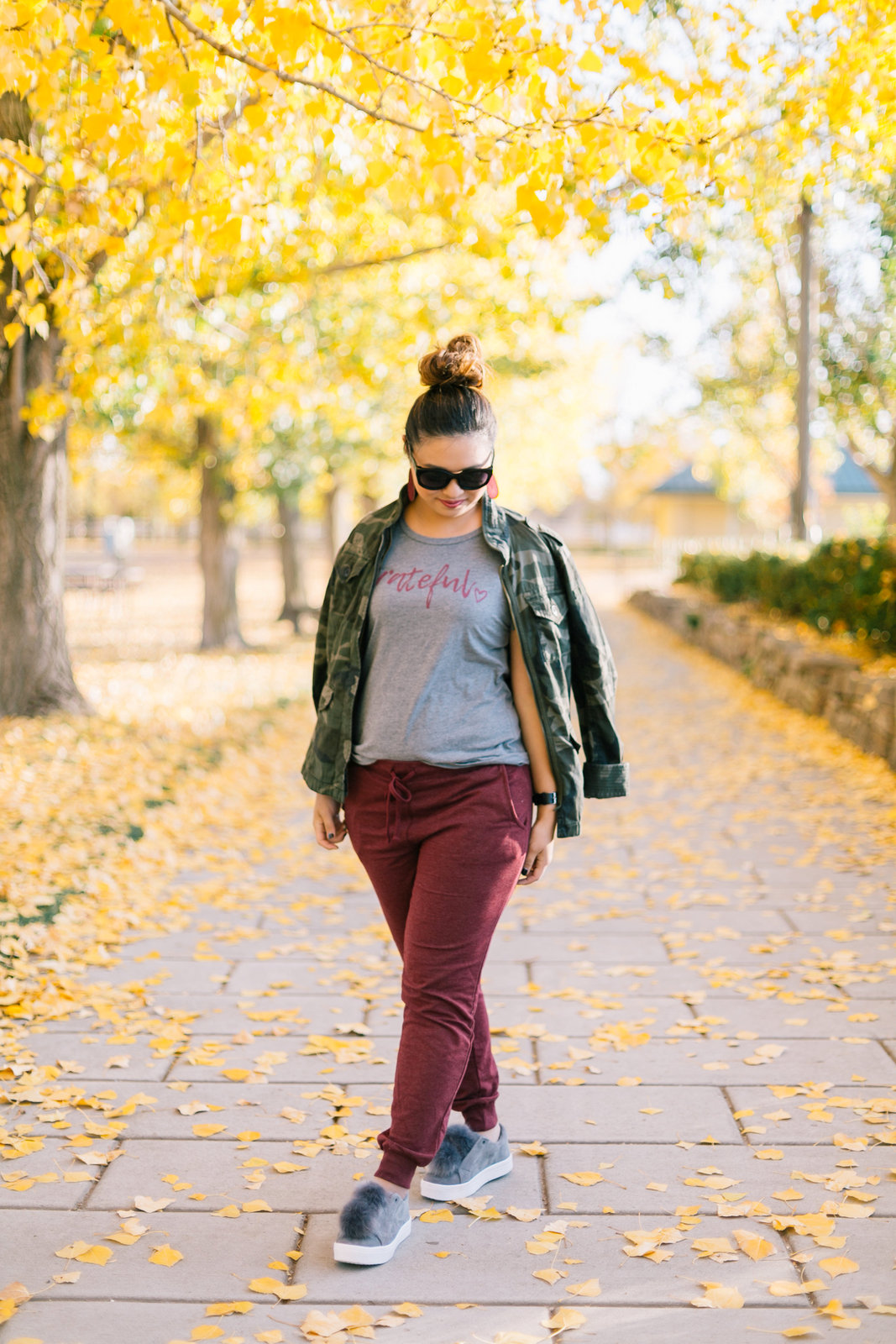 Photography by Brittany Nikole Photography
Outfit Details:
Tee c/o Cents of Style (order $29.99 or more on 11/3 and get a free Grateful tee)!
Joggers c/o Jane
Shoes: Sam Edelman
Jacket: Abercrombie
Earrings: Nickel and Suede