Hi friends! I am back with another Trunk Club, they are one of my favorite boxes to get, I tell you! As a recap, you get assigned a stylist (mine is awesome), she works with you on what new pieces you need to add to your wardrobe and then sends a box to your house a few days later. You get 5 days to try things on, keep and get charged for what you want, send back what you don't want or even exchange items. If you have a Nordstrom card, any styling fee is waived. I was hesitant about getting a Nordstrom card back in the day, but it's got amazing perks like points that can be used towards Notes, which is just free credit back to Nordstrom haha!
Sign up for Trunk Club HERE!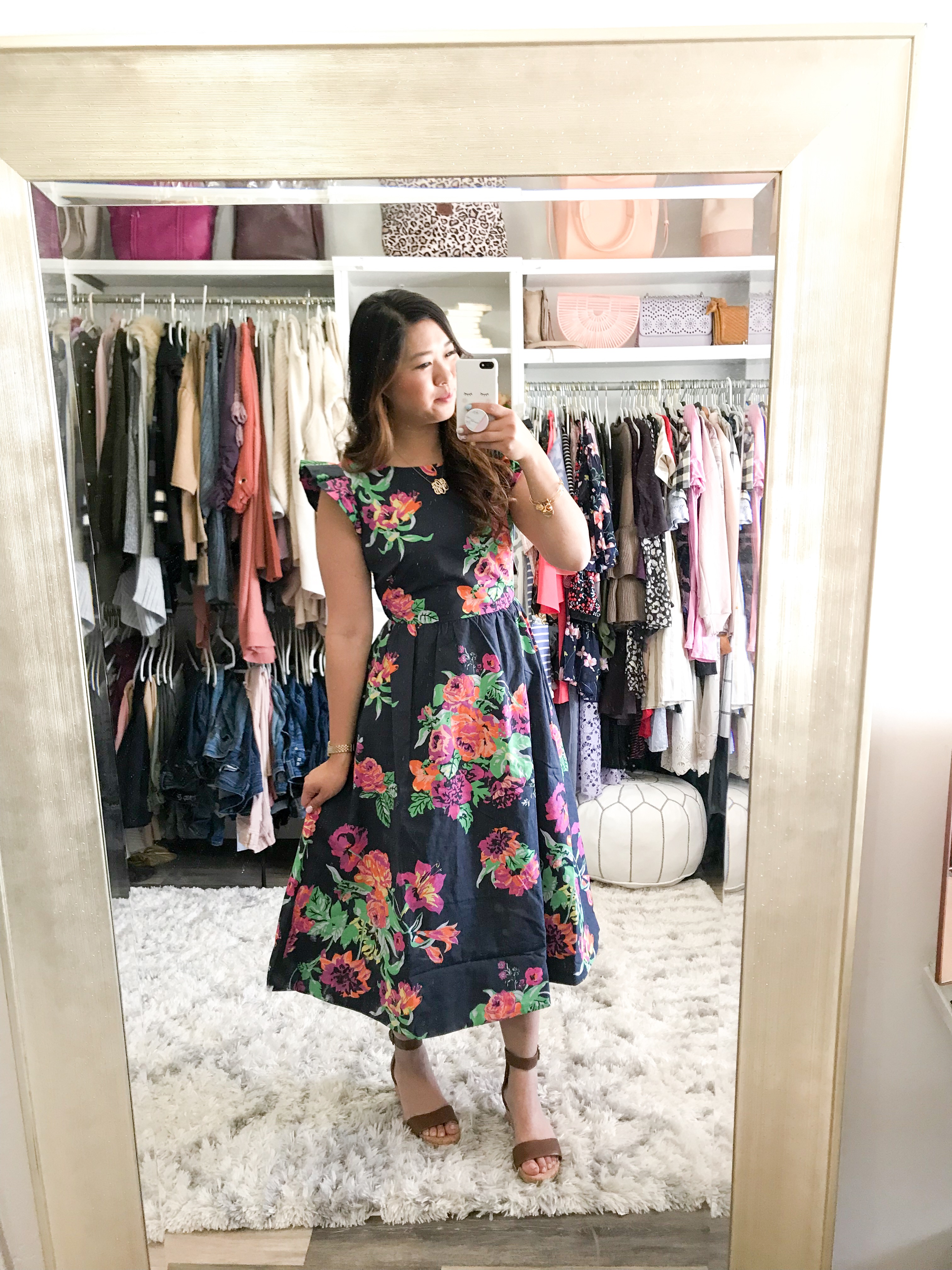 1. Floral Midi Dress – Size 6 – This dress is absolutely stunning and probably get the best reaction in my Instagram stories. The fit is very flattering, the ruffles on the sleeves are adorable and it's just a great special occasion dress. I can see myself wearing it for a baby shower, brunch, or wedding! The only thing is that I actually don't have an occasion coming up to wear it to or else I would have kept it for sure. RETURN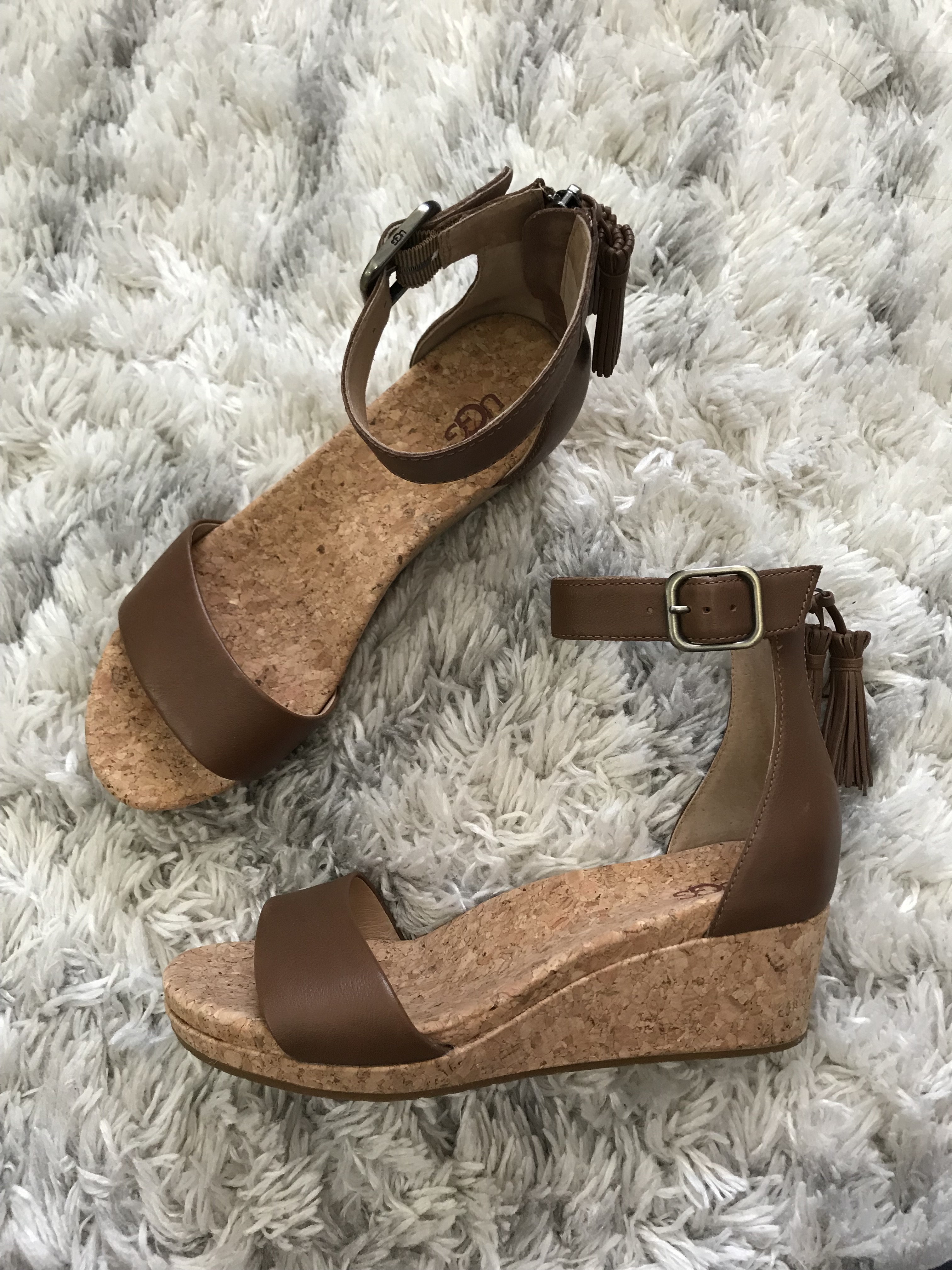 2. Wedge Sandals – size 8 – So I am between a 7.5 and 8 in shoes and sometimes have a hard time with shoes in general. I went for an 8, but would have needed a 7.5 in this. The tassel is cute and these are really comfy, but the price was a bit steep for me. RETURN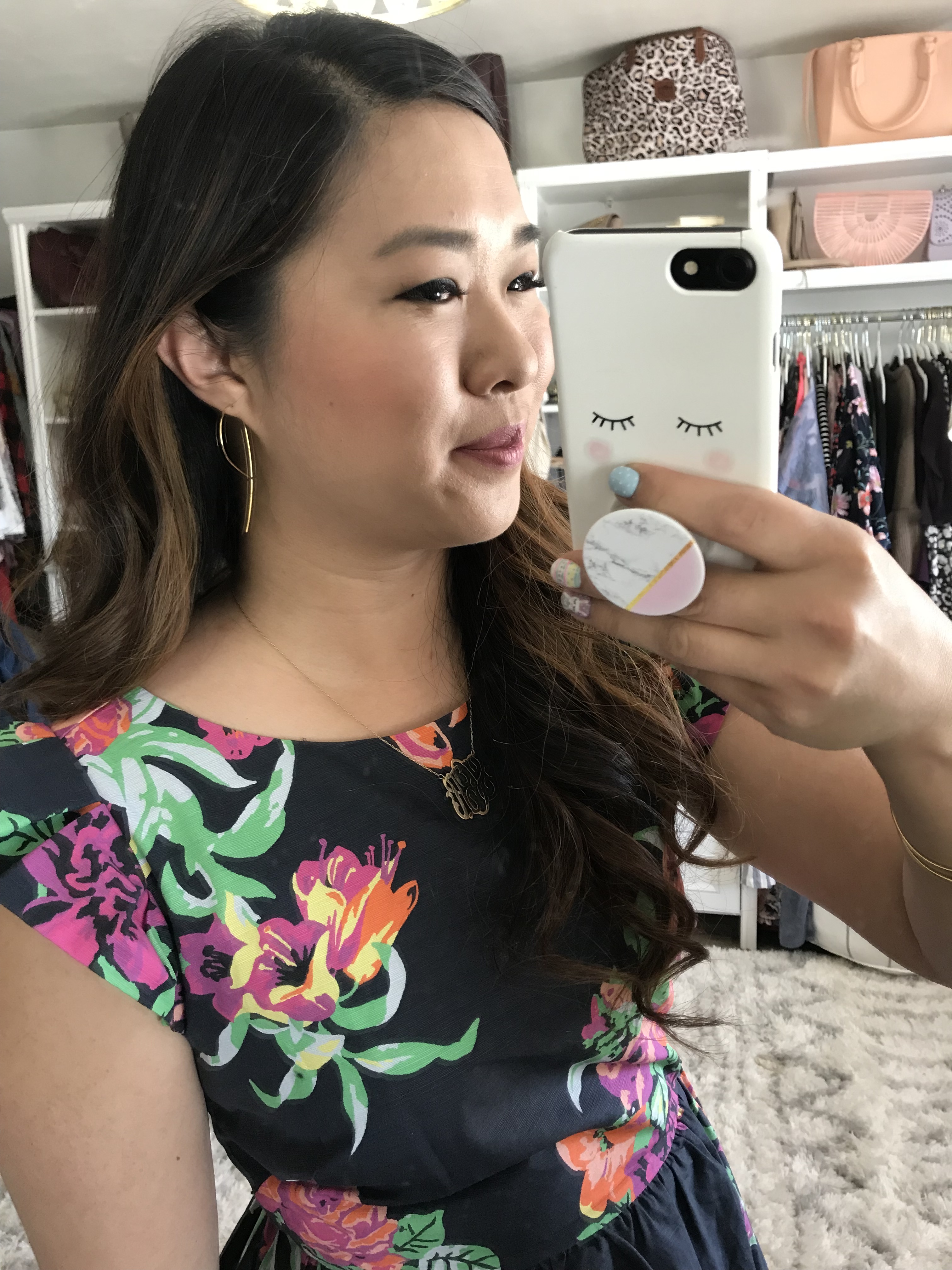 3. Threader Earrings – I loved the uniqueness of these earrings and it was a change up from studs, but still lightweight, so these were a KEEP!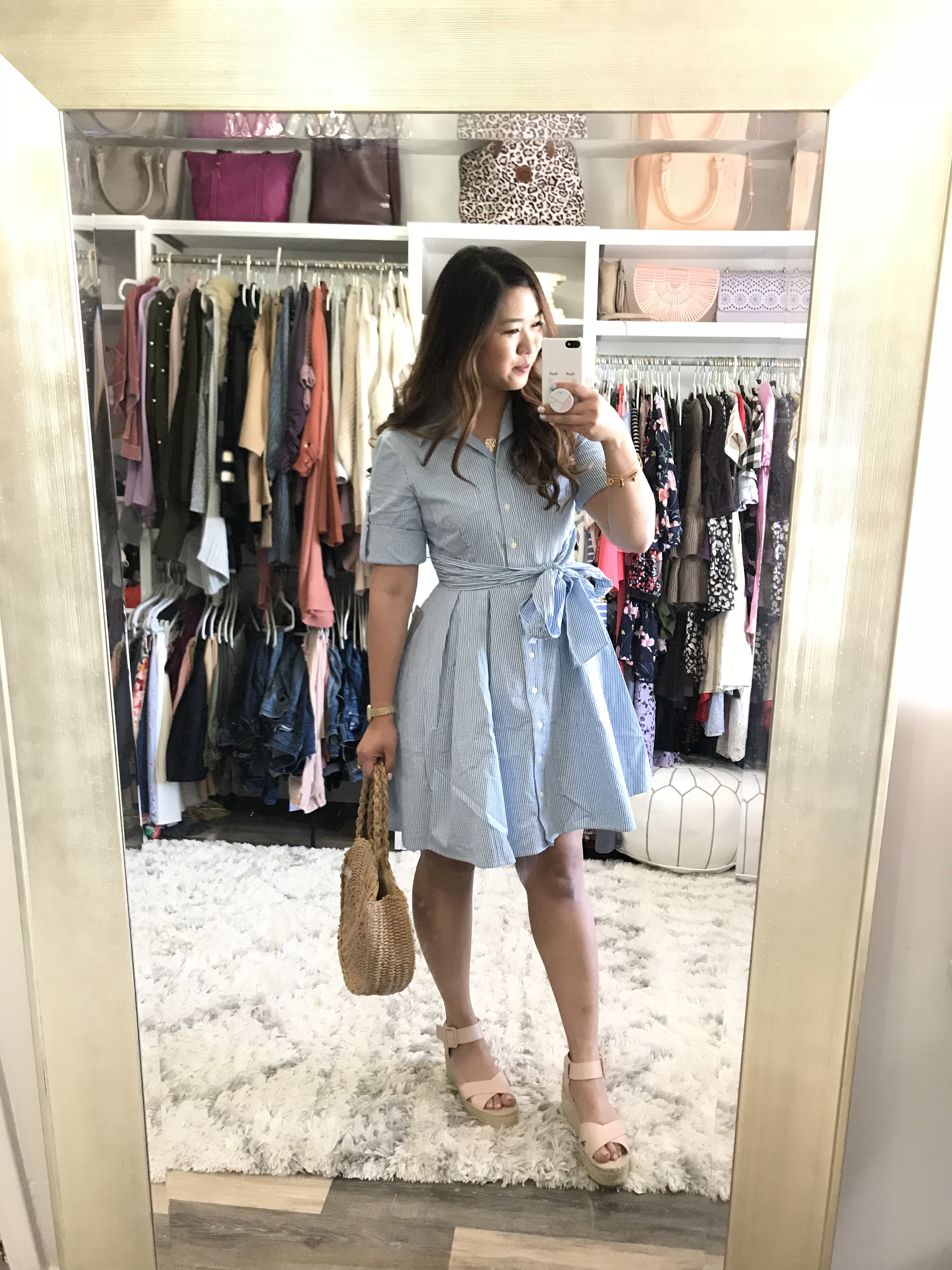 4. Seersucker Shirtdress – size 6 – This was another Instagram favorite and I can see why. I love the color and stripes, the style is flattering, it may just need a little steaming or ironing before you wear it! This dress just reminds me of picnics and sunshine! I debated a lot over this dress and whether to keep it or not. In the end, it came down to price as it is over $100, but I really loved it. RETURN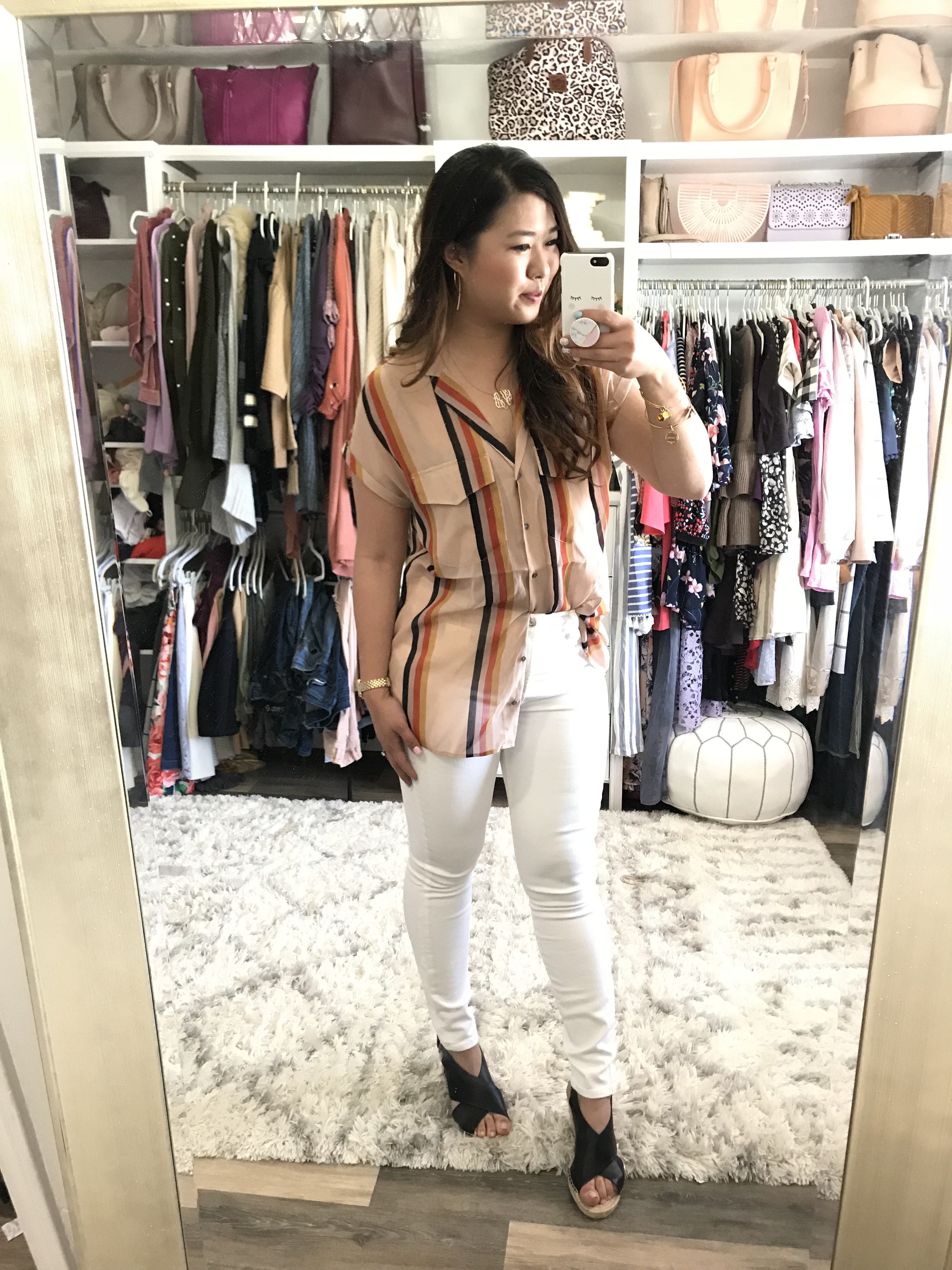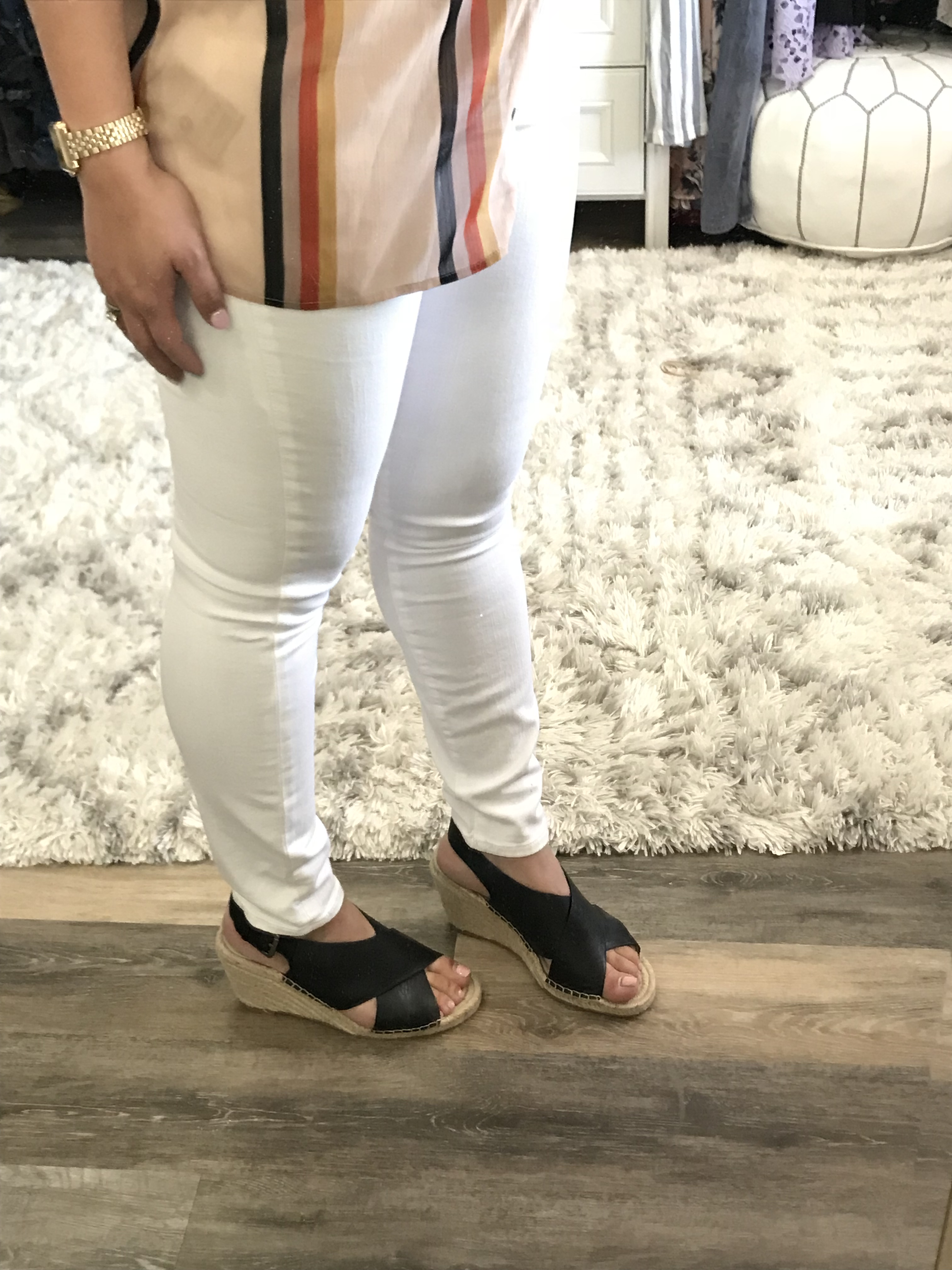 5. Striped Shirt – This shirt was a little bit out of what I would normally wear, well in terms of the colors but I was digging it. It feels a little bit retro! It is sheer though so a cami underneath is needed. I ended up not keeping it though because I didn't think it was worth the price. RETURN
6. White High Rise Jeans – size 29 – I guess I am really picky with white jeans, as I should be, and these were decent but I didn't love how my legs looked in them. Maybe I am not really destined to wear white jeans much and I should just stick to dark! RETURN
7. Espadrille Wedge – size 8 – This shoe might have been my least favorite item from my box. I don't love the wide straps and just didn't think the shoe looked too flattering on. RETURN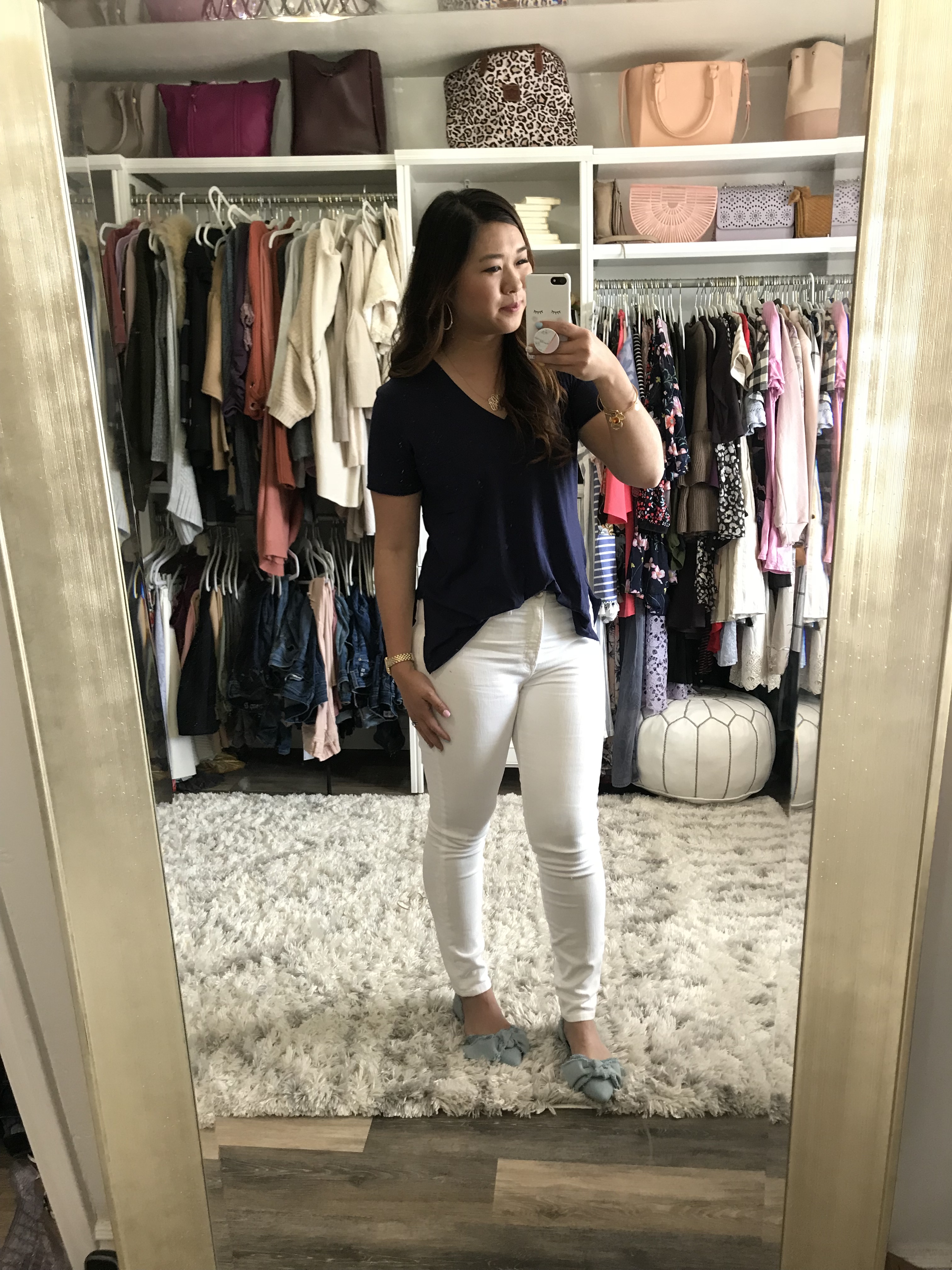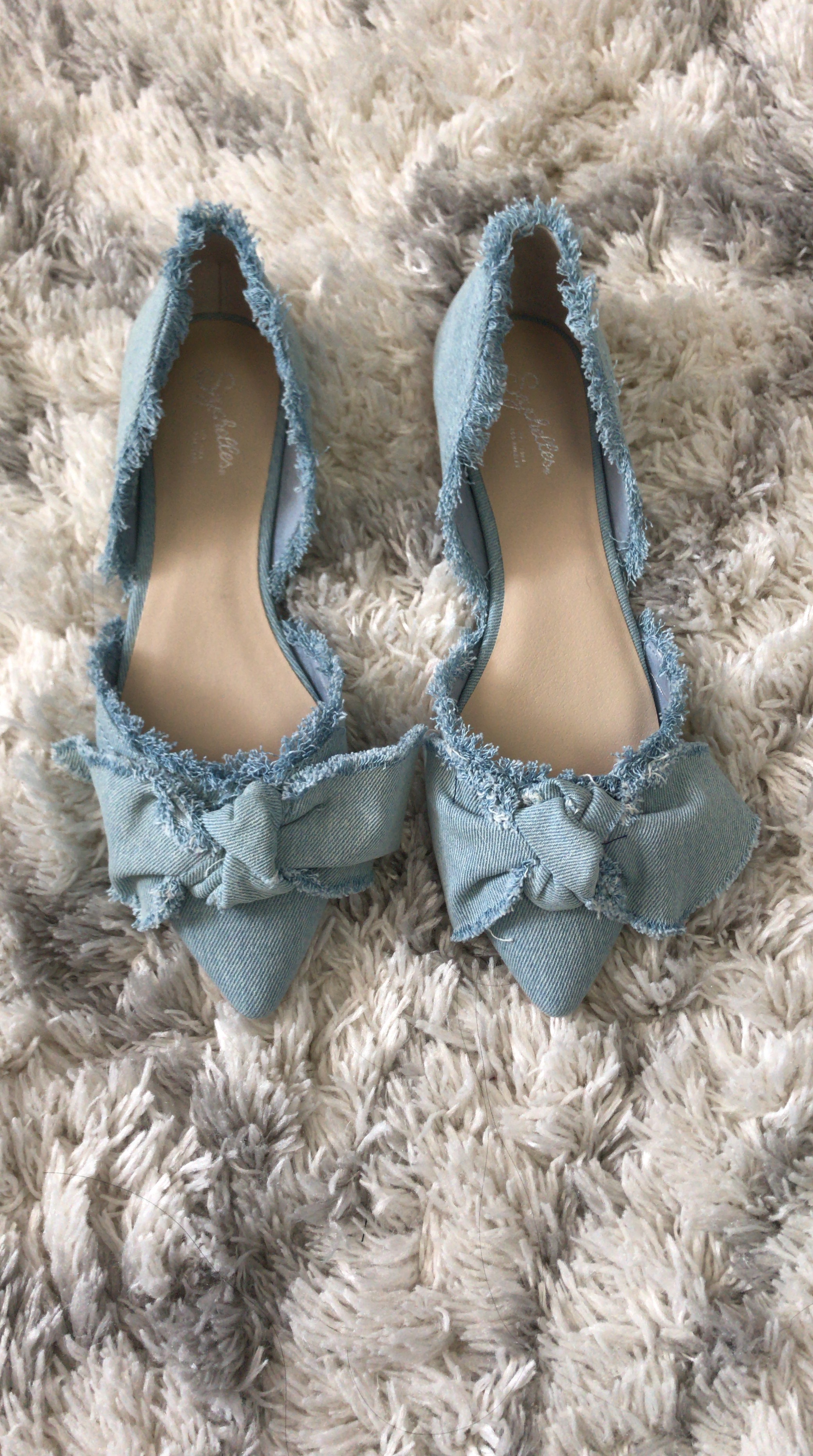 8. Raw Edge Slit Tee – size Medium – This tee is a GOOD one. It's super soft, has a raw edge and a great price point. I love love it and highly recommend! But I do have a navy tee already so I did RETURN.
9. Chambray Bow Flats – Size 8 – These shoes fit SO well. They are stinking adorable and go well with white jeans!! I also have similar bow shoes to this so I didn't keep them but I would recommend them! RETURN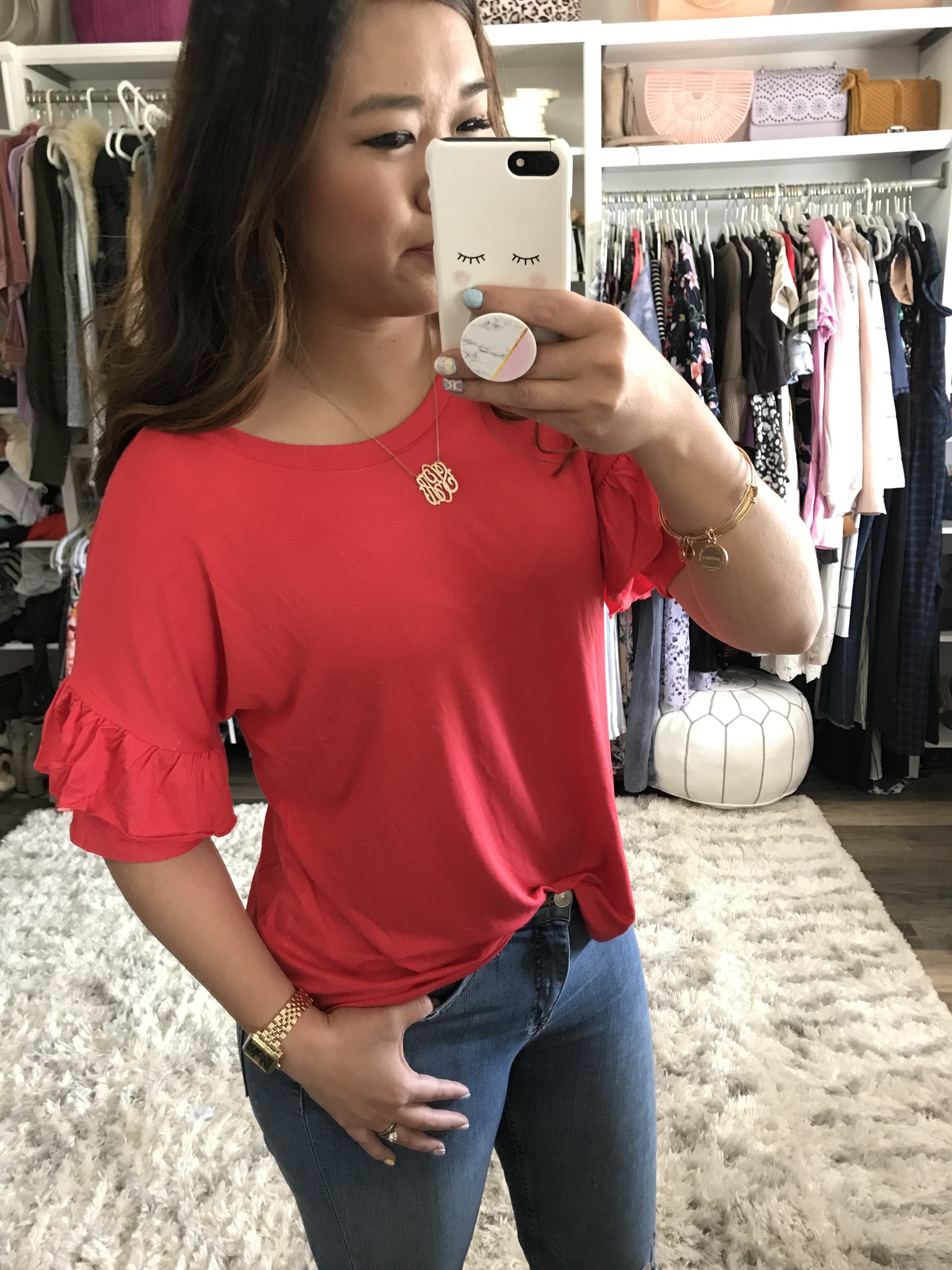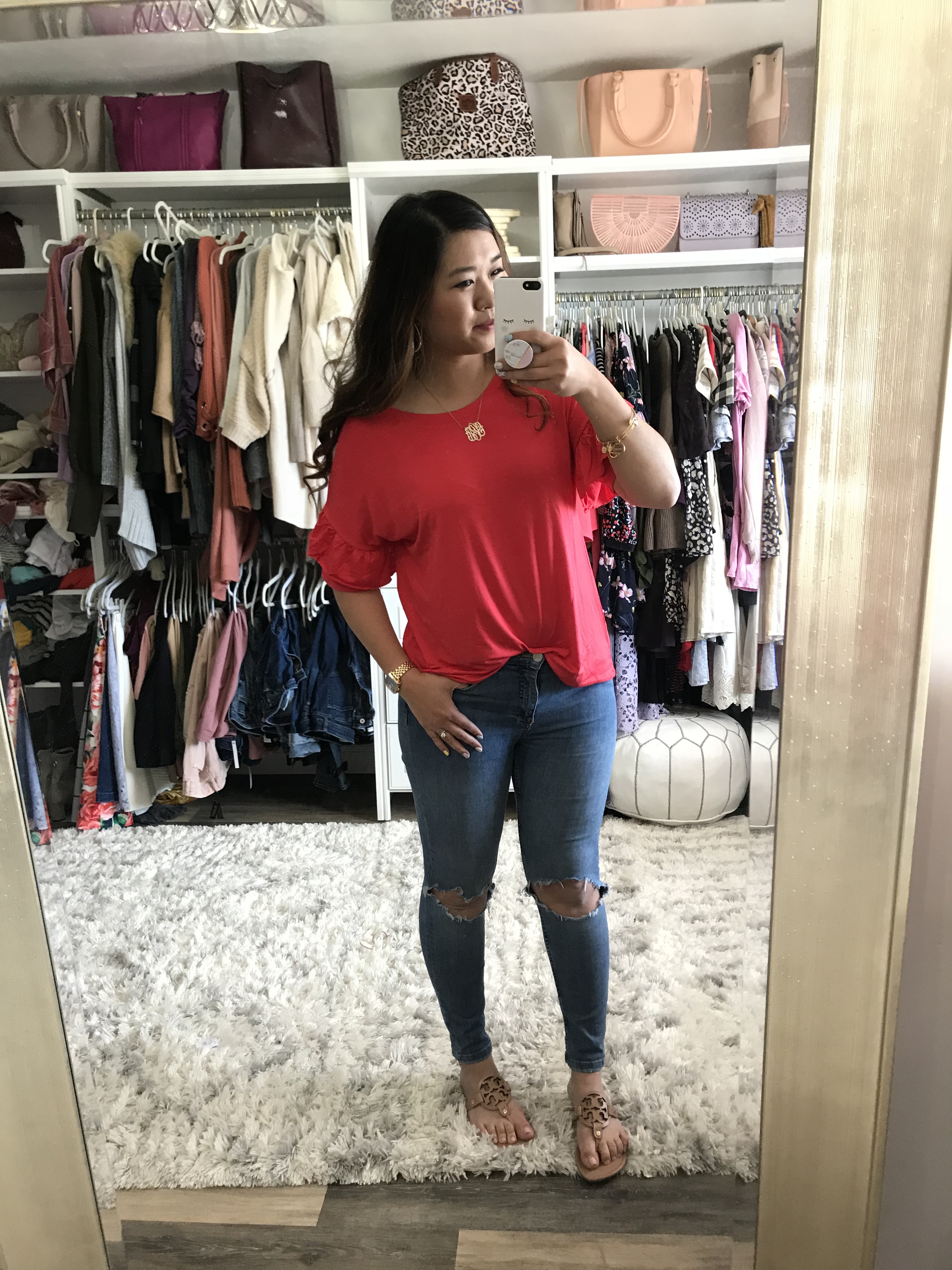 10. Ruffle Sleeve Tee – size Small – This was hands down an Instagram favorite and mine too! It does run big so you need to size down one. I liked the color, but didn't love it so I did swap it for a Goldenrod Yellow color which I hope will work out! EXCHANGE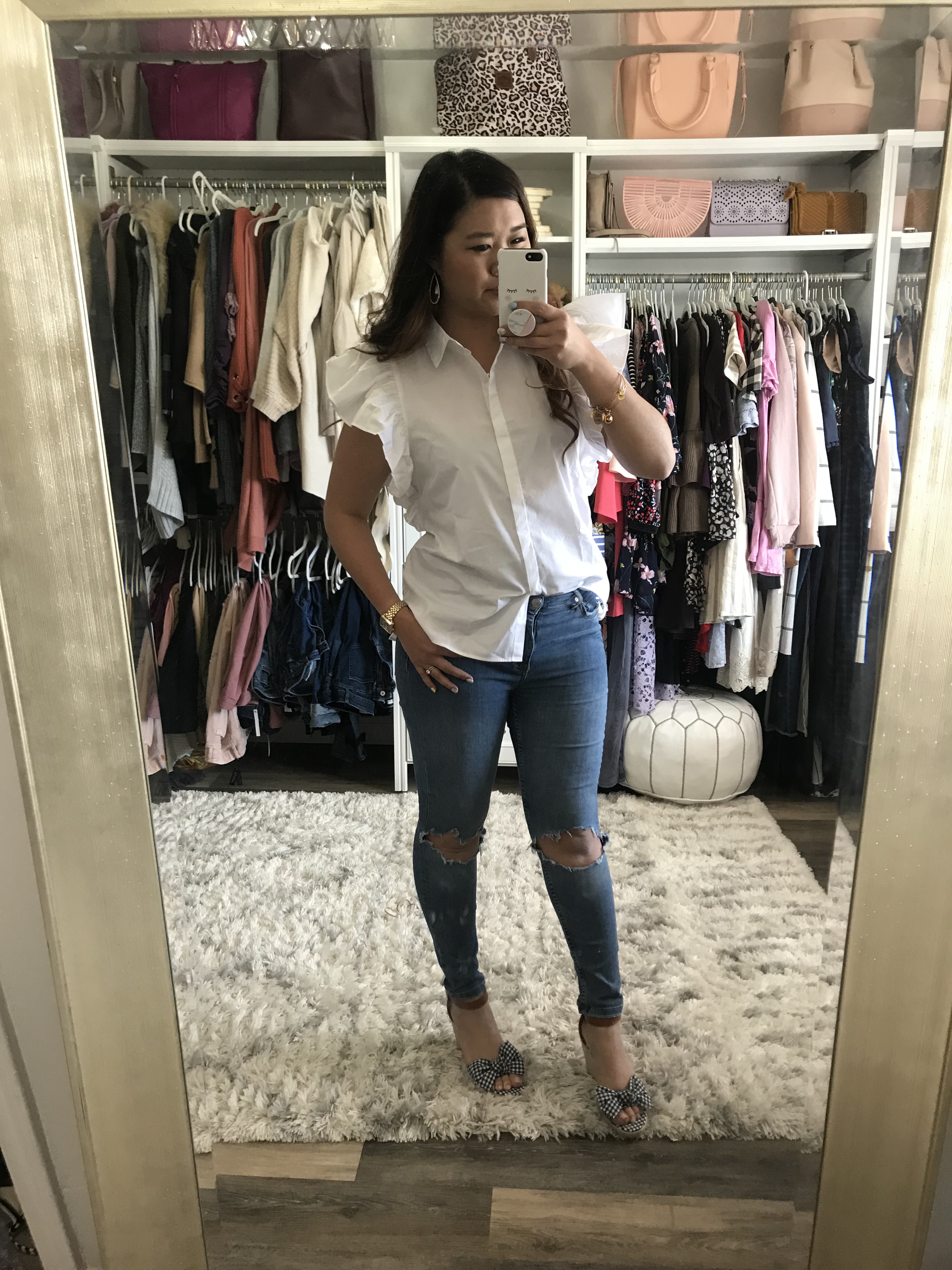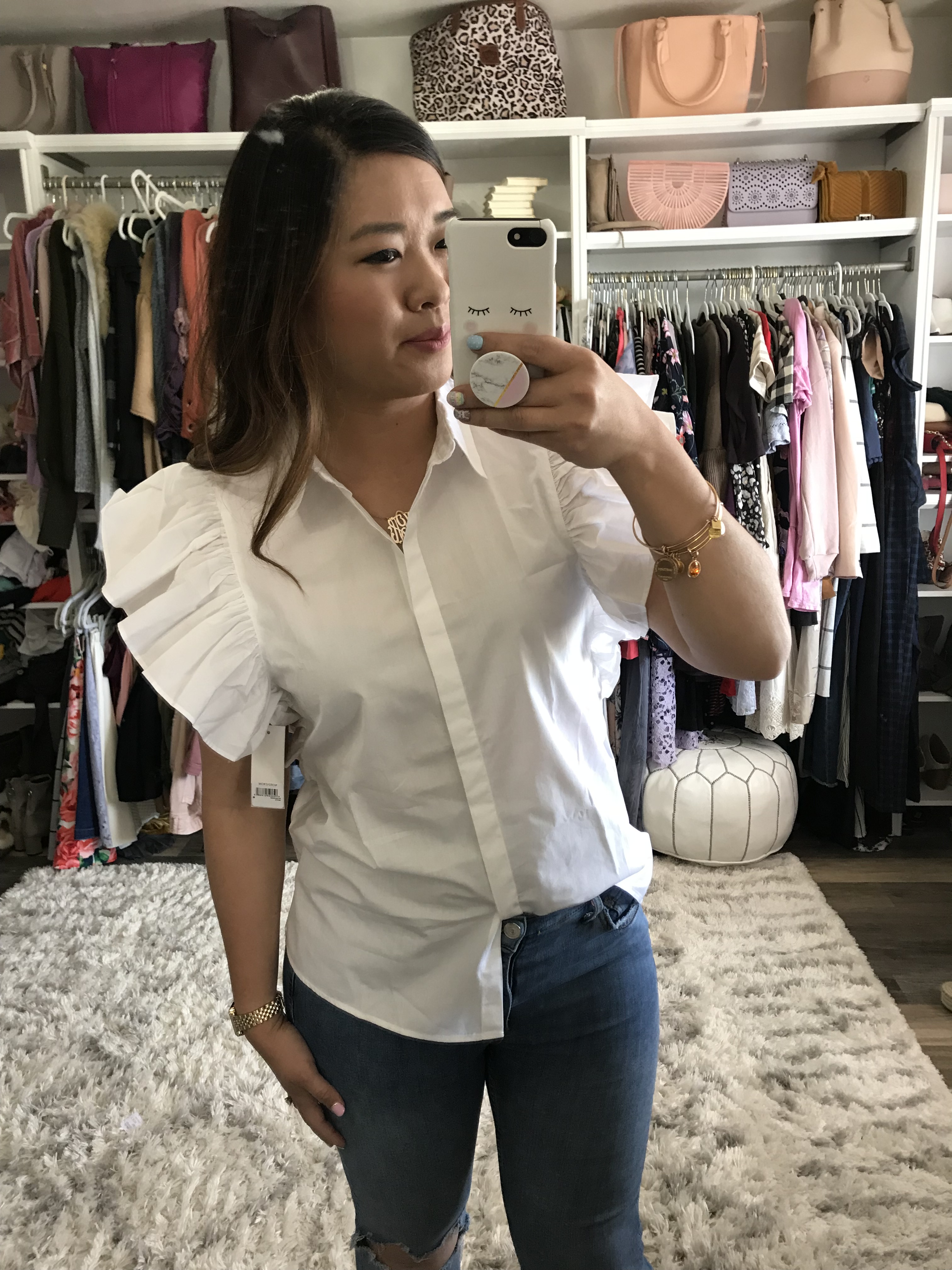 11. Ruffle Sleeve Top – size Medium – I was so torn on this top. I love it because it's a clean, crisp white, but couldn't decide if the ruffles were cute or too much! I think in the end it grew on me actually, but I did return it. If anything, this one might be the one I regret letting go of… RETURN
Shop my Trunk Club here:

Which ones were your favorites??
See my previous Spring Trunk Club here!