Is anyone else sad that pumpkin patch pictures (or pictures in front of Trader Joe's pumpkins) won't be showing up as much anymore now that October is over?! In a blink of an eye, the month of October is over! This past month was filled with so many great deals that a lot of you took advantage of! Below are my top 10 selling items from October.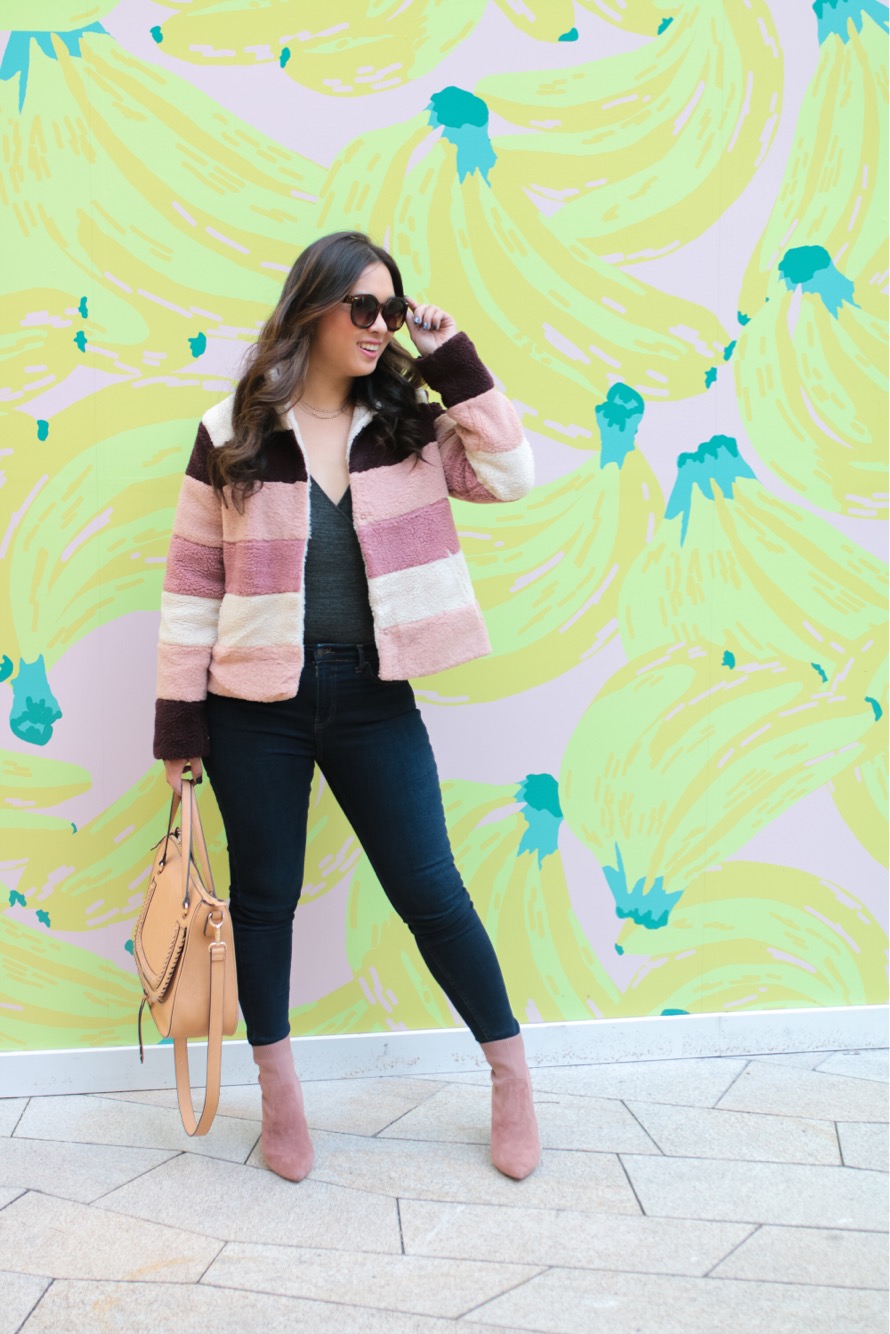 10. Amazon Women's Round Circle Sunglasses Mod Fashion (Tortoise – Brown Lens) – Sunglasses never go out of style and these are so cute and affordable! I wear these a LOT so it's no surprise it made the monthly top selling list again.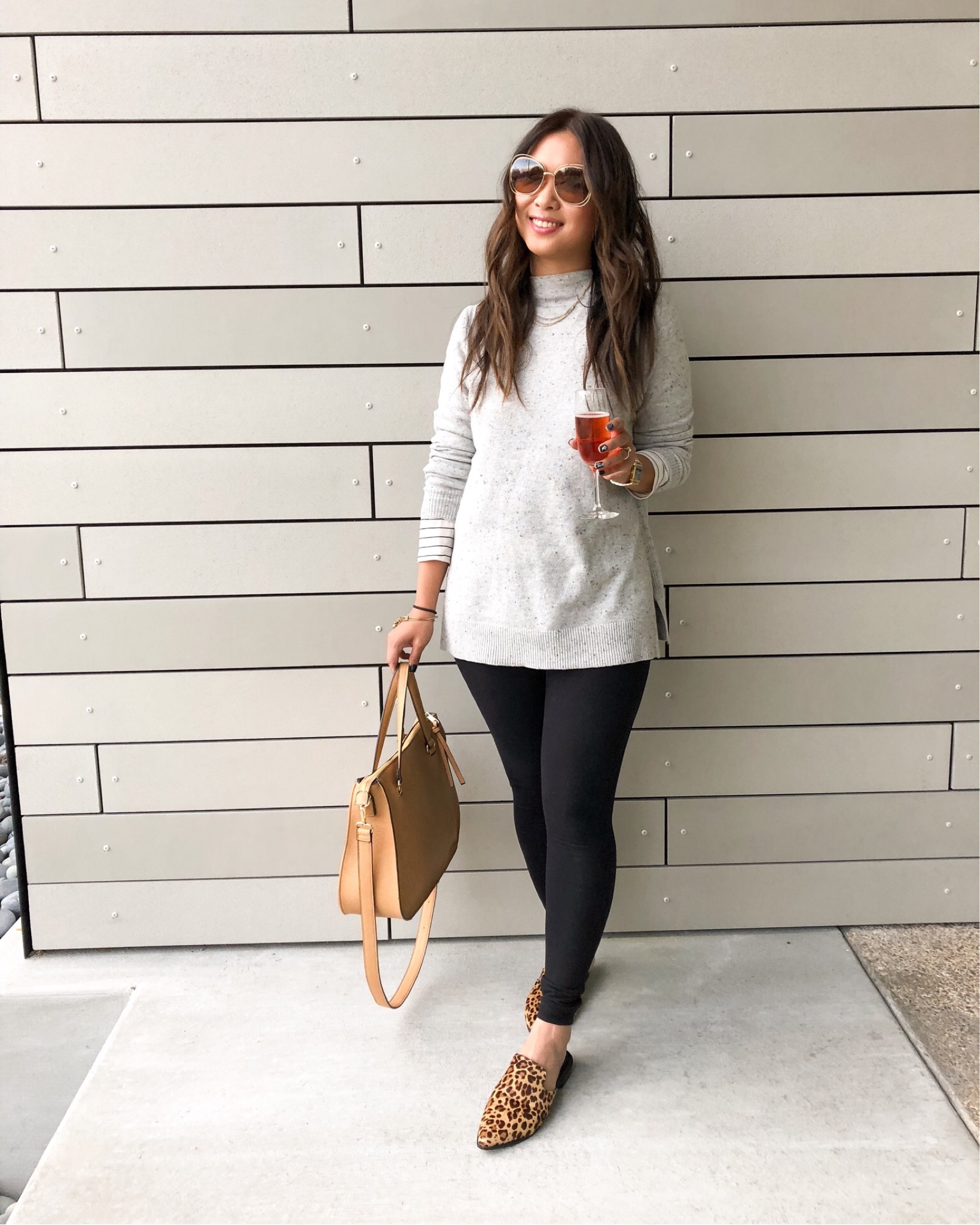 9. LOFT Flecked Mock Tunic Sweater (size Small) – I am obsessed with the mock neck lines on sweaters and this one is no exception. The speckles add a nice touch to an already amazing sweater. This one is a great length for leggings as well.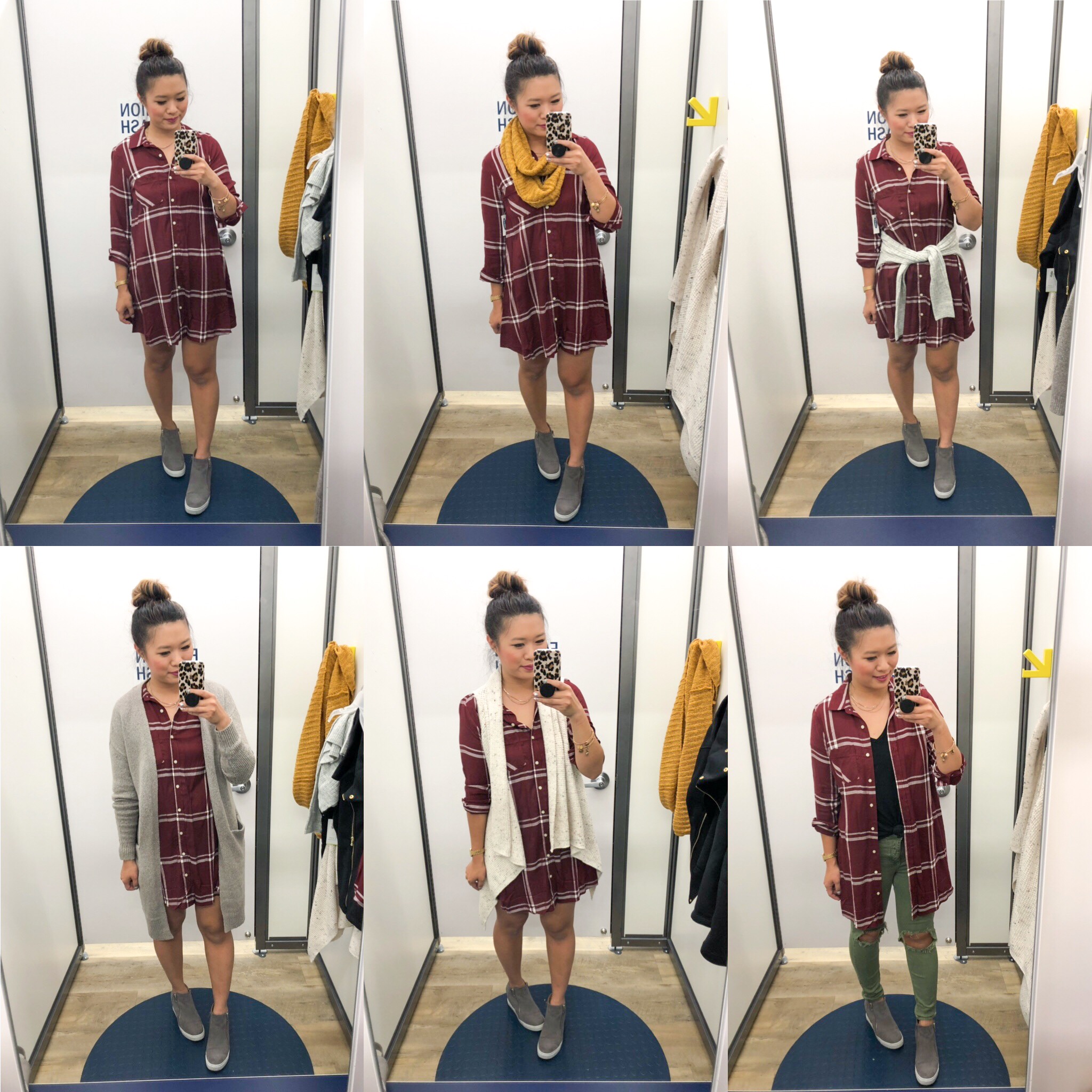 8. Old Navy Womens Plaid Swing Shirt Dress (size Small) – I styled this dress 6 different ways on my IG and the response was amazing! It is a versatile dress that you can dress up or down. I absolutely love this burgundy color for fall!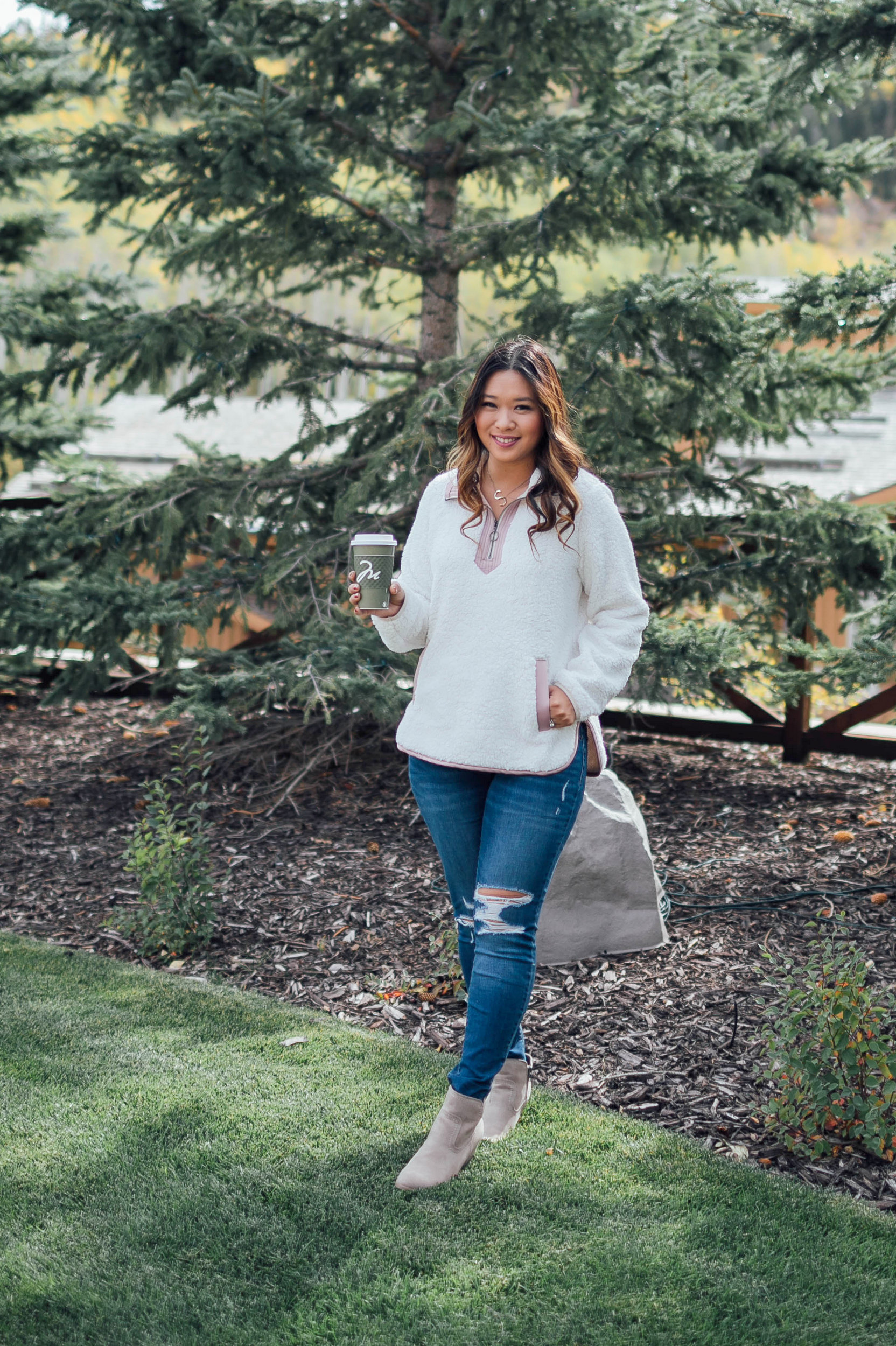 7. Abercrombie Sherpa Half-Zip Pullover (size Small) – Last year's pullover was a big hit and this year's latest version of the sherpa pullover is just as popular. I love how soft it is and the plaid colors are so cute for fall!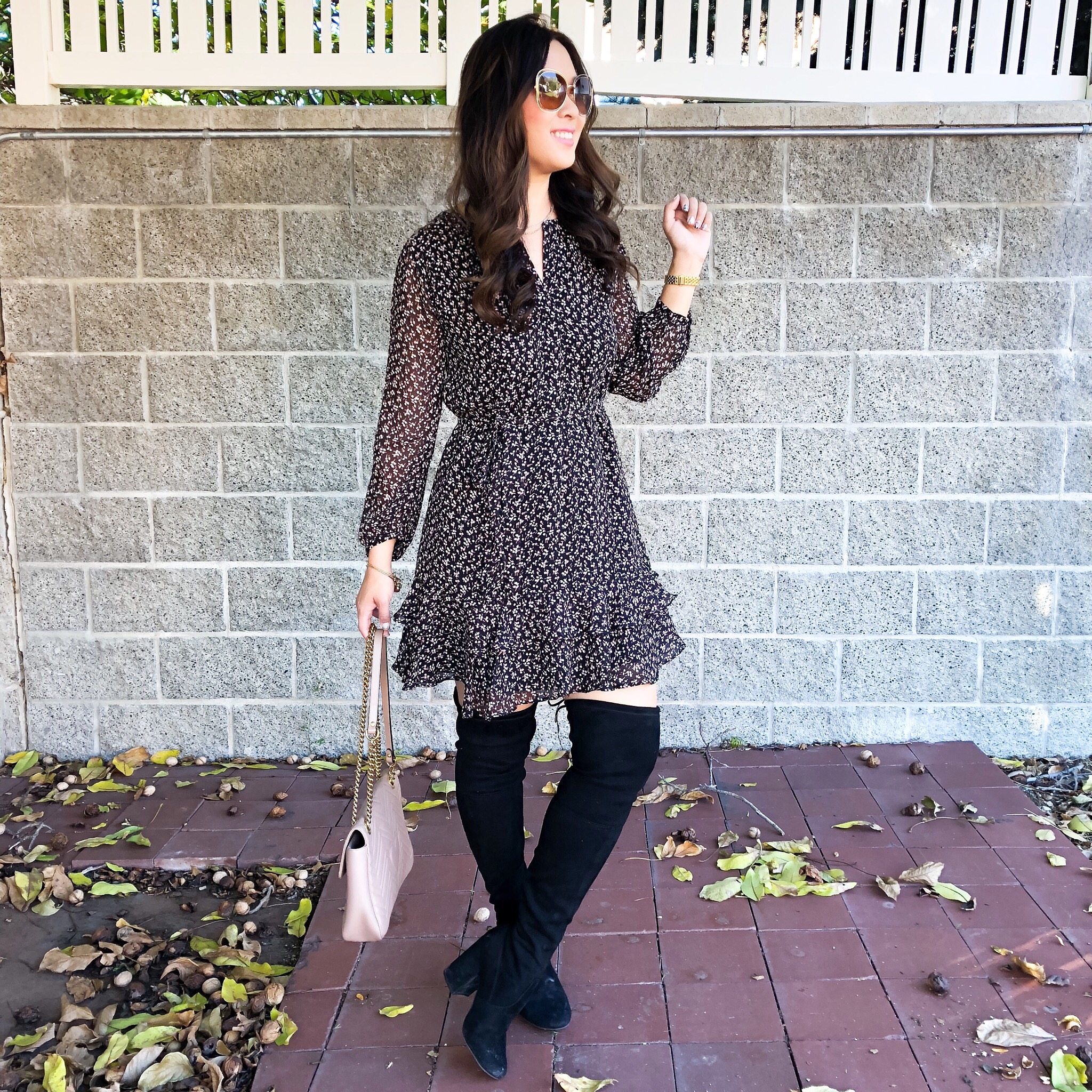 6. LOFT Meadow Ruffle Shirtdress (size Small) – I fell in LOVE with this dress once I saw it. I love it even more once I tried it on. The print, the fit.. it's just perfection!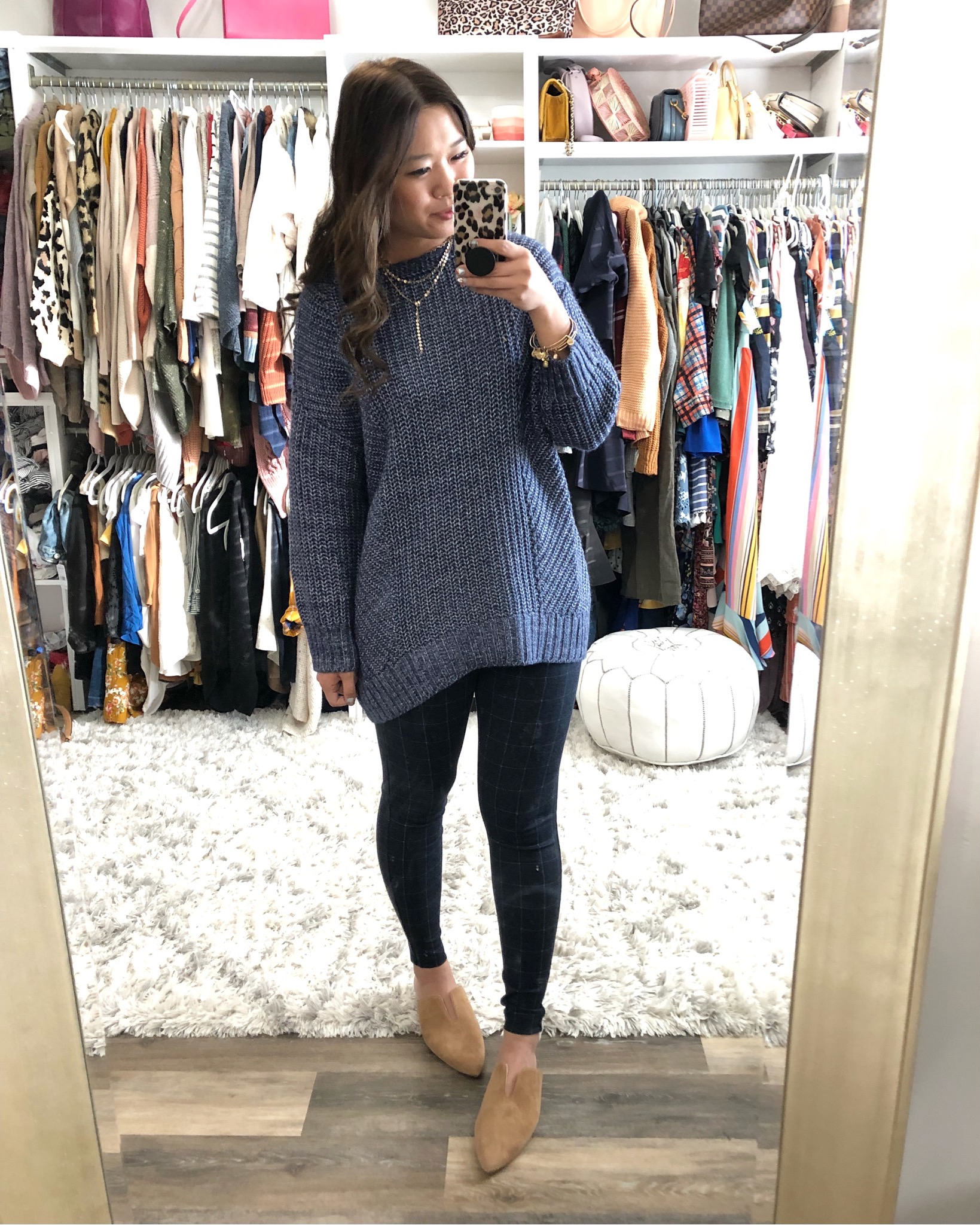 5. Lou & Grey Stitchy Tunic Sweater (size Small) – Lou & Grey makes the best sweaters every year. This one is a gorgeous color and great with leggings. It's so soft and great to lounge around in on a chilly fall night. It does run big so I would size down but if you like a baggier fit, stick to your normal size.
4. Target A New Day Leopard Print Pullover Sweater (size Medium) – Leopard is definitely the print of the season! I do have a small obsession with leopard so when I saw it, I knew I had to share it with my fellow leopard lovers! This sweater is not itchy and I love the colors on this one. (See my All Things Leopard post for more leopard inspiration)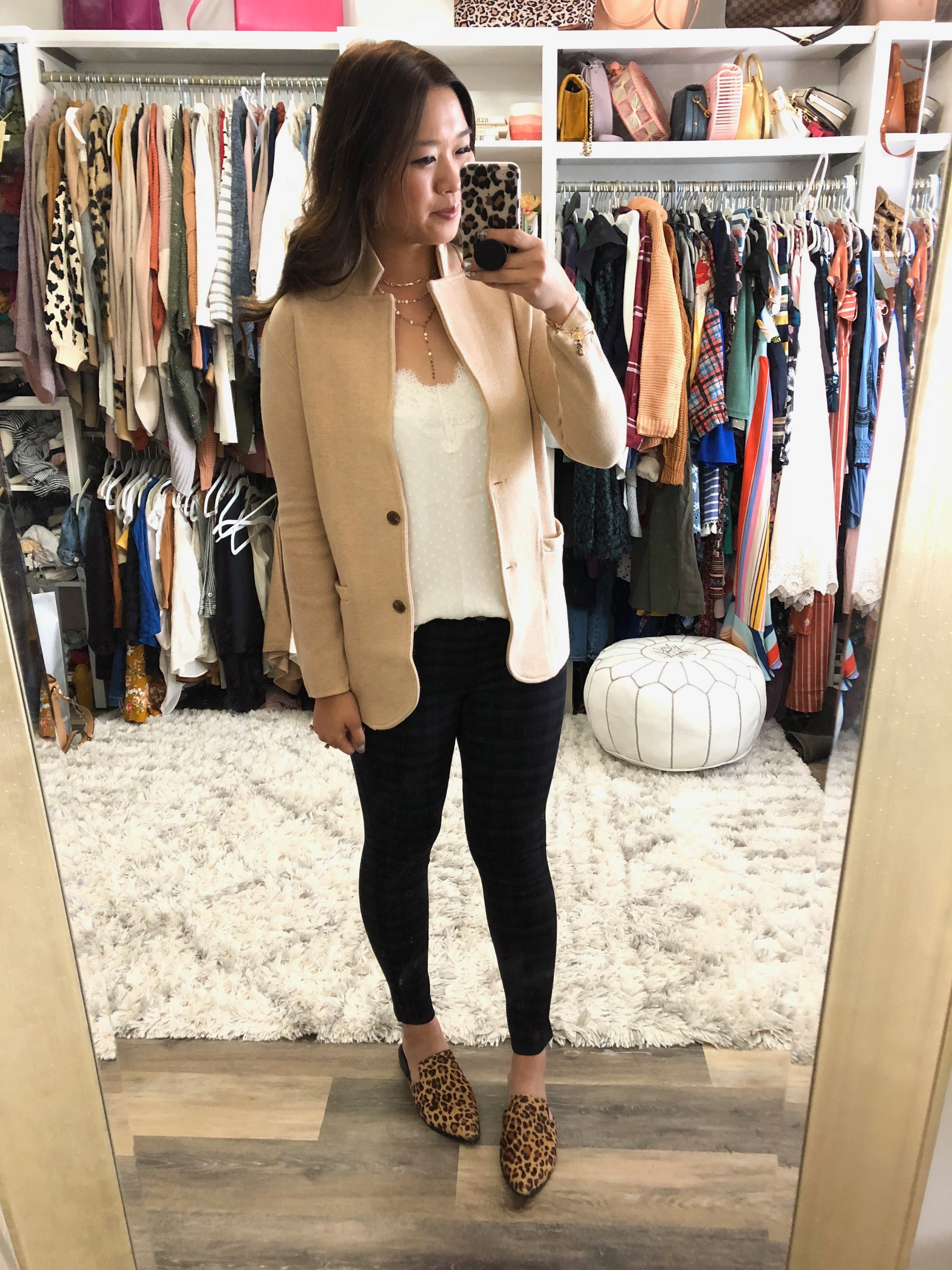 3. J.Crew Factory Sweater Blazer (size Small) – Everyone needs a blazer in their closet and this one is a good one! It's made of cotton so it's not itchy which is a plus. It's not as heavy as the J.Crew one but I find it to be great for layering and still keeping you warm.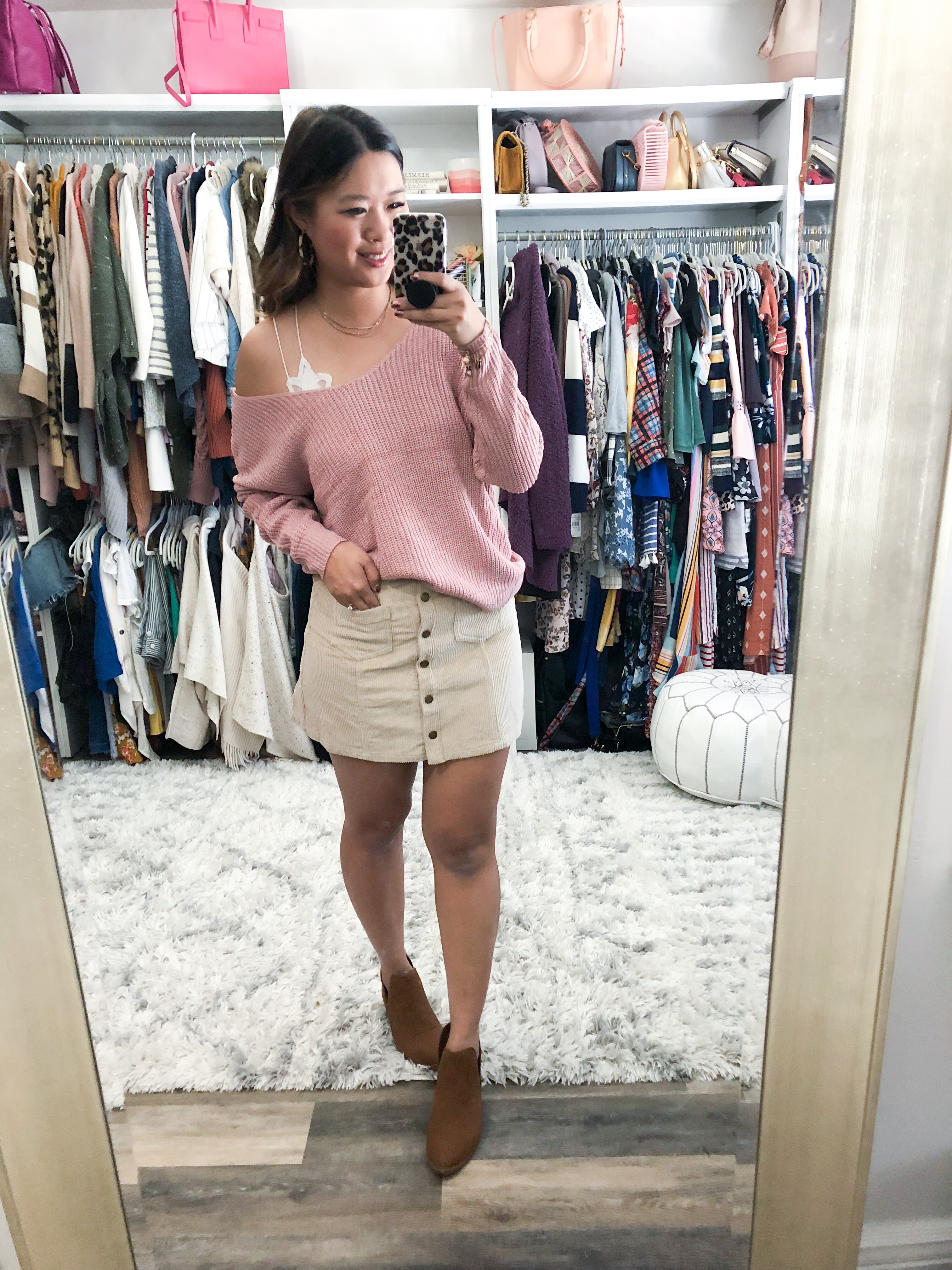 2. Free People Adella Lace Bralette (size Small) – This bralette went on crazy sale and you all snatched them up! I love having this adorable bralette peeking out when I'm wearing something off the shoulder. Much cuter than my regular bra strap!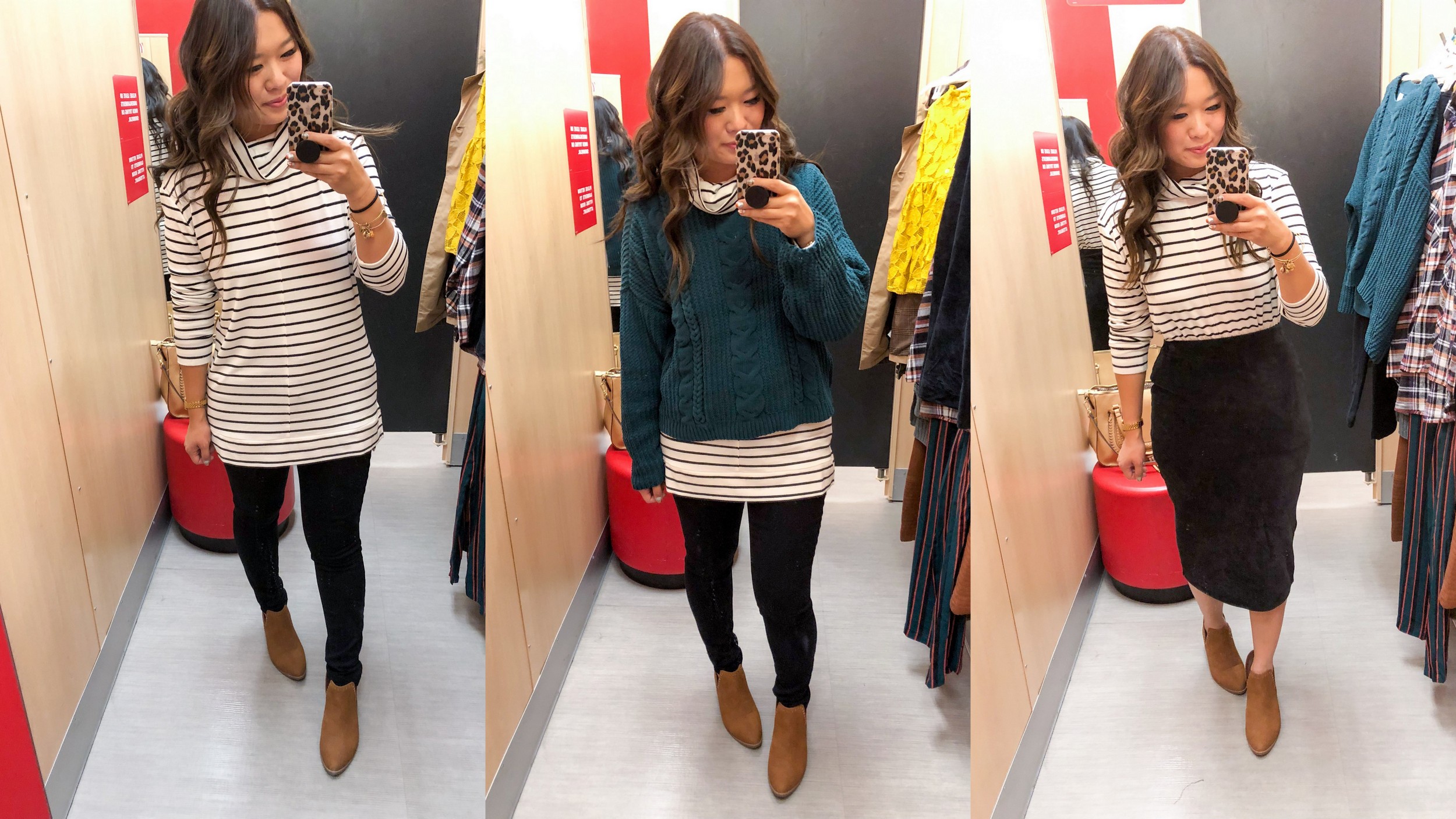 1. Target A New Day Striped Long Sleeve Cozy Cowl Neck Top (size Small) – It is no surprise that this top was the number one seller for this month. When I tried it on, I couldn't wait to share how cute it was! Stripes? Check. Long enough for leggings? Check. Soft and cozy? Double check!
Have you bought any of pieces and love them too? Remember that I have a weekly contest on my IG account. When you send me a message or tag me in a picture or story wearing something that I have recommended, I choose one winner to send a surprise package to! I also love featuring you all when you try something on and love it!