Hi friends!  Hope you all had a very MERRY CHRISTMAS (for those of you who celebrate it).  Since my husband and I just went on our cruise last week, we decided to stay home for this Christmas/New Years and just relax and catch up on life.  It was a little sad not getting to visit either one of our families this time around but at least we have each other.  🙂  I must say, this was probably one of the most low key Christmases I've ever had… no decorations, no responsibilities, it was just like another weekend (not that it was a bad thing or anything)!  Here's a few snaps from the day!
First we begin with my outfit for the day.  Don't let my outfit deceive you though,  it was a frigid 15 degrees out AND we had a WHITE CHRISTMAS, HOORAY!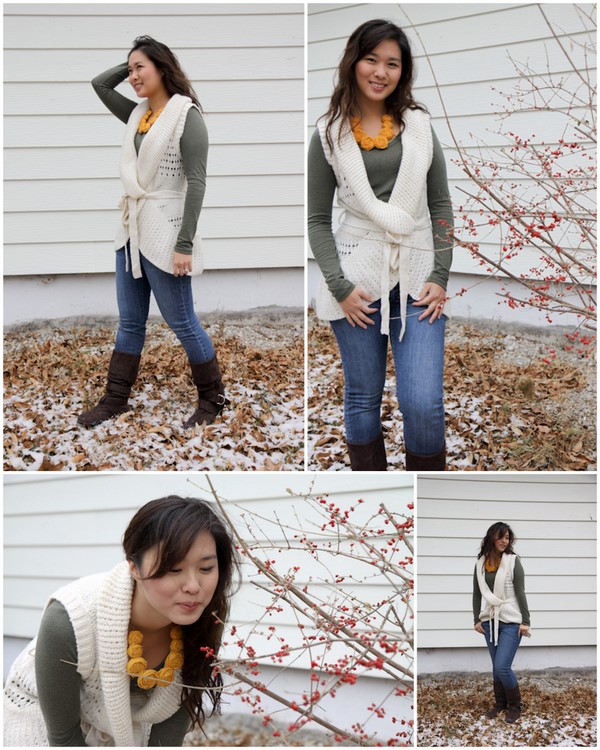 Shirt: Gap, Vest: Forever 21, Jeans: Salt, Boots: Department Store (a long time ago), Necklace: Allora Handmade
Lunch consisted of Dim Sum at one of our favorite restaurants, Pine and Bamboo Garden.  And yes, Chinese restaurants are one of those places that is actually OPEN on Christmas Day!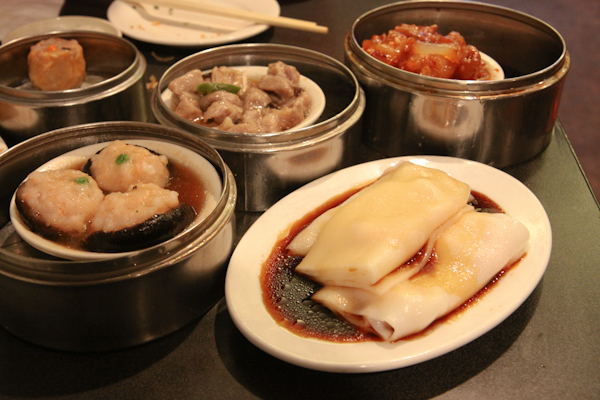 We pretty much ate like kings!  And I even got to have my favorite drink, Taro Bubble Tea, YUM (and I mean it came in a Bud Light pint glass, that's pretty gangsta if you ask me)!  We then headed to the biggest Asian grocery store in Kansas to buy ingredients for our big Christmas dinner… actually, we just made and ate Shrimp Spring Rolls…!
And then we ended the night with a Skype date with my nephew and family which really made the day complete!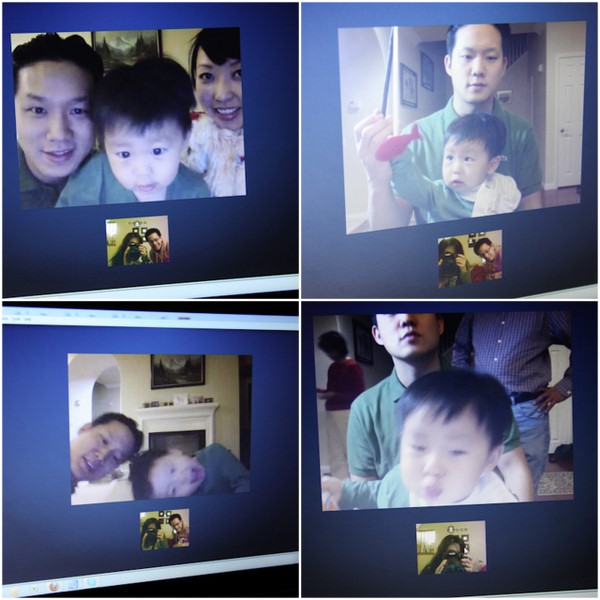 Isn't my nephew, Evan, SO FREAKING ADORABLE!??!  Gahh!!  He makes my heart smile, foreals!  And he even showed us how he plays with his new Magnetic Fishing Set toy by Cerra that we bought him for Christmas, shared some of his goldfish he was eating with us too, and gave us a BIG kiss!!  <3
What did you do on Christmas??