As you know, things have been SUPER BUSY around here! Both Marv's parents and my parents have flown in to help us pack and move and unpack these past few weeks and I can finally say that we're ALL MOVED IN to the new place! Well, the unpacking isn't finished but our goal it to unpack at least a box a day until we're done… we're not in any real rush though, unless there's something we absolutely need to use and then we'll need to unpack the box it's in. But one of the joys of moving into a new house is making the house into a HOME~! So far we've only been living there for a week but it almost still feels like a vacation home or something since not all the rooms are filled w/ furniture and we don't have any pictures on the walls. And while packing, we realized that we had SO many pictures that were never hung up in our old home due to lack of space that I'm determined to get all the pictures up in our new place. So I've been brainstorming about some clever ways to get all the pictures up and I think a wall full of pictures is the perfect cure. Marv might need a little convincing though so I'm hoping this post will help sway him to let me fill a wall up with pictures!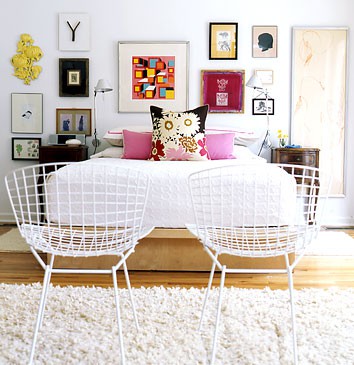 via pinterest
love all the different designs and colors of these pictures and how they coordinate w/ the pillows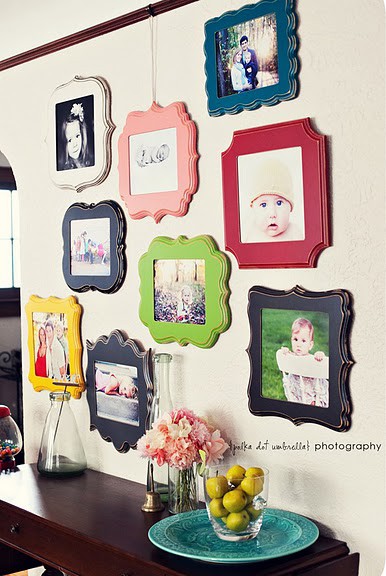 via pinterest
what a great way to display family portraits in matching frames!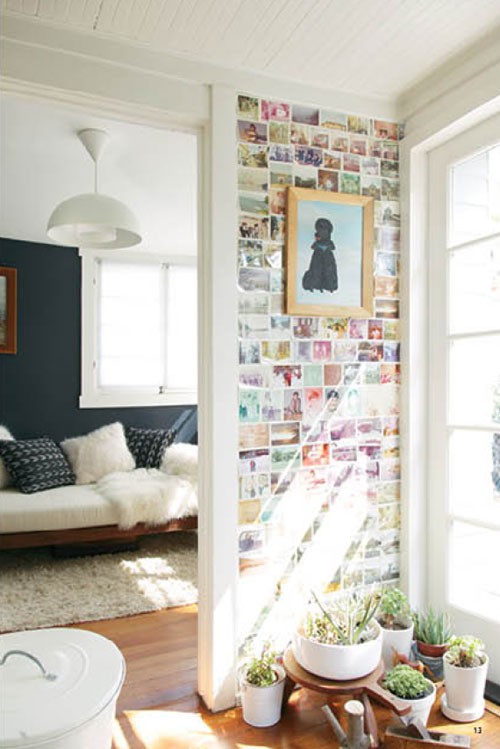 via pinterest
what a perfect little custom picture wall!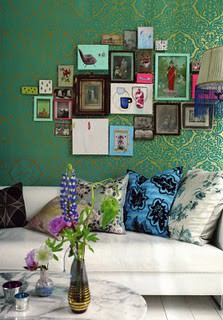 via pinterest
can't beat that colorful wall paper!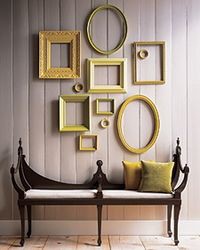 via pinterest
i heart yellow and all these great frames!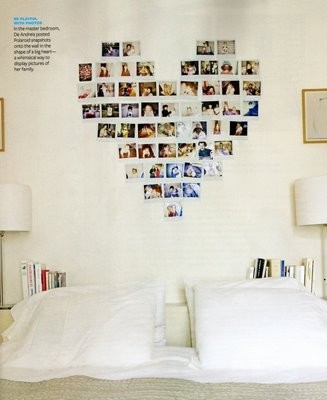 via pinterest
umm yea… LOVE this!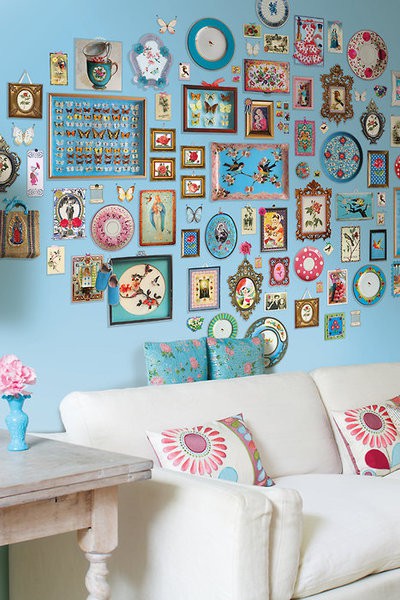 via pinterest
all of these fun and bright colors, it just amazes me!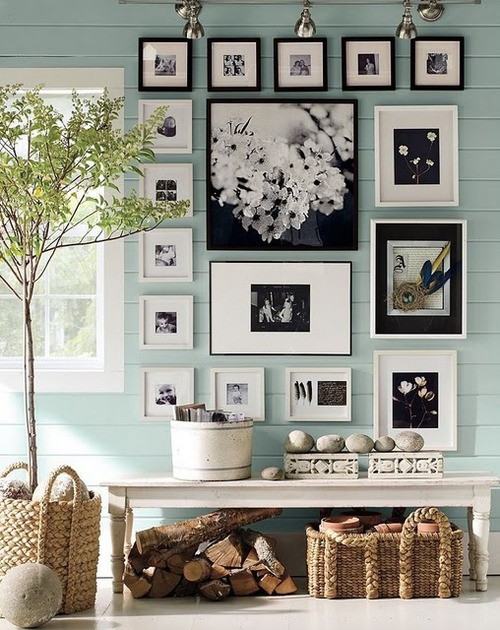 via pinterest
loving the contrast of black and white against the light turquoise – so serene!
So what do you think? Should we put up a picture wall somewhere in our house? Please say yes. 😉
P.S. If your name is Beth and you blog at Dot in the City… CONGRATS! You just won the Noodle 'N Thread giveaway! Please email me at sandyalamode(at)gmail(dot)com to claim your prize!
P.P.S. And don't forget to enter yourself in the Jean Jean Vintage giveaway for a heart locket, folks!