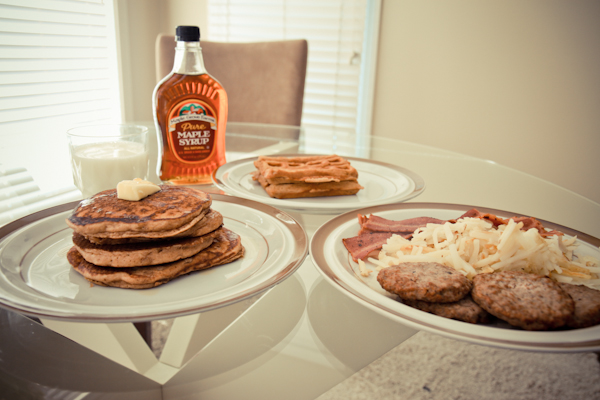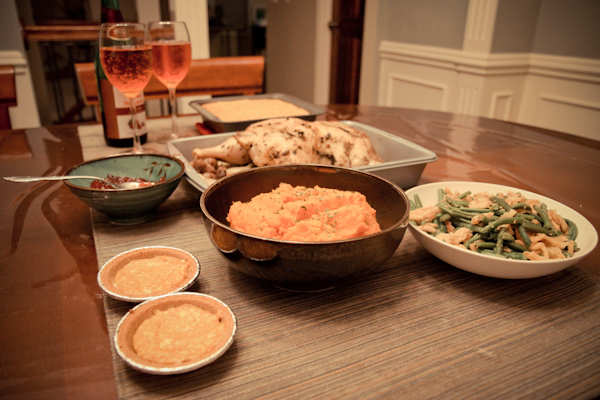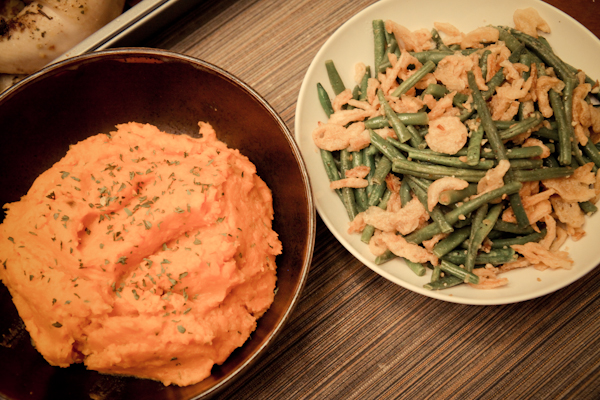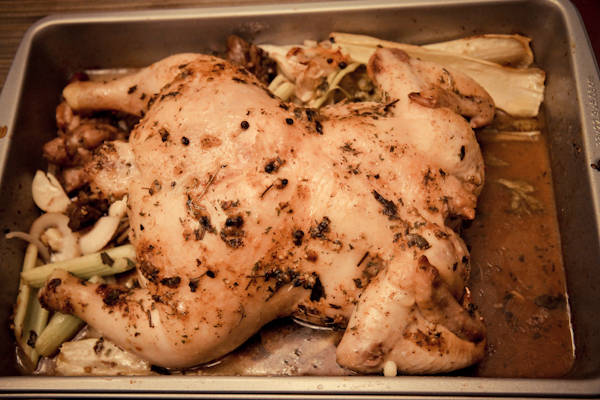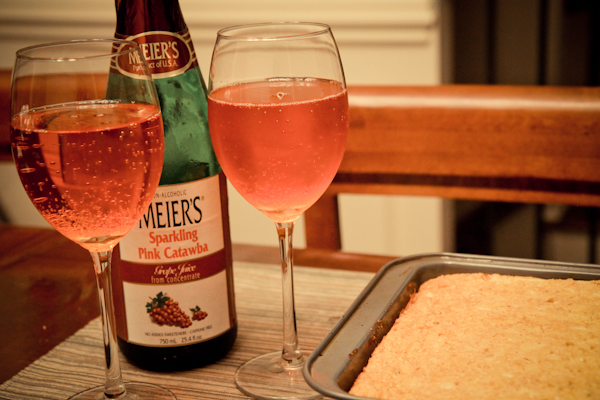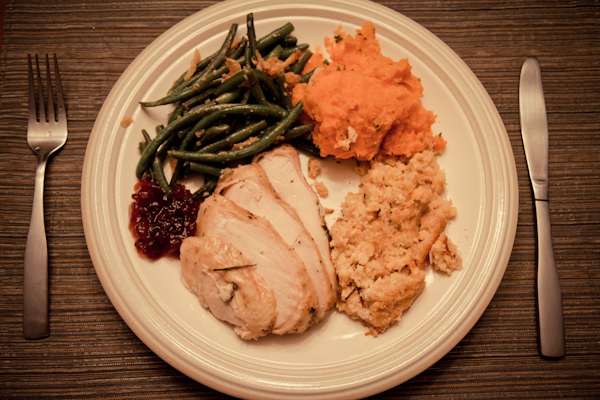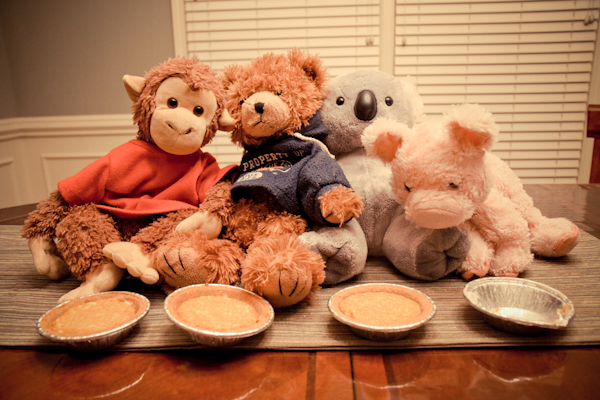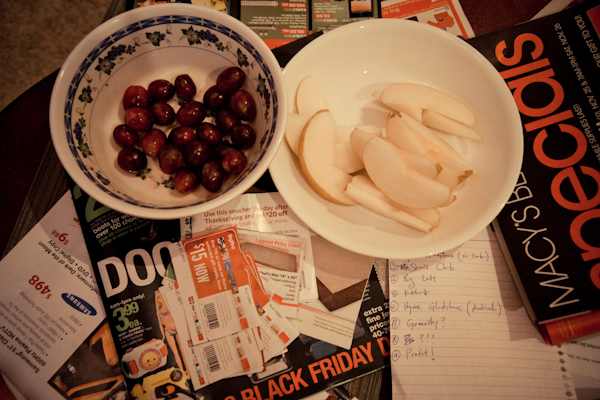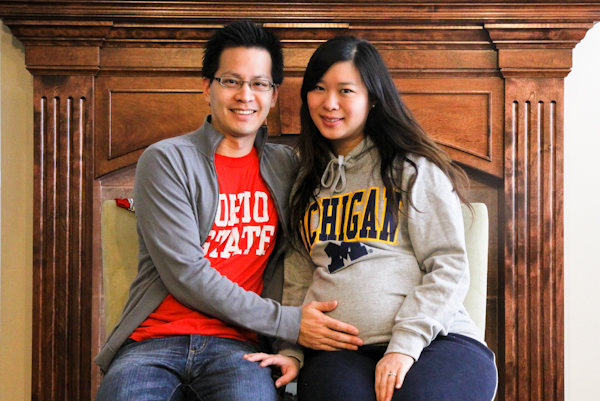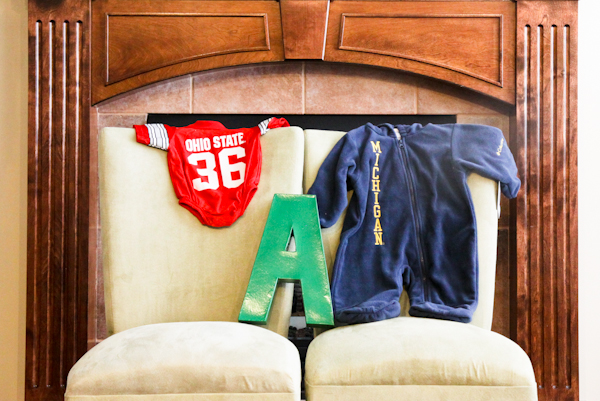 This was our first Thanksgiving that didn't consist of a pigging out with a ton of family or traveling. We stayed right here in town, in the comfort of our own home, and enjoyed the nice 60 degree weather. It was a lot quieter than we are used to, but we know that this is the "calm before the storm". We are soaking up every bit of time that we can spend just the two of us.
On Thanksgiving day, we spent the whole day cooking and eating. Pumpkin pancakes + waffles, hash browns, bacon, and turkey sausage for brunch. Rosemary basil chicken + cranberry sauce, mashed sweet potatoes, corn casserole, green beans and fried onions, mini pumpkin pies and sparking juice for dinner. Followed by grapes and pears as a late night snack to prepare us for the madness of Walmart Black Friday (errr rather Thursday). Prego ladies and kids need stay away. But the day wouldn't have been complete without talking to Marv's family on speakerphone and my family on Skype.
Black Friday consisted of waking up early and scoring some deals. Followed by dinner with friends at a Chinese restaurant. And then Saturday, we watched "THE GAME" – Michigan vs. Ohio. The whole time that Marv and I have been together OSU has won this rivalry game. The back and forth of scoring put me in so much stress that it could have been labor inducing, but we FINALLY beat them and baby is still happily inside my belly. He might be a little conflicted on which team to root for and what to wear once he's born though… my vote is for BLUE. 🙂
OH yea and I how could I forgot! I need to announce the winner of the Jean Jean Vintage $50 credit giveaway! Well, if your name is Meg and you blog over at Henning Love, then CONGRATS! Please send me an email at sandyalamode(at)gmail(dot)com and I'll hook you up with Jean Jean Vintage!
How was your Thanksgiving and Black Friday weekend?